21st Century Great Power Scramble Rush to Indian Ocean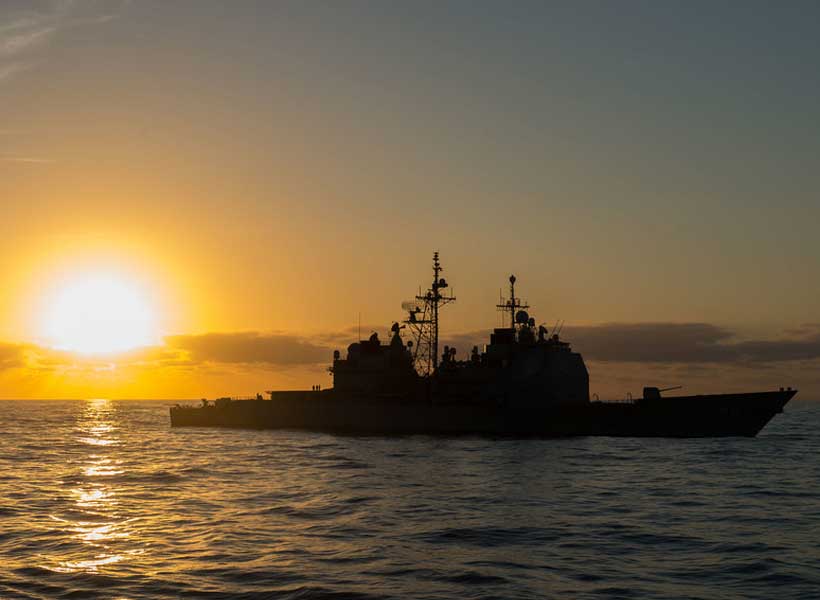 The Indian Ocean Region (IOR),dubbed as the 21stcentury's "pecuniary cauldron" has emerged to be the modern competitive zone for existing and emerging powers of the world. The global power patterns at present remain in the transformational stage. However, in the past the international community has seen spectrum of power shifting from bipolar to unipolar whereas at the present junction, the growing expectations are of a clash within materializing multipolarity. John Mearsheimer, renowned international relations scholar, deduces that in a multipolar world order there are greater likelihood for war, particularly when states in order to address "security dilemma" practice the offensive realpolitik approach.
Great power states are espying their futures in the high waters of the Indian Ocean that is third largest on the world map and is heavily packed with eccentric sea resources. India and China considering their geographical proximity remain the elitist contenders that are striving hard for the steering. The United States (US) remains a key player in the emerging scenario with the "Pivot towards Asia" gaining an exponential credibility under the Trump administration that looks towards the region under the broadly coined term "Indo-Pacific". It also signifies the strategic interest of the Americans, underlying that US is not ready to compromise on both ends. The policy of bandwagon with potential allies allows the "sole superpower" in wake of its declining power and influence to remain "hand-dipped" and relevant in the waters of the Indian Ocean. The years after British departure, US strengthened its footsteps in IOR by inheriting the Diego Garcia island base. At present, it continues to back India to contain China's "peaceful rise". The activities are supported by the Fifth Fleet which continues to rest beside the major choke points. The fleet has substantial presence near the Red Sea located at the closure of Bad-el-Mandab Strait. The naval convoys have long provided US the operational easiness since the Second World War against its potential foes. The fleet has since then with an intermission in its presence has extended its diameter to the Indian Ocean in the post-Cold war period.
The region holds overriding significance for China, whose staunch presence provides it with the prospect to pursue its economic and political interests in the South China Sea. It relies on 'The Sea Lines of Communication (SLOC)'for the essential energy consumption. The approximate of 80 percent of its oil requirement is fulfilled through these lanes from Middle East. In this ongoing setting, any blockade of Malacca and Hormuz Strait is almost exorbitant to the Chinese economy that is aiming to surpass the US economy in times to come. The oil-rich Middle East transports its petro-minerals via the Indian Ocean routes to the East and West. Any disruption in these communication lines can lead to economic collapses of major power relations, analogous to what was witnessed during the First and Second World War. Indian Ocean stores immense amount of resources in the form of islands, bays and straits in the waters and on the bordering regions whose control will remain reason for perpetual conflict. The Bay of Bengal holds in it range of fossil fuels and hydrocarbons. Andaman and Nicobar Islands located in the bay's premises are militarized by India.It has stationed its special naval forces in the demesne and aims to increase the patrolling networks in the region. India and China are contradicting each other with the apophthegm'enemy of your enemy is your friend'. Beijing coupled with Pakistan considering it as the classical rival to India whereas India openly sides with the US. With the 'Look East Policy', Delhi has gained new allies, most of whom are China's adversaries in the troubled waters of the South China Sea that are prescribed to react to the 'Strings of Pearls'.
Chinese enlargement in Gwadar via the China Pakistan Economic Corridor (CPEC) project with Pakistan, has made its economic presence firm and permanent in the area. The country has rendered a foreign policy as sympathizer to the developing states but Indian analyst describe is as a curtain of its goodwill knitted by China under the aim to grow its military control all across Indian Ocean borders. The Indian Ocean allows China to achieve its long-term goals to sustain immense fiscal growth, providing it a stronger position to deter enemies and contenders alike. The Omni presence of Beijing has raised inquisitive period in the international arena about the new potentials of Xi's administration. Will the Indian Ocean become another South China Sea and is an escalation likely, is an interesting question.US being not a direct participatory in region, has allowed India and China to exercise more openly in a region that is home to three nuclear powers.
Like always, there is uncertainty in what lies ahead in international relations. The 'peaceful rise of China', which can be labeled as the US equivalent to a 'new world order' seems to tackle the situation with diligence by providing a win-win situation to all parties. It also depends largely on the US and India, as to how far they are willing to push China, that could in the near future to influence the regional and international geopolitical setting. The economies of the People's Republic of China and India are flourishing day by day whereas the US economy remains contracted with the domestic and international opposition to the President Trump's economic vision. Yet, the economy of US remains at-least two fold greater than that of Beijing. However, the "Red Regan" is swiftly catching up and can fill the void in the decades to come. The puzzle considering the present geopolitical complexions remains uncertain as to which of the power would gain supremacy in the maritime space of the Indian Ocean. International law gives freedom of navigation in the international waters under the United Nations Convention on Law of the Sea (UNCLOS) 1982. However, with the speculation of historical evidences, international law could never have an eminent effect on the realist power maximization intentions of states.
More about how democracy should be elected -Interview with Tannisha Avarrsekar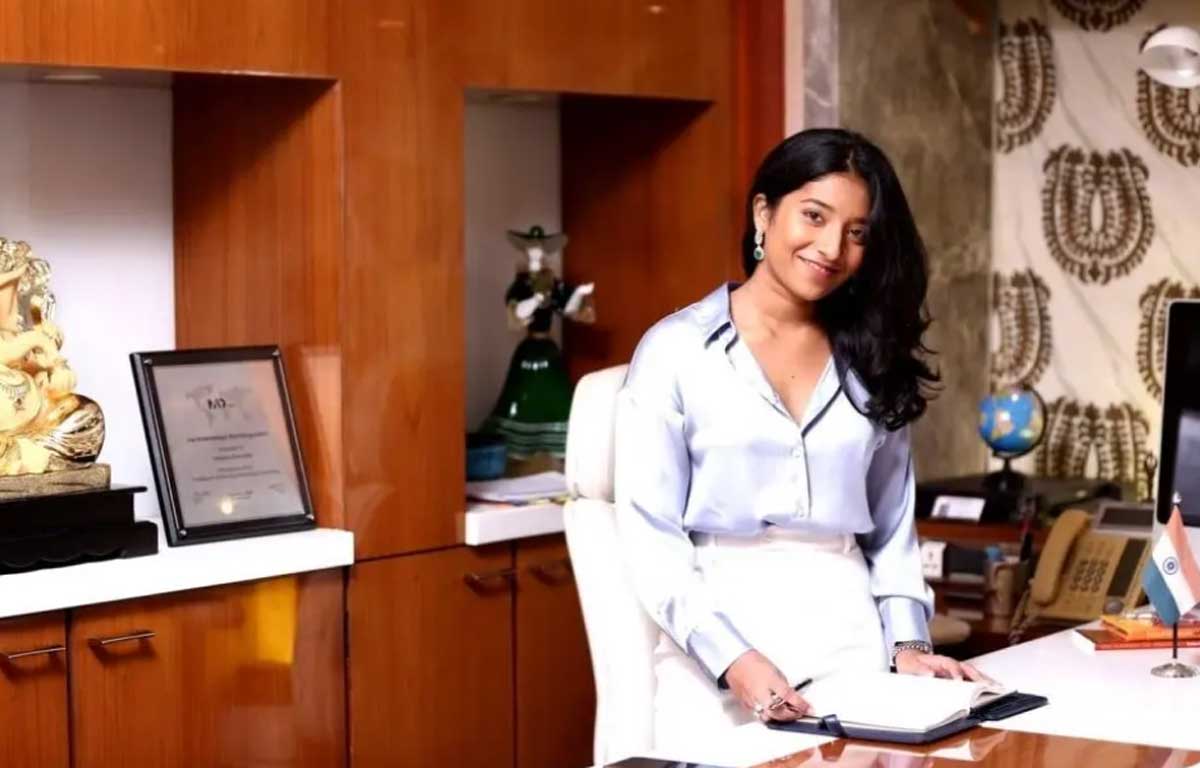 Tannisha Avarrsekar, a political activist who wants to increase equality in the representation of political candidates in India. In this interview, Tannisha discusses more about her journey, political beliefs and her platform Lokatantra.
Why did you start Lokatantra?
I started it because I wanted to make politics more accessible for the youth.
I moved to London for my undergrad when I was 18, so 2019 was the first election that I was able to vote in. But after I came back, I found that gathering information about the registration process, as well as probable candidates took more time and effort than it should.
I began realizing that for citizens like me, who wanted to be more politically aware or socially conscious, there was the dearth of a platform where they could educate themselves and engage with those they were considering electing. And that's how Lokatantra came along.
Tell us more about Lokatantra.
Lokatantra.in is an online political platform that aims to make the youth more politically aware and socially conscious. It attempts to bridge the gap between voters and politicians by empowering voters with comprehensive information about their candidates and the voting process, after verifying its authenticity and organizing it in a manner that makes it quick and easy to understand. It also does telephone voter registrations for those having trouble with it.
On the flip side, the social enterprise also collects data on citizens' opinions on key issues through polls and surveys, and then analyses and publishes the results, to aid in the decision-making of leaders. In this way, the platform sheds light on the accomplishments of politicians- especially independents who can't afford expensive campaigns, as well as the troubles of the common man.
The Lokatantra.in website and mobile application prides itself on its treasury of information about each and every candidate from the Mumbai City district. This extensive material includes details about these candidates' educational qualifications, past political affiliations, career highlights, controversies, criminal records, and standpoints on critical debates. The platform also allows users to ask candidates questions, as well as rate them so as to help other voters from their constituency make their choice.
What do you think can make journalism more neutral?
More crowdfunded platforms. Limits on investments by big corporations, and complete transparency in the finances of media houses. Also, stricter penalties on misinformation.
Why is equal representation in politics important?
Equal representation in politics is important because it encourages newer political faces and fresh ideas into our country's governance, which has been largely polarized and dominated by big political parties, with old loyalists and deep pockets. It allows us to choose our leaders based on more than just their party symbol and spending power, and instead take into account their character, ideology and objectives.
How is Lokatantra a unique platform? What do you do differently?
Before an election, Lokatantra interviews all the candidates standing, with a uniform questionnaire to gather their opinions on issues that play a key role in deciding who to vote for and are yet often not a part of mainstream discourse. The answers from these interviews are then fed into an algorithm, which allows voters to answer the very same questions, and then ranks the candidates in their constituency based on how much their political opinions match. What makes this quiz truly extraordinary is the fact that it takes into account the nuances of one's answers, by letting you weigh how much each issue affects your vote.
We also spend a lot of time answering personal questions and engaging in individual conversations about politics, with members of our community that message us.
Tell us more about your personal political affiliations.
As the face of a politically neutral platform, I'm not permitted to have political affiliations. But I would describe my personal ideology as socially liberal and fiscally conservative.
What do you think are the biggest electoral problems India is facing at the moment and what do you think are the solutions?
I think it is the shocking mass disappearances of voter names from electoral lists, which has caused erosion of public faith in the democratic process.
A colleague of mine- Siddhant Kesnur and I, recently wrote a policy memo about the solutions to this, and if I had to pick one that I think would be most effective it would be stopping the misuse of the ECI's Form 7, which is an application for voter deletion that ridiculously enough can be sent on behalf of any citizen by any citizen. Simply communicating the receipt of this form to those on whose behalf it has come in, would significantly curb its abuse.
What do you think will pose the greatest challenge to India's growth in the future?
The move from patriotism to nationalism. In May 2018, Kaushik Basu the economist had cautioned Bangladesh saying that "vibrant economies have been derailed by zealotry many times throughout history". He had given three examples to support his point: (1) the golden era of economic growth in Arab cities like Damascus and Baghdad which passed when religious fundamentalism began to spread about a thousand years ago (2) Portugal's position as a global power in the 15th-16th century, which ended when Christian fanaticism became it's driving political force, and (3) Pakistan's economy, which after performing fairly decently started slipping from 2005 onwards because of military rule and Islamic fundamentalism.
It makes me sorry to say that the extremist rhetoric we witness in India these days is an alarming harbinger of this kind of zealotry, which has the potential of not just derailing us economically but also causing lasting damage to the social and cultural fabric of our nation.
India: Metamorphosis from disinformation to stark lies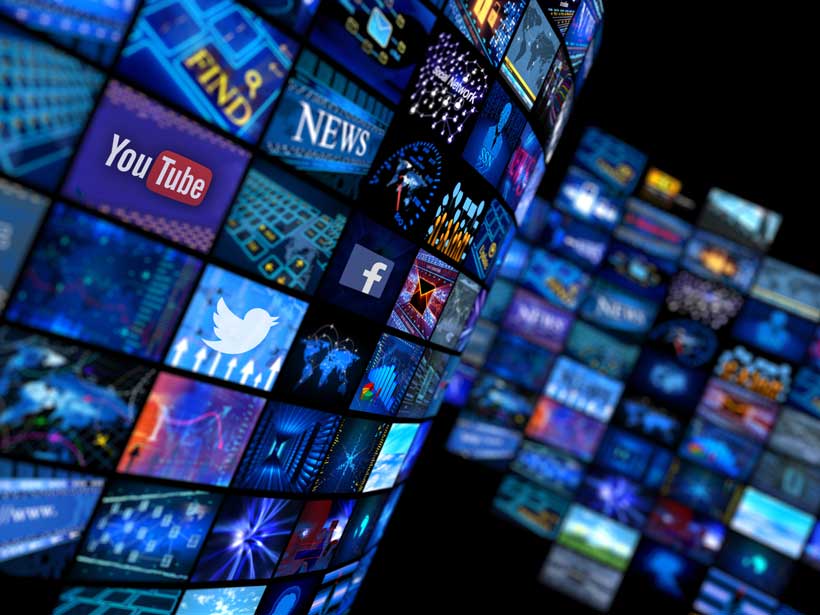 When European Disinfo Lab exposed India's disinformation network, India apologized. But, the portents are that India continued spreading disinformation, nay stark lies against Pakistan. India's usual modus operandi was to employ dubious thinktanks and journalists of doubtful credentials to tarnish Pakistan's image. For instance, Macdonald-Laurier Institute, a registered Canadian charity, published a Pakistan-bashing report 'Khalistan—A project of Pakistan' which found mention in almost all leading Indian newspapers. Now, Indian government has told its Supreme Court that farmers' protest in India are being pro-Pakistan and pro-Khalistan elements. The SC has called upon Indian government to submit an affidavit about its allegation along with corroborative evidence.
Another pro-India "thinktank", spouting venom against Pakistan is the "International Terrorism Observatory". It is chaired by Roland Jacquard. Prestigious French newspaper Le Monde (The World) pointed out in 2015; he is the only member "without publications, without a website, without postal address and without any legal existence". He runs a bookstore stacked with books on "networks of Islamist terrorism'. According to journalists Didier Bigo, Laurent Bonelli and Thomas Deltombe, Roland Jacquard's claim of being a media expert is questionable.
India-sponsored think tank International Institute for Non-Aligned Studies run by Srivastava Group of India shot into limelight when it paid for the travel and accommodation of an unofficial far-right delegation of 23 European Union parliamentarians to Srinagar on October 30, 2013. The trip was arranged by Indian intelligence surrogate, Madi Sharma, who posed as a self-styled "international business broker".
India's metamorphosis from disinformation to stark lies
It appears India has now realized that its disinformation is losing clout. So, instead of banking on dubious journalists and think tanks, it has begun to churn out lies against Pakistan through its own agencies, including the prestigious India Today.
Almost all media outlets and TV channels disseminated the false report that an ex diplomat has admitted that India did actually kills 300 men in Balakot air strike on February 26, 2019. Some channels have retracted the false rreport while others are staying mum.
What did the news agency ANI say?
The statement falsely attributed to diplomat Agha Hilaly was carried by several news organisation, including India Today, and was based on an input by news agency ANI. The News agency ANI quoted Pakistani diplomat Agha Hilaly as saying, "India crossed the international border and did an act of war in which at least 300 were reported dead. Our target was different from theirs. We targeted their high command. That was our legitimate target because they are men of the military. We subconsciously accepted that a surgical strike — a limited action — did not result in any casualty. Now we have subconsciously told them that, whatever they will do, we'll do only that much and won't escalate."
Truth
The video was misattributed and the quote was actually a snippet of a larger quote made by former diplomat Zafar Hilaly in a television debate.The full quote by Zafar Hilaly is as follows:: What India did was an act of war. By crossing the international boundary India committed an act of war in which they intended to kill at least 300 people. Coincidentally, they [Pakistani people] did not die and India bombed a football field. "Hilaly has also said that the viral video is edited and does not represent his full quote. He also shared the full video on his Twitter account. A fact-check by "Alt News" found that the comments were misreported and the ex-diplomat who made the comments was "Zafar Hilaly".In the debate posted on YouTube by HUM news as part of a program called "Agenda Pakistan", Hilaly had said, "What you did, India, was an act of war. India ne jo kiya, international boundary ko cross karke ek act of war. Jisme kam se kam 300 logo ko unhone marna tha. (What India did was an act of war. By crossing the international boundary India committed an act of war in which they intended to kill at least 300 people)."Zafar Hilaly also tweeted a video saying his statement was spliced and edited. Alt News said a version of the video posted on Twitter had an abrupt cut "around 0:7-0:9 seconds" and the word "marna (to kill)" sounds as if Hilaly said "mara (killed)". The news has since been removed by websites.
Conclusion
A basic principle of disinformation is 'never lose sight of truth'. A half-truth or even .005 per cent to 5% untruth, a twisted truth, or sometimes a truth concealed may appeal more to readers or viewers than a stark lie. Goebels is not alive to tell that he never said 'the bigger the lie the more it will be believed'. Pathological lying is not the art of disinformation. Psychologists would tell that, even under stress, a mature person would suppress truth rather than tell a lie.
Richard Deacon says, 'Truth twisting…unless it is conducted with caution and great attention to detail, it will inevitably fail, if practiced too often… It is not the deliberate lie which we have to fear (something propaganda), but the half-truth, the embellished truth and the truth dressed up to appear a something quite different' (The Truth Twisters, London, Macdonald & Company (Publishers) Limited, 1986/1987, p. 8).
He gives several example of disinformation including sublimininal disinformation by which the truth can be twisted so that the distortion is unconsciously absorbed, something which both television and radio commentators have subtly perfected'. (Ibid. p. 9).
Role of India's foremost intelligence agency, the Research and Analysis Wing (RAW), in conducting disinformation campaigns has, by and large, remained hidden from the media watch. It is now being exposed. RAW is burning midnight oils to exploit USA's sensitivity about certain ticklish subjects like Hawala transactions for funneling funds to "terrorists', nuclear proliferation, use of missiles to hit aircraft, and development of chemical biological and nuclear weapons and delivery systems.
The RAW's disinformation campaign, often bordering on lying, is well reflected by innocuous-looking news (unsupported by reference to information sources) that appear, from time to time, in Indian media. Hilaly debacle is a case in point.
Casteism inside RSS, and its' abhorrence
Dr Ambedkar, the architect of Indian Constitution, believed that 'RSS is a dangerous association'. The latest to join this belief is Bhanwar Maghwanshi, a former RSS worker and also the author of the book 'I could not be Hindu' (2020)
***
At the age of 13, Bhanwar Maghwanshi joined RSS. Instead of playing, learning and exploring, he opted to do something 'bigger' in his life. But, unfortunately, he was shocked to learn how RSS practices casteism without using the term 'Dalit' in its shakhas. He was active with RSS, as a sevak, during the so-called Janmbhoomi movement of Ayodhya in late 1980s. In his panchayat in Rajasthan, he never listened to azan or interacted with any Muslim – in person, but developed strong abhorrence for the Muslims when he was learning 'skills' in RSS. His dad was a Congress activist and discouraged him to join RSS (because, for him, RSS would never want 'brahmin' sevaks to sacrifice their lives) but BhanwarMeghwanshi – on positive note – entered RSS.
RSS is a hydra of Hindutva, Hindu Nationalism and Hindu Rashtra. BJP is its outcome. Since 2014, India is witnessing a systemic degradation of free speech, social equity, human development, economy, environment and women safety. The Modi government came to power in 2014 chanting 'minimum government, maximum governance' slogan but unfortunately it transformed India into 'new' India with the maxims of 'minimum governance, maximum statism'. One of the oldest, yet contemporary, [social] statism is casteism. It's 21st century and the elements of caste as a whole continues to haunt the democratic features of India. A recent NCRB data suggests that India is unsafe for Dalit and Adivasi girls. There's an increase of 300% in hate crimes. The architect of India's constitution Dr Ambedkar was 'untouchable' and had come to conclusions that Hinduism can't be reformed. He chose Buddhism in October 1956 and found emancipation through the teachings of Buddha. The same is the case with BhanwarMeghwanshi who is an Ambedkarite today, learned a different version of Ambedkar in his RSS years. Even God knows that RSS has appropriated Dr Ambedkar conveniently, for its own political agenda.
Bhanwar's ethnographic encounter in his book "I could not be Hindi – the story of a Dalit in the RSS" is essential to refute the pseudo-science of RSS or Hindutva trollers on the subjects of Islam, untouchability and other narratives. The book sheds a detailed light on what RSS is, casteism in the RSS, and how RSS makes its ground in the society. Navayana Publishing House mustered the courage to publish the book, unlike other 'popular' publishing houses, according to Bhanwar. He dreamt of becoming a 'pracharak' but was stopped to become a 'vistarak' because of his 'caste' and this is where he learned that he is a lesser Hindu than other Hindus in RSS. He left RSS after a very bitter experience. He writes, "We had organised an event of Sangh in my hometown, I was heading the event as I was the most active and passionate worker in my area. I had planned to make food at my home only for the senior guests and the priests who would join the event. My father strongly opposed and said that they would never eat food cooked by us. I did not listen to him. I cooked good Rajasthani food with pure ghee and invited them. They did not come home but said that 'you just pack the food we will eat it in the next village, as we are running out of time'. I packed the food for them, I later learned that they did not have my food but threw it in a naala (gutter). As the district chief, I got angry with them and asked the reason, but did not get satisfactory answers. I was reminded of my father's words that 'people like us did not own any place in the Sangh', it solely belongs to the upper castes."
The book smashes the rosy picture of RSS and explains that the Dalits' role in RSS is mere foot soldiers for the communal polarisation and Hindutva activities. In an interview to Caravan magazine (14th March 2020), Bhanwar Meghwanshi made it clear that "In the eyes of the Sangh, the Hindu Rashtra is a Brahmin nation with the varna system, the four vedas and the Manusmriti. The Sangh wants to run the nation on this very base. I feel that in the Sangh's Hindu Rashtra, shudras or untouchables will be slaves, and Muslims, heretics or foreigners, will be given a second-class status."
In this memoir, Bhanwar also writes that in his village, low caste people joined the RSS in large numbers: "Of the fifty or so children who attended the shakha in my village, most were OBCs—Kumhar, Jat, Gurjar, Mali and so on." They joined because of the Sanskritization processes and because of the games they played in the shakha, but they resided for ideological reasons too as, slowly, they learnt that "hindukhatre main hai" (Hindus are in danger) because of Muslims and Christians. He also recalls that, while in the Sangh, he "heard a lot about weapons being stored in the basements of mosques" and that getting rid of the Babri Masjid was like "a second battle for independence".
Bhanwar is not new in this race. A sarcastic letter authored by a Dalit activist P.D. Shelare, on 13/1/1934, published in 'Janata' divulged about casteism or caste segregation practices in some shakhas of RSS. Shelareratiocinated that RSS was aware of the practices but it did not react. It's obvious to learn that Hinduism is incomplete without casteism. The caste practices made me leave Hinduism too, on 30th December 2018. I adopted Buddhism, on par with Dr Ambedkar's teachings. While reading the book, I could resonate my experiences too. In the current landscape, interactions and social relations have changed a lot. Caste dynamics too. To add to the woes, love jihad law will further strengthen more endogamy and discourage intercaste marriages. Dining with Dalits alone would not bring about social changes. The 'safe space' for the dissents and Dalits is diminishing, whereas love for hatred is openly normalised.