Why does India need evidence-based crime policy more than ever?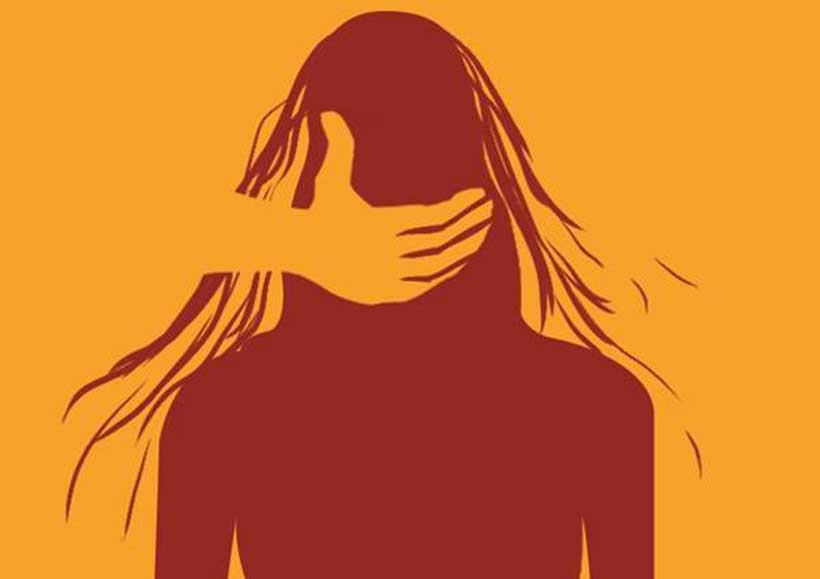 On 28th December, 2018, the Union cabinet approved amendments to the Protection of Children from Sexual Offences (POCSO) Act, 2012, to extend death penalty to all cases of "aggravated sexual offences" against children, both boys and girls, below 18 years. This comes months after the Cabinet first introduced death penalty for raping girls below the age of 12 years, in the wake of rape and murder of an eight-year-old girl in Kathua in J&K. If this amendment is approved by the Parliament, punishment for aggravated sexual offences will be a minimum of twenty years up to life imprisonment and even death.
At first glance, this amendment seems to support the ideology that severe punishments will deter the commission of child rapes. But, criminological evidence on the effectiveness of capital punishment suggests that applying death penalty is ineffective as a deterrent and is more expensive than other sentencing measures. It also goes ahead and illustrates that promoting 'sexual abuse prevention education' in schools and communities is a much viable solution to curbing child rapes.
Despite compelling evidence, this proposal – supporting serious investment in prevention programs – remains politically unviable. Policies aimed at protecting children and providing survivors with justice continue to form out of impulse, with little to no certainty that they will effectively bring down the incidents of child rape.
Leave aside the issue of child rapes. Almost every bill relating to crime is scrutinized on the basis of what legislators 'believe' might reduce crime rather than what would 'actually' reduce crime. And as they exercise their discretion, no serious consideration is given to how 'futile' policy decisions would impose additional burden on exchequers.
How then does one discern what works in crime reduction and what doesn't? How does one ascertain that a legislation which is passed will truly benefit the stakeholders – and is not just another election gimmick?
The answer lies in adopting what has proved to be the most robust, cost-effective and informed way of decision-making – using research evidence in policy process.
Echoing this sentiment, a recent journal article published by Criminologists R. Rochin Chandra, K. Jaishankar and Sony Kunjappan, highlights the need for advancing the relationship between criminological research and criminal justice policy and practice.
Emphasizing that time has never been more ripe for the expansion of criminological research in the public policy arena, the authors share a perspective on why there is a gap between research and policy in criminal justice, and how conveying research findings to policy-makers can result in tangible policy outcomes.
"It is almost obvious what is to gain from policymaking that is informed by rigorously established objective evidence. Criminal justice policies impose heavy costs on the government budget. At times of financial crises and under duress to show tangible results, the government can often be pressured into making ill-thought-out decisions. It is only imperative, then, that these policies be evidence-based, in order to avoid bad laws and bad justice", the paper stated.
How far across evidence based approaches are adopted by policy-makers, as they decide on criminal justice policies?
"In India, criminal justice policies are traditionally shaped by beliefs, emotions and political expediency. Governmental strategies intended to prevent crimes, support crime victims, and punish offenders appear to form – rather than be formulated – out of situational compulsions. The overhauling of juvenile laws after the horrific Nirbhaya tragedy and the recent passage of bill seeking death for raping girls below 12 years are typical examples of government's knee-jerk decision-making", the paper said, noting that: "despite seemingly natural connection with government policy-making, the scientific knowledge generated within the fields of criminology and criminal justice remains largely underutilized".
The paper, which was published in the International Journal of Criminal Justice Sciences, further noted that: "due to inherently political nature of policy making, the costs of crime and criminal justice responses are rarely deliberated over, while legislative debates are reduced to a simple binary of whether bill should become a law or not?"
Elaborating on why evidence-based approaches are often ignored by policy-makers, the paper cited several reasons – including fear of appearing soft on crime, partisan control of the legislature and fear of being criticized for wasting money on experiments – that direct policy positions in a politically viable pathway.
In what ways then can policy process be informed by rigorous research evidence?
"To enable the creation of evidence-driven policies, it would be helpful to involve criminologists and criminal justice experts in legislative process and encourage them to give expert testimony. Although India's legislative process doesn't statutorily mandate such participation, their involvement will only help the decision making body to interpret the quality and meaning of the evidence (in relation to local needs, fiscal constraints, contexts, and visibility of the problem)", the paper recommended, adding that: "central government should raise an infrastructure to monitor research evidence and link them with policy process. Research to policy linkages will further strengthen by creating forums that enable criminal justice researchers to exchange their findings with policy-makers and facilitate the formation of common policy objectives."
The paper also noted that connecting criminal justice researchers and policy-makers will dramatically increase the access to and accessibility of research evidence.
Shouldn't the Indian Government then embrace and prioritize evidence-informed policy-making?
"As the society aspires to get better administration of safety and justice, embracing evidence-based policy-making will only help government agencies to inform better policy decisions, save public money and improve criminal justice performance", the paper concluded.
"Applying evidence-based practices in criminal justice policy-making will be the biggest evidence of democracy".
Rohingya repatriation between Myanmar-Bangladesh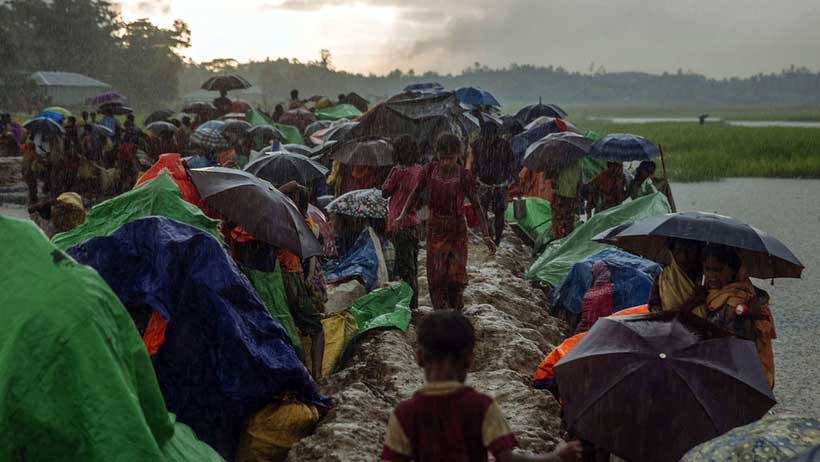 Refugees find themselves in a situation of limbo because of the prolonged refugee scenario. They are neither eligible for repatriation nor do they qualify as citizens of the host nation or a third country. However, they must deal with the harsh reality of the nature of vicious politics because of the complexity of state systems and the institutional weaknesses of international institutions.
Prolonged refugees, according to UNHCR (2004), are trapped in an impenetrable and protracted condition of limbo. Despite not being in danger or facing threats, they significantly lack access to basic rights, financial aid, and support for their psychological and social needs. As they are pushed toward outside help, they feel unable to escape the core of forced dependence.
Are Rohingya refugees in some way contributing to an ongoing, serious refugee crisis? In relation to the Rohingya crisis, statistics from UNHCR shows that more than 0.7 million Rohingya fled to Bangladesh in 2017. There are 1.1 million Rohingya refugees in Bangladesh, the prime minister of Bangladesh stated in 2018 during the 73rd United Nations General Assembly.
For this South Asian emerging nation in 2017, the flow of this deluge was nothing new. These migrants have been entering Bangladesh since the 1970s after being forcibly uprooted by the military dictatorship.
According to a survey, there were around 0.25 million refugees in Bangladesh throughout the 1990s. Nearly 0.02 million people were returned after the 2000s, but the SPDC (State Peace and Development Council) and the Bangladeshi government's inability to settle their differences has made this process difficult to complete.
The world's most persecuted minority, who is clearly stateless and has strong proof of persecution and genocide on account of race, ethnicity, and religion, is currently being cared for by Bangladesh. The responses of international organizations like the UN and its branches like the ICJ and IOM are not positive enough for Bangladesh in this regard to produce a permanent solution.
West African nation Gambia filed a 35-page application with the International Court of Justice (ICJ) in November 2019 against Myanmar. The ICJ's extraordinary victory in the Gambia v. Myanmar case regarding the ethnic cleansing and genocide of Rohingya people is the first of its kind. This was founded on an "erga omnes" premise, which periodically reports on the situation of the Rohingya.
However, Bangladesh continues to push for international organizations to take humanitarian action through the UN. Though this worry might attract their attention and drive them to consider ensuring human rights for these forcibly displaced persons, it has instead placed a heavy load on Bangladesh.
Tom Andrews, the UN special rapporteur on Myanmar, issued a warning to the international bodies regarding the Rohingya crisis just a few days ago during his visit to Bangladesh in December 2021. Bangladesh "cannot and should not bear this duty alone," he said, urging foreign groups to express grave concern. He went on to say that Myanmar, not Bangladesh, was the origin of the conflict and where it will ultimately be resolved.
Bangladesh, a developing nation with a population of 160 million, is being horribly impacted by the Rohingya people in terms of social, economic, and political spheres. Rohingyas have been in a condition of limbo since at least 2017, which is now more than five years ago.
They have been relocated, assisted, and given security by Bangladesh and several international organizations, but they still yearn for a long-lasting solution.
Bangladesh has been taking every action imaginable to bring the Rohingya refugees' home. Since the 2017 refugee inflow, the Bangladeshi government has worked with various international groups to promote peaceful voluntary repatriation; however, the Myanmar military junta has consistently resisted these efforts. Refugees from the Rohingya minority are currently suffering greatly as a result of the political unrest in Myanmar.
As Cox's Bazar's refugee camps are already overflowing with 1.1 million Rohingya refugees, the Bangladesh is moving them to Bhasan Char in order to provide for them improved living conditions.
International organizations had doubts regarding the safety and security of the Island; however, Bangladesh eventually persuaded them to cooperate. Bangladesh was left with no choice but to relocate some Rohingya refugees to Bhasan Char. Bangladesh now faces a security danger from overcrowded camps. The Rohingya camps in Bangladesh are home to numerous terrorist and armed rebel organizations. One of them is the Arakan Rohingya Salvation Army (ARSA). Despite the issues, Bangladesh has continued to push for bilateral discussions while also applying international pressure to the junta.
Myanmar, on the other hand, is a lawless state that disobeys international law and order. The arrangements established for the peaceful return of Rohingya refugees were broken.
In Myanmar, the regime has been increasingly hostile since the military takeover. Myanmar is utterly unwilling to help the Rohingya refugees develop a strong sense of desire for return. There is no "supranational" authority in anarchy, which is advantageous for Myanmar. It is now time for the international community to recognize that the Rohingya refugee crisis has grown into a regional security issue.
Myanmar-related news indicates a new genocide. the country's rebel and protest groups are being repressed by the military junta with violence.
The Myanmar military is still buying new weapons from China and Russia, including the SU-30SME multi-role heavy fighter, the YAK-130 light attack advanced jet trainer, the K-8W advanced trainer, and Ming class attack submarine, among others, despite an arms embargo. The world community is concerned that these weapons could accidentally attack defenseless populations. A peaceful voluntary return will face further obstacles as a result of internal unrest in Myanmar.
The Rohingya catastrophe, which forced 1.1 million individuals to leave their country of birth due to state-sponsored persecution, was of a size that is easy to comprehend. When the state commits the crime, the environment becomes more hostile. The main duty of the state is to uphold the rights and interests of its citizens.
Refugees are currently skeptical of the military junta in Myanmar. They have a long and painful history of persecuting people. Therefore, persuading the refugees to return home voluntarily won't be simple. Myanmar must extend their hands in mutually beneficial ways. More discussions between international parties, including the Rohingya, will build confidence and facilitate a peaceful voluntary return of the Rohingya refugees. Humanity and peace should ultimately triumph over all other factors.
Why the implementation of the CHT peace agreement is still elusive?
When the "Top boxer" of Bangladesh, for the past eight years, Sura Krishna Chakma raised the national flag of Bangladesh in the first-ever professional boxing tournament held in last month, it reminds the contribution of the UK Ching Marma and other minority people who fought valiantly in the Liberation war of Bangladesh in 1971.
Bangladesh began its independence journey with a population that is ethnically homogeneous, with less than 1% of the population being ethnically diverse. However, Bangladesh had struggled to deal with Chittagong Hill Tracts' (CHT) tribal people as they have been waging an insurgency movement for autonomy. Later, Peace Accord was signed aiming to end the conflict in 1997. But, after 25 years of its signature, the treaty is still failing to instil trust among national political parties and factional groups. Currently, the situation in the CHT area is a complex mix of conflicts and negotiations. The area is also beset by ethnic tensions between indigenous communities and groups, interferences from neighbouring states, widespread poverty, resource scarcity, and low literacy rates.
Why peace in the CHT is still elusive?
In recent years, remote areas of CHT have become more prone to violence due to the involvement of various active groups in the area. The four ethnic political groups – PCJSS, Jana Samhati Samiti (Reformist-MN Larma), United People's Democratic Front (UPDF) and UPDF (Ganatantrik) – in the region appear to be at odds with one another. They have no ideological disagreements but are involved in inter-conflict for narrow self-interest rather than protecting the minority rights. All factions have specific armed wings with advanced weapons such as rocket launchers, automatic sniper rifles, and heavy machine guns, according to law enforcement. They extort wood trade, cooking markets, livestock markets, transportation, and a variety of other services, each on their own turf. Ransom for the abduction of ethnic groups and Bangalis are also a major source of income. Contractors also have to pay at the rate of 10 percent of the original budget. To stay safe, locals were forced to maintain good relationships with all parties. They are compelled to pay monthly tributes to remain in their homes. There are even reports of indigenous women being abducted and raped by rival groups. They are so vulnerable and frightened that they do not even move after the sunset. The inter-group conflicts have claimed more than 1100 lives since the signing of the peace accord. Although according to the terms of the accord, the guerrillas were to surrender and surrender their weapons but many haven't surrendered arms yet.
What's to blame for the present unrest?
The agreement's lethargic implementation has reignited separatist tendencies among the Paharis. Recently, the Kuki-Chin National Front (KNF), an insurgent organization of small ethnic group, demanded a separate state in CHT with full autonomy and threatened strict armed movement. Prior to this, The UPDF, a breakaway group, continues to oppose the treaty and seeks full regional autonomy.
The most pressing concern in CHT, however, is extensive Christianization among the tribal population. 'Evangelization' is generally carried out by the missionaries through a number of NGOs operating under the umbrella of "development partner." Christian missionaries use money and other worldly trappings to entice poor tribal people to become Christians. So far, 4344 families in CHT became Christian in the last two decades and the number of churches increased dramatically from 274 in 1998 to 644 in 2022. It's worth noting that more than a third of the Bandarban district's tribal population is now Christian.
Impact of the Peace Accord on the Situation of ethnic People
Certainly, the Peace Accord made room and rendered opportunities for the CHT's development. In these 25 years, comprehensive and systematic development efforts have contributed to the socio-economic development of the Pahari people, which immensely contributed in reducing the gap between the Pahari and Bengalis. Many tribes are well-integrated into mainstream middle-class Bangladeshi society, with officers and ambassadors serving in Bangladesh's military and diplomatic corps.
With its contrasting topography of hilly terrains, immense lakes, wide-open spaces, as well as rich ethnic and cultural diversity, tourism industry flourished in the CHT. Tourism boosted due to the infrastructural projects connecting the remote and mystic parts with the main areas of the country and security ensured by the law enforcement agencies from the precarious hilly terrain to the remote bordering area. The treaty also integrated the CHT people into the mainstream economy, while permitting them to retain their specific ethnic and cultural identities.
The 'Small Ethnic Groups Cultural Organisation Act 2010' was passed in order to safeguard and foster the cultural expressions of Bangladesh's small ethnic groups. Small ethnic groups' rights are now more recognized by the government in Bangladesh than before. The development allocation per capita in the CHT districts is significantly higher than in the rest other districts. The government has amended some laws to allow for the implementation of the peace accord mainly the formation of the 'CHT Regional Council' and the 'Ministry of CHT Affairs', establishing the 'Land commission' to deal with conflicts over land and natural resource rights. The government is also gradually reducing military camps. The number decreased from 546 to 206. Another feature of post-agreement development in the hills has been the influx of development partners and the extension of NGOs and INGOs in the CHT area.
Way Forward
The first and foremost, the Bangladesh Government must take into cognizance the factors behind the failure of establishing peace in CHT areas to ensure peace in the hilly region. Secondly, the implementation of the remaining articles should also need to be prioritized. So far, out of 78 provisions, 48 provisions of the Accord have been implemented. Hill people strongly believe that the implementation of the Accord is the key to solving problems in the CHT. Thirdly, it is crucial to control the armed factions to evict violence and restore peace to CHT on an urgent basis. Fourthly, both the Hill and the Bengali people emphasize that land disputes need to be resolved immediately. And finally, there is a need for consolidating the progress achieved so far.
Nevertheless, an established misconception is prevailing among the hilly people that their voices are not heard and they are treated differently from the rest of the Bengalis. To eradicate this misconception and build trust and harmony, more initiatives should be undertaken by the government.
How the USA's Bid to Pitch India as a counterweight to China is destabilizing South Asia?
South Asia indubitably presents the most precarious case for strategic stability. Two contiguous and bitterly hostile nuclear-weapon states; a festering conflict in Kashmir acting as a permanent source of tensions; the absence of a robust and comprehensive mechanism to manage nuclear risks; occasional crises that push the two nuclear-armed states on the brink of catastrophic exchanges; India's hegemonic regional and status-oriented global designs; India's long obsession with military buildup; and whatnot.
Of the aforementioned, India's interminable military buildup, which is attempted to be rationalized by citing various security threats, has been the primary factor responsible for disturbing the strategic balance in South Asia — compelling India's regional rival Pakistan to take remedial measures to restore the strategic balance. Nevertheless, provided India's interminable and unquenchable acquisitiveness for arms, the strategic balance in South Asia continuously remains susceptible to the unsteadiness, essentially giving rise to a vicious cycle of India's destabilizing actions being followed by Pakistan taking counteractive measures aimed at stabilizing the equation.
As if India's regional hegemonic instincts and linked military acquisitions were not enough, the USA is now aiming to pitch India as a counterweight to China — whose concomitant is India's attempted elevation as a hegemon in South Asia. In pursuance of the objective, the USA is bolstering India's military capabilities besides extending unequivocal diplomatic support to New Delhi on a host of issues with far-reaching consequences for South Asian regional stability.
On the military side, the USA is supplying India with cutting-edge weapon systems besides the signing of landmark four foundational agreements that enable the Indian military to access real-time and precise information about its adversaries' military activities through state-of-the-art American intelligence-gathering platforms. Furthermore, relevant services from the militaries of the two countries are regularly carrying out joint exercises primarily aimed at increasing interoperability. The increased military cooperation between the USA and India has essentially entangled the two countries in a de facto military alliance.
The most immediate and direct result of the USA-India burgeoning military ties is the disturbed strategic balance in South Asia – which Pakistan has been endeavoring so hard to maintain, despite serious budgetary constraints and without resorting to a parity-driven arms race. With the USA also contributing to the expansion of India's military capabilities, the power asymmetry in South Asia continues to increase, which can incentivize the Modi regime to pursue their strategy of fighting a limited war under the nuclear overhang driven by the delusional belief that escalation control can be achieved. Leaving out yet another lucky break like in the 2019 Pulwama Crisis and the 2022 'accidental' launch of BrahMos launch in Pakistan, the most probable result of such a venture by planners in New Delhi would dangerously increase the risk of inadvertent escalation between the two countries, possibly culminating into a nuclear exchange amidst the 'fog' of circumstances.
On the diplomatic side, the USA is now India's foremost backer on various international forums steadily moving to incorporate the Cold War partner of the former Soviet Union in various multilateral regimes and institutions. Resultantly, not only India's global influence is increasing but the absence of fear of any international reprimand for its shenanigans at home and in the region has made Modi-led India adopt a more aggressive posture towards Pakistan — which supplemented by the Modi regime's proven penchant for resorting to nuclear brinkmanship to score domestic gains has added a dangerous new dimension to South Asia's strategic calculus fraught with the cataclysmic endangerments.
India has a decades-long desire to strong-arm Pakistan into submission but initially the attempted external balancing followed by the introduction of a nuclear equalizer offset India's obvious military advantage vis-à-vis its smaller neighbor. The already unfolded and imminent bolstering of India's military capabilities further enhances the asymmetry in comparative military capabilities between the two countries besides amplifying 'India's counterforce temptations' — which are a congenital recipe for disaster. These factors in tandem with India's increasingly aggressive regional posturing — also enabled by the USA — are unprecedentedly adding to the instability in South Asia with the risk of grave escalation more credible and higher than ever.