The old and new techniques of Dezinformatsjia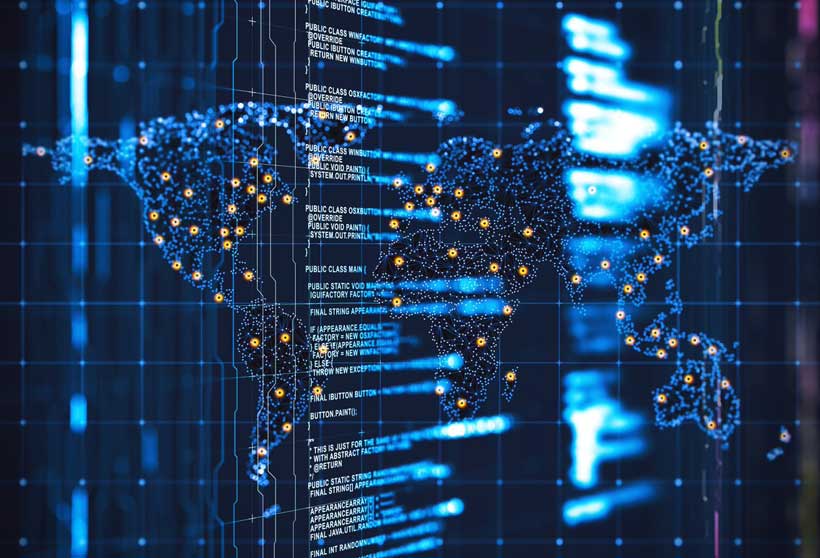 Disinformation – i.e. what the Soviet intelligence services called Dezinformatsjia – is at the origin of the phenomenon that we currently define – with oversimplification -fake news, spread to support or not voters' or consumers' specific choices, obviously both nationally and internationally. Nowadays the "political market" is globalized exactly like the market of goods and services and hence all the tools available to a country and to its political elite need to be used.
Certainly the intelligence agencies' room for manoeuvre is currently much wider than it was at the time of the Cold War. Hence many mass manipulation techniques, which in the past were specifically political, are now also commercial, behavioral, cultural, scientific or pseudo-scientific. They are closely interwoven and currently the electoral or political manipulation operations often stem from commercial marketing techniques.
Dezinformatsjia, however, is always a "weak to strong" operation, i.e. a series of strategic and information actions that try to prevent the use of force by those who are tactically superior.
Those who have not enough missiles targeted against the enemy,  or have not the maximum military efficiency, faces the opponent with psychological and propaganda techniques, which cost less and – by their very nature -do not trigger a conventional military countermove by the enemy against whom they are targeted. However they can trigger an equal and opposite disinformation by the target country.
These are all "ironic" operations, in the etymological sense of the word. Irony comes from the Greek word eironèia, i.e. "fiction, dissimulation, or to say the opposite of what you think".
Just think of the great demonstrations against "Euromissiles" in the early 1980s -not foreseen by the Soviets, which put a strain on the huge intelligence network of the Warsaw Pact in Europe – or of the myth of the opening to dissent in the era of Khrushchev's "thaw". Or just think – as maintained by Anatoly Golytsin, the former KGB officer who defected to the USA – of the schisms between the USSR and Mao's China, or of the transformation of the Komintern into Kominform, in which also Yugoslavia secretly participated, even after the famous schism between Tito and Stalin.
According to Golytsin, a senior KGB officer, all the divisions within the Communist world were a huge and very long sequence of fake news. Westerners never believed him, but the predictive power of his book, New Lies for Old, published in the USA in 1984, is still extraordinary.
He foresaw the "liberalization" of the Soviet system and even its collapse, so as to be later reborn in a new guise. All true, until today.
But what is really Dezinformatsjia, i.e. the technique that is at the origin of fake news and of all current psychopolitical operations?
For the KGB experts, disinformation is linked to the criterion of "active operations" (aktivinyyemeropriatia), i.e. the manipulation and control of mass media; the actual disinformation, both at written and oral levels; the use of Communist parties or covert organizations. In this case, just think of all the organizations "for peace" or for friendship "among peoples", as well as of radio and TV broadcasts.
"Active measures" even include kompromat, i.e. the "compromising material", as well as damaging and disparaging information about Western agents or politicians' involvement in sex, illegal and drugs affairs. This information is collected and used strategically across all domains, with a view to creating negative publicity.
An active kind of measure that we have recently seen at work against President Trump. Nevertheless it has been implemented by his fellow countrymen, who, however, do not seem to be very skillful in the art of desinformatsjia.
It should be recalled, however, that currently a fundamental technique is to manipulate the opponents' economies or to support guerrilla groups or terrorist organizations.
Manipulation of economies through statistical data or governments' "covert" operations on stock markets, while support for terrorist groups, even those far from the State ideology, is provided through an intermediary that may be another State or a large company, or through bilateral financial transactions outside markets.
The Red Brigades, for example, initially trained in Czechoslovakia by passing through the Austrian woods at the border, owned by the Feltrinelli family.
When the publisher Giangiacomo Feltrinelli was found dead near an Enel trellis in Segrate, but long before the Italian police knew who had died on that trellis, the Head of the KGB center in Milan hastily went to report to the Soviet embassy in Rome.
Many friendly and enemy States, however, used right-wing and left-wing terrorism against the Italian Republic.
The goal was clear: to destroy or annihilate a dangerous economic competitor, especially in Africa and in the East.
Dezinformatsjia, however, was institutionally targeted against what the Soviets called "the primary enemy", namely the United States.
Under Stalin's power – who was dialectically "superseded" by Khrushchev, always in contrast with true innovators – "active measures" also included assassination.
I do not rule out at all that, in particular cases, this tradition has been recovered even after the death of the so-called "little father".
As we can see, "active measures" -namely Dezinformatsjia – still has much to do with contemporary world.
If we only talk about fake news, we cannot understand why it is spread, while if it is interpreted in the framework of the old – but still topical – disinformation strategy, everything gets clearer.
In the Soviet regulations of the 1960s, every KGB foreign branch had to devote at least 25% of its forces to "active measures", while each residence had an officer specifically trained at Dezinformatsjia.
It should be noted that, in 1980, CIA estimated the total cost of "active measures" at 3 billion US dollars, at least.
It was the real struggle for hegemony that the USSR was fighting, considering that the missile, nuclear and conventional balance of the two forces on the field did not permit a real military clash.
However, the result of the final clash would have been very uncertain.
Nowadays every State produces fake news, as well as ad hoc opinion movements, and spreads agents of influence in the media, in universities, businesses and governments.
Hence the globalization of disinformation, not simply fake news, is the phenomenon with which we really have to deal.
During the Cold War, the Soviet apparata spread the fake news of the CIA and FBI involvement in the assassination of John F. Kennedy, while the East German apparata often spread news about Western politicians being members of Nazi hierarchies or about the pro-Nazi sympathies of Pope Pius XI.
It should also be noted that Andropov, who was elected General Secretary of the CPSU in 1982, had been the Head of the KGB First Chief Directorate, precisely the one that coordinated and invented all "active measures".
At the time, Western newspapers were filled with news about Andropov as a "modernizer", a reader of the American literature classics and a jazz lover.
Was it Dezinformatsjia? Obviously so, but no one answered that question, thus raising expectations – among the NATO European Member States' peoples – about a sure "democratization" of the Soviet Union in the future.
Andropov, however, secretly believed that the United States would unleash a nuclear war in the short term against the USSR. Hence this was the beginning of a long series of Dezinformatsjia hard operations right inside the United States.
Nevertheless, following the rules of "active measures", they were not specifically targeted against the US military and political system, but against other targets apparently unrelated to the primary aim: the US responsibility for the (impossible) creation of the AIDS virus or – as the Soviet Dezinformatsjia always claimed – the "unclear" role played by CIA and FBI in the assassinations of J.F. Kennedy, Martin Luther King or even the death of Elvis Presley.
A specific product for each public.
Hence a fake storytelling is created – not a series of objective data – around a theme that is instead real, so as to reach the goal of a generic defamation of the primary enemy, where there is always a "bad guy" (obviously the US government and its Agencies) and a "good guy", that is the American people that must be freed from the bad guy holding them prisoner.
According to the theories of the great Russian scholar of myths, tribal rituals, folktales and fairy storytelling, V.I. Propp, whose text "Morphology of the Folktale" was published in Leningrad in 1928, this is exactly one of the primary narrative elements of the folktale.
As in the case of  KGB "active operations", Propp's scheme envisages some phases of construction of the myth or of the folktale: 1) the initial balance, i.e. the phase in which everything is devoid of dangers; 2) the breaking of the initial balance and hence the creation of the motive for the subsequent action; 3) the vicissitudes of the hero, who is the one who "restores order" after the natural twists and turns; 4) the restoration of balance, namely the conclusion.
Hence the mythical and fairy mechanism concerns the archetypes of the human psyche, as described by Carl Gustav Jung.
This is the reason why, despite their evident counter factuality, propaganda constructions work well and last well beyond the time for which they were thought and designed.
Active operations are modeled on the natural parameters with which the human mind works. When well done, said operations do not use abstract theories, cultural or sectoral models. They speak to everyone, because they act on the unconscious.
It is no coincidence that currently the archetypal branding – i.e. the marketing system based on the 12 Jungian archetypes – is increasingly widespread.
It was created in 2001, several years after the fall of the USSR and in the phase in which the New World Order was strengthening.
Propp's four elements work just as an "active measure", based on four categories: 1) mastery and stability; 2) belonging; 3) change; 4) independence.
It is easy to verify how these four categories of modern marketing (and of the archetypal tale) fully apply  both to disinformation operations, which can often favor one of the four elements compared to the others, and to the actual political marketing.
Hence politics, intelligence services' propaganda and marketing currently work on the basis of the same deep psychic mechanisms.
In the Soviet tradition, there is also a certain tendency to use Ivan Pavlov's psychology in the field of intelligence.
Pavlov developed the theory of "conditioned reflexes", i.e. the psychic mechanism that is produced by a conditioning stimulus.
The experiment of the dog and the bell is, in fact, well-known and needs no elaboration.
It should be noted, however, that the conditioned reflex is triggered precisely when the food announced by the sound of the bell is no longer there, while the dog shows all the typical reactions of the animal in the presence of food.
Here, the "active measures" of disinformation create a conditioned reflex by connecting a country, a leader or a political choice to something universally negative which, however, has nothing to do with the primary object.
This connection becomes instinctive, automatic, obvious and almost unconscious.
Just think of the automatism – once again artfully created – between the Italian intelligence services and the so-called "strategy of tension".
The goal of perfect Dezinformatsjiais to create a Pavlovian conditioned reflex that works immediately and naturally as a Freudian "complex".
Nevertheless, with a view to being successful, every fake news or message that is part of an "active measure" must have at least a grain of truth – otherwise it immediately appears as an opinion or ideology, which is soon rejected by the subject.
This means they can be discussed and maybe accepted rationally, but the "active measure" must mimic an immediate, natural and pre-rational reaction. Otherwise it becomes traditional propaganda or part of an open debate, exactly the opposite of what it has to do.
Hence the message must be processed with extreme care to reach the goal of any disinformation operation: to convey in the public "enemy" and / or in its ruling classes a message that – when well done – fits perfectly and unknowingly into the communication mechanisms of the "enemy".
Western experts call this procedure "weaponization of information" or "fabrication of information".
Nowadays, however, all information is distorted by the manipulation about the aims it must achieve – just think of the Italian and European debate on immigration from Africa.
Hence also the West uses the weaponization of information- but, probably, it still uses it badly.
Hence we will never witness the end of fake news – which  have always existed – but simply its refinement as real natural "states of mind" or, more often, as immediate reactions, such as those connected to a conditioned reflex artfully created.
In this case, there is no longer difference between reality and imagination.
Fake news as fiction – we could say.
If this is the new battlefield of psywar, it will be good for Italy – even autonomously from the NATO center that deals with "strategic information" – to equip itself with a structure, within the intelligence agencies, developing and carrying out specific disinformation operations.
For example, with reference to the Italian companies operating abroad, to Italy's general image in the rest of Europe and to its action in Africa or in the rest of the world.
US-led 'Psychological Wars' Against Russia, China Lead to All Lose Situation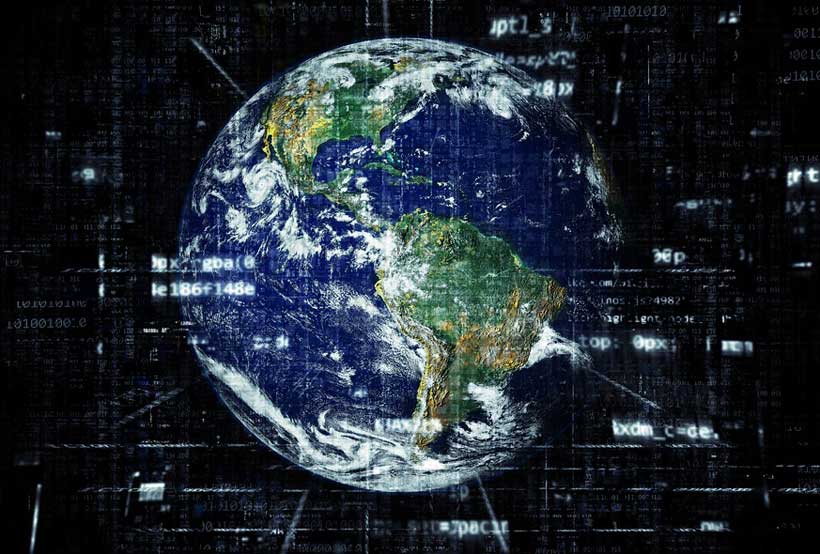 Andrei Ilnitsky, an advisor to Russian defense minister, said in an interview at the end of March that the US and the West are waging a "mental war" against Russia. Why does the West resort to the psychological war? How will Russia cope with the psychological war? Global Times (GT) reporters Wang Wenwen and Lu Yuanzhi interviewed Andrey Kortunov, director general of the Russian International Affairs Council, on these issues by email.
What are the features of such a psychological war?
There is nothing new about psychological wars – they have always been a part of standard military operations. The goal has been to demoralize both your enemy's army and its population at large in order to break down the will of your opponent to fight and to resist. Ancient kings, emperors and warlords broadly used over-exaggeration, deception, disinformation, mythology, and so on. However, today states commonly use these instruments of psychological wars not only during military conflicts, but in the peacetime as well. Moreover, new information technology offers plenty of innovative ways to get your message to select target audiences in a foreign country; you can customize and focus this message as never before. Each of us is a target in this warfare, even if we do not feel it.
The US-led West used to wage color revolutions on countries they deem as adversaries. What are the differences between the color revolution and the psychological war? Why does the West resort to the psychological war?
A color revolution is an unconstitutional regime change caused by sizeable and sometimes violent street activities of the radical opposition. Western leaders usually welcome such changes and arguably render them diverse political, organizational and financial assistance. Nevertheless, a regime change cannot come from nowhere. There should be significant political, social, economic or ethnic problems that, if remain unresolved for a long time, gradually lead to a color revolution. Psychological wars help to articulate unresolved problems, deprive the leadership of a target country of legitimacy in the eyes of its own population and, ultimately, prepare a color revolution.
What are the likely outcomes for the West's psychological war on Russia? How will Russia cope with the psychological war?
Russian authorities are trying to limit opportunities for the West to wage the psychological war by exposing Western disinformation and imposing restrictions on select Western media, NGOs and foundations that are perceived as instruments of waging the war.
Is the West capable of launching a military offensive on Russia?
Russia remains a nuclear superpower with very significant military capabilities. A nuclear war with Moscow could lead to the annihilation of the humankind and therefore cannot be considered a feasible option. Even a full-fledged conventional conflict between Russia and the West in Europe would turn into a catastrophe of an epic scale for both sides. It does not necessarily mean that we can rule out such a scenario, but I think that if there were a war, it would erupt because of an inadvertent escalation rather than because of a rational decision to launch a military offensive.
The West has never dropped the illusion of changing China's and Russia's systems to that similar of the West by adopting the tactic of "peaceful evolution." How could Russia and China join hands in face of such Western attempts?
Indeed, many in the West still believe that their system has a universal value and that eventually both Russia and China should move to Western-type liberal political systems. These views are less popular now than they were twenty or thirty years ago, but we cannot ignore them. Moscow and Beijing have the right to defend themselves against the Western ideological and psychological offensive. Still, I see the solution to the problem of psychological wars in a "psychological peace" should be based on a common understanding on what is allowed in the international information exchange and what is not. Russia and China could work together in defining a new code of conduct regulating the trans-border information flows. In the immediate future, the West will be reluctant to accept this code, but we should keep trying. In my view, this is the only way to proceed; if psychological wars continue, there will be no winners and losers – everybody will lose.
From our partner RIAC
Boko Haram: Religious Based Violence and Portrayal of Radical Islam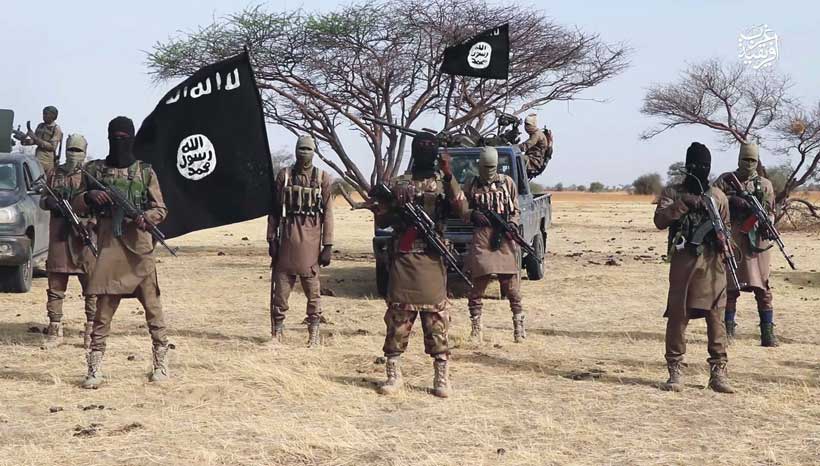 Modern-day global and domestic politics have set forth the trend that has legitimized and rationalized the use of religion as a tool to attain political gravity and interests. Similarly, many religion-oriented groups use religion to shape their political agenda and objectives, often using religion as a justification for their violent activities. Most of these mobilized groups are aligned with Islam. These groups have promoted religion-based violence and have also introduced new waves and patterns in global terrorism. Some prominent organized groups that attain world attention include Boko Haram, ISIS, Al- Qaeda, and the Taliban. These groups have potentially disrupted the political establishment of their regions. Although, a comparative insight delivers that these various organizations have antithetical political objectives but these groups use Islam to justify their violent actions and strategies based on violence and unrest.
The manifesto of Boko Haram rests on Islamic principles i.e. establishing Shariah or Islamic law in the region. A system that operates to preserve the rights of poor factions of the society and tends to promote or implement Islamic values. Hence, in this context, it negates westernization and its prospects. However, the rise of Boko Haram was based on anti-western agenda which portrayed that the existing government is un-Islamic and that western education is forbidden. Hence, the name Boko Haram itself delivered the notion that western culture or civilization is forbidden. Boko Haram has a unique political and religiously secular manifesto. Boko Haram was formed by Mohammad Yusuf, who preached his agenda of setting up a theocratic political system through his teachings derived from Islam. And countered the existing governmental setup of the Christians. The violent dynamics surged in 2009 when an uprising against the Nigerian government took the momentum that killed almost 800 people. Following the uprising, Mohammad Yusuf was killed and one of his lieutenants Abu Bakar Shekau took the lead.
Boko Haram used another violent strategy to gain world attention by bombing the UN Compound in Abuja that killed twenty-three people. The incident led to the declaration of Boko Haram as a Foreign Terrorist Organizationby the United States Department. Thus, the group continued the process of violence and also started to seize several territories like Bama, Dam boa, and Abadan. They also extended their regional sphere in terms of occupation using violent strategies. The violence intensified when in the year 2014, 276 girls were abducted from Girl's school in Chibok. This immediately triggered global outrage and developed an image of religious extremism and violence. This process continued over the years; one reported case articulated that a Christian girl 'Lean Shairbu' was kept in captivity for a prolonged period upon refusal to give up her religion. Ever since, the violence has attained an upward trajectory, as traced in the case of mass Chibok abduction and widespread attack in Cameroon in the years 2020 and 2021.
After establishing a regional foothold Boko Haram improvised new alliances especially in 2015 after the government recaptured some of its territories that pushed the militant group near Lake Chad and to the hilly areas. Consequently, Abu Bakar Shekau turned towards international alliance and pledged its allegiance to IS. This created two branches of Boko Haram called Jamat u Ahlis Liddawatiwal Jihad (JAS) headed by Abu Bakar Shekau and Islamic State in West Africa Province (ISWAP) lead by Musab Al Barnarwai. The ISWAP developed strong social, political, and strategic roots in the region. It has embedded itself socially in the hearts and minds of people by establishing their caliphate and judicial system.
The pattern of religion-based conflicts has transformed the global religious conflicts. That is often referred to as extremist terrorism based on religion. Hence the rise of Boko Haram also involved demographics that complimented their political objectives. As the state of Nigeria is an amalgamation of Christians and Muslims; and has been constructed as a distinct ethno-lingual society, historically. The Christians resided in the South of Nigeria while the Muslims were located in Northern Nigeria. The northern side suffered from poverty, illiteracy, unemployment, and public health issues under the government of Goodluck Jonathan. His government was centrally weak and marginalized the Northern side. This also contributed as one of the major factors that granted an edge for the influence and legitimacy of Boko Haram. Therefore, the main reason that triggered the organization and its move was based on Islamic principles of Jihad and Tajdid. This presents new notions of religion to recruit and incorporate more people into their community. The concept of Jihad has been historically driven which reflects and justifies acts against the unjust state and its authority. It also expands the capacity for social hostilities against the non-religious entities promoting hatred and non-acceptance. This also breeds religious extremism and rigidity that further validates the use of violence on their behalf. Hence Jihad acts as a driving force to strive against the un-Islamic state structure for Islamic religious social fabric. Moreover, this religiously derived conception of violent confrontation has always been legitimized in terms of the historic concept of war and terms of self-defense.
As a radical and contemporary religious belief; Jihad is regarded as the manifestation of religious violence and extremist terrorism. The establishment of the caliphate and state-like institutions represents a radical Salafist view regarding the establishment of the Islamic state structure. The ISWAP acts as a pseudo-state or state with in state that has established its authority and control. The reflection of another religious proclamation ofTajdid refers to the renewal of religious norms that aims at reconstruction or reset of social structure in accordance with Islamic values. Jihad and Tajdid collaboratively serve to generate notions about the reset of the political framework as an Islamic state system. The socio-religious reconstruction is particularly divergent from the western one. As western societies are often pluralistic, while Boko Haram's vision aims as establishing Islamic social composition. Moreover, the western setup provided constitutional provisions to women in terms of rights, freedom, education, and liberty. This completely contradicted their conceptualization of women. Hence, this also generated gender-based violence as means to protect Islamic values. This was closely witnessed during the abduction of girls from their school. Furthermore, Islamic radicalization has been pursued through different channels that have extensively contributed to narrative building amongst the population, propaganda, and the development of a religious mindset in the African region. One of the most prominent tactics used for the purpose has been achieved through the propagation of literature. The scholars started to preach about Jihad and its implications since the 15th Century. The channel continues to date where the teachers preach about these scholarly findings that further encourages the youth to turn towards radical Islamization. The degree of radicalization elevates as Boko Haram propagates the concept of exclusivism that tends to oppose other value systems and beliefs. This creates a rift the society and deteriorates the sense of co-existence. As a result, Boko Haram represents a destructive paradox that promotes religious extremism and violence through misinterpretation of Islamic principles. Pursuing the political agenda of Boko Haram under the banner of Islamic law; which is power-oriented and would help them maintain dominance politically, economically, and territorially in the African region.
Security of nuclear materials in India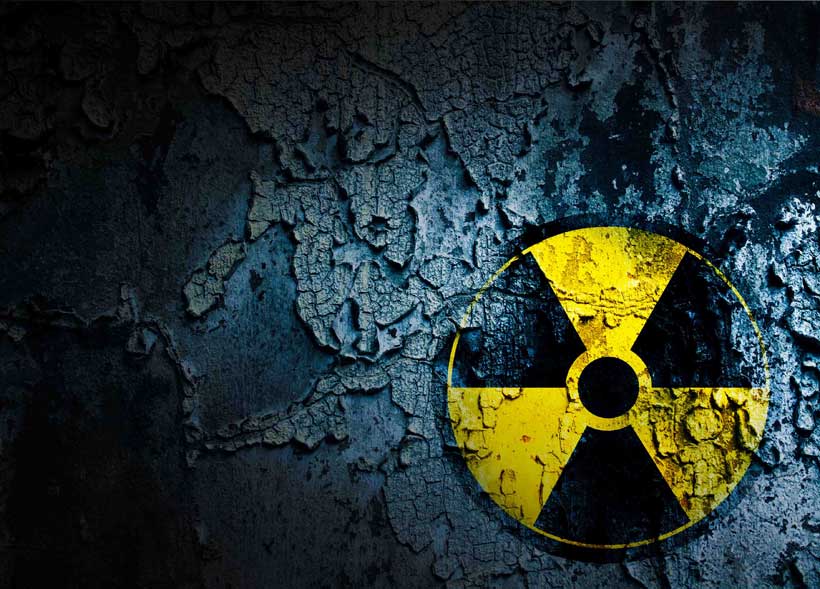 The author is of the view that nuclear security is lax in India. More so, because of the 123 Agreement and sprawling nuclear installations in several states. The thieves and scrap dealers even dare to advertise online sale of radioactive uranium. India itself has reported several incidents of nuclear thefts to the international bodies. The author wonders why India's security lapses remain out of international focus. Views expressed are personal.
Amid raging pandemic in the southern Indian state of Maharashtra, the anti-terrorism squad arrested (May 6, 20210) two persons (Jagar Jayesh Pandya and Abu Tahir Afzal hussain Choudhry) for attempting to sell seven kilograms of highly-radioactive muranium for offered price of about Rs. 21 crore. The "gentlemen" had uncannily advertised the proposed sale online.. As such, the authorities initially dismissed the advertisement as just another hoax. They routinely detained the "sellers-to-be" and forwarded a sample of their ware to the Bhabha Atomic Research Centre. They were shocked when the centre reported that "the material was natural uranium". As such the squad was compelled to book the duo under India's Atomic Energy Act, 1962 at Nagpur police station (Explained: ATS seizes 7 kg uranium worth Rs. 21 crore from a scrap dealer…Indian Express May 7, 2021).
Not a unique incident
The event, though shocking, is is not one of its kind. Earlier, in 2016 also, two persons were arrested by Thane (Maharashtra) police while they were trying to sell eight to nine kilograms of depleted uranium for Rs. 24 crore. It is surmised that sale of uranium by scrap dealers in India is common. But, such events rarely come in limelight. According to Anil Kakodar, former chairman of the Atomic Energy Commission, `Factories using uranium as a counterweight in their machines are mandated to contact the Atomic Energy agencies and return uranium to them. They however resort to short cuts and sell the entire machine with uranium in scrap'.
India media scarcely report such incidents. However, Indian government sometimes reports such incidents to the International Atomic Energy Agency (IAEA) to meet disclosure requirements. According to international media reports (February 25, 2004), India reported 25 cases of "missing" or "stolen" radio-active material from its labs to the IAEA. Fifty-two per cent of the cases were attributed to "theft" and 48% to the "missing mystery". India claimed to have recovered lost material in twelve of total 25 cases. It however admitted that 13 remaining cases remained mysterious.
India's reports such incidents to the IAEA to portray itself as a "responsible state". It is hard to believe that radio-active material could be stolen from nuclear labs without operators' connivance.
Nine computers, belonging to India's Defence Research and Development Organisation establishment at Metcalfe House, New Delhi, were stolen. India communicated 25 cases of 'stolen or missing' uranium to the IAEA. In different incidents, uranium in varying forms and quantities continue to be recovered from scrap dealers and others by Indian authorities. The recoveries include fifty-seven pounds of uranium in rod form, eight kilograms in granular form, two hundred grams in semi-processed form, besides twenty-five kilograms in radioactive form, stolen from the Bibi Cancer Hospital.
Too, the 'thieves' stole three cobalt switches, worth Rs. 1.5 million, from Tata Steel Company laboratory at Jamshedpur (Jharkhand). A shipment of beryllium (worth $24 million), was caught in Vilnius, on its way to North Korea. Taiwanese authorities had intercepted a ship carrying dual-use aluminum oxide from India to North Korea. A New Jersey-based Indian engineer Sitaram Ravi Mahidevan was indicted for having bypassed US export procedures to send blue-prints of solenoid-operated valves to North Korea.
We know that the Taiwanese authorities had intercepted a ship, carrying dual-use aluminum oxide from India to North Korea. The oxide is an essential ingredient of rocket casings and is, as such, prohibited for export to "rogue" countries.
Pakistan bashing
Despite recurrent incidents of theft of uranium or other sensitive material from indiandian nuclear labs, the IAEA never initiated a thorough probe into lax security environment in government and private nuclear labs in india. However, the international media has a penchant for creating furore over uncorroborated nuclear lapses in Pakistan. The Time magazine article 'Merchant of Menace', had reported that some uranium hexafluoride cylinders were missing from the Kahuta Research Laboratories. Pakistan' then information minister and foreign-office spokesman had both refuted the allegation. Masood Khan (foreign office) told reporters, `The story is a rehash of several past stories'.
Similarly, Professor Shaun Gregory in his report 'The Security of Nuclear Weapons' contends that those guarding about 120 nuclear-weapon sites, mostly in northern and western parts of Pakistan, have fragmented loyalties. As such, they are an easy prey to religious extremists.
Frederick W. Kagan and Michael O'Hanlon, also draw a gloomy portrait of the situation in Pakistan. In their article, published in The New York Times, dated November 18, 2007, they predicted that extremists would take over, if rule of law collapses in Pakistan. Those sympathetic with the Taliban and al-Qaeda may convert Pakistan into a state sponsor of terrorism. They pointed to Osama bin Laden's meeting with Sultan Bashiruddin Mahmood and Chaudhry Abdul Majeed, former engineers of Pakistan's Atomic Energy Commission (having no bomb-making acumen).
They claimed that U.S. military experts and intelligence officials had explored strategies for securing Pakistan's nuclear assets. One option was to isolate the country's nuclear bunkers. Doing so would require saturating the area, surrounding the bunkers, with tens of thousands of high-powered mines, dropped from air, packed with anti-tank and anti-personnel munitions. The panacea, suggested by them, was that Pakistan's nuclear material should be seized and stashed in some "safe" place like New Mexico.
Rebuttal
The fact is that the pilloried Pakistani engineers had no knowledge of weaponisation ("When the safest is not safe enough," The Defence Journal -Pakistan), pages 61-63). The critics mysteriously failed to mention that Pakistan is a party to the UN Convention on the Physical Protection of Nuclear Materials. The steps taken by Pakistan to protect its nuclear materials and installations conform to international standards. The National Command Authority, created on February 2, 2000, has made fail-safe arrangements to control development and deployment of strategic nuclear forces. Pakistan's nuclear regulatory authority had taken necessary steps for safety, security, and accountability of Pakistan's nuclear weapons, facilities, and materials even before 9/11 incident. These controls include functional equivalent of the two-man rule and permissive action links (PALs). The indigenously-developed PALs are bulwarks against inadvertent loss of control, or accidental use of weapons. So far, there has been no security lapse in any of Pakistan's nuclear establishments.
Abdul Mannan, in his paper titled "Preventing Nuclear Terrorism in Pakistan: Sabotage of a Spent Fuel Cask or a Commercial Irradiation Source in Transport", has analysed various ways in which acts of nuclear terrorism could occur in Pakistan (quoted in "Pakistan's Nuclear Future: Worries beyond War"). He has fairly reviewed Pakistan's vulnerability to nuclear terrorism through hypothetical case studies. He concludes that the threat of nuclear terrorism in Pakistan is a figment of imagination, rather than a real possibility.
There are millions of radioactive sources used worldwide in various applications. Only a few thousand sources, including Co-60, Cs-137, Ir-192, Sr-90, Am-241, Cf-252, Pu-238, and RA-226 are considered a security risk. The Pakistan Nuclear Regulatory Authority (PNRA) has enforced a mechanism of strict measures for administrative and engineering control over radioactive sources from cradle to grave. It conducts periodic inspections and physical verifications to ensure security of the sources. The Authority has initiated a Five-Year National Nuclear-Safety-and-Security-Action Plan to establish a more robust nuclear-security regime. It has established a training centre and an emergency-coordination centre, besides deploying radiation-detection-equipment at each point of nuclear-material entry in Pakistan, supplemented by vehicle/pedestrian portal monitoring equipment where needed.
Fixed detectors have been installed at airports, besides carrying out random inspection of personnel luggage. All nuclear materials are under strict regulatory control right from import until their disposal.
Concluding remarks
Nuclear controls in India and the USA are not more stringent than Pakistan's. It is not understood why the media does not deflect their attention to the fragile nuclear-security environment in India. It is unfortunate that the purblind critics fail to see the gnawing voids in India's nuclear security.
The 'research work' by well-known scholars reflects visceral hatred against Pakistan. The findings in fresh 'magnum opuses' are a re-hash or amalgam of the presumptions and pretensions in earlier-published 'studies'. It is time that the West deflected its attention to India where movements of nuclear materials, under the 123 expansion plan, are taking place between nuclear-power plants sprawling across different states.
Above all, will the international media and the IAEA look into open market uranium sales in India.