Darkening Prospects: Global Economy to Slow to 2.9 percent in 2019 as Trade, Investment Weaken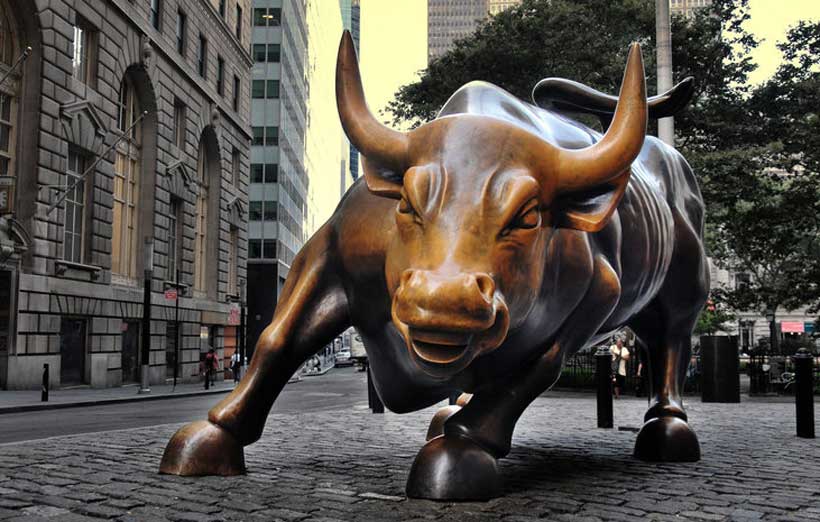 Global economic growth is projected to soften from a downwardly revised 3 percent in 2018 to 2.9 percent in 2019 amid rising downside risks to the outlook, the World Bank said on Tuesday. International trade and manufacturing activity have softened, trade tensions remain elevated, and some large emerging markets have experienced substantial financial market pressures.
Growth among advanced economies is forecast to drop to 2 percent this year, the January 2019 Global Economic Prospects says. Slowing external demand, rising borrowing costs, and persistent policy uncertainties are expected to weigh on the outlook for emerging market and developing economies. Growth for this group is anticipated to hold steady at a weaker-than-expected 4.2 percent this year.
"At the beginning of 2018 the global economy was firing on all cylinders, but it lost speed during the year and the ride could get even bumpier in the year ahead", said World Bank Chief Executive Officer Kristalina Georgieva. "As economic and financial headwinds intensify for emerging and developing countries, the world's progress in reducing extreme poverty could be jeopardized. To keep the momentum, countries need to invest in people, foster inclusive growth, and build resilient societies."
The upswing in commodity exporters has stagnated, while activity in commodity importers is decelerating. Per capita growth will be insufficient to narrow the income gap with advanced economies in about 35 percent of emerging market and developing economies in 2019, with the share increasing to 60 percent in countries affected by fragility, conflict, and violence.
A number of developments could act as a further brake on activity. A sharper tightening in borrowing costs could depress capital inflows and lead to slower growth in many emerging market and developing economies. Past increases in public and private debt could heighten vulnerability to swings in financing conditions and market sentiment. Intensifying trade tensions could result in weaker global growth and disrupt globally interconnected value chains.
"Robust economic growth is essential to reducing poverty and boosting shared prosperity," said World Bank Group Vice President for Equitable Growth, Finance and Institutions, Ceyla Pazarbasioglu. "As the outlook for the global economy has darkened, strengthening contingency planning, facilitating trade, and improving access to finance will be crucial to navigate current uncertainties and invigorate growth."
Analytical chapters address key current topics:
The informal sector accounts for about 70 percent of employment and 30 percent of GDP in emerging market and developing economies. Since it is associated with lower productivity and tax revenues and greater poverty and inequality, this is symptomatic of opportunities lost. Reducing tax and regulatory burdens, improving access to finance, offering better education and public services, and strengthening public revenue frameworks could level the playing field between formal and informal sectors.
Debt vulnerabilities in low-income countries are rising. While borrowing has enabled many countries to tackle important development needs, the median debt-to-GDP ratio of low-income countries has climbed, and the composition of debt has shifted toward more expensive market-based sources of financing. These economies should focus on mobilizing domestic resources, strengthening debt and investment management practices and building more resilient macro-fiscal frameworks.
Sustaining historically low and stable inflation is not guaranteed in emerging market and developing economies. Cyclical pressures that have depressed inflation over the past decade are gradually dissipating. The long-term factors that have helped reduce inflation over the past five decades – global trade and financial integration, widespread adoption of robust monetary policy frameworks – may lose momentum or reverse. Maintaining low global inflation may become as much of a challenge as achieving it.
Policies aimed at softening the blow of global food price swings can have unintended consequences if implemented by many governments in uncoordinated fashion. Government interventions can provide short-term relief, but widespread actions are likely to exacerbate food price spikes, with heaviest impact on the poor. For example, trade policies introduced during the 2010-11 food price spike may have accounted for more than one-quarter of the increase in the world price of wheat and maize. The 2010-11 food price spike tipped 8.3 million people (almost 1 percent of the world's poor) into poverty.
"Designing tax and social policies to level the playing field for formal and informal sectors as well as strengthening domestic revenue mobilization and debt management will be important priorities for policymakers to overcome the challenges associated with informality in developing economies," said World Bank Prospects Group Director Ayhan Kose. "As the economic outlook dims, such efforts become even more important."
Regional Outlooks:
East Asia and Pacific: East Asia and Pacific remains one of the world's fastest-growing developing regions. Regional growth is expected to moderate to 6 percent in 2019, assuming broadly stable commodity prices, a moderation in global demand and trade, and a gradual tightening of global financial conditions. Growth in China is expected to slow to 6.2 percent this year as domestic and external rebalancing continue. The rest of the region is expected to grow at 5.2 percent in 2019 as resilient demand offsets the negative impact of slowing exports. Indonesia's growth is expected to hold steady at 5.2 percent. The expansion of the Thai economy is expected to slow in 2019 to 3.8 percent.
Europe and Central Asia:  The lingering effects of financial stress in Turkey are anticipated to weigh on regional growth this year, slowing it to 2.3 percent in 2019. Turkey is forecast to experience weak activity and slow to a 1.6 percent pace due to high inflation, high interest rates, and low confidence, dampening consumption and investment. Growth in the western part of the region, excluding Turkey, is projected to slow. Poland is anticipated to slow to 4 percent as Euro Area growth slows. Growth in the eastern part of the region is also anticipated to slow as large economies including Russia, Kazakhstan, and Ukraine decelerate.
Latin America and the Caribbean: Regional growth is projected to advance to a 1.7 percent pace this year, supported mainly by a pickup in private consumption.  Brazil is forecast to expand 2.2 percent, assuming fiscal reforms are quickly put in place, and that a recovery of consumption and investment will outweigh cutbacks to government spending. In Mexico, policy uncertainty and the prospect of still subdued investment is expected to keep growth at a moderate 2 percent, despite the fall in trade-related uncertainty following the announcement of the U.S.-Mexico-Canada Agreement. Argentina is forecast to contract by 1.7 percent as deep fiscal consolidation leads to a loss of employment and reduced consumption and investment.
Middle East and North Africa: Regional growth is projected to rise to 1.9 percent in 2019. Despite slower global trade growth and tighter external financing conditions, domestic factors, particularly policy reforms, are anticipated to bolster growth in the region. Growth among oil exporters is expected to pick up slightly this year, as GCC countries as a group accelerate to a 2.6 percent rate from 2 percent in 2018. Iran is forecast to contract by 3.6 percent in 2019 as sanctions bite. Algeria is forecast to ease to 2.3 percent after a rise in government spending last year tapers off. Egypt is forecast to accelerate to 5.6 percent growth this fiscal year as investment is supported by reforms that strengthen the business climate and as private consumption picks up.
South Asia: Regional growth is expected to accelerate to 7.1 percent in 2019, underpinned by strengthening investment and robust consumption. India is forecast to accelerate to 7.3 percent in FY 2018/19 as consumption remains robust and investment growth continues, Bangladesh is expected to slow to 7 percent in FY2018/19 as activity is supported by strong private consumption and infrastructure spending. Pakistan's growth is projected to decelerate to 3.7 percent in FY2018/19, with financial conditions tightening to help counter rising inflation and external vulnerabilities. Sri Lanka is anticipated to speed up slightly to 4 percent in 2019, supported by robust domestic demand and investment boosted by infrastructure projects. Nepal's post-earthquake momentum is forecast to moderate, and growth should slow to 5.9 percent in FY2018/19.
Sub-Saharan Africa: Regional growth is expected to accelerate to 3.4 percent in 2019, predicated on diminished policy uncertainty and improved investment in large economies together with continued robust growth in non-resource intensive countries. Growth in Nigeria is expected to rise to 2.2 percent in 2019, assuming that oil production will recover and a slow improvement in private demand will constrain growth in the non-oil industrial sector. Angola is forecast to grow 2.9 percent in 2019 as the oil sector recovers as new oil fields come on stream and as reforms bolster the business environment. South Africa is projected to accelerate modestly to a 1.3 percent pace, amid constraints on domestic demand and limited government spending.
8 facts you don't know about the money migrants send back home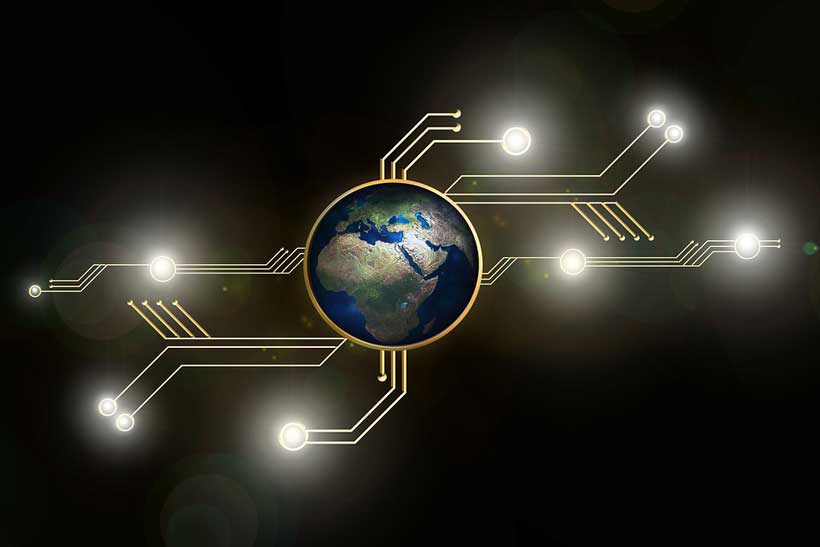 Here are eight things you might not know about the transformative power of these often small – yet major – contributions to sustainable development worldwide:
1. About one in nine people globally are supported by funds sent home by migrant workers
Currently, about one billion people in the world – or one in seven – are involved with remittances, either by sending or receiving them. Around 800 million in the world – or one in nine people– are recipients of these flows of money sent by their family members who have migrated for work.
2. What migrants send back home represents only 15 per cent of what they earn
On average, migrant workers send between US$200 and $300 home every one or two months. Contrary maybe to popular belief, this represents only 15 per cent of what they earn: the rest –85 per cent – stays in the countries where they actually earn the money, and is re-ingested into the local economy, or saved.
3. Remittances remain expensive to send
These international money transfers tend to be costly: on average, globally, currency conversions and fees amount to 7 per cent of the total amounts sent. To ensure that the funds can be put to better purposes, countries are aiming through Sustainable Development Goal (SDG) 10.C to "reduce to less than 3 per cent the transaction costs of migrant remittances and eliminate remittance corridors with costs higher than 5 per cent by 2030".
Technical innovations, in particular mobile technologies, digitalization and blockchain can fundamentally transform the markets, coupled with a more conducive regulatory environment.
4. The money received is key in helping millions out of poverty
Although the money sent represents only 15 per cent of the money earned by migrants in the host countries, it is often a major part of a household's total income in the countries of origin and, as such, represents a lifeline for millions of families.
"It is not about the money being sent home, it is about the impact on people's lives," explains Gilbert F. Houngbo, President of the International Fund for Agricultural Development, IFAD. "The small amounts of $200 or $300 that each migrant sends home make up about 60 per cent of the family's household income, and this makes an enormous difference in their lives and the communities in which they live."
It is estimated that three quarters of remittances are used to cover essential things: put food on the table and cover medical expenses, school fees or housing expenses. In addition, in times of crises, migrant workers tend to send more money home to cover loss of crops or family emergencies.
The rest, about 25 per cent of remittances – representing over $100 billion per year – can be either saved or invested in asset building or activities that generate income, jobs and transform economies, in particular in rural areas.
5. Specifically, remittances can help achieve at least seven of the 17 SDGs
When migrants send money back home, they contribute to several of the goals set in the 2030 Sustainable Development Agenda. In particular: SDG 1, No Poverty; SDG 2, Zero Hunger; SDG 3, Good Health and Well-Being; SDG 4, Quality Education; SDG 6, Clean Water and Sanitation; SDG 8, Decent Work and Economic Growth; and SDG 10, Reduced Inequality.
If current trends continue, between 2015 and 2030, the timeframe of the 2030 Agenda, an estimated $8.5 trillion will be transferred by migrants to their communities of origin in developing countries. Of that amount, more than $2 trillion – a quarter — will either be saved or invested, a key aspect of sustainable development.
"Governments, regulators and the private sector have an important role to play in leveraging the effects of these flows and, in so doing, helping nearly one billion people to reach their own sustainable development goals by 2030," IFAD's Gilbert F. Houngbo stressed in a statement.
6. Half of the money sent goes straight to rural areas, where the world's poorest live
Around half of global remittances go to rural areas, where three quarters of the world's poor and food insecure live. It is estimated that globally, the accumulated flows to rural areas over the next five years will reach $1 trillion.
7. They are three times more important than international aid, and counting
Remittances are a private source of capital that's over three times the amount of official development assistance (ODA) and foreign direct investment (FDI) combined.
In 2018, over 200 million migrant workers sent $689 billion back home to remittance reliant countries, of which $529 billion went to developing countries.
In addition, the amount of money sent by international migrant workers to their families in developing countries is expected to rise to over $550 billion in 2019, up some $20 billion from 2018, according to IFAD.
8. The UN is working to facilitate remittances worldwide
"It is fair to say that, in poor rural areas, remittances can help to make migration a choice rather than a necessity for so many young people and for future generations," explained Mr. Houngbo.
As such, migrant contributions to development – through remittances and investments – is one of the Objectives of the Global Compact on Safe, Orderly and Regular Migration, adopted by the UN General Assembly in December of last year.
With half of all flows going to rural areas in developing countries, IFAD, the UN's agency mandated with agricultural development, is working to make the development impact of remittances even greater. The organisation's Financing Facility for Remittances programme (FFR) was designed to promote innovative business models in order to lower transfer costs and provide financial services for migrants and their families. Through partnerships across several sectors, the programme runs initiatives to empower migrants and their families through financial education and inclusion, as well as migrant investment and entrepreneurship.
"Over the past decade, IFAD has invested in over 40 countries, supporting more than 60 projects aimed at leveraging the development impact of remittances for families and communities," said Paul Winters, IFAD's Associate Vice-President, in an event held on Friday at UN headquarters in New York.
Guiding a new generation of learners on inclusive green economy
As population numbers continue to grow and material resource use rises to unprecedented levels, the limits of today's dominant model of economic growth have become increasingly apparent: extraction of material resources, including biomass, fossil fuels and non-metallic minerals has tripled since 1970, reaching an approximate 90 billion tonnes in 2019. A comprehensive overview of alternative economic models that center around environmental sustainability – published by UN Environment, the Zayed International Foundation for the Environment and Tongji University – hopes to help guide efforts to move to inclusive, green economies.
The official launch today of The Inclusive Green Economy: Policies and Practice marks the successful completion of a long-standing collaborative project.
Nineteen million premature deaths are estimated to occur each year due to environmental and infrastructure-related risks and natural-resource use. Resource extraction has also been identified as the leading cause of global biodiversity loss. This has led to an increasing number of countries to rethink their economic development model.
"Since Rio+20, an increasing number of countries are embarking on pathways towards inclusive green economies. I hope this book will help guide these efforts globally", Dr. Mohamad Ahmed Bin Fahad, Chairman of the Zayed International Foundation for the Environment highlighted in his welcome address at the launch.
An inclusive green economy is defined by UN Environment as one that is low-carbon, efficient and clean in production, but also inclusive, based on sharing, circularity, collaboration, solidarity, resilience, opportunity and interdependence. The handbook aims to offer a comprehensive framework for analysing inclusive green economy issues, such as investing in natural capital and clean technologies, as well as policies to enable investments.
"With this collection – based on a wide range of thinking on the transition to an inclusive green economy – we hope to provide a useful resource for students and other stakeholders" Fulai Sheng, co-editor of the publication, emphasised.
"This new textbook makes an important contribution to our understanding of how poverty, inclusiveness and employment issues must be fully taken into account to ensure a fair and just transition to a green economy", Steven Stone, Chief of UN Environment's Resources and Markets Branch, said.
Commending UN Environment and its partners on their efforts, the Executive Director of the UN Institute for Training and Research (UNITAR), Nikhil Seth, further observed that "publications like the one launched today will be instrumental in transmitting novel ideas and concepts that can inspire leaders of tomorrow".
Dr. Meshgan Al Awar, Secretary General of the Zayed Foundation and Co-Author of the textbook, summarized the implication and significance of this initiative by noting, "The Inclusive Green Economy textbook provides an inspiring framework for nations, organizations and individuals to follow and simulate as they endeavor in this direction".
Retirees worldwide will outlive their savings by a decade – and women will fare worse
Retirees in six major economies can expect to outlive their savings by years. Women should prepare to bear the brunt of such shortfalls, going without retirement savings for at least two years longer than their male counterparts.
As government and employer-sponsored retirement plans are under strain globally, individuals have found themselves to be increasingly responsible for their retirement savings. Despite this, savings have not accelerated fast enough to make up for the deterioration of traditional retirement plans, suggests a new report by the World Economic Forum, Investing In (and for) Our Future.
In six economies analysed, most male retirees can expect to live past their savings by nearly a decade. Women can expect to go even longer without their savings, as they will likely live more than 10 years without retirement savings to rely on due to their longer average lifespans.
These shortfalls can vary greatly by country and gender; men in the United States are expected to outlive their savings by about eight years while women in Japan will live nearly 20 years past their savings account. Despite these vast differences, the average retiree in Australia, Canada, Japan, the Netherlands, the United Kingdom, or the US will not be able to last through retirement on savings alone.
These shortfalls must be addressed, by both individuals and policy-makers, to ensure that seniors can enjoy life throughout their non-working years.
Governments must act to create retirement landscapes that prevent savings shortfalls. Currently, retirement policies in many countries, including India and China, can often hinder optimal retirement savings and investments.
Though governments should act, they would be wise to avoid implementing one-size-fits-all retirement policies as individual retirement needs can vary greatly from person to person. Instead, governments should change, or even roll back, their regulations to allow individuals to make investments that will increase their long-term returns.
A new report from the World Economic Forum identifies two key investment changes governments should allow so individuals can most effectively address their savings gaps. Both identified actions aim to optimize investment so retirement savers can achieve higher yields from their savings.
1. Consider risk from the perspective of someone saving for retirement
"The real risk people need to manage when investing in their future is the risk of outliving their retirement savings," said Han Yik, Head of the Institutional Investors Industry, World Economic Forum. "As people are living longer, they must ensure they have enough retirement funds to last them through their longer lives. This requires investing with a long-term mindset earlier in life to increase total savings later on."
Many people are far too risk-averse in their retirement investing. While consistent saving is important to build retirement money, being mindful of long-term returns on retirement portfolios is crucial to ensuring that an individual doesn't outlive their savings. Many young to middle-age savers should change their risk outlook, understanding that outliving their savings is a far greater risk to them than short-term investment risk.
2. Diversify the investment of saving accounts, by geography and asset type
While focusing on long-term returns is often beneficial for retirement savers, diversification can preserve those returns by mitigating overall investment risk.
Currently, most retirement investment vehicles are largely based on traditional equity and fixed-income investments that have the advantages of being easy to value as well as having high liquidity. However, given the long-term nature of retirement savings, that liquidity comes at a cost. Although they require adequate understanding and sound financial advice, investment in alternative assets, particularly illiquid assets, can bring strong diversification benefits to a retirement investment portfolio.
In this area, again, policy-makers must ensure their retirement policies do not hamper the ability of individuals to make the best long-term choices for their portfolios. In most countries, default retirement options focus on liquidity and the ability to perform daily valuations at the expense of long-term growth. Governments should consider changing or even rolling back these regulations to allow retirement savers to invest in the assets best suited to their individual retirement goals.
In addition, many retirement portfolios also tend to have a heavy domestic focus. Diversifying the geography of investments in portfolios can reduce risk to home country economic events. By expanding the locations of their investments, retirement savers, particularly savers from smaller economies, can protect themselves from market or economic slumps in an individual economy while still maximizing their returns.
Decumulation, or spending in retirement, is another key area of well-being after the working years yet there is far less research dedicated to it.
For instance, today's retirement spending projections are based on the rule that retirees will withdraw 4% of their portfolio each year they are retired. However, the World Economic Forum and Mercer suggest that this estimate does not match how retirees spend in the real world, with much higher spending in early retirement years and less as retirees age. This spending volatility highlights the need for new retirement solutions that both allow for flexible spending while also ensuring savings that last through retirement.
"With populations around the world living longer than ever before, we need far more creative decumulation solutions for longevity protection" says Rich Nuzum, President, Wealth at Mercer. "There are some alternative solutions emerging such as pooled annuity funds, but older individuals are going to need a more diverse range of financial tools to help protect against longevity risk."
Some countries, such as the UK and the Netherlands, have begun to recognize the importance of robust policies for the decumulation period and are even considering rolling back regulations for retirement savings. However, there is much more to be done in this area to ensure that seniors can thrive during their period of enjoying the funds they have worked so hard to save over their working years.