World Bank Group President Kim to Step Down February 1
World Bank Group President Jim Yong Kim today announced that he will be stepping down from his position after more than six years in which the institution's shareholders provided strong support to multiple initiatives to ensure that the Bank Group retains strong leadership in the world of global development.
"It has been a great honor to serve as President of this remarkable institution, full of passionate individuals dedicated to the mission of ending extreme poverty in our lifetime," said Kim. "The work of the World Bank Group is more important now than ever as the aspirations of the poor rise all over the world, and problems like climate change, pandemics, famine and refugees continue to grow in both their scale and complexity.  Serving as President and helping position the institution squarely in the middle of all these challenges has been a great privilege."
Under Kim's leadership, and with the backing of the Bank Group's 189 member countries, the institution in 2012 established two goals: to end extreme poverty by 2030; and to boost shared prosperity, focusing on the bottom 40 percent of the population in developing countries. These goals now guide and inform the institution in its daily work around the globe.
In addition, shareholders strongly supported measures to ensure that the Bank Group be even better positioned to respond to the development needs of clients:
The Bank Group's Fund for the Poorest, IDA, achieved two successive, record replenishments, which enabled the institution to increase its work in areas suffering from fragility, conflict, and violence.
In April 2018, the Bank Group's Governors overwhelmingly approved a historic USD$13 billion capital increase for IBRD and IFC that will allow the Bank Group to support countries in reaching their development goals while responding to crises such as climate change, pandemics, fragility, and underinvestment in human capital around the world.
Over the past 6+ years, the institutions of the World Bank Group have provided financing at levels never seen outside of a financial crisis.
Recognizing the power of capital markets to transform development finance, the Bank Group during Kim's tenure also launched several new innovative financial instruments, including facilities to address infrastructure needs, prevent pandemics, and help the millions of people forcibly displaced from their homes by climate shocks, conflict, and violence. The Bank is also working with the United Nations and leading technology companies to implement the Famine Action Mechanism, to detect warning signs earlier and prevent famines before they begin.
During his term, President Kim emphasized that one of the greatest needs in the developing world is infrastructure finance, and he pushed the Bank Group to maximize finance for development by working with a new cadre of private sector partners committed to building sustainable, climate-smart infrastructure in developing countries.
To that end, Kim has announced that, immediately after his departure, he will join a firm and focus on increasing infrastructure investments in developing countries.  The details of this new position will be announced shortly.
In addition to working on infrastructure investments, Kim announced that he will also be re-joining the board of Partners In Health (PIH), an organization he co-founded more than 30 years ago.
"I look forward to working once again with my longtime friends and colleagues at PIH on a range of issues in global health and education.  I will also continue my engagement with Brown University as a trustee of the Corporation and look forward to serving as a Senior Fellow at Brown's Watson Institute for International and Public Affairs."
Kristalina Georgieva, World Bank CEO, will assume the role of interim President effective February 1.
Lebanon crisis: More international assistance needed urgently
Lebanon's enduring economic crisis risks reversing decades of gains in people's wellbeing, the head of the UN World Health Organization (WHO) said on Friday.
Speaking from the capital, Beirut, at the end of a two-day visit to the beleaguered Mediterranean country, Tedros Adhanom Ghebreyesus described finding shortages of "basic and essential medicines".
Although the WHO has done what it can to fill gaps in healthcare there for the last 15 years, the WHO Director-General said that the situation had become "very dire" and that international support was needed immediately.
"It's not just COVID, almost all services are being affected," he said. "We visited two hospitals today… they told us that you know, they had, patients, cancer patients or other patients, but a shortage of medicines and those who cannot afford not having access to, they can't have medicine, so meaning other services are being disrupted, and this is life, life, life and death."
Lebanon's unprecedented political and economic crisis has been made worse by the COVID pandemic and last August's port explosion.
Fuel and power shortages
Tedros said that when he went to meet top Government officials, a power cut interrupted their encounter.
Similar fuel shortages have left hospitals functioning at 50 per cent capacity, the WHO Director-General said, adding that he had agreed to send a team of health experts to Lebanon to offer technical support as soon as possible.
The UN health agency has also provided "Band-Aid" assistance to the country's medical sector, Tedros added.
This includes the purchase of essential medicines for 450,000 patients with acute and chronic conditions last year and this year.
But Dr Iman Shankiti, WHO Representative in Lebanon, told journalists that the caseload is now increasing and that demand is growing for medications to treat cancer, dialysis and emergency patients.
"At one point in time we were able to support 2,000 cancer paediatric cases and we were able to support 17,000 persons with catastrophic medications, but this is not enough," she said. "I cannot say that we have filled the gap, we have closed the shortage. The needs are huge….It needs a whole-of-Government approach (to solving the shortages)".
Regional insecurity risk
While in Beirut, Tedros visited several health facilities, including the newly renovated Central Drug Warehouse that had been destroyed by the Beirut port blast.
Accompanying him, Dr Ahmed Al Mandhari, Regional Director for the Eastern Mediterranean, highlighted the threat to regional instability if Lebanon's health sector was not propped up.
The country was rapidly losing its longstanding status as a key provider of medical professionals, he warned, as its youngsters left the country to seek work elsewhere.
Lebanon's strong vaccination and immunisation system was also under threat, said Dr Al Mandhari, noting that it had "protected the children of Lebanon and all those living in Lebanon, which helped us in the region and beyond to control communicable diseases like for example polio, measles and other communicable diseases that affect adults and children. So, if there is a break or a weakness in this expanded programme of immunisation in the country it will definitely hit other countries in the region."
77 million children have spent 18 months out of class
The UN Children's Fund (UNICEF) says the world is facing an education crisis due to the COVID pandemic, that has left nearly 77 million children shut out of the classroom for the past 18 months.
This Thursday, the UN agency is closing down its social media channels for the next 18 hours to send one message to the world: #ReopenSchools for in-person learning as soon as possible.
The UN Educational, Scientific and Cultural Organization (UNESCO) is joining UNICEF, together with the World Bank, the European External Action Service (EEAS), the European Commission Humanitarian Aid operation, the LEGO Foundation and the WEF Global Shapers community of world youth.
Right to education
For UNICEF, the right to go to school is central to every child's development, safety and well-being. Yet in too many countries, classrooms remain closed while social gatherings continue to take place in restaurants, salons and gyms.
The agency believes "this generation of children and youth, cannot afford any more disruptions to their education."
New numbers from UNESCO, released this Thursday, show that schools are now fully open in 117 countries, with 539 million students back in class, ranging from pre-primary to secondary levels.
This represents 35 per cent of the total student population across the world, compared to 16% who returned to school in September 2020, when schools were only open, or partially-open, in 94 countries.
Around 117 million students, representing 7.5 per cent of the total, are still affected by complete school closures in 18 countries. The number of countries with partly open schools, has declined from 52 to 41 over the same period.
In all countries that had prolonged full school closures, education was provided through a combination of online classes, printed modules, as well as tuition through TV and radio networks.
Schools can reopen safely
UNESCO and its Global Education Coalition partners have been advocating for the safe reopening of schools, urging full closures to be used as a measure of last resort.
Since the onset of the pandemic, schools were completely closed for an average of 18 weeks (4.5 months) worldwide. If partial closures are accounted for, the average duration of closures represents 34 weeks (8.5 months) worldwide, or nearly a full academic year.
For UNESCO, the past two academic years have resulted in learning losses and increased drop-out rates, impacting the most vulnerable students disproportionately.
Schools in most countries have adopted some forms of sanitation protocol such as wearing masks, using hand sanitizers, improving ventilation and social distancing, which were also key to re-opening schools last year.
Some countries have also introduced large scale testing as well as temporary classroom and school closures when the virus is detected.
Vaccination key
Rising vaccination rates among both general population and teaching staff, has also been a key factor in reopening schools.
The vaccination of teachers has been prioritized in around 80 countries, allowing for the inoculation of some 42 million teachers. In a handful of countries, the vaccination of students aged 12 and over, is an important factor in determining the full re-opening of schools.
Action to accelerate the recovery of learning losses remains an essential component of national COVID-19 education responses. For that, UNESCO says teachers and educators need adequate support and preparation.
Connectivity and bridging the digital divide also remain key priorities in building the resilience of education systems and providing hybrid learning opportunities.
For that reason, UNESCO, UNICEF and the World Bank have partnered in an initiative called Mission: Recovering Education 2021, that supports governments in bringing all learners back to school, run programmes to help them catch up on lost learning, and prepare teachers to address learning losses and incorporate new digital technology.
Paris climate deal could go up in smoke without action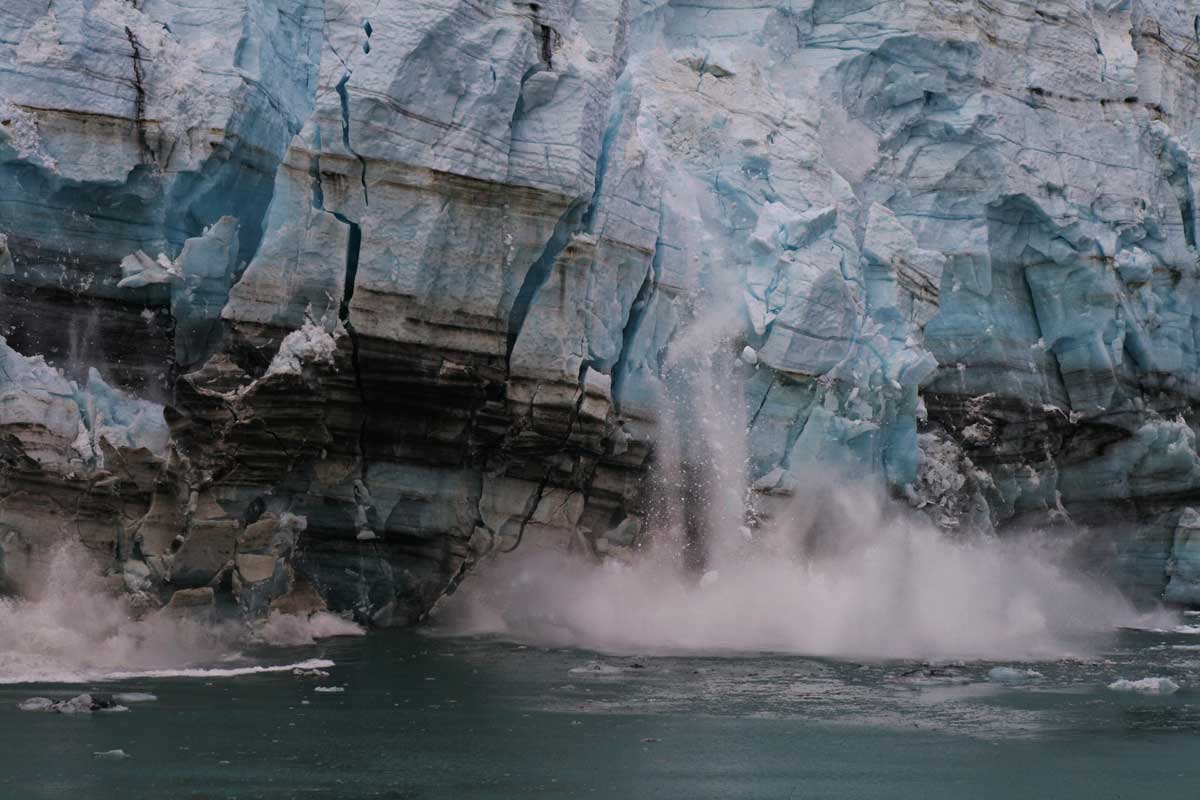 Unless wealthy nations commit to tackling emissions now, the world is on a "catastrophic pathway" to 2.7-degrees of heating by the end of the century, UN Secretary General António Guterres warned on Friday.
This is far beyond the one to 1.5 degree Celsius threshold, agreed by the international community as part of the 2015 Paris Agreement.
The UN chief's remarks came after the UN's climate agency (UNFCCC) published an update on national climate action plans (officially known as Nationally Determined Contributions or NDCs) submitted by the 191 countries which signed Agreement.
The report indicates that while there is a clear trend that greenhouse gas emissions are being reduced over time, nations must urgently redouble their climate efforts if they are to prevent disastrous global heating in the future.
Not enough
The document includes updates to the NDCs of 113 countries that represent around 49% of global emissions, including the nations of the European Union and the United States.
Those countries overall expect their greenhouse gas emissions to decrease by 12% in 2030 compared to 2010. "This is an important step," the report points out, but insufficient, as highlighted by Mr. Guterres at Friday's Forum of Major Economies on Energy and Climate, hosted by the President of the United States, Joe Biden
"We need a 45 per cent cut in emissions by 2030, to reach carbon neutrality by mid-century…It is clear that everyone must assume their responsibilities", he emphasized.
70 countries indicated their embrace of carbon neutrality goals by around the middle of the century. If this materializes, it could lead to even greater emissions reductions, of about 26% by 2030, compared to 2010, the report explains.
Code Red
However, with national plans staying the way they are right now for all 191 countries, average global emissions in 2030 compared to 2010, instead of decreasing, will increase by around 16%.
According to the latest IPCC findings, that would mean that unless climate action is taken immediately, it may lead to a temperature rise of about 2.7C, by the end of this century.
"The recent report of the Intergovernmental Panel on Climate Change (IPCC) was a code red for humanity. But it also made clear that it is not too late to meet the Paris Agreement 1.5-degree target. We have the tools to achieve this target. But we are rapidly running out of time", the UN chief highlighted.
The challenge
The Secretary General highlighted a particular challenge: energy still obtained from coal. "If all planned coal power plants become operational, we will not only be clearly above 1.5 degrees – we will be well above 2 degrees. The Paris targets would go up in smoke".
Mr. Guterres urged the creation of "coalitions of solidarity" between countries that still depend heavily on coal, and countries that have the financial and technical resources to support transitions to cleaner energy sources.
Without pledges and financial commitments from industrialised nations to make this happen, "there is a high risk of failure of COP26", Mr. Guterres continued, referring to the pivotal UN Climate summit in Glasgow in six weeks' time.
"G20 nations account for 80% of global emissions. Their leadership is needed more than ever. The decisions they take now will determine whether the promise made at Paris is kept or broken", he warned.
There's still time
Patricia Espinosa, Executive Secretary of UN Climate Change, clarified during a press conference that countries can submit or update their national plans "at any time", including in the run-up to COP26.
The agency highlighted some good news. The new or updated plans included in the report, show a marked improvement in the quality of information presented, for both mitigation and adaptation, and tend to be aligned with broader long-term, low-emission development goals, the achievement of carbon neutrality, national legislative/regulatory/planning processes, and other international frameworks such as Sustainable Development Goals (SDGs).
The UN chief was clear that by COP26, all nations should submit more ambitions plans that help to place the world on a 1.5-degree pathway.
"We also need developed nations to finally deliver on the US100 billion commitment promised over a decade ago in support to developing countries. The Climate Finance report published today by the Organisation for Economic Co-operation and Development (OECD) shows that this goal has not been reached either".
A sizeable number of national climate plans from developing countries, which define targets and actions to reduce emissions, contain conditional commitments which can only be implemented with access to enhanced financial resources and other support.
Stop ignoring science
For Mr. Guterres, the fight against climate change will only succeed if everyone comes together to promote more ambition, more cooperation and more credibility.
"No more ignoring science. No more ignoring the demands of people everywhere. It is time for leaders to stand and deliver, or people in all countries will pay a tragic price".