The CPEC and US-India Enviousness
Authors: Irfan Khan and Rafaqat Khalil*
The United States and India, the two strategic allies pose with impunity, a strong opposition to CPEC. Both countries have been launching a media campaign diplomatically and strategically against CPEC for the last few years. In May 2015, Prime Minister Modi readily visited China to persuade the Chinese government to abandon this project by maintain that the CPEC route was passing through the disputed territory of Gilgit-Baltistan. During the G-20 summit at Hangzhou in China in September 2016, PM Modi had expressed India's concerns over the CPEC in his bilateral meeting with Chinese President, holding that the two countries needed to be "sensitive" to each other's strategic interests. In October 2017, the Trump administration told the Senate Armed Services Committee that CPEC was passing through a disputed territory. Similarly, a senior Trump administration official has recently also remarked that the Belt and Road Initiative (BRI) "is a made in China, made for China" initiative. US consideration of India as a strategic ally is its diplomatic blunder, as India have a proactive, functional and workable relationships with Russia.
China Pakistan Economic Corridor(CPEC), currently in progress is a mega strategic and economic based project. It is aimed to bilateral exchange of trade, technology and energy between two forever strategic partners China and Pakistan. Even though, democratic power transition from Pakistan Muslim League-N(PMLN) to Pakistan Tehreek Insaf(PTI) on July 2018, CPEC was remain unaffected and the later considered it the extreme need of time. As, Prime Minister Imran Khan, in various conferences and interviews argued to emulate China in various institutions.
However, some detractor, impediment elements has bellyache with the project. November 2018 attack on Chinese Consulate Karachi was just an attempt to put a rift in the two partners friendship. But Pakistan security forces made it failed and the diplomatic wisdom of the both countries understand circumstances very well.
In December 2108, Indian newspapers and American newspaper New York Time made a hype that, a military dimension is also installed within the canvas of CPEC. However, both Pakistan foreign ministry and China president had issued outright statements that there are no such ties. Pakistan's Foreign Office spokesman, during his last week's press briefing, made it just clear that the China Pakistan Economic Corridor (CPEC) had no military dimensions. "The CPEC is a bilateral economic project, which is not against any country". He was commenting on a report published in a leading US newspaper alleging that the CPEC was not about economy and trade but had military dimensions as well. No doubt, there are strong military ties between China and Pakistan. The CPEC, however, has nothing to do with these ties. Both friends forever have been enjoying close diplomatic, strategic and military relations for decades, independent of, and prior to, the CPEC project. China and Pakistan, being two sovereign states, have the right to foster strong economic and military relations in accordance with their national interests.
Some disgruntled experts claimed that, the CPEC is not tantamount economically to both China and Pakistan and the later will suffer debts burdens. As Last week, Chinese embassy in Pakistan also refuted another media report which claimed that Pakistan would pay $40 billion to china in 20 years in shape of repayments of debt and dividends on Chinese investment under flagship CPEC. The embassy issued a statement that the Chinese government provided concessional loans of $5.874 billion for Pakistan's transportation infrastructure projects, with a composite interest rate of around 2 per cent in a repayment period of 20-25 years. The embassy also clarified that all the CPEC energy projects are investments in nature and the companies are responsible for their own profits and losses and repayments of loan. But it is not more than just propaganda. The project equally will bring economic prosperity and it is a grassroot for the functional and workable relationships to both countries.
Pakistan and China always have been understanding and dealing US-India jealousy, security challenges and troubled environment in Afghanistan through their vast diplomatic wisdoms. The CPEC is promoting both nation and a day is about to come when Pakistan and China both will lead third world countries.
*Rafaqat Khalil, M.Phil Scholar at Quaid-i-Azam University Islamabad, Pakistan.
How India utilised the AFSPA to suppress freedom movements?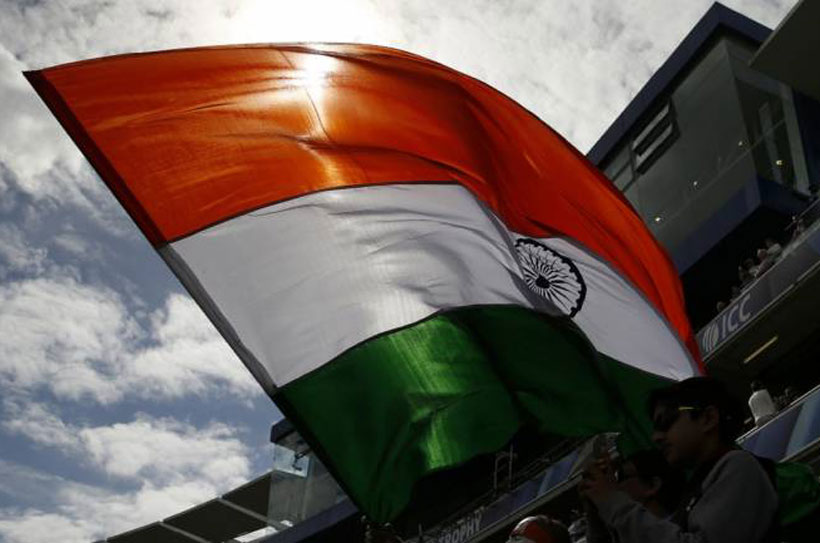 The freedom movements in the volatile north-eastern state of India predate the Partition. The Englishman realised importance of the North East as it could provide a corridor to the Japanese in World War II. India applied the Armed forces Special Powers Act first to the north eastern states of Assam and Manipur, a cauldron of unrest. The act was amended in 1972 to extend to all the seven states in the north eastern region of India. The states affected by the draconian law included Assam. Manipur, Tripura, Meghalaya, Arunachal Pradesh, Mizoram and Nagaland, also known as the seven sisters. The forces brutally applied the AFSPA to the states. It ignored outcry by people against has mounting incidents of arbitrary detention, torture, rape and looting. Indian government continued to extend the initial period for imposition of the law ad infinitum sometimes with ex post facto notifications. Its pleas were without AFSPA all the north eastern states will secede from India.
Gunpoint diplomacy
A large part of the original region that constitutes the seven states of the republic of India had strong political, economic and socio-cultural links with South East Asia. The great Hindu and Muslim empires that reigned over the Indian subcontinent never extended east of the Brahmaputra River. The British colonists were the first to repress freedom movements. . In the early nineteenth century they moved in to check Burmese expansion into today's Manipur and Assam. The British, with the help of the then Manipur king, Gambhir Singh, crushed the Burmese imperialist dream and the treaty of Yandabo was signed in 1828. Under this treaty Assam became a part of British India and the British continued to influence the political affairs of the region.
The resentment against the Englishman led to the bloody Anglo-Manipuri Conflict of 1891. The British were subdued by the fighting spirit of the local people. So, they preferred not to administer directly but only through the King.
During the Second World War, the Japanese tried to enter the Indian sub continent through this narrow corridor. But back home when Hiroshima and Nagasaki were A-bombed they retreated from the Imphal and Kohima fronts.
A buffer zone
Before leaving India, the British pondered over many proposals for post-Partition of India. The local people were however never consulted. Finally the British divided the region such that some parts went to Pakistan but the lion's share to India.
Over the years local democratic movements erupted as the people aspired to a new social and political order. One important example is a strong popular democratic movement against feudalism and colonialism in Manipur, led by Hijam Irabot Singh.
The treacherous annexation of Manipur
The post-Partition India reconstituted the kingdom of Manipur as a constitutional monarchy by passing the Manipur Constitution Act 1947. Elections were held under the new constitution. A legislative assembly was formed. In 1949 V.P Menon, a seminar representative of Government of India, invited the king to a meeting on the pretext of discussing the deteriorating law and order situation in the state in Shillong. Upon his arrival, the king was forced to sign under duress. The agreement was never ratified in the Manipur legislative Assembly. Rather, the Assembly was dissolved and Manipur was kept under the charge of a Chief Commissioner. There were strong protests but using violent and brutal repression the Government of India suppressed the democratic movement in Manipur and has continued applying the same methods ever since.
Colonisation of Nagaland
The inhabitants of the Naga Hills, sprawling across Indo-Burmese border, formed Naga National Council (NNC) aspiring for a common homeland and self governance. During 1929, the NNC petitioned the Simon Commission for independence. The Commission was examining the feasibility of future of self governance of India.
The Naga leaders forcefully articulated the demand of self governance once the British pulled out of India. Gandhi publicly announced that Nagas had every right to be independent. Under the Hydari Agreement signed between NNC and British administration, Nagaland was granted protected status for ten years, after which the Nagas would decide whether they should stay in the Indian union or not. However, shortly after the British withdrew, the new Indian rulers colonized Nagaland and claimed it to be Indian Territory.
The Naga National Council proclaimed Nagaland's independence in retaliation, and the Indian authorities arrested the Naga leaders. The AFSPA was used to violently suppress the democratic aspirations of the people of North East. In 1975, some Naga leaders held talks with the Government of India which resulted in the Shillong Agreement. Democratic forces of Nagaland smelt a rat in this deceptive agreement and rallied the people for national liberation of Nagas. One of the organizations which articulated the democratic demand of Naga people is National Socialist Council of Nagaland (NSCN).
Mizoram
Mizo National front was a phenomenal product of a famine. In the Lushai Hills of Assam in the early sixties a famine broke out. A relief team requested for help from the Government of India. But there was little help. The relief team organised themselves into the Mizo National front (MNF) to liberate themselves from the neo-colonial occupation of India. Against the democratic aspirations of the people Indian army moved in. The rebellion was so strong, that the Indian air force had to bomb the villagers. The armed forces compelled people to leave their homes. This devastated the structure of Mizo society. In 1986, the Mizo Accord was signed between MNF and Government of India. This accord was as deceptive as the Shillong Accord made with the Nagas earlier. To promote dominance by high caste Hindus, India clubbed poor non-feudal ethnic groups with Adivasis, cheating them in the name of scheduled tribes and in the process forcing them to be marginalized and stigmatized by the upper caste ruling elites of India.
Gradually it became the neocolonial hinterland for exploitation by the Indian state, where local industries were made worthless and now the people are entirely dependent on goods and businesses owned predominantly by those from the Indo-Gangetic plains. The new Indian unscrupulous businesses pull the economic strings of this region.
Tripura
In Tripura the indigenous population has been reduced to a mere 25% of the total population of the state because of large scale immigration from the North east and Bangladesh.
A series of repressive laws were passed by the Government of India in order to deal with this rising National liberation aspiration of the people of North east. In 1953 the Assam maintenance of Public Order (Autonomous District) Regulation Act was passed. It was applicable to the then Naga Hills and Tuensang districts. It empowered the Governor to impose collective fines, prohibit public meetings, and detain anybody without a warrant. Indian atrocities from 1980 onwards include: the massacres of civilians at Heirangoi thong (Manipur) in 1984, at RIMS Manipur in 1995, at Malom (Manipur) in 2000; the horror of army torture and violence on civilians during operation Blue bird (Manipur) in 1987 and operation Rhino (Assam) in 1991. Indiscriminate firing on civilians by armed forces personnel when their own vehicle burst in the town of Kohina (Nagaland) in March 1995, the shelling and destruction of the town of Makokchung (Nagaland) in 1994, the enforced disappearances of Loken and Lokendro (Manipur) in 1996, and the rape of Miss N Sanjita (who subsequently committed suicide) (Manipur) in 2003.
Concluding remark
After the Partition, India emerged as the new-colonial power. The North East still yeans for freedom.
The myth of "shared values"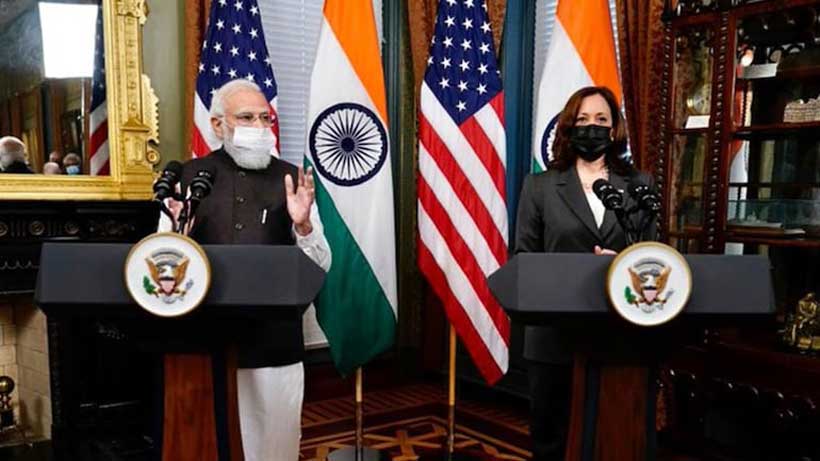 The Indian prime minister's visit to the USA underlines a paradigm shift in the United States' policy: a shift from Europe to Asia. The shift is dictated by India's constant pressure on the US to do its part of the quid pro quo for India's joining the Quad, a conglomerate to corner China. Like the USA, India also is embarrassed at the fall of Kabul. India wants that the Taliban would shut their eyes to the reign of terror in the occupied Kashmir. In its disappointment, the USA, like a rueful baby, is doing everything on India's bidding to further isolate Pakistan.
Still the portents are that not everything is hunky-dory with Indo-US relations. The US wants India to cancel its deal to purchase the S-400 air defence system from Russia. The US has given India a muffled message that unless the deal is cancelled India may face sanctions. India is hopeful of getting a waiver.After all, India became a member of the nuclear club without signing the Non-Proliferation Treaty. India has been a recipient of the US favours in the past also.  In July 2003 India turned down the US request to provide 17,000 troops to shore up America's war in Iraq. Then, India under prime minister Manmohan Singh also refused to support any US attempts to isolate or topple the Iran government. Manmohan wished Russian diplomacy on Iran's nuclear programme would succeed.The US companies have invested $ 200 billion in China. Yet, she is perceived as the number one competitor to the US. The reason is that China may surpass the US in terms of Gross Domestic Product growth in the near future.
US ennui
To Modi's chagrin, the US president Joe Biden and vice-president Kamala Harris underscored the importance of democratic values in their meetings. Biden quoted Mahatma Gandhi's message of tolerance to allude to prevailing intolerance of BJP's government, an avatar of the Rashtriya Swayamsevak Sangh. Harris stressed the need for democratic countries to "defend democratic principles and institutions. Her remarks amounted to a diplomatic nudge to the Indian leadership amid concerns about "democratic backsliding" in India (Freedom house and the Economist downgraded India).
Before Biden and Modi joined their delegations for bilateral talks, the US President had made opening remarks: "Our partnership is more than just what we do. It's about who we are…. It's rooted in our shared responsibility to uphold democratic values, our joint commitment to diversity, and it's about family ties, including four million Indian Americans who make the United States stronger every single day."
Harris said at a joint media appearance with Modi before their first in-person meeting at the White House: "As democracies around the world are under threat, it is imperative that we defend democratic principles and institutions within our respective countries and around the world, and that we maintain what we must do to strengthen democracies at home.
She had earlier openly differed on Twitter with Jaishanker when he refused to attend a meeting with the House foreign affairs committee because the US legislators had rejected his request to exclude Indian-American Congresswoman Pramila Jayapal, who had been critical of the Modi government's Kashmir policy.
"It's wrong for any foreign government to tell Congress what members are allowed in meetings on Capitol Hill," Harris had tweeted in December 2019.
Shared values
As for "tolerance", the US invasions of Iraq, Syria, Libya and Afghanistan leave no doubt about how much the US believes in what it professes.
India's democratic "tolerance"
Since British raj days, India's north east had been a simmering cauldron of freedom movements. British colonists held sway over the North East at gun point. In footsteps of the British colonists India suppressed freedom movements in the volatile North East through a slew of draconian laws. The most atrocious law applied to the region was the Armed Forces Special Powers Act 1958. It was later extended to the disputed Jammu and Kashmir state also.
The AFSPA violates the fundamental constitutional rights of right to life, liberty, freedom of speech and expression, peaceful assembly, free movement, practice of any profession, and protection against arbitrary arrest and freedom of religion, as enshrined in Articles 21, 14, 19, 22 and 25 of the Indian Constitution. AFSPA has been used in these regions to inflict thousands of deaths, custodial deaths and rape, torture, encirclement of the civilian population, combing operations, looting of private citizen's property etc. Thousands of youth have simply disappeared.
Onus of proof on the accused
The AFSPA holds an accused guilty until proven innocent. This law violates legal maxim Ei incumbit probatio qui dicit, non qui negat ("innocent until proven guilty").
A quasi-emergency
A governor of an Indian state could through a notification declare a state to be "disturbed" without consulting the state legislature. The law gives armed forces immunity from any accountability. The law is not "in aid of civil authority" but "in place of civil authority".
Powers of officers
Section 4 gives the following special powers to any commissioned officer, warrant officer or non commissioned officer of the armed forces in a disturbed area: (a) If in his opinion, it is necessary for maintenance for public order to fire even to the extent of causing death or otherwise use force against a person who is acting in contravention of an order prohibiting the assembly of five or more persons or the carrying of weapons or of things capable of being used as weapon. (b) If in his opinion, it is necessary to destroy any arms dump or fortified position, any shelter from which armed attacks are made or are likely to be made, and any structure used as training camp for armed volunteers or as a hideout for armed volunteers or as a hideout for armed gangs or absconders. (c) Arrest without warrant any person who has committed a cognizable offence and to use whatever force is necessary to affect the arrest. (d) To enter and search without warrant any premises to make an arrest or to recover any person wrongfully confined or to recover any arms, ammunition, explosive substance or suspected stolen property.
Section 2 (c) of the Act also clearly shows the close affinity between AFSPA and those laws governing the military such as the Army Act (1950). It reads, 'All other words and expressions used herein but not defined in the Air Force Act 1950, or the Army Act 1950, shall have the meaning respectively assigned to them in those Acts'.
A war against own people
The act applies toacts that are 'likely to be made' or 'about to be committed'. This presumption is characteristic of war zones. In a war situation, any officer whether he is a commissioned, junior commissioned or non-commissioned officer-leading his men in the field is the judge as well as part of the body that executes his judgments.
The AFSPA grants armed forces personnel the power to shoot to arrest, search, seize and even shoot to kill. Thus it violates the Right to Life enshrined in Article 21 of the Constitution of India which guarantees the right to life to all people. The AFSPA also violates the International Covenant on Civil and Political Rights (ICCPR). India signed the ICCPR in 1978, taking on the responsibility of securing the rights guaranteed by the Covenant to all its citizens. In particular, the Act is in contravention of Article 6 of the ICCPR guaranteeing the right to life.
Concluding remark
India is often called "the world's largest democracy" by the West. Western notion of democracy (Westminster model) is that it is government of the people (masses, not classes), for the people and by the people. In truth, Indian democracy is in name only, not in substance. The "shared values" are a ruse.
Comparing textbooks: Even Afghanistan scores better than Pakistan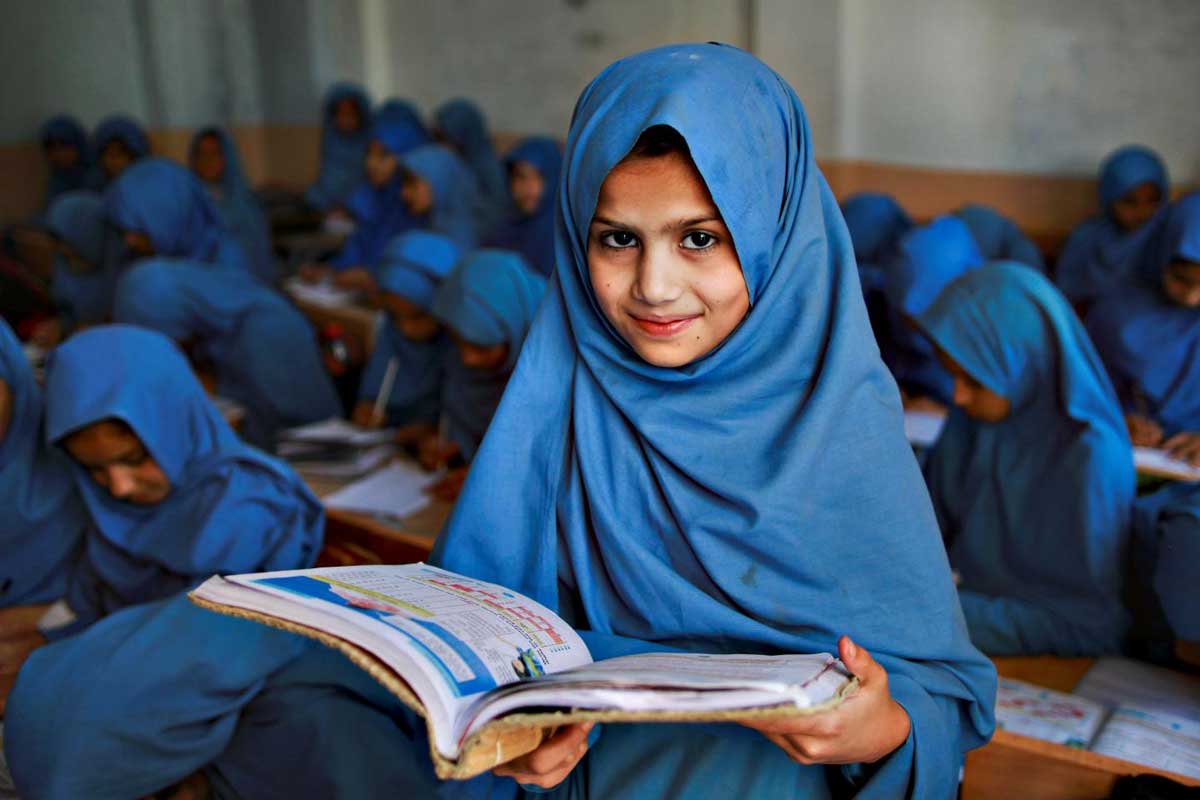 Societal struggles and reform often take unexpected turns in vast swaths of land stretching from the Middle East into Central Asia.
Take education for example.
The Taliban have yet to fulfil their promise to allow girls to return to school but primary and secondary Afghan textbooks appear to be a relative bright spot amid all the doom and gloom about the group's rule.
It's a bright spot that highlights the deep societal impact of decades of ultra-conservative Saudi influence in Pakistan at a time that an Israel-based NGO is reporting significant progress in the way the kingdom's textbooks describe non-Muslims and discuss violence in the name of Islam.
Pervez Hoodbhoy, a nuclear scientist and Pakistani human rights activist, concluded from a recent survey of Urdu-language Afghan textbooks that they were light years ahead of what Pakistani schools offer.
Mr. Hoodbhoy argued that the Taliban were unlikely to change the textbooks in use anytime soon. Afghanistan's brain drain includes many teachers, writers and editors and the Taliban don't have the wherewithal to produce a new generation of textbooks. The group, moreover, is unlikely to have fundamental problems with the books that sugar-coat its brutal rule before the 2001 US invasion.
The science books for classes 1-12 that cover mathematics, physics, chemistry, biology, and computer science surveyed by Mr. Hoodbhoy were in his words "clear and pleasing with systematically organised graphs and coloured illustrations."
He noted that "Pakistani textbooks are very different. For years my colleagues and I have begged our education authorities to drastically revise locally published textbooks. All are faulty in content, poor in pedagogy and badly presented."
Already back in 2015, Mr. Hoodbhoy called for revised textbooks in Pakistan.
"Please keep our students away from the rotten science textbooks published by the Sindh Textbook Board (STB), an entity operating under the Sindh Ministry of Education. Else yet another generation will end up woefully ignorant of the subjects they study — physics, mathematics, chemistry, and biology. Tragically they will see these magnificent human achievements as pointless, boring, and dry as dust," he wrote in an op-ed titled 'Burn these books, please!'
Abdul Hameed Nayyar, a physicist and education consultant, analysing the Pakistan government's troubled effort to introduce a single national curriculum came to a similar conclusion. "Textbooks provided by the state are of abysmal quality, both in content as well as in presentation. Pakistani textbook boards have repeatedly proved unable to provide good-quality learning material," Mr. Nayyar said.
Messrs. Hoodbhoy and Nayyar's assertions are backed up by a decade of independent Annual Status of Education Report surveys that lament quality of learning in public, private, urban and rural secular and religious schools.
In contrast to Pakistani books, Afghan textbooks teach different schools of Muslim religious law separately. They also keep religion out of secular subjects. "The religious textbooks are comprehensive… Special books for use in madrassahs cover usual topics in math, science, English, and world history. But they are simpler and less detailed than those for ordinary schools," Mr. Hoodbhoy said.
In Pakistani textbooks, particularly those developed as part of the government's flagging effort to create a single national curriculum, Mr. Hoodbhoy argued that "religious topics permeate books teaching Urdu, English and general knowledge. Quite senselessly, madrassahs and ordinary schools are yoked together. While all students should know how the modern world works, 99 per cent of madrassah students will never use math or science professionally. So why use the same books and force students to take the same exams? This means the….government is shooting for a lowest common denominator, lower than even the existing one."
In a similar vein, Mr. Nayyar charged that the policymakers behind the single curriculum "believe — contrary to all available evidence — that a greater dose of religious education will produce more honest and useful citizens of Pakistan."
Pakistani Prime Minister Imran Khan affirmed Messrs Hoodbhoy and Nayyar's criticism when he earlier this year announced education reforms that would Islamicize syllabi across the board from primary schools to universities. Critics charged that religion would account for up to 30 per cent of the syllabus. Referring to the religious content in the first four years of primary school, Mr. Nayyar noted that "when compared against Islamiat taught in madrassahs at this level, it turns out that public and private schools will be teaching more religion than even the madrassahs."
Defending the Islamization, Muhammad Bashir Khan, a member of parliament for Mr. Khan's ruling party, insisted that "Pakistan is an ideological Islamic state and we need religious education. I feel that even now our syllabus is not completely Islamized, and we need to do more Islamization of the syllabus, teaching more religious content for the moral and ideological training of our citizens."
Prime Minister Khan this week reinforced his vision by promising religious scholars to involve them alongside educational institutions in the creation of a character-building of society. Mr. Khan coupled that with a pledge to ensure that no laws would be adopted as long as he was in office, including ones intend to counter domestic violence and forced conversions to Islam, that are "in direct conflict with the teachings of Islam."
Mr. Khan's Pakistan is in good company. Turkey, increasingly a Pakistani ally, was once a model of secularism with an education system that taught evolution, cultural openness, and tolerance towards minorities that included Kurdish as a minority language.
Turkish curricula, however, have increasingly replaced those concepts with notions of jihad, martyrdom in battle and a neo-Ottoman and pan-Turkist ethnoreligious worldview, according to an analysis of 28 textbooks.
In South and Central Asia, the irony is that it is Pakistani rather than Afghan textbooks that appear more likely to promote the notion of an Islamic state if only because of the poor quality of textbooks for secular subjects and the problems with religious instruction in the world's second-most populous Muslim-majority state. This is not to say that a deeper dive into Afghan texts would not produce multiple problematic concepts that promote Muslim supremacism.
The conclusion from this is that the international community would likely do well to pay as much attention to Pakistan and its education system as it does to Afghanistan given that the two countries are intertwined at multiple levels.
Another irony is that Saudi Arabia's most recent textbooks could point Pakistan in the right direction. Current Pakistani textbooks are products of a world in which Saudi ultra-conservatism empowered by Saudi funding made deep inroads into an already deeply conservative Pakistani society.
That is, however, changing. Saudi schoolbooks are no longer what they were several years ago.
In a just-published study, IMPACT-se, a Ramat Gan-based research group that has been analysing Saudi textbooks since 2003, reported that as a result of reforms "twenty-eight lessons featuring demonization of the other and religious intolerance were (recently)removed or heavily modified" in Saudi textbooks. "An entire textbook unit on jihad was scrapped. While problematic material remains in Saudi textbooks, these represent profound changes in these categories."
That is the kind of overhaul that is long overdue in Pakistan and no doubt would also be beneficial in Afghanistan.
If textbooks are indicators, Afghanistan may prove to be only one of South and Central Asia's problem states. Long perceived as problematic, Pakistan could be the other.