Rolex Oyster: The incarnation of the ideal watch
The Oyster is the embodiment of Rolex's world renowned prestige and know-how, a true watchmaking archetype. Today the collection consists of some 15 ranges: Classic watches like the Datejust, the Day-Date and the Sky-Dweller, as well as Professional watches, such as the Explorer, the Submariner and the GMT-Master II, designed for specific activities.
Beyond its legendary technical performance, the Oyster's aesthetic codes set it apart as a benchmark of universal and timeless style, a lifestyle icon. An Oyster watch constitutes a perfect alchemy of form and function and is recognizable at first glance.
The Oyster collection was built on the success of the original Oyster model, patented by Rolex and launched in 1926. As the first waterproof wristwatch in the world, it played a pioneering role in the development of the modern wristwatch. Over the years the Oyster became the proud bearer of many other innovations – such as self-winding by means of the Perpetual rotor – that defined the identity of the different models, forged Rolex's reputation for excellence and often went on to set watchmaking standards.
The identity   of the   Oyster   collection   is   based on four fundamental  characteristics:
Waterproofness
First and foremost, the Oyster is distinguished by the hermetic case invented by Rolex in 1926, from which its name is derived. It was the first waterproof wristwatch in the world thanks to an ingenious patented system combining a screw-down bezel, case back and winding crown. The Oyster thus provided a definitive solution to one of the inherent weaknesses of the wristwatch, which was more exposed to external hazards than the pocket watch.
Today, the Oyster case, entirely manufactured by Rolex, is waterproof to a minimum depth of 100 metres (330 feet) – 300 metres (1,000 feet) for the Submariner, and up to 3,900 metres (12,800 feet) for the Rolex Deepsea. Its middle case is crafted from a block of particularly corrosion- resistant 904L steel, 18 ct gold or 950 platinum. The case back with its characteristic fluting is hermetically screwed down with a special tool that allows only Rolex watchmakers to access the movement. The winding crown is fitted with a waterproofness system, either the Twinlock (double waterproofness system) or the Triplock (triple waterproofness system, notably on divers' models). It screws down securely against the middle case, ensuring watertight security akin to a submarine's hatch. The waterproof Oyster case provides the high-precision movement with optimal protection from water, dust, pressure and shocks.
Chronometric  precision
The Oyster is also characterized by its great precision. Each Oyster is certified as a Superlative Chronometer. This exclusive designation attests that it has successfully undergone a series of tests conducted by Rolex in its own laboratories and according to its own criteria, which exceed watchmaking norms and standards. These tests are carried out on the fully assembled watch, in order to guarantee its superlative performance on the wrist.
The precision of every movement – officially certified as a chronometer by COSC (Swiss Official Chronometer Testing Institute) – is, therefore, tested a second time by Rolex after being cased, to ensure that it meets criteria for precision that are far more exacting than those for an official chronometer. The tolerance for the average rate of a Rolex Superlative Chronometer after casing is of the order of −2/+2 seconds per day. Its precision is tested by Rolex using an exclusive methodology that simulates the conditions in which a watch is actually worn and is much more representative of real-life experience. This certification testing is carried out using state-of-the-art equipment specially developed by Rolex. The Superlative Chronometer status is symbolized by the green seal that comes with every Rolex watch and is coupled with an international five-year guarantee.
Self-winding
In 1931, Rolex invented a self-winding mechanism with a free rotor, called the Perpetual rotor, based on a patented principle that would later be adopted by the whole watchmaking industry. The Oyster became the Oyster Perpetual, and this designation appears today on the dials of all models in the collection – with the exception of certain decorated and gem-set dials – to indicate that they are waterproof and feature a self-winding movement. The Perpetual rotor consists of a half-moon shaped oscillating weight rotating freely on its axis in both directions under the impetus of the wearer's wrist movements. The rotor transmits energy to the mainspring, the motor of the watch.
Apart from increased comfort for the wearer, who is freed from winding the watch every day, the Perpetual rotor helps to reinforce the waterproofness of the Oyster by eliminating the need to regularly unscrew the crown, an operation which exposes the movement to dust and humidity. By continuously winding the mainspring, the rotor maintains a stable high-level supply of energy to the movement, ensuring greater regularity and enhancing the precision of the watch. Self-winding via the Rolex Perpetual rotor provides excellent winding power in both rotation directions of the weight.
Reliability
All watches in the Oyster collection are in a class of their own when it comes to the rigorous design that allows them to faithfully fulfil their functions over time and under any circumstances. This reliability is the fruit of the technical choices made by Rolex as well as the draconian reliability controls and tests imposed on the watch components to satisfy the brand's stringent standards.
For its watch cases and bracelets, Rolex uses only highly resistant noble materials: 18 ct gold cast and machined in its own foundry, 950 platinum, or particularly corrosion-resistant 904L steel. And for certain bezels or bezel inserts, non-fading, virtually scratchproof, corrosion-resistant ceramic. The Oyster case is a paragon of robustness and waterproofness. It provides the movement with optimal protection against external hazards. The reliability of Oyster watches also  includes the metal bracelets and clasps, designed and manufactured by Rolex to maximize wearing comfort and security.
The Perpetual movement – whose architecture is common to all models – is designed to ensure excellent long-term resistance to shocks, effects of gravity, magnetic interference and temperature variations that would affect accuracy. It also allows ease of maintenance for many years, anywhere in the world.
The Many Variations Of The Oyster
The Oyster is the incarnation of the ideal watch as conceived by the visionary genius Hans Wilsdorf, founder of Rolex: a precise, reliable and functional watch of timeless elegance, which can be worn in any circumstance. After it acquired its definitive form in the early 1940s, this archetypal wristwatch gradually evolved into a coherent collection of models integrating new functions and innovative technologies. It was nonetheless developed with continuity, strictly abiding by fundamental principles that embody its perfection. This explains why all the models in the Oyster collection share a very strong visual identity that makes them immediately recognizable. And also why their family relationship with the original model remains evident.
The model with the most direct line of descent is the Oyster Perpetual – still in the catalogue today– a particularly precise and reliable watch with three hands, characterized by its waterproof Oyster case  and  self-winding  Perpetual  movement.  The  Oyster  collection  has  developed  from  the Oyster Perpetual around two axes. Firstly, elegant and prestigious watches, with a calendar, like the Oyster Perpetual Datejust and the Oyster Perpetual Day-Date, launched in 1945 and 1956 respectively; and the Oyster Perpetual Sky-Dweller launched in 2012. Secondly, Professional watches, veritable tool-watches that take full advantage of their waterproofness, robustness and precision to offer dedicated functions for specific activities. This second category was inaugurated in 1953 with the simultaneous launch of the Oyster Perpetual Explorer, an extremely robust and legible model intended for explorers and mountaineers, and the Oyster Perpetual Submariner, the first watch waterproof to a depth of 100 metres (330 feet) and equipped with a rotatable graduated bezel, specially developed for deep-sea diving.
Over the decades, these two categories have expanded, adding numerous models, each with its own strong personality. The Oyster Perpetual Datejust has appeared in versions for ladies, allying aesthetic refinement and technical performance in smaller sizes, such as the Lady-Datejust and the graceful, divinely gem-set Pearlmaster models.
In the Professional watch category, new models have been developed to meet the particular demands and needs of aeroplane pilots (GMT-Master II), physicists (Milgauss), racing drivers (Cosmograph Daytona) and sailors (Yacht-Master and Yacht-Master II).
Today,  the main  representatives  of the  Oyster  collection are:
Oyster  Perpetual  Datejust
The Oyster Perpetual Datejust perfectly embodies the classic watch with timeless elegance. Launched in 1945, it was the first self-winding waterproof chronometer wristwatch to display the date in a window at 3 o'clock on the dial – hence its name. The ultimate modern watch, it consolidated all the major innovations that Rolex had contributed to the wristwatch until then – chronometric precision (first chronometer certificates granted to a wristwatch as of 1910), waterproofness (creation of the Oyster case in 1926), self-winding mechanism (Perpetual rotor patented from 1931) and the date in a window. A new, particularly elegant metallic bracelet with five-piece links – the Jubilee bracelet – was created specially for it. In 1953, the famous Cyclops lens was added on the crystal, magnifying the date for easy reading. Another innovation emerged in 1956: the date change at midnight became instantaneous. Today, the Datejust is available for men and women (Lady-Datejust), in sizes ranging from 28 to 41 mm and in different materials – 904L steel, Rolesor versions (steel and 18 ct gold), 18 ct gold, and 950 platinum – with a great variety of dials, bezels, bracelets and gem-set versions offering vast possibilities for personalization.
Oyster  Perpetual  Day-Date
The Day-Date is the most prestigious and exclusive watch in the Oyster Perpetual collection. At its launch in 1956, the Day-Date marked a world first: the first calendar wristwatch to indicate, in addition to the date, the day of the week spelt out in full in a window on the dial – a technical feat at the time.
With its standing as a watch of great prestige, available only in precious metals – 18 ct gold or 950 platinum – it quickly became the watch of influential people. The indication of the day of the week is available in a choice of 26 languages. The date display is magnified by a Cyclops lens on the crystal. The simultaneous day and date change takes place instantaneously within a few milliseconds at midnight.
The Day-Date is available in gem-set models and in two sizes – 36 and 40 mm. The President bracelet perfectly complements the model's aesthetics. This bracelet with three semi-circular solid links in precious metal is equipped with a concealed Crownclasp and offers the wearer unique comfort and elegance befitting the Day-Date's singular status.
Oyster  Perpetual  Sky-Dweller
A classic and elegant watch for world travellers, the Oyster Perpetual Sky-Dweller is a compelling timepiece of revolutionary design that blends to perfection technological sophistication and ease of use. A technological masterpiece protected by 11 patents, the Sky-Dweller provides, in an unprecedented and highly original way, the information global travellers need to easily keep track of time: a dual time zone, with local time read via centre hands and a reference time display in 24-hour format read via a rotating off-centre disc visible on the dial; a particularly innovative annual calendar named Saros – after the astronomical phenomenon of the same name – that requires only one date adjustment a year, when the month changes from February to March; and a month display by means of 12 apertures around the circumference of the dial. To set its functions quickly and easily, it is also equipped with a new patented interface: the rotatable Ring Command bezel.
Oyster  Perpetual  Explorer
Watch of daring exploits and mountaineering triumphs, the Oyster Perpetual Explorer embodies the Oyster Perpetual's spirit of robustness and resistance to extreme conditions. Born in 1953, a direct descendant of the first successful ascent of Everest by a British expedition equipped with Oyster Perpetual watches, it offers optimal legibility in any situation thanks to its contrasting black dial, its Chromalight (long-lasting luminescence) hands, hour markers and emblematic 3, 6 and 9 numerals. A timepiece for all achievers, the Explorer, with the timeless design of its 39 mm 904L steel case, pays homage to pioneers and exalts the spirit of adventure.
Oyster  Perpetual  Explorer  II
The Oyster Perpetual Explorer II perpetuates the spirit of adventure and the extreme robustness of the Explorer while incorporating new functions designed particularly for polar and subterranean  exploration. This model created in 1971 has a very legible dial and includes an additional hand indicating the time in 24-hour format on a fixed engraved bezel. The display enables the wearer to clearly distinguish daytime from night-time hours – an essential function for cavers who spend entire days without seeing daylight and for polar expeditions that have to contend with the midnight sun or continuous night. This additional display also allows the Explorer II to indicate two time zones. The conventional hour hand can be easily set to local time, "jumping" in hourly increments independently of the 24-hour hand. The Oyster Perpetual Explorer II, available with a white or black dial in a 42 mm 904L steel case, also features a date window magnified by a Cyclops lens on the crystal.
Oyster  Perpetual  Submariner
The waterproofness of the original Oyster Perpetual predestined it for underwater use. The first watch waterproof to a depth of 100 metres (330 feet), the Oyster Perpetual Submariner has been the quintessential divers' watch since its introduction in 1953. Rolex gave it a rotatable graduated bezel, allowing divers to monitor their immersion time, as well as a contrasting black dial with luminescent hands and hour markers. The Submariner's streamlined and functional design would soon become iconic. A legendary model among the Professional watches developed by Rolex, the Submariner gave a new dimension to underwater exploration and the conquest of the oceans before moving beyond marine depths to triumph on terra firma as the epitome of the watch of action. Today, waterproof to a depth of 300 metres (1,000 feet), this emblematic and powerfully seductive watch is offered in several versions: with or without date in a 40 mm case with a ceramic Cerachrom bezel insert.
Oyster  Perpetual  Sea-Dweller
In 1967, Rolex developed the Oyster Perpetual Sea-Dweller, waterproof to a depth of 610 metres (2,000 feet), fitted with a helium escape valve. This valve, patented by Rolex, allows the gases that infiltrate the watch during deep-sea saturation diving to escape without damaging the watch when they dilate during the decompression stages in hyperbaric chambers. The watch was chosen as part of the equipment for the divers of Comex, the pioneer and world leader in industrial deep-sea diving, based in Marseille, France. In 1978, the Sea-Dweller 4000 was guaranteed waterproof to a depth of 1,220 metres (4,000 feet).
In 2017, to mark the model's 50th anniversary, Rolex has introduced an updated version of this legendary divers' watch, featuring a larger, 43 mm case in 904L steel, and equipped with caliber 3235, a new-generation mechanical movement at the forefront of watchmaking technology.
Oyster  Perpetual  Rolex  Deepsea
Waterproof to an extreme depth of 3,900 metres (12,800 feet), the Oyster Perpetual Rolex Deepsea joined the family of the brand's prestigious divers' watches and illustrates the supremacy of Rolex in mastering waterproofness. Presented in 2008 in a 44 mm case, the Rolex Deepsea exceeds the most exacting demands of professional divers in terms of robustness, precision and reliability, while featuring the aesthetic codes and the fundamental characteristics of the Oyster Perpetual.
A new-generation divers' watch, the Rolex Deepsea benefits from exclusive technical innovations such as the Ringlock System. This new case architecture patented by Rolex – consisting of a central compression ring made of high-performance nitrogen-alloyed steel, a grade 5 titanium case back and a 5.5 mm-thick sapphire crystal – enables the watch to resist the colossal pressure exerted by water at a depth of 3,900 metres, equivalent to a weight of approximately three tonnes on the crystal. Manufactured in exceptionally corrosion-resistant 904L steel, the Rolex Deepsea is equipped with a unidirectional rotatable bezel with a ceramic Cerachrom insert and a Chromalight display with long- lasting luminescence.
Oyster  Perpetual  GMT-Master  II
Emblematic  traveller's  watch,  the  Oyster  Perpetual  GMT-Master  II  is  the  successor  to  the GMT-Master created in 1955 to meet the needs of airline pilots. It can show the time simultaneously in two time zones thanks to its 24-hour hand and rotatable 24-hour graduated bezel equipped with a ceramic Cerachrom insert. Robust and resistant in its 40 mm Oyster case, featuring an exceptionally legible Chromalight display (long-lasting luminescence), the GMT-Master II is a prized instrument for reading the time in the dimmed cockpit of a long-haul flight. It accompanies elegantly and with distinction all those who travel the world or whose activities span several time zones. In 2013, Rolex introduced single-piece Cerachrom bezel inserts in two colours on the GMT-Master II – a world first. Either blue and black, or red and blue, the two-colour Cerachrom bezels blend the technical performance of the Cerachrom bezel with the iconic aesthetics of the original GMT-Master.
Oyster  Perpetual  Air-King
The new Air-King epitomizes Rolex's privileged ties with the world of aviation during its golden age in the 1930s. It was a period when spectacular progress in aircraft performance constantly expanded humanity's capacity to conquer the skies, and led to the introduction of long-distance flights. One of the pioneers of this era, English aviator Charles Douglas Barnard, set a number of flight records. Of the Oyster, he said: "The peculiar qualities of this Rolex watch render it eminently suitable for flying purposes and I propose to use it on all my long-distance flights in the future".
In 1933, Oyster watches accompanied the Houston Expedition as it made the first-ever flight over Mount Everest at an altitude exceeding 10,000 metres (33,000 feet) in extreme weather conditions. In 1934, Owen Cathcart-Jones and Ken Waller made a return voyage from London to Melbourne (Australia) in record time with a twin-engine De Havilland Comet, using a Rolex Oyster as their on- board chronometer. Today's new Air-King pays tribute to the pioneers of flight and the Oyster's role in the epic story of aviation. It features a distinctive black dial with a combination of large 3, 6 and 9 numerals marking the hours and a prominent minutes scale for navigational time readings.
Oyster  Perpetual  Milgauss
A watch inspired by science, the Oyster Perpetual Milgauss was a pioneering watch in terms of resistance to magnetic fields, which are a major source of interference for mechanical watch movements. It was originally worn by scientists at the European Organization for Nuclear Research (CERN) in Geneva. Created in 1956 it was designed to resist up to 1,000 gauss (an old measurement of magnetic induction which corresponds to 80,000 A/m), thanks to a protective shield surrounding the movement. Relaunched in an updated version in 2007 in a 40 mm case with a hallmark seconds hand in the shape of an orange lightning bolt, the Milgauss is a reminder that science can sometimes outwit nature.
Oyster  Perpetual  Cosmograph  Daytona
A high-performance chronograph tailored for speed, the Oyster Perpetual Cosmograph Daytona was designed to meet the timing needs of professional endurance racing drivers. Rolex placed a high- precision mechanical chronograph movement in its robust Oyster case to allow the wearer to measure time intervals and determine average speeds up to 400 miles or kilometres per hour. These additional functions are activated by pushers that screw down like the Oyster case's characteristic winding crown, ensuring waterproofness to a depth of 100 metres (330 feet). A tachymetric scale is engraved on the bezel to free space on the dial and offer optimal legibility for all functions. The name of this chronograph created in 1963 proclaims its affinity with the Daytona International Speedway in Florida, home of the famous Rolex 24 At Daytona® endurance race.
Oyster  Perpetual  Yacht-Master
The robust and waterproof Oyster Perpetual is the ideal watch for water sports and sailing in particular. A vocation enthusiastically embraced by the Oyster Perpetual Yacht-Master. Waterproof to a depth of 100 metres (330 feet) thanks to its Oyster case with a screw-down case back and winding crown, the Yacht-Master sports a highly legible dial with date magnified by a Cyclops lens. A bidirectional rotatable 60-minute graduated bezel allows timing of a distance covered, for example the sailing time between two buoys. With its raised numerals and graduations, the rotatable bezel in 18 ct Everose   gold, in 950 platinum or in a technical ceramic (Cerachrom insert) makes the Yacht-Master immediately recognizable. Just as at home at sea on the deck of a sailboat as on land in port, or in the elegant atmosphere of a yacht club lounge, this model combining character and performance is the only Rolex Professional watch available in several sizes (37 and 40 mm).
Oyster  Perpetual  Yacht-Master  II
A revolutionary regatta chronograph and distillation of Rolex technology, the Oyster Perpetual Yacht- Master II, presented in 2007, is the world's first watch to offer a programmable countdown with a mechanical memory and with the capacity for on-the-fly synchronization. In the crucial preparation phase before the start of a sailing race, these features make the Yacht-Master II the instrument of choice for professional skippers and yachting enthusiasts. Clad in a 44 mm Oyster case waterproof to a depth of 100 metres (330 feet), the Yacht-Master II innovates with a rotatable Ring Command bezel, whose interaction with the movement allows the wearer to program the countdown duration. This unique function underlines the importance of Rolex's integrated approach, with command of the know-how involved in the manufacture of all the components of its watches, from the movement to the case, bracelet and clasp.
Versatile Fall Outfits for Work and Play
As the months begin to change and you feel that recognisable chill starting in the air, it clearly indicates that Autumn is on its way. As a transitional season, along with spring, finding very versatile wardrobe pieces is a sure way to extend your closest options without breaking the bank.
Mixing and matching midi dresses with cardigans and tailored trousers will graphic tees allow you to remain stylish and comfortable as you battle your way through interchanging hot and cold days before the winter chill fully settles in.
Something to Remember
When it comes to formal business attire, you have to go by the parameters provided to you by your company. They may have a strict dress code you must follow, which sadly doesn't allow for much self-expression.
However, if you are given more freedom, don't go too far with personal expression unless your office has clearly expressed its desire to embrace this way of dressing. Instead, stick to more neutral tones, solid colours, pastels and subtle patterns. Anything too bright or "busy" instantly looks more casual, which might not be what you are after.
Tailored Trousers
Tailored trousers should be a closet must-have for all women. They are incredibly chic and can be worn all year round in formal and casual settings. Again, you have a variety to choose from, including bootleg, cigarette cut, and cuffed.
The style that suits your body shape best is mainly up to personal preference. Selecting different patterns and colours will help you dress it up or down. For a work look, pair a cigarette cut with loafers, a white button-up and a smart blazer. For a more casual look, switch to a comfortable bootleg style paired with a graphic tee and sneakers. Throw a jersey overtop if needed.
T-Shirts
If you are still working in the traditional business office environment, this one may not be for you. But more and more, thanks to a global pandemic, the level of formality in offices has changed to a more relaxed and casual nature. So naturally, this opens up the outfit possibilities quite a lot, mainly giving you the ability to include things like graphic tees and neutral t-shirts into your work attire.
A stylish way to carry this item into autumn is pairing it with trousers or fitted jeans, a pair of heels or loafers and a cardigan for a more casual look or a fitted jacket for a more formal choice.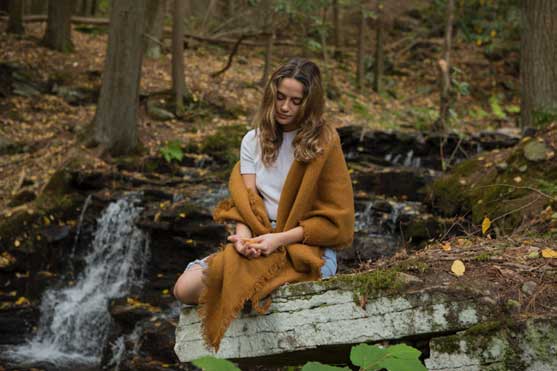 Blouses
Whether silk, satin, linen, or cotton, incorporating blouses into your clothing choices adds a feminine and flirty twist to the regular button-up shirt. Lighter, more breathable materials are ideal by themselves for the warmer autumn days and can easily be worn under any jacket option if there is a chill in the air.
Consider keeping away from any variations that have bright colours or significant patterns. These will make the blouse harder to pair with items you already have. Additionally, they might become less appropriate for the office.
Cardigans
Cardigans are a fantastic choice for Autumn due to their ability to keep you warm without making you overheat. Because of the various knit options available, including thick wool, thin wool and cotton, and knee-length or thigh-length hems, there is a cardigan out there to suit any day of autumn.
They can be worn over pants, dresses, skirts, and shorts, and you can wear them buttoned or open. Like most staple pieces, neutral colours will give you the most extensive range of wear, but if you find a cardigan that can insert a pop of colour into your outfit, don't be scared to experiment.
Shorts
Shorts might seem a little out of place in autumn fashion, but it holds its own amongst transitional pieces. A standard piece of advice for days when you can't quite figure out the temperature is to wear winter on top and summer on the bottom, or visa versa.
Cotton shorts can be effortlessly styled with a blouse, button-ups, graphic tees, and fashion sneakers for an edgy street-style inspired look. Alternately, leather or faux leather shorts can be paired with a silk blouse, heels and a smart jacket, taking you from a business meeting to evening drinks without an outfit change.
Shoes
Having footwear that you can turn to for both work and play is relatively vital as shoes can be an item that starts to add up moneywise. Investing in three or four good quality shoes that can be worn throughout the year, and more importantly, throughout the seasons, pays off in the long run.
A chic pair of heels is almost a given, but for many women, they are neither practical nor comfortable to wear. Thankfully, they are not the only option for the office so if you would rather avoid them, go ahead. Instead, look to purchase a pair of leather or faux leather loafers, traditional combat boots, and stylish sneakers.
Each of these options can be paired with pants, jeans, shorts, and dresses, giving you maximum versatility for your work wardrobe and personal life.
Fierce Ways To Style Caftans During Fall
Fall is the perfect time to break out your caftans! Natori's caftans are a great way to keep your look fresh during this season. There are numerous ways to style a caftan so that you can find the perfect look for you. You can wear them with jeans, leggings, or skirts. You can also dress them up or down with the right accessories. This piece will show you how to style caftans during fall and give you some styling tips to keep in mind.
How To Style Caftans During Fall
As the weather slowly starts to change, you might be thinking about packing away your caftans. But don't put them away just yet! Caftans are an excellent option for fall, especially when styled correctly.
Here are a few tips on how to style caftans during fall:
Layer your caftan over a long-sleeved shirt or turtleneck. This will keep you warm while still allowing you to show off your stylish caftan.
Choose darker, richer colors for fall. Natori's caftans come in beautiful jewel tones that are perfect for the cooler months.
Accessorize with long necklaces or scarves. These add a touch of glam to your caftan look.
Keep the rest of your outfit simple if you're wearing a printed caftan. Let the caftan be the star of the show!
The Different Ways To Wear A Caftan
One of the great things about caftans is that they are so versatile. Here are a few different ways to wear a caftan:
As a dress: Caftans can easily be worn as dresses. Add a belt at the waist, and you're good to go!
Over pants: If you want to wear your caftan as more of a top, pair it with some wide-leg pants or jeans.
As a kimono: Another great way to style a caftan is wearing it as a kimono. Simply tie the sides together, and voila! You have an instant kimono.
What To Wear With A Caftan For Fall
As mentioned before, caftans are an excellent option for fall. But what should you wear with them? Here are a few ideas:
Boots: Pair your caftan with tall boots; you're good to go!
Flats: Flats are also a great option if you don't want to wear boots.
Scarves: As mentioned before, scarves are a great way to accessorize your caftan look. Choose a scarf that compliments the colors in your caftan.
Jewellery: Long necklaces or earrings add a touch of elegance to any outfit, including caftans.
How To Accessorize Your Caftan Look
Caftans are such a versatile piece that can be dressed up or down depending on the occasion. If you're looking to dress up your caftan, opt for heels and statement jewellery. For a casual look, pair your caftan with some flats or sandals and dainty jewellery. No matter how you choose to style your caftan, make sure, you have fun with it and let your personality shine through!
Here are a few pointers to keep in mind when accessorizing your caftan:
If you want to keep your look more casual, consider pairing your caftan with flats or sandals.
To dress up your caftan look, opt for heels and statement jewellery.
If you're looking to add a pop of color, consider pairing your caftan with a brightly colored scarf or piece of jewellery.
And last but not least, have fun with it! Let your personality shine through in your accessories.
Where To Buy Affordable Caftans For Fall
Now that you know how to style a caftan for fall, where can you buy one? Caftans are actually very easy to find, and there are a ton of affordable options out there.
Here are a few places to check out:
Natori: This high-end brand offers a variety of caftans that are perfect for any occasion.
Fast fashion retailers is always up on the latest trends, and their caftans are no exception.
Online retailers has a great selection of caftans at an affordable price point.
A Few Styling Tips To Keep In Mind When Wearing A Caftan This Season
Now that you know where to buy a caftan and how to style it, there are a few final tips to keep in mind when wearing one this season.
First, make sure your caftan is the right size. You want it to be loose and flowy, not tight and constricting.
Second, pay attention to the fabric. Caftans made of lightweight fabrics like cotton or linen are perfect for warmer days, while those made of heavier fabrics like velvet or wool are better for cooler days.
And finally, have fun with it! A caftan is such a great way to show off your personal style. So go ahead and experiment with different prints, colors, and styles until you find the perfect one for you.
How Style and Pair Your Women's Watch With the Right Jewelry
When it comes to styling your women's watch, the sky is the limit! You can style it with just about any type of jewelry you want. But before you start shopping for bracelets for women and necklaces, there are a few things you need to consider. This article will look at how to choose women's watch and how to style it with the right type of jewelry.
What To Consider When Choosing A Women's Watch
When shopping for a women's watch, you first need to consider the type of watch you want. There are three main types of watches: sport, dress, and fashion. Each type of watch has its own unique style and features.
An important consideration is the specifications of the watch. Watches come in a variety of sizes, from small to large.
You need to pick a size that is comfortable for you to wear. A smaller watch would be more suitable if you have a small wrist. The last thing to consider is the price. Watches can range in price from hundreds of dollars to thousands of dollars. It all depends on the watch's brand, style, and features. If you are on a budget, you can find great deals on women's watches.
How To Style Your Watch With The Right Type Of Jewelry
Once you have chosen the perfect women's watch, it is time to start styling it with the right type of jewelry. The first thing you need to do is choose a bracelet or necklace that compliments the watch. If you are wearing a dress watch, you might consider a pearl necklace or diamond bracelet. If you are wearing a sports watch, you might want to consider a leather bracelet or stainless steel necklace.
Next you need to choose choose the right earrings. Small stud earrings would be appropriate if you are wearing a dressy outfit. If you are wearing casual clothes, then hoop earrings or dangle earrings would be more suitable.
The last thing to consider is your rings. A simple gold or silver band would be more appropriate if you are wearing casual clothes. If you are wearing a dressy outfit, you might want to consider a diamond ring or other precious gemstone ring.
Examples Of How To Style Different Watches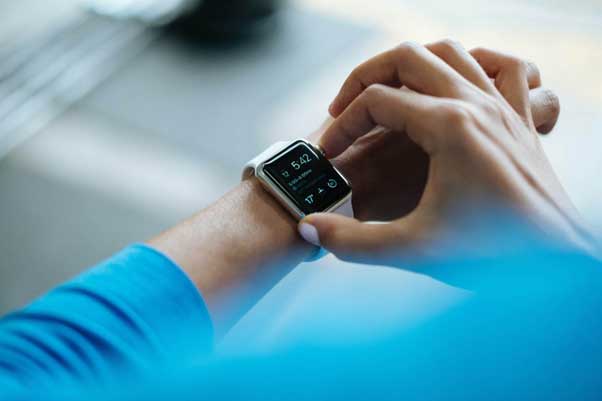 Now that you know how to style your women's watch with the right type of jewelry, we will give you a few examples.
If you are wearing a sports watch, you might want to consider a leather bracelet or stainless steel necklace. You can also pair it with hoop earrings or dangle earrings.
If you are wearing a dress watch, you might consider a pearl necklace or diamond bracelet. You can also pair it with a small stud or no earrings.
If you are wearing a fashion watch, then you might want to consider a beaded bracelet or chunky necklace. You can also pair it with large hoop earrings or statement earrings.
How To Choose The Right Type Of Jewelry For Your Watch
Now that you know how to style your women's watch with the right type of jewelry, it is time to choose the right type of jewelry for your watch. It would help to consider a few things when choosing jewelry for your watch.
The first thing you need to consider is the material of the watch. If you have a gold or silver watch, then you might want to consider gold or silver jewelry. If you have a stainless steel watch, then you might want to consider stainless steel jewelry.
The next thing you need to consider is the style of the watch. If you have a dressy watch, then you might want to consider dressier jewelry. If you have a casual watch, then you might want to consider more casual jewelry.
The last thing you need to consider is the price. Watches can range in price from hundreds of dollars to thousands of dollars. It all depends on the watch's brand, style, and features. If you are on a budget, then you might want to consider less expensive jewelry.
Tips On Taking Care Of Your Women's Watch And Jewelry
Now that you know how to style your women's watch with the right type of jewelry, we will give you a few tips on taking care of your watch and jewelry.
Always store your watch and jewelry in a cool, dry place. This will help prevent them from tarnishing or rusting.
You should avoid getting your watch and jewelry wet. Water can damage the finish of your watch or cause your jewelry to tarnish.
The last tip is to take your watch and jewelry off before you go to bed. This will help prevent them from getting tangled in your sheets or damaged while you are sleeping. Follow these tips and you will be sure to keep your women's watch and jewelry in pristine condition for years to come.