Consumers Pump the Brakes on Autonomous Vehicle Adoption
Consumers' appetite for self-driving vehicles lags the automotive industry's pace of investment in advanced vehicle technology, according to the "2019 Deloitte Global Automotive Consumer Study."
Consumer trust in autonomous vehicles (AVs) appears to be stalling. In the U.S., 50 percent of survey respondents do not believe AVs will be safe, nearly the same as last year's 47 percent. That is drastically different from consumer sentiment in 2017, when 74 percent voiced concerns about these vehicles' safety. Other markets saw similar plateauing, with the share of consumers in China, Japan and South Korea who believe AVs will not be safe decreasing modestly; and Indian and German consumers both showing slight increases in their distrust.
"Autonomous vehicles have begun to enter the real world in pilot testing and have consequently encountered real world challenges," said Craig Giffi, vice chairman, Deloitte LLP, and U.S. automotive sector leader.
"A series of high-profile incidents may have contributed to the plateau in consumer trust in this year's study, but there will likely be a longer-term trend toward gradual acceptance," says Giffi. "Even so, consumers have a much higher bar for acceptance of fully-autonomous vehicles than for driver assistance safety technology. Along with today's consumer skepticism, the industry needs to thoughtfully factor into its plans the long capital investment cycle that will be required to bring flawless autonomous vehicle technology into the mainstream. This includes elusive business models for generating ROI and it's all combined with the likely increase in regulatory oversight that is on the horizon."
Deciding factors in choosing advanced mobility options
Consumers now have more choices than ever before with regards to mobility, whether they are choosing a car to buy or lease or simply deciding how to get from point A to B. The plethora of choices brings an array of new decisions for consumers:
Ride-hailing irregularities: In 2017, 23 percent of U.S. consumers used ride-hailing at least once a week, and another 22 percent used it occasionally. Fast forward to the latest study, and the percentage of regular users cuts in half to 12 percent, while the proportion of occasional users increases twofold to 46 percent. Occasional ride-hailers follow a similar path in India and China, though both countries saw substantial growth in the volume of occasional ride-hailers, growing from 85 to 90 percent in India between 2017 and 2019; and 75 to 83 percent in China over the same period.
A generational divide: Younger consumers are more likely to question whether vehicle ownership is a necessity than older generations. Japan leads the pack, where 60 percent of Generations Y/Z say ride hailing makes them question whether they need to own a vehicle, followed by 53 percent for Gen X and 45 percent of Baby Boomers. In the U.S., the number is 46 percent for U.S. Gen Y/Z consumers, down 20 percentage points from 64 percent in 2017.
Convenience over savings: The majority (56 percent) of Americans are not interested in ridesharing services — such as professional micro-buses and other similar multi-rider options — and 47 percent of German consumers prefer to use their vehicles daily. Using multiple modes of transportation in one trip is largely an occasional undertaking in the U.S., where 39 percent of U.S. consumers report they never combine different modes in a single trip.
Along with new transportation options, connectivity has unlocked an array of new choices for consumers purchasing vehicles, many of whom are divided:
Top priorities: Interest in connected features such as traffic congestion tracking and road-safety alerts is universally high, with 75 percent and 71 percent of U.S. consumers seeking these features, respectively. This strongly aligns with what 43 percent of U.S. consumers say is the most important aspect of mobility: getting to their destination in the least amount of time.
Costs and benefits of connectivity: Less than half of surveyed U.S. consumers (47 percent) are sold on the idea of connectivity, but opinions vary globally. Twice as many people in China (79 percent) and India (76 percent) agree that increased connectivity will lead to substantial benefits than in Japan (36 percent) and Germany (35 percent).
Pros and cons of data collection and privacy: Connected-vehicle sensors can track everything from powertrain performance and operational statistics to geolocation information and occupant wellness. Roughly two-thirds (63 percent) of U.S. consumers are concerned about biometric data being captured via a connected vehicle and shared with external parties; 40 percent of people in China and Japan say the same.
Reluctance to pay more for options: Once consumers are sold on a feature, they are not necessarily sold on the price. One-third (33 percent) of U.S. consumers would be unwilling to pay more for a connected vehicle, and a slightly larger portion (42 percent) would only pay up to $500 more for this functionality. German consumers feel similarly, with 40 percent willing to pay €600 more (approximately US$680). While a higher share of Japanese consumers (72 percent) are willing to pay extra, their upper limit was only ¥50,000 (approximately US$450).
"Connected, electrified, and autonomous vehicles offer tremendous value for society, but consumers will be slow to adopt these advanced technologies at scale until there is clear and undisputed improvement in safety, cost, convenience, and superior customer experience from a trusted brand," said Joe Vitale, Deloitte Touche Tohmatsu Limited and global automotive sector leader.
Who are consumers rooting for?
As consumers look ahead to the automotive future, they may not always associate emerging technology with traditional car manufacturers. In the U.S., the number of consumers who said they trust traditional original equipment manufacturers (OEMs) to bring AV technology to market continues to slip, falling from 47 percent in 2018 to 39 percent in 2019. Even in Germany, where trust in OEMs has traditionally been fairly solid, this proportion has dropped rapidly from 51 percent in 2017 to 33 percent in 2019.
With an ongoing lack of trust in the private sector, consumers are looking to governments to increase regulation. An overwhelming percentage of consumers in most countries indicated they wanted "significant oversight," including 56 percent of U.S. consumers.
Hybrid electric vehicles still struggle for attention
People around the globe now see electrified powertrains as viable options, but electric vehicles (EVs) still face some bumps in the road ahead. In the U.S., 29 percent would prefer a nontraditional powertrain, up from 20 percent last year — including hybrid, battery or other alternative — for their next vehicle. A low fuel price environment coupled with relaxed emissions standards and fewer available rebates will likely keep EV adoption rates contained in the U.S. market.
Interest in Asian countries is far higher than that of the U.S. China is in the lead, where 65 percent of people surveyed would prefer an alternative powertrain in their next vehicle, followed by Japan (59 percent), Korea (43 percent) and India (39 percent).
Adoption of EVs will likely play out differently in other regions. Stronger policies to address pollution concerns and foreign oil reliance in China may encourage faster EV adoption, while European countries including Norway, Britain, France, and the Netherlands have announced plans to ban the sale of conventional gas- and diesel-fueled vehicles over the next two to three decades. While both regions may be poised for increased EV adoption, change will not be immediate. This is because traditional vehicles currently make up the bulk of cars on the road, and these cars boast a life expectancy of more than 10 years. In North America, adoption is likely to lag due to a low fuel-price environment, relaxed-emissions standards and a tighter tax-rebate policy.
About the Global Automotive Consumer Study
Deloitte recently surveyed over 25,000 consumers in September and October 2018 across 20 countries around the world to explore consumer preferences regarding a variety of critical issues impacting the automotive sector. The overall goal of the study is to answer important questions that can help companies prioritize and better position their business strategies and investments.
Iran among five pioneers of nanotechnology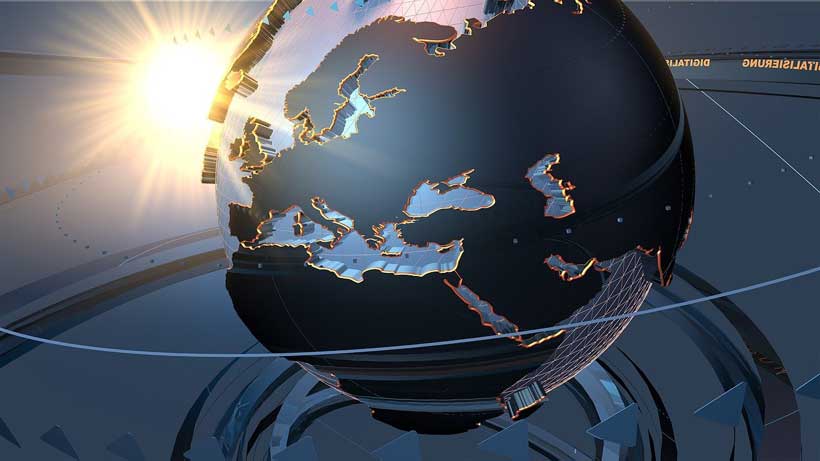 Prioritizing nanotechnology in Iran has led to this country's steady placement among the five pioneers of the nanotechnology field in recent years, and approximately 20 percent of all articles provided by Iranian researchers in 2020 are relative to this area of technology.
Iran has been introduced as the 4th leading country in the world in the field of nanotechnology, publishing 11,546 scientific articles in 2020.
The country held a 6 percent share of the world's total nanotechnology articles, according to StatNano's monthly evaluation accomplished in WoS databases.
There are 227 companies in Iran registered in the WoS databases, manufacturing 419 products, mainly in the fields of construction, textile, medicine, home appliances, automotive, and food.
According to the data, 31 Iranian universities and research centers published more than 50 nano-articles in the last year.
In line with China's trend in the past few years, this country is placed in the first stage with 78,000 nano-articles (more than 40 percent of all nano-articles in 2020), and the U.S. is at the next stage with 24,425 papers. These countries have published nearly half of the whole world's nano-articles.
In the following, India with 9 percent, Iran with 6 percent, and South Korea and Germany with 5 percent are the other head publishers, respectively.
Almost 9 percent of the whole scientific publications of 2020, indexed in the Web of Science database, have been relevant to nanotechnology.
There have been 191,304 nano-articles indexed in WoS that had to have a 9 percent growth compared to last year. The mentioned articles are 8.8 percent of the whole produced papers in 2020.
Iran ranked 43rd among the 100 most vibrant clusters of science and technology (S&T) worldwide for the third consecutive year, according to the Global Innovation Index (GII) 2020 report.
The country experienced a three-level improvement compared to 2019.
Iran's share of the world's top scientific articles is 3 percent, Gholam Hossein Rahimi She'erbaf, the deputy science minister, has announced.
The country's share in the whole publications worldwide is 2 percent, he noted, highlighting, for the first three consecutive years, Iran has been ranked first in terms of quantity and quality of articles among Islamic countries.
Sourena Sattari, vice president for science and technology has said that Iran is playing the leading role in the region in the fields of fintech, ICT, stem cell, aerospace, and is unrivaled in artificial intelligence.
From our partner Tehran Times
Free And Equal Internet Access As A Human Right
Having internet access in a free and equal way is very important in contemporary world. Today, there are more than 4 billion people who are using internet all around the world. Internet has become a very important medium by which the right to freedom of speech and the right to reach information can be exercised. Internet has a central tool in commerce, education and culture.
Providing solutions to develop effective policies for both internet safety and equal Internet access must be the first priority of governments. The Internet offers individuals power to seek and impart information thus states and organizations like UN have important roles in promoting and protecting Internet safety. States and international organizations play a key role to ensure free and equal Internet access.
The concept of "network neutrality" is significant while analyzing equal access to Internet and state policies regulating it. Network Neutrality (NN) can be defined as the rule meaning all electronic communications and platforms should be exercised in a non-discriminatory way regardless of their type, content or origin. The importance of NN has been evident in COVID-19 pandemic when millions of students in underdeveloped regions got victimized due to the lack of access to online education.
Article 19/2 of the International Covenant on Civil and Political Rights notes the following:
"Everyone shall have the right to freedom of expression; this right shall include freedom to seek, receive and impart information and ideas of all kinds, regardless of frontiers either orally, in writing or in print, in the form of art, or through any other media of his choice."
Internet access and network neutrality directly affect human rights. The lack of NN undermines human rights and causes basic human right violations like violating freedom of speech and freedom to reach information. There must be effective policies to pursue NN. Both nation-states and international organizations have important roles in making Internet free, safe and equally reachable for the people worldwide. States should take steps for promoting equal opportunities, including gender equality, in the design and implementation of information and technology. The governments should create and maintain, in law and in practice, a safe and enabling online environment in accordance with human rights.
It is known that, the whole world has a reliance on internet that makes it easy to fullfill basic civil tasks but this is also threatened by increasing personal and societal cyber security threats. In this regard, states must fulfill their commitment to develop effective policies to attain universal access to the Internet in a safe way.
As final remarks, it can be said that, Internet access should be free and equal for everyone. Creating effective tools to attain universal access to the Internet cannot be done only by states themselves. Actors like UN and EU have a major role in this process as well.
Future Energy Systems Need Clear AI Boundaries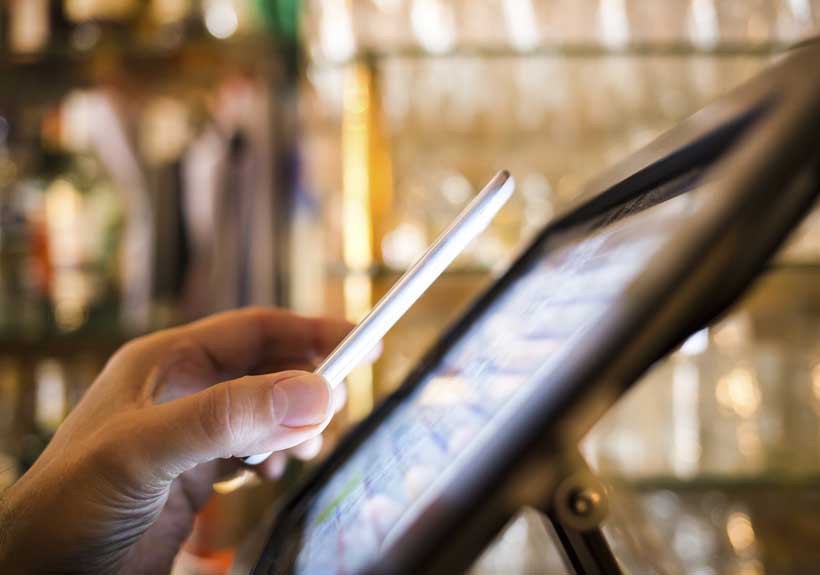 Today, almost 60% of people worldwide have access to the Internet via an ever-increasing number of electronic devices. And as Internet usage grows, so does data generation.
Data keeps growing at unprecedented rates, increasingly exceeding the abilities of any human being to analyse it and discover its underlying structures.
Yet data is knowledge. This is where artificial intelligence (AI) comes in. Today's high-speed computing systems can "learn" from experience and, thus, effectively replicate human decision-making.
Besides holding its own among global chess champions, AI aids in converting unstructured data into actionable knowledge. At the same time, it enables the creation of even more insightful AI – a win-win for all. However, this doesn't happen without challenges along the way.
Commercial uses of AI have expanded steadily in recent years across finance, healthcare, education and other sectors. Now, with COVID-19 lockdowns and travel restrictions, many countries have turned to innovative technologies to halt the spread of the virus.
The pandemic, therefore, has further accelerated the global AI expansion trend.
Energy systems need AI, too.
Rapidly evolving smart technology is helping to make power generation and distribution more efficient and sustainable. AI and the Big Data that drives it have become an absolute necessity. Beyond just facilitating and optimising, these are now the basic tools for fast, smart decision making.
With the accelerating shift to renewable power sources, AI can help to reduce operating costs and boost efficiency. Crucially, AI-driven "smart grids" can manage variable supply, helping to maximise the use of solar and wind power.
Read more in IRENA's Innovation Toolbox.
Risks must be managed to maximise the benefits.
AI usage in the energy sector faces expertise-related and financial constraints.
Decision makers, lacking specialised knowledge, struggle to appreciate the wide-ranging benefits of smart system management. In this respect, energy leaders have proven more conservative than those in other sectors, such as healthcare.
Meanwhile, installing powerful AI tools without prior experience brings considerable risks. Data loss, poor customisation, system failures, unauthorised access – all these errors can bring enormous costs.
Yet like it or not, interconnected devices are on the rise.
What does this all mean for the average consumer?
Smart phones, smart meters and smart plugs, connected thermostats, boilers and smart charging stations have become familiar, everyday items. Together, such devices can form the modern "smart home", ideally powered by rooftop solar panels.
AI can help all of us, the world's energy consumers, become prosumers, producing and storing our own energy and interacting actively with the wider market. Our data-driven devices, in turn, will spawn more data, which helps to scale up renewables and maximise system efficiency.
But home data collection raises privacy concerns. Consumers must be clearly informed about how their data is used, and by whom. Data security must be guaranteed. Consumer privacy regulations must be defined and followed, with cybersecurity protocols in place to prevent data theft.
Is the future of AI applications in energy bright?
Indeed, the outlook is glowing, but only if policy makers and societies strike the right balance between innovation and risk to ensure a healthy, smart and sustainable future.
Much about AI remains to be learned. As its use inevitably expands in the energy sector, it cannot be allowed to work for the benefit of only a few. Clear strategies need to be put in place to manage the AI use for the good of all.