ADB Grant to Support Increased Cross-Border Energy Trading in Central Asia
The Asian Development Bank (ADB) has approved a $4.5 million cluster regional technical assistance grant to support an increase in regional power trade in Central Asia Power System (CAPS) and explore potential reconnection of Turkmenistan to CAPS and its further expansion to Afghanistan.
"With increased regional power trade, countries will be able to meet local demand for power and supply surpluses to their neighbors," said Director of Energy Division at ADB's Central and West Asia Department Mr. Ashok Bhargava. He further added that this will improve regional energy security and reduce carbon footprints of meeting the regional power demand.
Power trade among Central Asian countries has declined dramatically since the collapse of the Soviet Union in 1991. First in 2003, Turkmenistan disconnected from CAPS and then in 2009, Tajikistan was disconnected from CAPS. As a result, compared to 25,413 million kilowatt hour (kWh) traded in CAPS in 1990, the traded energy volume declined to 2,080 million kWh in 2016. This had caused widespread power outages notably in Tajikistan in winter and resulted in increased fossil fuel use by Kazakhstan, Turkmenistan, and Uzbekistan in the summer mainly because hydropower surpluses from Tajikistan were not available to CAPS. Tajikistan has since reconnected to Uzbekistan and to CAPS in March 2018.
The TA cluster will include three key subprojects to introduce an energy data management (EDM) system to the Coordinating Dispatch Center (CDC) Energiya to enable a safe increase of energy flow within CAPS; update regional power sector masterplan to identify technical barriers to increased power flow and possible solutions to overcome these barriers; and expand CAPS to Afghanistan and potentially Turkmenistan and identify additional new markets to increase power trade.
"The Central Asian countries lack the institutional and technical capacity to optimally coordinate increased power trade, due to prevailing obsolete technologies and system forecast techniques that constraints real-time monitoring of new power system assets in the region and corresponding adjustments of power flows" said ADB Senior Energy Specialist Mr. Bouadokpheng Chansavat. In this regard, the CDC Energiya, which was established in 1960s to coordinate power flows in CAPS need urgent capacity development and technological upgrading.
The updating of the regional power sector master plan is timely since its completion in 2012 to take into account the newly completed power assets and evolved geopolitical situation in Central Asia.
In 2017, Afghanistan expressed interest to join CAPS as it already trades bilaterally with Tajikistan, Turkmenistan, and Uzbekistan. This technical assistance grant will help assess Afghanistan's electricity grid and ensure compatibility with CAPS. Options for connection of Turkmenistan back to CAPS will also be explored.
The technical assistance cost is $4.5 million, $1.5 million of which will be financed by ADB on a grant basis; $1 million by the Regional Cooperation and Integration Fund; $1 million by the Asian Clean Energy Fund; and $1 million by the High-Level Technology Fund. The governments will provide counterpart support in the form of staff, office space, and supplies and other in-kind contributions.
ADB has committed $7.1 billion in loans and $85.9 million in technical assistance grants to Uzbekistan since it joined the bank in 1995. In 2018, ADB committed four loans totaling $993 million to improve power generation efficiency, improve primary healthcare services, support horticulture-related farmers and businesses for fixed asset investments, and support ongoing reforms through better economic management in the country.
Austria's efforts to accelerate its clean energy transition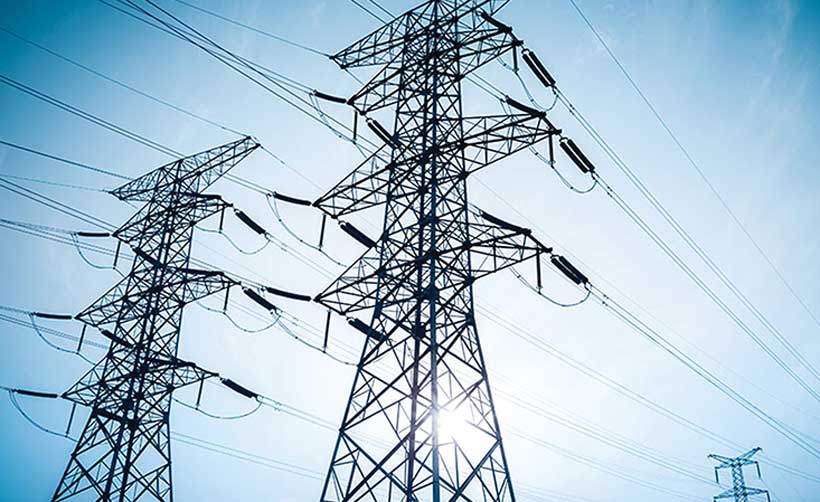 Austria is committed to reaching carbon neutrality by 2040 at the latest – 10 years earlier than the goal set by the European Union. To meet this ambitious deadline, the Austrian government will need to significantly step up decarbonisation efforts across all parts of its energy sector, the International Energy Agency said today in its in-depth review of the country's energy policies.
Austria's main challenge in its transition to a cleaner energy future – a challenge shared by many IEA countries – is the decarbonisation of the heating and transport sectors. In fact, Austria's CO2 emissions have grown since 2014, largely driven by an increase in final energy consumption in buildings and transport. Until recently, Austria risked missing its 2020 mandatory emissions reduction target that covers sectors such as buildings and transport that fall outside the European Union Emission Trading System – and was also not on track to reach the 2030 target.
"At such a critical time for clean energy transitions around the world, I commend the Austrian government's determination to accelerate the transformation of its energy system," said Dr Fatih Birol, the IEA's Executive Director. "The IEA looks forwards to supporting this important policy."
The IEA welcomes the government's plans to phase out oil- and coal-fired heating systems by 2035, while ensuring energy security. The IEA also applauds the government's commitment to a comprehensive tax reform to achieve true-cost pricing for carbon dioxide (CO2) emissions in sectors not covered by the EU's emissions trading system, especially transport.
This in-depth review was finalised before the coronavirus (Covid-19) pandemic. The report therefore does not take into account the potential effects of the Covid-19 crisis on Austria's energy sector and related greenhouse gas emissions.
"As Austria prepares stimulus plans to respond to the Covid-19 and resulting economic crises, the Austrian government should consider how these plans can help to create jobs while supporting the country's clean energy transition," said Dr Fatih Birol, the IEA's Executive Director. "The IEA stands ready to provide advice, based on proven examples of past success and international best practice."
Austria already has the third highest share of renewable electricity among IEA member countries at 77% of generation in 2018. It aims to raise this to 100% of electricity supply by 2030. This will require a resilient and flexible electricity system capable of accommodating a growing share of variable renewables. Such a system would support the electrification of the economy and the use of demand-side management opportunities offered by digitalisation, although this will require an enabling legal and regulatory framework for more active consumer involvement.
Austria's vast resources of pumped hydropower storage will play an increasingly important role in both the Austrian electricity market and in the continued integration of the European market. These resources provide storage and flexibility that is needed to accommodate the growing share of variable renewable generation in the Austrian and European electricity systems. Moreover, Austria's innovative "Greening the Gas" initiative is promoting the conversion of power to renewable gas facilities and seasonal storage of renewable gases, including hydrogen, that would help with the integration of high shares of variable renewables in electricity generation and would also make use of the country's extensive gas storage facilities.
Austria is set to become an innovation leader in energy through the shift of the government's research strategy towards implementation-oriented projects that accelerate the commercialisation of emerging technologies. Several innovative demonstration projects applying the use of hydrogen in the industry and transport sectors are continuing in close cooperation with the private sector.
"I congratulate Austria on having a strong track record in mobilising private sector funding for research, development and innovation," Dr Birol said. "The IEA also considers Austria's recent initiative to report on energy research spending in the private sector, broken down by technology fields, as a best practice example among IEA countries."
World Bank: META 2 to Modernize the Energy and Mining Sectors in Brazil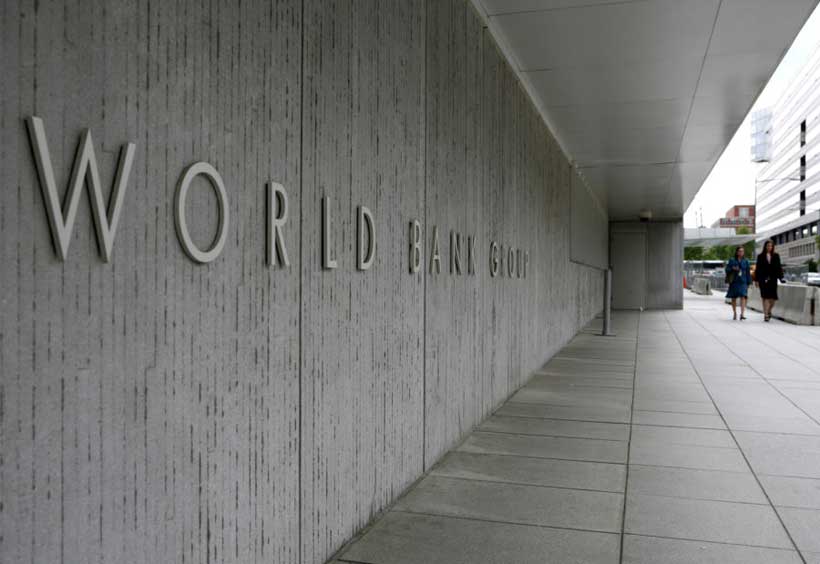 The World Bank Board of Directors approved today a US$38 million loan for the Energy and Mineral Sectors Strengthening Project II (META 2). Under the program, various Brazilian public institutions and sectoral agencies will be offered technical assistance activities varying from studies, training, methodologies, databases and IT equipment.
Brazil's energy and mining sectors are among the largest in the developing world and are key to the country's growth. However, both still face challenges to realize their full development potential and promote environmental sustainability and social inclusion. The project will allow the production of more reliable power, at lower prices, and the economic benefits of growing more efficient, resilient and competitive energy and mining sectors.
"The energy and mining sectors are among the main drivers of the Brazilian economy as they form the basis for the sustainability of the industrial and commercial sectors, in addition to leading to the provision of services that are essential for the quality of life of citizens. This project is a continuation of long-term collaboration with the World Bank. This new phase will promote changes to support the sustainable extraction and processing of minerals and metals to meet the needs of the global supply chain for inputs and new technologies. In energy, working together will make it possible to increase the efficiency and resilience of markets in Brazil," said Bento Costa Lima Leite, Brazil Minister of Mining and Energy.
In Brazil, the electricity, oil and gas and mining and mineral processing sectors represent approximately 3, 13 and 4 percent, respectively, of the country's Gross Domestic Product (GDP). These sectors, though, stand at different stages of development. The power sector is one of the most sophisticated in Latin America, but it is facing a number of challenges with respect to supply security, affordability and increasing its resilience to climate change. In the natural gas sector, Brazil has started adopting various measures under a new program aimed at establishing an open, dynamic and competitive natural gas market.This has significant potential to enhance energy security and to reduce industrial energy costs, but still needs to solve regulatory and governance issues. The mining sector requires modernization to achieve sustainable practices and a new strategy underpinned by sustainability.
"META's first phase provided technical assistance to strengthen the capacity of key public institutions to increase the sector's contributions towards a lower carbon growth path that is environmentally and socially sustainable," says Paloma Anós Casero, World Bank Director for Brazil. "This second stage aims at increasing efficiency, long term infrastructure adequacy and climate resilience in both sectors, allowing them to grow in a more efficient and competitive way."
Among the outcomes supported by the Project are:
Increase efficiency, long term infrastructure adequacy and climate resilience in the energy and mining sectors;
Institutional strengthening of energy and mining institutions to establish and implement strategies, policies and regulation; and
Implementation support, monitoring and evaluation, knowledge sharing and dissemination.
This fixed spread loan from the International Bank for Reconstruction and Development (IBRD) to the Ministry of Energy is guaranteed by the Federative Republic of Brazil and has a final maturity of 20 years, with a 19.5 year grace period.
Energy Transition at the Heart of Africa's COVID-19 Response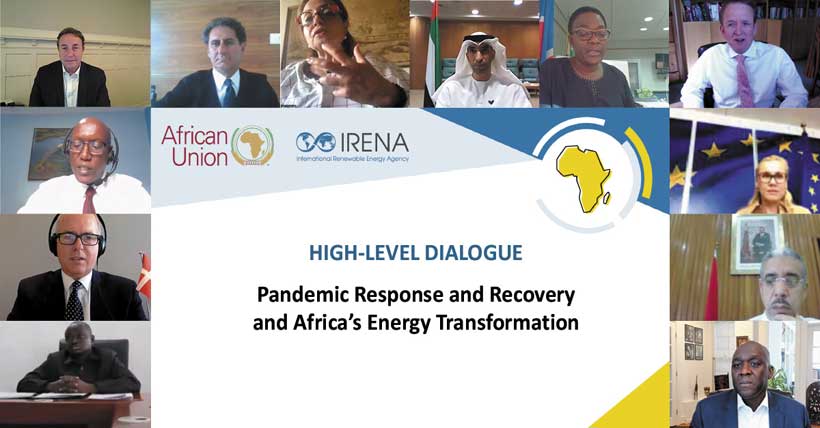 The African Union Commission (AUC) and the International Renewable Energy Agency (IRENA) held a virtual high-level dialogue to discuss Africa's needs in responding to the COVID-19 crisis and the role of the energy transition in the post-pandemic recovery.
The dialogue brought together a number of ministers and high-level participants from Africa, Europe, the GCC and the European Union, as well as Vice Presidents of the World Bank and African Development Bank (AfDB), the UNDP Administrator, the Director-General of IRENA as well as representatives of the Africa Renewable Energy Initiative (AREI), and Sustainable Energy for All (SEforALL).
During the two-hour virtual event led by H.E. Dr. Amani Abou-Zeid, Commissioner for Infrastructure and Energy, African Union Commission, and IRENA Director-General, Francesco La Camera, participants highlighted that energy potential in Africa can turn the COVID-19 crisis into an opportunity for the continent and its population. They agreed that energy transition is critical to both the response to the crisis and to the post-pandemic recovery.
AU Commissioner Amani Abou-Zeid remarked that: "The energy sector cannot sit back and only react, it has to join in the fight as well while at the same time positioning itself to play a pivotal role in the recovery after the crisis. Through this forum, we hope to share the actions taken by various countries and organisations and the results they have had. This will provide lessons that will be instrumental in shaping the response and preparing for recovery."
She highlighted the measures that the AU had taken including conducting wide consultations with regional and global stakeholders and developing an emergency, resilience and recovery action plan, which was adopted by the Bureau of African energy ministers on 12th May 2020.
On his part, IRENA Director-General Francesco La Camera hailed the collaboration with the African Union noting that their commitment to work together in the wake of the pandemic was starting to yield results with the high-level dialogue as a milestone. He noted that: "Accelerating the energy transformation can help Africa respond to COVID-19, while allowing the continent to meet its medium and long-term objectives of a decarbonised, just and prosperous society. IRENA will continue to work closely with the African Union and partners to create pathways for accelerated renewable energy deployment in Africa, to bolster resilience in the face of the current pandemic while building a future of health, wealth and opportunity for millions of people across the continent."
Emphasising the role of renewables, UNDP Administrator, Mr. Achim Steiner said: "The impact of COVID-19 on African economies is a major setback. Rapid policy responses across the continent have helped to mitigate the health crisis but socio-economic impacts could erode development gains of recent years. Expanding access to electricity through a bold expansion of 'on-grid' and 'off-grid' renewable energy is a major opportunity in the context of national stimulus and recovery programmes. They are economic, fast, shovel ready options to address energy poverty and accelerate Africa's transition towards a clean energy economy of the 21st century."
Participants observed that the adverse impacts of the pandemic are stretching the African energy sector's capabilities thin. Unless urgent measures are taken to preserve the sector and prepare it for the post-pandemic recovery, the energy situation could impede the continent's ability to cope with the crisis and economic downturn, ministers noted. Speakers agreed that it is imperative that the COVID-19 pandemic does not dampen efforts to increase energy access and clean cooking solutions which remain a major challenge in Africa. Today, around 548 million people still live without access to electricity and 894 million people lack clean cooking solutions.
The immediate priority for the African continent is to save lives, bring the health emergency under control and alleviate associated economic hardship. However, the recovery measures adopted should also address long-term development and create resilient economies. Utilising the locally available renewable energy resources that Africa is richly endowed with can alleviate immediate energy challenges, while creating jobs, advancing industrial development and promoting human welfare. It is estimated that renewable energy deployment could create an additional 2 million green jobs in Africa.
The meeting took place following an agreement between the two organisations to strengthen cooperation to combat the pandemic and pursue Africa's development goals.