America's Perspective on Iran's Terrorism in the Region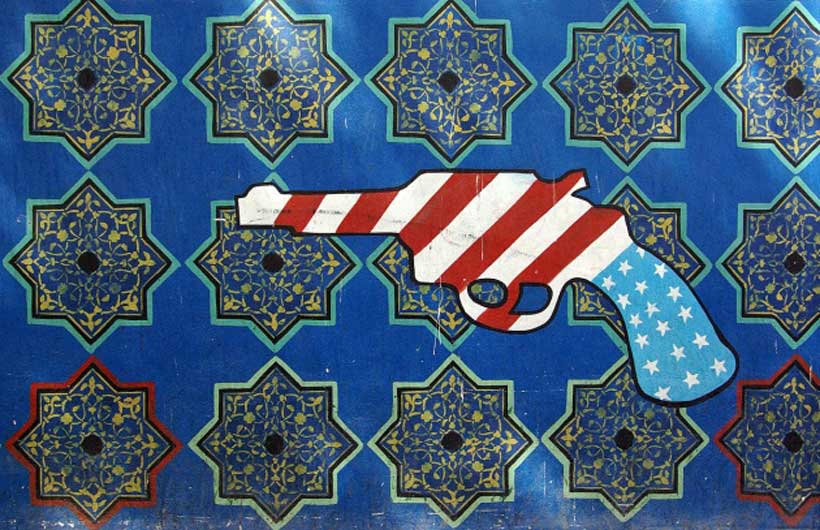 One of the major pillars of Iran's pandemic, which in recent years has received serious attention from Western media and propaganda against the Islamic Republic of Iran, is the issue of the nuclear program. In fact, Iran's activities in the field of peaceful nuclear technology are one of the most important events in the country, which has gained wide-ranging global dimensions and attracted the attention of countries, institutions and international organizations. Therefore, recognizing the quality of representation and illustration of the nuclear activities of the Islamic Republic of Iran in various Western media, as well as the type of psychological warfare in it, seems necessary. What can be done through revealing their approaches to this, identifying and emphasizing their underlying issues in Iran's persecution?
The Iranian documentary, commissioned by Alex Trimman, was launched in 2011, is a serious example of a nuclear-centric Iran-centered nuclear project that puts the activities of the Islamic Republic of Iran on the dark side of other issues and continues the course since the beginning of the revolution. . Considering the importance of this documentary, this research uses the literature of Iran and the psychological warfare and the Orientals approach and the theoretical framework of representing and using the discourse analysis method to answer these questions. How is it presented the Iranian documentary in the nuclear activities of the Islamic Republic of Iran and related issues? And Iran's fears and psychological warfare against the Islamic Republic of Iran, how was it carried out in the form of representing its nuclear activities in this documentary?
Gen. Petraeus, who previously served as head of the United States military headquarters in the Middle East, East Africa and Central Asia, claimed that the system was designed to deter and enhance the region's defense capabilities against missile power at the announcement of the establishment of a US missile shield in the Persian Gulf. Iran is spells Petraeus out the message that the United States will support the Persian Gulf States with Iran's intermediate and long-range missile defense capabilities by deploying this defense system. The United States is trying to introduce Iran as a country that wants to disrupt regional order and dominate Neighboring countries. In a joint statement by the Persian Gulf Cooperation Council and the United States, after the 2015 May summit, Camp David said, "America and Gulf Cooperation Council countries are opposed to Iran's actions to undermine the stability of the region and will confront it and engage in dialogue will continue to strengthen the security structure of the region? The United States will act as part of this effort to strengthen the capacity of the GCC states to defend itself against foreign invasion, including strengthening air defense and missile, naval and cyber security.
The anti-Iranian coalition has to be integrated, which requires serious grounds for this. The Persian Gulf's anti-missile shield, in which the political and financial interests of the elite ruling in Washington, Tel Aviv and the Persian Gulf states are intertwined, can play the role of the best basis for their unification.
Iran's fears are in the sense of excessive and irrational fears of Iran, especially with the magnitude of the threat of nuclear deal. Right-wing Ramadan believes that Iran was the first to appear during the peace talks between Egypt and Israel in the late seventies and early eighties. To convince its public opinion that peace is possible with the Arabs, Israel needs an external threat to replace the threat of Arab countries. The victory of the Islamic Revolution in Iran and the opposition to Camp David's peace accord were a golden opportunity for Israeli states to present a threatening image of Iran.
In other words, Iran's fear is a strategic project in which Iran is portrayed as a major threat to the region, as well as a threat to global peace and security, and it is portrayed as a disturbing and disruptive player in the international system. This approach is pursued by the United States and Zionism with the aim of marginalizing the Islamic Republic of Iran.
Iran fears that Iran is seeking to acquire weapons of mass destruction, especially nuclear weapons, in order to defend itself against Israel, which already has access to these weapons. Meanwhile, Israel is severely threatened by Iran's pursuit of nuclear energy and pressured the United States to stop its nuclear activities as soon as possible. According to a poll, seventy-one percent of the Israeli people believe that if the diplomatic efforts to stop Iran's nuclear activities are to be effective, America must launch a pre-emptive strike Iran against. The Israelis have devised numerous plans to attack Iran's nuclear facilities, and even examined its implications. Meanwhile, David Menashri, director of the Center for Iranian Studies at the University of Tel Aviv, acknowledged that Iran was not a threat to Israel's existence and survival.
James Bale considers the Iran-Iraq phenomenon to be the result of Iran's independence from the United States. "America is trying to prevent the emergence of regional independence hegemony," he says. As their behavior is more independent, the United States puts more pressure on them. Also, the more universal the world hegemonic (i.e., the United States) and the different regional hegemony are the wider political tensions will emerge between them.
According to this view, the United States is pushing for a wave of Iran's fears in the region and the world that Iran is trying to behave independently of the global hegemony and its worldview is very different from the global superpower.
In general, Iran's fears and the psychological warfare of the Western media against Iran can be summarized in seven axes: 1. Inducing Iran's access to nuclear weapons; 2. Iran's support for terrorism; 3. Human rights abuses in Iran; The invasion of Iran's defense technology; 5. The involvement of the Islamic Republic of Iran in the affairs of countries; 6. The Islam city of the political system in Iran; 7. Instigation of Iran's opposition to regional peace and stability.
Iran is the only country that, according to the United States, threatens its interests in the region. From the perspective of Americans, Iran is seeking to acquire nuclear weapons. Americans claim that Iran's reluctance to abandon its nuclear program has jeopardized its interests in regional stability, Israeli security and the non-proliferation regime. Americans believe that Iran's assistance to Islamist groups in Iraq, Lebanon, Yemen and Gaza will lead to the spread of terrorism and instability in the region. Also, Iran's threat to close the Strait of Hormuz has added to these tensions. The United States of Arab and United States in the region claimed Iran's support for Shiite groups in these countries, expressing deep concern about Tehran's expansionist and hegemonic tendencies. Analysts say that authoritarian countries in the region, such as Saudi Arabia, Yemen and Bahrain, crack down protest groups and democratic and legitimate demands of their people on the pretext of engaging in Iran.
From the perspective of the Americans, two threats from Iran may threaten the interests of this country in Southwest Asia. First, Iran would face nuclear demands from other countries, such as Saudi Arabia, in the event of a nuclear bomb and nuclear capture. Under these conditions, the freedom of action of the United States and Israel in the multi-polar nuclear area is facing a lot of restrictions. Secondly, in the event of an Israeli-American military strike against Iran's nuclear facilities to prevent Iranian nuclear and retaliatory attacks, US interests in the region are fall down at the stake. Americans claim that Iran, in addition to its nuclear program, in its asymmetric capabilities in the Persian Gulf, threatens the obstruction of the Strait of Hormuz, links to al-Qaeda, political rhetoric on retaliatory and demonic attacks, the interests of the United States and its allies in the region Risked.
What is called the "Iran of Persecution" is based on the background of some realities in the region and the indebtedness and specific representation of some other events, in the light of which, the cost of power generation in Iran is increased, so that the transfer of power becomes impossible. In fact, the type of representations made by Iran by the Western media is such that by neglecting many of the events and even their hearts, they generally present a frightening and threatening portrayal of the various activities and issues of the country that can be the culmination of these propaganda and psychological warfare.
China Aims for Impactful Offshore Defense in the 'New Era'
As the rule of thumb goes, it is best to read between the lines and understand the tone of words because there are always two sides to every story. This general approach spawned a perception that the words that are on a piece of official paper not only contain government's stances but also include strategies to solve a problem, or make a decision. Similarly, China, with a series of White Papers on national defence and international security, engaged in a dialogue and concisely presented its viewpoints on contemporary developments.
The gap between the United States (US) and China is gradually becoming thinner for global economic and regional power shift; the 2019 defence white paper on China's National Defense in the New Era(10th of this kind) underlined the importance of the careful balance of perceptions, and manage China's relations to the changes in security order.
China's response to any change in the security order is traditionally characterised as unique. In the West, China is often seen as responsible for change in the status quo. It is more than about its exceptional stands and the position it holds in the international system, e.g.reform and reshape global governance.
Interestingly, the focus is centred to where China stands in shaping normative security order: align with traditional Chinese cultural values or adopt models and principles of western theories of International Relations. In this respect, the Chinese discourse has been confident about experimenting traditional Chinese models, though the international response has mostly been unsupportive. Moreover, it appears that the outside world is not too much focused on China's normative influence, but more importantly, interested about what implies minor distinctions in China's position, posture and policy and why there is a shift.
Through the 2019defence White Paper, China had stressed on the need for balancing the trend of the current international security situation. It also set out core directions and objectives of China's military diplomacy and strategy by articulating the far-reaching goal of nurturing a new form of defence relations for deterrence, reassurance, and secure overseas interests, which is a breakthrough in some respects against Xi Jinping's vision for great power diplomacy with Chinese characteristics. Although China affirms its fundamental principles have not mainly changed but in the security realm,its current posture is inclined to more practical commitments rather ideological.
As signs of the mounting pressure of partnership-based alliance is becoming apparent, China's narrative is gradually tuning to the fundamental change in the US policy and literature. Indeed, China may have realised now there is a reason to be sceptical of the optimistic forecasts of regional security order as improving. A premise that is largely influenced by China's resilience and preparedness for offshore defence is its naval and maritime defence to keep regional and global threats at bay.
Indeed, this comes from the understanding that as China is moving closer to the centre of the world stage, the international community expects China to embrace the shift conflict-free. So far, China's engagement with the Belt and Road Initiative (BRI) haspartially favoured to check security challenges and likely military alliances.
As Beijing is taking the initiative to repair its relations with neighbours and show gestures that it is willing to cooperate, on the other side, Washington and its allies have resumed campaigns, stating that BRI is to exert China's influence on weaker nations. Each side has their reasons, but the situation seems partly a result of the current sluggish world order suffering from security dilemma, competition and misgivings about each other.
What is new in Beijing's Active defence?
The most salient feature in China's new approach is shying away from military options to mitigate security risks regarding overseas interests. Zhou Bo (Director of the Center for Security Cooperation in the Chinese Ministry of National Defense's Office for International Military Cooperation)explained the change as natural and argued: "wherever possible, the PLA has been trying to blend China's national interests with its international responsibilities." Second, interestingly for the first time through the2019 White Paper, China has conveyed a strong message that the People's Liberation Army would seek a stronger role to protect 'China's Overseas Interests' that includes Chinese people, organisations and institutions. This way, it has quietly but confidentially made China's overseas interests fall in the scope of its core national interest.
Traditionally, Beijing has stressed on its offshore facilities such as offshore fish farms, wind farms, drilling rigs, floating rocket launchers in and around its exclusive economic zone and 'historical claims' were under its defence umbrella. However, with the change in policy, now China reserves an equal amount of focus on jointly operated commercial ports, maritime assets and Sea lines of communication (SLOC)that are away from its shore.
For those who wonder how China protects its overseas interest, the answer is, it seems China does not to follow the US's traditional offshore balance model of acquiring too many expensive and permanent military bases and making military alliances, but rather, focus on soft or semi-hard balance by attaining naval/military rights to operate in the host countries' military facilities. Such a posture not just defends its cause but also justifies defensive use of force when its interests are challenged. In this regard, the PLA Djibouti Support Base, military rights in the pacific islands and military facilities in the South China Sea (SCS) islands and reefs help to escort China's task groups and could be seen as key features of China's offshore defence.
The second important feature of China's offshore facilities explains the economic rationale and commercial potential. If we were to compare overseas military bases and how much China spends, it comes nowhere near to the United States. However, whatever overseas military facilities that China has, they have certain unique features: primarily they serve Chinese business interests, but the US facilities were to assist Overseas Contingency Operations (generally known as funding the wars). Second, they are comparatively inexpensive and cost-effective, whereas the US maintains around 883 expensive overseas military bases and spends about $139.4 billion annually. Nevertheless, China has a lesser overseas combat experience.
Therefore, it is no surprise that China has been keen about reforming and modernising the PLA to build a fortified national defence and a strong military, which required overseas combat expertise.
China's offshore defence with limited offshore capabilities calls for focus to key geopolitical regions of the world such as East Asia, West Pacific, and the Persian Gulf. As China further intends to extend the training of PLA branches and deploy the aircraft carrier task group for far sea combat exercise, the reforms in China's military such as suspending commercial responsibilities, informatisation, modernisation of military theory, and organisational structure come in handy. As a result, the role of PLA branches has increased significantly in diversified military tasks such as "monitor China's territorial air and peripheral air space, carry out alert patrols and combat takeoff", and to build and develop far seas forces and overseas logistical facilities.
Besides, one could trace about three core approaches that China prefers to follow in safeguarding its sovereignty, security and development interests are self-help, partnership, and military protest.
China's self-help approach focuses on major security fields such as nuclear, missile defence, outer space, electromagnetic space, and cyberspace for nuclear and conventional deterrence, protect cyber sovereignty and information security. In fact, this approach was pretty much the same throughout. However, now that the scenario has changed with the global military competition in the areas of technological, intelligence developments towards informationized warfare, and intelligent warfare, China gives serious attention to tactical and strategic deployment of such facilities.
Second, the partnership approach emphasises on active development of China's military relations and partnerships with Central Asia, Russia and European countries in critical areas of non-traditional security threats such as terrorism and extremism, piracy, cybersecurity and bio-security. Besides, in the hotspots and international passages, China seeks to play a constructive role – meditation for the political settlement, and jointly maintain the security respectively.
Third, the element of military protest are set to follow in concerning areas of information and cultural warfare, Taiwan gaining of foreign influence, 'Tibet independence', the creation of 'East Turkistan', and in the South China Sea disputes.
For instance, sovereignty, maritime demarcation, and freedom of navigation and overflight over islands and reefs in the South China Sea were concerned the White Paper emphasised about creating favourable conditions by building "infrastructure and deploy necessary defensive capabilities … [and] conduct patrols", at the same time in commercial affairs China stated that it is committed about upholding freedom of navigation and overflight by all countries in accordance with international law and safeguard the security of SLOCs.
To make sure that this offshore adventure remains risk-free and reliable the White Paper set military strategic guideline for PLA to work within "the principles of defence, self-defence and post-strike response, and adopts active defense", and stressed the strategic defence and offence at operational and tactical levels to contain and win wars.
What worries China?
The White Paper makes some observation that also appeared to be China's security concerns. China views the situation in Asia-Pacific (and the South China Sea) as "generally stable and improving"; contrary, it views the situation in Europe and the Persian Gulf as disturbing. Besides, at this juncture,China also asserts that despite its attempts to stimulate confidence the military alliances, deployment and intervention were adding complexity to regional security.
If that is the case, in China's opinion, who is undermining regional security? The White Paper roughly mentions the United States, Republic of Korea, Japan and Australia's activities resonate as a challenge to regional security. Other areas of China's concerns also include the UK, France, Germany, Japan and India's rebalance and optimisation of their military structure. Perhaps a better question might be: is China's opinion influenced by the Indo-Pacific debate?
Interestingly, by stating that the security situation in Asia-Pacific remains generally stable, the White Paper tried to avoid overlaps with American strategic interests. On the other hand, it referred to the US military and diplomatic efforts as the primary source of intensifying strategic competition, hence causing China to focus on offshore defence.
Meanwhile, either in the offshore balance or defence, the alliances play an essential role. Though China's seeks military partnership based on non-alliance and non-confrontation, the US policies however, is driving China closer to Russia and SCO members. Further, Beijing also attempted to clarify its principle position as 'Defensive National Defense Policy' and never seek hegemony, expansion or spheres of influence. At this stage, to avoid misgivings about its principles and actions, effective communication and cooperation are best for China.
In terms of balancing threat perceptions about China's rise, the White Paper recognizes the need for Confidence-Building Measures (CBMs) and treaties of good-neighbourliness, friendship and cooperation with the neighbours.
For the moment, the new posture to protect China's overseas interests translates that the country is gradually heading towards impactful offshore defence. Nevertheless, in the long run, despite the US and other players counteracts, PLA's international profile would increase significantly regarding China's offshore facilities and international military cooperation.
Toward A More Thoughtful Nuclear Diplomacy: An American Strategic Imperative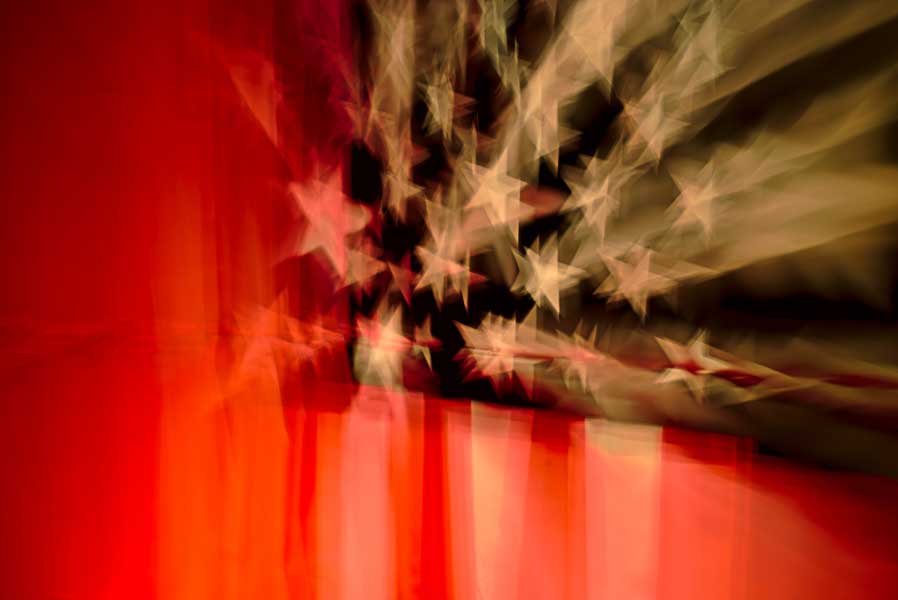 "Hope is by nature an expensive commodity, and those who are risking their all on one cast find out what it means only when they are already ruined." -Thucydides, The Peloponnesian War (416 BCE)
Hope is never a viable foreign policy. For the United States and its pertinent allies – when all falsely-comforting optics have been seriously set aside – it will become plain that Kim Jung Un never have had any genuine intentions to "denuclearize." Accordingly, those earlier expectations spawned by the White House that Pyongyang might somehow destroy its nuclear weapons and infrastructures (aka "complete denuclearization") will be finally discarded.
Nonetheless, for US President Donald Trump, this immutable obligation will come as an unpleasant surprise. He had expressly assumed, after all, that the two adversarial leaders "fell in love" upon joining hands in Singapore, and that his relevant international statecraft could be extrapolated directly from the narrowly commercial worlds of real estate bargaining and casino gambling. At that foreseeable stage of diplomatic negotiations, Mr. Trump will have no choice but to "live with" a nuclear North Korea, and the United States will have no choice but to focus on more tangibly meaningful goals.
Most important of all such goals will be the creation of a durable and mutually gainful deterrence regime with Pyongyang.[1]
Because these two already-nuclear adversaries will be starkly asymmetrical in nuclear military terms (that is, in regard to their respective nuclear assets and capabilities), Washington will require a different strategic posture from what successfully obtained during the Cold War era.[2] Back then, seeking a secure war-avoidance regime between roughly symmetrical superpowers – the US and USSR – the accepted security stance was termed "mutual assured destruction" or "MAD." That once stable stance, however, could never be appropriate today between the US and North Korea.
For just one notable difference, it would not be safe for an American president to assume the long-term decision-making rationality of his counterpart in Pyongyang. Reciprocally, and perhaps even reasonably, Kim Jung Un might not feel much better about assuming Donald Trump's verifiable and durable reliability. The ensuing uncertainties in Washington and Pyongyang could at some point give rise to more-or-less irresistible incentives to preempt, either by one side or the other.
As so little can ever be predicted about literally unprecedented interactions, these incentives could become authentically "synergistic." Here, the "whole" of any particular crisis outcome would be cumulatively more damaging than the "mere" additive sum of its recognizable "parts." In all such sui generis kinds of crisis interaction, the only truly predictable element would be the outcome's total unpredictability. It follows, inter alia, that both Donald Trump and Kim Jung Un ought to be modest about their prospective control over nuclear events, that is, extremely modest. To be sure, this would not be a convenient time or occasion for any exaggerated national expressions of pride, arrogance or immodesty.[3]
Not at all.
Knowing all this, how should the American president best proceed? To begin, meeting new and necessary strategic objectives by the United States should no longer center on fine-tuning "marketing" decisions made at Trump White House. Going forward, the critical US security task will necessarily go considerably beyond narrowly childish presidential assessments. Now, it should involve variously multi-layered, and many-sided intellectual challenges.[4]
Not by any means will this daunting task be manageable by those who would substitute "hope" for analysis.
In essence, success will never lend itself to proper resolution by an American president who remains mired in superficial elements of bargaining, one irremediably intoxicated with showcasing his confused diplomatic priorities of "attitude" over "preparation."
Going forward, among other things, the United States will need to present itself credibly to North Korea as willing and able to inflict unacceptably damaging retaliations in response to absolutely any conceivable levels of nuclear aggression. Although, earlier, President Trump's visceral position vis-à-vis Pyongyang had been to threaten Kim Jung Un with "fire and fury" or "total destruction," this was plainly not a sensible approach to achieving and sustaining long-term nuclear deterrence. However counterintuitive, Mr. Trump ought quickly understand, the credibility of US nuclear deterrent threats could vary inversely with the extent of enemy-threatened destruction.
If the perceived costs or "disutility" of American retaliatory destruction were blatantly disproportionate to the initial aggression, US deterrence could become correspondingly less persuasive.
This unfavorable outcome would obtain whether the American threats were issued sotto voce, or loudly, brashly and unambiguously.
In any strict scientific assessments of pertinent probabilities, such vital security requirements would represent uncharted waters; there could exist no fully reliable ways of determining what specific US deterrent threats were suitable or optimal. Still, it stands to reason that calibrating American retaliatory threats to the particular level of expected North Korean harms would generally offer a more prudent and promising strategy than simply posturing with various spasmodic, intermittent and across-the-board "MAD-style" threats of "total destruction."
In this connection, it could sometimes be wiser to signal Pyongyang of Washington's readiness to wage a "limited nuclear war," at least in certain specific conflict scenarios.[5]
Largely, this is because of the obviously asymmetrical nuclear capacities between these two prospective enemy states and because Washington must always seek to minimize the chances of any consequential misperceptions or strategic misunderstandings by Pyongyang.
Trump will also need to avoid exaggerating the strategic benefits of "personal attitude" in crisis-related diplomacy, and to proceed with a conscientiously fashioned analytic template. This would be a posture that could account for both the rationality and intentionality of enemy decision-makers in Pyongyang. In essence, Washington should soon approach the growing North Korean nuclear threat from a more disciplined conceptual perspective. This means factoring into any coherent US nuclear threat assessment (a) the expected rationality or irrationality of all principal decision-makers in Pyongyang; and (b) the foreseeable intentional or unintentional intra-crisis behaviors of these same adversarial decision-makers.
"Theory is a net," quotes (from the German poet, Novalis) the philosopher of science, Karl Popper,[6] and "only those who cast, can catch." In all such bewilderingly complex strategic matters, nothing can prove to be more practical than good theory. Always, in science, explanatory generality is the key to specific meanings and predictions. Having readily at hand such comprehensive policy clarifications could help guide US President Donald Trump usefully beyond otherwise vague or simply impromptu appraisals.
Under no circumstances, this president must be reminded, should such multi-sided crisis possibilities be assessed (implicitly or explicitly) as singular or ad hoc phenomena.
There is more. Going forward, capable American strategic analysts guiding the president should enhance their newly-planned nuclear investigations by first identifying the basic distinctions between (a) intentional or deliberate nuclear war, and (b) unintentional or inadvertent nuclear war. The derivative risks resulting from these (at least) four different types of possible nuclear conflict are apt to vary considerably. Those American analysts who might remain too completely focused exclusively upon a deliberate nuclear war scenario could too-casually underestimate an even more salient nuclear threat to the United States.
This is the increasingly plausible threat of unintentional or inadvertent nuclear war.
One additional conceptual distinction must now be mentioned and inserted into any US analytic scenario "mix." This is the subtle but still serious difference between an inadvertent nuclear war and an accidental nuclear war. To wit, any accidental nuclear war would have to be inadvertent; conversely, however, there could be certain determinable forms of inadvertent nuclear war that would not necessarily be accidental.
Most critical in this connection are various significant errors in calculation committed by one or both sides – that is, more-or-less reciprocal mistakes that could lead directly and inexorably to a genuine nuclear conflict. Here, the most blatant example would concern assorted misjudgments of enemy intent or capacity that might somehow emerge during the course of any one crisis escalation. Such misjudgments would likely stem from an expectedly mutual search for strategic advantage occurring sometime during a competition in nuclear risk-taking.
In more expressly strategic parlance, this would suggest a more-or-less traditional search for "escalation dominance" in extremis atomicum.
There would then also need to be various related judgments concerning expectations of rationality and irrationality within each affected country's core decision-making structure. One potential source of unintentional or inadvertent nuclear war could be a failed strategy of "pretended irrationality." A posturing American president who had too "successfully" convinced enemy counterparts of his own irrationality could thereby spark an otherwise-avoidable enemy preemption.
"Played" in the other direction, an American president who had begun to take very seriously Kim Jung Un's presumed unpredictability could sometime be frightened into striking first himself. In this alternate case, Washington would become the preempting party that might then claim legality for its allegedly defensive first-strike. In any such "dicey" circumstances, those US strategists charged with fashioning an optimal strategic posture would do well to recall Carl von Clausewitz's oft-quoted warning (in On War) concerning "friction."
This "Clausewitzian" property represents the unerringly vital difference between "war on paper" and "war as it actually is." It's not a distinction readily determinable by any presidential "attitude."
It is also possible, amid such chess-like strategic dialectics, that the first "game" might end not with an enemy preemption, but instead with Washington deciding to "preempt the preemption." Here, US president Trump, sensing the too-great "success" of his own pretended irrationality, might quickly foresee Kim's consequent insecurity, and then (maybe even quite rationally) decide to "strike first before the enemy strikes first."
If this game were played in the other direction, it might sometime end not with a US preemption generated by compelling fears of enemy irrationality, but rather with an enemy first-strike intended to preempt a then-anticipated American preemption. In any event, implementing long-term successful nuclear deterrence between Washington and Pyongyang would be in the best interests of both parties. US President Donald Trump now has a distinct opportunity to make calculable progress on the North Korean nuclear problem, but only if he can finally get beyond the patently futile hope of eliciting enemy "denuclearization."
It follows, plainly and incontestably, that the best use for American nuclear weapons in any ongoing US-North Korea negotiation will be as elements of dissuasion or persuasion, and not as actual weapons of war. In this regard, the key underlying principle goes back even before the advent of any nuclear weapons. Remembering the ancient Chinese strategist Sun-Tzu in his On War (Chapter 3, "Planning Offensives"): "Subjugating the enemy's army without fighting is the true pinnacle of excellence."
For Donald Trump, there can be no more timely or primary principle of diplomacy with Kim Jung Un. Recalling also ancient Greek historian Thucydides, a US presidential knowledge of history ought soon obtain more conspicuous pride of place. Apropos of such an always vital knowledge, basing US national security policies upon vague "hopes" would quickly become a too-grievously "expensive commodity."

---
[1] It goes without saying that the benefits of such creation would likely "spill over" into the wider world of strategic planning and and diplomacy, thereby reducing the risks of certain types of war in other parts of the globe. For example, one plausible effect would be a corollary reduction of nuclear risk between Israel and its various enemies in the Middle East. See, by this author, Louis René Beres, https://besacenter.org/wp-content/uploads/2017/03/427-Trump-North-Korea-Israel-Nuclear-Strategy-Beres-final.pdf
[2] Nonetheless, we are presently living in a diplomatic world that could accurately be termed "Cold War II." This second Cold War will inevitably provide the broad structural context for whatever actually transpires between the United States and North Korea. On this particular context, by this author, see: Louis René Beres, https://besacenter.org/wp-content/uploads/2019/07/162-MONOGRAPH-Beres-Israeli-Nuclear-Deterrence-CORRECTED-NEW.pdf
[3] This calls to mind, of course, what the ancient Greek philosophers and playwrights called "hubris."
[4] One of these increasingly serious challenges will be the prospect of certain third-party hacking interventions, that is, intrusions by another state or sub-state actor (terrorist organization) intended to "catalyze" a nuclear war between the United States and North Korea. Indeed, in some conceivable scenarios, the pertinent hacking aggressor could even be a pure "mercenary" hired by a state and/or terrorist group.
[5] Several of the author's early books deal very specifically with aspects of a limited nuclear war scenario. See, for example, Louis René Beres, The Management of World Power: A Theoretical Analysis (1973); Louis René Beres, Terrorism and Global Security: The Nuclear Threat (1979); Louis René Beres, Apocalypse: Nuclear Catastrophe in World Politics (1980); Louis René Beres, Mimicking Sisyphus: America's Countervailing Nuclear Strategy (1983); and Louis René Beres, Security or Armageddon: Israel's Nuclear Strategy (1986).
[6] See Popper's classic, The Logic of Scientific Discovery (1959).
Russia and China: Union or Strategic Uncertainty?
Russia–China military cooperation is gaining momentum. Since the start of the year, the sides have conducted naval exercises, the first joint patrol of bomber aircraft and a series of joint military competitions. Theatre of war missile defense exercises in the form of computer simulation has also been announced. And the Chinese side will once again take part in the Tsentr strategic command post exercise this year.
A new agreement on military cooperation that will supersede the long-obsolete 1993 document is currently being drawn up. The agreement will turn many of the events that already take place, including the joint patrol of bomber aircraft, into formalized and ongoing areas of cooperation.
This cooperation is not limited to the Asia-Pacific. In 2017, joint fleet exercises were held on the Baltic Sea. And nothing is preventing Chinese and Russian bomber aircraft from conducting flights over the Atlantic.
The new military agreement may well include more sensitive elements, even helping China develop its own Ballistic Missile Early Warning System (BMEWS) and integrating Russian and Chinese BMEWS, with mutual automatic data exchange.
There are quite clear and long-term factors behind the accelerated rapprochement of two states in the military sphere. U.S.–China relations are rolling down to the same "destination" where U.S.–Russia relations have been since 2012–2014. Since the causes of the conflict between the United States and China go deeper than the US-Russia discord (Russia is in no position to challenge the United States as a global leader, no matter how much it might want to), there is no hope for a resolution in the near future.
Under these conditions, we cannot but pose an inevitable question about the nature of relations between Russia and China. In other words: Is a military and political union between the two countries possible? The sides have repeatedly denied any intention to create such a union.
What is more, in their official rhetoric both China and Russia pointedly condemn the very idea of military and political alliances, which have long been referred to as "relics of the past." By rejecting the idea of military and political alliances in principle, both Moscow and Beijing justify their opposition to the expansion of the U.S. system of unions in strategically important regions.
The parties have repeatedly confirmed that they have no intention of creating a military union. This was reiterated once again during the visit of President of the People's Republic of China Xi Jinping to Moscow in June 2019. The Joint Statement on Developing Comprehensive Partnership and Strategic Interaction Entering a New Era states that the sides "refuse to establish allied relations, confrontation or non-directedness against third-countries."
Thus, against the background of the continuing rapprochement of Russia and China, their leaders not only avoid talking about a union but also prefer to enshrine the lack of intention to build such relations in the foreseeable future in official documents.
What is this? How does it accord with the steps that Russia and China are taking in practice?
First of all, it makes sense to consider what an alliance between Russia and China could represent in the current conditions.
This problem is largely viewed through the lens of the experience of the world's most powerful alliance, namely, NATO. NATO is perceived as an example of a military alliance with the most strictly prescribed conditions. The first part of Article 5 of the NATO Charter is often quoted in this respect: "The Parties agree that an armed attack against one or more of them in Europe or North America shall be considered an attack against them all…"
However, the mechanism for exercising the right to collective defense is extremely vague. Assistance to the attacked party or parties is to be provided "by taking forthwith, individually and in concert with the other Parties, such action as it deems necessary, including the use of armed force, to restore and maintain the security of the North Atlantic area."
The terms of the 1955 Treaty of Friendship, Cooperation and Mutual Assistance (the Warsaw Pact) drawn up by the Warsaw Treaty Organization were worded in a similar spirit.
From a legal point of view, neither the NATO Charter nor the documents that made up the Warsaw Pact contain any firm guarantees that the respective alliance will use force in response to an attack against one of its members. This notwithstanding, both the USSR and the NATO member countries counted on this and it was a basic fact of the Cold War. It was through the understanding on both sides that even a limited confrontation on the periphery would be fraught with extreme danger that stability was maintained.
Such assuredness could not come from language of the agreements and was based only partly on these documents. The real political and military steps taken by the parties to the agreements were far more important, as they indicated their intentions to fulfill their obligations under the coalition agreements as closely as possible if one of the coalition partners were to come under attack. The agreement outlined the form of the partnership but did not imbue it with any real content.
There were, and still are, numerous "sleeping" military alliances around the world that contain mutual obligations but which have never been activated in practice. For instance, the 1961 Sino–North Korean Mutual Aid and Cooperation Friendship Treaty, which has very rigid obligations in terms of mutual military assistance, are still in effect. However, China regularly calls the military obligations of the treaty into question and does not take the document seriously at all (until recently, that is).
The United Kingdom and Portugal have enjoyed allied relations for centuries (the first such agreement was signed in the XIV century) that survived countless wars and were used in the interests of the United Kingdom during the XX century. However, in 1961, India forcefully annexed the Portuguese colonies of Goa, Daman, and Diu. At the time, the United Kingdom declared that entering into a war with India over this was "out of the question."
Real actions prevail over the letter of contracts. Sweden is not a member of NATO, but, from the point of view of practical military planning, it should be treated as such. And it has been since the days of the Cold War. As proof of this, we can point to the nature of joint exercises and exchanges of military delegations; intelligence cooperation; military-technical policies; and Sweden's participation in NATO missions abroad.
Russia and China already have a document in place that, in extremely vague terms, describes possible military cooperation in the event of a threat to the security of one of the parties.
We are talking about the 2001 Treaty of Good-Neighbourliness and Friendly Cooperation Between the People's Republic of China and the Russian Federation. Article 9 of the treaty reads as follows:
"When a situation arises in which one of the contracting parties deems that peace is being threatened and undermined or its security interests are involved or when it is confronted with the threat of aggression, the contracting parties shall immediately hold contacts and consultations in order to eliminate such threats."
Thus, even now, in the event of a military threat to one of the parties, Russia and China must, under the treaty, initiate contact with each other in order to discuss possible joint actions to eliminate the threat. The use of military force is not specifically mentioned, but it is not excluded either. In essence, such obligations do not look any weaker in principle that the norms of the NATO Charter — if we consider the two documents out of context, that is.
The context of the 2001 treaty was fundamentally different. At the time, Russia was in deep crisis as a military power, and it was unclear whether or not the country would be able to maintain any significant aspects of the military potential it had inherited from the Soviet Union. China was taking the first steps towards restoring its own military power. Both countries were relatively weak economically and pursued a policy of integration into the U.S.-led liberal world order. Military cooperation was in its infancy and was primarily intended as a means of insurance against any obvious military aggression on the part of the United States – a scenario that seemed almost impossible back then.
Given these circumstances, it stands to reason that the terms of the treaty should not be taken too seriously.
Fast forward to today, and the two countries have become stronger both economically and militarily. Both Russia and China are locked in a systemic conflict with the United States, one that penetrates all aspects of bilateral relations and is unlikely to be speedily resolved any time soon. Russia and China have been conducting joint military exercises for almost 15 years now, systematically increasing the interoperability of their troops.
These exercises gradually cover new areas of military activity. The general staffs and security councils of the two countries have established permanent contacts. Contacts at the highest levels between Russia and China are extremely close, and cooperation in all respects is generally consistent with what is to be expected between military allies.
In combination with the existing 2001 agreement, one can conclude that the union certainly has its place. The soon-to-be-concluded new agreement on military cooperation, as well as a number of other steps, will all contribute to the formation and consolidation of this union.
What would happen if the United States attacks China? For example, if the United States attacks Chinese forces that are attempting to resolve the issue reuniting Taiwan with the mainland? We cannot predict what would happen. A situation of strategic uncertainty arises, which at the planning stages of a possible U.S. operation against China would force the enemy (i.e. the United States) to prepare for a negative scenario (Russia's entry into the war).
This raises the threshold of possible U.S. aggression significantly and requires additional forces and equipment to be allocated in order to carry out operations in the Pacific. This would lead to additional costs, which is a sensitive issue for a country living in debt with absolutely no prospects for easing that debt burden. At the same time, moving relations with China to a qualitatively new level in this manner would not require additional large expenses from Russia, as the country's military planning is already based on the threat of a military conflict with the United States.
Maintaining relations as a kind of "not fully formed union" has its benefits for both Russia and China. The partnership between the two countries is based on their attitude towards the United States and the world order it dominates. The issues with Russia's attempts to integrate into this world order started to become apparent in 2007 (with Vladimir Putin's Munich speech), and its failure became complete and obvious in 2014. For China, this moment came in June 2018, when the economic war with the United States began.
Outside the framework of the confrontation with the United States and the Western world order, the positions of Russia and China may differ on a number of issues. Russia pursues an independent policy of simultaneously developing relations with all the countries in Asia, including India, Japan and Vietnam, regardless of these countries' relations with China. Beijing similarly pursues a policy of active development with European countries, regardless of their relations with Russia. One example of this is the 16+1 format, where China is developing relations with the countries of Central and Eastern Europe.
The sides value their independence, while Russia, as a smaller economy, avoids taking out large loans from China and giving the latter control over strategically important Russian assets wherever possible.
Does this mean that the two sides cannot act together? Of course not. Neither NATO nor the defunct Warsaw Pact are or were full-fledged alliances of great powers. They were hierarchically built groupings of superpowers and their vassals and half-vassals united only by a common ideology of varying degrees of rigidity.
Old alliances were, in fact, built around common goals (a common enemy) for a specific period of time. And they did not rule out the possibility that the members may have differing positions on secondary policy areas. Take the 1898 Fashoda Incident between Britain and France (who were allies in the First World War) during the Scramble for Africa, for example, which almost led to war. Immediately after the end of the First World War, Great Britain and France entered into a fierce political struggle over the redivision of the Middle East that culminated in the Sykes-Picot Agreement.
This is a typical model of relations between major powers, one that has always existed. The relations between NATO and the Warsaw Pact countries were a deviation from this, due to the ideological nature of the conflict between the two sides. Such minor contradictions do not rule out the possibility of an unremitting joint struggle in the name of a common goal. As such, a qualitative shift has taken place in Russia–China military and political relations in 2018–2019. The final format of these allied relations may be formalized in the future, or it may never happen at all. Either way, little will change.
From our partner RIAC