Afghanistan's Rigid Cultural Norms; A Serious Challenge for Girls' Education
The Afghan government, headed by Hamid Karzai, the first elected president of Afghanistan after the collapse of Taliban's government in 2001 and its international donors with millions of dollars and other resources embarked a new era in Afghanistan. Since then the governmental and non-governmental organizations funded by international donors built many schools, recruited and educated teachers and instructors, and families started sending their progenies including girls to school. There is not an accurate statistic regarding the number of girls who went to schools during this period, but there is a widespread consensus that, since 2001, millions of girls who were deprived ofgaining education during the Taliban's rule, found access to education.
Now that almost eighteen years have passed since the collapse of the Taliban's regime, the status of education particularly girls' education is not as good as it was expected. Roughly two-thirds of Afghan girls do not go to school according to the recent report published by the USAID. As the security situation worsens in Afghanistan, the progress that has been made towards girls' education may result in a reversal. Despite the infusion of millions of dollars by foreign countries and other international independent institutions, the Afghan government could not fight with rampant challenges especially rigid cultural norms that ban girls' education in Afghanistan. Girls are often kept at home because of harmful gender measures and these issues impede their education. Even on the basis of highly optimistic figures about the participation of girls in education, there are millions of girls in the country who have never been to school, and many more have just gone to school for a short time.When it comes to obstacles to girls' education in Afghanistan, the government and other relevant institutions often mention insecurity the main reasons for the exclusion of girls from schools. They rarely touch the issue of cultural norms that deprive girls from education more than insecurity.
When the Taliban government collapsed in late 2001, the new Afghan government and its supporters, the countries that participated in the United States-led coalition in Afghanistan, faced with two major challenges: how to re-establish the educational system for half of the school-age population in a country with a high poverty rate and how to help girls who were excluded from education during the Taliban's era to go back to school.To achieve this goal, the Afghan government, international donors, and foreign countries invested hugely in girl's education in Afghanistan.They taught that by building schools, providing educational materials such as textbooks and other educational resources would help Afghan girls obtain education. There is no doubt that these aids paved the way for Afghan girls to find access to their basic rights – education. But unfortunately, neither the Afghan government nor the international organizations working on developing educational programs paid serious attention to one of the key challenges to girl's education – the prevailing rigid cultural norms among the communities and families that ban hundreds and thousands of girls from going to school in Afghanistan.
In Afghanistan, there are still a large number of tribes and communities who assume women as home keepers and believe that they don't' have any kind of responsibilities outside the home. Given that they are not interested too much in sending their daughters to school. They still consider some of the common social norms as taboos such as schooling girls. Regardless of the fact that housekeeping and home affairs should be done well and appropriately, girls need to gain education. Some communities in Afghanistan think that schooling girls are a disgrace and for justifying their reasons, they refer to religion that actually, there is not any religious justification for halting girls from obtaining education. Among the number of Afghans who consider girls' education as taboo and forbidden, it is believed that women should raise their children and not spend their time in school. Being ignorant of the fact that raising children can be done better if a mother acquires education. However, these and dozens of other traditional beliefs in Afghanistan have caused a large number of girls to be deprived of going to school.
To fight with the abovementioned challenges, the Islamic Republic Government of Afghanistan passed the Law on the Prohibition of Violence Against Women in August 2009. This law for the first time in Afghanistan considers child marriage, forced marriage, compulsory self-immolation and other 19 types of violence against women, including rape as a crime, and for those who commit imposed a penalty.Although the Law on the Elimination of Violence against Women is an essential step in the eradication of violence against women and girls, it does not help girls have access to education. In other words, the above law does not help girls and women in the fight against the rigid traditional norms and values that ban them from gaining education.
According to the Constitutional Law of the Islamic Republic of Afghanistan, education is the right of all citizens and is provided free of charge by the state.To this end, the government is required to design and implement effective programs in order to promote the balanced distribution of education throughout Afghanistan, to provide compulsory secondary education. This constitutional principle stipulates the need for access to quality and balanced education services for all citizens of the country, regardless of cultural, linguistic, ethnic, gender and physical status. Article 44 of the 2004 Constitutional Law of the Islamic Republic of Afghanistan specifically deals with the education of women. According to this principle, the government is obligated to plan and implement effective programs for the balancing and development of women's education. Another part of the government's obligation is to comply with a number of international treaties. These treaties include Third Millennium Development Goals and Education for All. Under the two treaties, the Afghan government is required to provide all children with access to primary education.
The Prevailing Challenges towards Girls' Education
Early and Child Marriage:More than half of the girls in Afghanistan aregetting married before reaching the age of 19, of which 40% are between the ages of 10 and 13, 32% at age 14 and 27% at the age of 15. The United Nations holds that seven million and 300,000 girls are getting married before reaching the legal age around the world every year, of which 12 percent are Afghan girls.According to the Afghan Independent Human Rights Commission, the main reasons for the rise of forced and underage marriages in Afghanistan are poverty, unfair socialization, insecurity, and the continuing impunity culture. But researchers argue that illiteracy is the main reason for child marriage in Afghanistan.So, as girls get married, they do not continue their education. When they are kept ill treated as their parents, their daughters encounter the same fate as they faced after getting married.
In a country where a third of the girls marry before age 18, the marriage of children leaves many girls out of education. The minimum age for marriage for girls is in accordance with Afghanistan's Constitutional Law is 16. In practice, the law is less enforced, which is why most girls are married before the age stipulated in the law. The consequences of marriage for children are very detrimental and lead to the exclusion from education. Other losses due to child marriage include serious health hazards, including the deaths of girls and their children due to early pregnancy. Girls who are married at an early age may also be more likely to be victims of domestic violence than girls who are married at a later age.
Resistance anti-Teaching Girls by Male Instructors: In Afghanistan, many families are not willing to accept male teachers for their daughters. When the first girl school in Kabul was established in the early twentieth century, it was faced with a shortage of female teachers, and the government inevitably appointed male teachers to teach at girl schools, and this is still a problem for girl's education in Afghanistan. With increasing female students, girls encountered more problems. In Afghanistan, in the remote areas still, families disagree with the presence of male teachers in girl schools. Despite this traditional belief, in many regions of Afghanistan, male teachers teach at girl schools. But, generally, a shortage of female teachers prohibits girls from going to schools. This problem gets more serious and severe, when girls grow older because traditional families in Afghanistan don't let their daughters continue their education in presence of male teachers.
Unfortunately, there are not enough schools for girls in Afghanistan. Girls have two options either go to boy schools which are far away from their vicinity or leave education. Hence, some families prevent their daughters from traveling to another area for long periods of time. On the other hand, in some provinces of Afghanistan due to lack of facilities, girls and boys are allowed to study in the co-ed classroom, which is not acceptable for many families due to the dominant traditions and the culture governing in Afghanistan. Thus, many Afghan girls are left out of school in areas where the government cannot provide separate classrooms for boys and girls and schools don't have adequate educational resources such as instructors, classrooms, and other supporting materials for teaching. And, families are not allowing their daughters to study together with boys in the one class.
Resistance against girls being taught by male instructors is not the same in every province of Afghanistan. This problem has been solved in the areas where the cultural barriers to girls' education have been reduced, where households, school administrators and community elders have supported girls to complete their schooling even with male teachers. Those girls who are completing their schooling either with female teachers or male ones can enter higher education institutions and will be hired as teachers in girl schools after graduation. This has led to a minimization of female teachers in girl schools in some regions of Afghanistan particularly in the central provinces of Afghanistan. This achievement has strengthened both the presence of women in the community and the cultural sensitivity of preventing girls from entering school and university. This cultural and public awareness provides the ground for a new tradition in which families try to encourage their daughters to complete their education to become teachers to support other girls in their communities.
This change in attitudes towards the education of girls is more rampant in the central regions of Afghanistan such Ghazni, Bamiyan, and Daykundi provinces. Also, this attitude to helping girls go to school as boys have been developed in some ways in Badakhshan Province and some northern provinces of the country. But in other provinces, with the exception of the cities of the country, girls continue to be educated with serious cultural limitations. Even with educational facilities, families do not allow their daughters to go to school and families that allow their girls to go to primary school but ban them from going to secondary school.
Exclusion of Sexual Abused Girls from School: Besides war and conflicts that lead to girls' exclusion from education, girls on their way to school also face unwanted crimes and abusive practices, including abduction and sexual harassment in Afghanistan. There are many reports of kidnapping of girls on the ways to schools by criminal gangs. Abduction is similar to acid attacks that have widespread effects on girls' deprivation of gaining education. Kidnapping and sexual harassment cause many Afghan families in their communities to keep their children, especially girls, at home because sexual harassment and kidnapping can harm the honor of a family. So, it can have devastating consequences for girls 'reputation and personality in their communities. That is why it is difficult for parents to bear it. Therefore, sexual harassment and kidnapping is also a key obstacle toward girls' education.
The stigmatization and social taboos related to rape lead to many girls being abandoned by their families. Victims are penalized doubly over: they become social outcasts, whereas their violators go free. Several of these victims are schoolgirls. The weakening effects of sexual violence among the communities and families inevitably spill over into education systems. Girls subjected to rape typically experience grave physical injury – with long consequences for school attendance. The psychological effects, together with depression, trauma, shame, and withdrawal, have devastating consequences for girls' education. Many girls drop out of school after rape pregnancy. Moreover, concern and terror of sexual attacks will lead families to prevent their daughters from going to schools. Fear of social stigmatization from sexual abuses is an important factor in household decisions on whether to send their children to school or not.
The question is here that Afghan families instead of fighting with stigmatization sexual harassment and kidnapping, they succumb to it. And most importantly, girls who been sexually abused are both the victim of sexual harassment and social stigmatization that it carries thereafter. Again, this social stigmatization depends that how families and communities interpret the consequences of sexual harassment and abuses. Since many families and communities still are in this believe that girls who have been abused sexually should be kept at home, and leave pursuing their education, hundreds and thousands of Afghan girls are deprived of education, as a result. This approach of families toward sexually abused girls that they should not go to school is rooted in the rigid cultural norms among communities. While studies indicate that one of the best ways to help the victims of child sexual abuse is providing education.
Gender Stereotype and Cultural Discrimination Against Girls' Education: Gender stereotypingis the practice of ascribing to an individual woman or man specific attributes, characteristics, or roles by reason only of her or his membership in the social group of women or men. A gender stereotype is, at its core, that belief may cause its holder to make assumptions about members of the subject group, women and/or men.But a large body of literature demonstrates that stereotyping often results in violations of human rights and fundamental freedoms of individuals.An example of this can be the incapability of the justice system to hold perpetrator of sexual violence accountable on the basis of stereotypical views about women's appropriate sexual behaviour.
Cultural discrimination against women includes those differences of treatment that exist because of stereotypical expectations, attitudes, and behaviors towards women. The findings of the Special Rapporteur demonstrate that stereotype about women's role within the family leads to a division of labor within households that often result in poverty for women and lower levels of education. A stereotype is harmful when it limits women's capacity to enhance their personal abilities, pursue their professional careers and make decisions about their lives. The view that rearing children is women's responsibility, is a negative gender stereotype among the families and communities. Likewise, in Afghanistan, because of the predominant cultural and gender norms among the families and communities, boys' education in the majority of families is given priority to girls' education, or girls' education is not generally of interest or is acceptable merely for a limited period.
Women in Afghanistan are discriminated because of dominant beliefs of patriarchy from childhood, even before birth. And part of the reason that Afghan girls are experiencing severe gender discrimination is pertaining to the dominant discriminatory cultural norms among the communities in Afghanistan. They are born with discrimination and die with discrimination. Lack of public awareness of human rights standards, low levels of literacy, poverty, incorrect traditions, lack of laws that support the presence and participation of women in society are among the factors that increase discrimination and, as a result, deprive women of their rights and freedoms.According to Kristensen (2016), 70 % of the women whom the author interviewed said that they experienced discrimination in different manners.Many of the women whom the author interviewed had unique stories about their lives – how their brother was free to choose the education he wanted, while they were not permitted, either for economic reasons or because they had to get married instead.One of the stories that Kristensen cites from her interviewees is extremely shocking – "When I was little my parents had a bad financial situation. So, they just sent my brother to school, said you're a girl. Girls do not need to go to school, because, finally they do marry, and they don't need to learn."In a traditional country like Afghanistan, women and girls are suffering from gender discriminations against them that are mainly rooted in the cultural norms of their communities and the gender stereotypes of men toward women.
Girls' Education and the Dominated Patriarchal Codes: Social scientists define patriarchy as the power of man over women. They argue that patriarchy refers to males' ideology, privileges, and other principles are perceived for subjugating the females' roles and functions in the societies. Patriarchal societies are known for marginalizing the feminine.They typically ignore or trivialize what is concerned with feminine characteristics.
Given the above definition, a country like Afghanistan that has a strong patriarchal attitude toward womanhood. In Afghanistan, because of the predominance of patriarchal attitudes and behaviour in families and communities, the power of patriarchy regulates all relationships by means of education, and it serves the interests of the patriarchal society. Therefore, equal opportunities for women and men are not provided in the social, political, economic, and educational spheres. Men can easily implement their projects in different areas, but women will face a lot of problems in the same arena. In the patriarchal society like Afghanistan, the cultural norms do not provide women with equal opportunities for gaining education and working outside the home. Thus, women are left marginalized.
Since education as an important tool in the relationship of power, it can be the root stone of gender inequality in traditional society, and women are the main victims of this gender inequality. Afghanistan, as the country with the most patriotic power in the political, economic and social spheres, some prevents and communities either by cultural means or on the basis of the patriarchal principles deprive girls from their basic human right – gaining education. Additionally, women are not counted as members of society as their men counterparts, and it has been embodied in some communities due to the control of education by patriarchal society. So, as education is an important tool that can question the values ​​and norms of patriarchal society over the long term, communities' elders and family's decision makers (males) knowingly ignore girl's education.
Conclusion and Recommendations
Cultural barriers are one of the main obstacles to the growth and spread of girls' education in Afghanistan. A large part of these cultural norms is learned through the process of socialization that shapes our lives. In this context, one of the most important ways of development and transformation in each society is to challenge and ignore the norms that for various reasons are no longer responsive and meaningful for a group or stratum. Without breaking the norms of the old, the divine, the one-sided, the unequal and the incompatible with the style and the modern conditions of life in the contemporary world, the society is dying and ruining. The key to the dynamism and transformation of a society and culture is based on the critical and challenging approach toward the value systems and norms of that society. This process starts with the breakdown of the norm and ends with the transformation of values.
Studies and researches demonstrate that educating people can play a significant role in the transformation of cultural norms and rigid cultural values.Since in Afghanistan mostly girls are the victims of these rigid cultural norms, educating them can be one of the best and most effective ways to eliminate discrimination and gender inequalities. Because when girls gain education, skills, and, the capabilities required for their presence in the society, they can fight with the political, economic, social, gender, and educational inequalities in their living communities. The Afghan Ministry of Education as a responsible entity in providing education should pay close attention to the education and training of girls and women and provide special programs in this regard. These actions require that certain mechanisms should be created by the Ministry of Education and other relevant entities for fighting with the predominant rigid cultural norms that impede girls from gaining education. In addition to government responsible entities, educating girls is one of the best investments that families and communities themselves can make it happen because educated girls, for example, marry later, will have healthier children, earn more money that they invest back into their families and communities, and play more active roles in leading their communities and families.
All in all, the findings of the current research indicate that preventing girls from going to school on the basis of cultural norms prevailing in communities, been a major cause of child marriage, violence against women, discrimination against women and girls, and gender inequality in Afghanistan. Therefore, I would argue that Afghan families instead of halting their girls from going to school and keeping them at home, should fight with the predominant cultural norms that underlie their interpretation of girl's education. They should help their daughters obtain education so that they can help the other girls who may encounter the same fate in the future. Escaping from the problems either social problems, cultural problems, or economic is not a rational solution, instead, facing and fighting with them can help the entire communities to secure their well-being and development in the societies. Therefore, families should help their daughters gain education and provide them with equal opportunities as their sons.
Kashmir Issue at the UNGA and the Nuclear Discourse
The Kashmir issue has more significance in view of the nuclearization of South Asia as many security experts around the world consider Kashmir a potential 'nuclear flashpoint' between India and Pakistan. The revocation of the special constitutional status of Kashmir by the BJP government on August 5, 2019, also referred to as Jammu and Kashmir Reorganization Act 2019 and the subsequent lockdown in Kashmir has since considerably increased political and diplomatic tensions between India and Pakistan. India's recent moves and actions in Kashmir have once again internationalized the Kashmir dispute. This was evident during the UN General Assembly's 74th Session, where the Kashmir issue remained a crucial agenda item for several countries.
During this year's session prominent leaders of the world condemned Indian brutalities in Kashmir. Turkish President Recep Tayyip Erdoğan criticized the international community for failing to pay attention to the Kashmir conflict and called for dialogue to end this dispute. Malaysian Prime Minister Dr. Mahathir Mohamad said that Kashmir "has been invaded and occupied" by India despite the UN resolution on the issue. Chinese Foreign Minister Wang Yi also discussed the issue and called for a peaceful resolution of the dispute based on the UN Charter and Security Council resolutions. Based on the grave importance of Kashmir as a potential 'nuclear flashpoint' between India and Pakistan, Prime Minister Imran Khan, while addressing the UNGA warned the world community about the dangers of a nuclear war that according to him might break out over Kashmir due to Indian atrocities. The current situation appears to be the most critical time for both the countries and the region as both countries are nuclear-armed.
However, unfortunately, the Indian leaders and media perceived Prime Minister Imran Khan's warning as a nuclear threat and termed it as 'brinkmanship'. Contrary to this perspective, it is worth mentioning here that the Indian leadership itself is involved in negative nuclear signaling and war hysteria against Pakistan in recent months. For instance, the 2019 Indian General Election campaign of Prime Minister Modi was largely based on negative nuclear signaling comprising of several threats referring to the possible use of nuclear weapons against Pakistan. Furthermore, as an apparent shift from India's 'No First Use' (NFU) policy, on August 16, 2019Indian Defence Minister Rajnath Singh, while on a visit to the Pokhran nuclear test site paid tribute to the late former Prime Minister Atal Bihari Vajpayee and asserted that India might review its NFU policy. He stated that a change in future circumstances would likely define the status of India's NFU policy. Since then there is no official denial of this assertion from India which indicates that India might abandon its NFU policy.
Moreover, India's offensive missile development programs and its growing nuclear arsenal which include; hypersonic missiles, ballistic missile defence systems, enhanced space capabilities for intelligence, reconnaissance, and surveillance and the induction of nuclear-powered ballistic-missile-capable submarines clearly indicate that India's nuclear weapons modernization is aimed at continuously enhancing its deterrence framework including its second-strike capabilities vis-à-vis Pakistan. This is also evident from India's military preparations under its more recent doctrines such as the 2017 Joint Doctrine of the Indian Armed Forces (JDIAF) and the 2018 Land Warfare Doctrine (LWD)which are also based upon more proactive offensive strategies and indirect threats of pre-emptive strikes against Pakistan.
As evident from the above-mentioned developments, it seems likely that India aspires to increasingly project itself as a regional hegemon and a potential superpower. The BJP government under Prime Minister Modi inspired by the Hindutva ideology is taking offensive measures under the notions of 'a more Muscular or Modern India' based on strong military preparedness. In such circumstances, Pakistan's threat perception would likely remain increasingly inclined towards its eastern border. Pakistan due to its economic constraints would also likely face considerable difficulties in competing with India toe to toe with respect to its military modernization plans. Pakistan is already punching well above its weight, and nuclear deterrence would be the only way through which Pakistan can maintain a precise balance of power to preserve its security. This could only be carried out by deterring India with the employment of both minimum credible deterrence and full-spectrum deterrence capabilities. This posture clearly asserts that since Pakistan's nuclear weapons are for defensive purposes in principle, they are aimed at deterring India from any and all kinds of aggression.
Hence, at the present India's forceful annexation of occupied Kashmir and the resultant nuclear discourse at the UNGA has further intensified Pakistan-India tensions. Under present circumstances, the situation could easily trigger another politico-military escalation between India and Pakistan. Prime Minister Modi has bet his political reputation on his move to annex the region and his political career is on the line. The same way Pakistan's politico-military establishment is equally unlikely back down from its stance on Kashmir. It would be difficult for both countries to come down from the escalation ladder because politico-military reputations would be at stake at both ends. Consequently, Pakistan might be forced to take action before India's modernization plans get ahead and might respond even sooner.
The nuclear discourse in Prime Minister Imran Khan's speech against the backdrop of the Kashmir crisis at such a high forum like UNGA would likely keep the issue internationalized. The situation demands the UN fulfill its responsibility of ensuring peace and to prevent billions of people from the dangers of a nuclear war. However, Indian blame game, aggressive behavior and offensive nuclear signaling against Pakistan all present a clear warning of nuclear war. It would greatly limit the prospects for international mediation especially by the United Nations whose resolutions on Kashmir clearly provide a right of self-determination to decide Kashmir's future.
1.2 trillion rupees on the move: Modi's greatest piece of purchase yet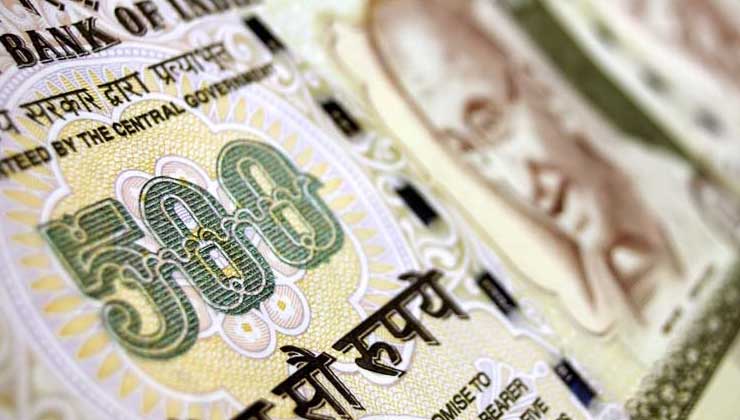 Last week, the RBI (Reserve Bank of India) was taken aback by more than a surprise. Just when it was dealing with the uncomfortable series of events that led to the transfer of surplus 1.2 trillion rupees into the government of India; social media erupted. It quickly realized that losing the battle regarding the transfer would only add fuel to the hoax of closing down nine commercial banks. RBI enjoys considerable amount of autonomy and independence in the largest democracy, and still, it had to kneel down to Modi's alleged quick fix.
The RBI would have to vouch for the government in times of need, it is primarily what is expected of the institution; but there was a great deal of discomfort in how the government justified it. A committee set up under the ex-governor, Mr Bimal Jalan, cited how central banks would not need so much of surplus to carry out their affairs. Effectively, it was an order, not a request, which became the underlying discomfort behind RBI's hesitancy in adhering to the views of capital transfer committee. Not that anyone expected the central lender to protest longer, it did however, request Mr Jalan to reconsider the decision at the face of various consequences. To say the least, it was embarrassing for a premier financial institution to be put under the public eye. The social media hoax was another ridicule of the sickly RBI. In the tales of grand conquests, the victorious army steals the wealth from the losing party. Similarly, the BJP led government in India are redefining all forms of state tools in favour of their interests.
Stolen wealth is most often than not used to correct economic blunders. Just like in the tales of grand conquests, the decision to transfer national wealth from the reserve bank is nothing new. It is nevertheless baffling, that the money transfer is looping in the same direction. While the BJP government in India were imposing a comprehensive GST (Goods and Service Tax) policy, they would not have anticipated complaints from large industries over decreased consumer consumption. For a party that is now known to redefine the legitimacy of governance, falling prey to NBFC's (Non-bank Financial Companies) incompetence or bankruptcy is a visible defeat. Unlike many other soaring economies, there are large group of subsidiary lenders operating in India. On hindsight, economic policies are barely creating tunnels through which the capital is getting recycled in the same loop. Revenues are not generating further revenues. It is merely closing down on its self-inflicted gap.
The Security and Exchange Board of India (SEBI) almost played with fire. Uncharacteristically, it proposed a framework to work together with the RBI in order to claim outstanding defaults from high value clients. The RBI was never going to agree with a defaming offer as such but the incident did fuel the argument of capital shuffling. It only makes the bluff look more real. A strategic plan to counter all measures that would have blocked the transfer of trillions. As Mr Jalan sheepishly implied how the importance of central bank and what is does is only limited to the public perception, RBI fought a fix in between larger or rather dangerous political agendas. Consolidating requests from SEBI to only fall into the whims of the government shows the lack lustre personality of the central funding institution. For the time being, Narendra Modi has his way, a theft of national treasure-like his opposition colleague Rajiv Gandhi expressed in the media. However, there will also be a far-fetched evaluation of Modi's actions. A move of 1.2 trillion rupees in the same pot. Not by any means, a cunning cover up.
Walking the tight rope: India's Diplomatic Strategy in the Middle East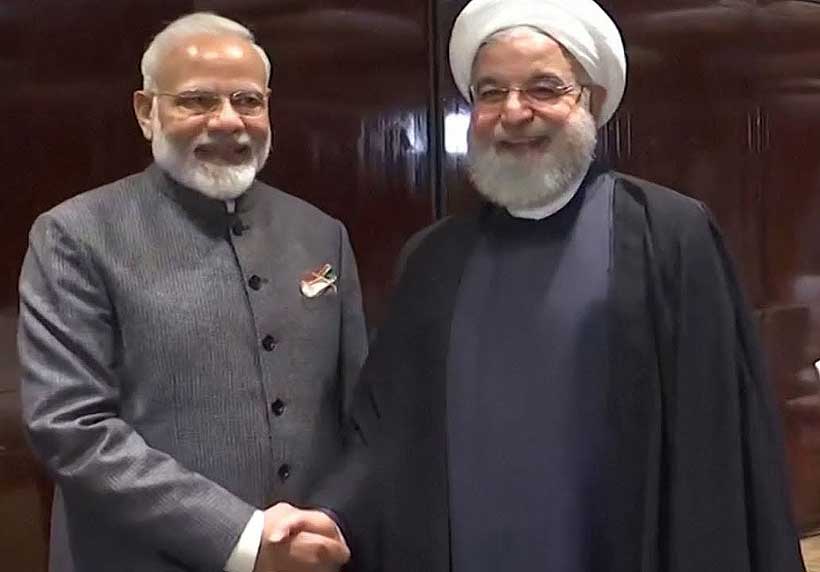 India's diplomatic corps have been resolutely articulating India's stances and furthering its interests in the international fora where multiple challenges emanating from historical and contemporary contexts are being faced. One important factor which India's astute foreign policy makers have faced is the complicated and crucial engagement with the Middle East. There are multiple facets to India's engagement in the contemporary context that add to this complexity. One, India's old adversary and neighbor Pakistan has upped the ante in its diplomatic blitzkrieg especially within the Muslim world. Second India's has varied strategic interests in the warring Middle East factions. Third, the economic interdependencies and the crisis in the international trade in the Trump era has further complicated India's position as an economic actor in the region. While there are various constituent elements of India's Middle East outreach, the contemporaneous concerns relate more to its relationship with the Kingdom of Saudi Arabia, Islamic Republic of Iran and the Republic of Turkey.
India and Saudi Arabia have historically engaged in deep and multi-dimensional political, economic, cultural, defence and strategic cooperation. Saudi Arabia has long been an important Indian trade partner; the Kingdom remains a vital source of energy for India, which imports almost a fifth of its crude oil requirement from Saudi Arabia. Enhanced security cooperation has added a new dimension in the bilateral ties between New Delhi and Riyadh. Recently, Indian PM Narendra Modi was conferred with the highest civilian award of the Kingdom of Saudi Arabia even as the top leadership continues to send signals of deep comradarie and solidarity.
With the ascent of the crown prince Mohammad Bin Salman, various layers in this important diplomatic relationship have surfaced. This has happened in a particularly peculiar geopolitical and geostrategic context where both countries have faced tough challenges to their internal stability and international position. While Kingdom of Saudi Arabia is still emerging from the consequences of the massive attack in its oil fields as well as the widespread criticism of humanitarian crisis in Yemen at the international fora, India is grappling with international criticism and discourse about the situation in Kashmir in context of dilution of its political autonomy as well as prolonged information and communication blackout.KSA has had a mediating role in the Indo-Pak tussle since Pulwama and how this hyphenation has led to competitive photo-ops of diplomatic support. Even as KSA has stood by Indian leadership's vital interests. However, the Pakistani leadership has been relentless in its attempts to appeal to the leader of the Islamic world for vital economic and diplomatic support, especially in context of the Kashmir situation. Even as Saudi Arabia has managed this delicate equation with deftness, it has given in to Pakistan's economic demands while making a symbolic gesture of closeness by offering the private jet to Pakistani Prime Minister for his visit to the West. It doesn't help that the Indian economy is going through a rough phase. However, the audacious announcement to invest $100 Billion in the fledgling Indian economy is a bold testament of the veritable and vibrant economic partnership between New Delhi and Riyadh. It is pertinent to note that in the contemporaneous challenges that the countries face, Iran as well as Pakistan emerge as key actors that affect the bilateral engagement in a pronounced manner.
Iran is India's historic ally and third largest supplier of crude oil. However, the India-Iran relationship transcends oil. India, with an investment of $500 million, aims to develop Iran's Chabahar port as a transit hub for Afghanistan, Central Asia, and the International North-South Transport Corridor (INSTC). Additionally, India is developing two gas fields, namely Farzad-B gas field located in Tehran and the South Pars field located between Iran and Qatar. These projects clearly highlight India's long-term engagement with Iran. However, India's muted response to US pressure has been causing slight tension in the bilateral relationship. Even though the top-level bilateral meeting between Indian premier Modi and his Iranian counterpart Hassan Rouhani was successful to diffuse tensions to an extent. The crisis in Yemen, oil trade and even India's action in Kashmir continue to affect the relationship.
In this context, the challenges emanating from Turkey are also a sign of worry. Even as Turkey has remained an old ally of Pakistan and a supporter of the 'Kashmiri' cause, its open support for a rather lonely Pakistan should cause some worry in India's strategic circles. This is because India has fine diplomatic relations with Turkey and has considerable economic and trade interests.
However, oil being an important consumer and agricultural good in India's economy, it is important to secure its interests to have access to reliable and affordable Iranian crude oil. The trade negotiations and engagements with the US haven't had any headway even as the threat of sanctions for buying oil from Iran continues. India could emerge as a trouble-solver in this context especially since this KSA-Iran conflict in oil supply context has global implications. PM Modi's personal chemistry with the US leadership could be useful in this context.