The 'abuse of food relief in Yemen' must end now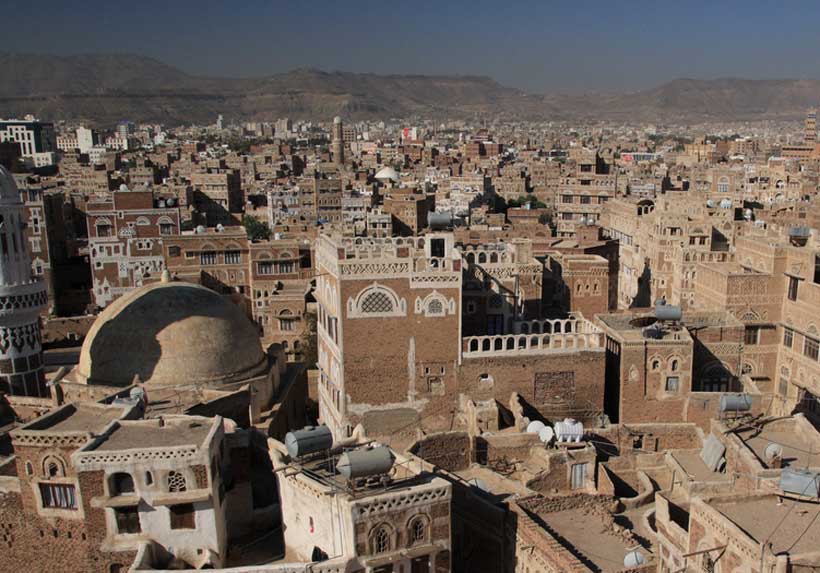 On Friday, the United Nations' World Food Programme (WFP) demanded that the stealing of food by warring factions in Yemen must stop immediately; and welcomed a statement from Houthi rebel leaders saying that the situation was now under investigation.
WFP's demands were issued in a letter to the Houthi leadership as well as in a news release on New Year's Eve.
"This is an issue that affects not just WFP but all aid agencies working in Yemen and indeed in war zones everywhere and no-one can say for certain how widespread this problem is", said WFP spokesperson Hervé Verhoosel, noting that humanitarian food assistance was being diverted in Houthi-controlled areas, including the capital of Sana'a, and, to a lesser extent, in the Government-controlled areas as well.
According to news reports, factions and militias on both sides of the conflict have blocked food aid from reaching groups suspected of disloyalty, diverting it instead to front-line combat units or selling it for a profit on the black market.
The UN agency has learned that many desperately poor people have taken to selling part of their food rations for education, medicines and rent.
An ounce of prevention worth a ton of cure
The Yemen Government gave WFP permission to biometrically register beneficiaries, by identifying and authenticating each individual based on person-specific data.
So far, WFP monitoring has identified seven centres in Sana'a city where an estimated 1,200 metric tons of food was diverted in August and September, equivalent to about one per cent of the food provided nationally each month.
"It is our monitoring systems that detected there was a problem", Mr. Verhoosel explained. "We are committed to ensuring our food assistance reaches those who most need it."
As the local partner organization involved in the abuse has at the same time helped provide food assistance to three million people, WFP underscored that the authorities must investigate and dismiss those responsible, regardless of whether the corruption was carried out by the Government or non-governmental organizations.
"To improve the support to beneficiaries, we have been looking into the introduction of cash-based transfers in some areas", said Mr. Verhoosel. "However, given the risk of corruption, we have made it clear to the de facto authorities that we will not introduce cash-based transfers unless we are authorized to implement a biometric identification system that uses personal data, including iris scans and ten-finger prints".
WFP is tackling the issue by tracking and monitoring suspected locations and closely inspecting distribution centres.
"The de facto authorities in Sana'a have a responsibility to take action against those involved in stealing from the beneficiaries and in trading of food aid," he stressed. "They should allow an independent beneficiary selection process and a biometric-based registration system."
Mr. Verhoosel said that the biometric identification system had been rolled out in Government-controlled areas and that authorities in Sana'a had yet to agree to implement the system.
UN Special Envoy to pay a visit
Meanwhile, Martin Griffiths, the UN Special Envoy for the country, is set to visit Yemen and Saudi Arabia on Saturday in his latest round of consultations with the warring parties, where a fragile truce has been holding in the key port city of Hudaydah, since 18 December.
According to the UN in Geneva, Mr. Griffiths is expected to meet with the Ansarallah leadership, (the official name of the Houthi movement), as well as with the head of the UN-convened Committee monitoring the Hudaydah ceasefire, General Patrick Cammaert; as well as UN Humanitarian Coordinator Lise Grande in Sana'a. He will then meet the President of Yemen, Abdrabbuh Mansur Hadi, and other officials in Riyadh.
Syria: 18 children killed since the start of the year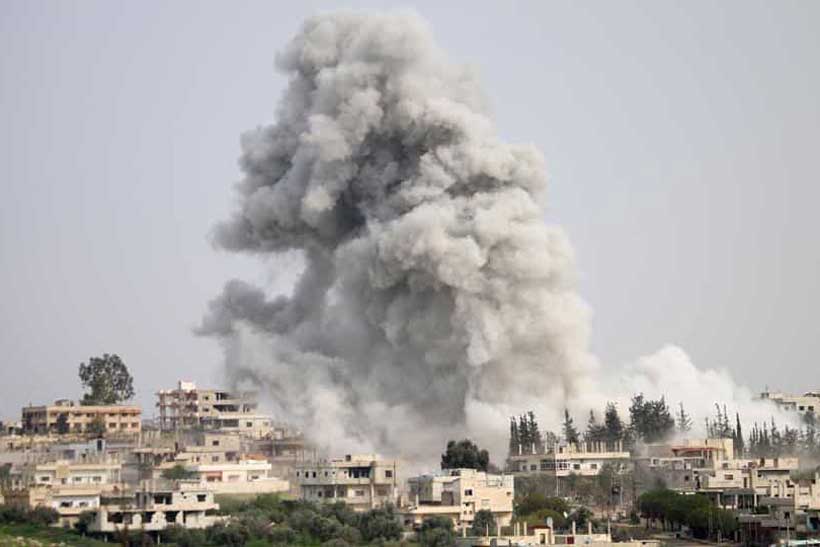 The brutal fighting in Syria continues to exact a terrible toll on children, with at least 18, including a one-year-old killed in incidents involving explosive weapons and unexploded ordnance, since 1 January, UN Children's Fund (UNICEF) said on Sunday. At least 15 others were wounded.
"Children and families in Syria have suffered so much over the past decade, with still no end in sight," Henrietta Fore, UNICEF Executive Director said in a statement.
"With each week, the fast-spreading COVID-19 pandemic is making it harder for families to survive and provide even basic education and protection for their children," she added.
Families hit hard by fighting, poverty and severe weather are reeling under fuel shortages and mounting food prices. The situation is further complicated by lack of basic services and destroyed civilian infrastructure, such as water services.
"Water disruptions force civilians to rely on unsafe water which exposes people, particularly children, to contracting potentially deadly waterborne diseases," Ms. Fore said.
Fighting 'must end'
Across the war-ravaged country, about 4.8 million children are in need of humanitarian assistance and protection, making up about 45 per cent of the 11 million overall in need of aid, according to the UN Office for Coordination of Humanitarian Affairs (OCHA).
In spite of daunting challenges, UNICEF and humanitarian actors continue to work tirelessly to support millions of children and families, Ms. Fore said, adding "but we cannot do it alone, we need funding, we need better access."
"And most importantly we need everyone to protect children and keep them out of harm's way. The violence in Syria must end," she stressed.
Millions out of school
UNICEF also called on warring parties in Syria to protect education facilities and personnel.
"While the war continues, education remains the beacon for millions of children. It is a right that should be protected and persevered," Muhannad Hadi, Regional Humanitarian Coordinator for the Syria Crisis; and Ted Chaiban, UNICEF Regional Director for the Middle East and North Africa, said in a statement on Sunday.
"We call upon those fighting to refrain from attacks on education facilities and personnel across Syria," they urged.
More than 2.4 million children – of whom 40 per cent are girls – are out of school, and one in three schools inside Syria can no longer be used because they were destroyed, damaged or are being used for military purposes, according to UNICEF.
Mr. Hadi and Mr. Chaiban also appealed for funds for education programmes.
"Sustainable and long-term funding to education will help to bridge the gap and incorporate children in education, and provide them with the skills they need to rebuild their country when peace returns to Syria."
WEF Launches Coalition to Tackle Racism in the Workplace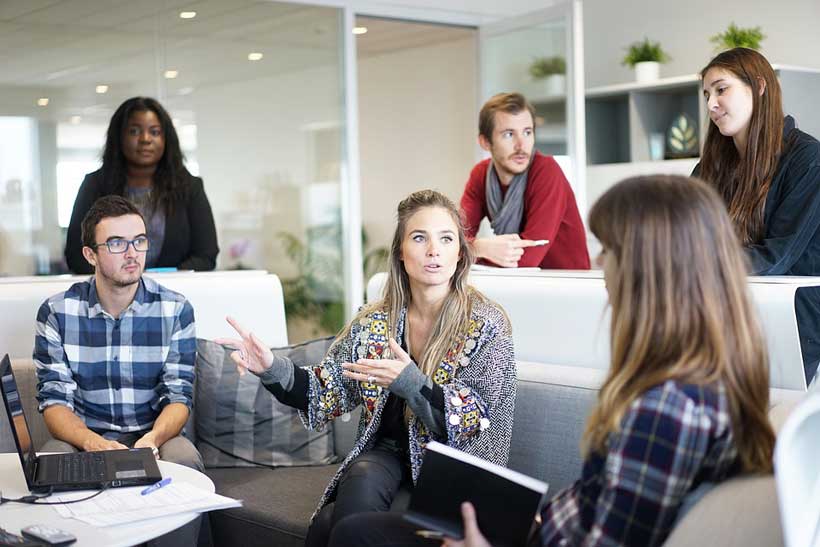 The World Economic Forum has today launched the Partnering for Racial Justice in Business initiative, which will see a coalition of organizations commit to building equitable and just workplaces for professionals with under-represented racial and ethnic identities.
The Partnering for Racial Justice in Business initiative has been designed to operationalize and coordinate commitments to eradicate racism in the workplace and set new global standards for racial equity in business. It also provides a platform for businesses to collectively advocate for inclusive policy change.
What action looks like
Three steps are required to join the initiative:
Racial and ethnic equity must be placed on the board's agenda
Companies must make at least one commitment towards racial and ethnic justice in their organizations
Companies must put a long-term strategy in place towards becoming an anti-racist organization
Examples of business commitments towards racial and ethnic justice range from allocating financial and human resources to racial justice work, setting representation goals for all seniority levels, and establishing mentorship programmes for racially and ethnically diverse employees.
One of the initiative's starting points will be Black inclusion and addressing anti-Blackness. A broad-brush approach to racism fails to grasp its effects on different under-represented groups. Anti-Black racism is historically one of the most pervasive forms of racism. As such, a targeted and specific approach to tackle it in the workplace is required. As the initiative evolves, it will seek to increase the visibility of racially and ethnically diverse leaders throughout industries, and expand its focus to include additional racial and ethnic groups.
"With just 1% of Fortune 500 companies led by Black chief executives, the need to tackle racial under-representation in business is urgent and obvious. To design racially and ethnically just workplaces, companies must confront racism at a systemic level, addressing not just the structural and social mechanics of their own organizations, but also the role they play in their communities and the economy at large. The Partnering for Racial Justice in Business initiative provides an effective platform for businesses to take individual and collective action towards racially and ethnically just workplaces," said Saadia Zahidi, Managing Director at the World Economic Forum.
The initiative originates from the World Economic Forum's New Economy and Society Platform, which is focused on building prosperous, inclusive and just economies and societies. In addition to its work on economic growth, revival and transformation, work, wages and job creation, and education, skills and learning, the Platform takes an integrated and holistic approach to diversity, equity, inclusion and social justice, and aims to tackle exclusion, bias and discrimination related to race, gender, ability, sexual orientation and all other forms of human diversity. It produces data, standards and insights, such as the Global Gender Gap Report and the Diversity, Equity and Inclusion 4.0 Toolkit, and drives or supports action initiatives, such as the Community of Chief Diversity and Inclusion Officers, The Valuable 500 – Closing the Disability Inclusion Gap, Hardwiring Gender Parity in the Future of Work, Closing the Gender Gap Country Accelerators, Partnership for Global LGBTI Equality and the Global Future Council on Equity and Social Justice.
Founding members
The founding members of the initiative are: A.P. Møller-Maersk, AlixPartners, AstraZeneca, Bank of America, BlackRock, Bloomberg, Boston Consulting Group, Bridgewater Associates, Centene, Cisco Systems, Cognizant, Dentsu International, Deutsche Bank, EY, Facebook, Google, H&M Group, Henry Schein, HP, Infosys, Ingka Group (IKEA), Jacobs Engineering Group, Jefferson Health, Johnson & Johnson, Kaiser Permanente, Kearney, LinkedIn, ManpowerGroup, Mastercard, Mayo Clinic, McKinsey & Company, Microsoft, Nestlé, PayPal, PepsiCo, Procter & Gamble, PwC, Salesforce, SAP, Standard Chartered Bank, Tata Consultancy Services, The Coca-Cola Company, Depository Trust & Clearing (DTCC), Thermo Fisher Scientific, Uber Technologies, Unilever, UPS and Willis Towers Watson.
"This initiative is an important step in helping accountable business leaders do more to change the foundational systems that interfere with achieving equity. Kaiser Permanente is taking bold actions within our organization to evolve and advance our equity, diversity and inclusion strategy, and we look forward to being part of this coalition, both to help its work and learn from others." — Greg A. Adams, Chairman and Chief Executive Officer, Kaiser Permanente
"At IKEA, we side with the many, and we believe that a better every day is also an equal every day. We are committed to create a fair and equal workplace for everyone, no matter their ethnicity, race or nationality. We see three main reasons: It is about fairness, it's about reflecting the diversity of our customer base to meet the dreams and needs of our customers in better ways. And finally, it opens up more and new opportunities to attract and recruit the best talents. By working together with the Forum and other businesses we hope to accelerate the pace and scale of change to create more fair and just workplaces and society." — Jesper Brodin, Chief Executive Officer, Ingka Group (IKEA)
"The new global standards established by Partnering for Racial Justice in Business come at a time of heightened global focus on racial injustice, underscored by a pandemic that has disproportionately affected Black and Latino communities in the United States, along with other marginalized communities worldwide. We believe companies – critical enablers of wealth creation and professional mobility – must play a leading role in building a more equitable future for all. And as an organization that exists to create economic opportunity for the entire global workforce, we are honoured to join this initiative." — Rosanna Durruthy, Global Head of Diversity, Inclusion, and Belonging, LinkedIn
"At P&G, we aspire to create a company and a world where equality and inclusion are achievable for all people. For us, this starts with ensuring equitable and inclusive workplaces, and drives the actions we take with our brands and business partners and throughout communities around the world. The Forum's Partnering for Racial Justice in Business initiative will help foster cross-sector collaboration towards this aspiration and enable P&G and many companies to accelerate progress faster than any of us could do alone, and we're proud to lend our support." — Shelly McNamara, Chief Equality and Inclusion Officer, Procter & Gamble
"In order to have an economy that works for everyone, we all have an obligation to address the inequalities that have existed for too long; that includes systemic racism. At Mastercard, we believe that our success comes by ensuring decency, well-being and inclusion are part of everything we do. Bringing together groups like this creates the potential for greater impact, accelerating our ability to learn from one another and deliver action at scale." — Michael Miebach, Chief Executive Officer, Mastercard
"As a global organization that runs with purpose, we will only have done our jobs if we create opportunities for every employee to flourish and for social justice to prevail. We must understand the role we play, the things we can do better, and the actions we can take to ensure equality for all. Let our work together be a shining example of the change we are advocating." — Judith Williams, Head of People Sustainability and Chief Diversity and Inclusion Officer, SAP
Over 1.9 billion people in Asia-Pacific unable to afford a healthy diet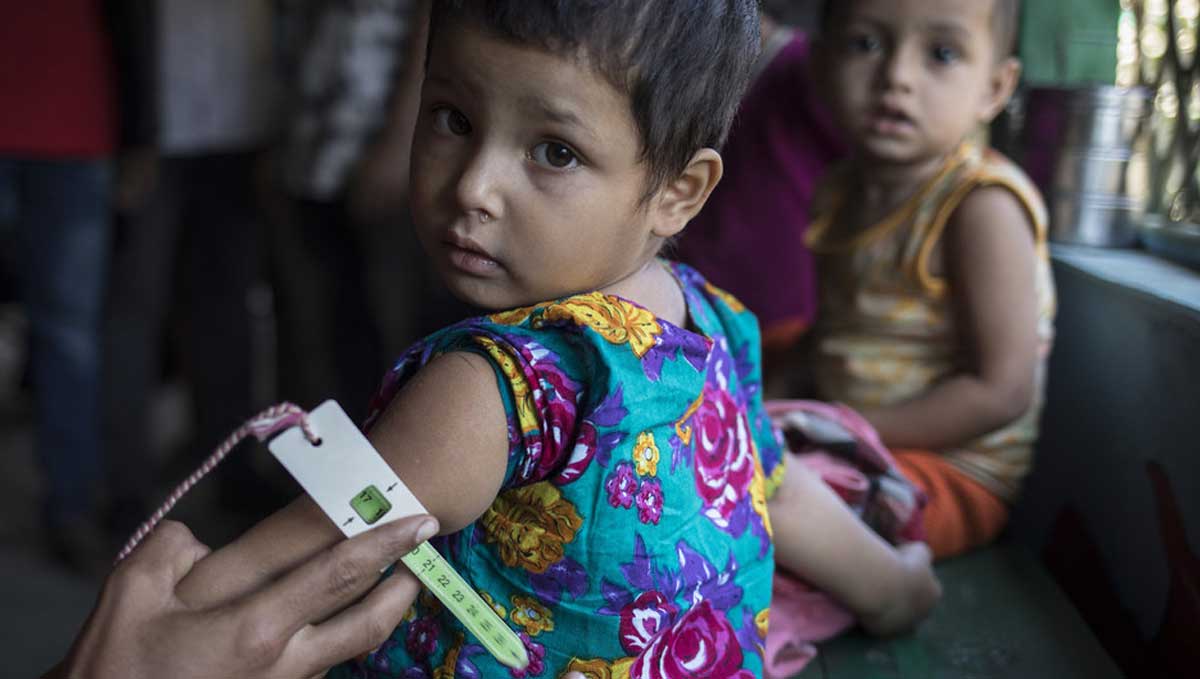 The economic impact of the coronavirus pandemic and surging food prices are keeping almost two billion people in Asia and the Pacific from healthy diets, United Nations agencies said on Wednesday.
According to the 2020 Regional Overview of Food Security and Nutrition, the region's poor have been worst affected, forced to choose cheaper and less nutritious foods. The report is jointly produced by the Food and Agriculture Organization (FAO), the UN Children's Fund (UNICEF), the World Food Programme (WFP) and the World Health Organization (WHO).
"The outbreak of COVID-19 and a lack of decent work opportunities in many parts of the region, alongside significant uncertainty of food systems and markets, has led to a worsening of inequality, as poorer families with dwindling incomes further alter their diets to choose cheaper, less nutritious foods," the agencies said.
"Due to higher prices for fruits, vegetables and dairy products, it has become nearly impossible for poor people in Asia and the Pacific to achieve healthy diets, the affordability of which is critical to ensure food security and nutrition for all – and for mothers and children in particular."
As a result, progress is also slowing on improving nutrition, a key target for the Sustainable Development Goals (SDGs). As of 2019, over 350 million people in the region are estimated to have been undernourished, with an about 74.5 million children under five stunted (too short for their age) and 31.5 million suffering from wasting (too thin for height).
'Impact most severe in first 1,000 days'
The UN agencies went on to note that while nutrition is vitally important throughout a person's life, the impact of a poor diet is most severe in the first 1,000 days, from pregnancy to when a child reaches the age of two.
"Young children, especially when they start eating their 'first foods' at six months, have high nutritional requirements to grow well and every bite counts," they said.
The agencies called for an integrated systems approach – bringing together food, water and sanitation, health, social protection and education systems – to address underlying factors and achieve healthy diets for all mothers and children.
'Changing face of malnutrition'
They also highlighted the "changing face" of malnutrition, with highly processed and inexpensive foods, readily available throughout Asia and the Pacific. Often packed with sugar and unhealthy fats, such food items lack the vitamins and minerals required for growth and development and also increase the risk of obesity, diabetes and cardiovascular disease.
The report urged governments to invest more in nutrition and food safety to promote healthy diets, as well as regulate sales and marketing of food for consumers, especially children. It also highlighted the need for action within the private sector, given the sector's important role in the food system and its value chains for achieving healthy diets.