The 'abuse of food relief in Yemen' must end now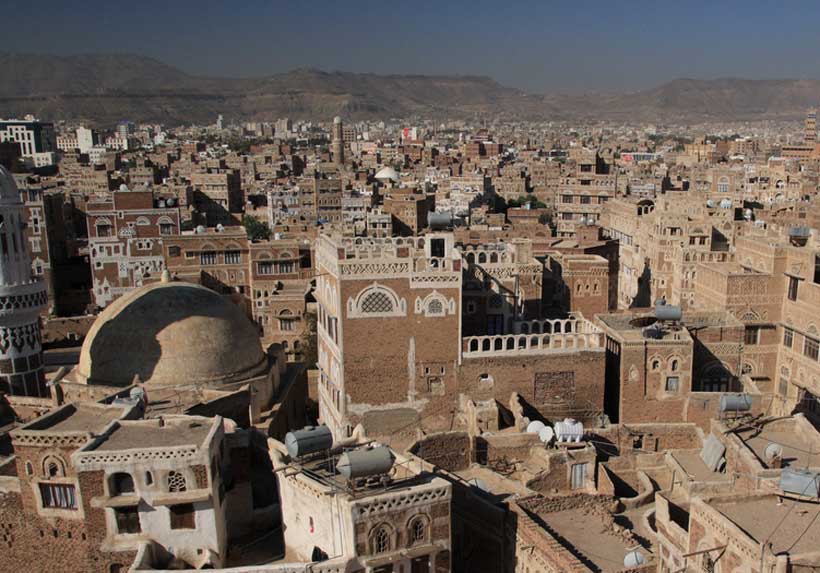 On Friday, the United Nations' World Food Programme (WFP) demanded that the stealing of food by warring factions in Yemen must stop immediately; and welcomed a statement from Houthi rebel leaders saying that the situation was now under investigation.
WFP's demands were issued in a letter to the Houthi leadership as well as in a news release on New Year's Eve.
"This is an issue that affects not just WFP but all aid agencies working in Yemen and indeed in war zones everywhere and no-one can say for certain how widespread this problem is", said WFP spokesperson Hervé Verhoosel, noting that humanitarian food assistance was being diverted in Houthi-controlled areas, including the capital of Sana'a, and, to a lesser extent, in the Government-controlled areas as well.
According to news reports, factions and militias on both sides of the conflict have blocked food aid from reaching groups suspected of disloyalty, diverting it instead to front-line combat units or selling it for a profit on the black market.
The UN agency has learned that many desperately poor people have taken to selling part of their food rations for education, medicines and rent.
An ounce of prevention worth a ton of cure
The Yemen Government gave WFP permission to biometrically register beneficiaries, by identifying and authenticating each individual based on person-specific data.
So far, WFP monitoring has identified seven centres in Sana'a city where an estimated 1,200 metric tons of food was diverted in August and September, equivalent to about one per cent of the food provided nationally each month.
"It is our monitoring systems that detected there was a problem", Mr. Verhoosel explained. "We are committed to ensuring our food assistance reaches those who most need it."
As the local partner organization involved in the abuse has at the same time helped provide food assistance to three million people, WFP underscored that the authorities must investigate and dismiss those responsible, regardless of whether the corruption was carried out by the Government or non-governmental organizations.
"To improve the support to beneficiaries, we have been looking into the introduction of cash-based transfers in some areas", said Mr. Verhoosel. "However, given the risk of corruption, we have made it clear to the de facto authorities that we will not introduce cash-based transfers unless we are authorized to implement a biometric identification system that uses personal data, including iris scans and ten-finger prints".
WFP is tackling the issue by tracking and monitoring suspected locations and closely inspecting distribution centres.
"The de facto authorities in Sana'a have a responsibility to take action against those involved in stealing from the beneficiaries and in trading of food aid," he stressed. "They should allow an independent beneficiary selection process and a biometric-based registration system."
Mr. Verhoosel said that the biometric identification system had been rolled out in Government-controlled areas and that authorities in Sana'a had yet to agree to implement the system.
UN Special Envoy to pay a visit
Meanwhile, Martin Griffiths, the UN Special Envoy for the country, is set to visit Yemen and Saudi Arabia on Saturday in his latest round of consultations with the warring parties, where a fragile truce has been holding in the key port city of Hudaydah, since 18 December.
According to the UN in Geneva, Mr. Griffiths is expected to meet with the Ansarallah leadership, (the official name of the Houthi movement), as well as with the head of the UN-convened Committee monitoring the Hudaydah ceasefire, General Patrick Cammaert; as well as UN Humanitarian Coordinator Lise Grande in Sana'a. He will then meet the President of Yemen, Abdrabbuh Mansur Hadi, and other officials in Riyadh.
UN: Paraguay violated indigenous rights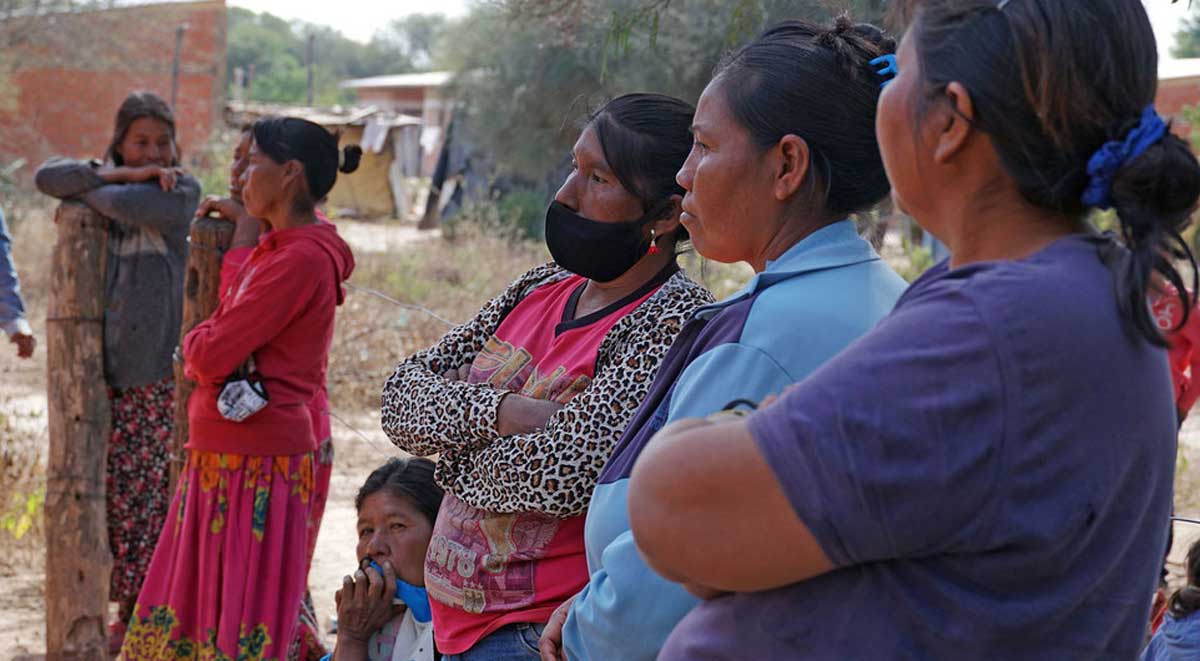 Paraguay's failure to prevent the toxic contamination of indigenous people's traditional lands by commercial farming violates their rights and their sense of "home", the UN Human Rights Committee said in a landmark ruling on Wednesday.
The Committee, which is made up of 18 independent experts from across the world, monitors countries' adherence to the International Covenant on Civil and Political Rights.
Lands represent 'home'
The decision on Paraguay (in Spanish) marked the first time it has affirmed that for indigenous people, "home" should be understood in the context of their special relationship with their territories, including their livestock, crops and way of life.
"For indigenous peoples, their lands represent their home, culture and community. Serious environmental damages have severe impacts on indigenous people's family life, tradition, identity and even lead to the disappearance of their community. It dramatically harms the existence of the culture of the group as a whole," said Committee member Hélène Tigroudja. 
The decision stems from a complaint filed more than a decade ago on behalf of some 201 Ava Guarani people of the Campo Agua'e indigenous community, located in Curuguaty district in eastern Paraguay.
The area where they live is surrounded by large commercial farms which produce genetically modified soybeans through fumigation, a process which involves the use of banned pesticides.
Traditional life affected
Fumigation occurred continuously for more than 10 years and affected the indigenous community's whole way of life, including killing livestock, contaminating waterways and harming people's health.
The damage also had severe intangible repercussions, according to the UN committee. The disappearance of natural resources needed for hunting, fishing and foraging resulted in the loss of traditional knowledge. For example, ceremonial baptisms no longer take place as necessary materials no longer exist.
"By halting such ceremonies, children are denied a rite crucial to strengthening their cultural identity," the Committee said.  "Most alarmingly, the indigenous community structure is being eroded and disintegrated as families are forced to leave their land." 
Toxic exposure
The indigenous community brought the case to the Human Rights Committee after a lengthy and unsatisfactory administrative and judicial process in Paraguay's courts.
"More than 12 years after the victims filed their criminal complaint regarding the fumigation with toxic agrochemicals, to which they have continued to be exposed throughout this period, the investigations have not progressed in any meaningful way and the State party has not justified the delay," the Committee said in its decision.
Recommendations, reparations
Members found Paraguay did not adequately monitor the fumigation and failed to prevent contamination, adding "this failure in its duty to provide protection made it possible for the large-scale, illegal fumigation to continue for many years, destroying all components of the indigenous people's family life and home."
The Committee recommended that Paraguay complete the criminal and administrative proceedings against all parties responsible and make full reparation to the victims.
The authorities are also urged to take all necessary measures, in close consultation with the indigenous community, to repair the environmental damage, and to work to prevent similar violations from occurring in the future.
Girlpower from Tajikistan to Costa Rica, helps narrow gender gap online

A marked global gender gap in terms of internet use continues to grow, but from Syria to Costa Rica, girls are increasingly pushing back to try and narrow the gap.
The gender gap for online users has widened from 11 per cent in 2013 to 17 per cent in 2019, and in the world's least developed countries, it reaches 43 per cent.
This year, to mark International Day of the Girl Child, taking place on Monday, the UN is showing how the pandemic has accelerated the use of digital platforms, but also highlighting girls' different realities when it comes to getting online.
Below, you can read stories from across the UN, featuring how five girls, from five different countries, are using technology to build a better future.
'Our responsibility'
In his message for the day, the UN Secretary-General noted that these girls and all the others "are part of a digital generation."
"It is our responsibility to join with them in all their diversity, amplify their power and solutions as digital change-makers, and address the obstacles they face in the digital space", he said.
The path to girls' digital equality is steep. In more than two thirds of all countries, girls make up only 15 per cent of graduates in science, technology, engineering and maths, known by the acronym, STEM.
In middle and higher-income countries, only 14 per cent of girls who were top performers in science or mathematics expected to work in science and engineering, compared to 26 per cent of top-performing boys.
"Girls have equal ability and immense potential in these fields, and when we empower them, everyone benefits," Mr. Guterres said.  
He recalled seeing this long before he began his political career, when he was a teacher in Lisbon, Portugal, and "witnessed the power of education to uplift individuals and communities."
"That experience has guided my vision for gender equality in education ever since", he explained. "Investments in closing the digital gender divide yield huge dividends for all."
Tied to this, the UN has a new platform, called Generation Equality Action Coalition on Technology and Innovation, where governments, civil society, the private sector and young leaders, are coming together to support girls' digital access, skills and creativity.
"The United Nations is committed to working with girls so that this generation, whoever they are and whatever their circumstances, can fulfil their potential", Mr. Guterres assured.
Yemen's future recovery hangs in balance
Ongoing conflict and violence across Yemen continue to impact heavily on the country's people who desperately need the fighting to end, so that they can rebuild their lives, the UN's senior humanitarian official in the country said on Monday.
"I've seen the destruction of schools, of factories, of roads and bridges; I've seen the destruction of power systems so what made Yemen work seven years ago in many cases no longer exists", said David Gressly, UN Resident and Humanitarian Coordinator in Yemen.  
Speaking in Geneva after a weekend that saw a car bomb at Aden airport reportedly leave 25 people dead and 110 injured, the veteran aid worker warned about arecent escalation of fighting in the oil-rich northern province of Marib.
Fighting cuts access
"This is now adding to additional displacement in that area, a place where we already have over a million people displaced", he said. "And secondly, we have enclaves where fighting is continuing where we're not able to provide support".
Longstanding concerns over potential famine in the country prompted a UN-led appeal for $3.6 billion in funding in March that has raised nearly $2.1 billion to date.
An additional $500-$600 million was also pledged during the recent UN General Assembly, Mr. Gressly added, noting that although the international response has been higher than for other emergencies, "it's been particularly focused – and we understand why – on the food security and nutrition side, for most immediate lifesaving response".
Fragile
This has left the situation inside Yemen "very fragile and if that's not sustained, if we're not getting the new pledges on time…in 2022, we will revert back to where we were in March", Mr. Gressly insisted.
He explained that people needed more than emergency care: "Health, education, water, access and support to IDPs (internally displaced people) and livelihood support; those are almost all funded below 20 per cent, and so while the lifesaving is important, we can't, we cannot afford to ignore the rest". 
Civil service need support
Critical to Yemen's recovery is support for the country's civil servants, many of whom have not been paid in many months, amid conflict between the internationally backed government of Abd Rabbo Mansour Hadi and Houthi opposition forces, who occupy much of the north of the country.
Mr. Gressly stressed the importance of finding ways to support these civil servants as they are key to the country's recovery – and the UN's aid programmes. Without them, "the whole humanitarian response" risks becoming more expensive", he said.