Pakistan-China Relations in the 21st Century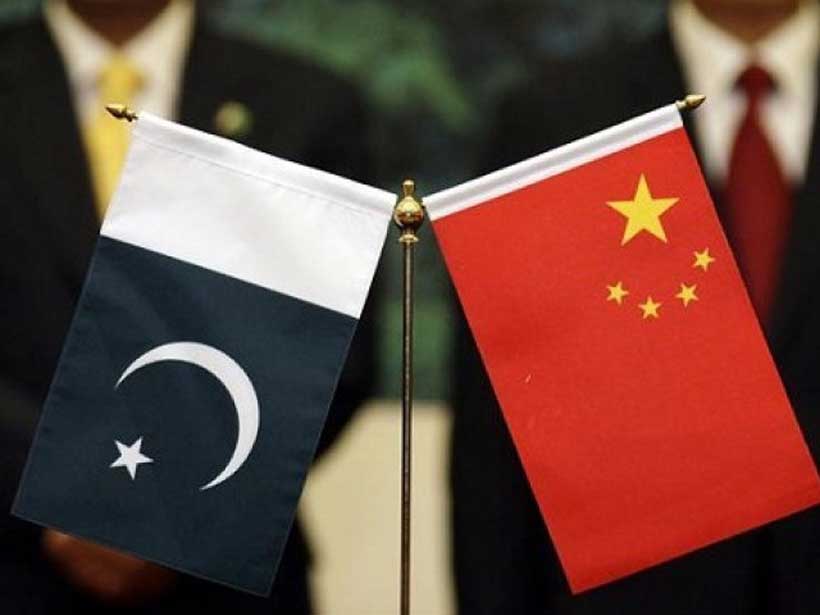 Authors: Areeja Syed and Ahmed Bux Jamali*
Pakistan recognized the People's Republic of China in 1950 and started diplomatic relations on 21st May 1951. Pakistan from the very beginning has kept its foreign policy approach very friendly as both are immediate neighbors as well. Historically, four major events reshaped the smoothness of relationship towards more cooperation which are the boundary agreement in March 1963, support in 1965 war, the Kissinger secret visit arranged by Pakistan to China and rare veto option adapted by China in United Nations Security Council. The essence of relationship is termed by Zulfiqar Ali Bhutto "I should like to make it clear beyond all doubt that we have friendly relations with the People's Republic of China and that nothing will be permitted in any way to endanger those relations. Our relations with China are an independent factor in our foreign policy and not contingent on any other. In the best interests of Pakistan, we shall maintain the spirit of goodwill, friendship and cordiality with the great People's Republic of China. I declare that our friendship with China is not tainted by any form of bargain or barter. It is steadfast amity between two neighboring Asian States."  and one of the famous statement of Chinese Premier Li Keqiang "If you love China, Love Pakistan too." These statements are not only the building blocks but the proven realities of the glories of time between the two countries. Over 60 years of cordial relations, the depth has escalated more and more keeping in view changing international stages from global war on terror to other major international events onwards . China proved her all seasoned friendship based on equality and mutual respect and harmony. The high level talks and invitations to dignitaries creates a conducive atmosphere for the bilateral relationship. Pakistan and china need each other in the field of economy, strategic alliances, military joint ventures as both are nuclear power countries and student's exchanges programs to further strengthen the ties in the advancement of science and technology and many more aspects of life.
Economic Relationship
The economy is the soul of foreign policy so is the case here in Pak-China relations. Pakistan and China signed a preferential trade agreement in 2003 where goods and services started revolving around the two countries. With the passage of time, China signed The free trade agreement (FTA) which was adapted in 2006. It was estimated that the bilateral trade was estimated to hit $15 billion by 2011. One basic advantage of signing of FTA was economic enhancement and its operationalization in October 2009 proved to be very economic-oriented outlook for Pakistan's exports with China.  On the other hand, Pakistani and Chinese banking sectors are cooperating for a long time. Earlier, Bank of China was opened with two branches in 1951 but couldn't succeeded. Pakistani governmental banks such as National Bank of Pakistan prepared to open branches in China in April 2008 which was later on negotiated between the officials. It was during the previous Chinese Prime Minister Wen Jiabao's visit to Pakistan in December 2010 that the Industrial and Commercial Bank of China (ICBC) was invited to open branches in Pakistan and the National Bank of Pakistan (NBP) was offered to commence activities in China.
There must be a series of visit of businessman and tycoons of both countries to expand the volume of trade of different items of the two countries. The economic strength must be revolutionized to keep this zone well established and free from any trade barriers. The business communities must create a platform to encourage the new products to China and then at the global market. The two sides expressed satisfaction over the growing volume of their bilateral trade, which has crossed US$ 15 billion and agreed to make efforts to raise it to US$ 20 billion in next three years. The growth rate must be positive and new avenues must be created for investors of both countries.
Strategic Partnership
Pakistan being a highly strategic country, is very much advantageous and pivotal to China keeping in view her strategic interests in this region. The enhancement in the cooperation of defense production regarding aircrafts, fighter bombs, tanks, and heavy artillery is remarkable for the changing regional dynamics.  The main reason of such a huge cooperation of China is to secure the region and achieving the desired goals such as access to Indian and Arabian sea, surveillance to US and Indian Naval activities and access to the markets of Middle East particularly in the field of energy. Their joint ventures and joint production have led to manufacture the MBT 2000 Al-Khalid Tank and JF-17 Thunder, a fighter aircraft, which has the strategic significance and is a unique example of Sino-Pak deep rooted friendship. The unprecedented level of friendship can be evaluated in the views of the Advisor to the Prime Minister on National Security and Foreign Affairs, Sartaj Aziz that; "The relations between the two countries are growing very fast, particularly for development of communication and energy sectors, Pak-China cooperative partnership has ushered in a new era in line with the ideas and vision, conceived by the leadership of the two countries"
This idea has been inherited from generations to generations among the nations of two countries, that Pakistan is always their first and foremost priority in the foreign policy and China is the cornerstone for Pakistan's foreign policy as well. The strategic relationship of China with Pakistan is very important for both because it enables China to limit the regional ambitions of India towards its hegemonic designs and further strengthening the Pakistan as a major strategic partner in this region.
China-Pakistan Economic Corridor
This is one of the best mega project in the history of the two states and indeed a great symbol of the deep rooted friendship of Sino-Pak relationship from 1951 to 2015. The agreement was signed between the leaders of Pakistani Prime Minister Nawaz Sharif and Chinese Premier Xi Jinping on his visit to Pakistan in April 2015 respectively. The historic words of Xi are remarkable for the glory as he described that "This will be my first trip to Pakistan, but I feel as if I am going to visit the home of my own brother." The main aims of such a project is to connect Gwadar Port in southwestern Pakistan to China's northwestern autonomous region of Xinjiang through a network of highways, railways and pipelines to transport oil and gas and will operationalize from Gwadar to Kashgar. Overall construction costs are estimated over $46 billion with the entire project. The Corridor is an extension of China's proposed 21st century Silk Road initiative and indeed a fate changer of billions of people. It will open new avenues for employments and trade pathway from China and the Middle East and Africa at large . Moreover, CPEC is not bound on One Belt One Road policy, its maximize the opportunities between two countries which has various initiatives for the Silk Road Economic Belt and the 21st Century Maritime Silk Road initiatives globally. China has a lot to gain from its economic corridor arrangement with Pakistan; its centuries 'old vision of reaching the warm waters through the shortest route is coming to fruition through peaceful ways. This will represent a new model of regional and South Asia cooperation which will offer new opportunities for Asia's rejuvenation and the common prosperity of all countries of the globe led by China and its vision of connectivity.
Challenges And Opportunities
The world has entered into a new era of Globalization and interdependence and the nations have opted mutually beneficial foreign policy behaviors. Those behaviors are based on economic integration and security cooperation, strategic partnership and making peaceful alliances. Pakistan and China are the well-wishers of peace and prosperity not only in South Asia but the world at large. With the changing geopolitical, geostrategic and geo-economic realities, it is necessary for Pakistan to keep on testing the loyalty, limits and trust of China relationship. Ostensibly, the dynamics of the world have changed as the world has fast traversed the era of economic war and has also has entered the new era of economic cooperation simultaneously. Resultantly, the neighboring countries collaborate with one another economically so that the whole region reaps dividends. The changing dynamics can be seen on10th July,2015 at the 15th summit of the Shanghai Cooperation Organization (SCO) at Ufa, Russia where the status of both Pakistan and India was raised from observer to full member. This will reshape the strategic dynamics and pose new challenges between Pakistan and China relations. Just a few years ago, no one could have imagined that Russia, China, India and Pakistan would opt to join hands for shared economic interests, regardless of their long-standing disputes. This will ultimately lead towards new horizon of changing scenarios within South Asian states. The US withdrawal from Afghanistan, Iranian Nuclear agreement with P5+1, Kashmir issue with India, revival of the old silk route and Afghan peace process will reshape the regional paradigm in Pakistan's foreign policy. During Cold war era,US-Russian relations were always based on aggressive posture. They both were ready for every single competition in international arena. US will prefer China as a counter-weight against Russian designs.  This will create favorable conditions for China and Pakistan.
Conclusion
After touching all the dimensions of Pakistan China relationship, one thing that comes to mind is that; its high time for Pakistan to be more focused one Self-reliance policies ratherthan focusing on assistance of China and other international players. China being an immediate neighbor is historic and all seasoned friend but we must establish our potential and increase our international outlook. This will prove to be Pakistan's less dependency on China and other international players. Economically speaking, Pakistan must settle down its economic issues so that it can enhance its economy smoothly. Resultantly, it will be less dictated in the matters of Political and Economic issues of the foreign policy of Pakistan. Pakistan must keep amicable relations with its neighboring countries especially with India which is historic rival to avoid further notorious actions via Afghanistan and Baluch separatist movement. The four wars never came with any results for both India and Pakistan. The solution of Kashmir issue and other major issues must be settled without using force or inviting other players to deteriorate the relationship. It is our mutual issue and we have to settle it with win-win goals. We need to compromise our designs and ambitions so that South Asian region can be made more peaceful. Pakistan must learn lessons from history of China as she could not get its parts as Hong Kong, Macao form Britain until it became politically strong and economically sound player. Summing up, China and Pakistan are great nations and close neighbors bound by common destiny and goals. No matters how scenarios are changing, both of the countries have to overcome all challenges and carry forward the traditional friendship more deeply. The Chinese-Pakistani government must strengthen people to people contact for further strengthening Sino-Pak partnership for building a harmonious world of enduring peace and common prosperity.
*Ahmed Bux Jamali holds a Masters in International Relations from Jilin University China Presently, he is serving as Research Fellow at the Institute of Peace and Diplomatic Studies Islamabad. He is available at ab_ir92[at]yahoo.com
Arnab Goswami's whatsApp leaks show power of propaganda
WhatsApp leaks concerning Arnab Goswami (Republc TV) have brought into limelight some bitter truths. One bitter truth is that the general public is a `bewildered herd' (to quote Noam Chomsky) who could easily be made a fool of. Abraham Lincoln was wrong in saying "You can fool some of the people all of the time, and all of the people some of the time, but you cannot fool all of the people all of the time."
History tells that the people, even the Americans, are gullible. Propaganda deeply influenced even independent-minded Americans who laid down a constitution, beginning with words `we the people'. Chomsky says even the American masses are like a "bewildered herd" who have stopped thinking (Noam Chomsky, Media Control: The Spectacular Achievements of Propaganda, p.16). He asserts that, in a "properly functioning democracy", there are a "small percentage of the people", a "specialised class of citizens" who … analyse, execute, make decisions and run things in the political, economic, and ideological systems". Chomsky reminds, 'Woodrow Wilson was elected President in 1916 on the platform "Peace without Victory", right in the middle of the World War I. The American population was extremely pacifistic and saw no reason to become involved in a European War. The Wilson administration established a government propaganda commission, called the Creel Committee, which succeeded, within six months, in Chomsky reminds, 'Woodrow Wilson was elected President in 1916 on the platform "Peace without Victory", right in the middle of the World War I. The American population was extremely pacifistic and saw no reason to become involved in a European War. The Wilson administration established government propaganda committee, called the Creel committee, which [through fake news, films, etc.] succeeded, within six months, in turning a pacifist population into a hysterical, war mongering population which wanted to destroy everything German, tear the Germans limb from limb, go to war and save the world…. After the war the same techniques were used to whip up a hysterical Red Square…' (op.cit.page 12).
Arnab Goswami's Leaks
The leaked WhatsApp chats revealed that Abbottabad `surgical strikes' were conducted to shore up Narendra Modi's image as a `strong man', a Brobdignagian among the Lilliputian self-centred Indian politicians. The `strike' helped Modi win elections with a thumping majority.
Though Modi is educated only up to high school he understands the power of propaganda. He has done a three-month course in the USA on Image Management and Public Relations. His campaign blitz cost about US $ 700 million. Modi is considered the most techno-savvy leader of India as he is very active on various social media platforms including Twiter, Facebook, Instagram, etc (Wikipedia).
Shocking information in Leaks
WhatsApp chats between Republic TV Editor-in-Chief Arnab Goswami and former Broadcast Audience Research Council (BARC) CEO Partho Dasgupta that run into 500 long pages. They revealed nexus between media and politicians to hoodwink the masses. Several Congress leaders, including former Finance Minister P Chidambaram and former Chief Minister of Maharashtra Prithviraj Chavan have raised alarming questions.
Chidambaram has questioned how the journalist and his friend knew about the Balakot strikes three days before it took place.
Meanwhile, senior journalist Madhavan Narayanan, in his piece, raised pertinent questions about the clearly transparent violations of media ethics, professionalism and business malpractices, as are evident from the purported chats between the Republic TV CEO and former BARC head. In the transcripts, Arnab purportedly referred to the Pulwama attack on February 14, 2019. Three days before the Balakot air strike on February 26, 2019, Goswami purportedly wrote India's response would be: "Bigger than a normal air strike. And on the same time something major on Kashmir (abrogation of Special Status).
Dasgupta was arrested in the fake Television Rating Point (TRP) case. The Mumbai police had earlier told the court that Goswami had allegedly bribed Dasgupta with lakhs of rupees to ramp up Republic TV's viewership.
Army stunts
Like the Indian air force, Indian army also knows the value of propaganda. It occasionally staes fake encounters in which innocent Kashmiris are kidnapped and killed in `encounters'. Afzal guru was hanged but subsequent revelations by police officer Davinder Sing revealed that he was in fact innocent.
Impact of Modi magic
In elections, Congress lost even in Karnataka, Rajasthan, Chhattisgarh and Madhya Pradesh, where it ruled. Even Rahul Gandhi lost its citadel, Amethi. In the gory West-Bengal contest, the formidable Mamta Bannerjee lost many seats to BJP. Modi's self-image brand prevailed. The RSS held many conclaves to reach out to intellectuals. Muslim munch, distributed RSS leaflets. Even after winning the elections, BJP stalwarts visited Madrassa Deoband. He captivated popular imagination as a strong leader _ Modi hai to mumkin hai (If Modi is there, then it's possible). Through power of propaganda, Modi brazenly bagged credit for all achievements of previous Congress governments. It was Jawaharlal Nehru who abolished the zamindari system. It is Nehru, not Modi, who set up space centre that catapulted India's ASAT Shakti.
Modi 1.0's economic- progress figures were plain cookery.
Pulwama questions
Goswami Leaks further debilitates India's accusation that Pulwama attack was masterminded by Pakistan. Several questions, given heretofore come to mind about India's `charge sheet' on Pakistan: (a) Why did India bank on the FBI when it already possessed all communications from Pakistan? For instance, it intercepted the whole talk between military dictator Yahya Khan and his coterie during the East Pakistan/Bangladesh crisis. It intercepted Musharraf's conversation with his generals while he was flying back from China to Pakistan. India blamed. Isn't there collusion between the FBI and India? (b) Why did India blame Pakistan even before forensic-lab and National Investigation Agency investigation report? (c) Why are there differing reports about weight of the RDX used? The Indian Express speculated `High-grade RDX explosive, weighing about 80 kilograms, was used in the suicide attack'. The Hindu estimated 100-150 kg. (d) Why was a private vehicle allowed to approach the scene of incident in violation of the CRPF Standing Operating Procedures? The CRPF's Standing Operating Procedure required movement of up to 100 persons in a convoy. Why has the CRPF been moving such convoys, comprising more than 2,500 personnel each, on the Srinagar-Jammu highway. In the past fortnight, two such convoys had moved from Jammu to Srinagar. The latest was on February 4, with a convoy of 91 vehicles and 2,871 personnel'. (e) Why could the convoy not spot the lonely suicide vehicle trailing behind? (f) How did the terrorists know the convoy movement was delayed by two days? (g) How did they remain undetected while loading the vehicle with explosives the whole day? (h) Not only WhatsApp but also landlines have never been accessible even in Hindu-majority Jammu (occupied Kashmir). Then how come `the FBI has told the NIA about the WhatsApp group operated by a member of the terrorist outfit Jaish-e-Mohammad who was in contact with the people who carried out the attack of Pulwama? (i) According to the FBI, a man called Mohammed Hussain was operating the WhatsApp group, from Muzaffarabad. But the number was however registered under the name of Jameela from Budgam' (INDIA NEWS NETWORK, August 27).
Inference
Modi owes his electoral victory to the power of propaganda. He is making a fool of not only the Indian masses but also the world around.
The Persecution of Individuals from Hazara Community in Balochistan
The drastic situation was being faced by the individuals of Hazarajat in Balochistan province of Pakistan once again because the eleven persons from the affected Hazara community were being slaughtered by the terrorists of Islamic State of Iraq & Levant's Khurasan chapter that continued the legacy of sectarian and ethnic violence that used to be conducted by the extremists and terrorists of Lashkar e Jhangvi (LeJ) in the region. The community of Hazara is quite vulnerable and the violence against them has no doubt the capability of potential fault line for the state of Pakistan being exploited by foreign players the war anti-state elements give fuel to the violent sectarian and ethnonationalists of Balochistan province of Pakistan. In this mean study, the very focus will be made towards the possibilities of foreign intervention in case of Hazara persecution in the region which provenly had involvements of Indian agencies via the territory of war-affected Afghanistan.
The persecution of Hazara peoples had been a major violation of International Humanitarian Law because it is not only common in the region of Pakistan but also inside the state of Afghanistan. The historic factors of their settlement in the regions of Pakistani Balochistan and Afghanistan as well as their strong connection with the Shia Muslim community of Iran are major catalysts which makes them as the easy target of being killed, tortured or slaughtered by the extremist Wahabi tendencies or racist tendencies among Pashtuns and Balochis. In the current era specially after the events of 9/11 and further strengthening of Wahabi extremist doctrine in the region had paved ways for the spreading of sectarian violence against the Shia Hazara Muslims inside Balochistan province of Pakistan. The major persecution events that keeps a lot importance in the unfortunate violence being committed against the people of Hazaras were the massacre on the day of Ashura at Quetta in 2004, the killings of Hazara people in Mastung Massacre, the playground massacre in Quetta, slaughter of Hazara pilgrims coming back from Islamic Republic of Iran, the two major bombings against Shia Hazaras in the year of 2013, the massacre in Akhtarabad, the 2003 bombing on Hazara Imam Bargah and most importantly the recent slaughter of Hazara peoples in Mach District of Balochistan province of Pakistan. Even in the target killings, some major political figures, social workers and sportsmen also remained aim of target killings inside the extremist and sectarian violence.
No doubt, such massacres and large scale killings of the people specifically of the community of Hazara Shias who also remained the target of socio-economic discrimination and structural violence due to the factors that were paved by the administrative bodies in Pakistan but the confirmation of Indian agency's Research and Analysis Wing (R&AW)'s major agent Kulbushan Jadhav confessed in the very statement after he was arrested by Pakistani authorities in espionage operation that India had been involved in the fueling of ethnonationalist and sectarian violence in the region. The government of Pakistan had also shown quite many concerns regarding the matter that the hands of Indian state agencies and government can possibly be involved in the backing of outfits like ISIL (Khurasan) which operates from Afghanistan while conducting of violence in the province of Pakistani Balochistan. The dots are being matched by different Pakistani officials and think tanks that the involvement of Indian government with confirmed sources towards the secessionist tendencies in the province in shape of Baloch Liberation Army (BLA) and Baloch Republican Army (BRA) that the possibility can be there in also of backing the extremist militants and terrorists of ISIL (Khurasan) while fueling the violence in the region on sectarian basis. Prime Minister Imran Khan Niazi said in his statement that the hands of India are there in the recent activities of sectarian violence that was happened in the region of district of Mach of Balochistan. The possibilities of Indian government and state agencies backing the militant factions against the state of Pakistan had been also proved by the state intelligence agencies of Pakistani state including Directorate of Inter Services Intelligence (ISI), Directorate General of Military Intelligence (MI) and Intelligence Bureau (IB). Even it is confirmed through the sources in form of statements of leading Indian think tanks, journalists and retired military officials that the fault lines inside Pakistan are to target the Shia communities for paving ways for the violence and to make platform for the conduct of violence on sectarian basis by creating a lot of chaos among the different Muslim sects inside the state of Pakistan. These are the major possible factors which had proven the point that the sectarian violence specially the one which was conducted against the coal miners belonging from the Shia community of Hazara has proven the very point that the factors of possibility is quite much there of the involvement of Indian government as actor of fueling violence.
In the very crux of the study, it is added with the point that the persecution of Hazara peoples had been a major violation of International Humanitarian Law because it is not only common in the region of Pakistan but also inside the state of Afghanistan. The historic factors of their settlement in the regions of Pakistani Balochistan and Afghanistan as well as their strong connection with the Shia Muslim community of Iran are major catalysts. The radical condition was being faced by the individuals of Hazarajat in Balochistan province of Pakistan once again because the eleven persons from the affected Hazara community were being massacred by extremist tendencies. The possibility of the terrorist wings being supported by Indian government in this regard because of the past confirmed terror activities in which the position of India was quite much cleared. such massacres and large-scale killings of the people specifically of the community of Hazara Shias who also remained the target of socio-economic discrimination and structural violence due to the factors that were paved by the administrative bodies in Pakistan but the confirmation of Indian agency of R&AW.
Is India fearful of internationalisation of the Kashmir dispute?
At the time of Partition, India knew that its policies with regard to the Princely states were inconsistent. So, it feared internationalisation of the Kashmir dispute. Vallabhai Patel, presented Kashmir to Liaquat Ali Khan in a platter, so to say, in exchange for Junagadh and Hyderabad. Liaquat Ali Khan did not accept the offer. Saifuddin Soz, former Congress minister and a prominent Kashmiri politician, told The Print Editor-in-Chief Shekhar Gupta on NDTV's Walk The Talk show that Sardar Vallabhbhai Patel was happy to let Kashmir go to Pakistan in exchange for Hyderabad.
Lord Mountbatten, the last viceroy of India, took Patel's offer to Pakistan on the exact day the Indian Army landed in Srinagar to push back intruders from Pakistan in October 1947. "From the very first day Sardar Patel was adamant that Kashmir should go to Pakistan. In the partition council, he tried his level best to convince Liaquat Ali to take Kashmir and leave Hyderabad-Deccan," Soz said.
"But as Sardar Shaukat Hayat Khan writes in his book," Soz said, "Liaquat Ali neither understood history, nor geography. So, he did not accept the offer.."(Sardar Patel was adamant, give Kashmir to Pakistan, take Hyderabad. Nehru saved it: Soz, The Print June 25, 2018).
Till the 1990s, internationalisation remained India's nightmare. Former Indian foreign-secretary Jagat S. Mehta's formula. Mehta presented a formula which offered many concessions to Pakistan in exchange for a promise not to agitate the Kashmir dispute on international forums and keep it on backburner for ten years. He presented his ideas in an article, 'Resolving Kashmir in the International Context of the 1990s' (Hindustan Times editor Verghese also gave similar proposals). Mehta had also proposed (a) Conversion of the LoC into "a soft border permitting free movement and facilitating free exchanges…"
(b) Immediate demilitarisation of the LoC to a depth of five to 10 miles with agreed methods of verifying compliance. (c) Pending final settlement, there must be no continuing insistence by Pakistan "on internationalization, and for the implementation of a parallel or statewide plebiscite to be imposed under the peacekeeping auspices of the United Nations". (d) Final settlement of the dispute between India and Pakistan can be suspended (kept in a 'cold freeze') for an agreed period. (e) Conducting parallel democratic elections in both Pakistani and Indian sectors of Kashmir. (f) Restoration of an autonomous Kashmiriyat. (g) Pacification of the valley until a political solution is reached.
Mehta's quasi-solution, re-coined as Musharraf/Qasuri solution, was advocated by the United States' Institute of Peace also. . Voracious readers may refer for detail to Robert G. Wirsing, India, Pakistan and the Kashmir Dispute (1994, St Martin's Press).
UK MPs concern on Kashmir
To India's chagrin, a day after debating persecution of minorities in India, the members of the British House of Commons turned to human-rights violations in the occupied Kashmir and "called for the European Union and the United nations to be given access to the disputed state and for Boris Johnson to raise the issue with Prime minister Narendra Modi and for the UK government to `use its influence with India and Pakistan' and send its own delegation to assess the human rights situation (UK MPs call for Britain to `use its influence for human rights in Kashmir', Times of India January 15, 2021). MP Naz Shah asked, `Without the UN rapporteurs allowed into the region and with every report in the region censored how can anyone assure this house that genocide in Kashmir is not taking place. The MPs expressed concern about the continuing lockdown and Internet restrictions in J&K as well as allegations of rapes, detentions without trial, unexplained and uninvestigated deaths disappearance, curfews, communication blackouts and mass arrests'.
The Indian High Commission in London shrugged off the allegation of "genocide, rampant violence and torture" as "unsubstantiated".
Ten MPs, drawn equally from Labour and the Conservatives, took part in the debate on "Political situation in Kashmir" . India labeled them as "backbenchers".
Conservative MP James Daly called for the UK government , "working with our European partners with President – elect Biden in America" to came up with an international programme through the UN that will give hope to those poor people in Kashmir". Mp Sarah Own highlighted plight of Kashmiri under constant lockdown, "enforced by half a million soldiers" for ten months. She said, 'I have heard[that there are] women in Kashmir that are terrified of being assaulted by the thousands of soldiers on their doorstep. Women fear for their lives and do not feel safe". She urged the UK government to take position against Kashmir's illegal annexation".
Kashmir: An international issue
Earlier in June 2020, also, British MP Andrew Gwynne, Chairman of Labour Friends of Kashmiris, along with several other UK MPs had, in online conference, termed Kashmir "an international issue, requiring " international intervention to resolve the dispute taking into consideration aspiration Kashmiris' (UK MPS: Kashmir is an international issue': `Reorganization of Indian-administered Kashmir in contravention of Geneva convention, UN resolutions, says lawmaker, Andalou Agency June 4, 2020).
With no cogent answer India indulges in malicious allegations
Instead of answering questions raised about human rights violations India alleged that "ImranKhan government in Pakistan reportedly spent Rs. 30 lakh on member of British parliamentary group visit to the country [Pakistan] and Pakistan occupied Kashmir [Azad Kashmir] (Pakistan paid Rs. 30 lac to British MPs to visit Pakistan, spread false narrative on Indian forces in Jammu and Kashmir, Zee News, July 19, 2020).
Questions India parried
India is still to answer why it disallowed opposition leaders including Rahul Gandhi to visit occupied Kashmir while according VVIP reception to anti-Muslim group of EU MPS? Why it disallowed UK MP Debbie Abrahams to visit occupied Kashmir?
Debbie alleged she was denied as she had been critical of India's decision to abolish special status of the disputed state. She tweeted, `Why did the Indian Government revoke my visa after it was granted? Why didn't they let me get a visa on arrival? Is it because I have been critical of the Indian government on #Kashmir human rights issues?"
Madi Sharma, a self-styled `international business broker' arranged anti-Muslim EU MPs all-expense-prepaid visit to occupied Kashmir. Why India did not publicise the expenditure incurred.
Madi Sharma: A Raw surrogate
EU DisinfoLab and India's own NDTV exposed fake identity of NGOs run by Madi Sharma. The NDTV reached out to Ms Sharma. Having received no response, it asked, `Will the Prime Minister tell as to who is Madi Sharma? Why and in what capacity is Madi Sharma fixing an appointment of Prime Minister with a delegation of EU MPs on a personal visit and why is Government of India facilitating it? Where is the money to finance the entire trip coming from? Why has Ministry of External Affairs been totally sidelined?
Opposition leaders like Rahul Gandhi – whose delegation was turned back from the Srinagar airport – have questioned why European lawmakers were allowed amid such restrictions but opposition politicians in India were not. AFP has reported that the European parliament and European Union hierarchy were not involved in this visit. Several European embassies in Delhi were unaware of the visit. It also quoted an unnamed EU official in India as saying the visit was not official and the lawmakers had come at the invitation of an NGO, the International Institute of Non-Aligned Studies (IINS). It is a fake entity owned by the Srivastava Group of Companies, which was found to have been behind EP Today, a news and opinion website that largely drew its content from state-funded Russian media RT. EP Today's address, the group's Brussels office, and the International Council for Inter-Religious are all listed under the same address: 37 Square de Meeûs in Brussels. Since POLITICO's reporting, incorporating research done by NGO EU vs Disinfo, both Facebook and Twitter had shut down the website's presence on their platforms.
The visit, described as private, was sponsored by the International Institute for Non-Aligned Studies, a think tank, according to Madi Sharma's emails. Its office in Delhi was locked.
Chris Davies, a British Renew Europe MEP, said Madi Sharma invited him to the India trip, promising a "prestigious VIP meeting" with Modi, according to the email he received from her. Davies said his invitation was rescinded after he told Sharma he wanted to meet local Kashmiris unsupervised.
Sharma had reached out to Davies in her official capacity as the director of WESTT, but it is unclear how a think tank with an operating budget of less than €25,000 and one full-time staff member had direct access to the Indian prime minister's office, its top military officials and its foreign minister — who featured on the trip's itinerary. Davies tweeted `the visit a "PR stunt."
Sharma's work is also heavily featured on the website EP Today, including her trips to the Maldives and Bangladesh. Sharma herself has written op-eds for the website. In one article she called India's decision to revoke Kashmir's special status — widely condemned by human rights groups — a "victory" for Kashmiri women. But, she did not respond to NDTV's repeated requests for an interview.
Madi Sharma was present when the European MPs met with Prime Minister Narendra Modi and National Security Adviser Ajit Doval.
Inference
India is reminded of the proverb `Pot calling kettle black'. It should do some soul searching instead of blaming Pakistan for portraying Kashmir's real situation.