Pakistan-China Relations in the 21st Century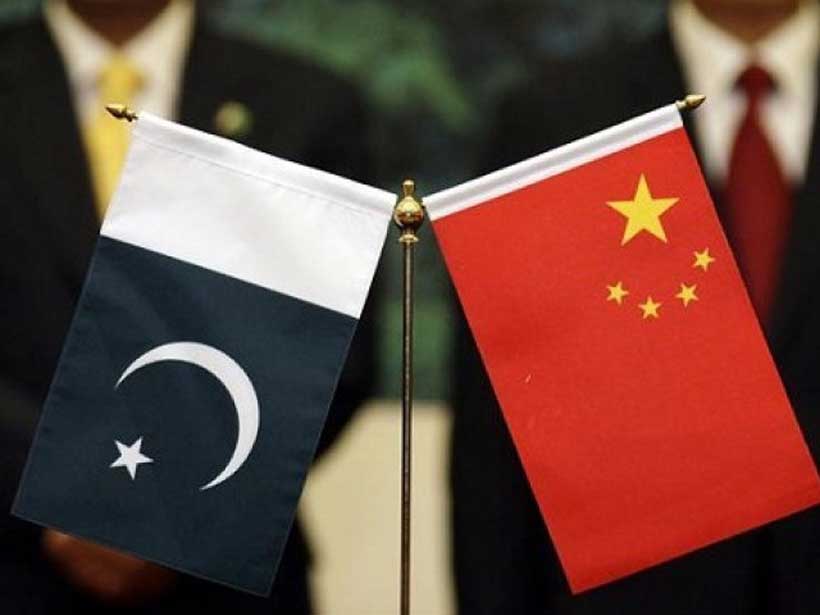 Authors: Areeja Syed and Ahmed Bux Jamali*
Pakistan recognized the People's Republic of China in 1950 and started diplomatic relations on 21st May 1951. Pakistan from the very beginning has kept its foreign policy approach very friendly as both are immediate neighbors as well. Historically, four major events reshaped the smoothness of relationship towards more cooperation which are the boundary agreement in March 1963, support in 1965 war, the Kissinger secret visit arranged by Pakistan to China and rare veto option adapted by China in United Nations Security Council. The essence of relationship is termed by Zulfiqar Ali Bhutto "I should like to make it clear beyond all doubt that we have friendly relations with the People's Republic of China and that nothing will be permitted in any way to endanger those relations. Our relations with China are an independent factor in our foreign policy and not contingent on any other. In the best interests of Pakistan, we shall maintain the spirit of goodwill, friendship and cordiality with the great People's Republic of China. I declare that our friendship with China is not tainted by any form of bargain or barter. It is steadfast amity between two neighboring Asian States."  and one of the famous statement of Chinese Premier Li Keqiang "If you love China, Love Pakistan too." These statements are not only the building blocks but the proven realities of the glories of time between the two countries. Over 60 years of cordial relations, the depth has escalated more and more keeping in view changing international stages from global war on terror to other major international events onwards . China proved her all seasoned friendship based on equality and mutual respect and harmony. The high level talks and invitations to dignitaries creates a conducive atmosphere for the bilateral relationship. Pakistan and china need each other in the field of economy, strategic alliances, military joint ventures as both are nuclear power countries and student's exchanges programs to further strengthen the ties in the advancement of science and technology and many more aspects of life.
Economic Relationship
The economy is the soul of foreign policy so is the case here in Pak-China relations. Pakistan and China signed a preferential trade agreement in 2003 where goods and services started revolving around the two countries. With the passage of time, China signed The free trade agreement (FTA) which was adapted in 2006. It was estimated that the bilateral trade was estimated to hit $15 billion by 2011. One basic advantage of signing of FTA was economic enhancement and its operationalization in October 2009 proved to be very economic-oriented outlook for Pakistan's exports with China.  On the other hand, Pakistani and Chinese banking sectors are cooperating for a long time. Earlier, Bank of China was opened with two branches in 1951 but couldn't succeeded. Pakistani governmental banks such as National Bank of Pakistan prepared to open branches in China in April 2008 which was later on negotiated between the officials. It was during the previous Chinese Prime Minister Wen Jiabao's visit to Pakistan in December 2010 that the Industrial and Commercial Bank of China (ICBC) was invited to open branches in Pakistan and the National Bank of Pakistan (NBP) was offered to commence activities in China.
There must be a series of visit of businessman and tycoons of both countries to expand the volume of trade of different items of the two countries. The economic strength must be revolutionized to keep this zone well established and free from any trade barriers. The business communities must create a platform to encourage the new products to China and then at the global market. The two sides expressed satisfaction over the growing volume of their bilateral trade, which has crossed US$ 15 billion and agreed to make efforts to raise it to US$ 20 billion in next three years. The growth rate must be positive and new avenues must be created for investors of both countries.
Strategic Partnership
Pakistan being a highly strategic country, is very much advantageous and pivotal to China keeping in view her strategic interests in this region. The enhancement in the cooperation of defense production regarding aircrafts, fighter bombs, tanks, and heavy artillery is remarkable for the changing regional dynamics.  The main reason of such a huge cooperation of China is to secure the region and achieving the desired goals such as access to Indian and Arabian sea, surveillance to US and Indian Naval activities and access to the markets of Middle East particularly in the field of energy. Their joint ventures and joint production have led to manufacture the MBT 2000 Al-Khalid Tank and JF-17 Thunder, a fighter aircraft, which has the strategic significance and is a unique example of Sino-Pak deep rooted friendship. The unprecedented level of friendship can be evaluated in the views of the Advisor to the Prime Minister on National Security and Foreign Affairs, Sartaj Aziz that; "The relations between the two countries are growing very fast, particularly for development of communication and energy sectors, Pak-China cooperative partnership has ushered in a new era in line with the ideas and vision, conceived by the leadership of the two countries"
This idea has been inherited from generations to generations among the nations of two countries, that Pakistan is always their first and foremost priority in the foreign policy and China is the cornerstone for Pakistan's foreign policy as well. The strategic relationship of China with Pakistan is very important for both because it enables China to limit the regional ambitions of India towards its hegemonic designs and further strengthening the Pakistan as a major strategic partner in this region.
China-Pakistan Economic Corridor
This is one of the best mega project in the history of the two states and indeed a great symbol of the deep rooted friendship of Sino-Pak relationship from 1951 to 2015. The agreement was signed between the leaders of Pakistani Prime Minister Nawaz Sharif and Chinese Premier Xi Jinping on his visit to Pakistan in April 2015 respectively. The historic words of Xi are remarkable for the glory as he described that "This will be my first trip to Pakistan, but I feel as if I am going to visit the home of my own brother." The main aims of such a project is to connect Gwadar Port in southwestern Pakistan to China's northwestern autonomous region of Xinjiang through a network of highways, railways and pipelines to transport oil and gas and will operationalize from Gwadar to Kashgar. Overall construction costs are estimated over $46 billion with the entire project. The Corridor is an extension of China's proposed 21st century Silk Road initiative and indeed a fate changer of billions of people. It will open new avenues for employments and trade pathway from China and the Middle East and Africa at large . Moreover, CPEC is not bound on One Belt One Road policy, its maximize the opportunities between two countries which has various initiatives for the Silk Road Economic Belt and the 21st Century Maritime Silk Road initiatives globally. China has a lot to gain from its economic corridor arrangement with Pakistan; its centuries 'old vision of reaching the warm waters through the shortest route is coming to fruition through peaceful ways. This will represent a new model of regional and South Asia cooperation which will offer new opportunities for Asia's rejuvenation and the common prosperity of all countries of the globe led by China and its vision of connectivity.
Challenges And Opportunities
The world has entered into a new era of Globalization and interdependence and the nations have opted mutually beneficial foreign policy behaviors. Those behaviors are based on economic integration and security cooperation, strategic partnership and making peaceful alliances. Pakistan and China are the well-wishers of peace and prosperity not only in South Asia but the world at large. With the changing geopolitical, geostrategic and geo-economic realities, it is necessary for Pakistan to keep on testing the loyalty, limits and trust of China relationship. Ostensibly, the dynamics of the world have changed as the world has fast traversed the era of economic war and has also has entered the new era of economic cooperation simultaneously. Resultantly, the neighboring countries collaborate with one another economically so that the whole region reaps dividends. The changing dynamics can be seen on10th July,2015 at the 15th summit of the Shanghai Cooperation Organization (SCO) at Ufa, Russia where the status of both Pakistan and India was raised from observer to full member. This will reshape the strategic dynamics and pose new challenges between Pakistan and China relations. Just a few years ago, no one could have imagined that Russia, China, India and Pakistan would opt to join hands for shared economic interests, regardless of their long-standing disputes. This will ultimately lead towards new horizon of changing scenarios within South Asian states. The US withdrawal from Afghanistan, Iranian Nuclear agreement with P5+1, Kashmir issue with India, revival of the old silk route and Afghan peace process will reshape the regional paradigm in Pakistan's foreign policy. During Cold war era,US-Russian relations were always based on aggressive posture. They both were ready for every single competition in international arena. US will prefer China as a counter-weight against Russian designs.  This will create favorable conditions for China and Pakistan.
Conclusion
After touching all the dimensions of Pakistan China relationship, one thing that comes to mind is that; its high time for Pakistan to be more focused one Self-reliance policies ratherthan focusing on assistance of China and other international players. China being an immediate neighbor is historic and all seasoned friend but we must establish our potential and increase our international outlook. This will prove to be Pakistan's less dependency on China and other international players. Economically speaking, Pakistan must settle down its economic issues so that it can enhance its economy smoothly. Resultantly, it will be less dictated in the matters of Political and Economic issues of the foreign policy of Pakistan. Pakistan must keep amicable relations with its neighboring countries especially with India which is historic rival to avoid further notorious actions via Afghanistan and Baluch separatist movement. The four wars never came with any results for both India and Pakistan. The solution of Kashmir issue and other major issues must be settled without using force or inviting other players to deteriorate the relationship. It is our mutual issue and we have to settle it with win-win goals. We need to compromise our designs and ambitions so that South Asian region can be made more peaceful. Pakistan must learn lessons from history of China as she could not get its parts as Hong Kong, Macao form Britain until it became politically strong and economically sound player. Summing up, China and Pakistan are great nations and close neighbors bound by common destiny and goals. No matters how scenarios are changing, both of the countries have to overcome all challenges and carry forward the traditional friendship more deeply. The Chinese-Pakistani government must strengthen people to people contact for further strengthening Sino-Pak partnership for building a harmonious world of enduring peace and common prosperity.
*Ahmed Bux Jamali holds a Masters in International Relations from Jilin University China Presently, he is serving as Research Fellow at the Institute of Peace and Diplomatic Studies Islamabad. He is available at ab_ir92[at]yahoo.com
2018 was the deadliest year in the history of Kashmir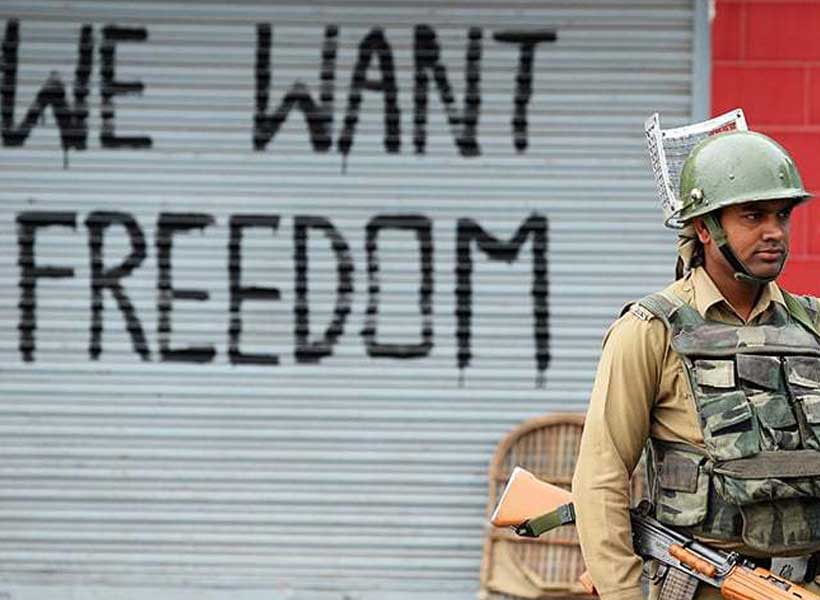 Kashmir is natural paradise and gorgeous valley located between Pakistan, India, Afghanistan, China and with a small strip of 27 miles with Tajikistan and Kyrgyzstan. But it is still a disputed region since partition of United India into India and Pakistan (also Bangladesh in 1971) in 1947.
The history of the freedom of Kashmir dates to 1931 when the people, both Hindus and Muslims, initiated a freedom movement against the then Maharaja (ruler) to have their own indigenous rule. The resentment of the people led to the 'Quit Kashmir' campaign against the Maharaja in 1946. Faced with the insurgency of his people, the Maharaja fled the capital, Srinagar, on October 25, 1947 and arranged that India send its army to help him crush the rebellion. India, coveting the territory, set the condition that Maharaja must sign an 'Instrument of Accession' to India. At the same time, India had to attach another condition that accession was made subject to 'reference to the people.' On India's showing, therefore, the accession has a provisional character.
Then India brought the dispute to the United Nations where the Security Council discussed the question exhaustively from January to April 1948. Then both India and Pakistan and approved by the international community that the dispute over the status of Jammu and Kashmir can be settled only in accordance with the will of the people which can be ascertained through the democratic method of a free and impartial Kashmiri citizens vote.
The people of Kashmir, despite of being injured since long could not lost their hope. They believe in United Nation(UN), assuming it will advocate choice of freedom for them. During the July-August 2018, people from entire Srinagar and other towns, were protesting government of India's violation of Article 35-A of Indian's constitution. 35-A, assure special rights to the state of Jammu and Kashmir.
Whenever, there is peaceful demonstration from them, then they must suffer basic human rights violation, fear and state of starvation as response of Indian government. In 2018, 111 civilians are killed which is double to the previous year recorded 40 killing by the Indian forces. India has some 500,000 troops deployed in Kashmir. Popular unrest has been rising since 2016 when a charismatic young Kashmiri leader, Burhan Wani, was shot dead by Indian forces.
Pakistan always has been bolstering the way of peaceful talk with India over the issue. Last year, in October, Prime Minister Imran Khan, repeated Pakistan's stance that the solution to the region's dispute laid in dialogue. He said,"It is time India realised that it must move to resolve the Kashmir dispute through dialogue in accordance with the UN SC resolutions and the wishes of the Kashmiri people".
Kashmiri leader Mirwaiz Umar Farooq, in response to PM Khan said we welcomed "Pakistan's concern" but called for Pakistan to "do much more" to "put an end to the appalling grind of repression and human rights abuse that Kashmiris are suffering at the hands of Indian state.
Happily, UN has issued human right report on Kashmir in June 2018. The report of 49 pages strongly emphasis on human right violation and abuses and delivering justice for all Kashmiris. UN High Commissioner for Human Rights Zeid Ra'ad Al Hussein remarked "The political dimensions of the dispute between India and Pakistan have long been centre-stage, but this is not a conflict frozen in time. It is a conflict that has robbed millions of their basic human rights and continues to this day to inflict untold suffering. Therefore, any resolution of the political situation in Kashmir must entail a commitment to end the cycles of violence and ensure accountability for past and current violations and abuses by all parties and provide redress for victims".
2018 was the deadliest year in the history of Kashmir. Hope so, Pakistan and India sandwiched by UN would resolve the issue based on Kashmir people's choice of freedom so that human violation could be ceased.
CPSEC: The Saudi addition to CPEC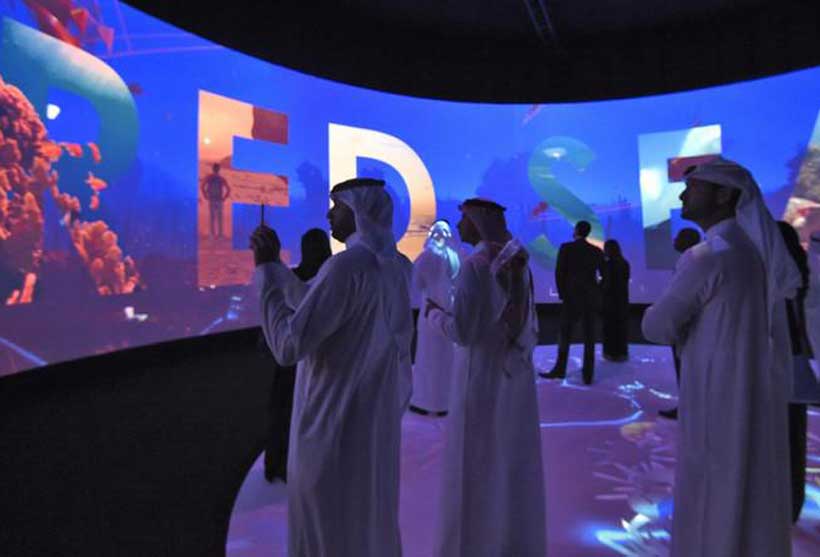 CPEC has been a cornerstone of Pakistan's long-term macroeconomic policy, and no matter who has been in power, the resolve to continue it further has been steadfast. Pakistan has realized its geopolitical advantage and has focused on constructing trade, energy and transportation corridors throughout its length. China and Pakistan in 2015, had agreed on partnering for the development of an economic corridor which would connect China's western front with that of the Indus Belt and eventually with the Arabian Sea. The plan saw $ 62 Billion being committed to the execution of the project, building roads, rails, and power projects all along the length of Pakistan.   Contrary to popular belief, the economic corridor actually benefits both countries. China needs alternate routes for uninterrupted trade and energy supply, while Pakistan direly needed infrastructure and power sector development.
Saudi Involvement
At the recent Investment Conference titled "Davos in the Desert", Pakistan's newly elected Prime Minister had pitched the investment opportunities in Pakistan. Saudi Arabia now wants to be a partner in the CPEC project. The investment revolves around the establishment of an "Oil City" in Gawadar. Adviser to the Pakistani Prime Minister had said Saudi that the investment in the huge Oil City project in Gwadar would be $22 billion.
Recently after the twitter spat between the US and Saudi Arabia, the relations have been strained between the two long-term allies. Saudi Arabia, a longstanding US ally in the region is looking to diversify its relations with other nations to reduce its American dependence. This is why Saudi Arabia wants to partner into the CPEC project.
What benefits does Saudi Arabia have with the joining in the project? Saudi Arabia is still the largest supplier of crude oil. It has been looking to secure its oil exports and look for stable markets for its oil export. China is the largest importer of crude oil in the world, accounting for 18.6% of the total global import. The US, on the other hand, is the second largest importer of crude oil, though it also has a huge domestic production which accounts for 40% of its total domestic use. China clearly has the demand and the will to import Saudi oil and for this reason, Saudi Arabia wants to establish refineries, storages, and oil processing units at Gawadar to allow for uninterrupted oil flow into western China. The flow of this oil would be through Pakistan which has longstanding friendly bilateral relations with both Saudi Arabia and China. These relations are also independent of each other, hence the relations would not be affected by overlapping national interests. China also wants to have an uninterrupted energy supply to its mainland via alternate routes, which could not be affected by the geopolitics of the seas.
Saudi Arabia also looks at Pakistan as its long-term partner and a potential market for its exports.  Pakistan has a 202 million population, 70% of which is under 35 years of age. In case, peace returns to the region, Pakistan could show exponential growth and bulge of a new vibrant and energy-hungry middle class. In addition to that, Saudi Arabia wants to have stakes in Pakistan's economy and what better way of doing all this than to invest in an Oil City, which also happens to be geographically nearby Saudi territory. Pakistan has also been very eager for investment diversification in its economy to avoid being labeled a China-only economy. Showing to the world that's its doors are open for any country willing to invest into Pakistan.
Convergence of interests
This incredible convergence of interests paves the way for the China Pakistan Saudi Economic Corridor to be a very constructive regional partnership.  This partnership would see three regional powers engaging in positive regional trade and connectivity projects which would eventually increase trade, trust, and dependence on each other. Pakistan and China, both have repeatedly stated that CPEC is open for all to join in and collectively reap the benefits of trade and regional connectivity.
2018: A good year for China-India relations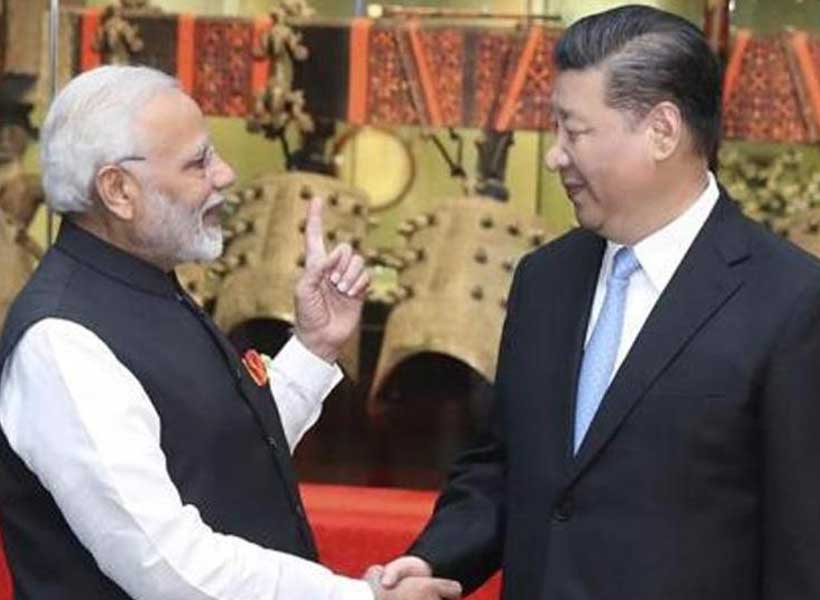 Authors: Arun Upadhyaya and Carter Chapwanya*
The year 2018 ended on a high note for China's peripheral diplomacy as Sino-India relations are in good shape owing to several positive steps taken by the two governments.
Relations between the two countries had turned sour in the fall of 2017 due to border disputes in the South-Western part of mainland China. Several pundits had predicted that the standoff would escalate into a major military confrontation but the events that ensued proved them wrong.
Diplomatic efforts from both sides mitigated the conflict and culminated into an informal summit between President Xi and Prime Minister Modi which was held in Wuhan in April 2018. This summit had serendipitous effects that would reverberate to this day as they have come to be known as the ectoplasm essence of the 'Wuhan Spirit'.
The two leaders agreed to focus on areas of cooperation and respective national development which would consequently enable them to set aside their differences.
They agreed to consolidate their resources in efforts of hastening regional development. The 'China-India Plus' cooperation model for regional development was devised and this would serve as a trust-building mechanism between two great economies that would then work together on several projects in and around the South-Asian region.
By October, the fruits of this arrangement could already be seen as the first phase of the India-China joint training for Afghan diplomats commenced in Delhi from October 15 to 26. The second phase was then held a month later in Beijing from November 18 to December 2.
India's External affairs minister, Sushma Swaraj remarked that the joint training sessions were building blocks for a long-term trilateral partnership for the befit of Afghanistan. This came as a surprise to many as India had shown great reluctance towards trilateral interactions involving China in Nepal.
A similar sentiment had just two days earlier been expressed on the official account of the Indian Embassy in Afghanistan, which also described the training as 'Trilateral Cooperation between India China and Afghanistan'. This was a major indication of the shift in India's traditional position and created optimism for greater cooperation between the two countries.
The Doklam military standoff, in the border dispute, may just have laid the seeds for greater friendship between China and India as the efforts to resolve it resulted in many positive outcomes for the future of Sino-Indian bilateral ties.
In the meetings in Wuhan, Xi and Modi also saw the need to pursue more people-to-people mechanisms of high-level cooperation. At the end of December 2018, Chinese foreign minister; Wang Yi visited India to attend the first meeting of the China-India high-level people-to-people and cultural exchanges mechanism building on the agreement reached by the two countries in Wuhan.
At the meetings in Delhi, delegates from both countries reviewed the progress of the people-to-people initiative and agreed that the cultural exchange has been conducive for consolidating the social base of China-India friendships. They identified areas for further cooperation while strengthening existing programs such as the China India think tanks; youth exchange programs, education cooperation among others.
On the regional and the multilateral level, a consensus was reached to use organisations like East Asia Cooperation, BRICS, Ancient Civilisations forum and the Shanghai Cooperation Organisation in consolidated efforts of peace-building and development.
In addition, Sino-India economic ties improved significantly in 2018. China has now begun importing Agricultural and Pharmaceutical products from India and this has been quite a welcome development for India.
Another milestone achieved in 2018 as the two countries deepened their defence and security cooperation. Beijing and Delhi held the first high-level meeting on bilateral security cooperation with an objective of strengthening cooperation on counter-terrorism, drug control among others. Their two militaries also resumed military drills that had stalled in the aftermath of Doklam standoff. India also agreed to the renaming of Taipei and this was a very significant step in strengthening the bilateral relations.
Increased cooperation between China and India could be instrumental in fostering sustainable peace, stability and development in the region. Pundits now believe, increased strategic cooperation between the two Asian giants could also have interesting implications to the global balance of power.
The future looks bright for Sino-India relations as just in 2018; the two sides maintained strategic communication. The two leaders met several times for high-level meetings in an effort to build bridges on areas of dispute as well as to strengthen the mutual desire for commensurate growth and development. 2019 may even bring greater areas of convergence for Sino-India relations especially if the US protectionist agenda persists, and with the 'spirit of Wuhan' working well for the two countries it is doubtful whether there would be any major trepidation.
*Carter Chapwanya is a published author and currently a Political Science PhD candidate at Shandong University