CPEC: Opportunity for Iran and Pakistan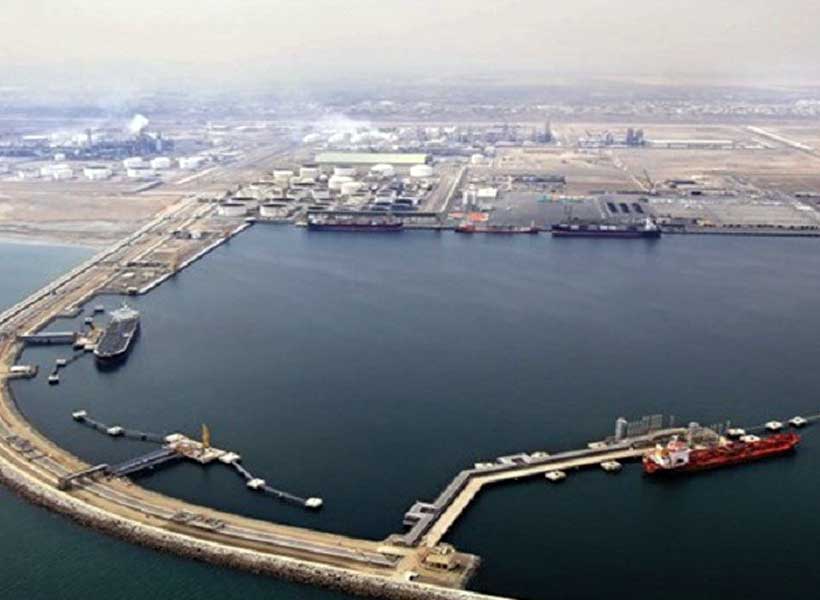 Historically, Iran and Pakistan enjoyed friendly relations and this relationship has noticeably improved in the recent years. The two countries have been successful in harmonizing their differences over Afghanistan where they have no more to enter into contestation, given Iran's reconciliation with the Taliban and the two countries' common threat perceptions over the rise of the Islamic State in the 'AfPak' region.Pakistan's regional posture is India-centric, while Prime Minister Narendra Modi has also enunciated on several occasions a policy of encircling and isolating Pakistan regionally and internationally. Along those lines, India has substantially increased its influence in Afghanistan, and it has recently, too, started stepping up its engagement with Iran. Meanwhile, Pakistan, instead of countering Indian engagement in Iran, is directing its ire at Iran itself. This has further alienated Tehran, which has its own interests to pursue.
As per 2013 Pew Poll found that 69 per cent of Pakistanis had a favourable view of Iran, the highest percentage of 39 countries polled worldwide on perceptions of the Islamic Republic. According to a survey, conducted by the Pakistan Institute of Peace in 2013, political and religious parties in Pakistan hold on to the notion that Pakistan's ties with Iran should not be determined by the fears of upsetting the US but need to be based on Pakistan's own national interest. It will not only improve relations with Iran, but also promote security, economic cooperation and, sectarian harmony. According to a report by the International Monetary Fund (IMF) in 2013, while Pakistan ranked as the 11th largest trading partner of Iran, trade between the two countries has been well below its true potential despite geography and the infrastructure available under the Economic Organization Cooperation (ECO) framework. There is, however, a high volume of trade between the two countries through third country channels, smuggling and other illegal modes of financial transactions, mainly because of the western imposed sanctions on Iran, and the threats of penalties on the countries doing business with Iran.
Covering a land area of 1,648,195 km2 (636,372 sq mi), Iran is the second-largest country in the Middle East and the 18th-largest in the world. With 78.4 million inhabitants, Iran is the world's 17th-most-populous country. It is the only country with both a Caspian Sea and an Indian Ocean coastline The country's central location in Eurasia and Western Asia, and its proximity to the Strait of Hormuz, makes it of great geostrategic importance. Iran is heir to one of the world's oldest civilizations, beginning with the formation of the Proto-Elamite and Elamite kingdoms in 3200–2800 BC. The area was first unified by the Iranian Medes in 625 BC, who became the dominant cultural and political power in the region.It is important to note that Tehran is very closely watching the realignments taking place in the region as well as at the international levels to assess its future plan of action. With a new block emerging in the region, Iran is fast shifting its weight towards China. Iran can join this coalition which aspires to keep the region peaceful and economically vibrant.
Iran, situated astride the Persian Gulf, Gulf of Oman and Caspian Sea, has Pakistan, Armenia, Afghanistan, Iraq, Azerbaijan, Turkmenistan and Turkey as its neighboring states. Being an energy abundant country, exports petroleum, cement, chemical products, carpets and fruits and imports capital goods, consumer goods, Industrial supplies and technical services. Iran's trading partners include China, Japan, India, Turkey, South Korea and UAE. Initially opposing Gwadar as a perceived economic threat to Chahbahar, Tehran has recently shown its inclination to participate in CPEC with an intent to enhance land connectivity for trade purposes. With Iran's positive disposition towards CPEC the erstwhile Iran-Pakistan-India (IPI) pipeline could be rechristened as Iran-Pakistan-China (IPC) Pipeline. Iran's participation in the Project is likely to go a long way in bringing stability to the region, particularly Afghanistan. A train link connecting Pakistan, Iran and Turkey78 will not only strengthen Pakistan-Iran-Turkey partnership but would also ensure a safe trade route from South-Asia to Middle East and from Turkey right into Europe.
The willingness shown recently by President Rouhani to join with the world's economic giant through CPEC is actually not linked to benefit economically but also the strategic significance of this new emerging alliance is also being taken care of.The bottom line is that both Iran and Pakistan regard China as a bulwark against US hegemony. The CPEC also brings in an economic dimension.Moving on, Iran's inclusion in CPEC will help Pakistan in a number of ways. One, Iran's re-entry into the active international fold after the recent lifting of sanctions bodes well for Islamabad. For Iran, there's no looking back. Trade and economic representatives from all over the world are scrambling to Tehran to woo Iran to do business with them. Analysts are predicting a turnaround of fortunes for the Iranians as well as transformation of the oil market mechanistic dynamics.
For Pakistan, Iran's resurgence is nothing but good news, especially as far as the long-forgotten Iran-Pakistan pipeline project is concerned. There is now a reason to believe that some progress will be made in the changed set of circumstances.Before Iran was hit by international sanctions, bilateral trade between with Pakistan was around $1.6 billion annually. After the economy-crippling sanctions were imposed, Pak-Iran bilateral trade was reduced to around $300 million. Now that the West lifted its sanctions against Iran due to the nuclear deal reached in 2015, the Iranian economy and, consequently, Pak-Iran bilateral trade, are slowly recovering.
Having said that trade and energy cooperation between Pakistan and Iran can be increased through the revival of the Iran-Pakistan gas pipeline. The gas pipeline could meet 25 per cent of Pakistan's energy needs. The total cost of the project is estimated at US$7.50 billion with the cost, on the Pakistani side, of about US$1.25 billion. The project would supply 750 mcft daily through its 1700 km length, and it is estimated that at least 5000 MW of electricity could be generated through the use of Iranian gas. The pipeline can also become a part of the larger China-Pakistan Economic Corridor initiative;.According to South Asia analyst Michael Kugelman, "Iran may have concerns about Gwadar from a geopolitical standpoint, given that Gwadar and the broader pattern of Chinese investment in Pakistan is a competitor to the India-led transport infrastructure project that centers around the port of Chabahar in Iran. Based on scale and amount of investment, the Chinese investments in Pakistan are more formidable than India's in Iran." Kugelman continues, "At the same time, Gwadar could have benefits for Iran. China has suggested its broader CPEC project in Pakistan could include financing the Pakistani side of a new gas pipeline from Iran. Also, China's massive investments in Pakistan could merely be the precursor to broader Chinese regional infrastructure investments, including in Iran. Who knows – we could even see the Chinese making some contributions to Chabahar. Anything is possible."
Pakistan is especially interested in improving and coordinating its economic relations with Iran. With the lifting of the international sanctions on Iran, all legal hurdles of doing trade with Iran have now been removed. This will give a boost to economic relations between the two countries and both the countries would no longer have to rely on indirect trade. While economic relations will be the major focus of future relations, there will be many foreign policy issues that will impact such relations. Of particular concern would be China's efforts to develop the China-Pakistan Economic Corridor (CPEC), and Iran's growing relations with India.
The mounting ties between China and Iran is an important factor that needs to be weighed by the leadership in Pakistan to immediately take necessary steps to ensure a trilateral cooperation among Pakistan, Iran and China. There is an added factor to push this kind of cooperation forward. During a visit to Iran by Chinese President Xi Jinping in January 2016, both Iran and China signed a US$600 billion trade deal. Both agreed to expand multidimensional ties and increase bilateral trade more than tenfold in the next decade. The two countries signed seventeen accords including agreements on cooperation in nuclear energy to become a part of China's One Belt, One Road" initiative.
For Iran, the corridor would provide the  country with much  required openness to the  east. In  addition, Iran's  entrance in  this venture would  lead  to  an  era  of  improved  economic  development  across  the  Sistan-Baluchistan  province  by enhancing trade  between Pakistan,  China, and Iran  and would  offer a  cost-effective gateway to  the Gulf region for states like Russia and India. Presently, the need for Pakistan is to take into account the concerns of Iran especially if  Pakistan  wants to balance India's  influence  in the region and  wishes to fulfill the old dream of Iran-Pakistan gas pipeline. iran must look forward to the removal of non-tariff barriers and Pakistan must set mechanism to purchase oil from Iran instead of going miles away. Strategic importance of Gawadar does haunt neighboring countries but Pakistan has to mainstream this right strategic narrative of cooperation for greater good of both countries. Pakistan as friendly gesture could lay modes of connectivity between Chabahar and Gawadar.
Pakistan: A Terrorized Rather than Terrorist State
It is not hard to analyze the human audacity in engaging itself towards violence particularly in modern world. The charm of subjugating others through oppression or use of violence is not something new, it had been done in the past but since the inception of the modern world into its true shape, it has shifted its discourse in new and different modes. In the current order, there is a new form of inflicting pain that is through extremism and terrorism.
Pakistan a piece of land with diversity on Indus sands, has long been a victim of this ailment. One key tactic of ensuring the impact of terror or achieving what is desired is to hit the vulnerabilities of the victim. This seems to be true in case of Pakistan which was once vulnerable state for numerous reasons mainly internal, but now it has gotten up from its knees. Where once there were sirens of death and constant trepidation of a terrorist attack, people now believe that dark clouds have dispersed.
Since its independence, Pakistan has seen many blows in its journey but the most severe one was terrorism. In past eighteen years, more than 65,000 Pakistani civilians and armed forces personals had been a victim to or sacrificed their lives against terrorism. One can debate on whether the steps which were taken by the various chief executive of the country through extending hands with the shady ally and stepping into the quagmire, were need of that time or just another fallacy in our history but the fact remains that the nation suffered the impact of the decisions which were taken at that time. The mourning continued for more than 15 years and the despair remained/prevailed among the nation.
It is not to be misunderstood that Pakistan is the only nation who paid the price of fight against terrorism for quite a long period of time in shape of trauma, misery and grief. There's a narrative which is mainly spread by the antagonistic parties to demoralize the efforts of the state and inflict more pain to the suffered minds was that the Pakistan is a promoter and exporter of this franchise of terror. Moreover, that its security forces are involved in exporting and promoting it also, thus ignoring the sacrifices of the country which it had presented while fighting to uproot terrorism. The Pakistani military conducted more than eight full scale military operations to curtail the malady, where numerous lives of soldiers were laid in order to achieve the desired goal. Unfortunately, most of the time international arena had neglected the efforts.
This all has its roots when Uncle-Sam decided to invade Afghanistan in 2001 on the tag of eradicating terrorism. which was threatening the global "peace" order. Washington compelled Islamabad to be its non-NATO ally and so Pakistan became part of this bleakness. The war against terrorism did not bring any fruitful results and it blow backed as the Afghan mess shackled the mighty US. It's been more than 17 years now and Washington still finds itself clung in Afghan terrain. One of the crucial effect of this un-holy alliance of Islamabad with the Oval was that the Pakistan suffered the most at home, especially at the north-western front of its empire.
Pakistan is a save heaven for radicals and terrorists! This seems more like a false accusation rather than honest claim. The infection of terrorist organizations residing in Pakistan is courtesy of an untrusty ally, US. The moment United States started their war against terrorism the remnants flew to bordering Pakistani territories and due to high density of Pashtun Pakistani citizens in those territories it was difficult to operate with full military muscle. When Pakistan started doing it, those citizens turned more radicalized towards the state.
From the beginning till date, Pakistan had been the victim of terrorism rather than exporter of it. Its whole socio-economic segment got wounded by it and still even after efforts for curtailing the malevolence, it is still striving to overcome those effects in order to maintain its stature in the international standing as the Pakistani nation and state pay the excruciating price which was not even due on them. In a nut shell, Pakistan repented for the sins committed by the US. Pakistan's un-accompanied skirmish against terrorism is not over, yet there remains more to achieve, especially rehabilitation, facilitation and mainstreaming of the war torn areas, but foremost is to learn the lessons from the past and refrain to repeat the gaffes which the predecessors did.
Kashmir: Will Modi accept Pakistan's Khan's talks offer?
Once again Pakistan's prime minister has welcomed India to talk about the Kashmir dispute.
He had earlier advocated a Good-Friday (Ireland)-like solution of the dispute. While addressing a gathering at Uri (November 8, 2018), Farooq Abdullah, also, had sounded a clarion call for solving the Kashmir tangle. He advocated an -type settlement model to resolve the Kashmir imbroglio. Northern Ireland's population is approximately 55 per cent Protestant and 45 per cent Catholic, and the two communities placed their emphases on different elements of the problem. The Good Friday Agreement of 1998 had five main constitutional provisions: (a) Northern Ireland's future constitutional status was to be in the hands of its citizens. (b) If the people of Ireland, north and south, wanted a united Ireland, they could have one by voting for it. (c) Northern Ireland's current constitutional position would remain within the United Kingdom. (d) Northern Ireland's citizens would have the right to "identify themselves and be accepted as Irish or British, or both." (e) The Irish state would drop its territorial claim on Northern Ireland and instead define the Irish nation in terms of people, rather than land.
Other solutions
India could discuss other solutions, if allergic to the word `plebiscite', Here is a bird's-eye view: (a) Status quo (division of Kashmir along the present LoC with or without some local adjustments to facilitate the local population, (b) Complete or partial independence (creation of independent Muslim-majority tehsils of Rajauri, Poonch and Uri with Hindu-majority areas merged in India), (c) Plebiscite to be held in 5 to 10 years after putting Kashmir under UN trusteeship (Trieste-like solution), (d), Joint control, (e) Indus-basin-related solution, (f) Andhorra island (g) Aland-island-like solution and (h) 2. South Tyrol model. Under the Paris Agreement of 1946 (also known as the Gruber-Degasperi Agreement) and the South Tyrol Package of 1969, Austria is mandated with exercising a protective function vis-à-vis Italy for the Austrian and Ladin minorities in South Tyrol. The goal is to secure the continued ethnic, cultural, social and economic existence of the German and Ladin-speaking population of South Tyrol. Besides, much importance is attached to the peaceful co-habitation of the different linguistic groups in the province of Bolzano. (i) Ibarretxe Proposal for the Basque conflict in Spain. The Basque agreement is supported by three basic premises: (1) The Basques are a People with their own identity; (2) they have the right to decide their own future; and (3) it is based on a respect for the decisions of the inhabitants of the different legal political spheres in which they are situated. At present, the Basque people are organised in three legal-administrative communities. On the one hand is the Basque Autonomous Community—made up of the provinces of Alava, Bizkaia and Gipuzkoa—and the Province of Navarre, both of which are situated within the Spanish state. On the other are the territories of Iparralde — Lapurdi, Zuberoa and Benafarroa — situated within the French state that do not have their own political administration. (j) Trieste model.
For the Free Territory of Trieste, over which Italy and Yugoslavia shared sovereignty until 1954, the lessons, if any, are negative. AG Noorani has argued that the Trieste formula is nothing but communal partition, with the Treaty of Osimo giving the largely Italian port city of Trieste to Italy and the Croat-Slovene dominated Istrian region to the erstwhile Yugoslavia. (k) Sami model. Another creative example is the Sami Parliamentary Assembly, established in 2000, as a joint forum of the parliaments of the Sami indigenous people who reside in the northern regions of Norway, Sweden and Finland. The Sami have been demanding greater control over the land, water and natural resources of their ancient homeland. They elect representatives to their own regional parliaments but are now trying to develop a pan-Sami political institution to better protect their rights. The three Nordic countries have all been pulled up by the UN for their treatment of the Sami and many issues—such as Norway's decision to allow expanded bombing ranges for NATO warplanes—affect the indigenous population cutting across sovereign state borders.
The Sami example is a case of an attempt by a partitioned people to craft meaningful political institutions from below, often in the face of indifference from above. (l) New Caledonia Model Noumea Agreement.In 1774, the island was discovered by English captain James Cook. In 1853, under Napoleon III, France officially took its possession. The 1999 Noumea agreement on New Caledonia—where the indigenous Kanaks are now outnumbered by the descendants of European settlers and by other non-Melanesians—maintains French nationality over the colonial possession while establishing the idea of New Caledonia citizenship over a 20-year transition period till a referendum on final status. This example is unappealing in the South Asian context because Kashmir is not a colonial possession. Nevertheless, the notion of shared sovereignty is an interesting one. (m) The Chenab formula. Jammu and Kashmir has four distinct parts. The state of Pakistan-administered Kashmir is quasi-dependency of Pakistan. The Northern areas (former Northern Province of J&K) are an affiliated part of Pakistan except Aksai chin, an area under control of Chinese. The rest of the original state of Jammu and Kashmir including the valley is under India, where it has been granted a special status under the Indian constitution.
According to the Chenab Formula, Pakistan may consider Doaba, a narrow strip of land between Chenab and Ravi rivers in the suburbs of Shakargarh stretching up to Chamb, Dhodha and Rajwari districts as international border. "Even the town of Kargil might go to India under this 'give and take' but from Kargil upward, India will have to agree to give territory to Pakistan," say the architects of this formula Most of the districts in Jammu and on the left bank of the Chenab are Hindu majority in the state of Jammu and Kashmir while in most of the districts on the western side of the Chenab, the Muslims are predominant. "Pakistan may also agree to forego its claim over the Buddhist majority Ladakh region, but there will be no compromise on the Valley," Pakistani researchers say.
The Valley will be partially autonomous and there will be major changes on the borderline to adjust tehsils and towns surrounding the Valley between India and Pakistan. In short, the River Chenab will form the separation line between the Pakistan and Indian-held areas. (n) Kashmir Study Group formula.
The US-based Kashmir Study Group commissioned to find solution to Kashmir problem in its latest report recommends that portions of the former princely State of Jammu and Kashmir be reconstituted into self-governing entities enjoying free access to one another and to and from both India and Pakistan.
Each of the new entities would have its own democratic constitution, as well as its own citizenship, flag, and legislature, which would legislate on all matters other than defense and foreign affairs. India and Pakistan would be responsible for the defense of the entities, and the entities would maintain police forces to maintain internal law and order. India and Pakistan would be expected to work out financial arrangements for the entities. (o) An independent or autonomous Kashmir, as a neutral country. (h) Permutations and combinations of the aforementioned options.
Sheikh Abdullah's autonomy proposal
From the early 1950s to the beginning of the crisis in 1989, "Sheikh Abdullah supported 'safeguarding of autonomy' to the fullest possible extent" (Report of the State Autonomy Committee, Jammu, p. 41). Abdullah irked Nehru so much that he had to put Abdullah behind the bars. Bhabani Sen Gupta and Prem Shankar Jha assert that "if New Delhi sincerely wishes to break the deadlock in Kashmir, it has no other alternative except to accept and implement what is being termed as an 'Autonomy Plus, Independence Minus' formula, or to grant autonomy to the state to the point where it is indistinguishable from independence". (Shri Prakash and Ghulam Mohammad Shah (ed.), Towards understanding the Kashmir crisis, p.226).
But, how could a solution evolve? India has avoided a dialogue with Pakistan for about a decade. Sans sincerity, the only Kashmir solution is a nuclear Armageddon. Or, perhaps divine intervention.
Let India begin to talk. True, honesty, not obduracy or legal rigmarole, will solve the Kashmir tangle.
The 'High-Risk Low-Gain' Politics of the Kashmir Issue
Over the last few days, Pakistan's Prime Minister Imran Khan seems to have come under tremendous fire for his recent statements regarding a possible future settlement with India over Kashmir. Speaking to a group of foreign journalists, Mr. Khan had stated that he might have a better chance of reaching an agreement with Mr. Modi if his right-wing Bharatiya Janata Party were voted to power in the ongoing elections in India. This he predicted would be better than dealing with the struggling Congress Party which may lack the political capital to cooperate with Pakistan, out of fear of alienating India's influential far-right.
Considered by many as a blatant endorsement of Mr. Modi and his more oppressive brand of politics, Mr. Khan has since taken considerable flak from his political opponents as well as from some prominent voices within Pakistan's mainstream media. These include former diplomat Senator Sherry Rehman who has vehemently criticized the PM's statement. Her position is that Pakistan instead of appearing to favor certain individuals should focus on dealing with the Indian state as a whole. Particularly with respect to the Kashmir issue, she pointed out that favoring one individual or party over the other not only amounts to interference, but denigrates and shuns other parties from any future diplomatic efforts as well.
The Senator does have a point. Picking favorites and potential negotiation partners before the Indian elections even start does amount to a diplomatic faux pas of sorts. However, if one was to simply consider the PM's statement on its own merits, all he did was state a harsh, albeit long-standing political reality that has persistently characterized both countries' relationship with one another. Particularly with respect to the politics and discourse surrounding the Kashmir issue, this reality has been referred to by renowned South Asian expert Stephen P. Cohen as the 'high risk low gain' nature of cooperation that exists between both countries.
This idea of the high-risk low-gain nature of Pak-India relations is based on the fact that any form of cooperation between both countries has historically remained fraught with risks, particularly within the realm of local politics. This idea that leaders on both sides of the border have often more to lose than to gain politically has been evident throughout both countries' histories; especially when calling for greater cooperation.
For instance, these same risks were evident on both sides during Mr. Modi's impromptu visit to Pakistan in late 2015. Building on the budding bonhomie between himself and former Prime Minister Nawaz Sharif, both leaders had highlighted their growing personal relationship as highly positive for India Pakistan relations. This was despite the criticisms both were facing for appearing too conciliatory and overeager to paper over long standing issues. However, the risk of appearing weak or ceding more than necessary was ultimately greater for an already weakened Nawaz Sharif. Already dogged by the increasingly tenuous relationship between himself and the military establishment, Mr. Sharif instead of gaining any ground towards a workable solution with India, found himself even more politically alienated as a result of his overtures.
The same was the case in the Musharraf era as well. At the height of his power in 2001 and immune to the political risks of civilian leaders, Mr. Musharraf appeared more than willing at the Agra summit to reach a workable solution. His proposed solution however remained untenable for Indian leaders such as L.K Advani, who found the risks of appearing reconciled with the Pakistani General as too great. Six years later, the four point plan which Mr. Musharraf had developed over years of back-channel talks with Mr. Manmohan Singh's government, also fell through as Mr. Musharraf's political troubles at home started to take toll. The growing uncertainty over Mr. Musharraf's political future further compounded the risks being faced by Indian leaders in late 2007, at a time when the Kashmir issue was according to many 'all but resolved'.
Even more ironic perhaps was the lost opportunity for India at Simla in 1972, where Shrimati Indira Gandhi Ji at the height of her power remained a hair short of finalizing the Kashmir issue with a militarily defeated Mr. Bhutto. As the controversial story goes, a verbal agreement between Mr. Bhutto and Mrs. Gandhi just fell short of being written down and signed due to Mr. Bhutto's insistence. He had reportedly asked for more time as the political risks for reaching a final settlement over Kashmir were far too great for him then.
Coming back to Mr. Imran Khan's most recent statement, his prediction of a weakened Congress party being less able to face such risks can be termed as a candid summation of the above historical lessons. Not to mention the risks Mr. Khan himself faces to his own political capital, when calling for cooperation with a jingoistic and war-mongering BJP government. A BJP government, which thus despite its highly questionable sincerity to peace, may still yet offer a more pragmatic chance of cooperation over Kashmir.
Yet, in staying true to the irony that has long plagued India -Pakistan relations, both Mr. Khan and Mr. Modi are neither the first, nor likely the last leaders to face the high risk low-gain implications of calling for peace and reconciliation between Pakistan and India. Unless there is widespread political consensus on an honest and stringent commitment to peace and reconciliation on both sides of the border, that elusive peace sought by a few idealists is likely to remain just that; an elusive ideal.