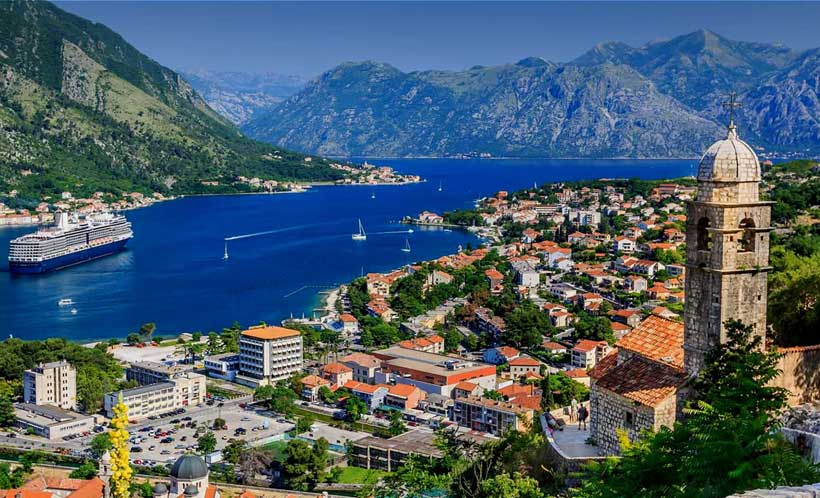 After the NATO aggression against Serbia and Montenegro in 1999, the United States of America, having established full control over the Balkans, shifted its focus after 2000 to the Middle East. The United States continued to be heavily present in the Balkans, but indirectly through its allies, who continued their policy of expanding NATO and the European Union. The separation of Montenegro from the state union with Serbia in 2006 and the proclamation of the independence of Kosovo in 2008 definitely influenced the change in geopolitical relations in the region. Namely, by the territorial "narrowing down and economic weakening" of Serbia, the United States significantly weakened Serbian influence on the neighboring countries, thereby affecting the establishment of a regional balance. Furthermore, the third round of NATO enlargement, with the membership of Croatia and Albania in NATO in 2009, as well as with Montenegro's entry into NATO in 2017, the United States has in a geostrategic view "rounded up" the area of the Western Balkans, geopolitically extremely important for the control of the Adriatic basin, the eastern Mediterranean and the Black Sea region.
For some time it's clear that the power of the West is weakening in the world, and these changes are also felt in the Balkans. Lately voting at the Interpol assembly showed that the political West no longer has the power it had until recently. Or, as it said Serbian Minister of Foreign Affairs Ivica Dacic, " it turned out that it was not enough that some great powers send requests and that all fulfill and support all their demands". For the West neither did help the open pressure towards some countries.
The West has not become military and economically weak, the budget for the military is on the contrary increased, however, in the meantime, two superpowers, Russia and China appeared. It is clear that the world slowly becomes multipolar. What is important to emphasize is that the West is losing soft power in the Balkans. And without soft power, Western policy in the Balkans shows the true face. This was best seen on October 19 in the Macedonian Parliament, when the Macedonian parliament passed constitutional changes that allowed the country to be called Republic of Northern Macedonia. To change the name, voted 80 MPs, thus reaching a two-thirds majority of 120 MPs needed to initiate constitutional changes. On which way this two-thirds majority was reach in the Macedonian Parliament, is best seen by the tweet of the Greek Defense Minister Panos Kamenos: "Who could think that in the European value system and democracy those who do not vote by the orders are arrested and voters who are obedient receive a bonus of two million euros of 'dirty money'. I am ashamed". This tweet of the Greek Defense Minister shows how Western diplomats achieve their goals in the Balkans. The result of this vote will be that (Northern) Macedonia will sign the NATO Membership Protocol in January 2019, after which formal negotiations on NATO accession could begin as well as the ratification process in the parliaments of all 29 member states, which could mean that (Northern) Macedonia could become a full member by 2020. And that will mean that the NATO ring around Serbia and Republic of Srpska (Bosnia and Hercegovina)  will be completely closed. Since in Serbia is the lowest support for joining NATO, it will be left as the last state to join NATO.
Pressures in Bosnia and Herzegovina have already begun. Despite the fact that Republic of Srpska voted a resolution on neutrality in October 2017, NATO recently sent Bosnia and Herzegovina an action plan for NATO membership. The realization of the First Annual National Program would increase financial obligations, from the current 1.33% of GDP, Bosnia and Hercegovina would have to allocate for defense from 1.8% to 2.2% of GDP, which would certainly be a new blow to the economy of this impoverished state union.
Today in the Balkans, there are two hot spots: Bosnia and Herzegovina and Kosovo. In spite of the fact that many analysts consider Kosovo as the source of possible major disorders, in reality it is Bosnia and Herzegovina. There are strong international forces in Kosovo, and there can only be a minor or limited conflict. This is primarily related to the violent takeover of northern Kosovo by the Kosovo Army. But in Bosnia and Hercegovina, things are completely different. Today's Bosnia and Hercegovina is the result of the Dayton Agreement. An agreement that ended the war, but did not offer a better future for the citizens of Bosnia and Hercegovina. What's more, it is the reason for the permanent conflict between the constituent nations of Serbs, Bosniaks and Croats. One of the most basic principles on which the Dayton Agreement was based on is the division of Bosnia and Hercegovina (51% of the territory to the Federation of Bosnia and Hercegovina, 49% to Republic of Srpska). And Republic of Srpska is under strong pressure from the West, because of strong anti-NATO position.
Unrest in the Balkans
Recently, the leader of the Bosniaks Bakir Izetbegovic spoke about arming: "Poor neighbors spend money on expensive weapons. You see these rocket systems and planes in Serbia and Croatia, and we must keep the balance in all of this, because weakness attracts",Izetbegovic said.
This is also indicated by the arming of Croatian armed forces in recent years. The Pentagon donated Croatia 16 OH-58D Kiowa Warrior helicopters, used for observation, utility and direct fire support. The obligation of Croatia was  to pay all the taxes and the pilot training: the price tag – 30 million dollars. Croatia also has acquired Patria armorued personnel vehicles, the self-propeled PzH Howitzers and signed a contract to buy 12 used F-16 Barak fighter jets from Israel. In the meantime, US has blocked the delivery of Israeli fighter jets because the Israelis have upgraded them. In any case, Croatia has decided to acquire a squadron of fighter jets. Apart from the above, Croatia will get from Unated Stated two tactical transport helicopters UH-60 Black Hawk, also under very favorable conditions. Also the Croatian Army has held comprehensive inter-service joint exercise of all components of the Croatian Armed Forces titled "Velebit 18 – Joint Force" which is the largest military exercise of Croatian army since the end of the war. It was conducted continuously for 72 hours from 13 to 15 October 2018 on multiple locations in the Republic of Croatia. It engaged a total of 5,500 members of the Croatian Armed Forces, including the reserve component. Croatian Army tested the attained level of capabilities pertaining  the defence of the national territory and to test the newly introduced weapons and equipment. However, bearing in mind that in NATO there is the principe of collective defense, which means that if someone threatens the security of Croatia, NATO is obliged to defend it, a logical question arises why Croatia should invest significant money in the purchase of arms as well as in serious military exercises. Especially having in mind that Croatia is at the bottom end of scale when it comes to EU countries economies. People are leaving Croatia, mostly young educated people. The answer is pretty clear, when we see that this process is done with strategic cooperation with United States.
The dramatic armament of Croatia has significantly disturbed the balance of power in the Balkans. So Serbia also began with serious equipping and arming. That could be seen on combined tactical exercise with combat shooting "The Century of Winners 1918-2018" which was held at the Pester provisional testing range, on which Serbia marked the 100th anniversary of the victory in the First World War but also sent a clear message. It was one of the largest military exercises in the region, which included 8,000 members of the Serbian Armed Forces, with around 645 combat systems. The exercise has simultaneosly taken place in ten locations in Serbia where air force and infantry troops performed planned, training and combat activities with the engagement of 100 tanks, 100 combat vehicles, 100 artillery systems and with the ground and air defence missile systems.
Serbian Defense Minister Aleksandar Vulin stated that in 2018 Serbia has introduced in service nine fighter jets "MIG 29" and that in accordance with the agreement on military-technical cooperation with Belarus, in 2019 another four fighter jets "MIG 29" of the same type will be delivered. Agreements on the purchase of four Mi-35 combat helicopters and three transport Mi-17 B5 from Russia were concluded also. In the middle of the 2019 will be delivered the first H145M medium-sized military multirole helicopter. However, the most important will be the acquisition of the Pantsir-S missile system, a self-propelled, medium range surface-to-air missile system. Should be noted, that Serbia as the only state in the Balkans that proclaimed neutrality, is forced to have a trained and equipped army.
And that the weapons in the Balkans is not acquired just like that, shows the statement of European Union Commision chief Jean-Claude Juncker who warned at the beginning of October 2018 of a possible new war in the Balkans if Bosnia, Albania, Serbia, Macedonia, Montenegro and Kosovo do not feel the EU is serious about offering them future membership.
"If, in Europe's highly complicated landscape, the impression arises, that we're not serious about offering the prospect of EU membership to the western Balkans, then we might see later – and probably even sooner – what we saw in Balkans in the 1990s,'' Juncker said in a speech to the Austrian parliament. In other words, if the West does not control the Balkans, war can become reality. In the coming period, the tensions will only grow in the Balkans, and there is a real chance that if the West can not achieve its goals peacefully, it will do it violently, as they did in Croatia, Kosovo, Macedonia in the near past.  Without any doubt, pressure on Serbs will be getting stronger. That is why it requires a stronger presence of Russia in the Balkans, primarily in Serbia and Republic of Srpska.
First published in our partner International Affairs
When diplomacy cannot get the best of geopolitics: Cyprus's lack of a way forward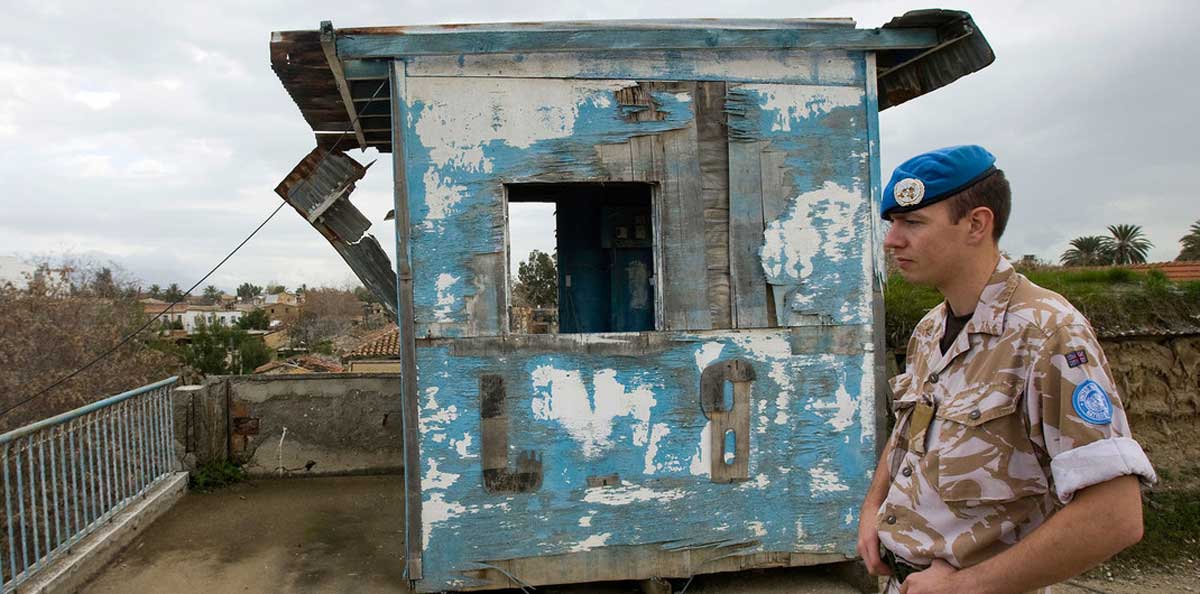 On April 24, people from both sides gather in proximity of the demarcation line splitting the capital, Nicosia, in two. Near this highly-contest frontier, Turk and Greek Cypriots alike demanded their leaders achieved the hoary aim of a united Cyprus. The most common motto protestors had written on their placards was a call for peace and unity across ethnic divides: We are Cypriots. This hopeful, determined appeal was addressed to the then-upcoming UN-sponsored meeting between the leaders of the two communities in Geneve. Three international guarantors partook also in the meeting: the UK as the former coloniser and, obviously enough, Greece and Turkey.
Introduction
Four years have passed since the UN hosted in Geneve peace talks on the future of Cyprus — and their collapse. Failed mediations are also due, in part, to the great power imbalance between the two sides. The so-called Turkish Republic of Northern Cyprus's only ally and supporter is Turkey, on which it is "almost completely dependent". On the other hand, the Greek-Cypriot government is internationally recognised and a member of the European Union since 2003. Yet, Secretary General Antonio Guterres is putting renewed energies in the long-standing issue that thorns the region. But, according to many commentators there were little to no hopes that anything concrete would be achieved. Actually, the positions at the negotiating table seem more divergent they have ever been and peaceful unification farthest than ever.
The Cypriot question is highly internationalised, which makes its resolution easier and harder at the same time. History can reveal why this is the case. and, hopefully, shed a light on the way forward.
A long-standing issue
Commentators and diplomats began talking compulsively about the island of Cyprus as a hotspot in the Eastern Mediterranean in 1974. Yet, any solution must account for the fact that Cyprus's problematic history goes back well before that year.
The way to independence (1960)
In the modern and early-contemporary period (16th–19th century), the Ottoman Empire's wider frame of ethnic coexistence guaranteed Cyprus's stability. Turks and Greek were actually just Rum Christians and Muslims, and the Sultan vied for their diversified rights and obligations. The Porte experienced a deep crisis in the runup to the Great War, accepting to cede many peripheral territories. Thus, the British Empire administered the island of Cyprus from 1878 to the island's formal annexation during in the 1910s. Nevertheless, the two communities still cohabited peacefully for several decades. If anything, Greek Cypriots started fighting against the Brits using terroristic methods.
Cohabitation started to be a problem when Cyprus became independent in 1960. In order to ensure that the region would not descend into utter chaos, there was the need for an agreement. Hence, Britain sat down with Greece and Turkey to establish the framework within which to establish the Republic of Cyprus. Athens had to backtrack on many of its requests on behalf the Greek Cypriot majority. Eventually, principles of bi-national independence, political equality and administrative partnership the two communities prevailed and became part of the constitution.
More importantly, the three signed a controversial Treaty of Guarantee reminiscent of colonial mandates. According to this agreement, each of the signatories could intervene militarily to defend Cyprus's status from any sort of threats.
Ethnic conflicts (1963–1974)
Tensions escalated immediately after, with Greek Cypriot leaders making pressing attempts to erode their neighbour's representation and rights. Finally, in 1963's Bloody Christmas, Greek elites staged the expulsion of Turkish Cypriot representatives from all levels of government. As a result, about 25% of all Turkish Cypriots had to leave their villages for safer Turkish "enclaves". That year inaugurated a season of inter-ethnic strife and conflict on the Mediterranean island. The situation was so dire that the UN stationed its blue helmets on a peace-keeping mission in December 1963.
The turning point of Cyprus's recent history is 1974, when the Greek government organised and carried out an artless golpe. Back then, the colonels who animated the military junta sitting in Athens felt that power was slipping away from them. Clearly, the economy was in ruinous conditions and people started to grow unresponsive to the colonels' efforts to repress discontent. Thus, they thought Greek nationalist fractions' victorious insurrection in Cyprus and the island's annexation would have raised morale.
But the situation evolved for the worse as Athens's actions violated of 1960 agreement with Ankara and London. In a swift counter-manoeuvre, the Turkish army occupied the island invoking its right of interference under the Treaty of Guarantee. For determined it could be, the Greek junta could not afford the risk of a full-scale confrontation with Turkey. Not least, because they are both formally member of NATO, a cornerstone of the Cold War's bipolar system of alliances. Therefore, the Turkish-majority northern half of the island was able to seceded from the Greek-dominated south thanks to Ankara's support.
State of the art
The brief war of 1974 marked the pike in Greek-Turkish tensions and determined the current status quo on the island. Fortunately, both sides have been taking steps towards the normalisation of South-North relations. For instance, since 2003 it is possible to cross the frontier roughly established almost half a century ago. Moreover, the situation has stabilised and the number of inter-ethnic clashes diminished in the last 50 years. Thus, the international contingent in the 'buffer zone' dividing the capital Nicosia in two is now thinner than ever before.
Nevertheless, Cyprus is still divided into two parts which find it difficult to talk to one another. Thus, there are not a lot of reasons to be optimistic for those who aspire to the Cyprus's reunification. In 2004, on the eve of Greek Cyprus's accession to the EU, two contemporaneous referendums took place on the island. The question voters had to answer regarded the so-called Annan Plan, named after then UN Secretary General Kofi Annan. The Plan foresaw joining the two current entities in a State federal in name, but de facto confederal.  Cypriots went to the polls en masse: 87.83% of registered voters went to the polls across the island. Of them, about 65% of Turkish Cypriots voted in favour of the Plan, which they approved. Yet, over 75% of Greek Cypriots who voted were against the proposal, which both communities had to approve.
In the last few years, the North has also retrenched in its positions, possibly in response to the Greeks' 'No'. Last in order of time, Northern Cypriot elected as head of State Ersin Tatar, a protégé of Erdogan, Turkey's President.
Conclusion — Peace talks won't solve the issue
Against this background, Greek and Turkish Cypriot authorities' approach to these renewed peace talks is unexpected. The Greek Cypriot foreign minister, Nicos Christoduidis, declared that the negotiations' aimed at "Cyprus' reunification as a bizonal bicommunal federation." At the same time, Greek Cypriot President, Nicos Anastasiades, has started to acknowledge the need for a "decentralised federation". That is, the sort of surreptitious confederal project laid out in the Annan Plan.
On the other hand, Northern Cyprus's foreign minister Tachsin Ertugruloglu, argued that the "solution is: one island, two states." President Tatar echoed these remarks arguing that there are two "separate regions and peoples in Cyprus."Symbolically, Tatar stopped in Ankara to meet President Erdogan before reaching Geneve for the UN's three-day talks.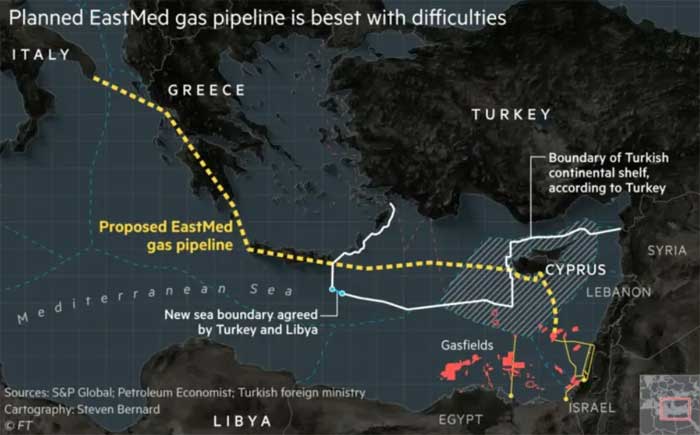 After several days of fruitless negotiations, Guterres declared that despite "all our efforts, we have not yet found enough points of contact to allow the resumption of formal negotiations." But he has also proposed a new meeting in the same format "probably in two or three months." Yet, these endeavours will fail again unless the situation on the ground changes drastically in or around Cyrus. As a matter of fact, the real power broker in this game in now Turkey's Erdogan. When he first became Prime Minister, Erdogan looked for a peaceful resolution to the Cypriot issue and accession to the EU. However, since 2011 he has undergone a change of heart turning more illiberal at home and reckless abroad. Most recently, Erdogan's Turkey has irresponsibly reignited the tensions in the Eastern Mediterranean, by claiming gas fields located in Cyprus's and Greece's economic areas.
Thus, Cyprus may have ceased to be a piece of the larger puzzle called 'Cold War'. But the island's division has found a new raison d'être in this complex, quasi-multipolar 21st century. A new geo-political and geo-economic confrontation has started and Turkish Cypriot authorities are playing their part.
Covid-19-Policy Contest Between Libertarianism v. Socialism: The Latest Results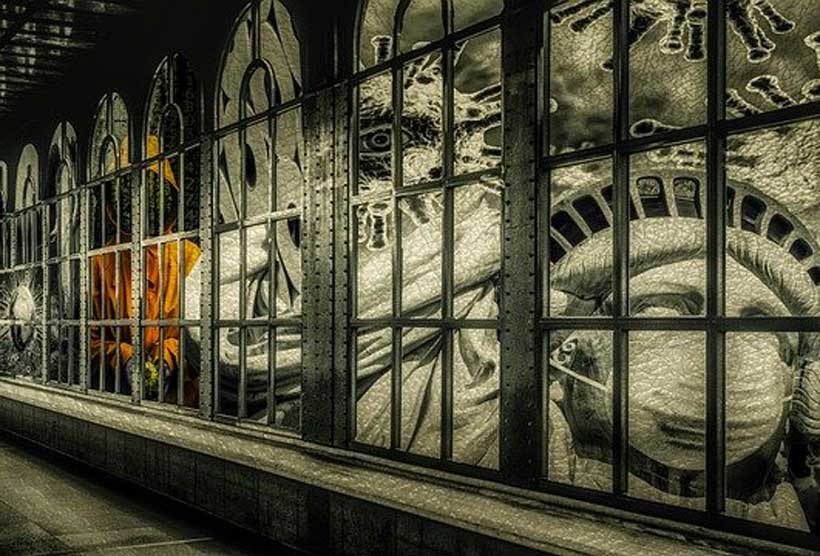 Early in the "coronavirus-19" — subsequently called "Covid-19" — pandemic, Denmark and Sweden were often being compared with one-another because both are Scandinavian countries, but on 13 March 2020, Denmark had started a lockdown and imposed strict recommendations for businesses and personal behavior, whereas Sweden did nothing of the sort, and so the two countries were considered to be especially suitable to serve as being an almost controlled experiment in what the results would be of socialism versus libertarianism in social policy (regulations) regarding a communicable disease.
On 26 March 2020, EuroNews headlined "Neighbours Denmark and Sweden miles apart on coronavirus confinement". Whereas both countries had socialized healthcare, and were also otherwise generally considered to be similar, Sweden was pursuing Europe's most libertarian policies on coronavirus or Covid-19, and yet Denmark had a 15% higher percentage of its population who had come down with that disease. On 29 June 2020, I headlined "'Herd Immunity' Is a Failed Response to Coronavirus: Comparing Denmark versus Sweden on Coronavirus," and reported that in early April Sweden's population-percentage who had the disease had switched (increased so fast as) to become 14% higher there than Denmark's population-percentage who had Covid-19, and that Sweden's percentage was also increasing much more quickly than Denmark's. And, so, at that time, as of 28 June 2020, Sweden had 2.5 times as high a percentage of its population who had contracted the disease, as compared with Denmark's percentage. There were 131 reader-comments to that news-report, at Reddit, and they were overwhelmingly in denial, and pro-libertarian, anti-socialist, though each comment had a different excuse for their reality-denial.
CNN headlined on 28 May 2020 "Sweden says its coronavirus approach has worked. The numbers suggest a different story" and made clear that, at least up till that moment in time, Sweden's approach was a failure, not only in competition as compared to Denmark's, but globally.
Then, on 12 May 2020, Foreign Affairs, the prestigious journal of America's Council on Foreign Relations, bannered "Sweden's Coronavirus Strategy Will Soon Be the World's: Herd Immunity Is the Only Realistic Option—the Question Is How to Get There Safely", and presented the standard libertarian argument: "There are good reasons for countries to begin easing their restrictions. It will take several years to tally the total number of deaths, bankruptcies, layoffs, suicides, mental health problems, losses to GDP and investments, and other costs attributable not just to the virus but to the measures used to fight it. It should already be obvious, however, that the economic and social costs of lockdowns are enormous." In other words: the best "regulation" is to let nature rule, not to impose any human-imposed regulations, but just "the free market" should reign.
On 7 January 2021, the Scandinavian Journal of Public health headlined "A comparison of COVID-19 epidemiological indicators in Sweden, Norway, Denmark, and Finland" and reported that:
Compared with its Nordic peers, Sweden had a higher incidence rate across all ages, a higher COVID-19-related death rate only partially explained by population demographics, a higher death rate in seniors' care, and higher all-cause mortality. Sweden had approximately half as much mobility change as its Nordic neighbours until April and followed similar rates as its neighbours from April to July. Denmark led its Nordic peers in testing rates, while Sweden had the highest cumulative test-positivity rate continuously from mid-March. …
Looser government restrictions at the beginning of the outbreak are likely to have played a role in the impact of COVID-19 in Sweden. In an effort to improve epidemic control, Sweden has increased testing rates, implemented more restrictive prevention measures, and increased their intensive care unit bed capacity.
Here are the figures as-of 30 April 2021:
Denmark cases per million = 43,282
Sweden cases per million = 95,909
Denmark deaths per million = 428
Sweden deaths per million = 1,384
Denmark March unemployment rate = 4.5%
Sweden unemployment rate = 10.0%
But Denmark versus Sweden aren't, by any means, the only indicators that libertarianism was failing on Covid-19.
On 1 August 2020, I headlined "India and Brazil Are Now the Global Worst Coronavirus Nations", and that statement was forward-looking, predictive, and not referring only to the numbers at that time but to where the various nations were heading, and it was referring only to medium-sized and large nations (for example, not to the worst performer of all, Andorra, which currently has 171,029 cases per million and a population of only 77,367 people). (Andorra has had a total of 13,232 cases, which is 17.1% of its entire population. The only country that has a population of over 10 million and which is among the 9 worst — and America scores as being absolutely the world's 10th-worst — is Czechia, the Czech Republic, which has 152,046 cases per million. At the end of this article, Czechia will be discussed.)
As-of 30 April 2021, the following are the world's only nations that have had more than 6,000,000,000 Covid-19 cases:
USA = 33,044,872
India = 18,881,587
Brazil = 14,592,886.
Those are now the Covid-19 giants (the worst-performing major countries), which, back on August 1st, is what I was expecting them to be, by the present time. Ultimately, I expect Brazil and India to be scoring even worse than the United States. All three countries have been exceedingly lax in their anti-Covid-19 policies, extraordinarily libertarian regarding this.
On 20 September 2020, I headlined "All 8 of America's Worst-Hit Coronavirus States Are Now in the South." That reported "the worst 11 states … are: Louisiana, Florida, Mississippi, Alabama, Arizona, Georgia, Tennessee, South Carolina, Iowa, Arkansas, and Texas" — and all 11 of them had voted for Donald Trump, the more-libertarian (and losing) candidate, in 2020. The United States therefore provides overwhelming evidence of the failure of libertarianism regarding coronavirus-policies.
On 14 March 2021, I headlined "Republican States Have Higher Covid Rates than Democratic States" and — ranking all from the best (#1) to the worst (#51) — reported that the average state which had voted for Trump scored 33.3 or two-thirds of the way down the list of the 51 states + DC, and that the average state which had voted for Biden scored 19.5 out of the 51.
The more corrupt a country is, the more libertarian it is, and on 5 May 2020, I headlined "America's Design Causes It to Fail the COVID-19 Challenge" and reported that because America is an extraordinarily corrupt country (very libertarian, as compared to other nations), "America is designed so as to fail the coronavirus-19 challenge. The power of big-money (concentrated wealth) is destroying this country. It controls both Parties and their respective media, so the public don't know (and certainly cannot understand) the types of realities that are being reported (and linked-to) here."
India and Brazil are nipping at America's heels on this, but, still, the record up till the present moment shows America as still retaining its title as being the worst of all major nations on coronavirus-performance.
Finally, here, will be considered what might be the strongest exception to the general principle that libertarian policies are inferior to socialistic policies in order to control and limit a pandemic: Czechia. Wikipedia's article "COVID-19 pandemic in the Czech Republic" says:
The Czech Republic was the first[11] European country to make the wearing of face masks mandatory from 19 March onwards.[12]COVID-19 testing was made widely available with drive-through locations from 14 March,[13] and from 27 March anyone with a fever, dry cough or shortness of breath was eligible for a free test.[14] From 13 April onwards, COVID-19 testing capacity significantly surpassed demand.[15] Contact tracing in the country also included voluntary disclosure of mobile phone position and debit card payments data for previous days and the quarantining of identified contacts.[16] By 1 May 2020, altogether 257 COVID-19-related deaths were identified in the Czech Republic compared to 2,719 in similarly populous Sweden, which did not impose a full lockdown. However, Belgium, also with a similar population, had suffered 7,866 deaths at that time, despite having implemented an early and strict lockdown. …
By April 2021, the Czech Republic has recorded the highest confirmed death rate in the world after Hungary. There are some root causes speculated.
None of those proposed explanations of this is any sort of scientific explanation for it. A great deal remains that is important to know but that is currently unknown about Covid-19. Obviously, Czechia is the most challenging case, not because it is the worst, but because it has been a leader in adherence to international guidelines but has nonetheless disastrously failed on this virus. If that's not a warning for the world to do lots more research on the Covid-19 problem, then nothing is.
NOTICE TO LIBERTARIANS: Libertarian 'news'-media often try to obfuscate the importance of the Covid-19 results in the various countries by pretending that a Covid-19 "case" means merely someone who has tested positive for having become infected by the virus, but that is very definitely NOT TRUE. Like virtually all libertarian beliefs, that belieff is based upon wishful thinking in order to dismiss and discredit scientific findings which are inconsistent with those beliefs. In fact, the "2020 Interim Case Definition, Approved April 5, 2020" (and still in force as-of 2 May 2020) makes crystal clear that the definition of a Covid-19 "case" is VERY DIFFERENT FROM AND FAR MORE RESTRICTIVE THAN merely having the infection. Libertarians want to be deceived, because they want to continue believing the myths that they cling to, but news-media try to exploit those 'free market' myths in order to build their own following (and to please the 'free market' winners — the billionaires — who benefit by having as large a percentage of the public as possible be deceived into believing the 'free market' myth (that they became so wealthy by virtue of their virtue and genius, instead of by their cunning and psychopathy). Justice in this world is the opposite of natural: it is un-natural and can be imposed only by careful skepticism and scientific human planning, not by any 'invisible hand' of anyone, or any group of people, who constitute an actual Deep State. They own and control the mainstream 'news'-media and many of the non-mainstream 'news'-media, and also the vast majority of members of Congress and other key government officials, but that's the opposite of justice; it is, instead, institutionalized injustice. Libertarianism and corruption go hand-in-hand, and always will. (Outside the United States, libertarianism is more commonly called "neoliberalism", but it's the same thing.)
Author's note: first posted at Strategic Culture
Marine Le Pen Has the Strongest Chance to Succeed, Of All Progressive Political Leaders in the World Today
Marine Le Pen has continued her gradual political rise in France so that in the French political polling she now stands as the likeliest to succeed the man who beat her in 2017, Emmanuel Macron. If she does that, then she will probably bring bigger changes to international relations than any national leader has done ever since U.S. President Harry S. Truman started the Cold War on 25 July 1945.
She is the daughter of the far-right Jean-Marie Le Pen, but after taking over leadership of the far-right Party that he had founded, she expelled him from it, and has made increasingly clear, since then, that she is a progressive (including a passionate opposition to any imperialism) — so much so that now the Wikipedia article on her, in its section "Political Positions", presents political viewpoints that would be hard to distinguish from those of Alexandria Ocasio-Cortez and Bernie Sanders in America, and of Jeremy Corbyn in UK. The biggest difference, perhaps, between her and those other progressives, is simply that whereas in U.S. and UK the dominant political ideology is imperialist-fascist (springing from the Englishman Cecil Rhodes in the late 19th Century), that's not so in France. (Twentieth Century France had nothing like Cecil Rhodes — a leading and impassioned champion of racist aristocratic rule.) Consequently, French public opinion isn't as hostile toward progressivism as is the case in U.S. and UK. (Progressivism is the exact opposite ideology to imperialistic fascism.) So, a larger percentage of the French are willing to consider voting for a progressive candidate. A larger percentage in U.S. and UK are closed-minded, refusing even to consider a progressive, but instead vote only for regressive candidates. Therefore, France, today, is less imperialist-fascist (less pro-aristocratic) than are U.S. and UK, both of which are more controlled by billionaires, in both of the country's main Parties, than is the case in France.
An argument could be made that Le Pen is an opportunist who sees better prospects for herself by separating herself from her father's views; and this argument might be true, but she has won more support with progressive views than proponents of those (progressive) views have had in a long time; and French progressive voters have no other realistic chance of getting a progressive Government than by voting for her.
In addition: on 17 April 2017, after the Republican Donald Trump reversed himself 180 degrees on NATO (which he had vigorously opposed while campaigning in 2016 for the U.S. Presidency), CNN headlined "Le Pen criticizes Trump's new found NATO stance" and reported:
"Undeniably he is in contradiction with the commitments he had made," Le Pen said in an interview with France Info radio. "I am coherent, I don't change my mind in a few days. He had said he would not be the policeman of the world, that he would be the president of the United States and would not be the policeman of the world, but it seems today that he has changed his mind."
Her comments come just two days after Trump hosted NATO Secretary General Jens Stoltenberg at the White House and declared that the military alliance is no longer outdated, which had been a frequent refrain of his during the 2016 campaign.
She has, in fact, spoken out far more forcefully against U.S. imperialism, and against NATO in particular, than Bernie Sanders did when he was running for the U.S. Presidency in 2016. This is extraordinary. A French progressive has a possibility of getting a progressive President by voting for her, but none, at all, by voting for any other candidate. Apparently, the proponents of U.S. imperialism want anyone but her to win.
The American imperialist-fascist Michael Bloomberg published on April 11th a 'news'-report, which stated that,
The Ifop-Fiducial poll showed Macron getting 23%-28% of votes in the first round, against 25%-27% for Le Pen, meaning he would come first in only one scenario. The president was seen beating Le Pen in most cases tested by the pollster last October. The French presidential vote sees a wide field of candidates whittled down to a final two in the second round.
Two other potential rivals, former health minister and president of the working class northern region of Hauts-de-France Xavier Bertrand, plus Paris region president Valerie Pecresse, were also seen winning against Le Pen if they reached the second round against her, with 59% and 55% of votes respectively.
However, that was extremely deceptive 'reporting', because in Politico's aggregate of polls (and this is a far more reliable indicator than is any one poll), the percentages are Le Pen 26%, Macron 25%, Bertrand 15%, Melanchon 11%, Jadot 6%, Hidalgo 6%, Dupont-Aignan 5%, Poutou 1%, Asselineau 1%, Arthaud 1%, Lassalle 1%, and Chaminade 1%. Consequently, the Bloomberg-reported mere speculation, that Bertrand and Pecresse "were also seen [by nobody except that single poll] as winning against Le Pen if they reached the second round against her" (meaning if either of those two candidates were to score a higher percentage than Macron in the first round, which is obviously not going to happen) was published by him only so as to deceive his readers to think that Le Pen is vastly less popular in France than she actually is. Even to have published the possibility that Pecresse would be among the top two contenders in the first round was irresponsible and highly deceptive 'news'-reporting — unprofessional 'journalism' at best, and propagandistic at worst: designed to make Le Pen's Presidential prospects seem (to the ignorant) to be far less than they actually are. The imperialist-fascists in the United States and in UK (which group includes all of those two countries' billionaires) would dread that Le Pen become leader of France. They were able to destroy Corbyn, and to prevent Sanders from winning America's Presidency, but at present the likelihood is that (if the coming French electoral counts will be accurate) Marine Le Pen will probably become elected on 13 May 2022 (or in a second-round contest thereafter, between the top two first-round contenders) as France's President.
That would be the biggest historical event in global affairs since at least 1945. The corpse of Cecil Rhodes (the UK's founder of U.S.-UK global imperialism) would then be twisting in its grave — not just dead, but gone. The possibility of FDR's vision and hope for the global future, of a democratic global order under international law that is set and enforced by the United Nations (not by any one country, the U.S. or any other), would again be possible. The post-1945 nightmare of Truman's repudiation of that vision and replacement of it by a reach for American rule over the entire planet, would then be effectively ended.
The biggest single threat to the international policies of Joe Biden and of Boris Johnson (Rhodes's vision, which has been the world's reality since 1945) would be a French President Marine Le Pen. Anglo-American imperialism (including yet more subversions, sanctions, coups, and invasions — such as against Afghanistan 2001-, Iraq 2003-, Syria 2011-, Ukraine 2014-, Yemen 2015-, and Venezuela 2015-) would possibly even collapse altogether. An election of Marine Le Pen could become the biggest single event to end the U.S. empire — an empire which had started on 25 July 1945 in the mind of U.S. President Harry S. Truman.
Consequently, the billionaires are very opposed to Le Pen, and their 'news'-media consequently focus on every argument to dissuade voters from voting for her. On April 29th, America's Politico 'news'-site bannered "After Marine Le Pen: As the far-right leader heads for yet another likely loss, some in her party are already looking past next year's presidential election." Its basic argument is that her Party's disgruntled far-rightists, the people who had built the Party, are opposed to her and want to replace Le Pen as the Party's leader, and so how can she bring the country together if she can't even bring her Party together? Here's an excerpt:
"We all have the same conviction that Marine Le Pen won't win the next elections," says one participant of the call and a member of the National Council, a 120-member committee that decides on the party's policies.
"We need to find a new candidate," said the participant, who asked not be quoted by name for fear of being sidelined.
The group of discontents, a mix of National Council members, regional heavyweights and local representatives, meet online on Fridays.
This argument is similar to what was used in America's Democratic Party in 2016 and 2020 when the progressive Bernie Sanders was running for that Party's Presidential nomination, against Hillary Clinton in 2016 and Joe Biden in 2020. Both times, he lost that contest for the nomination, and the main reason which the Party's Old Guard presented against him is the same main reason that Le Pen's Party and America's billionaires are presenting now — through Politico and other 'news'-media — why that Party's voters shouldn't give her the nomination: she's 'not electable'. The polls indicate otherwise, but most of any Party's loyalists listen far more to what the opinions of that Party's Establishment are saying.
However, if Le Pen will become elected on May 13th as France's President, then German voters could still give a big boost to U.S. imperialism by electing the Green Party's candidate, Annalena Baerbock as their next Chancellor on September 26th. She is now favored in the polls to win, and is a strong supporter of U.S. imperialism. Her Party have policy-positions that are most similar to the views of America's Democratic Party, which is to say liberal fascist, big on centralized control by billionaires, but favoring the high-tech billionaires over the fossil-fuels billionaires. Baerbock is a strong supporter of America's NATO, and would even be called a neoconservative in America, because she is such a strong supporter of control over the entire planet by the United States Government. She's not a German Nazi, but an American one. By contrast, the progressive Le Pen wants NATO to be replaced if not ended altogether, and wants Europe's subordination to U.S. interests to be definitely terminated altogether. Furthermore, on April 17th, Baerbock said that if the Russian natural gas pipeline to Europe, Nord Stream 2, will be allowed to be completed and go into service, then "Europe will be destroyed." The U.S. Government has been demanding that Europe buy U.S. fracked, containerized and shipped liquefied natural gas, and not Russia's pipelined gas, which is vastly less expensive; and Baerbock is a big champion of that very costly American 'proposal', for Europe. The color of Germany's Green Party is actually blood red, like that of Germany's Nazi Party was. They're out for a global fight, not for a global peace. But, this time, the Master 'race' is American, not German. In other words: they want America's billionaires, not Germany's ones, to be the world's masters. They call that "Green." After all, it's 1984, in 2021. "Ignorance is strength."
Pepe Escobar was correct, on April 23rd, when he headlined "Putin Rewrites The Law Of The Geopolitical Jungle" and he said:
As far as "red lines" are concerned, Putin's implicit message remains the same: a NATO base on Russia's western flank simply won't be tolerated. Paris and Berlin know it [but if Baerbock replaces Merkel, then 'Berlin' suddenly won't 'know' it any longer]. The EU is in denial. NATO will always refuse to admit it.
We always come back to the same crucial issue: whether Putin will be able, against all odds, to pull a combined Bismarck-Sun Tzu move and build a lasting German-Russian entente cordiale (and that's quite far from an "alliance"). Nord Stream 2 is an essential cog in the wheel – and that's what's driving Washington hawks crazy.
Whatever happens next, for all practical purposes Iron Curtain 2.0 is now on, and it simply won't go away.
However, if Le Pen becomes elected in France, and Baerbock doesn't become elected in Germany, then it probably will "go away."
Consequently, one may reasonably expect the Rhodes group — particularly the billionaires of U.S. and UK — to employ all of their vast skills at international subversion, coups, and the like (via CIA, MI6, etc.), to prevent Le Pen winning in France, and to insure Baerbock winning in Germany. Can they do it? Or will Russia stop them? In either case, is this "democracy"? Or: is it instead democracy only if the publics in France and in Germany get to know the truth, and will vote on the basis of it? Russia's Government doesn't have any need to deceive the Russian public in order to retain their support for fighting back against the Rhodesists, but the U.S.-and-allied side does need to deceive their publics in order to retain their support for continuing Rhodesist aggressions. The fact that there are two sides in a war doesn't mean that both sides need to lie in order to win it. 1984 won't necessarily be the permanent situation. The "news" won't necessarily always be Newspeak in the U.S.-and-allied countries. But, if the Rhodes group (billionaires in U.S. and UK) succeeds both in France and in Germany, then it could become virtually permanent. Europeans will decide the world's future, but will America's and UK's billionaires decide what that decision will be?