Twinning Europe and Asia in Cyberspace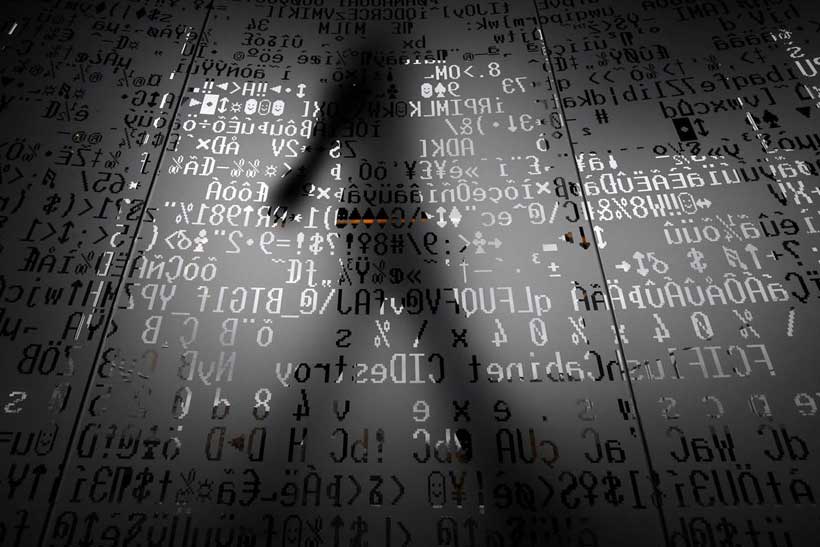 Authors: Prof. Melda Kamil Ariadno and Prof. Anis H Bajrektarevic
While our troposphere is dangerously polluted, one other space – that of intangible world, created by the interconnected technology– follows the same pattern: a cyberspace. Additionally, our cyberspace becomes increasingly brutalised by its rapid monetisation and weaponisation. It mainly occurs through privacy erosion. How to protect effectively individuals and their fundamental human rights, and how to exercise a right for dignity and privacy?
The EU now offers a model legislation to its Member States, and by its transformative power (spill-over) to the similar supranational projects elsewhere (particularly ASEAN, but also the AU, OAS, SCO, SAARC, LAS, etc.), and the rest of  world.
Rules and regulations to protect personal data do not trigger many sympathies.         The corporate world sees it as an unnecessary deterrent; as a limit to their growth – more to pay and less or slower to yield, innovate and expand. Governments would traditionally wish the rules should apply to every societal stakeholder but themselves. And citizenry by large too frequently behave benevolent, nearly careless whether their data is harvested or safeguarded at all.
However, such legislation is needed today more than ever before. The latest round of technological advancements was rapid, global and uneven. No wonder that in the aftermath of the so-called IT-revolutions, our world suffers from technological asymmetries: assertive big corporations and omnipresent mighty governments on one side and ordinary citizenry on the other. Even in the most advanced democracies today – such as the EU, personal autonomy is at the huge risk: Everyday simple, almost trivial, choices such as what to read, which road to take, what to wear, eat, watch or listen are governed (or at least filtered) by algorithms that run deep under the surface of software and devices. Algoritmisation of 'will' is so corrosive and deep that users are mostly unaware of the magnitude to which daily data processing rules over their passions, drives and choices.
Clearly, technology of today serves not only a Weberian predictability imperative – to further rationalise society. It makes society less safe and its individuals less free.
Societies are yet to wake up to this (inconvenient) truth. In the internet age of mobile, global and instant communications, people tend to focus more on the 'here-us-now' trends: goods, services, and experiences that the IT offers. Individuals are less interested on the ways in which privacy is compromised by software, its originators and devices – all which became an unnoticed but indispensable part of modern life. Despite a wish of many to grasp and know how data processing and harvesting affects them, population at large yet has no appetite for details.
But, the trend is here to stay – a steady erosion of privacy: bigger quantities of data are harvested about larger number of persons on a daily, if not hourly basis. Corporations and the central state authorities want more data and are less shy in how they obtain and use it.
Prevention of the personal information misuse (PIM) —intended or not—is the main reason the European Union (EU)introduced the new set of provisions, as of May 2018. Hence, the General Data Protection Regulation (GDPR) – as the legislation is known – is an ambitious attempt to further regulate digital technology, especially in respect to the private data protection. It is of course in conformity with provisions of both the Universal and European Charter of Human Rights, which hold the protection of human dignity and privacy as an indispensable, fundamental human right.
The intention of legislator behind the GDPR is twofold: to regulate domestically as well as to inspire and galvanise internationally. The GDPR is meant to open a new chapter in the Internet's history at home, while creating, at the same time, a roadmap for other state and corporate sector actors beyond the EU. The challenge is clear: to reconcile the rights of individuals to data protection with the legitimate interests of business and government.
For the rest of the world, the GDPR should be predictive, inspirational and eventually obligational. Lack of acting now could open a space for the abuse of power – be it for illegitimate corporate or authoritarian gains of the hidden societal actors. In such a negative scenario – on a long run – losers are all. Historically, victimisation of individuals (through constant suspension of liberties and freedoms) ends up in a state or corporate fascism, and that one in a self-destruction of society as whole.
COMPREHENSIVE LEGISLATION AS POWERFUL DETERRENT
The Internet age exposes individuals in an unprecedented ways to the domestic or foreign predatory forces. Everybody is tempted to participate in digital economy or digital social interaction. This cannot go without revealing personal information to large state or non-state entities of local or international workings. If the field is not regulated, the moment such information leaves its proprietor, it can be easily and cheaply stored, analysed, further disseminated and shared without any knowledge or consent of it originator.
So far, neither market forces nor the negative publicity has seriously hindered companies and governments from tapping on and abusing this immense power. Nothing but a bold and comprehensive legislation is efficient deterrent, which stops the worst misuse. Only the legal provisions to protect personal data may serve a purpose of special and general prevention:
Be it in case a local or transnational corporate greed, governmental negligent or malicious official, or the clandestine interaction of the two (such as unauthorised access to personal phone and Internet records, as well as the unverified or inaccurate health and related data used to deny person from its insurance, loan, or work).
While totally absent elsewhere, early European attempts to legislate a comprehensive regulatory system of personal data protection have tired its best. Still, the EU's Data Protection Directive of 1995 was falling short on several deliverables. (It was partly due to early stage of internet development, when the future significance of cyberspace was impossible to fully grasp and anticipate). Hence, this instrument failed to comprehensively identify the wrongdoings it sought to prevent, pre-empt and mitigate. The 1995 text also suffered from a lack of (logical and legal) consistency when it came to directing and instructing the individual EU member states (EU MS) on how to domesticate data privacy and promulgate it the body of their respective national legislation. Finally, the GDPR solves both of these problems.
This instrument of 2018 clearly stipulates on discrimination combating (including the politically or religiously motived hate-contents), authentication-related identity theft, fraud, financial crime, reputational harm (social networks mobbing, harassments and intimidation). Moreover, the European Commission (EC) has stated that the GDPR will strengthen the MS economies by recovering people's trust in the security and sincerity of digital commerce, which has suffered lately of a numerous high-profile data breaches and infringements.
However, the most important feature (and a legal impact) of the GDPR is its power of being a direct effect law. This means that individuals can invoke it before the MS courts without any reference to the positive national legislation. That guaranties both speed and integrity to this supranational instrument – no vocatioleagis and no unnecessary domestication of the instrument through national constituencies. Conclusively, the 2018 instrument is further strengthened by an extra-territorial reach – a notion that make is applicable to any entity that operates in the EU, even if entity is not physically situated in the EU.
This practically means that each entity, in every sector and of every size, which processes personal data of the EU citizens, must comply with the GDPR. It obliges governments and their services (of national or sub-national levels); health, insurance and bank institutes; variety of Internet and mobile telephony service providers; media outlets and other social data gathering enterprises; labour, educational and recreational entities – in short, any subject that collects digital information about individuals.
The GDPR further strengthens accountability principle. The state and commercial actors hold direct and objective responsibility for a personal data collecting, storing and processing (including its drain or dissemination). Clearly, this EU instrument strengthens the right for information privacy (as a part of elementary human right – right to privacy) by protecting individuals from misappropriation of their personal data fora harvesting, monetisation or (socio-political) weaponisation purpose.
Namely, the GDPR gives individuals the right to request a transfer of their personal data (account and history information)from one commercial entity to another (e.g. from one bank or phone provider to another). Another right is to request – at short notice and for an unspecified reason – the commercial enterprise to stop both the data collection and the marketing dissemination, or to demand clarification on a marketing methods and nature of services provided. This instrument also offers individuals the right to request that their personal data are deleted (being zipped and sent back to its proprietor beforehand) – as stipulated in art.17 (the right to be forgotten).
The GDPR calls upon all operating entities to hire a data protection officer as to ensure full compliance with the new rules. It also invites all data collecting entities to conduct impact assessments – in order to determine scope frequency, outreach and consequences of personal data harvesting and processing. (For example, if certain entity wished to introduce biometric authentication for its employees and visitors entering daily its premises, it would need at first to run an assessment – a study that answers on the necessity and impact of that new system as well as the exposures it creates and possible risk mitigation measures.)
The GDPR obliges every entity that gathers data to minimise amount and configuration of personal data they harvest, while maximizing the security of that data. (For instance, if the auto dealer or travel agency requires potential customers to fill out the form to request a price quote, the form can ask only for information relevant to the product or services in question.)
The new legislation also mandates data gathering entities to notify the authorities – without any delay – whenever they suspect or witness a personal data breach. Conclusively, the GDPR obliges entities to present the public with clean and through information about the personal data they harvest and process—and clearly why they do so.
On the sanction side, the GDPR supports the regulators with new enforcement tools, including the norm setting, monitoring of and enforcement of compliance. For a non-compliance, the instrument prescribes steep fines.
To answer adequately the accountability standards enacted by this EU legislation will certainly invite large data gathering entities to bear significant investments. However, for the sake of credibility outreach and efficiency, they will have stimuli to introduce the new procedures and systems within the EU, but also beyond – wherever their operations are present. Complementary to it, the GDPR stipulates that if an entity transfers personal data out of the EU, it must safeguard that the data is handled in the new location the same way like within the EU. By this simple but far-reaching and effective spill over notion, the standards embodied by the GDPR will be delivered to the rest of the world. Hence, this instrument is not (only) an inner code of conduct that brings an outer appeal; it is a self-evolving and self-replicating standard of behaviour for our common (digital) future.
ASEAN, INDO-PACIFIC, ASIA
It is obvious that the stipulations of the GDPR would serve well interests of Republic of Indonesia (RI). That is actually in line with a very spirit of the 1945 Constitution, which obliges the state to protect, educate and prosper the Indonesian people. This supreme state act clearly proclaims that the respecting individual personal data is resting upon the two principles of the Pancasila. Namely these of; Fair and Civilized Humanity. Mutual grant and observance of everyone's elementary rights is an essence of freedom and overall advancement of society.
The government, with the mandate of its authority to protect the public (public trust doctrine), must manage the personal data fairly and accountably. The GDPR also encourages the formation of an independent personal data protection supervisory institution so that it can correct the policies and rules of the bureaucracy and state administration to act accordingly in managing the personal data of the population. Moreover, every democratic government should be more proactive in protecting society when comes to the management of the personal data of its residents.
Interestingly, the Indonesian legislation already has instruments that follow notion of the GDPR. Thus, the Law No. 11 on Information and Electronic Transactions of 2008 (by a letter of its article 2) emphasizes the principle of extra-territorial jurisdiction. (In this particular case, it is related to the cross-border transactions. Indonesia should always safeguard its national interests: the RI jurisdiction stretches on any legal action that apply in Indonesia and/or carried out by Indonesian citizens. But it also applies to legal actions carried out outside of Indonesian jurisdiction by Indonesian citizens or a foreigner legally residing in RI, or Indonesian legal entities and foreign legal entities that produce legal effects in Indonesia.
This of course assumes the very nature of a use of Information Technology for Electronic Information and Electronic Transactions, which can be cross-territorial and even universal. What is assumed by this Law as "harming the interests of Indonesia" goers beyond pure national economic interests, protecting strategic data, national dignity, defense and security, the state of sovereignty, citizens, and Indonesian legal entities.)
When comes to the Right to be Forgotten (Right for Privacy and Right for Dignity), Indonesia must see it as a principle of real protection that is in the best interests of data owners. Further on, such a right should be strengthened by the principle of 'without undue delay', as to avoid the administrative obligation to request a court decision to uphold the right. On a long run, it will surely benefit businesses far more than the personal data originators themselves.
LEADING BY EXAMPLE
In line with the Right to Portability Data elaborated by the GDPR, Indonesia also needs to closer examine the EU instruments. Hence, the EU Regulation No.910 / 2014 concerning electronic identification, authentication and trust services (eIDAS) offers an idea how to harmonize the provision of digital identity and personal data in realm of electronic communications.(Electronic identification and authentication is a technology process that has an economic value. Such a business opportunity should be reconciled with a safety and security standards when comes to use of and traffic with of personal data for commercial interests.)
Regarding security, Indonesia must immediately have a clear policy on Cryptography to protect personal data. Cryptography is a double-use process; it can be utilised for civilian purposes, but it can also be used for the vital national interests, such as defense and security. Therefore, privacy and cybersecurity protection is a complementary concept of protection. Holistic approach strengthens the both rights of individuals as well as protection of national interests, rather than it ever conflicts one over the other.
Finally, the ASEAN Declaration of Human Rights in its article 21 stipulates that the protection of personal data is elementary part of Privacy. As one of the founding members, a country that even hosts the Organisation's HQ, Indonesia must observe the notions of this Human Rights Charter. That is the additional reason why RI has to lead by example.
The EU's GDPR clearly encourages a paradigm shift within the public services and government administration services on national, subnational and supranational level for all the ASEAN member states. It is to respect the fundamental freedoms and liberties, a quality that will shield population from random and ill-motivated arbitrary judgments of individual rights under the pretext of public interest.
Indonesia and ASEAN can take a lot of learning from the dynamics of the EU's regulation of GDPR and e-IDAS as to its own benefit – to foster its own security and to elevate a trust in regional e-commerce within the ASEAN economic zone. Since the ASEAN (if combined) is the 4th largest world economy, this is a call of future that already starts now. After all the EU and ASEAN – each from its side of Eurasia – are twin grand projects of necessity, passion and vision.
Naturally, for anyone outside, Indonesia and ASEAN are already seen as the world's e-commerce hub, of pivotal importance far beyond the Asia-Pacific theatre.
Can big data help protect the planet?
How do we get to a more sustainable and inclusive future if we don't know where we are? This is where data comes in and, right now, we do not have the data we need.
These were some of the questions asked at the Third Global Session of the UN Science-Policy-Business Forum held during the UN Environment Assembly. The virtual discussion delved into the role of big data and frontier tech in the transition to a sustainable future.
Opening the session, United Nations Environment Programme (UNEP) Executive Director Inger Andersen said science needed to be digitized so it could be more democratic and accessible. She said digital transformation is central to UNEP's new Medium-Term Strategy.
"Big data and new tech can support real-time monitoring of the environment, help consumers adopt more sustainable behaviour, and create sustainable value chains," she said. "The [UN] Secretary-General has made it very clear that digital transformation has to be part and parcel of the UN … we have oceans of data but drops of information."
UNEP studies show that for 68 per cent of the environment-related Sustainable Development Goal indicators, there is not enough data to assess progress.
At the event, participants stressed that knowledge obtained through the latest digital technologies such as Artificial Intelligence, Machine Learning and the Internet of Things could speed up progress on environmental goals. Better data could inform interventions and investment, while boosting results and impact measurement.
Bridging the data divide
The data deficit is also hindering the world's ability to respond to climate change.
Petteri Taalas, Secretary-General of the World Meteorological Organization, said earth observation systems and early warning services were still poor in parts of the world, with around US$ 400 million needed to improve these.
"That is one of the ways to adapt to climate change – to invest in early warning services and observation systems. We have to monitor what is happening to the climate but this monitoring is in poor shape," he said.
Making the right technology available to developing countries not only presents a financing challenge, but also underlines the profound need for accessible, open-source technology.
Munir Akram, President of the UN Economic and Social Council, said bridging the digital divide is critical. He noted that connectivity was only around 17 per cent in the poorest countries compared to above 80 per cent in richer countries.
"We need to build a database for all the open source technologies that are available in the world and could be applied to build greener and more sustainable structures of production and consumption. These technologies are available but there is no composite database to access them," he said.
UNEP's digital transformation
UNEP's commitment to harnessing technology for environmental action begins 'at home.' At the fourth session of the UN Environment Assembly in 2019, Member States called for a Big Data Strategy for UNEP by 2025.
The organisation is currently undertaking a digital transformation process, while also focusing on four key challenges:
Help producers measure and disclose the environmental and climate performance of their products and supply chains;
Help investors assess climate and environmental risks and align global capital flows to climate goals;
Enable regulators to monitor real-time progress and risks;
Integrate this data into the digital economy to shape incentives, feedback loops and behaviours.
Indispensable tools
Other cutting-edge digital transformation initiatives are also in progress. UNEP's World Environment Situation Room, a platform put together by a consortium of Big Data partners in 2019, includes geo-referenced, remote-sensing and earth observation information and collates climate data in near real-time.
At the event, Juliet Kabera, Director General of the Rwanda Environment Management Authority, described how her country had invested heavily in technology, including connectivity, drones and online platforms, such as the citizen e-service portal, Irembo.
"There is no doubt that technology has a critical role in addressing the urgent challenges we all face today, regardless of where we are in the world," Kabera said. "The COVID-19 pandemic once again reminded us that science and technology remain indispensable tools for humanity at large."
Women and girls belong in science
Closed labs and increased care responsibilities are just a two of the challenges women in scientific fields are facing during the COVID-19 pandemic, the UN chief said in his message for the International Day of Women and Girls in Science, on Thursday.
"Advancing gender equality in science and technology is essential for building a better future", Secretary-General António Guterres stated, "We have seen this yet again in the fight against COVID-19".
Women, who represent 70 per cent of all healthcare workers, have been among those most affected by the pandemic and those leading the response to it. Yet, as women bear the brunt of school closures and working from home, gender inequalities have increased dramatically over the past year.
Woman's place is in the lab
Citing the UN Educational, Scientific and Cultural Organization (UNESCO) he said that women account for only one third of the world's researchers and hold fewer senior positions than men at top universities, which has led to "a lower publication rate, less visibility, less recognition and, critically, less funding".
Meanwhile, artificial intelligence (AI) and machine learning replicate existing biases.
"Women and girls belong in science", stressed the Secretary-General.
Yet stereotypes have steered them away from science-related fields.
Diversity fosters innovation
The UN chief underscored the need to recognize that "greater diversity fosters greater innovation".
"Without more women in STEM [science, technology, engineering and mathematics], the world will continue to be designed by and for men, and the potential of girls and women will remain untapped", he spelled out.
Their presence is also critical in achieving the Sustainable Development Goals (SDGs), to close gender pay gaps and boost women's earnings by $299 billion over the next ten years, according to Mr. Guterres.
"STEM skills are also crucial in closing the global Internet user gap", he said, urging everyone to "end gender discrimination, and ensure that all women and girls fulfill their potential and are an integral part in building a better world for all".
'A place in science'
Meanwhile, despite a shortage of skills in most of the technological fields driving the Fourth Industrial Revolution, women still account for only 28 per cent of engineering graduates and 40 per cent of graduates in computer science and informatics, according to UNESCO. 
It argues the need for women to be a part of the digital economy to "prevent Industry 4.0 from perpetuating traditional gender biases".
UNESCO chief Audrey Azoulay observed that "even today, in the 21st century, women and girls are being sidelined in science-related fields due to their gender".
As the impact of AI on societal priorities continues to grow, the underrepresentation of women's contribution to research and development means that their needs and perspectives are likely to be overlooked in the design of products that impact our daily lives, such as smartphone applications.
"Women need to know that they have a place in science, technology, engineering and mathematics, and that they have a right to share in scientific progress", said Ms. Azoulay.
'Pathway' to equality
Commemorating the day at a dedicated event, General Assembly President Volkan Bozkir informed that he is working with a newly established Gender Advisory Board to mainstream gender throughout all of the UN's work, including the field of science.
"We cannot allow the COVID-19 pandemic to derail our plans for equality", he said, adding that increasing access to science, technology, engineering and mathematics education, for women and girls has emerged as "a pathway to gender equality and as a key objective of the 2030 Agenda for Sustainable Development".
Mr. Volkan highlighted the need to accelerate efforts and invest in training for girls to "learn and excel in science".
"From the laboratory to the boardroom, Twitter to television, we must amplify the voices of female scientists", he stressed.
STEM minorities
Meanwhile, UNESCO and the L'Oréal Foundation honoured five women researchers in the fields of astrophysics, mathematics, chemistry and informatics as part of the 23rd International Prize for Women in Science. 
In its newly published global study on gender equality in scientific research, To be smart, the digital revolution will need to be inclusive, UNESCO shows that although the number of women in scientific research has risen to one in three, they remain a minority in mathematics, computer science, engineering and artificial intelligence.
"It is not enough to attract women to a scientific or technological discipline", said Shamila Nair-Bedouelle, Assistant UNESCO Director-General for Natural Sciences. 
"We must also know how to retain them, ensuring that their careers are not strewn with obstacles and that their achievements are recognized and supported by the international scientific community".
Importance of information technology and digital marketing in Today's world
In the current times, to cope up with the demands of the changing world, we need to adopt digital and modern platforms. With the world rapidly growing towards digitalization and investing in information technology, our state is also going for unconventional means for carrying out different tasks in a more appropriate and time saving manner.
Firstly, we can take an example of online shopping. Many international and local brands have their online stores. Customers can order anything from any part of the world without traveling from one place to another. This initiative has contributed towards time saving and efficient use of technology. One can get whatever they want at their doorstep without any hustle of the traffic. This initiative has boosted the business as there are walk in customers as well as online. This initiative has also attracted a large number of audience due to ease and convenience in shopping. This phenomenon comes under the digitalization process. We should not forget the significance of internet in this regard as it was the first step towards digitalization. All the communication and digital platforms we are using are accessible to us due to internet.
Another aspect of information technology is combating the communication gap between states and its masses. Today, there are many applications like WhatsApp, Skype, Facebook, messenger etc. through which one can communicate with his/her friends, relatives without being physically present there.
We have websites of different organizations as well as educational institutions through which we can get the information of that specific organization. Like, when we are registered with an organization, all our data is stored on its official page and accessible to specific persons. Same is the case with students that their educational record is held by university and when they are registered with their institutions, they can receive any updates or any new events or job opening through emails and messages.
The Covid-19 factor cannot be ignored in this regard. Due to the rise in Corona cases, jobs have been shifted from physical to online. Work-from-home is the new normal. All this is happening due to the digitalization process. It would not be wrong to say that the progress in information technology and digital platforms has made the life easier for the people.
Another prominent component is the online banking. Through this people can easily do transactions through their phones or PC's by logging in to their bank accounts while sitting at their home and can access it any time. Bills can be paid through it. This is definitely a sigh of relief for the people who are tired of standing in the long queue outside banks to submit their bills or complexities while going to banks and doing transactions over there. This facility has also minimized the time wasted in traffic jams and standing in queue for long hours while going to banks. This time could be used for other productive tasks.
Online registration of cars in Islamabad initiated during the COVID-19 is another wonder of digitalization process. Islamabad administration has made it easier for its people to register their cars while sitting at their homes without the fear of being infected. Food delivery systems should also be appreciated for their smart work. There are apps like food panda, cheetah etc. through which people can order their desired food through a call. Many food chains offer home deliveries that has made the lives of the people much convenient.
The much-appreciated step by the government is producing Pakistan made ventilators and stents in the view of the rapidly increasing Corona cases. This was possible due to appropriate scientific and technological knowledge. The government has also said that soon we will be seeing Pakistan made chargeable vehicles on the roads. They will prove to be economical and fuel saving; they will be easy to handle and have human friendly interface.
Developments in Nadra is another milestone as now everything is computerized, there is no paperwork required and all the records are saved in computers. Recently, our interior minister has said that Nadra will now exempt the cost of making identity cards and the card will be provided to the person after 15 days as previously it to took more time to give the card to the concerned person. Removing check posts in the capital and substituting them with other efficient measures like cameras, drones is another achievement. Another recent development in the line of digitalization that cannot be ignored is inauguration of online system by the Islamabad traffic Police through which people can get their license and other paperwork can be done through the online portal.
It can be concluded that we are gradually moving from traditional ways of working towards a digitalized era. However, there is still a room for improvement, the good thing is that people are understanding the importance of the digitalization process by gradually accepting it but further awareness through innovative campaigns does not bring any bad. An interesting take pertinent to advanced digitalization and technological growth is that it had definitely made people to completely rely on digital processes and solutions that now people have to opt for these advanced strategies in any case, whether they are comfortable with or not. Obviously, good things take time and using digital resources for fruitful purposes is not a bad idea at all; unless and until resources are not wasted.