Twinning Europe and Asia in Cyberspace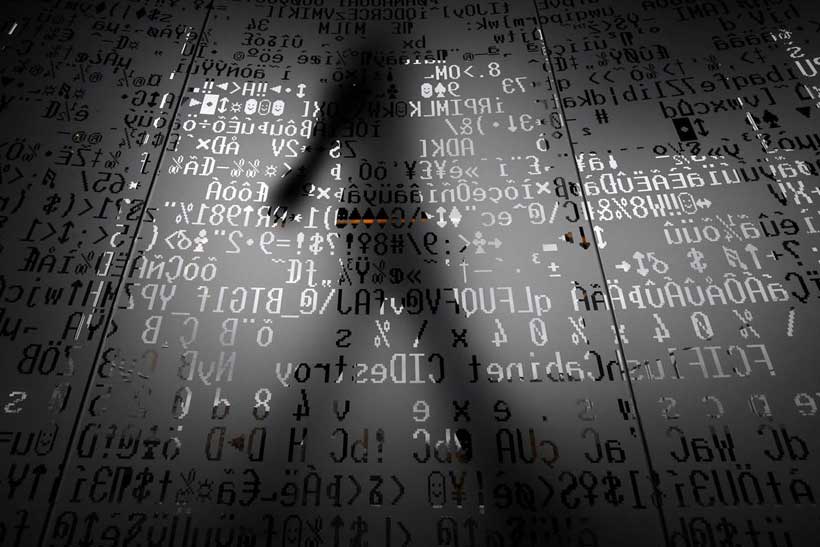 Authors: Prof. Melda Kamil Ariadno and Prof. Anis H Bajrektarevic
While our troposphere is dangerously polluted, one other space – that of intangible world, created by the interconnected technology– follows the same pattern: a cyberspace. Additionally, our cyberspace becomes increasingly brutalised by its rapid monetisation and weaponisation. It mainly occurs through privacy erosion. How to protect effectively individuals and their fundamental human rights, and how to exercise a right for dignity and privacy?
The EU now offers a model legislation to its Member States, and by its transformative power (spill-over) to the similar supranational projects elsewhere (particularly ASEAN, but also the AU, OAS, SCO, SAARC, LAS, etc.), and the rest of  world.
Rules and regulations to protect personal data do not trigger many sympathies.         The corporate world sees it as an unnecessary deterrent; as a limit to their growth – more to pay and less or slower to yield, innovate and expand. Governments would traditionally wish the rules should apply to every societal stakeholder but themselves. And citizenry by large too frequently behave benevolent, nearly careless whether their data is harvested or safeguarded at all.
However, such legislation is needed today more than ever before. The latest round of technological advancements was rapid, global and uneven. No wonder that in the aftermath of the so-called IT-revolutions, our world suffers from technological asymmetries: assertive big corporations and omnipresent mighty governments on one side and ordinary citizenry on the other. Even in the most advanced democracies today – such as the EU, personal autonomy is at the huge risk: Everyday simple, almost trivial, choices such as what to read, which road to take, what to wear, eat, watch or listen are governed (or at least filtered) by algorithms that run deep under the surface of software and devices. Algoritmisation of 'will' is so corrosive and deep that users are mostly unaware of the magnitude to which daily data processing rules over their passions, drives and choices.
Clearly, technology of today serves not only a Weberian predictability imperative – to further rationalise society. It makes society less safe and its individuals less free.
Societies are yet to wake up to this (inconvenient) truth. In the internet age of mobile, global and instant communications, people tend to focus more on the 'here-us-now' trends: goods, services, and experiences that the IT offers. Individuals are less interested on the ways in which privacy is compromised by software, its originators and devices – all which became an unnoticed but indispensable part of modern life. Despite a wish of many to grasp and know how data processing and harvesting affects them, population at large yet has no appetite for details.
But, the trend is here to stay – a steady erosion of privacy: bigger quantities of data are harvested about larger number of persons on a daily, if not hourly basis. Corporations and the central state authorities want more data and are less shy in how they obtain and use it.
Prevention of the personal information misuse (PIM) —intended or not—is the main reason the European Union (EU)introduced the new set of provisions, as of May 2018. Hence, the General Data Protection Regulation (GDPR) – as the legislation is known – is an ambitious attempt to further regulate digital technology, especially in respect to the private data protection. It is of course in conformity with provisions of both the Universal and European Charter of Human Rights, which hold the protection of human dignity and privacy as an indispensable, fundamental human right.
The intention of legislator behind the GDPR is twofold: to regulate domestically as well as to inspire and galvanise internationally. The GDPR is meant to open a new chapter in the Internet's history at home, while creating, at the same time, a roadmap for other state and corporate sector actors beyond the EU. The challenge is clear: to reconcile the rights of individuals to data protection with the legitimate interests of business and government.
For the rest of the world, the GDPR should be predictive, inspirational and eventually obligational. Lack of acting now could open a space for the abuse of power – be it for illegitimate corporate or authoritarian gains of the hidden societal actors. In such a negative scenario – on a long run – losers are all. Historically, victimisation of individuals (through constant suspension of liberties and freedoms) ends up in a state or corporate fascism, and that one in a self-destruction of society as whole.
COMPREHENSIVE LEGISLATION AS POWERFUL DETERRENT
The Internet age exposes individuals in an unprecedented ways to the domestic or foreign predatory forces. Everybody is tempted to participate in digital economy or digital social interaction. This cannot go without revealing personal information to large state or non-state entities of local or international workings. If the field is not regulated, the moment such information leaves its proprietor, it can be easily and cheaply stored, analysed, further disseminated and shared without any knowledge or consent of it originator.
So far, neither market forces nor the negative publicity has seriously hindered companies and governments from tapping on and abusing this immense power. Nothing but a bold and comprehensive legislation is efficient deterrent, which stops the worst misuse. Only the legal provisions to protect personal data may serve a purpose of special and general prevention:
Be it in case a local or transnational corporate greed, governmental negligent or malicious official, or the clandestine interaction of the two (such as unauthorised access to personal phone and Internet records, as well as the unverified or inaccurate health and related data used to deny person from its insurance, loan, or work).
While totally absent elsewhere, early European attempts to legislate a comprehensive regulatory system of personal data protection have tired its best. Still, the EU's Data Protection Directive of 1995 was falling short on several deliverables. (It was partly due to early stage of internet development, when the future significance of cyberspace was impossible to fully grasp and anticipate). Hence, this instrument failed to comprehensively identify the wrongdoings it sought to prevent, pre-empt and mitigate. The 1995 text also suffered from a lack of (logical and legal) consistency when it came to directing and instructing the individual EU member states (EU MS) on how to domesticate data privacy and promulgate it the body of their respective national legislation. Finally, the GDPR solves both of these problems.
This instrument of 2018 clearly stipulates on discrimination combating (including the politically or religiously motived hate-contents), authentication-related identity theft, fraud, financial crime, reputational harm (social networks mobbing, harassments and intimidation). Moreover, the European Commission (EC) has stated that the GDPR will strengthen the MS economies by recovering people's trust in the security and sincerity of digital commerce, which has suffered lately of a numerous high-profile data breaches and infringements.
However, the most important feature (and a legal impact) of the GDPR is its power of being a direct effect law. This means that individuals can invoke it before the MS courts without any reference to the positive national legislation. That guaranties both speed and integrity to this supranational instrument – no vocatioleagis and no unnecessary domestication of the instrument through national constituencies. Conclusively, the 2018 instrument is further strengthened by an extra-territorial reach – a notion that make is applicable to any entity that operates in the EU, even if entity is not physically situated in the EU.
This practically means that each entity, in every sector and of every size, which processes personal data of the EU citizens, must comply with the GDPR. It obliges governments and their services (of national or sub-national levels); health, insurance and bank institutes; variety of Internet and mobile telephony service providers; media outlets and other social data gathering enterprises; labour, educational and recreational entities – in short, any subject that collects digital information about individuals.
The GDPR further strengthens accountability principle. The state and commercial actors hold direct and objective responsibility for a personal data collecting, storing and processing (including its drain or dissemination). Clearly, this EU instrument strengthens the right for information privacy (as a part of elementary human right – right to privacy) by protecting individuals from misappropriation of their personal data fora harvesting, monetisation or (socio-political) weaponisation purpose.
Namely, the GDPR gives individuals the right to request a transfer of their personal data (account and history information)from one commercial entity to another (e.g. from one bank or phone provider to another). Another right is to request – at short notice and for an unspecified reason – the commercial enterprise to stop both the data collection and the marketing dissemination, or to demand clarification on a marketing methods and nature of services provided. This instrument also offers individuals the right to request that their personal data are deleted (being zipped and sent back to its proprietor beforehand) – as stipulated in art.17 (the right to be forgotten).
The GDPR calls upon all operating entities to hire a data protection officer as to ensure full compliance with the new rules. It also invites all data collecting entities to conduct impact assessments – in order to determine scope frequency, outreach and consequences of personal data harvesting and processing. (For example, if certain entity wished to introduce biometric authentication for its employees and visitors entering daily its premises, it would need at first to run an assessment – a study that answers on the necessity and impact of that new system as well as the exposures it creates and possible risk mitigation measures.)
The GDPR obliges every entity that gathers data to minimise amount and configuration of personal data they harvest, while maximizing the security of that data. (For instance, if the auto dealer or travel agency requires potential customers to fill out the form to request a price quote, the form can ask only for information relevant to the product or services in question.)
The new legislation also mandates data gathering entities to notify the authorities – without any delay – whenever they suspect or witness a personal data breach. Conclusively, the GDPR obliges entities to present the public with clean and through information about the personal data they harvest and process—and clearly why they do so.
On the sanction side, the GDPR supports the regulators with new enforcement tools, including the norm setting, monitoring of and enforcement of compliance. For a non-compliance, the instrument prescribes steep fines.
To answer adequately the accountability standards enacted by this EU legislation will certainly invite large data gathering entities to bear significant investments. However, for the sake of credibility outreach and efficiency, they will have stimuli to introduce the new procedures and systems within the EU, but also beyond – wherever their operations are present. Complementary to it, the GDPR stipulates that if an entity transfers personal data out of the EU, it must safeguard that the data is handled in the new location the same way like within the EU. By this simple but far-reaching and effective spill over notion, the standards embodied by the GDPR will be delivered to the rest of the world. Hence, this instrument is not (only) an inner code of conduct that brings an outer appeal; it is a self-evolving and self-replicating standard of behaviour for our common (digital) future.
ASEAN, INDO-PACIFIC, ASIA
It is obvious that the stipulations of the GDPR would serve well interests of Republic of Indonesia (RI). That is actually in line with a very spirit of the 1945 Constitution, which obliges the state to protect, educate and prosper the Indonesian people. This supreme state act clearly proclaims that the respecting individual personal data is resting upon the two principles of the Pancasila. Namely these of; Fair and Civilized Humanity. Mutual grant and observance of everyone's elementary rights is an essence of freedom and overall advancement of society.
The government, with the mandate of its authority to protect the public (public trust doctrine), must manage the personal data fairly and accountably. The GDPR also encourages the formation of an independent personal data protection supervisory institution so that it can correct the policies and rules of the bureaucracy and state administration to act accordingly in managing the personal data of the population. Moreover, every democratic government should be more proactive in protecting society when comes to the management of the personal data of its residents.
Interestingly, the Indonesian legislation already has instruments that follow notion of the GDPR. Thus, the Law No. 11 on Information and Electronic Transactions of 2008 (by a letter of its article 2) emphasizes the principle of extra-territorial jurisdiction. (In this particular case, it is related to the cross-border transactions. Indonesia should always safeguard its national interests: the RI jurisdiction stretches on any legal action that apply in Indonesia and/or carried out by Indonesian citizens. But it also applies to legal actions carried out outside of Indonesian jurisdiction by Indonesian citizens or a foreigner legally residing in RI, or Indonesian legal entities and foreign legal entities that produce legal effects in Indonesia.
This of course assumes the very nature of a use of Information Technology for Electronic Information and Electronic Transactions, which can be cross-territorial and even universal. What is assumed by this Law as "harming the interests of Indonesia" goers beyond pure national economic interests, protecting strategic data, national dignity, defense and security, the state of sovereignty, citizens, and Indonesian legal entities.)
When comes to the Right to be Forgotten (Right for Privacy and Right for Dignity), Indonesia must see it as a principle of real protection that is in the best interests of data owners. Further on, such a right should be strengthened by the principle of 'without undue delay', as to avoid the administrative obligation to request a court decision to uphold the right. On a long run, it will surely benefit businesses far more than the personal data originators themselves.
LEADING BY EXAMPLE
In line with the Right to Portability Data elaborated by the GDPR, Indonesia also needs to closer examine the EU instruments. Hence, the EU Regulation No.910 / 2014 concerning electronic identification, authentication and trust services (eIDAS) offers an idea how to harmonize the provision of digital identity and personal data in realm of electronic communications.(Electronic identification and authentication is a technology process that has an economic value. Such a business opportunity should be reconciled with a safety and security standards when comes to use of and traffic with of personal data for commercial interests.)
Regarding security, Indonesia must immediately have a clear policy on Cryptography to protect personal data. Cryptography is a double-use process; it can be utilised for civilian purposes, but it can also be used for the vital national interests, such as defense and security. Therefore, privacy and cybersecurity protection is a complementary concept of protection. Holistic approach strengthens the both rights of individuals as well as protection of national interests, rather than it ever conflicts one over the other.
Finally, the ASEAN Declaration of Human Rights in its article 21 stipulates that the protection of personal data is elementary part of Privacy. As one of the founding members, a country that even hosts the Organisation's HQ, Indonesia must observe the notions of this Human Rights Charter. That is the additional reason why RI has to lead by example.
The EU's GDPR clearly encourages a paradigm shift within the public services and government administration services on national, subnational and supranational level for all the ASEAN member states. It is to respect the fundamental freedoms and liberties, a quality that will shield population from random and ill-motivated arbitrary judgments of individual rights under the pretext of public interest.
Indonesia and ASEAN can take a lot of learning from the dynamics of the EU's regulation of GDPR and e-IDAS as to its own benefit – to foster its own security and to elevate a trust in regional e-commerce within the ASEAN economic zone. Since the ASEAN (if combined) is the 4th largest world economy, this is a call of future that already starts now. After all the EU and ASEAN – each from its side of Eurasia – are twin grand projects of necessity, passion and vision.
Naturally, for anyone outside, Indonesia and ASEAN are already seen as the world's e-commerce hub, of pivotal importance far beyond the Asia-Pacific theatre.
Technological Superiority at the Heart of China-US Confrontation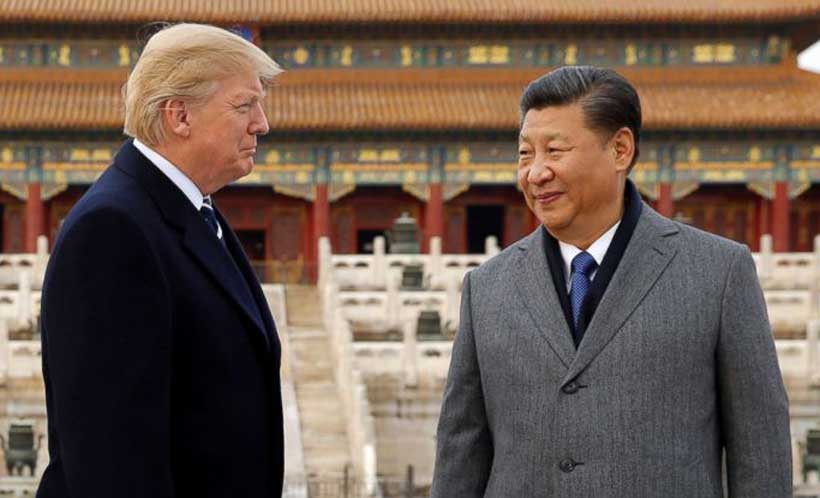 The US defense and technology sectors have become genuinely worried about Chinese significant strides in the technological sphere. Various reports have over the past couple of weeks stated that the Chinese military and technology sectors are close to achieving parity with the US.
One such report, published several days ago by the Center for New America Security, stated that China now "appears increasingly close to achieving technological parity with US operational systems and has a plan to achieve technological superiority."
In a way, the current confrontation between the US and China fits into the biggest struggle in history: a battle between sea and land peoples. China is more of a continental power than a sea one, while the US is clearly an oceanic country. The US, like its historical predecessors, be they ancient Greeks, medieval Venetian merchants, or British and French seafarers in the 19th century, has so far successfully managed to limit Eurasian powers from rising to a prime position in the major world continent.
But with China it is different. One simple example suffices to state a surprising development. Since about 1885, the United States has not had to face a competitor or even a group of competitors with a combined Gross Domestic Product (GDP) larger than its own. China surpassed the United States in purchasing power parity in 2014 and is on track to have the world's largest GDP in absolute terms by 2030. In comparison, America's Cold War adversary, the Soviet Union, was bogged down by a truly unsustainable economic system that ultimately crumbled under pressure in the 1980s. At the height of the Soviet power, its GDP was roughly 40% the size of the United States'.
As said, a guarantee to win the Cold War was the US' technological and economic preeminence. This is still at the heart of today's global competition. Both Washington and Beijing understand that bilateral trade issues are in fact disguised by a deeper rivalry which opens up in the technology and innovation sector.
It has always been the case that sea powers possessed much fewer human resources, but attenuated this problem with much larger technological advances in comparison with continental powers. What is worrying for the US, and this constitutes a fundamental shift in global history, is China's ability as a land power not only to confront the Americans with a larger population pool, but also with a highly competitive technological sector.
Several moves made by the Chinese government in the past week show China's massive technological prowess. According to state media, Beijing is allegedly creating a system to protect its technology. Exactly what this system is, is not clear, but it was suggested that the system will build a strong firewall to strengthen the nation's ability to innovate and to accelerate the development of key technologies.
The Chinese also announced that they, like the Americans are considering restricting export of Chinese technologies abroad, primarily to the US. This follows similar US moves to restrict sales to Huawei Technologies and other Chinese tech firms on national security grounds.
Thus, there are major concerns as to how the US would be able to offset the Chinese geopolitical challenge. There has always been a simple understanding in the US ruling circles, and among strategists, that it is America's technological edge which gives it fundamental superiority. If this is no longer the case, then the very foundation of the US grand strategy is at stake. US general Paul J. Selva, Vice Chairman of the Joint Chiefs of Staff, has warned that the Chinese military could reach technological parity with the United States in the early 2020s and outpace the Pentagon in the 2030s, if the US military doesn't respond to the challenge.
The course is set for future global instability, where the Americans will be more worried and the Chinese more assertive in pursuing their goals. This does not necessarily mean that a military confrontation would ensue, but it is highly likely that both states might end up investing billions, if not trillions, to develop future technologies.
Author's note: first published in Georgia Today
As the experts of the sector say, all the advanced communication lines and networks are "non-deterministic".
This means that, when built and completed, they are a whole that is greater than the sum of its parts and is not predictable in its results, given the functions of the parts taken separately.
The complication of the Web is related to the number of the parts composing it and to the number of relations, namely "nodes", which are present in the elements that make it up.
This is not a phenomenon that can be corrected or controlled. It is a purely mathematical and inevitable effect of the Web and of the interaction between its nodes.
The Communication Assistance for the Law Enforcement Act (CALEA) is a US regulation obliging those who maintain the Networks to keep sound security mechanisms that are defined – together with those who produce them – in specific FBI directories.
Nevertheless, there is much talk about the relationship – which is, indeed, non-existent – between the Chinese intelligence services and Huawei.
According to CALEA, each information network must have a control system – hence a system to check the data passing through the network, so as to know – at any time – the data running on the specific Network to be controlled.
In other words – and with harsh clarity – it is a matter of allowing interceptions, according to the US law.
Therefore, from the privacy viewpoint, the US law does not impose different and better behaviours than those of which Huawei is accused.
Recently the UK-based Huawei Cyber Security Evaluation Centre has submitted its fifth annual report.
It has clarified that – as in any Networks – the source code is extremely complex and "long", written in a language that is naturally "insecure and unsafe", which can be manipulated by all those who can reach the source code since the aforementioned level of complexity is such that it does not allow any security check. Neither stable nor temporary.
Hence whoever could inspect the source code of any telephone network or world wide web producer could never determine whether it is devoid of bugs or original elements, or of malicious insertions by the producer or others, and could not even trace its origin.
Therefore, every time the source code is reconstructed, it produces something different compared to the previous version. It is a direct function of the complexity of the code itself.
This means that we are never sure that the code that has succeeded the initial check is exactly the one that "works" in the next network.
Hence data security risks are not and cannot be specific to Huawei alone, but are inherently common to all network builders and to their primary and standard software. Every manufacturer's check inserts new data and new unpredictable effects.
Therefore the pure network technique does not matter much and, in any case, the security problem, which is always relative, applies to everyone.
Hence the questions we must ask ourselves are eminently political, i.d. how long can Huawei withstand pressure from the Chinese government or to what extent Huawei itself intends to support the efforts of Chinese security agencies.
It is unlikely that the Chinese intelligence services want to undermine or restrict the global reach of a global and Chinese company, which is essential for the economic development of the country, by trivially putting it in the service of its networks. It is certainly not worth it.
Moreover, Huawei has developed its 5G model for at least ten years and it has contributed to the definition of the 5G standard globally.
The Chinese research into the 5G started in 2009 and Huawei is second only to Samsung for number of standard essential patents (SEPs) and has the highest global level of 5G evolution in various areas of use. There are really no credible competitors for Huawei – hence the pseudo-arguments on security or Huawei's relations with the Chinese intelligence services are used.
Too trivial and too dangerous. If anything, the true goal of the Chinese intelligence services is precisely to support Huawei's image as an impartial and global operator, certainly not as a tool for its operations.
You cannot understand the Chinese intelligence services at all – which are not childish in their approach – if you assume they behave like this.
It is rather known to all global network and IT operators that five years ago the National Security Agency (NSA) intercepted CISCO's hardware and also infiltrated and paid RSA – the company processing numerical codes for the global market – to release manipulated cryptology standards, in addition to forcing some American companies, including Yahoo!, to collaborate in the global espionage organized by US agencies.
Precisely what of which Huawei is accused.
Who owns Huawei?
100% of it is owned by a holding company, 1% of which is directly owned by Ren Zhengfei, the founder of the company.
The remaining 99% of Huawei is owned by a "union committee" of all employees. The employees' shares are, in effect, normal contractual rights for profit distribution.
Moreover, the purchase of the Huawei 5G network is particularly interesting from the price viewpoint, which could even offset the unlikely damage of a leak – possibly random – on a node of the Network.
A leak that obviously anyone can put in place – even using the Huawei network, without being part of the company.
Obviously you can also buy the 5G networks produced by Ericsson or Nokia.
These networks are definitely more expensive, less negatively affected by "external elements" (but is it true, considering that anyone can manipulate a network?) and created by less "dangerous" States – if we see them in a simplistic way – than China, which is currently the monstrum of the Western intelligence services that are now reduced to the minimum, including the US ones.
With specific reference to the relationship between 4G and 5G, it should be noted that, for 10 years, there is an average increase by 64 times in operational capacity for each system that arrives on the market.
The 4G is planned to run until 2023, but the 5G will increase the data processing power by as many as 5,000 times compared to the current 4G.
Nowadays, however, also the 4G has reached the "Shannon limit", that is the maximum limit of theoretical data transfer on a network, given a predetermined "noise" level within the network itself.
However, the current 5G – namely Huawei's – can always acquire new additional frequencies, which allow to use more channels, even simultaneously.
Nevertheless it is much more sensitive to the 4G rain.
The second advance of the 5G compared to the 4G network is the fact that the transmission cells have advanced antennas of different design compared to the current ones, capable of optimally managing different networks, even simultaneously.
Furthermore China is much more internationalized in the IT and Network sector than we may think.
Chengdu, the Chinese city with the highest density of "intel" companies, currently hosts 16,000 companies in the IT sector, including 820 ones fully owned by foreigners, in addition to Huawei's primary competitors: Cisco, Ericsson, Microsoft, etc.
Nokia-Siemens has 14 joint-ventures and directly-owned factories in China. Alcatel-Lucent has its largest factory in China. Ericsson's largest distribution centre in China is the point of reference for the whole network of the Swedish company in the world. Cisco has some Research & Development centres in China, but also 25% of all Cisco production is provided by Chinese factories.
The various quality controls, which in Huawei focus explicitly on the ban and detection of backdoors, i.e. hidden or secret ways to bypass normal authentication or encryption in computer operating system, which are controlled systematically, are managed – also financially – by companies known throughout the global market, such as Price Waterhouse Coopers for internal finance and accounting, IBM Consulting for IT technologies and many others. Hence how can we think that a company like Huawei, with this type of relations, controls and checks, is so "impenetrable", as some Western media report?
Hence, apart from the rumors spread by mass media, what are the real reasons why, according to British intelligence documents, Huawei should not spread its far more cost-effective and functional 5G than the others in the West?
a) Huawei is the result of the Chinese "political ecosystem". Well, what is the problem? How many Western companies work in China? A huge number and they all operate on the basis of local laws and China's economic and political system. It is a hollow and generic argument.
b) According to its professional detractors, Huawei is the result of the Civilian-Military merger. However, the same principle applies also to the USA. Certainly there are CPC committees in 11 of the most technologically advanced companies in China. Nevertheless, as many studies show, including Western ones, this does not automatically transfer the expanding civilian technologies to the Chinese military system.
c) In 2010, only less than 1% of hi-tech civilian companies were connected to defence-related activities. Certainly, as happens everywhere, the connection between civilian and military activities is at the origin of Xi Jinping's plans, namely the Made in China 2025 and the Next Generation Artificial Intelligence Plan. President Xi has also created the Central Military Commission for Integrated Military and Civilian Development. However, these are specific projects and predetermined development lines – not for the immediate use of civilian companies' technology state of the art in military ones.
d) The Chinese power, however, has always used – and will continue to do so – market forces to reform the old State-owned companies. In fact, this is the real current goal of Chinese power in the civilian-military relationship. This is also the reason why the big global Chinese companies are left free to float and fluctuate in the world market, instead of acting as retrievers for small and minor secrets, which the Chinese intelligence services can know anyway. Indeed, some analyses by the Chinese government itself tell us that, if the public business system does not change rapidly, most of the advanced private companies in China will de facto be cut out from the defence economy and its updating process.
e) How can we also think that a country like China manipulates one of its major companies, namely Huawei, to gather confidential information? The secrets, if any, are concepts, projects and sets of news, not the talk of some Presidents or some Ministers' phone calls to their lovers. This is at most pink press, stuff for gossip magazines we can find by hairdressers. It is never intelligence. Obviously, for many Western countries, small personal data has become the substitute for sound strategic thinking, as if the defamation of a leader were the primary goal of an agency.
f) Again according to the detractors of its 5G leadership, Huawei is supposed to be subject to the 2017 Chinese Intelligence Law. This is a rule that allows, in principle, State control over foreign individuals and companies. What do Western intelligence services do differently instead? Not much, I think. Indeed, I am fairly certain about it.
g) The 2017 law also allows the operation of the Chinese intelligence services inside and outside China. Hence, what is wrong with it? What do we do differently? Obviously, in China's legislation, it is also a matter of following and controlling the internal opposition. But, again, what do Western intelligence services do differently? Do they distribute snacks? Indeed, here is the connection between the various oppositions inside China and their use of, or even connection with, some Western intelligence agencies.
h) Furthermore, Western sources and media also state that the aforementioned Huawei's structure is "opaque". It may be so, but how is the structure of the other global hi-tech companies? Apple provides exactly the same internal data that is available to Huawei's analysts. Considering the habit and style of granting substantial shareholdings to managers, the share ownership is equally opaque and often permits severe insider trading, often in favour of competitors. There is no reason to differentiate between Huawei's corporate data and the one from other global IT and phone companies. Indeed, Huawei's technical documentation is often much more detailed than the one of its global competitors. Certainly the public officials belonging to Huawei's internal unions and control structures are accountable vis-à-vis the CPC and the State, but this holds true also for all the other Western companies that produce or sell in China. Do CISCO and Apple, who have been operating in China for many years, also in the R&D field, believe they are exempted from some security checks?
i) An apparently rational argument of Huawei's Western competitors regards the willingness of Chinese banks to fund this company. Just think about the notorious and stupidly ill-reputed "State aid".
j) Indeed, Chinese banks certainly fund Huawei-the last time to the tune of some billion yuan, but only and solely based on official budgets. Nowadays, Western financial companies have free access to as many as 44 trillion US dollars, which is exactly the current size of the Chinese financial market. They can also have the majority of shares. In 2030 Western financial companies plan to reach 10 billion US dollars of profits in China. The problem is that China is liquid, while Western countries are so to a lesser extent. Yet the credit institutions prefer not to invest in companies and prefer to do so in opaque financial instruments and government bonds.
k) Furthermore – and here we can see the solely political drift of the controversy against Huawei – it is supposed to have produced and updated the e-control networks operating in Xinjiang. Is it possible that the Uyghurs are wrong and China is right? What is the West's positive bias vis-à-vis an Islamic population that is often refractory to the Chinese system, with decades of terrorism behind it, even after a great economic boom, while the Hui – another Islamic population – do not cause any problem to China? Hence if we do not accept the "authoritarian" values of the Chinese system, we should not massively invest in that economic system. This is exactly what the Western companies are increasingly doing. Conversely, if the Western companies appreciate China's stability and efficiency, they should resign themselves to accepting also the sometimes necessary repression of vociferous or basically jihadist minorities. If the West wants the jihad liberation, possibly to counter the new "Silk Road", it shall have the courage to openly say so.
Moreover, Google is planning to re-enter the Chinese market with a version of its search system that adapts to the new Chinese laws on censorship or on the control of dangerous news. Or even on "enemy" propaganda.
Reverting to Huawei, as already mentioned, the Chinese company has set up the Centre for Cybernetics Security in Great Britain, which is anyway in constant connection with the Government Communication Headquarters (GHCQ), the British intelligence and security organisation responsible for providing signals intelligence and information assurance, as well as for controlling networks, ciphers and the Internet.
It should also be recalled that the 5G is not only a much faster Internet downloading system than the previous ones, but it is a network that will transform companies and the information technology.
Remote Medicine, self-driving vehicles, Internet of Things (IoT), new automated production systems.
These are the fields in which the outcome of the struggle between Huawei and Western companies will be decided, in a phase in which – for the first time in recent history – the USA and European allies have significantly lower leading technology than the Chinese one. This is precisely the core of the issue – not the talk about Chinese intelligence services or the rhetoric about mass control systems in Xinjiang.
Robots wander the halls in Jiangsu's new futuristic environmental monitoring centre
"Oh, here comes one now," the engineer says, pointing up. In a blink, a capsule about the size of a paint can has shot across the ceiling in a pneumatic tube. Inside is a sample of soil collected from one of hundreds of monitoring spots across Jiangsu province, on China's central eastern coast.
The capsule lands in a device like a vending machine, and a lab technician swipes his key card to lift it out. Here on the 8th floor of the Jiangsu Environmental Monitoring Centre, he'll test the sample for the presence of volatile organic compounds. Certain compounds are extremely poisonous and can cause liver, brain and kidney damage. They can also be extremely difficult to detect without complex equipment and processes.
Other samples of the soil have been delivered throughout the building for other tests. Pollutants such as volatile organic compounds or heavy metals may have found their way into the soil through industrial waste, contaminated groundwater or other methods. The Centre is working to identify and prevent risks to health and the environment from soil, air and water pollution.
The pneumatic tubes also ship the air samples around the 11-floor complex. In contrast to the steampunk conveyance of the tubes, water samples are shuttled around on the backs of autonomous shin-high robots.
Just outside the soil lab, one of them is impatiently trying to navigate around a visiting group of students who have accidentally blocked its path. The robot inches forward. Suddenly, it sees a gap in the forest of legs and whirs off down the hall to deliver its cargo. Absentminded students are hardly an obstacle. The little robot will even navigate stairs on its own.
Robots and pneumatic tubes may seem only a novelty, but they are part of a larger system of automation that China's most densely populated province hopes will help them proactively neutralize environmental problems.
The automation is anything but a gimmick. Jiangsu has spent over US$120 million (CNY840 million) on retooling their monitoring efforts, rolling out advanced remote sensors and lab equipment in early 2019. Jiangsu is now the first province in China to have automatic air quality monitoring stations in every county and city. Over 200 stations are gathering data from sensors located across the province—even on drones and unmanned ships. This data is fed into a custom US$4.3 million (CNY30 million) monitoring and analysis programme that allows the Centre to predict environmental conditions. They release monthly results and a weekly forecast to the public, available on a website, app and through other media.
"Talk about the environment has reached a fever pitch, but it's critical we back this up with action." said Joyce Msuya, Acting Executive Director of UN Environment. "Here in Jiangsu we have a massive investment in the environment and the well-being of the 80 million people living here. It's leadership and it's what we need more of."
The weekly forecasts don't only inform the public. They inform government policy. When air quality is forecasted to worsen to a certain level, colour codes are issued and the government implements predetermined controls to rein in pollutants. A specific list of companies may have to reduce production for low-level yellow alerts. At orange, certain vehicles will be prohibited from the roads. In an extreme red code situation, steel and cement plants may have to reduce output or shut down entirely and construction can be halted to reduce dust.
These worst-case scenarios are rare. Last year there were only a handful of yellow and orange codes. Even so, Wei Cheng, Director of the Centre, is not dismissive of the problem. "Air pollution is a challenge for all humankind," he says.
But he is hopeful. "I'm confident that air and water pollution will be improved. As President Xi has said, it's a shared future. We need to pull together resources to tackle this problem we all face. All countries should do their utmost to protect the environment."