Saudi Arabia and the West's right wing: A dubious alliance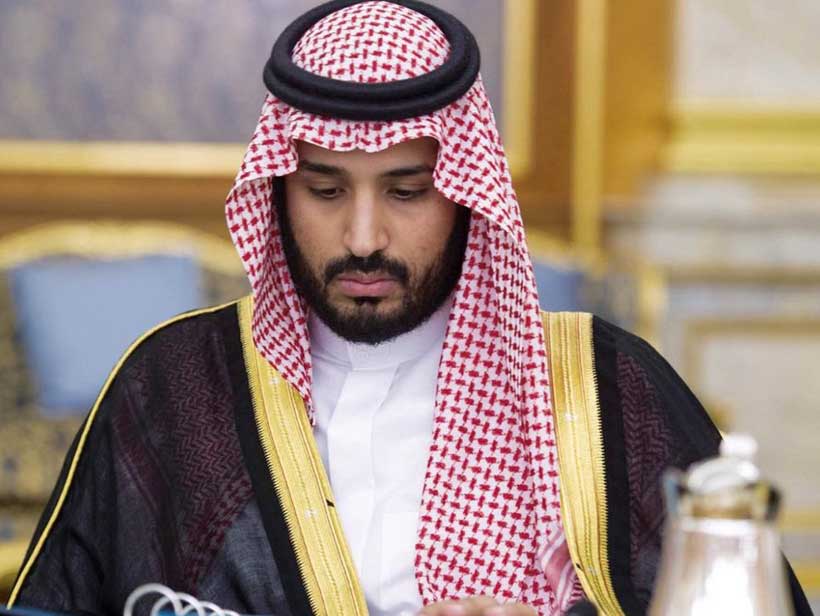 Traditionally focussed on ultra-conservative Sunni Muslim Islam, Saudi funding in the era of crown prince Mohammed bin Salman has been streamlined and finetuned to ensure that it serves his geopolitical ambitions, primarily stymieing the expansion of Iranian influence in the Middle East and North Africa and enhancing the kingdom's global impact.
The effort, however, has so far produced a mixed bag. Spending is down but more targeted. Saudi Arabia has handed over control of the Grand Mosque in Brussels in a move designed to demonstrate its newly found moderation and reduce the reputational damage of a Saudi ultra-conservative management that had become contentious in Belgium.
Yet, monies still flowed to militant, ultra-conservative madrassas or religious seminaries that dot the Pakistani-Iranian border. The kingdom's focus, moreover has shifted in selected countries to the promotion of a strand of Salafi ultra-conservatism that preaches absolute obedience to the ruler, a corollary to Prince Mohammed's crackdown on critics and activists at home.
Saudi governmental non-governmental organizations that once distributed the kingdom's largesse to advance ultra-conservatism as well as officials have adopted the language of tolerance and respect and principles of inter-faith but have little tangible change at home to back it up.
To be sure, Prince Mohammed has lifted the ban on women's driving, enhanced women's work and leisure opportunities and kickstarted the creation of a modern entertainment industry but none of these measures amount to his promise to foster an unidentified but truly moderate form of Islam.
The prince's moves, moreover, have been accompanied by an embrace of the European right and far-right as well as Western ultra-conservative groups that by and large are hardly beacons of tolerance and mutual respect.
"Saudi Arabia with MBS as Crown Prince has not been advocating Islamic religious reform," said Middle East scholar HA Hellyer, referring to the Saudi leader by his initials.
"The existing Saudi religious establishment has not been encouraged to engage in a genuine rethinking of its ideas that draws it closer to the normative Sunni mainstream, nor listen to existing Saudi religious scholars who advocate more normative and mainstream approaches. Rather, the establishment has been muzzled. MBS's 'reforms' in this arena are about centralizing power—they are not about restoring the Saudi religious establishment to a normative Sunnism," Mr. Hellyer added.
Prince Mohammed's interest in non-Muslim ultra-conservative groups in the West fits a global pattern, highlighted by political scientists Yascha Mounk and Roberto Stefan Foa, in which technological advances and the increased importance of soft power that lie at the root of Russian intervention in elections in the United States and Europe, have informed the information and public relations policies of multiple autocratic states.
Technology and soft power are, according to Messrs. Mounk and Foa, are likely to spark greater efforts by authoritarians and autocrats in general to influence Western nations and undermine confidence in democracy.
"Indeed, China is already stepping up ideological pressure on its overseas residents and establishing influential Confucius Institutes in major centres of learning. And over the past two years, Saudi Arabia has dramatically upped its payments to registered U.S. lobbyists, increasing the number of registered foreign agents working on its behalf from 25 to 145… The rise of authoritarian soft power is already apparent across a variety of domains, including academia, popular culture, foreign investment, and development aid," Messrs. Mounk and Foa said.
Saudi Arabia alongside other Gulf states, including the United Arab Emirates, Qatar, Oman and Kuwait, as well as China, have furthermore been major donors to Western universities and think tanks and developed media outlets of their own such as Qatar's Al Jazeera, Turkey's TRT World China's CCTV, and Russia's RT that reach global audiences. They compete with the likes of the BBC and CNN.
The need for Saudi Arabia to acquire soft power was driven home by mounting Western criticism of its war in Yemen and condemnation of the killing of journalist Jamal Khashoggi on the premises of the Saudi consulate in Istanbul.
The Saudi effort to do so by garnering conservative, right-wing and far-right support was evident in Northern Ireland.
Investigating a remarkable campaign by Northern Ireland's Democratic Unionist Party (DUP), a key support pillar of British prime minister Teresa May's government, in favour of Britain's exit from the European Union, Irish Times columnist Fintan O'Toole suggested that a senior member of Saudi Arabia's ruling family and former head of the country's intelligence service, Prince Nawwaf bin Abdul Aziz al Saud, as well as its just replaced ambassador to Britain, had funded the anti-Brexit effort through a commercial tie-up with a relatively obscure Scottish conservative activist of modest means, Richard Cook.
The ambassador, Prince Nawaf's son, Prince Mohammed bin Nawaf al Saud, was Saudi Arabia's ambassador to Britain until last month's Saudi cabinet reshuffle.
"It may be entirely co-incidental that the man who channelled £425,622 to the DUP had such extremely high-level Saudi connections. We simply don't know. We also don't know whether the… Saudi ambassador had any knowledge of his father's connection to Richard Cook," Mr. O'Toole said.
Similarly, Saudi Arabia has invited dozens of British members of parliament on all-expenses paid visits to the kingdom and showered at least 50 members of the government, including Ms. May, with enormous hampers of food weighing up to 18 pounds.
One package destined for a member of the House of Lords included seaweed and garlic mayonnaise; smoked salmon, trout and mussels; and a kilogram of Stilton cheese. Others contained bottles of claret, white wine, champagne, and Talisker whisky despite the kingdom's ban of alcohol.
In a move similar to Russian efforts to influence European politics, Saudi Arabia has also forged close ties to conservative and far-right groups in Europe that include the Danish People's Party and the Sweden Democrats as well as other Islamophobes, according to member of the European parliament Eldar Mamedov.
Writing on LobeLog, Mr. Mamedov said the kingdom frequently worked through the European Conservatives and Reformists (ECR) bloc, the third largest grouping in the European parliament. Saudi Arabia also enjoyed the support of European parliament member Mario Borghezio of Italy's Lega, who is a member of Europe of Nations and Freedom (ENF), a bloc of far-right parties in the parliament.
The kingdom's strategy, in a twist of irony, although in pursuit of different goals, resembles to a degree that of one of its nemeses, Indonesia's Nahdlatul Ulama, the world's largest Muslim non-governmental organization that has opposition to Saudi Arabia's puritan strand of Islam carved into its DNA and has forged close ties to the European right and far-right in its bid to reform the faith.
The Saudi strategy could prove tricky, particularly in the United States, dependent on the evolution of US special counsel Robert Mueller's investigation into foreign interference in the 2016 election that brought President Donald J. Trump to office.
Mr. Mueller reportedly is set in court filings to unveil efforts by Saudi Arabia, its reputation in the US tarnished by the Khashoggi killing, and the United Arab Emirates, the kingdom's closest ally, to influence American politics.
Said Harry Litman, a former U.S. attorney. "I guess what Mueller has to date has turned out to be pretty rich and detailed and more than we anticipated. This could turn out to be a rich part of the overall story."
The Qatar World Cup: Soccer upsets, politics, and sensitive situations
Barely out of the starting blocks, the Qatar World Cup has already produced a fair share of upsets as well as politically and personally sensitive situations and incidents.
Qatar's 2:0 loss to Ecuador in the tournament's opening match will have reinforced critics' conviction that the Gulf state should never have been awarded World Cup hosting rights, among other things, because of its alleged lack of a soccer legacy.
Leaving aside the merits of the allegation and Qatari disappointment, the jury remains out on what Qatar's return on its massive investment in organising the World Cup will be regarding reputational capital.
For Qatar, the ultimate evaluation of the return will largely depend on how it manages the tournament and potential flare- and hick-ups as dissidents try to turn Iranian matches into venues of protest, activists seek to capitalise on the opportunity to campaign for their cause, and fans refuse to play to Qatari soft power objectives, let alone possible incidents of intoxication, rowdiness, and LGBT-related issues.
So far, the picture constitutes a mixed bag.
Addressing Iranian concerns, Qatar refused to accredit for the World Cup, Iran International, a Saudi-backed, London-based satellite television broadcaster, that the Islamic republic accuses of fomenting months-long anti-government protests that security forces have been unable to squash.
Similarly, to prevent matches from turning into platforms for protest, Qatar stopped Iranian fans from bringing Iran's pre-revolutionary flag into the country's first World Cup match against England.
The flag, dating from the time of the shah, toppled in the 1979 Islamic revolution, is viewed as a symbol of protest against Iran's theocratic government.
That didn't halt fans holding up signs in the stadium demanding freedom in Iran and pictures of demonstrators killed by security forces.
However, there was little Qatar could do when the Iranian national team refused to sing the country's national anthem at the beginning of the game.
"I would like to express my condolences to all bereaved families in Iran. They should know that we are with them. And we support them. And we sympathize with them regarding the conditions," the team's captain, Ehsan Hajsafi, told journalists hours before the match.
While Qatar's state-run domestic broadcaster avoided showing female supporters with their hair uncovered in the stadium, Iranian state television interrupted its live broadcast as the Iranian and Ecuadorian anthems were played.
For weeks, footballers have signalled support for the protesters by not celebrating Iranian League goals, wearing black wristbands, and expressing support for the Iranian people without mentioning the protests to evade government retaliation.
Nevertheless, current and former players have been questioned by authorities, detained, or charged with "acting against national security."
The refusal to sing the national anthem and the team's embarrassing 6:2 loss to England fed the Iranian government's worst fear that the World Cup would turn out to be a global platform for dissent rather than a moment of unifying national celebration.
The national team was emboldened by their manager, Carlos Queiroz, who, breaking with FIFA's fictional separation of politics and sport, insisted that "players are free to protest as they would if they were from any other country as long as it conforms with the World Cup regulations and is in the spirit of the game."
Overall, Iran has lost in more ways than just on the pitch.
At the start of the year Iran, which sits across the Gulf, had hoped to attract World Cup tourists like the UAE, Saudi Arabia and Oman, and proposed the crafting of a joint tourism plan with Qatar. Tehran even agreed to forgo the visa requirement for World Cup visitors.
That hope was dashed by the anti-government protests, the failure to revive the 2015 international agreement that curbed Iran's nuclear program, and Iran's inability to complete necessary infrastructure on its Kish Island.
The match against England could prove to have been a cakewalk compared to potential friction when Iran meets the United States on the Qatari pitch on November 29 in what is likely to be one of, if not the most politically charged match of the World Cup.
Similarly, Arab fans, reflecting sentiments among some Qataris, made clear that the World Cup would not be a bridge-building event, at least not when it came to relations with Israel and Israelis.
Arabs largely refused to be interviewed by Israeli media. Footage circulating online showed two Saudi fans, a Qatari shopper, and three Lebanese fans walking away from Israeli reporters in a demonstration of the limitations of soccer as a vehicle to build bridges. In another incident, Palestinians chanted "go home" when approached by Israeli reporters.
Qatari media published some videos of sharp encounters between Arab fans, Qatari nationals, and visiting Israelis with the caption: "No to normalization."
"Sure, most countries in the Arab world are heading towards normalisation – but that's because most of them don't have rulers who listen to their people," said Saudi football fan and oil worker Khaled al-Omri, who travelled to Qatar to support the kingdom's national team.
The fans' refusal to engage with Israeli reporters dashed hopes that ten Israeli charter flights ferrying up to 20,000 fans from the Jewish state to the World Cup, the first ever between Tel Aviv and Doha, would herald a new milestone in the normalisation of Arab-Israeli relations following the 2020 establishment of diplomatic relations between Israel and the United Arab Emirates, Bahrain, Morocco, and Sudan.
Qatar, like Saudi Arabia, has made the conversion of informal ties into formal relations conditional on a resolution of the Israeli-Palestinian conflict. Under FIFA rules, Qatar was obliged to grant entry to fans irrespective of whether the Gulf state recognizes the country issuing a supporter's passport.
In line with the rules, authorities allowed Israeli channels to broadcast from Doha, but unlike other major foreign networks did not provide them with a formal studio.
Protest was not the preserve of Iranians and pro-Palestinian Arabs. Prominent Qataris made statement of their own by wearing a pro-Palestinian armband at the Germany-Japan match after being told that German Interior Minister Nancy Faeser would sport a One Love pro-LGBGT band.
Ironically, Ms. Faeser was sitting in the stadium's VIP section next to FIFA president Gianni Infantino, who had just banned players from wearing the One Love band on the pitch in support of LGBT rights.
In response, Germany's players covered their mouths for the team photo before their opener against Japan.
Mr. Infantino, unmoved by Ms. Faeser's gesture, apparently saw no contradiction between his ban and FIFA's opening days later of disciplinary proceedings against Ecuador over homophobic chanting by their fans in the match against Qatar.
Meanwhile, the Qataris had likely forgotten their loss in the euphoria sparked by Saudi Arabia's 2:1 defeat of favourite Argentina 2:1 the first of two initial World Cup upsets.
"Looking forward to the Japan-Saudi final," quipped Israeli journalist Anshel Pfeffer after Japan, in a second soccer upset, beat Germany 2:1.
The New York Times noted in a tweet that the Saudi upset put Argentinian player Lionel Messi, widely viewed as one of soccer history's best players, in "a strange position" given his agreement to promote Saudi tourism and potentially the kingdom's joint bid together with Egypt and Greece for the hosting of the 2030 World Cup.
Mr. Messi would potentially be campaigning against his home country, with Argentina planning a rival joint bid with Uruguay, Paraguay, and Chile. So far, Spain, Portugal, and Ukraine are the only ones to announce their joint interest officially.
The tweet and a headline in The Athletic, a sports publication that was recently acquired by the Times that accused Mr. Messi of selling himself to the devil, sparked a furious tweet by Mohammed Alyahya, former editor-in-chief of Al Arabiya English.
"Staggering racism. It implies Arabs are incompetent & can't win. It accuses a Latino world hero of corruption. Messi is the greatest footballer today, wealthy & only concerned about legacy. But according to the NYT, he's a venal traitor in a shady deal with rich Arabs. Shameful," Mr. Alyahya said.
Contrasting the Saudi victory with the Iranian defeat, author Lee Smith opined:
"The people of the Middle East recognize a strong horse when they see one: That horse is clearly not Iran. By attempting to reenter the Iran deal, fill the regime's war chests with billions of dollars, and legitimize its nuclear weapons program, the Biden administration is doing something even worse than backing sectarian tyrants who spread death and destruction. It's backing losers."
Further Setbacks over Fragile Iran Nuclear Negotiations Following Death of Mahsa Amini
Authors: T-Fai Yeung and K. H. Wong*
On September 13, 2022, Mahsa Amini, a 22-year-old Iranian woman, was arrested by the religious morality police of Iran's government in Tehran, the capital of Iran, for allegedly wearing a hijab that did not meet the standards established by the Iranian authoritarian regime. She died in hospital three days later. Once her death became known, there was public outrage because numerous Iranian people believed that her death was attributed to police brutality. More fundamentally, the Iranians have held numerous grievances due to the long-term oppression of the country's government. Amini's death has given rise to large-scale demonstrations in Iran.
Unsurprisingly, the Iranian regime has attempted to suppress the protests, while also accusing the United States and Israel of provoking unrest, with the aim of undermining Iran's stability. Nonetheless, the official tough stance has yet to crackdown on the so-called "hijab protest". Analyses suggest that this anti-government protest is different from previous protests in Iran, because it is large-scale and the participants are determined to push for political reform. Given that the Iranian government has failed to curb this civil unrest, some foreign media have suggested a potential government collapse.
However, similar speculations have appeared since then-US President Trump re-imposed US sanctions on Iran. However, it is difficult to judge how far the Iranian regime is from collapsing at this time. It is relatively safe to claim that the hijab protests will hinder negotiations between the West and Iran for the resumption of the Joint Comprehensive Plan of Action (JCPOA), otherwise known as the Iran nuclear deal.
Tensions between the West and Iran Have Been Unavoidable
In retrospect, the US, UK, and EU had hoped that the normalization of trade with Iran would be lucrative enough to end the development of the country's nuclear weapons. However, with Trump at the helm, he unilaterally withdrew from the Iran nuclear deal and reactivated sanctions against the country on the grounds that the relevant agreement was full of loopholes, leaving the possibility of Iran developing its nuclear weapons secretly. Iran has reacted by increasing the production of enriched uranium in a high-profile manner, claiming that this breach of the agreement by the US is the main cause for its action.
It is certainly true that Joe Biden, who defeated Trump in the 2020 US presidential election and assumed office in 2021, has repeatedly shown his desire to re-negotiate with Iran regarding the nuclear deal. However, as some emphasize that Iran is getting closer to possessing nuclear weapons, it would be negligent for the West to re-join the agreement without adding any additional clause. Worse still, Iran's rigged presidential election last year allowed Ebrahim Raisi (aka the "Butcher of Tehran") to become president. This sent a signal to the West that the Iranian government has little intention to make compromise. As expected, subsequent negotiations have slowly continued.
It is perhaps true that there is no eternal enemy in international politics; but even if there are common interests, it does not mean that it will help much in narrowing the divergences between two sides. Soon after the West's sanctions against Russia following its invasion of Ukraine, the US allegedly wanted to reduce sanctions on Iran to ease the global energy crisis. However, the actual progress of this strategy was not as smooth as rumored. The nationwide hijab protests in Iran have made it even more difficult for the West to ignore Iran's human rights abuses.
Notably, Biden's visit to Saudi Arabia in July this year was severely criticized because he had violated his promise of punishing Saudi for its killing of dissident journalist Khashoggi. If Biden made a tolerant gesture towards the Iran authoritarian regime amid the large-scale hijab protests, further criticism of the US president would be a certainty.
Additionally, Iran has recently been blamed for sending attack drones to support Russia's war in Ukraine. Consequently, the West have been left with little choice but to maintain or even expand sanctions on Iran. Although the EU has not formally echoed the US sanctions against Iran, many European companies have already cut ties with Iran over concerns that they will be sanctioned for maintaining trade relations with Iran. It is therefore likely that relations between the West and Iran will further deteriorate, regardless of the EU's position on sanctions against Iran.
The West Now Pay the Price for Downplaying Energy Independence in the Past
Russia, Saudi Arabia, and Iran are three of the world's major energy exporters, but now the West are going through an energy crisis. Furthermore, the Organization of the Petroleum Exporting Countries and Russia announced earlier that they would cut oil production to protect their own interests. This move may further harm the West's efforts to mitigate soaring oil prices. Arguably, the energy crisis in the West is the result of overconfidence in global trade liberalization and failure to address the importance of energy independence. Once the major authoritarian energy exporting countries reduce their supply of energy, the hasty response of the West will be like "digging a well when they are thirsty". The Economist recently warned that Europe's energy crisis is unlikely to end after this winter, because it is difficult to find alternative sources of energy in the short term.
The West must face its energy and economic crisis; this issue is why many conservatives have claimed that strongman rule has the potential to replace democratic politics. Unfortunately, this type of false dichotomy often misleads many people, and has the potential to push the world to an even more dangerous level.
*K. H. Wong has been a researcher at the Global Studies Institute Hong Kong since March 30, 2022. His commentary articles have appeared in the Hong Kong Economic Journal, Linhe Zaobao (Singapore) and Ming Pao Daily News.
An earlier Chinese version of this article appeared in print on October 18, 2022 in Section B, Page 10 of Ming Pao Daily News.
What Can Baku Expect from Netanyahu's Return to Power?
Whenever Israeli Prime Minister Benjamin Netanyahu was in power, Azerbaijani-Israeli relations always moved in the right direction. He realised that Azerbaijan was very strategic for the free world, as a Caspian Sea nation rich in oil that borders the Islamic Republic of Iran and Russia. Indeed, 40% of Israel's oil originates in Baku, the capital city of a nation that serves as Israel's shield against Iran, a country whose leadership butchers and tortures its own people while routinely chanting "death to America" and "death to Israel."
Relations between Azerbaijan and its southern neighbor Iran have worsened at a time when Netanyahu, who was chosen for his harsh attitude towards Iran, is coming to power for the third time. One of the most important results of the Second Karabakh War was that the masks were torn off. Of course, the number one friend and ally of Azerbaijan is Turkey. At the same time, during the war, the Azerbaijani state and people witnessed that Israel was a loyal friend and partner of Azerbaijan. Israel did not give the modern weapons it gave to Azerbaijan to another state. Indeed, these are the best examples of friendship and strategic partnership.
The Israeli-Azerbaijani friendship is based on such solid foundations that it has a pace of development regardless of who is in power in Israel. Nevertheless, in any case, one should not forget that Azerbaijani-Israeli relations have been developing especially vigorously during the time when Netanyahu was the prime minister. Higher results were achieved in the issues of energy and military security, as well as military-technical cooperation. The victory of Netanyahu's party in the elections can be assessed as a happy event for Azerbaijan and Azerbaijan-Israel relations will most likely rise to a new level, as there are serious grounds for this today. In the meantime, it can be stated that the foundation of Azerbaijan-Israel relations was mainly laid by Netanyahu, notwithstanding the relations between Israel and Azerbaijan have been positive during all Israeli governments.
Cooperation in the security and military fields has been at a high level, especially after the establishment of an Azerbaijani Tourism and Trade Office in Tel Aviv, with a new Azerbaijani Embassy soon to be opened. One cannot expect anything will change here. However, Netanyahu can come to an agreement with some countries around Iran and create a coalition against this state. And due to Iran's behavior and foreign policy, the surrounding countries except Armenia have become unfriendly countries to the mullah regime. For Israel now, an alliance with the countries around Iran is more important. The US has not fully fulfilled Israel's hopes in the case of Iran. There is an objective reason for this. Today's US administration still hopes that it will be able to sign a nuclear agreement with Iran. One can believe that if there is any military operation against Iran, it will affect Azerbaijan as well. Furthermore, now there exists a grounded euphoria in Azerbaijan that Iran will be divided and a whole Azerbaijan will be created.
Considering this, the government of Israel this time must make Azerbaijan even closer to us and to do everything to make peace in this vital region, as well as to help them stop the extremism within their borders. The recent arrests of Iranian spies in Azerbaijan are an important step that helps to weaken the Iranian axis in our region. The establishment of an Azerbaijani Embassy in the State of Israel will be the next step, as it will show Tehran that their fear-mongering and hatred does not intimidate neither Jerusalem nor Baku. United, Azerbaijan and Israel will stand together in union, working to halt Iran's hegemony in the region under the alliance of the new Netanyahu-led government and Azerbaijani President Ilham Aliyev.
I think Israel has an interest to make the Turkic areas and wherever they speak Turkic languages to be in an alliance with us. Creating an independent South Azerbaijan is of critical importance, as it will help to tear apart the mullah's regime and bring peace and prosperity to our region. Another step that Netanyahu should take is to continue to improve the relationship with Turkey. During the last few months, Turkey has moved back in the right relationship with Israel. Israel should use this in order to build an alliance against Iran among Turkic countries, who form a strong block in union against Tehran.
On top of that, I think that Israel must help Azerbaijan to develop Karabakh and to give them different technologies to rebuild the area. Israeli technology can help to make Karabakh arable and ripe for agriculture again, which will help to address the global grain crisis that was caused by the war in Ukraine. Just as Azerbaijani oil is the solution to the oil crisis caused by the war with Ukraine, Azerbaijani grain can also be used to fight against the rapid inflation in grain prices caused by the shortages in such a basic staple of food, which is causing hunger among the poorer elements in many developing countries.
According to the World Food Program, "The world is facing a food crisis of unprecedented proportions, the largest in modern history. Millions are at risk of worsening hunger unless action is taken now to respond at scale to the drivers of this crisis: conflict, climate shocks and the threat of global recession. The interplay of these drivers is making life harder each day for the world's most vulnerable and reversing recent development gains. As many as 828 million people go to bed hungry every night. The number of those facing acute food insecurity has soared – from 135 million to 345 million – since 2019. A total of 49 million people in 49 countries are teetering on the edge of famine."
Karabakh has the potential to produce enough grain to address this global crisis. I know for I was there on two separate occasions. But in order for that to be possible, Israel must help them to find a solution to the landmine problem, which has left large areas of Karabakh uninhabitable for close to thirty years. But Israeli robots can easily detect and eliminate these mines even in the absence of landmine maps, which will enable the area to be used for agriculture on a massive scale, especially if used in unison with Israeli agricultural technologies that can help the soil be cleaned up and replenished while overall reducing pollution in the area. Already, an Israeli-Italian dairy farm is operating in Karabakh and Israel should do more to help improve the agricultural outputs in the region.
Israel must help Azerbaijan with everything for combatting Iran, the enemy of all the free world which is willing to destroy Azerbaijan just as much as it wishes to destroy us. This is because Iran sees a majority Shia Muslim country that champions multiculturalism, religious tolerance and women's rights as a threat to its very existence in the region. We must give the Azerbaijanis what is necessary in cyber security, satellite, etc. and give them all of the support, so that Tehran and its proxies can be defeated once and for all.