How to solve Asia's waste crisis
If there's one item that epitomizes our modern world, it's plastic. It's easy to make and use but does untold damage, especially in Asia where rivers, lakes and oceans are literally choking on it.
We are only now learning how pollution impacts the base of our food web and the oxygen-producing plankton (phytoplankton) in our oceans.  Phytoplankton use dissolved carbon dioxide (CO2) in our oceans to produce around 70% of our oxygen.  They singlehandedly remove a third of atmospheric CO2 in this way.
These very small creatures are sensitive to changes in their environment.  As oceans become more acidic, they will need time to adapt. A possible scenario is changes in dominant species, numerous extinctions and pollution in surviving fishing stocks. The worst-case scenario is a catastrophic disruption to the base of oceanic food web, which currently feeds 1.4 billion people.
With so much at stake, why is so much plastic and other waste finding its way into oceans? Perhaps because waste is, by its nature, someone else's problem.
But it's a problem that isn't going away. Over two-thirds of humanity is expected to live in urban areas by 2050.  The challenge is to transition from our energy intensive, throw-away civilization to a circular economy where resource conservation and effective waste disposal are top priorities.
To start, we need to admit that not all waste can be recycled.  Some waste has an "end of life" at which point its disposal becomes urgent. Today, we have the technology not just to dispose of waste with minimal environmental impact, but to convert it into energy and other resources.
It wasn't always that way. In the 1960s, the plastic bag probably ended up in a back-yard fire with highly toxic emissions.  In the 1970s, an incinerator would have processed it, still spewing toxic fumes and ash.  By the 2000s, many countries had opted for landfills with varying degrees of environmental controls.  Recycling often involved burning plastics in uncontrolled conditions similar to old incinerators.
Today, the aim is to recover, recycle and reuse as much waste as possible. Most waste can be recycled if properly separated. The rest can be treated using new technology with air emissions 25,000 times less toxic than old incinerators.  Most importantly, ash is captured, locked up and the pollutants stopped from entering waterways and oceans.
Japan is a world leader in waste-to-energy technology. These modern facilities emit just 20% of the current stringent Japanese emission standard.   This technology has been implemented in the People's Republic of China (PRC) with ADB support over the last five years.
Ecoparks
Modern waste-to-energy mechanisms raise all sorts of possibilities. Ecoparks—industrial parks where businesses cooperate to reduce waste and turn byproducts into resources like energy—are transforming waste management.
Electricity, heat and steam can be shared among ecopark tenants to maximize resource recovery. Food waste, grey water, human septage, construction debris, medical and other waste can all be treated at ecoparks. We are supporting technologies to lock up pollutants and residues safely, stopping them reaching our oceans.
Ecoparks can shape consumer preferences for redesigned products and recyclable materials. Community based facilities in Spittelau, Austria and Ningbo in the PRC allow the public to see what happens to their waste. Manufacturers will respond to consumer preferences, especially as single use items attract more scrutiny.
As cities grow and recycling improves, smaller satellite ecoparks can treat organic materials and food waste, thereby curbing transport costs while keeping benefits like energy within the local area.
Digitization of waste
The waste revolution isn't confined to ecoparks. Digital technologies now allow trading apps to link with geographic information systems to provide big data opportunities to reduce collection costs and aggregate specific wastes for recyclers.
Imagine what Uber did for taxis being applied to local waste collectors and traders. ADB is engaging with apps like www.soluhq.com where consumers can segregate and sell their waste. We are exploring linking such apps to our GIS platform. As well as promoting better environmental services, this creates opportunities for unbanked people to access online services like banking and insurance.
Digitized waste collection can also boost government finances. Resource recovery charges can be levied on products based on their "end of life" costs. Companies will redesign their products and packaging to avoid these costs, while further cutting waste generation and sparing our oceans.
Ecoparks and digital technologies also open channels for a regional approach to waste. Strategically located ecoparks at ports on busy sea-lanes, like the Enerkem facility in Rotterdam, can shorten supply chains for tradeable waste products.
Asia's waste crisis is a chance to reframe the region's growth. With the latest technologies and bold thinking, we can transition to a circular economy and save our oceans.
Evergrande Crisis and the Global Economy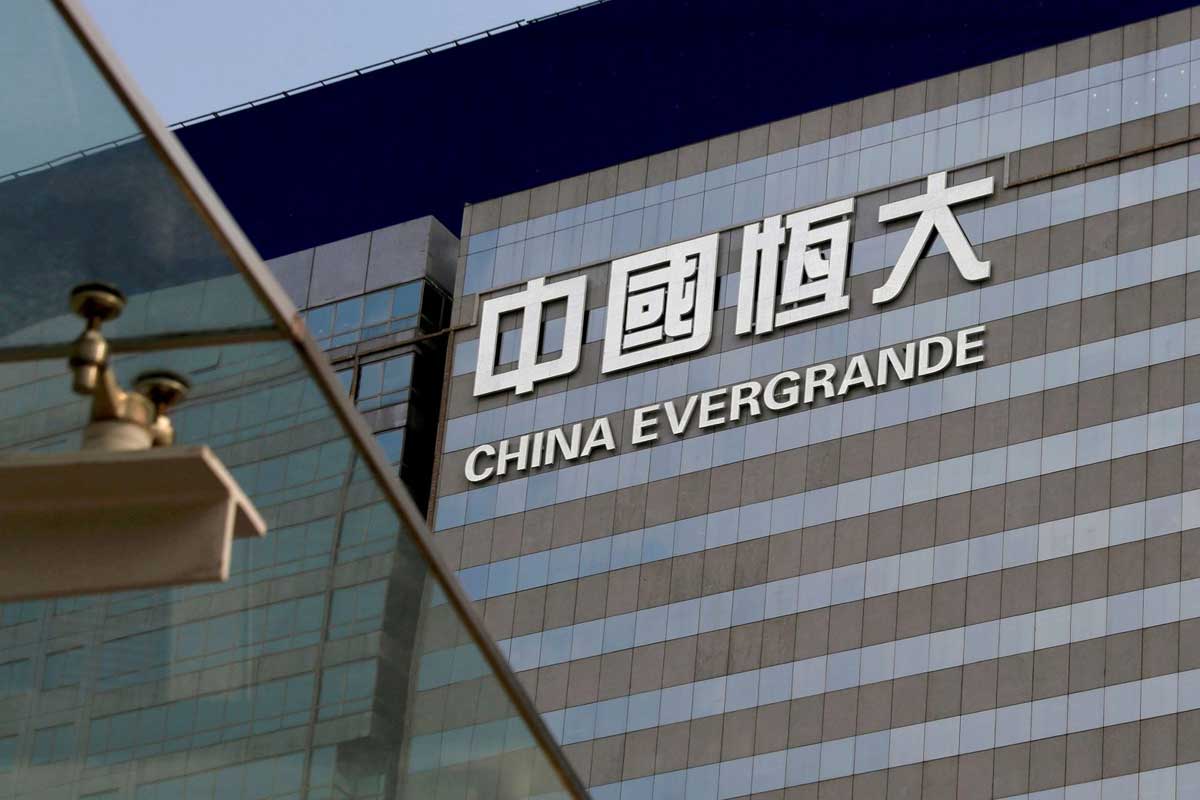 China's crackdown on the tech giants was not much of a surprise. Sure, the communist regime allowed the colossus entities like Alibaba Group to innovate and prosper for years. Yet, the government control over the markets was never concealed. In fact, China's active intervention in the forex market to deliberately devalue Yuan was frequently contested around the world. Ironically, now the world awaits government intervention as a global liquidity crisis seems impending. The Evergrande Group, China's largest property developer, is on the brink of collapse. Mounding debt, unfinished properties, and subsequent public pressure eventually pushed the group to openly admit its financial turmoil last week. Subsequently, Evergrande's shares plunged as much as 19% to more than 11-year lows. While many anticipate a thorough financial restructuring in the forthcoming months, the global debt markets face a broader financial contagion – as long as China deliberates on its plan of action.
The financial trouble of the conglomerate became apparent when President Xi Jinping stressed upon controlled corporate debt levels in his ongoing drive to reign China's corporate behemoths. It is estimated that the Evergrande Group currently owes $305 billion in outstanding debt; payments on its offshore bonds due this week. With new channels of debt ceased throughout the Mainland, repayment seems doubtful despite reassurances from the company officials. The broader cause of worry, however, is the impact of a default; which seems highly likely under current circumstances.
The residential property market and the real estate market control roughly 20% and 30% of China's nominal GDP respectively. A default could destabilize the already slowing Chinese economy. Yet that's half the truth. In reality, the failure of a 'too big to fail' company could bleed into other sectors as well. And while China could let the company fail to set a precedent, the spillover could devastate the financial stability hard-earned after a strenuous battle against the pandemic. Recent data shows that with the outbreak of the delta variant, the demand pressure in China has significantly cooled down while the energy prices are through the roof. Coupled with the regulatory crackdown rapidly pervading uncertainty, a debt crisis could further push the economy into a recession: a detrimental end to China's aspirations to attract global investors.
The real question, therefore, is not about China's willingness to bail out the company. Too much is at stake. The primal question is regarding the modus operandi which could be adopted by China to upend instability.
Naturally, the influence of China's woes parallels its effect on the global economy. A possible liquidity crisis and the opaque measures of the government combined are already affecting the global markets: particularly the United States. The Dow Jones Industrial Average (DJIA) posted a dismal end to Monday's trading session: declining by more than 600 points. The 10-year Treasury yields slipped down 6.4 basis points to 1.297% as investors sought safety amid uncertainty. The concern is regarding China's route to solve the issue and the timeline it would adopt. While the markets across Europe and Asia are optimistic about a partial settlement of debt payments, a take over from state-owned enterprises could further drive uncertainty; majorly regarding the pay schedule of western bondholders amid political hostility.
Economists believe that, while a financial crisis doesn't seem like a plausible threat, a delayed response or a clumsy reaction could permeate volatility in the capital markets globally. Furthermore, a default or a takeover would almost certainly pull down China's economy. While the US has already turned stringent over Chinese IPOs recently, a debt default could puncture the economic viability of a wide array of Chinese companies around the world. And thus, while the global banking system is not at an immediate threat of a Lehman catastrophe, Evergrande's bankruptcy would, nonetheless, erode both the domestic and the global housing market. Moreover, it would further dent Chinese imports (and seriously damage regional exchequers), and would ultimately put a damper on global economic recovery from the pandemic.
Economy Contradicts Democracy: Russian Markets Boom Amid Political Sabotage
The political game plan laid by the Russian premier Vladimir Putin has proven effective for the past two decades. Apart from the systemic opposition, the core critics of the Kremlin are absent from the ballot. And while a competitive pretense is skilfully maintained, frontrunners like Alexei Navalny have either been incarcerated, exiled, or pushed against the metaphorical wall. All in all, United Russia is ahead in the parliamentary polls and almost certain to gain a veto-proof majority in State Duma – the Russian parliament. Surprisingly, however, the Russian economy seems unperturbed by the active political manipulation of the Kremlin. On the contrary, the Russian markets have already established their dominance in the developing world as Putin is all set to hold his reign indefinitely.
The Russian economy is forecasted to grow by 3.9% in 2021. The pandemic seems like a pained tale of history as the markets have strongly rebounded from the slump of 2020. The rising commodity prices – despite worrisome – have edged the productivity of the Russian raw material giants. The gains in ruble have gradually inched higher since January, while the current account surplus has grown by 3.9%. Clearly, the manufacturing mechanism of Moscow has turned more robust. Primarily because the industrial sector has felt little to no jitters of both domestic and international defiance. The aftermath of the arrest of Alexei Navalny wrapped up dramatically while the international community couldn't muster any resistance beyond a handful of sanctions. The Putin regime managed to harness criticism and allegations while deftly sketching a blueprint to extend its dominance.
The ideal 'No Uncertainty' situation has worked wonders for the Russian Bourse and the bond market. The benchmark MOEX index (Moscow Exchange) has rallied by 23% in 2021 – the strongest performance in the emerging markets. Moreover, the fixed income premiums have dropped to record lows; Russian treasury bonds offering the best price-to-earning ratio in the emerging markets. The main reason behind such a bustling market response could be narrowed down to one factor: growing investor confidence.
According to Bloomberg's data, the Russian Foreign Exchange reserves are at their record high of $621 billion. And while the government bonds' returns hover at a mere 1.48%, the foreign ownership of treasury bonds has inflated above 20% for the second time this year. The investors are confident that a significant political shuffle is not on cards as Putin maintains a tight hold over Kremlin. Furthermore, investors do not perceive the United States as an active deterrent to Russia – at least in the near term. The notion was further exacerbated when the Biden administration unilaterally dropped sanctions from the Nord Stream 2 pipeline project. And while Europe and the US remain sympathetic with the Kremlin critics, large economies like Germany have clarified their economic position by striking lucrative deals amid political pressure. It is apparent that while Europe is conflicted after Brexit, even the US faces much more pressing issues in the guise of China and Afghanistan. Thus, no active international defiance has all but bolstered the Kremlin in its drive to gain foreign investments.
Another factor at work is the overly hawkish Russian Central Bank (RCB). To tame inflation – currency raging at an annual rate of 6.7% – the RCB hiked its policy rate to 6.75% from the all-time low of 4.25%. The RCB has raised its policy rate by a cumulative 250 basis points in four consecutive hikes since January which has all but attracted the investors to jump on the bandwagon. However, inflation is proving to be sturdy in the face of intermittent rate hikes. And while Russian productivity is enjoying a smooth run, failure of monetary policy tools could just as easily backfire.
While political dissent or international sanctions remain futile, inflation is the prime enemy which could detract the Russian economy. For years Russia has faced a sharp decline in living standards, and despite commendable fiscal management of the Kremlin, such a steep rise in prices is an omen of a financial crisis. Moreover, the unemployment rates have dropped to record low levels. However, the labor shortage is emerging as another facet that could plausibly ignite the wage-price spiral. Further exacerbating the threat of inflation are the $9.6 billion pre-election giveaways orchestrated by President Putin to garner more support for his United Russia party. Such a tremendous demand pressure could presumably neutralize the aggressive tightening of the monetary policy by the RCB. Thus, while President Putin sure is on a definitive path of immortality on the throne of the Kremlin, surging inflation could mark a return of uncertainty, chip away investors' confidence: eventually putting a brake on the economic streak.
Synchronicity in Economic Policy amid the Pandemic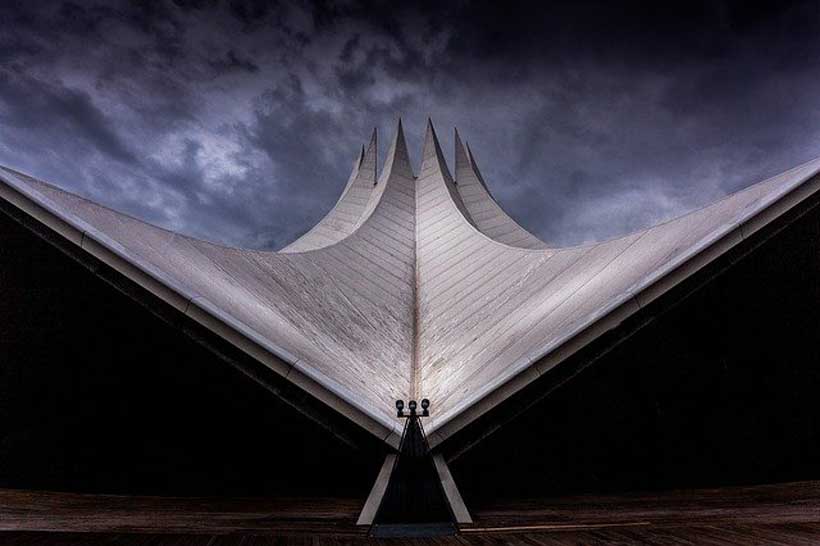 Synchronicity is an ever present reality for those who have eyes to see. –Carl Jung
The Covid pandemic has elicited a number of deficiencies in the current global governance framework, most notably its weaknesses in mustering a coordinated response to the global economic downturn. A global economy is not fully "global" if it is devoid of the capability to conduct coordinated and effective responses to a global economic crisis. What may be needed is a more flexible governance structure in the world economy that is capable of exhibiting greater synchronicity in economic policies across countries and regions. Such a governance structure should accord greater weight to regional integration arrangements and their development institutions at the level of key G20 decisions concerning international economic policy coordination.
The need for greater synchronicity in the global economy arises across several trajectories:
· Greater synchronicity in the anti-crisis response across countries and regions – according to the IMF it is a coordinated response that renders economic stimulus more efficacious in countering the global downturn
· Synchronicity in the withdrawal of stimulus across the largest economies – absent such coordination the timing of policy normalization could be postponed with negative implications for macroeconomic stability
· Greater synchronicity in opening borders, lifting lockdowns and other policy measures related to responding to the pandemic: such synchronicity provides more scope for cross-country and cross-regional value-added chains to boost production
· Greater synchronicity in ensuring a recovery in migration and the movement of people across borders.
Of course such greater synchronicity in economic policy should not undermine the autonomy of national economic policy – it is rather about the capability of national and regional economies to exhibit greater coordination during downturns rather than a progression towards a uniform pattern of economic policy across countries. Synchronicity is not only about policy coordination per se, but also about creating the infrastructure that facilitates such joint actions. This includes the conclusion of digital accords/agreements that raise significantly the potential for economic policy coordination. Another area is the development of physical infrastructure, most notably in the transportation sphere. Such measures serve to improve regional and inter-regional connectivity and provide a firmer foundation for regional economic integration.
The paradox in which the world economy finds itself is that even as the current crisis is leading to fragmentation and isolationism there is a greater need for more policy coordination and synchronicity to overcome the economic downturn. This need for synchronicity may well increase in the future given the widening array of global risks such as risks to cyber-security as well as energy security and climate change. There is also the risk of the depletion of reserves to counter the Covid crisis that has been accompanied by a rise in debt levels across developed and developing economies. Also, the speed of the propagation of crisis impulses (that effectively increases with technological advances and globalization) is not matched by the capability of economic policy coordination and efficiency of anti-crisis policies.
There may be several modes of advancing greater synchronicity across borders in international relations. One possible option is a major superpower using its clout in a largely unipolar setting to facilitate greater policy coordination. Another possibility is for such coordination to be supported by global international institutions such as the UN, the WTO, Bretton Woods institutions, etc. Other options include coordination across the multiplicity of all countries of the global economy as well as across regional integration arrangements and institutions.
Attaining greater synchronicity across countries will necessitate changes in the global governance framework, which currently is characterized by weak multilateral institutions at the top level and a fragmented framework of governance at the level of countries. What may be needed is a greater scope accorded to regional integration arrangements that may facilitate greater coordination of synchronicity at the regional level as well as across regions. The advantage of providing greater weight to the regional institutions in dealing with global economic downturns emanates from their greater efficiency in coordinating an anti-crisis response at the regional level via investment/infrastructure projects as well as macroeconomic policy coordination. Regional development institutions also have a comparative advantage in leveraging regional interdependencies to promote economic recovery.
In conclusion, the global economy has arguably become more fragmented as a result of the Covid pandemic. The multiplicity of country models of dealing with the pandemic, the "vaccine competition", the breaking up of global value chains and their nationalization and regionalization all point in the direction of greater localization and self-sufficiency. At the same time there is a need from greater synchronicity across countries particularly in the context of the current pandemic crisis. Regional integration arrangements and institutions could serve to facilitate such coordination in economic policy within and across the major regions of the world economy.
From our partner RIAC