Human Trafficking in South Asia: Combating Crimes against Women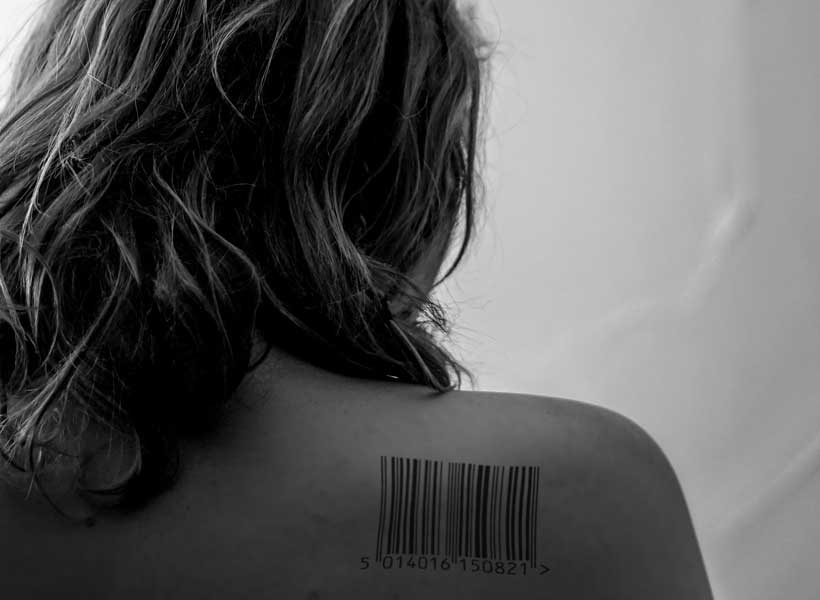 Human trafficking is a lucrative crime with instant results, an offence of grave circumvention of human existentialism and a slap on the global security wall. While confronting human trafficking still remains an unfulfilled obligation of the international community as it is a global problem. However, SAARC has also committed to stamping it out while realizing its causes such as rampant poverty, inaccessible healthcare, gender discrimination, class conflicts, and minority injustices. South Asia is a region that is encountered with challenges of human rights such as prevention of human trafficking in women and children for prostitution, devising legal protection for children and evolving mechanism for combating terrorism. In South Asia, human rights discourse has become more intense in the wake of external castigation of its human rights record. Indeed, many Western governments and human rights watchdog institutions perceive South Asia as a reservoir of multi-dimensional discrimination in every walk of life. SAARC governments are mired in human rights transgressions contrary to their constitutional vision, mandate, and the rule of law, democracy, and good governance. South Asian consciousness against corruption, respect for governance institutions, human dignity, and probity in public and private life have been depleting at a pace that has not been experienced before.
Norberto Bobbio—an Italian philosopher—rightly expressed that the supremacy of human rights in present political and legal discourse as a revolutionary upsetting of the primordial practices in ruminating the primary task of moral philosophy to evolve in the designing of a compendium of duties instead of rights. From Two Tablets of Moses to Cicero' De officiis including Immanuel Kant's Sittenlehre which was construed as an edifice of duties raising the question in Kant's second Critique is not "What are my rights?" but it posed "What should I do?" Therefore, the human rights situations of SAARC region cannot be assessed in total disregard of its historical and regional circumstances, nor can it be analyzed as per the preconceived model, tradition or standard of another region. Therefore, people of South Asia derived their viewpoints on human rights issues from their historical circumstances and practical experiences and formulated relevant policies and laws. However, Article 3 of the UN Protocol to Prevent, Suppress and Punish Trafficking in Persons, Especially Women and Children (2000):
"Trafficking in Persons' shall mean the recruitment, transportation, transfer, harbouring and receipt of persons, by means of the threat or use of force or other forms of coercion, of abduction, of fraud, of deception, of the abuse of power or of a position of vulnerability or of the giving or receiving of payments or benefits to achieve the consent of a person having control over another person, for the purpose of exploitation. Exploitation shall include, at a minimum, the exploitation of the prostitution of others or other forms of sexual exploitation, forced labour or services, slavery or practices similar to slavery, servitude or the removal of organs."
In this context, it is everyday human rights issues that determine the directions in which people are capable of living their lives in South Asia and elsewhere, they are of tremendous significance not only to all of us as individuals but also to us as members of South Asian society. Therefore, everyday human rights issues should be central to our collective social memory and practice just like certain international and domestic human rights events, victories, abuses and personages. The challenge, however, lies in trying to make these everyday issues attractive and newsworthy enough to capture people's attention. What role can media play in illuminating these everyday human rights issues? Let's try critically to analyze the questions arising out of the "SAARC Convention on Combating and Prevention of Trafficking in Women and Children for Prostitution", the strengthening and enforcing of SAARC Convention on Promotion of the Child Welfare in South Asia and SAARC Regional Convention on Suppression of Terrorism in the light of on-going conceptual deliberations.
Human trafficking comes with a modern visage that derives its contours from antiquity and known as modern day slavery. Human trafficking is resorted by employing fraud, force, and coercion for prostitution, debt bondage, forced labour. Age and gender barriers are irrelevant in human trafficking as it is evident from the trafficked women of all ages, men, young children and teenagers. However, human trafficking is a global issue that has been affecting Global North and Global South countries alike and attained the proportions of organized crime. Human trafficking in women and children for prostitution has become a global trend and an offense that has been mushrooming and affecting almost every nook and corner of the world both as sources of passage or destination country. As per the UNODC (United Nations Office on Drugs and Crimes), victims from at least 127 countries have been recognized, and it is projected that a criminal is exploiting more than 2.4 million people at any given time. The ILO expects that there are 2.4 billion people in the world at any given time involved in forced labour and subjected to exploitation due to human trafficking. Around 800,000 women and children are trafficked every year across international borders out of which 80% are ending in forced prostitution. This projection does not include those trafficked within their own countries or missing children. Human trafficking in women and children for prostitution is a grave violation of human rights and has been regarded as a modern form of slavery. The United Nations projects that the trafficking of women and children for forced prostitution in Asia has victimized more than 30 million people. According to the OECD Reports, the human trafficking industry ranks among the top three highest grossing illegal criminal industries along with illicit drugs and arms. The study shows that over 160 countries across the world are known to be affected by human trafficking. It means that human trafficking is a terrible global reality and statistics adumbrated above would bleed the heart of every right-thinking person.
Thus, human trafficking poses an extreme threat to human rights and human dignity of considerable people in various parts of the world. It stays one of the least understood forms of transnational crime, with significant gaps existing in both the data on the incidence as well as differences in the ability of lawmakers to appropriately address the problem in their respective countries. Human trafficking is a life-threatening violation of human rights because of the involuntary manner in which trafficked victims are entrapped, transported, recruited and subsequently subjected to abuses and exploitation. The UN Office on Drugs and Crime, Regional Office for South Asia, (UNODC-ROSA) and the UN Women, South Asia signed a Memorandum of Understanding under which they committed to strengthening the present levels of cooperation in dealing with the organized crime of human trafficking in the eight SAARC countries. According to Article 1 of the SAARC Convention on Preventing and Combating Trafficking in Women and Children for Prostitution, 2002 "trafficking" denotes that the:
"moving, selling or buying women and children for prostitution within and outside a country for monetary or other considerations with or without the consent of the person subjected to trafficking."
Unfortunately, there is no universal definition of trafficking, and the SAARC domestic laws even now lack a shared understanding of trafficking. Although India has a specific law on trafficking, but it does not define trafficking; it represents "prostitution" to have the usual attributes of trafficking for sexual exploitation. However, to determine the efficacy of criminal justice systems in South Asia and their effectiveness in addressing trafficking, it is essential to compare the standards in South Asia to the UNTOC standards as embodied in the Trafficking Protocol. The Protocol is reasonably comprehensive regarding looking at a variety of strategies to combat cross-border trafficking. Therefore, these gaps have raised several questions which have to be attended such as:
How to identify the administrative weaknesses in the enforcement system of anti-trafficking mechanism on a comparatively footing in South Asia?
Why there is a low number of arrest, prosecutions, and convictions for human trafficking in SAARC jurisdictions?
What are the reasons for insignificant legal integration of human rights, gender and child rights in domestic anti-trafficking laws and policies in SAARC countries?
What is the threshold of repressive state protection, prevention efforts in trafficking prone areas in SAARC jurisdictions?
Human trafficking encompasses recruitment, transfer, transportation, harbouring of persons through the use of duress, force, fraud, or coercion for exploitation. Economic inequalities, social disparities, and politico-cultural conflicts have led to the human mobility within all SAARC jurisdictions and across the borders in South Asia. Globalization has encouraged free movement of capital, technology transfer, expert exchanges, and sex service tours. Socioeconomic dependency, gender disparity, Illiteracy, cultural stereotypes, violence, social stigmatization, and endemic poverty inter-aliasociological deprivation of women and children in power-sharing, non-negotiable situations that have pandered to the emergence and mushrooming of the commodious problem of women trafficking in the entire SAARC region. This alarming spread of sex trafficking has fuelled the spread of HIV infection in South Asia, posing a unique and severe threat to community health, poverty alleviation and other crucial aspects of human development. Although the SAARC Convention on Trafficking in Women and Children has been a significant breakthrough, most of the SAARC countries do not have anti-trafficking legislation or means to protect the victims. Therefore, SAARC countries must make a concerted effort to treat women trafficking victims as "victims" of human rights transgressions in all their anti-trafficking policies and practices.
Abolition of women trafficking is inescapably a long-term process that involves a catena of causes like poverty, education, gender inequality, minority rights, and healthcare along with dismantling the actions of criminal syndicates. By its very nature, women trafficking for prostitution are a surreptitious crime for which adequate and comparable statistical data is rarely available. As of January 2017, 170 nation-states have ratified the Additional Protocol to Prevent, Suppress and Punish Trafficking in Persons Especially Women and Children to the UN Convention against Transnational Organized Crime which was adopted in 2000 (also known as Palermo Protocol) and India has even ratified it. The Palermo Protocol was the first international legally binding instrument with an agreed definition of human trafficking. However, there is an urgent necessity for greater collaboration between security agencies of South Asian countries to protect the victims. The key challenges to human trafficking in South Asia are porous borders, growing trade links, incoherent approach, lingual hurdles and time-consuming process of identification, verification, coordination, and implementation. Thus, it highlights the need for greater collaboration and assistance to rehabilitate and rescue victims of trafficking. At the same time, the UNODC South Asia must assist SAARC countries to develop comprehensive and sustainable responses to trafficking in persons. Such interventions include the prosecution of perpetrators, protection, and assistance of victims and, most importantly, prevention measures. SAARC jurisdictions countries have to have a unified and integrated action against human trafficking in the spirit of shared responsibility.
Act realistically in the age of realism
To understand the geo-politics of the world in a simpler or lucid way, there is a law, not in Political science but Physics, which helps even a naiver to get a clear picture of this complex whole, provided that he/she has a basic level knowledge in the latter discipline. In the age of realism, every nation tries to gain a comparative advantage over its adversaries in political, economical, technological and cultural spheres. To make it more understandable, lets assume that there are two countries, A and B. If A has 20 weapons in its military basket, then B fights tooth and nail to get more than what A possess. As a result, If A attacks B, B would be in a position to retaliate. Thus, If A initiates action, correspondingly B reacts and vice versa. Thus, The great game of geo-politics is characterized by a series of actions and reactions. If B fails to attain the capabilities that are more or equivalent to A to strike back then B looks at another player(c) in order to checkmate A. Many a group around the world has formed based on military, ideological, religious, cultural and political factors. In this case, groups rather than individual players resort to tit for tat.Yes, It is Newton's third law of motion. Known for its ubiquitous and all-pervasive applicability, Newton's third law states that for every action there is an equal and opposite reaction. This law can be applied to global politics too.Driven by avarice, superiority and insecurity, this confrontation between and among the players is perpetual as long as the international system is centered on nation-state concept.
Given the recent political developments, Eurasia, especially the West Asia, has become a new theatre for this hegemonic kerfuffle. As the geo-political game in the West Asia, a resource rich region, is reaching inexorably new heights, the powerful players in and outside the region are bidding to secure their interests. The political imbroglio between Iran, a regional power and the US, a de facto superpower, has been spinning out of control.
The US strategy of blocking Iran's economic lifeline through the imposition of harsh penalities has gone haywire instead of bringing Tehran to its knees. Although,the Iranian economy is down at the heels, thanks to the "maximum pressure" policy of POTUS, Tehran's intransigent approach seems to be a shock to the US.Iran is weathering the storm successfully and has been trying to bring anti-US forces on its side. The assassination of Iranian major general Qasem Soleimani in a drone attack in the month of January this year by the US was the last straw and had forced Tehran to come out more openly to get even with the US.
The US foreign policy, under Donald Trump's leadership, is loaded with megalomania and vulpine motives which has proven disastrous not only to its allies but also for the interests of US itself.The unilateral exit from the JCPOA(Joint Comprehensive Plan of Action)is an egregious error on the part of US when other parties to the deal are satisfied with the progress being made by Iran with regard to its commitments under the JCPOA.As long as its nuclear installations are open to inspections of the IAEA(International Atomic Energy Agency) and the nuclear stockpile is well within limits, it is preposterous to assume that Iran is misleading the world.The US administration has been admonishing UNSC members for acting too lenient and defying its call to reinstate the sanctions on Tehran of pre-2015 JCPOA level.Recently, the US has faced a humiliating defeat at the UN following its proposal to extend arms embargo on Iran which has failed to secure enough numbers. Dissension over the question of Iran in the UNSC has flummoxed the US administration, especially when its European allies have turned a deaf ear to Donald Trump's warnings to extend arms embargo on Tehran.
The proposed 25-year strategic pact between Iran and China, which reflects the growing convergence of the interests between the duo, is an epitome of Tehran's anti-American stance. Thus, the deal is a win-win situation for both players as Iran is yearning to relieve its economy which is reeling under the decades-long sanction regime and is in search of reliable market to its oil and gas exports. China, the world's largest crude oil importer, is looking forward to diversify its energy basket rather than depending on Saudi Arabia, a largest crude oil supplier to China. Being an all-weather friend of the US, Saudi Arabia might stop its supplies to Beijing if contention between Washington and Beijing goes beyond trade and commerce.
It is important to mention that Iran got a second wind in the form of China's $400 billion investment plan which covers economical, infrastructural and technological aspects, not to mention military.Beijing's bear hug with Tehran cannot be seen solely as a bilateral affair but a larger manifestation of unfolding Moscow-Tehran-Beijing nexus. Apart from the strong aversion towards the west global order, the trio also have commonalities with regard to regional security and stability. Beijing has been trying to engage with anti-American players across the Eurasia as part of its BRI( Belt and Road Initiative).
Many nations in Asia and Africa have been struggling on shoestring budgets. Therefore, in order to meet the growing demand for infrastructural needs there is no way other than cuddling a generous partner who can lend the wherewithal and provide technological know-how on liberal terms.As a result,these countries jumped on the bandwagon i.e., BRI. China, with its economic clout, has a desire to capitalize on resources of these nations.The wide spread concern over the lack of transparency, environmental degradation and sovereignty in the BRI is construed by these players as a ploy by the US to derail their economic progress.
Japan is trying to catch up with China by unveiling similar sort of programmes like Partnership for Quality Infrastructure, Partnership on Sustainable Connectivity and Quality Infrastructure to meet infrastructural needs in Asia and Africa.In addition, Blue-Dot network(BDN), a joint initiative of the US, Australia and Japan, is being perceived as a counter to BRI.BDN is a rating agency, rather than a lending body on the lines of BRI, which certifies infrastructural projects based on financial feasibility, quality, environmental aspects and sustainability. A project which receives nod from BDN would be deemed as economically sustainable which would attract private players to invest ,thereby propelling economic growth. The quality component, which BRI has neglected so far, has occupied prominent place in this trilateral initiative. It remains to be seen whether the standards and practices set by BDN will be accepted as global standards by other countries especially Russia and China.

Following China's cheque book diplomacy in order to placate nations across the Eurasia  could cost these BDN players an arm and a leg.The US has been impelling other players like India to join the BDN bandwagon, given the latter's animosity with China.
India's outlook towards Iran is futile and unclear.In addition to the growing appetite for oil, the crucial component of its energy security, and given the high stakes involved in the region, India need to design an independent and pragamtic policy in dealing with Tehran rather than kowtowing to the diktats of the US.
Why Human Rights Abuses Threaten Regional and Global Security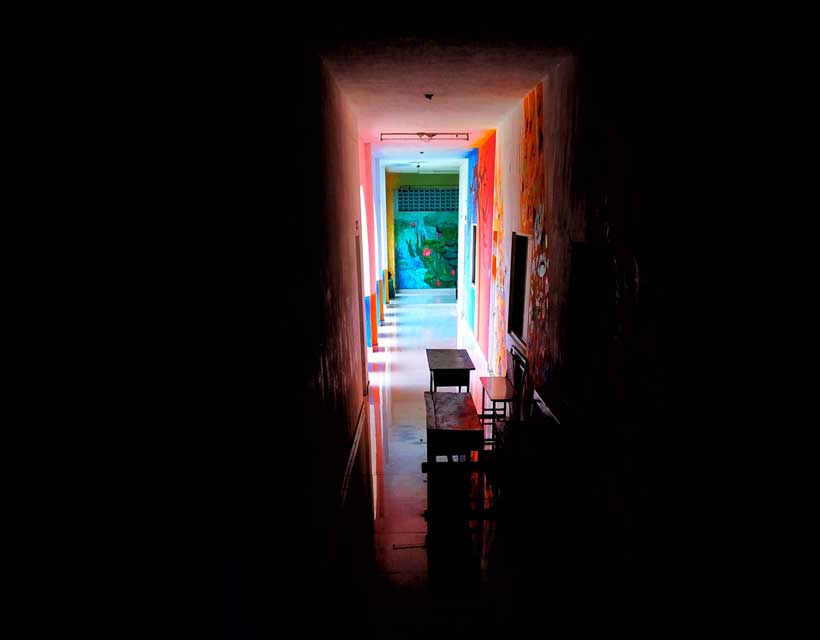 Human rights scholars (Brysk, 2009, Mullerson 1997, Chirot and McCauley 2010) argue that discrimination against people on the basis of their religious beliefs, ethnicity, and gender and violations of their social, economic, and security rights, and political opinions leads to conflicts. In response to the discrimination and violation of their rights, people either start to revolt against the aggressor or immigrate to neighboring countries for safety and protection. The rebellion is either supported by locals, locals immigrated to neighboring countries, other states who may obtain a personal gain, or in the name of human rights protection. In each of these scenarios, the internal insecurities cross borders and, with other states' involvements, eventually become a global insecurity. Modern technology, including social media, globalized economy, and massive immigrations can easily transfer the effect of conflict from one part of the world to the others (Chirot and McCauley 2010). Mullerson argues that in the case of human rights violation, there is a direct link between domestic and international stability. He further states that human rights violation has a direct correlation with domestic stability which may at least indirectly influence international stability (Mullerson 1997).
The authors of "A Complex Network Analysis of Ethnic Conflicts and Human Rights Violations" state that these types of discrimination and violation of rights usually occur in states that are socio-politically unstable or are in the process of democratization (Sharma et al. 2017). Mullerson posits a similar suggestion. "Sometimes the initiation of the processes of liberalization and democratization of authoritarian or totalitarian regimes can have a similar effect" (Mullerson 1997, 37). The liberation and democratization of Iraq, Libya, and Afghanistan are excellent examples to support Mullerson's argument. Sharma et al, examining conflict in new media from the around world, found a link between democratization and ethnic conflicts.
Mullerson further elaborates that during the Cold War, most threats to international relations came from domestic instabilities caused by human rights violation rather than cross-border attacks from different states (Mullerson 1997). The argument of Rainer and Goel regarding Myanmar's genocide against its Rohingya Muslim minorities and the regional impact of its insecurities is one of the prime examples of arguments stating that there is a correlation between human rights violation and regional and global insecurities (Rainer and Goel 2020). Mullerson presents additional evidence, deriving from the growth of religious fundamentalists and their discrimination against other religions which is disturbing global instability. He further elaborates with regard to the treatment meted out by the extreme right-wing pro-Hindu Bharatiya Janata Party (BJP) to the Muslim minorities in India and argues that the religious beliefs of the BJP are a recipe for intra-religious conflict (Mullerson 1997). India, one of the world's largest democracies, has witnessed streams of intra-religious violence since the BJP came into power. Mullerson argues that the internal conflict in India may not cause global instability since Hindu extremism is confined within the borders of India; however, he suggests that the Islamic fundamentalists view Western secularization, democracy, and the global social economy as a threat to their fundamental values, and that this may be the biggest threat to many countries as well as the entire world (Mullerson 1997). He further argues that the Russians, who deem the technological and economic growth of the Western countries as a threat to their national security, may further fuel the agenda of the Islamic fundamentalists to slow the technological and economic advancements of the West.
It is evident from all the arguments that discrimination against people on the basis of their religious beliefs, ethnicity, and gender and violations of their social, economic, and security rights, and political opinions lead to conflicts. Significant evidence has been provided to suggest that in the case of Myanmar, the internal conflict not only created internal and regional instability but also resulted in economic instabilities for Myanmar. Alison Brysk states that there is a direct correlation between human rights and the long-term stability of a state (Brysk 2009).
After WWII, and ever since the Universal Declaration of Human Rights was signed in the UN, many states with stable democracies have incorporated human rights into their foreign policy either by being a good Samaritan or under pressure from human rights institutions to address human rights violations in other states. The policy was not given much consideration during the Cold War; however, after the Cold War, many states took actions even against their old friends who committed gross human rights violations during the Cold War.
However, Brysk argues that states do not sacrifice their national interest to protect other states. He states, "Global good citizen states see the blood, treasure, and political capital they contribute to the international human rights regime as an investment, not a loss. Like other states, global good Samaritans are following their national interest; the difference is that they have a broader, longer-term vision of national interest" (Brysk 2009). However, that is not the goal of the discussion in this paper; the main argument here is that as other states get involved whether for being a good citizen of the world or for their personal interest, the conflict is dragged outside the borders of the states. The US actions to stop aid to Myanmar, the North Atlantic Treaty Organization (NATO) and the US' military operation against Yugoslavia to protect ethnic Albanians and prevent regional instability are prime examples of internal conflicts due to human rights violation, creating insecurities regionally as well as globally.
Bibliography
Brysk, Alison. 2009. Global Good Samaritans: Human Rights As Foreign Policy. New York, UNITED STATES: Oxford University Press USA – OSO. http://ebookcentral.proquest.com/lib/apus/detail.action?docID=415385.
Chirot, Daniel, and Clark McCauley. 2010. Why Not Kill Them All?: The Logic and Prevention of Mass Political Murder. Princeton, UNITED STATES: Princeton University Press. http://ebookcentral.proquest.com/lib/apus/detail.action?docID=617256.
"How to Fail at Regime Change | Harvard Political Review." n.d. Accessed September 21, 2020. https://harvardpolitics.com/world/regime-change-failure/.
Mullerson, Rein. 1997. Human Rights Diplomacy. London, UNITED KINGDOM: Taylor & Francis Group. http://ebookcentral.proquest.com/lib/apus/detail.action?docID=1665651.
Rainer, Elise, and Anish Goel. 2020. "Self-Inflicted Instability: Myanmar and the Interlinkage between Human Rights, Democracy and Global Security." Democracy and Security ahead-of-print (ahead-of-print): 1–17. https://doi.org/10.1080/17419166.2020.1811968.
Sharma, Kiran, Gunjan Sehgal, Bindu Gupta, Geetika Sharma, Arnab Chatterjee, Anirban Chakraborti, and Gautam Shroff. 2017. "A Complex Network Analysis of Ethnic Conflicts and Human Rights Violations." Scientific Reports 7 (1): 8283. https://doi.org/10.1038/s41598-017-09101-8.
Wehrey, Frederic. n.d. "Why Libya's Transition to Democracy Failed." Washington Post. Accessed September 21, 2020. https://www.washingtonpost.com/news/monkey-cage/wp/2016/02/17/why-libyas-transition-failed/.
Freedom of religion in the African Human Rights System
Apart from the Mainstream religious beliefs such as Islam and Christianity, Africa is also the home of different indigenous religious beliefs most of which are considered regressive. For scholars like Lauric Henneton, colonization in the early modern period was as much about religious missions, about 'the harvest of souls', as it was about expanding territorial boundaries and economic resources. In post-colonial Africa, the primary goal of the Organization of African Union(OAU) was defending the sovereignty and territorial integrity of its member states rather than promoting and protecting the individual rights of the people of Africa. The latter becomes a matter of priority when the African Commission established by the African Charter on Human and peoples' Right (the Banjul Charter) in 1981. Article 8 of the Charter provides that: "Freedom of conscience, the profession and free practice of religion shall be guaranteed. No one may, subject to law and order, be submitted to measures restricting the exercise of these freedoms."This provision does not explicitly mention the word "belief" despite the fact that the right to hold a particular belief is generally considered to be an absolute one. Furthermore, this provision fails to guarantee the right to change one's religion. However, probably the most problematic part of Article 8 of the charter is its inclusion of 'the claw-back clause' – "…subject to law and order…". Such formulation allows member states to limit the right to freedom of religion 'to the maximum extent permitted by domestic law'. In other words, they can enact laws which could potentially violate the right to freedom of religion and negate the regional human right protection system. Even though it has never been the primary subject of contention, the issue of freedom of religion has dealt with by the African Commission and Court of Human and peoples' rights as an auxiliary matter in several cases. In this blog post, I will present four different cases related to freedom of religion decided by the ACHPR and the ACtHPR in their chronological order.
Amnesty International and others v. Sudan
In this case, the complaints described numerous serious violations that took place in different parts of Sudan, primarily between 1989 and 1993. The cases were submitted by four different Non-Governmental organizations alleging that the Sudanese government involved in extrajudicial and summary execution, torture and discrimination on the basis of religion. Though the case involves a number of issues, for the purpose of this blog I will only focus on the ruling of the commission regarding freedom of religion. It was alleged that Christians and other non-Muslims were subjected to expulsion, arbitrary arrests and detention. Their churches were closed, and religious leaders were prevented from getting food with the aim of converting them to Islam. In addition to this, the domestic court of Sudan entertained their case based on Shari'a law which is not subscribed by those victims. The government, on the other hand, alleged that Sudan has guaranteed the right to freedom of faith and worship in its constitution.
The commission founds violation of Article 8 and Article 2 of the African charter stating that
"There is no controversy as to Shari'a being based upon the interpretation of the Muslim religion', but when applying Shari'a the tribunals in Sudan must do so in accordance with the other obligations undertaken by the State of Sudan. Trials must always accord with international fair-trial standards"
The commission has also emphasized that "Shari'a law, being based on a religious belief, should not be applied to those who do not adhere to the religion of Islam" Accordingly, tribunals that apply only Shari'a law are not competent to judge non-Muslims, and everyone should have the right to be tried by a secular court if they wish." Concerning other claims related oppression of religious leaders and expulsion of missionaries from the country, since the government of Sudan fails to 'provides evidence or justifications that would rebut the allegations" the commission concluded that there has been a violation of Article 8 of the Charter.
Centre for Minority Rights in Development and Minority Rights Group International on behalf of Endorois Welfare Council v. Kenya
This case started following the eviction of thousands Endorses tribe members by the then Kenyan government to create a game reserve for tourism. The area from which the community was evicted, according to the complainant had been considered as "the spiritual home of all Endorois". Their eviction, thus, prevented them from practicing their religion in the appropriate place. After exhausting all the domestic remedies, in 2003 the Centre for Minority Rights Development and Minority Rights Group International brought the communication to the African Commission on behalf of the Endoroi community. Before the commission, the government argued that even though the eviction had actually happened, it was justified and "subject to administrative procedures" The commission found infringement of freedom of religion of the community reasoning that the action of the government was neither necessary nor backed by sound justifications. The commission asserted that "allowing the Endorois community to use the land to practice their religion would not detract from the goal of conservation or developing the area for economic purposes". Most importantly, in a way which could remedy the shortcoming of Article 8 of the Charter, the commission underscored that "states cannot take recourse to the limitation clauses of the African Charter in order to violate the express provisions of the charter and its underlying principles"(Para. 173)
The case started following Mr. Garreth Anver Prince's denial of access to the bar in South Africa due to his religious use of cannabis (he was a member of the Rastafari). His claim was that the prohibition of cannabis usage for ritual purposes amounted to a disproportionate infringement on his right to freedom of religion. In addition to his freedom of religion, Mr. Prince alleged that the prohibition of the use of marijuana is an affront to his dignity. The Constitutional court of South Africa decided against Mr. Prince underscoring the qualified or non-absolute nature of the right to freedom of religion. The court specifically ascertained that "While members of a religious community may not determine for themselves which laws they will obey and which they will not, the state should, where it is reasonably possible, seek to avoid putting the believers to a choice between their faith and respect for the law." Following his unsuccessful appeal, Mr. Prince brought his case before the African Commission on Human and Peoples' Right claiming that South Africa had violated, inter alia, his freedom of religion. The commission affirm the decision of South African constitutional court emphasizing that while the right to hold religious beliefs is an absolute one, the right to act according to the belief is not. As such, "the right to practice one's religion must yield to the interests of society in some circumstances" (para 41). In legitimizing the limitation imposes by South Africa, the commission made reference to Article 27 of the African Charter which provides the necessity of considering the rights of others in allowing the exercise of any right guaranteed therein.
The African Commission on Human and Peoples' Rights v. Kenya
The African commission V. Kenya is the latest decision rendered by the African Court of Human and Peoples' Rights related to the right to freedom of religion. Unlike the rulings of the commission which are merely recommendations, the court's decision has binding effects. Nevertheless, the court's mandatory jurisdiction is shrinking. Within the past six months, Tanzania, Benin and Ivory Coast have revoked the right of individuals and NGOs to sue them before the ACtHPR. Consequently, out of 54 member states of AU, the court has binding jurisdiction only over five countries.[1] The facts of this case are similar to the second case discussed in this paper. Following the eviction of members of the Ogiek community from their ancestral land, non-governmental organizations that represent the interest of the community brought an action before the Commission alleging that the action of the Kenyan government had violated different rights of the ogiek tribe members which are enshrined in the African charter. One of which was the right to freedom of religion. The government, on the other hand, argued that the "applicant has failed to adduce evidence to show the exact places where the alleged ceremonies for the religious sites of the Ogieks are located". The respondent state has also contended that members of the community have already changed their religion to Christianity and therefore the forest has no relevance to exercise their religion.
The court decided that there was a violation of Article 8 of the African charter reasoning that "the communities' religious practices were inextricably linked with the land and the environment and that interference with their connection to the land placed severe constraints on their ability to practice religious rituals." (para 166 and 167)
---
[1] Côte d'Ivoire, Ghana, Mali, Malawi, and Rep. of Tunisia