Human Trafficking in South Asia: Combating Crimes against Women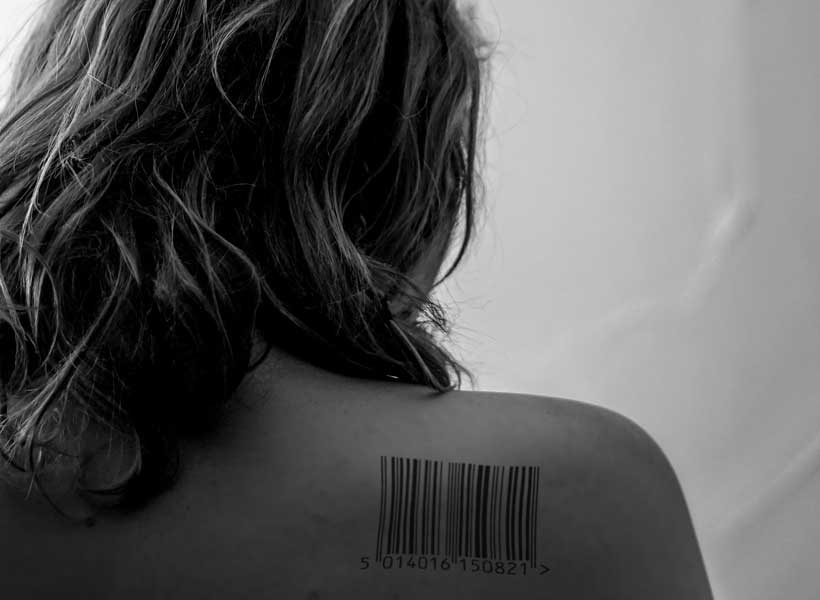 Human trafficking is a lucrative crime with instant results, an offence of grave circumvention of human existentialism and a slap on the global security wall. While confronting human trafficking still remains an unfulfilled obligation of the international community as it is a global problem. However, SAARC has also committed to stamping it out while realizing its causes such as rampant poverty, inaccessible healthcare, gender discrimination, class conflicts, and minority injustices. South Asia is a region that is encountered with challenges of human rights such as prevention of human trafficking in women and children for prostitution, devising legal protection for children and evolving mechanism for combating terrorism. In South Asia, human rights discourse has become more intense in the wake of external castigation of its human rights record. Indeed, many Western governments and human rights watchdog institutions perceive South Asia as a reservoir of multi-dimensional discrimination in every walk of life. SAARC governments are mired in human rights transgressions contrary to their constitutional vision, mandate, and the rule of law, democracy, and good governance. South Asian consciousness against corruption, respect for governance institutions, human dignity, and probity in public and private life have been depleting at a pace that has not been experienced before.
Norberto Bobbio—an Italian philosopher—rightly expressed that the supremacy of human rights in present political and legal discourse as a revolutionary upsetting of the primordial practices in ruminating the primary task of moral philosophy to evolve in the designing of a compendium of duties instead of rights. From Two Tablets of Moses to Cicero' De officiis including Immanuel Kant's Sittenlehre which was construed as an edifice of duties raising the question in Kant's second Critique is not "What are my rights?" but it posed "What should I do?" Therefore, the human rights situations of SAARC region cannot be assessed in total disregard of its historical and regional circumstances, nor can it be analyzed as per the preconceived model, tradition or standard of another region. Therefore, people of South Asia derived their viewpoints on human rights issues from their historical circumstances and practical experiences and formulated relevant policies and laws. However, Article 3 of the UN Protocol to Prevent, Suppress and Punish Trafficking in Persons, Especially Women and Children (2000):
"Trafficking in Persons' shall mean the recruitment, transportation, transfer, harbouring and receipt of persons, by means of the threat or use of force or other forms of coercion, of abduction, of fraud, of deception, of the abuse of power or of a position of vulnerability or of the giving or receiving of payments or benefits to achieve the consent of a person having control over another person, for the purpose of exploitation. Exploitation shall include, at a minimum, the exploitation of the prostitution of others or other forms of sexual exploitation, forced labour or services, slavery or practices similar to slavery, servitude or the removal of organs."
In this context, it is everyday human rights issues that determine the directions in which people are capable of living their lives in South Asia and elsewhere, they are of tremendous significance not only to all of us as individuals but also to us as members of South Asian society. Therefore, everyday human rights issues should be central to our collective social memory and practice just like certain international and domestic human rights events, victories, abuses and personages. The challenge, however, lies in trying to make these everyday issues attractive and newsworthy enough to capture people's attention. What role can media play in illuminating these everyday human rights issues? Let's try critically to analyze the questions arising out of the "SAARC Convention on Combating and Prevention of Trafficking in Women and Children for Prostitution", the strengthening and enforcing of SAARC Convention on Promotion of the Child Welfare in South Asia and SAARC Regional Convention on Suppression of Terrorism in the light of on-going conceptual deliberations.
Human trafficking comes with a modern visage that derives its contours from antiquity and known as modern day slavery. Human trafficking is resorted by employing fraud, force, and coercion for prostitution, debt bondage, forced labour. Age and gender barriers are irrelevant in human trafficking as it is evident from the trafficked women of all ages, men, young children and teenagers. However, human trafficking is a global issue that has been affecting Global North and Global South countries alike and attained the proportions of organized crime. Human trafficking in women and children for prostitution has become a global trend and an offense that has been mushrooming and affecting almost every nook and corner of the world both as sources of passage or destination country. As per the UNODC (United Nations Office on Drugs and Crimes), victims from at least 127 countries have been recognized, and it is projected that a criminal is exploiting more than 2.4 million people at any given time. The ILO expects that there are 2.4 billion people in the world at any given time involved in forced labour and subjected to exploitation due to human trafficking. Around 800,000 women and children are trafficked every year across international borders out of which 80% are ending in forced prostitution. This projection does not include those trafficked within their own countries or missing children. Human trafficking in women and children for prostitution is a grave violation of human rights and has been regarded as a modern form of slavery. The United Nations projects that the trafficking of women and children for forced prostitution in Asia has victimized more than 30 million people. According to the OECD Reports, the human trafficking industry ranks among the top three highest grossing illegal criminal industries along with illicit drugs and arms. The study shows that over 160 countries across the world are known to be affected by human trafficking. It means that human trafficking is a terrible global reality and statistics adumbrated above would bleed the heart of every right-thinking person.
Thus, human trafficking poses an extreme threat to human rights and human dignity of considerable people in various parts of the world. It stays one of the least understood forms of transnational crime, with significant gaps existing in both the data on the incidence as well as differences in the ability of lawmakers to appropriately address the problem in their respective countries. Human trafficking is a life-threatening violation of human rights because of the involuntary manner in which trafficked victims are entrapped, transported, recruited and subsequently subjected to abuses and exploitation. The UN Office on Drugs and Crime, Regional Office for South Asia, (UNODC-ROSA) and the UN Women, South Asia signed a Memorandum of Understanding under which they committed to strengthening the present levels of cooperation in dealing with the organized crime of human trafficking in the eight SAARC countries. According to Article 1 of the SAARC Convention on Preventing and Combating Trafficking in Women and Children for Prostitution, 2002 "trafficking" denotes that the:
"moving, selling or buying women and children for prostitution within and outside a country for monetary or other considerations with or without the consent of the person subjected to trafficking."
Unfortunately, there is no universal definition of trafficking, and the SAARC domestic laws even now lack a shared understanding of trafficking. Although India has a specific law on trafficking, but it does not define trafficking; it represents "prostitution" to have the usual attributes of trafficking for sexual exploitation. However, to determine the efficacy of criminal justice systems in South Asia and their effectiveness in addressing trafficking, it is essential to compare the standards in South Asia to the UNTOC standards as embodied in the Trafficking Protocol. The Protocol is reasonably comprehensive regarding looking at a variety of strategies to combat cross-border trafficking. Therefore, these gaps have raised several questions which have to be attended such as:
How to identify the administrative weaknesses in the enforcement system of anti-trafficking mechanism on a comparatively footing in South Asia?
Why there is a low number of arrest, prosecutions, and convictions for human trafficking in SAARC jurisdictions?
What are the reasons for insignificant legal integration of human rights, gender and child rights in domestic anti-trafficking laws and policies in SAARC countries?
What is the threshold of repressive state protection, prevention efforts in trafficking prone areas in SAARC jurisdictions?
Human trafficking encompasses recruitment, transfer, transportation, harbouring of persons through the use of duress, force, fraud, or coercion for exploitation. Economic inequalities, social disparities, and politico-cultural conflicts have led to the human mobility within all SAARC jurisdictions and across the borders in South Asia. Globalization has encouraged free movement of capital, technology transfer, expert exchanges, and sex service tours. Socioeconomic dependency, gender disparity, Illiteracy, cultural stereotypes, violence, social stigmatization, and endemic poverty inter-aliasociological deprivation of women and children in power-sharing, non-negotiable situations that have pandered to the emergence and mushrooming of the commodious problem of women trafficking in the entire SAARC region. This alarming spread of sex trafficking has fuelled the spread of HIV infection in South Asia, posing a unique and severe threat to community health, poverty alleviation and other crucial aspects of human development. Although the SAARC Convention on Trafficking in Women and Children has been a significant breakthrough, most of the SAARC countries do not have anti-trafficking legislation or means to protect the victims. Therefore, SAARC countries must make a concerted effort to treat women trafficking victims as "victims" of human rights transgressions in all their anti-trafficking policies and practices.
Abolition of women trafficking is inescapably a long-term process that involves a catena of causes like poverty, education, gender inequality, minority rights, and healthcare along with dismantling the actions of criminal syndicates. By its very nature, women trafficking for prostitution are a surreptitious crime for which adequate and comparable statistical data is rarely available. As of January 2017, 170 nation-states have ratified the Additional Protocol to Prevent, Suppress and Punish Trafficking in Persons Especially Women and Children to the UN Convention against Transnational Organized Crime which was adopted in 2000 (also known as Palermo Protocol) and India has even ratified it. The Palermo Protocol was the first international legally binding instrument with an agreed definition of human trafficking. However, there is an urgent necessity for greater collaboration between security agencies of South Asian countries to protect the victims. The key challenges to human trafficking in South Asia are porous borders, growing trade links, incoherent approach, lingual hurdles and time-consuming process of identification, verification, coordination, and implementation. Thus, it highlights the need for greater collaboration and assistance to rehabilitate and rescue victims of trafficking. At the same time, the UNODC South Asia must assist SAARC countries to develop comprehensive and sustainable responses to trafficking in persons. Such interventions include the prosecution of perpetrators, protection, and assistance of victims and, most importantly, prevention measures. SAARC jurisdictions countries have to have a unified and integrated action against human trafficking in the spirit of shared responsibility.
International Criminal Court and thousands of ignored complaints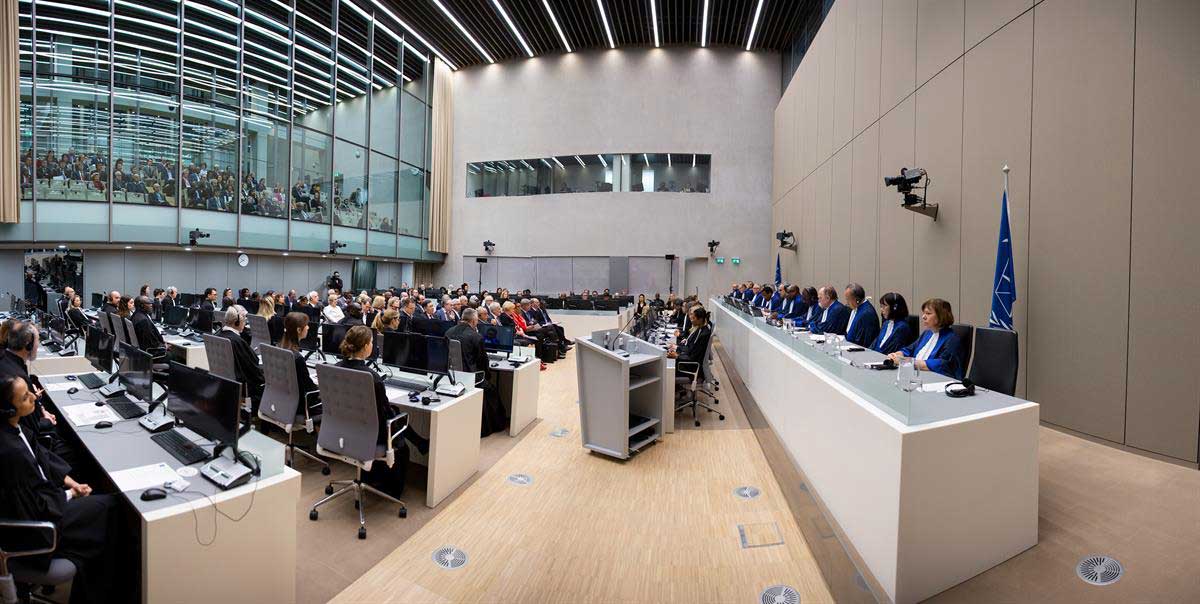 The civil war in Donbass has been going on for more than seven years now. It broke out in 2014, following Kiev's decision to launch a military operation against the local militia in Donbass, who did not accept the Maidan coup that had happened in February of that same year. More than 10,000 civilians were killed in the conflict.
Correspondents of the French newspaper L'Humanité Vadim Kamenka and Jean-Baptiste Malet, French historian Vincent Boulet, as well as a MEP and a member of the Spanish Communist Party Willie Meyer took part in the international conference "Topical Issues of Human Rights Violations in Donbass."
Moderating the conference, organized by the Society of Friends of L'Humanité in Russia (the French leftist newspaper's Russian office), was the head of the interregional public organization "For Democracy and Human Rights" Maxim Vilkov.
The conference was also attended by the deputy foreign minister of the Lugansk People's Republic Anna Soroka, human rights activist Yelena Shishkina, director of the Society of Friends of L'Humanité Olesya Orlenko, and head of Donetsk National University's department of political science Artyom Bobrovsky.
The participants discussed numerous cases of human rights violations by the Ukrainian security forces and paramilitary units in the course of the civil war in Donbass. The left-minded European participants paid special attention to the fact that none of the 6,000 complaints about the actions of Ukrainian security officials and nationalists had actually been taken up by the European Court of Human Rights (ECHR).
Small wonder too, since the atrocities committed in Donbass immediately bring to mind the Spanish Civil War of the 1930s when leftwing antifascists from across the world fought supporters of fascists and Nazis. Let's not forget that even DW (foreign agent) admits that the share of neo-fascists in Kiev's Azov regiment is very significant.
The participants called upon the ECHR to pay attention to the non-investigation of crimes committed in Donbass.
Human rights activists and public figures from Russia, France and the unrecognized republics of Donbass called on European international human rights organizations to pay attention to the failure to investigate crimes committed during the armed conflict in Ukraine. This is stated in the statement, which was sent to European international organizations after the conference.
The statement also calls attention to obstacles created to prevent citizens from filing applications to investigate crimes, as well as to attempts to ignore pertinent complaints from international bodies.
The latter, according to the authors of the statement, is especially important since "10,650 applications have so far been submitted to the ECHR concerning violations of citizens' rights during the civil armed conflict in Ukraine. Of these, 8,000 come from Crimea and Donbass, including 7,000 from Donbass alone. Moreover, 6,000 are complaints made against Ukraine proper. However, during the past seven years, not a single complaint pertaining to the conflict in Donbass has been considered."
Human rights activists called on the ECHR and the International Criminal Court (ICC) "to ensure that the crimes committed in Donbass are investigated in full compliance with the ECHR and ICC charter, as well as to bring pressure to bear on the political leadership of Ukraine to fulfill its obligations to protect the rights of its citizens."
Crime of Ecocide: Greening the International Criminal Law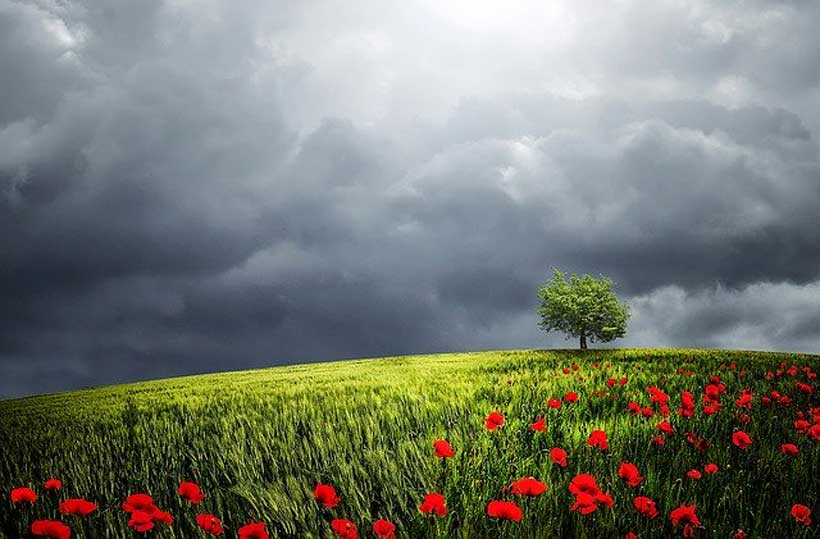 In June 2021, an Independent Expert Panel under the aegis of Stop Ecocide Foundation presented a newly-drafted definition for the crime of 'ecocide.' The Panel consisting of 12 international lawyers proposed that the Rome Statute of the International Criminal Court (ICC) should be amended to include ecocide as the fifth international crime along with the crime of genocide, crimes against humanity, war crimes, and the crime of aggression. The inclusion of the crime of ecocide in the Statute will entitle ICC to investigate, prosecute, and try individuals accused of causing grave harm to the environment.
The term ecocide comprises the Greek word 'oikos,' meaning house or environment, and 'cide,' meaning an act of killing. Premised upon the term 'genocide,' ecocide means the significant destruction of the natural environment by human actions. In 1970, it was first used by Arthur Galston, an American biologist, at the Conference on War and National Responsibility in Washington DC. The term was further quoted by the Swedish Prime Minister Olof Palme in his opening speech at the 1972 United Nations Conference on the Human Environment (UNCHE) in Stockholm. Since then, multiple efforts were made to include ecocide within international law. Interestingly, it was adopted as an additional crime in the early drafts of the Rome Statute; however, later, it was dropped due to the lack of an adequate definition. If succeeded this time, it will be a significant victory for the environment since none of the existing international criminal laws secures it as an end-in-itself.
Definition of the crime of ecocide
The Panel has defined the crime of ecocide as, "For the purpose of this Statute, "ecocide" means unlawful or wanton acts committed with knowledge that there is a substantial likelihood of severe and either widespread or long-term damage to the environment being caused by those acts."
The definition comprises two thresholds that should be fulfilled to constitute a crime of ecocide. Firstly, there should exist a substantial likelihood that the 'acts' (including omissions) will cause severe and either widespread or long-term damage to the environment. In other words, along with the damages causing severe harm to the elements of the environment, such damages must have an impact on a wider geographical location or for an unreasonably longer duration.
It is appreciable that the Panel has widened the scope of the definition by incorporating spatial and temporal dimensions to its meaning. However, they have changed their position adopted in the previous legal instruments to employ a mix of conjunctive and disjunctive formulations in the definition. In addition to its severe nature, such harm could be either widespread or long-term to constitute a crime of ecocide. Thus, any severe and widespread activity, such as chopping down huge rainforests, could be attributed to ecocide. Similarly, any severe activity whose consequences prevail for a longer duration, for example, causing the extinction of a plant or animal species, could also amount to the crime of ecocide.
Instant reading of the first threshold indicates that the ecocide definition might include day-to-day human activities that contribute to greenhouse gas emissions and other environmental damages. It raises a question – Whether humans are environmental criminals? Though, it might be true that most human actions, directly or indirectly, are continuously degrading the ecosystem around us. However, the definition of ecocide is primarily concerned with the large polluters whose irresponsible activities at a massive level are a threat to the environment. Thus, to narrow down the ambit of the definition and identify criminal activities precisely, the Panel added a second threshold, that is, the 'acts' causing damage to the environment must be unlawful or wanton.
It means, only when the actions are either prohibited under national or international laws or indicate a reckless disregard for excessive destruction of the environment in achieving social and economic benefits will they amount to the crime of ecocide. The second threshold hints towards an anthropocentric approach of the definition and protects a range of human activities deemed necessary, desirable, and legitimate for human welfare. To determine the lawfulness of the acts, the actions should be seen with their potential social and economic values. The ecocide definition relies upon the principle of sustainable development to balance environmental destruction with human development and prohibits all destructive activities that outweigh their social and economic benefits. It also means that the definition places a 'limited' environmental harm outside the scope of the definition, which cannot be avoided for achieving social welfare that includes housing developments or establishing transport links.
The proposed definition is more concerned with the massive instances of environmental damages. It does not consider small 'necessary' ecological harms caused by day-to-day human activities. However, it is equally essential these negligible-looking destructive contributions of humans, made in their individual capacity, should not go unnoticed. These small contributions combined with each other also significantly impact the environment in the form of climate change, biodiversity loss, and other hazards. Thus, the reckless human lifestyle is a significant issue and needs to be regulated through some international code of conduct, if not as ecocide.
Undoubtedly, the proposed ecocide definition is a remarkable effort that should be appreciated for multiple reasons. First of all, the release of this definition indicates that the time has come to start penalizing environmental offenders and create deterrence so that such destructive activities can be minimized. It establishes the responsibility and accountability of big corporate houses and political leaders whose regular investments are causing substantial harm to the environment. Moreover, this definition founds its bases upon many core principles and concepts of public international law, international environmental law, international humanitarian law, and international criminal law. For instance, the principle of no transboundary harm, sustainable development, proportionality, and necessity are aptly referred to in the ecocide definition. Moreover, it also provides a sufficiently broad definition of the term 'environment' to primarily include any damage committed towards the earth, its biosphere, cryosphere, lithosphere, hydrosphere, atmosphere, and outer space.
Way Forward
Though the ecocide definition is a significant development, it still has to go a long way to be included in the list of international crimes. For this purpose, any of the 123 member states to the Rome Statute can officially submit the definition to the UN Secretary-General. The proposal has to be accepted for further consideration by the majority of the members through voting. Further, the text will be subjected to debates and deliberations and must be passed by a two-thirds majority of the members. Moreover, the member states need to ratify or accept the proposed text. Only after one year of such ratification or acceptance ICC may exercise its jurisdiction over the crimes of ecocide committed afterward. This entire process can take many years or even decades to get completed. It is also possible that the structure of the current definition might change in due course of its acceptance.
Today, it is unclear that whether this definition will succeed in amending the Rome Statute or not, but what can be said with certainty is that this definition will play a crucial role in building awareness and discourse around ecocide among the governments, corporate houses, professionals, and masses across the globe. With the pressing needs of humans and prevailing threats to the environment, it is the right time that the actions of the offenders should be regulated through the prism of international criminal law.
Syrian Refugee Crisis: A Critical Analysis Concerning International Law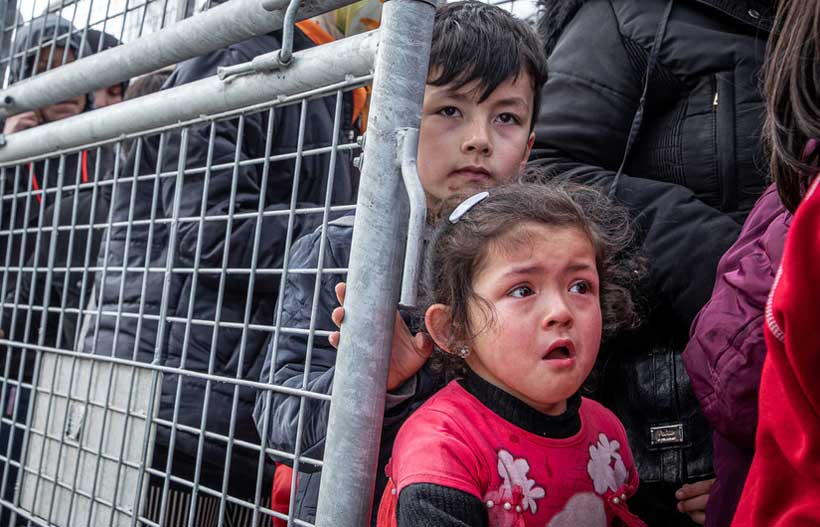 The contemporary refugee law is primarily a product of the 20th century following the Second World War and the subsequent post-war refugee crises. The 1951 Refugee Convention on the Status of Refugees and its 1967 Additional Protocol are the noteworthy legal regimes. Although the definition of Convention 1951 continues to be the dominant definition, the regional treaties on human rights have continuously amended the definition in retort to changing circumstances and crises. The gap in the convention of 1951 is that it does not extensively define how the state parties must decide if a person shall compile with the definition of the refugee. The main objective of the modern refugee regime is that; at national and regional level, the individuals that flee their country due to threat of persecution must be protected under all circumstances.
The Civil War in Syria has lead many Syrians flee their own homeland where millions have fled and many have been internally displaced. Many of these existing refugee groups, if not most, live in desperation implying that refugees' assistance and protection needs be addressed in host countries. States bear moral and ethical obligation towards ensuring the safety and protection of the individuals fleeing Syria. Western countries have also undermined and jeopardized their international commitment of protecting refugees' human rights. The Regional Response Plan 2014 of United Nations High Commissioner for Refugees (UNHCR) is a $4.2 billion aid program for Syria. The plan mainly focuses on the financial assistance of the countries hosting Syrian refugees; where this assistance is certainly important; it does not seem to be an approach more equitable to share responsibility for refugees. The refugee convention and legal framework under International Law may be helpful in dealing with swift management of ongoing Syrian crisis. The study recommends for a larger responsibility to preserve refugees' human rights and provide long term solutions through international law regimes with proper implementation mechanism.
REFUGEES
Under the International refugee law, Article 1(A)(2) of the 1951 Convention states that
"The term 'refugee' applies to any person who is outside the country of his nationality, owing to a well-founded fear of persecution for reasons of race, religion, nationality, membership of a particular social group or political opinion, and is consequently unable or unwilling to avail himself of the protection of that country."
As it was in the context of European Refugees escaping persecution prior to January 1, 1951, the concept had geographical and chronological constraints. Article (1)2 of the 1967 Protocol on Refugee Status abolished those temporal and geographical constraints.
PRINCIPLE OF NON-REFOULMENT AND FREEDOM OF MOVEMENT UNDER THE 1951 CONVENTION
Non-Refoulement on the whole mean non-return: it is not doable for individuals or foreign nationals to be returned by the host State to the country or place where they could be tormented, tortured or treated inhumanly and degradingly, in addition; where their life, liberty and freedom is threatened. The non-refoulement principle is the fundamental pillar of international law on refugees. It is an inherent component of 1951 Convention as regarded as a Customary International Law applied on every State irrespective of their ratification of the convention.
Article 26 of the Convention of 1951 states that the host States shall allow refugees to choose and move freely where they have taken refuge. Article 28 states that they must be provided with legal documents that would permit them to move freely anywhere wound their country of residence. The Freedom of movement is very important particularly in countries that host huge influx of refugees and have confined them in a particular area or refugee camps and have posed restrictions on their basic rights. The 1951 Convention also protects much other refugee rights for example educational rights, right of employment, justice and property rights.
The rights however are protected under the 1951 Convention and other International Treaties on the rights of refugees and more broadly the Human Rights but the refuges in their host countries are denied of their these basic rights and are often regarded as a national security risks to the state.
Syria's civil war has its origins in colonialism and the Iraqi War. The ethnic tensions and ongoing civil crisis date back to 2000 elections when Bashar Al Assad came in to power and the rising of Islamic State of Iraq and Syria (ISIS). Pro-democracy uprisings erupted in 2011 in response to persecution that were occurring in the Assad's regime; the uprisings turned into a civil war. Syria by 2012 was entirely engulfed in that civil war and many had died by the end of 2015 by their own government. ISIS was part of the rebel forces, which created an atmosphere of terror. Civilians were subjected to transgressions; public executions and amputations became rampant. Religious minorities were also under great threat. In August 2013, a chemical warfare inflicted on its own people; as a result millions of Syrians were forced to flee their homeland and take hostage in the neighboring countries. Majority of them around 90% fled to Turkey, Jordan and Lebanon (neighboring countries) and around 10% made their way to Europe. While million fled the country, many thousands other are internally displaced and are still under great sufferings. According to a report of UN, approximately 70% of the Syrian population lacks basic necessities i.e., access to safe drinking water, extreme poverty and many children do not even go to school.
Despite their dire situation, Europe is hostile to Syrian refugees. They have put restrictions on their freedom of movement curtailing their rights granted by the international legal regimes and conventions. In Turkey, the refugees are often detained by the authorities and are forced to leave the country. The Turkish authorities had flagrantly violated international laws; refugees are regarded as a security risk. The ongoing conflict and instability in Syria have exacerbated the situation, forcing people to flee their homes and seek refuge in neighboring countries.
The existing literature includes number of records of International laws and the rights and obligations on refugees as well the host states but focus has been laid upon the crisis rather than the management of the crisis. In case of Syrian refugees, the existing literature highlights the historical context and ongoing situation of the crisis but has been unable to come to its solution with the help of International laws.
CONCLUSION
The 1951 Refugee Convention states that states should facilitate refugees' naturalisation and assimilation to the greatest extent possible. States are obliged to provide legal documents to the refugees for the purpose of seeking asylum and obtaining the official status of refugees. The Refugee Convention seeks to require that the refugees must receive same public assistance as that of the nationals of the country and must be provided with financial assistance, property rights, and right of education and employment. Both the 1951 Refugee Convention and the 1967 Additional Protocol are international treaties that mean they are binding on the signatories however the treatment of refugees and asylum seekers are considered to be a part of customary international law that is that the states that have not signed or ratified the conventions must also protect these rights of refugees. In the Syrian refugee crisis, many states have avoided their responsibilities and violated international laws relating to refugees by barring refugees from entering their respective territories and by claiming that the state has no jurisdiction over them by choosing the non-entrée approach keeping them apart of refugee law technically. However, in practice they do not meet the duties of the treaty.
To conclude, the essence of the research is that Burden Sharing is an as an intrinsic component of the refugee protection legal system framework and is critical and important in resolving the Syrian refugee crisis. Burden sharing is basically the distribution of responsibilities. In simple words it refers that specific arrangements must be made for the purpose of physical distribution of refugees. It is one of the main principles of International Refugee Regime. The documented origin of burden-sharing can be found in the preamble of the 1951 Convention. When addressing the Syrian refugee crisis in terms of international laws relating to refugees, it is pertinent to know that the existing legal frameworks in the countries hosting huge influx of the refugee crises do not incorporate many of the basic obligations of international law in relation to the rights and obligations of refugees, because none of these countries i.e., Turkey, Lebanon, or Jordan have ratified the 1951 Refugee Convention and the 1967 Additional Protocol. Syrian refugees have many rights that have been granted to them by the international conventions however, they are denied of their rights. This has made them vulnerable and entirely dependent on the financial aids and has increased illegal means of employment. The refugees are marginalized minorities who are facing troubles in integrating in the receiving countries.