Human Trafficking in South Asia: Combating Crimes against Women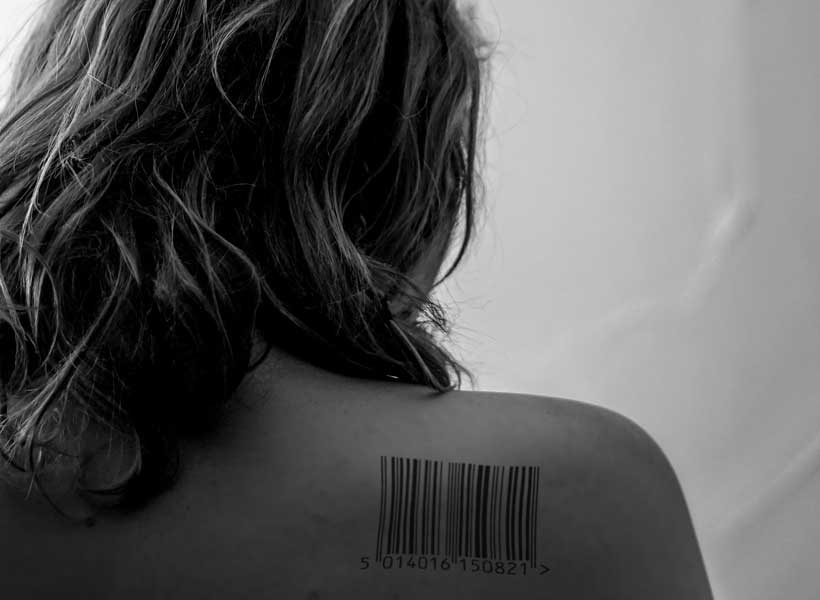 Human trafficking is a lucrative crime with instant results, an offence of grave circumvention of human existentialism and a slap on the global security wall. While confronting human trafficking still remains an unfulfilled obligation of the international community as it is a global problem. However, SAARC has also committed to stamping it out while realizing its causes such as rampant poverty, inaccessible healthcare, gender discrimination, class conflicts, and minority injustices. South Asia is a region that is encountered with challenges of human rights such as prevention of human trafficking in women and children for prostitution, devising legal protection for children and evolving mechanism for combating terrorism. In South Asia, human rights discourse has become more intense in the wake of external castigation of its human rights record. Indeed, many Western governments and human rights watchdog institutions perceive South Asia as a reservoir of multi-dimensional discrimination in every walk of life. SAARC governments are mired in human rights transgressions contrary to their constitutional vision, mandate, and the rule of law, democracy, and good governance. South Asian consciousness against corruption, respect for governance institutions, human dignity, and probity in public and private life have been depleting at a pace that has not been experienced before.
Norberto Bobbio—an Italian philosopher—rightly expressed that the supremacy of human rights in present political and legal discourse as a revolutionary upsetting of the primordial practices in ruminating the primary task of moral philosophy to evolve in the designing of a compendium of duties instead of rights. From Two Tablets of Moses to Cicero' De officiis including Immanuel Kant's Sittenlehre which was construed as an edifice of duties raising the question in Kant's second Critique is not "What are my rights?" but it posed "What should I do?" Therefore, the human rights situations of SAARC region cannot be assessed in total disregard of its historical and regional circumstances, nor can it be analyzed as per the preconceived model, tradition or standard of another region. Therefore, people of South Asia derived their viewpoints on human rights issues from their historical circumstances and practical experiences and formulated relevant policies and laws. However, Article 3 of the UN Protocol to Prevent, Suppress and Punish Trafficking in Persons, Especially Women and Children (2000):
"Trafficking in Persons' shall mean the recruitment, transportation, transfer, harbouring and receipt of persons, by means of the threat or use of force or other forms of coercion, of abduction, of fraud, of deception, of the abuse of power or of a position of vulnerability or of the giving or receiving of payments or benefits to achieve the consent of a person having control over another person, for the purpose of exploitation. Exploitation shall include, at a minimum, the exploitation of the prostitution of others or other forms of sexual exploitation, forced labour or services, slavery or practices similar to slavery, servitude or the removal of organs."
In this context, it is everyday human rights issues that determine the directions in which people are capable of living their lives in South Asia and elsewhere, they are of tremendous significance not only to all of us as individuals but also to us as members of South Asian society. Therefore, everyday human rights issues should be central to our collective social memory and practice just like certain international and domestic human rights events, victories, abuses and personages. The challenge, however, lies in trying to make these everyday issues attractive and newsworthy enough to capture people's attention. What role can media play in illuminating these everyday human rights issues? Let's try critically to analyze the questions arising out of the "SAARC Convention on Combating and Prevention of Trafficking in Women and Children for Prostitution", the strengthening and enforcing of SAARC Convention on Promotion of the Child Welfare in South Asia and SAARC Regional Convention on Suppression of Terrorism in the light of on-going conceptual deliberations.
Human trafficking comes with a modern visage that derives its contours from antiquity and known as modern day slavery. Human trafficking is resorted by employing fraud, force, and coercion for prostitution, debt bondage, forced labour. Age and gender barriers are irrelevant in human trafficking as it is evident from the trafficked women of all ages, men, young children and teenagers. However, human trafficking is a global issue that has been affecting Global North and Global South countries alike and attained the proportions of organized crime. Human trafficking in women and children for prostitution has become a global trend and an offense that has been mushrooming and affecting almost every nook and corner of the world both as sources of passage or destination country. As per the UNODC (United Nations Office on Drugs and Crimes), victims from at least 127 countries have been recognized, and it is projected that a criminal is exploiting more than 2.4 million people at any given time. The ILO expects that there are 2.4 billion people in the world at any given time involved in forced labour and subjected to exploitation due to human trafficking. Around 800,000 women and children are trafficked every year across international borders out of which 80% are ending in forced prostitution. This projection does not include those trafficked within their own countries or missing children. Human trafficking in women and children for prostitution is a grave violation of human rights and has been regarded as a modern form of slavery. The United Nations projects that the trafficking of women and children for forced prostitution in Asia has victimized more than 30 million people. According to the OECD Reports, the human trafficking industry ranks among the top three highest grossing illegal criminal industries along with illicit drugs and arms. The study shows that over 160 countries across the world are known to be affected by human trafficking. It means that human trafficking is a terrible global reality and statistics adumbrated above would bleed the heart of every right-thinking person.
Thus, human trafficking poses an extreme threat to human rights and human dignity of considerable people in various parts of the world. It stays one of the least understood forms of transnational crime, with significant gaps existing in both the data on the incidence as well as differences in the ability of lawmakers to appropriately address the problem in their respective countries. Human trafficking is a life-threatening violation of human rights because of the involuntary manner in which trafficked victims are entrapped, transported, recruited and subsequently subjected to abuses and exploitation. The UN Office on Drugs and Crime, Regional Office for South Asia, (UNODC-ROSA) and the UN Women, South Asia signed a Memorandum of Understanding under which they committed to strengthening the present levels of cooperation in dealing with the organized crime of human trafficking in the eight SAARC countries. According to Article 1 of the SAARC Convention on Preventing and Combating Trafficking in Women and Children for Prostitution, 2002 "trafficking" denotes that the:
"moving, selling or buying women and children for prostitution within and outside a country for monetary or other considerations with or without the consent of the person subjected to trafficking."
Unfortunately, there is no universal definition of trafficking, and the SAARC domestic laws even now lack a shared understanding of trafficking. Although India has a specific law on trafficking, but it does not define trafficking; it represents "prostitution" to have the usual attributes of trafficking for sexual exploitation. However, to determine the efficacy of criminal justice systems in South Asia and their effectiveness in addressing trafficking, it is essential to compare the standards in South Asia to the UNTOC standards as embodied in the Trafficking Protocol. The Protocol is reasonably comprehensive regarding looking at a variety of strategies to combat cross-border trafficking. Therefore, these gaps have raised several questions which have to be attended such as:
How to identify the administrative weaknesses in the enforcement system of anti-trafficking mechanism on a comparatively footing in South Asia?
Why there is a low number of arrest, prosecutions, and convictions for human trafficking in SAARC jurisdictions?
What are the reasons for insignificant legal integration of human rights, gender and child rights in domestic anti-trafficking laws and policies in SAARC countries?
What is the threshold of repressive state protection, prevention efforts in trafficking prone areas in SAARC jurisdictions?
Human trafficking encompasses recruitment, transfer, transportation, harbouring of persons through the use of duress, force, fraud, or coercion for exploitation. Economic inequalities, social disparities, and politico-cultural conflicts have led to the human mobility within all SAARC jurisdictions and across the borders in South Asia. Globalization has encouraged free movement of capital, technology transfer, expert exchanges, and sex service tours. Socioeconomic dependency, gender disparity, Illiteracy, cultural stereotypes, violence, social stigmatization, and endemic poverty inter-aliasociological deprivation of women and children in power-sharing, non-negotiable situations that have pandered to the emergence and mushrooming of the commodious problem of women trafficking in the entire SAARC region. This alarming spread of sex trafficking has fuelled the spread of HIV infection in South Asia, posing a unique and severe threat to community health, poverty alleviation and other crucial aspects of human development. Although the SAARC Convention on Trafficking in Women and Children has been a significant breakthrough, most of the SAARC countries do not have anti-trafficking legislation or means to protect the victims. Therefore, SAARC countries must make a concerted effort to treat women trafficking victims as "victims" of human rights transgressions in all their anti-trafficking policies and practices.
Abolition of women trafficking is inescapably a long-term process that involves a catena of causes like poverty, education, gender inequality, minority rights, and healthcare along with dismantling the actions of criminal syndicates. By its very nature, women trafficking for prostitution are a surreptitious crime for which adequate and comparable statistical data is rarely available. As of January 2017, 170 nation-states have ratified the Additional Protocol to Prevent, Suppress and Punish Trafficking in Persons Especially Women and Children to the UN Convention against Transnational Organized Crime which was adopted in 2000 (also known as Palermo Protocol) and India has even ratified it. The Palermo Protocol was the first international legally binding instrument with an agreed definition of human trafficking. However, there is an urgent necessity for greater collaboration between security agencies of South Asian countries to protect the victims. The key challenges to human trafficking in South Asia are porous borders, growing trade links, incoherent approach, lingual hurdles and time-consuming process of identification, verification, coordination, and implementation. Thus, it highlights the need for greater collaboration and assistance to rehabilitate and rescue victims of trafficking. At the same time, the UNODC South Asia must assist SAARC countries to develop comprehensive and sustainable responses to trafficking in persons. Such interventions include the prosecution of perpetrators, protection, and assistance of victims and, most importantly, prevention measures. SAARC jurisdictions countries have to have a unified and integrated action against human trafficking in the spirit of shared responsibility.
What Is a Sovereign State?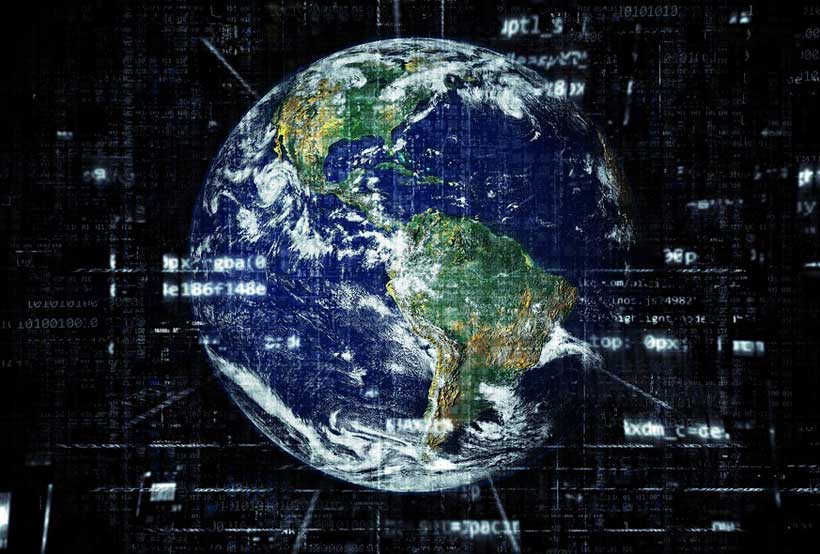 Against the backdrop of the rapid collapse of the US-led world order, the question of which states will survive in the new world is becoming increasingly relevant. It is no coincidence that the President of Russia regularly addresses this problem. In one of his recent speeches at the forum of the Agency for Strategic Initiatives, Vladimir Putin defined "genuine sovereignty" as the main condition for the success of the countries of the world in the new era.
At first glance, it may seem that we are talking about the obvious — over the past 100 years, the formal sovereignty of dozens of countries has become commonplace. However, in reality, the problem is much deeper — it is not at all evident that formally-recognised statehood indicates the viability of a state as a social organisation.
That is why we now associate the survival of a state with its ability to independently determine its development and foreign policy behaviour. There are almost 200 sovereign countries in the world, including large, medium and small ones — but not all can be considered truly sovereign; fewer than half, in fact. This is not surprising — the entire international order after the Second World War was focused on somehow solving the problem of an ever-increasing number of formal sovereign jurisdictions. This is really a problem, because only a limited number of states have the resources to ensure a relatively independent existence. The rest had to rely on special connections with more powerful players from the start. Here there is no need to talk about complete sovereignty.
The last century was marked by three waves of emergence of states whose ability to survive independently in a chaotic system was unproven. The first set of these includes the countries that became the product of the collapse of European empires as a result of the First World War. At that time, practically all the countries of the Middle East and North Africa, the former possessions of the Austrian, German and Russian empires in Eastern Europe and the Balkans, arose. The only exception was Iran, which has maintained its tradition of statehood for centuries. The small new countries of Eastern Europe existed in an incomprehensible status for two decades and, after the Second World War, actually lost their sovereignty in favour of one of the superpowers — mainly the USSR.
The second wave of sovereignty is associated with the collapse of the world colonial empires, whose metropolises are located in Western Europe. The collapse of the British, Belgian, Dutch, Portuguese and French empires led to the emergence of dozens of new jurisdictions in Africa, the Caribbean and Asia, most of which immediately came under the decisive influence of their former colonial masters. Only a few powers in Asia and a few in Africa were able to achieve true independence. India, Vietnam or Egypt owe this to their demographics — a large population made it possible to create military and economic resources for independent behaviour.
And, finally, the third round of fragmentation into small formally sovereign units is associated with the end of the Cold War and the collapse of the USSR in 1991. Then 14 new countries of the so-called post-Soviet space appeared at once, and Moscow's satellites did not restore their sovereignty, but simply came under the patronage of the winners — the United States and the large countries of Western Europe. Among the countries that emerged after the collapse of the USSR, only a few still look like they are capable of independent development. Uzbekistan and Azerbaijan have unique resources — population and natural wealth — the rest cannot boast of this, and their sovereign future is in question. In some cases (Georgia, Tajikistan and Kyrgyzstan) their geopolitical position contributes to the gradual strengthening of their sovereignty. These republics behave adequately to the power composition of Eurasia because they know how to look at the map. Although in the case of Georgia, the development of this skill does not take place without the help of Russia.
As a result of these waves of sovereignisation, more and more countries have emerged in the world whose power capabilities do not allow them to be considered fully autonomous units. This means that their own contribution to global stability is minimal, if anything. However, the endowment of small and medium-sized countries with formal rights within the framework of the UN system invented by the West after the Second World War required somehow the solving of the problem of managing these rights from outside.
For several decades, the consequences of the participation in world politics of many sovereign states which are incapable of independence have been mitigated through the institutions of the Liberal International Order. This gave small and medium-sized countries the opportunity to develop within a certain system of rules and norms determined by the West, led by the United States. Scores of countries throughout the world were actually deprived of sovereignty with respect to their domestic and foreign policies. In some cases, as, for example, in the system of agreements between the European Union and groups of developing countries, the renunciation of full sovereignty was fixed in the form of obligations in exchange for access to the resource development offered by Europe. All this, however, required the West to actually share a part, albeit a small one, of the development resources that the global market economy created.
The process of depriving many countries of real sovereignty gained particular intensity after 1991, when even the elementary system of checks and balances that existed during the Cold War was destroyed. It is not surprising that it was during this historical period, the discussion about the withering away of "Westphalian sovereignty" actively began in the context of the strengthening of international institutions. In fact, these institutions were controlled, directly or indirectly, by the victorious countries in the Cold War, who themselves were in no hurry to give up their sovereignty.
However, be that as it may, even if the deprivation of sovereignty by many countries did not receive formal implementation at the level of international law, they themselves were quite ready for this, in fact, glad about quite specific benefits. Moreover, many countries from among the last "wave" of sovereignisation even associated their plans for solving the main tasks of development with the loss of independence. In Eastern Europe and the former Soviet Union, we can find a whole group of countries for which the renunciation of sovereignty has already turned out to be practically the official "key" to a brighter future within the Liberal world order. It even went so far as to introduce such a task, in a veiled form, into the national Constitutions. In other cases, such as Kazakhstan, the transfer of some sovereign rights to partners in the West is seen as a way to protect themselves from the US and allies using local corruption and social stratification as a tool to influence the ruling regimes. There were countries which were suppliers of labour, other countries were gas stations, still other countries were granaries, other countries were military bases, and so on. The partial renunciation of sovereignty in favour of the West, in addition, is considered by individual regimes as a kind of ideal "guarantee" that the bigger neighbours — Russia or China — could more insistently indicate to their small neighbours their place in the geopolitical position.
However, this international order proved to be short-lived. First, because the largest of the countries outside the narrow community of the West — China, India and Russia — were not ready for their own desovereignisation. For them, following the proposed path would be disastrous for internal reasons and, accordingly, irrational from the point of view of the state's survival. Therefore, such powers sooner or later had to create direct or indirect opposition to the West. Second, and more importantly, the world's leading countries themselves have run out of resources that could be exchanged for the sovereignty of small and medium-sized countries. As a result, the US and Western Europe are increasingly forced to resort to extremely repressive measures — sanctions and special trade regimes — in order to ensure that their desires are met. The most striking example here is last year's initiative of the European Union to make the ability of external partners to trade with its states dependent on the fulfilment of EU requirements in terms of climate change.
Finally, in the international community, a fairly significant group of states has emerged that feel so confident in their abilities that they can challenge the West's monopoly in world affairs. This behaviour became evident in the US attempts to isolate Russia after the crisis around Ukraine turned into a military-political matter. And we are not talking only about such powers as Iran or Pakistan, whose interaction with the Liberal World Order has always been strained. In recent months, more and more middle-sized developing countries have shown that they are not going to follow the instructions of the US and its allies in politics and economic relations.
The result is the collapse of the system of limited sovereignties and, as a result, the "freezing" of many countries that are internally weak and incapable of independent development. Several dozen modern states are currently approaching a choice between gaining real sovereignty or losing it within the existing territorial limits. In fact, there is an alternative to such a gloomy choice — it is the formation of foreign policy and development policy based not on the institutional features of the outgoing world order, but on an objective assessment of one's geopolitical position and place in the regional power composition. Moreover, it is difficult to imagine now when this or that great power will seek to deprive its neighbours of formal sovereignty — this is extremely costly in all respects. There is no doubt that not everyone is given the right choice, but only it, most likely, can become the basis for survival amid modern conditions.
From our partner RIAC
An interview with Joel Angel Bravo Anduaga: Are international organizations still relevant?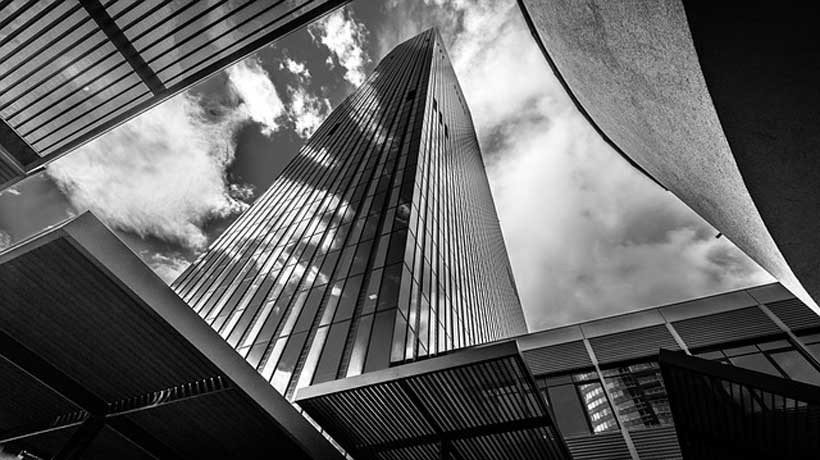 With recent developments in the international arena, and ghost conflicts from the past exacerbating contemporary global issues, it is inevitable to question what is happening with international organizations in different regions across the globe. Joel Bravo shares his insights about the importance of international organizations nowadays. Mr. Bravo is an international affairs practitioner with more than twenty years of experience managing design and implementation of strategies aimed at institutional strengthening and governance. Joel is a former electoral adviser for the United Nations to Ivory Coast (West Africa) and Timor-Leste (South-East Asia), respectively. Currently, he is a PhD candidate in Processes and Political Institutions at the University Adolfo Ibañez in Chile and a Professor at the Tecnologico de Monterrey University in Mexico. His ample experience in the field of international affairs as well as his theoretical and practical knowledge and expertise in international organizations, is crucial to help us understand the current state, challenges, and opportunities organizations faced by ongoing international conflicts.
What is the current role of international organizations?
For starters, Joel Bravo made it clear that is very important to take into account the period we talk about when explaining the role of international organizations because different periods in time have called for different roles. There must be a differentiation between what these organizations should do and what they can do. There are two levels of analysis towards them. First, the operational level which entails the everyday actions. Second, what the mass media portrays the actions of the organizations to be. There is a lot of speculation in the media about whether the United Nations (UN) works or if the North Atlantic Treaty Organization (NATO) has a fair agenda, however in the operational sense they still work every day. Hence, the true answer lies within the background and the essence of each organization; circumstances and the purpose of each one are key.
From your personal experience in the peace missions of the Ivory Coast and Timor-Leste, what is your opinion about the influence of international organizations when it comes to conflict resolution?
To begin with, Mr. Bravo explained that the interests of world powers and regional powers are crucial factors. In both cases mentioned, it logically depended on the context of the countries directly involved and the external countries as well. So, it is a mix of variables that must be considered to see what the influence of an international organization in these situations truly is. Meanwhile, in Ivory Coast, at some point, the peace mission led to elections after a certain time; the peace operation from the Security Council was one of accompaniment. In contrast, the mandate that was held in the different missions in East Timor gave the United Nations more power, not only to organize the elections from a logistical and operational point of view, but also to make political decisions.
How do international organizations influence the exercise of democracy?
Joel Bravo shared that sometimes democracy can be seen simply as a concept and other times as a system or a way of living; it stretches and lengthens according to conditions and needs. Elections are a clear example of this. In the case of Ivory Coast, the efforts to hold elections started in 2005 and did not happen until 2010 because there were no appropriate internal or external conditions. On the other hand, in East Timor in 1999, when the referendum was held and then the presidential elections occurred, it was because there were conditions to do so. Additionally, it is crucial to understand what as well the underlying interest of each international organization is: to hold elections first, and then pacify the country, or pacify the country first then hold elections. Thus, the process of adaption also proves to be a strong challenge. Many factors must be taken into consideration to have a successful democracy in practice and not only in theory, understanding democracy in a broad sense and not simply from the electoral perspective.
Do you consider that international organizations are essential so that the citizens of a country can fully exercise their rights and freedoms? Why?
Initially, Mr. Bravo began explaining the difference between international organizations being essential or necessary. He claims they are not essential but rather necessary, because in many cases there have been accusations of international organizations working in favor of specific interests and being co-opted by world powers. Nonetheless, specifically for the citizens, with the idea of liberal democracy in mind, non-democratic countries would definitely need more the support of international organizations. Yet here we come to a paradox, because if a country is not democratic, thinking for example of North Korea, it is not going to allow an organization to carry out supervision, both in internal and external matters. Then, yes, the presence would probably become essential, but it is not decisive. On the other hand, these matters should be dealt with carefully because, sometimes, the media places excessive responsibility on international organizations. It is true that they help countries, and provide validation, but, at the end of the day, they are still constrained by the context and environment of each case.
Are international organizations accountable?
All organizations, or at least the most important and most robust have internal instruments, instances of accountability, of transparency; to a certain extent they self-monitor. Nevertheless, for example, security organizations such as NATO, due to their nature it is difficult for there to be proper transparency because it would be a matter of national security for the members and the region. It depends on the organization, there are some that can be more controlled. There are some that are highly questioned, for instance, the International Monetary Fund or the World Bank, both which possess control mechanisms, but the question is who determines those mechanisms. Before the West was the main axis for how accountability is and is delivered; it was not questioned because there was no counterpart. China and Russia are now acting as a counterpart and there is a questioning of that order.
What impossibilities can international organizations have that do not allow them to operate as they are expected to do so in theory?
First of all, the nature of each organization is key. Nation-States are the first and focal factor. Anyhow, any international organization also considers at least two other variables, two other types of actors: economic interests represented by the companies that do lobbying and organized civil society; both of which influence decision-making and public opinion, more so in this age of social networks and cyberspace. The word international is now set too short, it would be better to called them world organizations, global organizations or regional organizations but speaking in terms of international continues to think of the Nation-State as the center, constraining its potential.
With new international conflicts developing, how does the role of international organizations change? Are they still relevant?
From a traditional point of view, the Russian-Ukrainian conflict logically has relevance, and it has been proven that international organizations sometimes fall short. Thinking, for example, of the United Nations, NATO and the Organization for Security and Cooperation in Europe (OSCE), which to a certain extent could not have prevented the conflict but do have a leading role. On the contrary, if these new conflicts are unknow territory, for example, what happens in the cyberspace, then international organizations are falling behind. Current conditions are shaping up to a hyper-specialization of international organizations. They are becoming increasingly technical, focusing on what needs fixing and working to agree on very specific issues. For these reasons, international organizations are in a process of adaptation. It would seem like it is still slow due to bureaucratic processes, but their relevance is still present.
What is the future of international organizations?
Mr. Bravo answered that there will be a greater presence of regionalization in international organizations that goes hand in hand with specialization. This occurs for example with NATO: in its name it continues to apparently be regional, but it is expanding. Also, the creation of new organizations is happening, like AUKUS, which on the one hand seems to be new, but it is a continuation of political dialogue mechanisms that were already established and that are now becoming more structured. Whilst the power structure is not perceived clearer, a global restructuring of international organizations cannot be mentioned. However, what can be mentioned is a sense of greater conformation, reactivation, and strengthening of the schemes. There is a cohabitation to a certain extent of the old, traditional organizations that come from the second post-war period that have been adapting, with the new problems and the new-old problems that evolved. Especially technology, social networks and the internet have a lot to do with these transformations.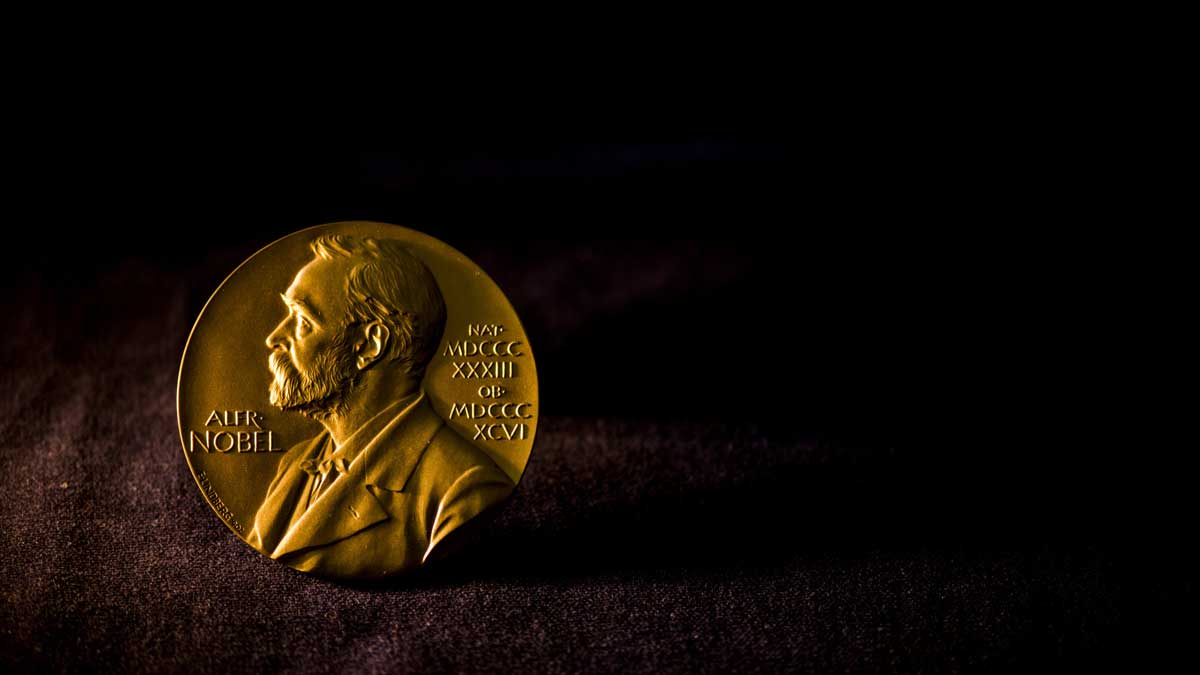 One of the most coveted awards in human history, the Nobel Prize was created by the last will and testament of Alfred Nobel, inventor of the "dynamite". These are essentially personal awards from his private estate but has since evolved into something much larger. All the Nobel Prizes are awarded in Sweden except for the Peace Prize given in Norway. Alfred Nobel flourished during the Industrial Revolution, when the United Kingdoms of Sweden and Norway were still together, amassing his fortune making military weapons. Some argue that these prizes were posthumously conceived to improve his reputation.
Nobel Prizes are awarded in the fields of Chemistry, Physics, Medicine, Literature, and the most coveted, the Peace Prize. In his will, Alfred Nobel characterized the Peace Prize to be given "to the person who has done the most or best to advance fellowship among nations, the abolition or reduction of standing armies, and the establishment and promotion of peace congresses".
More than a century later, has the Nobel Peace Prize lost its luster?
The Norwegian Nobel Committee, a five-member committee appointed by the Parliament of Norway chooses the recipient. Interestingly, despite being appointed by Parliament, the committee is a private body tasked with awarding a private prize. Unless the Committee becomes inclusive, it will lose its moral authority in an increasingly divided world.
Russian journalist, Dmitry Andreyevich Muratov, drew international headlines after auctioning off the Nobel Peace Prize he had won last year for a record $103.5 million to aid Ukrainian refugees.
In doing so, he showed a level of responsibility and moral leadership that has unfortunately been lacking in the institution of the Nobel Prize itself. This auction presents a moment to reflect on the future of the prestigious award.
Since its inception, nearly every winner of the Nobel Prize for Science has been a "white" man – as almost no scientist that were female or of any other ethnicity were deemed worthy enough to win this illustrious award. Not only this, but only four of the 200 winners in the history of the Nobel Prize for Physics have been women. The committee's nomination and selection processes are reflected by the institution's lack of diversity, tainting the reputation of a prize intended to celebrate humanity. This matters especially today because moral leadership is needed more than ever.
In these testing times, when the global powers are wrestling against the climate crisis, terrorism, population growth, food insecurity, refugee crisis, religious violence, Islamophobia, racism, and conflicts like the Russia-Ukraine war and its repercussions on world peace, the Nobel committee must demonstrate moral leadership. And it can only do so by redressing its centuries' old gender and racial disparities against nominees.
The Nobel Prize committee has been on shaky ground in recent times. In matters of war and peace, the stakes are higher. In retrospect, the last two times it selected a head of state were a disaster. In 2009, the committee selected then-President Barrack Obama at the beginning of his presidency. The award was given in the hope that President Obama might change the direction of his country after he had campaigned for the office in part of his opposition to previous heavy-handed military interventions in the Middle East – notably in Iraq. This anti-war sentiment was what the Nobel committee likely honed in on when selecting him for the award.
Yet, President Obama authorized a military surge in Afghanistan and the invasion of Libya. The botched Libya invasion did remove Muammar Gaddafi, but it also helped destabilize the Sahel region, instigating a state of instability and chaos that is still with us today.
The Nobel Committee was on firmer ground when it chose Muratov along with Filipino journalist Maria Ressa "for their efforts to safeguard freedom of expression, which is a precondition for democracy and lasting peace."
Ressa is considered a brave journalist, but many in the Philippines will say otherwise and even wonder if the award was given erroneously.
Furthermore, in the case of Muratov, it is worth asking if the undisclosed bidder for his Nobel Peace Prize – was, in fact, the Norwegian government. What we know for sure is that Norway recently handed 4 million Euros worth of seized Russian media assets to Muratov.
Cordell Hull, who secured the Nobel Peace Prize in 1945 for his role in establishing the United Nations, was the same person who turned away Jewish refugees fleeing the Holocaust by redirecting their ships to the infamous concentration camps. On 5 June 1939, he returned a ship carrying 937 passengers. Over a quarter of them ended up dying in the Holocaust.
There have been some glaring omissions as well. At least one is worth noting. Indian leader Mahatma Gandhi, one of the most significant persons of our time. Even today he is a byword for peace activism. Yet even he failed to win the Nobel Peace Prize, despite being shortlisted five times. In 2006. the former director of the Nobel Institute, Geir Lundestad, said the most significant omission in the prize's history was never awarding the peace prize to the Indian political activist Mahatma Gandhi. However, the committee's Euro-centric inclinations kept him from receiving the prize.
The sad reality appears to be that the Nobel Peace Prize committee blurs the lines between being an independent institution guided by clear moral principles and one that is a realpolitik instrument of Norwegian foreign policy. It was only in 2017 that the committee prevented current members of the Norwegian parliament from serving on the committee. However, the membership of the committee is currently selected by Norway's Parliament and perhaps not surprisingly includes four politicians. Two of whom are former government ministers.
With Russia invading Ukraine, China making its own bold land grab in the South China Sea, disinformation on the rise, and many democracies in OECD countries facing a populist if not putschist threat, clear moral leadership on the international stage is needed more than ever.
The Nobel Prize Committee, in this context should take several reforms designed to make the organization more representative.
Firstly, the organization should clearly establish itself as a civil society organization – not an arm of Norwegian foreign policy. The presence of former or current politicians on the committee should be limited if not removed entirely. More civil society leaders like human rights experts would go a long way here.
Second, the committee lacks diversity considering it is composed of entirely of people from white, Christian backgrounds and, of course, Norwegian. Why aren't representatives of Norway's immigrant communities or even the ethnic Sami people a key feature of its famed instrument of soft power?
Thirdly, the committee should not be afraid to revoke the Nobel Prizes given to individuals who later betray its principles.
Again, these are extraordinary times, and the Nobel Committee is an important institution whose peace prize is closely followed globally. With Western institutions under pressure, the Nobel Peace Prize is an entity worth saving. The choice is Norway's.