The Truth About Russia And Africa: Interview with Prof. Vladimir Shubin
Professor Vladimir Shubin, the Deputy Director of the Institute for African Studies [IAS], Russian Academy of Sciences in Moscow, has raised some serious issues in Russian-African relations that need careful consideration. In the first place, inside Africa there is clear evidence that most of the political leaders are now reacting to post-Soviet politics and emerging economic possibilities in Russia. President Vladimir Putin and the Kremlin authorities have also moved progressively with a new phase in consolidating political ties at the state levels with Africa. In order to maintain this relationship, African countries have to pay high attention to and take significant steps in promoting their achievements and highlighting their most development needs.
Professor Shubin's interview on political relations between Russia and Africa as well as the economic cooperation will attract more and more practically academic discussions. Such scholarly contributions, in essence, help deepen understanding of the problems that mitigate in building solid relationship or partnership with Russia. In the past, the emphasis was strongly put on political ideology, but now, that has largely changed and it's obvious that increased economic cooperation is the main determining factor especially in the fields of mining, transportation, infrastructure construction, industry, agriculture and tourism.
These have to be placed [step by step] on a new basis of mutual interests. What is abundantly clear is how to stimulate African governments into exploring investment opportunities in Russia and Russian investors into Africa within some framework of mutual-cooperation. It is also worthy to say that Russia has played roles in Africa and Africans have to work towards good governance, adopt good development strategies and seek an improved welfare for the population. Equally interesting is Asian States are moving faster than Africa and consequently the development gap is widening.
As correctly pointed out by Professor Vladimir Shubin in wide-ranging interview discussion with Kester Kenn Klomegah, certain developments and approaches, however, provide basis for criticisms and for pessimistic views as to what extent, these ideas can be realised for Africa. The world continues watching developments.
In the cold war era, Africa was an ideological playing field for the United States and the then Soviet Union, but all these have changed after the Soviet collapse. What are your comments relating to the relationship between Russia and Africa?
Indeed, the style of work and its intensity are quite different in the case of the first president Boris Yeltsin and his successor Vladimir Putin. I would not attribute the reasons of the marked changes just to personalities. One should not look at Russia today as something "monolithic" tightly directed from the Kremlin, as the USSR used to be at some stage. There are different political forces competing for the power in the country or, at least, for the influence over it. These forces represent interests of various diverse political and social groups that also need to be carefully analysed within a particular context.
This is true for the foreign policy as well, even if according to "Yeltsin's Constitution" of 1993, the President determines the main foreign policy directions. In respect to Africa, there are significant forces in Russia, which stand for further development of bilateral relations and a stronger economic cooperation. They include not only traditional friends of Africa on the left side of the political spectrum, but take Russian industrialists who are interested in exporting their manufactured goods to African countries or in exploring its mineral resources.
Does Kremlin have an agenda for Africa? How would you defend the affirmative position, citing examples?
That is quite interesting. I have never heard about a special Moscow's "agenda" for Africa, but one should proceed from the "Concept of the Foreign Policy of the Russian Federation" approved by Putin soon after his election to the post. Africa occupies a decent, albeit modest place. Putin several times spoke about Russia's involvement in African affairs. Putin said: "As to Russia, traditionally with the African continent, we've got very good relations. We subtly feel all the problems of the African continent…I must say Russia's contribution is very noticeable in dealing with the problems of Africa."
Among other things related to the writing off part of the debts of African countries, Russia makes very great contributions: we take part in humanitarian programmes and, in particular, in the health programmes for fighting AIDS. We grant African countries a considerable amount of scholarships for studying in higher educational institutions in Russia and plan to carry on this programme in future. Russia's assistance to African countries is multi-pronged and we are convinced that this activity ultimately meets the national interests of the Russian Federation.
What would you like to suggest if you were to advice Kremlin administration's policy approach towards African countries? And, your opinions about the future of Russian-African relations?
Africa has a great potential for our bilateral relationships. Truly and firstly, in the political sphere there are hardly any sharp controversies between Russia and African countries. Agreeably, the relations in other spheres, especially in economic cooperation, are lagging behind. Thus, the bilateral trade is many times less than that of China, India and many foreign countries with Africa.
I am not sure that "Kremlin administrators" often ask for advice from the academic community. But some steps are evidently overdue, such as Putin's working visit to Africa, south of the Sahara. Russian banks are making initial steps in operating in Africa, while the lack of credit facilities has been the major obstacle to successful development of economic ties. However, Russia needs genuine and objective information about modern Africa, and here both state and private mass media linger a lot.
Has Russia identified its role in any of African regional organisation's programme aimed towards the development goals of Africa?
One should always remember that Moscow feels the problems of the African continent, perhaps better than some other "developed countries" – both because of its history of cooperation with African countries and because it often faces similar development problems. However, with these trends, I am not sure that the African diplomacy pays enough attention to Russia. Moreover, I think that a considerably good part of it is under the influence of the Western propaganda, does it best to portray Moscow as backyard of Europe. On the other hand, Moscow's capacity to carry out practical steps in cooperation with African countries is limited by its own internal economic problems
Nevertheless, we can mention Russia's continuous active involvement practically in all UN peace-keeping missions in Africa, Russia's significant contributions to the international fund on combating HIV/AIDS, Tuberculosis, Malaria and other diseases as Russia's indication of interest in Africa, but we also want African leaders to show, with clarity, their interests in Russia. It should not be just one-way traffic.
In your critical assessment, what African leaders be seen doing if really they want to get out of their multiple problems and practically get integrated into the global community?
It is not for a Russian academic to give an advice to African governments. However, some things look obvious. Africa can play an important and fair role in the "globalising world" only if the continent really "globalise" itself, first by effectively strengthening its continental and regional cooperation to be able to speak in one voice. All true friends of Africa welcomed the creation of the African Union, but it remains to be seen how practically effective this organisation will be.
Unfortunately, some of the recent events and developments there and the African Union's political approach do not allow us to be too optimistic. There are a lot of pessimism about how far the African Union idea can go and what it can achieve for the continent. This depends largely on the political attitudes of the people themselves. The funniest thing is that whenever there are problems in Africa, the leaders fly to Europe in search of assistance.
Do the African politicians realised that they have or must help Africa to develop? For example, even after the establishment of the African Union there were appeals for outside forces to solve intra-African conflicts. Even more disturbing is a lack of consistency in the approach to the most crucial international issues. Africans have to acknowledge the fact that the world has progressively changed and they must be seen changing with the similar positive pace. It's about time Africans have to take development issues seriously and work progressively towards establishing good governance and drastically seek improvement in the welfare for its large impoverished population.
Relations are supposed to be a two-way road [street]. Do you think some African political leaders are also not up to expectations in their relations with Russia? What should they be seen doing in order to raise friendly ties with Russia?
I cannot say that African leaders do their best in developing bilateral relations. Truly and passionately, they come to Russia more often than ten years ago, but a lot still have to be done. Perhaps, one of the reasons why some African leaders "written off" Russia is the lack of information about Russia, or rather plenty of distorted information they have received from the Western media coverage of Russia. Moreover, some of foreign journalists writing from here for African media cause damage to the bilateral relations.
Now and then, speaking to African diplomats in Moscow, I often joke: "Some of you are accredited not to Russia, but to the African diplomatic corps" in Moscow. Definitely, it is a bitter joke, but it reflects the reality. While some of the embassies are actively promoting their countries and are winning friends for Africa, others are hardly visible, even for African scholars here.
Money seized from Equatorial Guinea VP Goes into Vaccine
As a classic precedence, the Justice Department of the United States has decided that $26.6m (£20m) seized from Equatorial Guinea's Vice-President Teodorin Nguema Obiang Mangue be used on purchasing COVID-19 vaccines and other essential medical programmes in Equitorial Guinea, located on the west coast of central Africa.
"Wherever possible, kleptocrats will not be allowed to retain the benefits of corruption," an official said in a statement, and reported by British Broadcasting Corporation.
Obiang was forced to sell a mansion in Malibu, California, a Ferrari and various Michael Jackson memorabilia as part of a settlement he reached with the US authorities in 2014 after being accused of corruption and money-laundering. He denied the charges.
The agreement stated that $10.3m of the money from the sale would be forfeited to the US and the rest would be distributed to a charity or other organisation for the benefit of the people of Equatorial Guinea, the Justice Department said.
The UN is to receive $19.25m to purchase and administer COVID-19 vaccines to at least 600,000 people in Equatorial Guinea, while a US-based charity is to get $6.35m for other medical programmes in Equatorial Guinea.
Teodorin Nguema has been working in position as Vice-President since 2012, before that he held numerous government positions, including Minister of Agriculture and Forestry. Known for his unquestionable lavish lifestyle, he has been the subject of a number of international criminal charges and sanctions for alleged embezzlement and corruption. He has a fleet of branded cars and a number of houses, and two houses alone in South Africa,
Teodorin Nguema has often drawn criticisms in the international media for lavish spending, while majority of the estimated 1.5 million population wallows in abject poverty. Subsistence farming predominates, with shabby infrastructure in the country. Equatorial Guinea consists of two parts, an insular and a mainland region. Equatorial Guinea is the third-largest oil producer in sub-Saharan Africa.
African Union's Inaction on Ethiopia Deplorable – Open Letter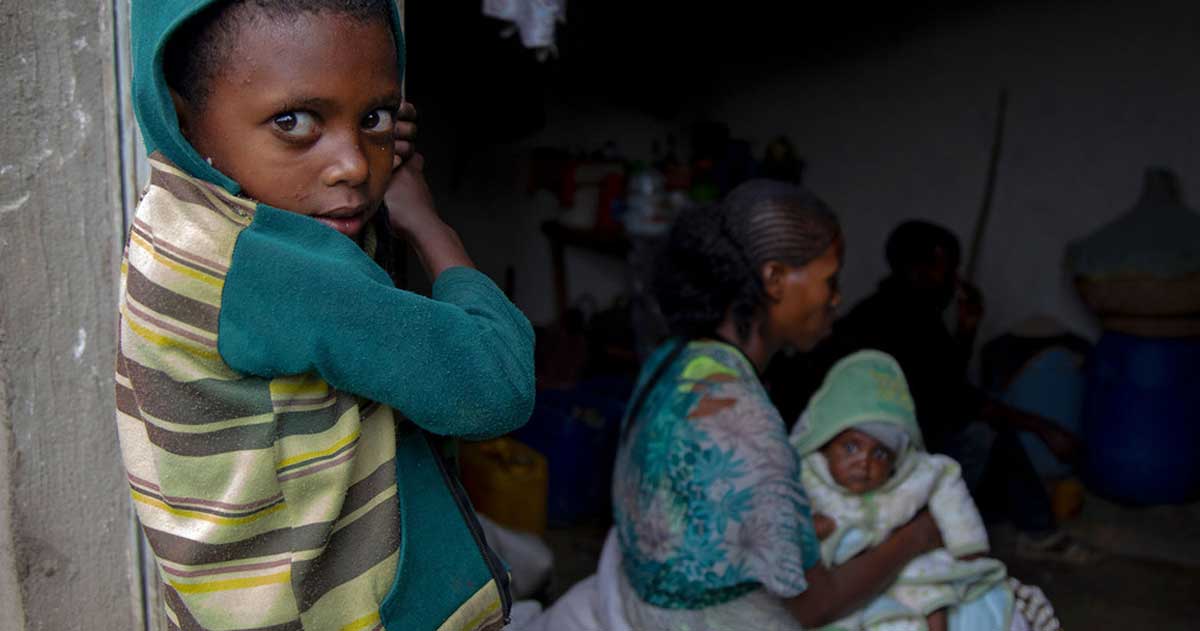 A group of African intellectuals says in an open letter that it is appalled and dismayed by the steadily deteriorating situation in Ethiopia. The letter, signed by 58 people, says the African Union's lack of effective engagement in the crisis is deplorable. The letter calls on regional bloc IGAD and the AU to "proactively take up their mandates with respect to providing mediation for the protagonists to this conflict".

The letter also asks for "all possible political support" for the AU's Special Envoy for the Horn of Africa, Olusegun Obasanjo, whose appointment was announced on August 26, 2021. A United Nations Security Council meeting on the same day welcomed the former Nigerian president's appointment.

Earlier in August 2021, UN chief Antonio Guterres appealed for a ceasefire, unrestricted aid access and an Ethiopian-led political dialogue. He told the council these steps were essential to preserve Ethiopia's unity and the stability of the region and to ease the humanitarian crisis. He said that he had been in close contact with Ethiopian Prime Minister Abiy Ahmed and had received a letter from the leader of the Tigray region in response to his appeal. "The UN is ready to work together with the African Union and other key partners to support such a dialogue," he said.

August 26, 2021 was only the second time during the conflict that the council held a public meeting to discuss the situation. Britain, Estonia, France, Ireland, Norway and the United States requested the session.

Fighting between the national government and the Tigray People's Liberation Front broke out in November 2020, leaving millions facing emergency or crisis levels of food insecurity, according to the United Nations. Both sides have been accused of atrocities.
More African Countries Register Russia's Sputnik Vaccine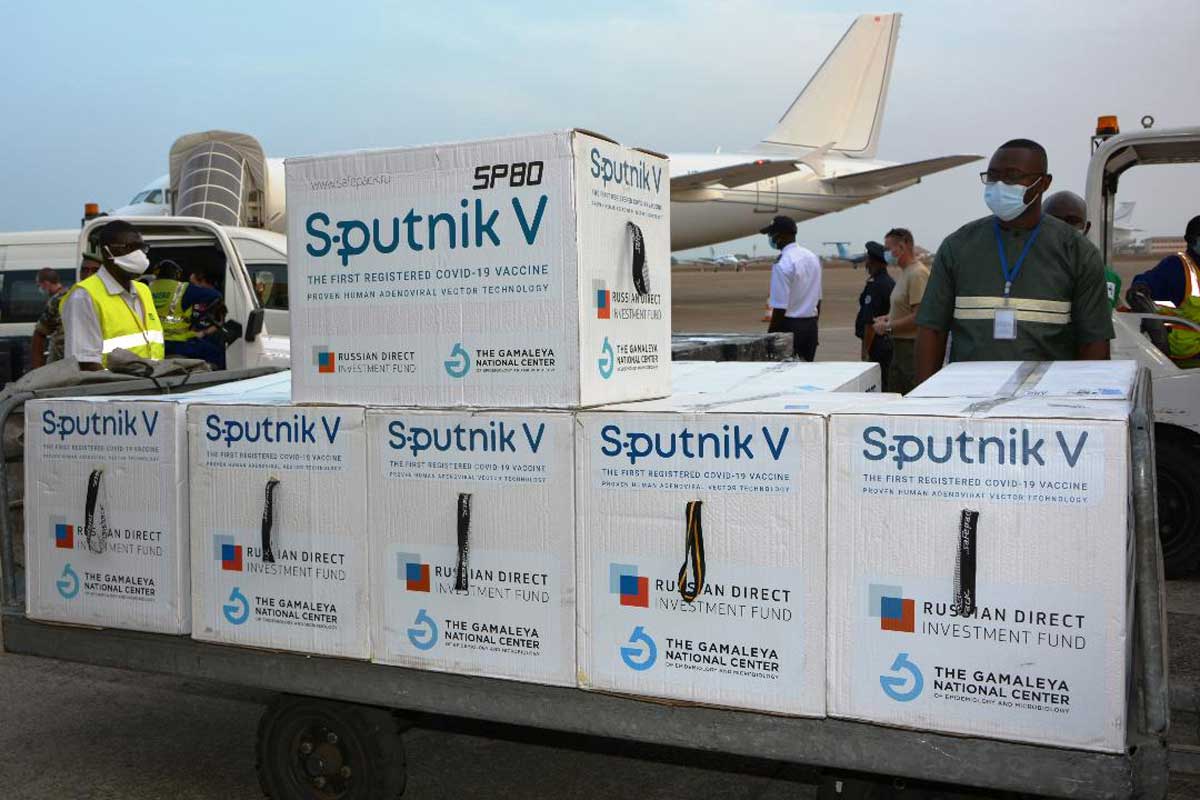 Africa Centres for Disease Control and Prevention (Africa CDC) is a specialized technical institution of the African Union (AU) that strengthens the capacity and capability of Africa's public health institutions as well as partnerships to detect and respond quickly and effectively to disease threats and outbreaks, based on data-driven interventions and programmes.
During the outbreak of the coronavirus, the African Vaccine Acquisition Task Team (AVATT), was established by African Union, as a component in support of the Africa Vaccine Strategy and was endorsed by the AU Bureau of Heads of State and Government on 20th of August 2020.
Dr John Nkengasong, Director of the Africa Centers for Disease Control and Prevention (Africa CDC), has emphasized: "Africa has to team up with development partners to achieve its 60% continent-wide vaccination in the next two years. I think that is why we should as a collective of the continent, and of course, in partnership with the developed world make sure that Africa has a timely access to vaccines to meet our vaccination targets."
An official media release in February 2021, the Africa Vaccine Acquisition Task Team from the African Union (AU) informed that Russia would supply and deliver 300 million Sputnik V vaccines to Africa. That step was intended to support African countries to attain their targeted immunization of 60% of the population by the year-end. That vaccine story disappeared, but instead what become so common is the speedy registration of Sputnik V on bilateral basis in various African countries.
According to the latest, Nigeria has become the 68th country in the world to approve the Russian vaccine. The use of the Sputnik V coronavirus vaccine has been approved in Nigeria, the Russian Direct Investment Fund (RDIF) said in an official statement.
"The Russian Direct Investment Fund (RDIF, Russia's sovereign wealth fund) announces the approval of the Russian Sputnik V vaccine against coronavirus by the National Agency for Food and Drug Administration and Control of Nigeria (NAFDAC). Nigeria has become the 68th country in the world to approve the Russian vaccine. Total population of all countries, where Sputnik V is approved for use, now exceeds 3.7 billion people, which is nearly half of the global population," the statement said.
"Nigeria is the most populous nation in Africa, and the approval of Sputnik V will provide for using one of the safest and most effective vaccines in the world. Sputnik V is based on a proven human adenoviral vectors platform and is successfully used in over 50 countries. Approval in Nigeria will make an important contribution to the country's fight against the pandemic," CEO of the Russian Direct Investment Fund (RDIF) Kirill Dmitriev said.
Besides Nigeria, other African countries have registered Russia's Sputnik V vaccine. Reportedly, the vaccine has been registered in Algeria, Angola, Djibouti, Egypt, Gabon, Ghana, Guinea, Kenya, Morocco, Namibia, Tunisia, the Republic of Congo (DRC) and Zimbabwe.
Russia's drive to share Sputnik V vaccine, of course, offers a chance to raise its image and strengthen alliances in Africa. Ministry of Foreign Affairs of the Russian Federation has made efforts promoting the vaccine using all its channels. But supply and delivery have largely lagged behind, the pledges have simply not been fulfilled. Russian authorities have oftentimes said that they would step up efforts for fruitful cooperation in combating coronavirus in Africa.
Promising more than can be delivered appears to be a universal problem with coronavirus vaccines, and it is a real risk for Russia as well, said Theresa Fallon, Director of the Brussels-based Centre for Russia Europe Asia Studies. "They have won the gold medal for creating this very effective vaccine," she said. "But the problem is how are they going to implement production and delivery?"
Russian Direct Investment Fund (RDIF), with profit motivation, has attempted supplying the Russian vaccines through, Sheikh Ahmed Dalmook Al Maktoum, from the Monarch family and a third party in Dubai, United Arab Emirates, to a number of African countries. For instance, the Republic of Ghana reportedly signed US$64.6 million contract for Sputnik V vaccine from Russia through Sheikh Ahmed Dalmook Al Maktoum. It was double the price from the producer as reported in the media.
On the other hand, Russian President Vladimir Putin has noted, in a speech early September, that advanced countries that produce vaccines against the coronavirus do little to protect humanity from the pandemic.
"The benefits of vaccination are enjoyed mostly by advanced economies. The bulk of the vaccines is made there, and it is used to protect their own population. But very little is being done to protect humanity in the broad sense," Putin said at the plenary session of the Eastern Economic Forum in Vladivostok, the Far East of Russia. "This is very bad for the producers, because all this boomerangs around the globe. For instance, in Africa the level of protection with vaccines is minimal, but contacts with the African countries continue. There is no getting away from this. This infection will return again and again."
According to an official release obtained late February, the Sputnik V vaccine the following advantages:
• Efficacy of Sputnik V is 91.6% as confirmed by the data published in the Lancet, one of the world's oldest and most respected medical journals; It is one of only three vaccines in the world with efficacy of over 90%; Sputnik V provides full protection against severe cases of COVID-19.
• The Sputnik V vaccine is based on a proven and well-studied platform of human adenoviral vectors, which cause the common cold and have been around for thousands of years.
• Sputnik V uses two different vectors for the two shots in a course of vaccination, providing immunity with a longer duration than vaccines using the same delivery mechanism for both shots.
• The safety, efficacy and lack of negative long-term effects of adenoviral vaccines have been proven by more than 250 clinical studies over two decades.
• The developers of the Sputnik V vaccine are working collaboratively with AstraZeneca on a joint clinical trial to improve the efficacy of AstraZeneca vaccine.
• There are no strong allergies caused by Sputnik V.
• The price of Sputnik V is less than $10 per shot, making it affordable around the world.
In February, peer-reviewed medical journal The Lancet published an analysis from Phase III clinical trial of the Russian vaccine, showing its 91.6-percent efficacy against symptomatic COVID-19. The Sputnik V vaccine was developed by the Gamaleya Research Institute of Epidemiology and Microbiology.
Sputnik V was registered in Russia on August 11, 2020 as the world's first officially registered coronavirus vaccine. Russian vaccines have advantages as no deaths have been reported after vaccination with the Sputnik V, Alexander Gintsburg, Director of the Gamaleya Center, the vaccine developer, said and was reported by TASS News Agency. "As of today, no deaths after vaccination with Sputnik V have been registered," he said.
Russian Direct Investment Fund (RDIF) is Russia's sovereign wealth fund established in 2011 to make equity co-investments, primarily in Russia, alongside reputable international financial and strategic investors. RDIF acts as a catalyst for direct investment in the Russian economy. RDIF's management is based in Moscow.
In Africa, during first of September, the coronavirus-related death toll has topped 196,190, while more than 6.9 million recoveries have been reported. South Africa accounts for a majority of coronavirus cases and deaths across Africa – 2,777,659 and 82,261 respectively. The death toll in Tunisia climbed to 23,451, and 664,034 cases have been confirmed. Egypt recorded 16,736 deaths and 288,441 coronavirus cases.
In Sub-Saharan Africa, Ethiopia is ranked second to South Africa (308,134 cases and 4,675 deaths) and is followed by Kenya (235,863 cases and 4,726 deaths) and Nigeria (191,805 and 2,455). The total number of COVID-19 cases has reached almost 8 million in Africa, according to the World Health Organization's (WHO) Regional Office for Africa.