Will Afghan Taliban Listen to Pakistan?
From his persistent argument in the favor of justifying freezing of millions of dollars to Pakistan by saying that "I ended it because they don't do anything for us, they don't do a damn thing for us" and  leveling of allegations to the effect that the Pakistani Government was familiar about the fact that Osama Bin Laden was living in Pakistan  before he was killed by US forces in 2011 to an official letter sent by White House to Pakistan "requesting Pakistan's full support for the U.S.-led Afghan peace process" and to assist the Zalamay Khalilzad a special envoy for Afghanistan, which is on tour to the region. And reaction of Pakistan's Prime Minister, after the early bombardment of words by Donald Trump, regarding loss suffered by Pakistan on War on Terror to the effect that, "Pakistan suffered 75,000 casualties in this war & over $123 bn was lost to economy. US 'aid' was a miniscule $20 bn" to the official statement of Foreign Ministry of Pakistan to the effect that Islamabad would help in facilitating any talks "in good faith", one may analyze US policy towards Pakistan is confused.
Same is the case with Afghanistan, whereby we could see the bullish and bearish fluctuations in US policy. For instance, the shadow Taliban's Governor and Military Chief for Helmand province Mullah Abdul Manan Akhund, who was, as quoted by provisional officials, killed by US airstrikes on Saturday night in Nawzad district in reaction to the killing of three American's service members near the central city of Ghazni. US and Afghan governments are terming this and other such airstrikes as highly successful. According to Najib Danish, an Afghan interior ministry spokesman, "His death will lower the morale of the enemy, and result in the improvement of security in Helmand and other southern provinces".
Keeping in view the unclear US policy, few questions of high import arises:-
Why do US want rapid dialogue after the so-called successful airstrikes?
Is US adopting defensive approach after the death of American service members?
Will Afghan Taliban listen to Pakistan especially when Taliban are of the view that they does not share any ideology with Pakistan?
Will Afghan Taliban listen to Pakistan especially when the government of Pakistan is terribly engaged in stabilizing its deteriorating economy (that is largely caused due to long standing engagement in war on terror and further augmented by stoppage of US aid)?
Is this bearish and hawkish fluctuation in US strategy shows confused USA regarding Afghanistan?
It is believed that due to the continuous war in Afghanistan, US is losing resources as well as strategic direction and there are many more serious threats to it's national security like climate change, rise of China etc. Now the time has come to find a solution America's war in Afghanistan, with clear path. Further, recent happenings in Afghanistan has also grabbed the attention of American's public, as quoted by Prof. Stephen Biddle of Columbia University, a keen analyst of Afghan War from its launch. During an interview to Washington post on Tuesday, Trump also showed his grief about the recent deaths and further said the only reason of keeping troops in Afghanistan is due to necessary policy requirement by the experts. According to Gen John Nicholson, "It is time for this war in Afghanistan to end". He further stressed, after he handed over the command, that no theory of success exists to justify U.S. cost and more killing in Afghanistan.
The emerging threat is the presence of Islamic State alliance in the eastern Afghanistan is another factor that is posing threat to US in terms of cost and more killings. The Taliban and Islamic state appear to have similar intentions for Afghan Government i.e to overthrow Afghan Government and to impose Islamic ideology in Afghanistan. However, both are divided over leadership and strategy. Hence, we can conclude that may be US has panicked due to the tremendous loss of US costs and human lives especially U.S forces.  From recent  hawkish comment that "that they don't do a damn thing for us" to bearish one letter, in which U.S authorities are requesting Pakistan to play a role in Afghan peace talks clearly indicates the confusion and panic of U.S regarding their faltering situation in Afghanistan.
It is now believed that next phase of Afghan peace talks depends upon Pakistan's action and on Taliban's reaction after the request letter by White House. But there are a number of factors that may affect role of Pakistan in bringing Taliban's to negotiation table. For instance, Afghan Taliban are of the view that they does not share any ideological and cultural similarities with Pakistan. In 2014 Abdul Hakim Mujahid (ambassador of  Taliban's at United Nations in 1990) said in an interview that, there is no similarity of ideology between Pakistan and Afghan Taliban, conflict is the only shared interest between two parties. Such views of Taliban may prove to be a hindrance for Pakistan in playing its role in peace process. Further, the government of Pakistan is constantly struggling to stabilize its economy, which is largely suffered due to its involvement in war on terror for a period of almost two decades. The situation was further worsened by stoppage of US aid by the Trump administration. To enable Pakistan to play an effective role in bringing Taliban's to negotiations, US should consider providing financial / economic comfort to Pakistan by restoring the said aid. However, the role and influence of Pakistan in bringing Taliban's to negotiations would be clarified in the upcoming days.
It seems that US has decided to use every card to stabilize conflict in Afghanistan and the myth of Pakistan's necessity  for Afghan peace process would be clear after the current move of U.S.
2018 was the deadliest year in the history of Kashmir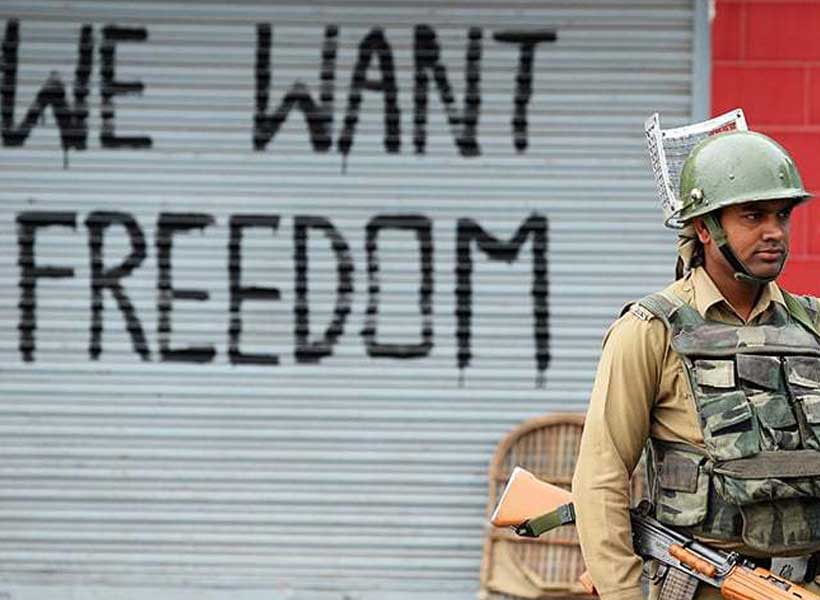 Kashmir is natural paradise and gorgeous valley located between Pakistan, India, Afghanistan, China and with a small strip of 27 miles with Tajikistan and Kyrgyzstan. But it is still a disputed region since partition of United India into India and Pakistan (also Bangladesh in 1971) in 1947.
The history of the freedom of Kashmir dates to 1931 when the people, both Hindus and Muslims, initiated a freedom movement against the then Maharaja (ruler) to have their own indigenous rule. The resentment of the people led to the 'Quit Kashmir' campaign against the Maharaja in 1946. Faced with the insurgency of his people, the Maharaja fled the capital, Srinagar, on October 25, 1947 and arranged that India send its army to help him crush the rebellion. India, coveting the territory, set the condition that Maharaja must sign an 'Instrument of Accession' to India. At the same time, India had to attach another condition that accession was made subject to 'reference to the people.' On India's showing, therefore, the accession has a provisional character.
Then India brought the dispute to the United Nations where the Security Council discussed the question exhaustively from January to April 1948. Then both India and Pakistan and approved by the international community that the dispute over the status of Jammu and Kashmir can be settled only in accordance with the will of the people which can be ascertained through the democratic method of a free and impartial Kashmiri citizens vote.
The people of Kashmir, despite of being injured since long could not lost their hope. They believe in United Nation(UN), assuming it will advocate choice of freedom for them. During the July-August 2018, people from entire Srinagar and other towns, were protesting government of India's violation of Article 35-A of Indian's constitution. 35-A, assure special rights to the state of Jammu and Kashmir.
Whenever, there is peaceful demonstration from them, then they must suffer basic human rights violation, fear and state of starvation as response of Indian government. In 2018, 111 civilians are killed which is double to the previous year recorded 40 killing by the Indian forces. India has some 500,000 troops deployed in Kashmir. Popular unrest has been rising since 2016 when a charismatic young Kashmiri leader, Burhan Wani, was shot dead by Indian forces.
Pakistan always has been bolstering the way of peaceful talk with India over the issue. Last year, in October, Prime Minister Imran Khan, repeated Pakistan's stance that the solution to the region's dispute laid in dialogue. He said,"It is time India realised that it must move to resolve the Kashmir dispute through dialogue in accordance with the UN SC resolutions and the wishes of the Kashmiri people".
Kashmiri leader Mirwaiz Umar Farooq, in response to PM Khan said we welcomed "Pakistan's concern" but called for Pakistan to "do much more" to "put an end to the appalling grind of repression and human rights abuse that Kashmiris are suffering at the hands of Indian state.
Happily, UN has issued human right report on Kashmir in June 2018. The report of 49 pages strongly emphasis on human right violation and abuses and delivering justice for all Kashmiris. UN High Commissioner for Human Rights Zeid Ra'ad Al Hussein remarked "The political dimensions of the dispute between India and Pakistan have long been centre-stage, but this is not a conflict frozen in time. It is a conflict that has robbed millions of their basic human rights and continues to this day to inflict untold suffering. Therefore, any resolution of the political situation in Kashmir must entail a commitment to end the cycles of violence and ensure accountability for past and current violations and abuses by all parties and provide redress for victims".
2018 was the deadliest year in the history of Kashmir. Hope so, Pakistan and India sandwiched by UN would resolve the issue based on Kashmir people's choice of freedom so that human violation could be ceased.
CPSEC: The Saudi addition to CPEC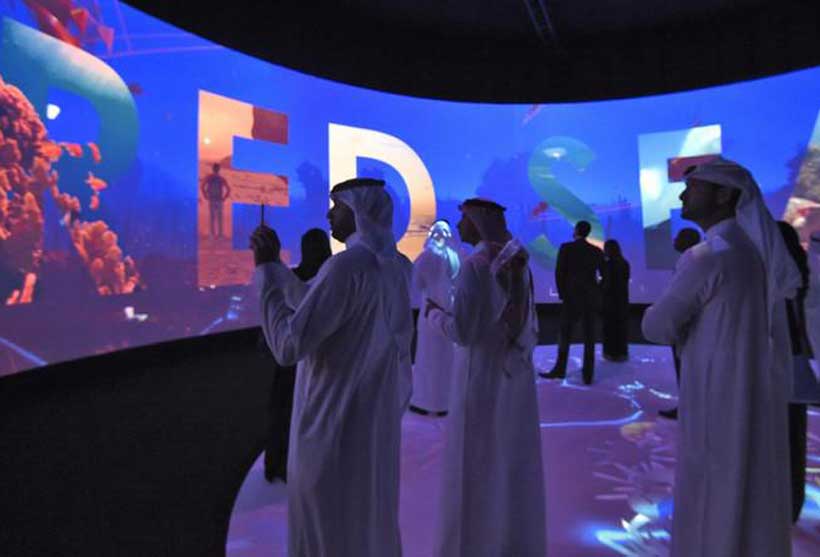 CPEC has been a cornerstone of Pakistan's long-term macroeconomic policy, and no matter who has been in power, the resolve to continue it further has been steadfast. Pakistan has realized its geopolitical advantage and has focused on constructing trade, energy and transportation corridors throughout its length. China and Pakistan in 2015, had agreed on partnering for the development of an economic corridor which would connect China's western front with that of the Indus Belt and eventually with the Arabian Sea. The plan saw $ 62 Billion being committed to the execution of the project, building roads, rails, and power projects all along the length of Pakistan.   Contrary to popular belief, the economic corridor actually benefits both countries. China needs alternate routes for uninterrupted trade and energy supply, while Pakistan direly needed infrastructure and power sector development.
Saudi Involvement
At the recent Investment Conference titled "Davos in the Desert", Pakistan's newly elected Prime Minister had pitched the investment opportunities in Pakistan. Saudi Arabia now wants to be a partner in the CPEC project. The investment revolves around the establishment of an "Oil City" in Gawadar. Adviser to the Pakistani Prime Minister had said Saudi that the investment in the huge Oil City project in Gwadar would be $22 billion.
Recently after the twitter spat between the US and Saudi Arabia, the relations have been strained between the two long-term allies. Saudi Arabia, a longstanding US ally in the region is looking to diversify its relations with other nations to reduce its American dependence. This is why Saudi Arabia wants to partner into the CPEC project.
What benefits does Saudi Arabia have with the joining in the project? Saudi Arabia is still the largest supplier of crude oil. It has been looking to secure its oil exports and look for stable markets for its oil export. China is the largest importer of crude oil in the world, accounting for 18.6% of the total global import. The US, on the other hand, is the second largest importer of crude oil, though it also has a huge domestic production which accounts for 40% of its total domestic use. China clearly has the demand and the will to import Saudi oil and for this reason, Saudi Arabia wants to establish refineries, storages, and oil processing units at Gawadar to allow for uninterrupted oil flow into western China. The flow of this oil would be through Pakistan which has longstanding friendly bilateral relations with both Saudi Arabia and China. These relations are also independent of each other, hence the relations would not be affected by overlapping national interests. China also wants to have an uninterrupted energy supply to its mainland via alternate routes, which could not be affected by the geopolitics of the seas.
Saudi Arabia also looks at Pakistan as its long-term partner and a potential market for its exports.  Pakistan has a 202 million population, 70% of which is under 35 years of age. In case, peace returns to the region, Pakistan could show exponential growth and bulge of a new vibrant and energy-hungry middle class. In addition to that, Saudi Arabia wants to have stakes in Pakistan's economy and what better way of doing all this than to invest in an Oil City, which also happens to be geographically nearby Saudi territory. Pakistan has also been very eager for investment diversification in its economy to avoid being labeled a China-only economy. Showing to the world that's its doors are open for any country willing to invest into Pakistan.
Convergence of interests
This incredible convergence of interests paves the way for the China Pakistan Saudi Economic Corridor to be a very constructive regional partnership.  This partnership would see three regional powers engaging in positive regional trade and connectivity projects which would eventually increase trade, trust, and dependence on each other. Pakistan and China, both have repeatedly stated that CPEC is open for all to join in and collectively reap the benefits of trade and regional connectivity.
2018: A good year for China-India relations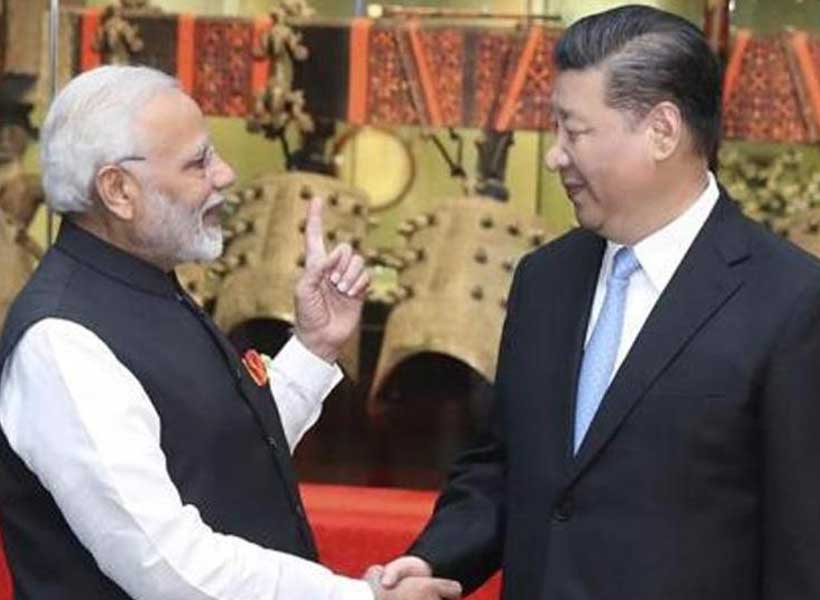 Authors: Arun Upadhyaya and Carter Chapwanya*
The year 2018 ended on a high note for China's peripheral diplomacy as Sino-India relations are in good shape owing to several positive steps taken by the two governments.
Relations between the two countries had turned sour in the fall of 2017 due to border disputes in the South-Western part of mainland China. Several pundits had predicted that the standoff would escalate into a major military confrontation but the events that ensued proved them wrong.
Diplomatic efforts from both sides mitigated the conflict and culminated into an informal summit between President Xi and Prime Minister Modi which was held in Wuhan in April 2018. This summit had serendipitous effects that would reverberate to this day as they have come to be known as the ectoplasm essence of the 'Wuhan Spirit'.
The two leaders agreed to focus on areas of cooperation and respective national development which would consequently enable them to set aside their differences.
They agreed to consolidate their resources in efforts of hastening regional development. The 'China-India Plus' cooperation model for regional development was devised and this would serve as a trust-building mechanism between two great economies that would then work together on several projects in and around the South-Asian region.
By October, the fruits of this arrangement could already be seen as the first phase of the India-China joint training for Afghan diplomats commenced in Delhi from October 15 to 26. The second phase was then held a month later in Beijing from November 18 to December 2.
India's External affairs minister, Sushma Swaraj remarked that the joint training sessions were building blocks for a long-term trilateral partnership for the befit of Afghanistan. This came as a surprise to many as India had shown great reluctance towards trilateral interactions involving China in Nepal.
A similar sentiment had just two days earlier been expressed on the official account of the Indian Embassy in Afghanistan, which also described the training as 'Trilateral Cooperation between India China and Afghanistan'. This was a major indication of the shift in India's traditional position and created optimism for greater cooperation between the two countries.
The Doklam military standoff, in the border dispute, may just have laid the seeds for greater friendship between China and India as the efforts to resolve it resulted in many positive outcomes for the future of Sino-Indian bilateral ties.
In the meetings in Wuhan, Xi and Modi also saw the need to pursue more people-to-people mechanisms of high-level cooperation. At the end of December 2018, Chinese foreign minister; Wang Yi visited India to attend the first meeting of the China-India high-level people-to-people and cultural exchanges mechanism building on the agreement reached by the two countries in Wuhan.
At the meetings in Delhi, delegates from both countries reviewed the progress of the people-to-people initiative and agreed that the cultural exchange has been conducive for consolidating the social base of China-India friendships. They identified areas for further cooperation while strengthening existing programs such as the China India think tanks; youth exchange programs, education cooperation among others.
On the regional and the multilateral level, a consensus was reached to use organisations like East Asia Cooperation, BRICS, Ancient Civilisations forum and the Shanghai Cooperation Organisation in consolidated efforts of peace-building and development.
In addition, Sino-India economic ties improved significantly in 2018. China has now begun importing Agricultural and Pharmaceutical products from India and this has been quite a welcome development for India.
Another milestone achieved in 2018 as the two countries deepened their defence and security cooperation. Beijing and Delhi held the first high-level meeting on bilateral security cooperation with an objective of strengthening cooperation on counter-terrorism, drug control among others. Their two militaries also resumed military drills that had stalled in the aftermath of Doklam standoff. India also agreed to the renaming of Taipei and this was a very significant step in strengthening the bilateral relations.
Increased cooperation between China and India could be instrumental in fostering sustainable peace, stability and development in the region. Pundits now believe, increased strategic cooperation between the two Asian giants could also have interesting implications to the global balance of power.
The future looks bright for Sino-India relations as just in 2018; the two sides maintained strategic communication. The two leaders met several times for high-level meetings in an effort to build bridges on areas of dispute as well as to strengthen the mutual desire for commensurate growth and development. 2019 may even bring greater areas of convergence for Sino-India relations especially if the US protectionist agenda persists, and with the 'spirit of Wuhan' working well for the two countries it is doubtful whether there would be any major trepidation.
*Carter Chapwanya is a published author and currently a Political Science PhD candidate at Shandong University