Brave New World Without INF Treaty
In late October 2018, following the announcement by the President of the United States announce that the country was pulling out of the INF Treaty, the Russian International Affairs Council published a collection of articles on the collapse of the Treaty and the future of global arms control.
This article offers an overview of the statements made by the two parties in late November and early December, to provide fresher context. During the briefing held on November 26, Deputy Foreign Minister of the Russian Federation Sergei Ryabkov provided the most detailed explanation of Moscow's stance on the INF Treaty throughout the history of the current crisis. In fact, it is a pity that such an explanation was not offered earlier. Ryabkov revealed certain details with regard to Washington's accusations against Russia, and also shed some light on the 9M729 missile:
The missile stands out for its warhead (which presumably differs from the 9M728/R-500, the standard cruise missile used in conjunction with the Iskander-M system).
The missile's range is within the INF requirements. On September 18, 2017, a 9M729 missile was launched to a distance of "under 480 kilometres" as part of the WEST 2017 exercises.
Russia has supplied the United States with all the technical specifications for the missile, including information about its fuel system (to counter the assumptions of the American side that the missile's range depends on how much fuel it carries).
The test dates for the allegedly offending missiles provided by the United States do not correspond to the 9M729 test dates, which were announced five days before President Donald Trump's announcement that the United States was pulling out of the INF Treaty.
All this leads us to the interesting conclusion that in the first half of the 2010s, the United States employed technical intelligence to observe parallel bench tests [1] of Kalibr-family long-range sea-launched cruise missiles and ground-launched Iskander-M cruise missiles, or of the Club-M coastal missile system, and arrived at the conclusion that these missiles were all part of the same programme. The information leaked about the alleged evidence held by the United States fits this theory nicely: originally, Washington asserted that Russia "initially test-launched a missile to a long range from an immobile bench, followed by a short-launch test from a mobile platform."
Given the high technical similarity of these missiles, it may well have been the case that the Americans really did believe that the Russian side was in breach of the Treaty, whereas the Russians believed that their tests were completely legitimate. The 9M729 index was first announced by the United States in connection with the "offending" SSC-8 missile in December 2017, far later than the very first accusations levelled at Russia. In fact, Russian experts had long presumed that the United States was suspicious of this particular index (a number of sources hinted at the existence of such a missile and implied that it was developed by the Novator Design Bureau that did produce a cruise missile for the Iskander-M system). It is, therefore, possible that the Americans, in their search for "an upgraded Iskander missile," stumbled upon it in this way or even extrapolated its existence by analysing discussions within the expert community. The rather comical situation cannot be ruled out that a missile differing in the warhead it can carry was taken to have a longer range simply due to cognitive aberrations and the United States' urge to find a fault with Russia.
Russia also clarified its criticisms of the United States. As for target missiles, Ryabkov noted that not all test launches are followed by attempted intercepts, and that the mock-up warheads of these missiles are sometimes allowed to travel all the way towards their intended targets. As for UAVs, Russia is far from nit-picking: the United States is about to create a whole new class of weapons that are similar in nature to ground-launched cruise missiles. Regarding Russia's efforts to develop such missiles, Ryabkov recalled a statement made by Washington that had gained popularity during the 2017 approval of the budget to create a new U.S. ground-launched cruise missile that the "development of such weapons is not prohibited." As for the Aegis Ashore anti-missile systems and the associated Mk 41 launchers, Russia expressed its concern with Washington's plans, as set forth in the latest Nuclear Posture Review, to develop a new nuclear-tipped sea-launched cruise missile that would be either a nuclear version of the Tomahawk missile or compatible with the Tomahawk launchers.
Subsequent developments demonstrated that Ryabkov's statement came too late. The meeting between Vladimir Putin and Donald Trump on the side-lines of the G20 summit, at which the sides were expected to discuss the fate of the INF Treaty, never took place. Whether this was the result of the worsening Russia–Ukraine relations or Trump's problems on the home front with regard to the so-called "Russian Case" (it was during the G20 meeting that Trump's former attorney Michael Cohen announced he would cooperate with investigators) is beside the point. What is important is that the last possible chance to save the INF Treaty (if there ever was one) slipped away just like that. Instead, the United States intensified talks with its European allies, whose position was probably the main thing stopping Washington from abandoning the treaty.
On December 4, following a meeting of the NATO Ministers of Foreign Affairs in Brussels, U.S. Secretary of State Mike Pompeo presented an ultimatum to Russia, saying that the United States would pull out from the Treaty unless Moscow began complying with its provisions within the next 60 days. The United States specified later that Russia would be served with an official letter if the United States decided to withdraw from the Treaty. Washington's allies pledged their support in the final joint statement and at Secretary General Jens Stoltenberg's news conference. Although Pompeo did not specify whether the United States was going to comply with the INF Treaty during the mandatory six months following the possible pull-out [2] or stick with the proposal put forward by Congress to disregard the document completely, we may assume that Washington will not make a move until next August. But what will happen after that?
Super-Long-Range Cannon, Gunboats and Hypersonic Gliders
After that we are in for a feast of militarism and military engineering technology. Defense Advanced Research Projects Agency (DARPA) Director Steven Walker has assured the media that there would be "many flight tests" in 2019. So what kind of military technology is the United States busy developing?
The easiest technology to develop would be a mobile platform for ground-launched long-range cruise missiles. This possibility was first mentioned in the National Defense Authorization Act for Fiscal Year 2018 and was subsequently reaffirmed in the document for 2019. An existing cruise missile should have already been selected for the new system (the main bidders being the sea-based Tomahawk and the air-launched AGM-158 JASSM, but no information has been revealed about the development effort over the past year. Tomahawk has a greater range, whereas the JASSM offers better survivability thanks to its lower visibility. The United States has also announced plans to create a new, longer-range JASSM missile, codenamed JASSM XR, which will likely be closer to the Tomahawk in terms of its range, at about 1600 to 1700 kilometres. The JASSM could win this contest because the new system is being developed for the United States Air Force, owing to the division of functions between the different branches of the country's armed forces. It was the Air Force that operated the ground-launched nuclear-tipped Tomahawk, known as the BGM 109G Gryphon, which took part in the Euromissile crisis in the 1980s.
Ground-based conventional cruise-missile systems are often criticized for being of little use given the existence of naval platforms for such munitions, which are particularly ubiquitous in the United States. This argument disregards a number of advantages presented by overland launchers, including the lower cost of ground platforms, lower operating expenses per launcher, the possibility of replenishing the stock of missiles in the field (ships can only reload their vertical launchers at home base), and also their greater viability in combat, with the dispersed and camouflaged launch and command vehicles being impossible to take out with a single anti-ship missile.
There is, however, more to come, as announced by Pentagon in 2018. The mainstream media were particularly intrigued by the programme to develop the Strategic Strike Artillery Cannon with a range of 1000 miles. Of course, we are not talking about the kind of cannon that Jules Verne wrote about in his novel From the Earth to the Moon, nor are we referring to the kind of "superguns" envisioned under Saddam Hussein's Project Babylon. Rather, the U.S. programme is about creating a launcher for ultralight precision missiles. Such a system would provide the United States Army with an opportunity to instantly destroy small-sized targets in any operational theatre. It is, however, important for the programme's success to keep the operational costs within reasonable limits.
More important, though less attractive, is the Strategic Fires Missile programme. Although touted as a "fundamentally new" type of weapon, it is in fact another Pershing missile: a conventional missile with a range of 2000–2250 kilometres and a precision hypersonic glider warhead. This would certainly be classed as a medium-range ballistic missile, and it is this programme that DARPA is focusing on. The United States Army has long been working in this sphere as part of the notorious Prompt Global Strike initiative. Back in 2011, a prototype glider was successfully tested under the Advanced Hypersonic Weapon (AHW) programme.
Hypersonic research in the United States is not limited to army projects. There are several parallel programmes to create air-launched aeroballistic missiles with gliding warheads that are to be added to the Air Force's inventory in the early 2020s. One of these is known as the AGM-183A AARW. It will most likely be carried by B-52H bombers, whose underwing hardpoints will be upgraded to accommodate an increased payload of 9 tonnes. The United States Navy is developing its own medium-range ballistic missile with a glider warhead, primarily for Ohio- and Virginia-class submarines. Lighter missiles could be developed for Zumwalt-class destroyers, whose original role as gunboats seems to have failed to materialize due to problems with the onboard cannon (to be more precise, each of their guided projectiles comes at half the price tag of a cruise missile). On the other hand, the Zumwalts could use reinforced vertical Mk 57 launchers. The three branches of the armed forces are expected to share their developments: it is known that the Air Force and possibly the Navy will be using the Army's lighter and more advanced glider, whereas the heavier naval glider will eventually be added to the Army's inventory.
It should be noted that all the aforementioned programmes are conventional, at least officially. U.S. officials dismiss accusations that they are attempting to launch a new nuclear arms race; in fact, there are many open critics of this scenario among the country's legislators (the Democrats, who have seen their positions in Congress consolidated, are even threatening to thwart Trump's more conservative proposals on nuclear weapons). It should, however, be remembered that it is far easier to turn a conventional missile into a nuclear missile than vice-versa (a quality nuclear charge is lighter and smaller than the average conventional warhead, and does not have to be as accurate). Should the United States continue with its course towards confrontation with Russia or China, this conventional-to-nuclear transition would be easy to make. Besides, there is nothing optimistic about the creation of conventional strategic-range missiles, because they are psychologically easier to resort to in a conflict, and such an escalation could be very dangerous.
It is clear that, for reasons of geography, the United States only needs missile systems that breach the INF Treaty for purposes of advanced deployment. Such missiles could be deployed primarily in Southeast Asia to counter China. It may be uncomfortable for Russia to admit, but Washington is using Moscow's alleged breaches of the Treaty chiefly as a pretext for opposing Beijing, which is something the U.S. authorities have been openly talking about for the past several months [3]. It would also come in handy to have some missiles in the Middle East: there is no reason to believe that the region will become peaceful in the foreseeable future, so ground-launched missiles would help relieve some of the burden currently carried by the local naval and aerial forces. The Arab monarchies, which are anxious about the Iranian threat, would be happy to receive such missiles.
The key issue for Russia would be the possible deployment of U.S. missile systems in Eastern Europe. Subsonic cruise missiles are not likely to change the current state of affairs in any significant way (the United States and its allies are already capable of deploying significant numbers of such munitions on naval and aerial platforms if needed), but precision medium-range ballistic missiles capable of reaching any target in European Russia would be unwelcome near the country's borders. Both Russia and the United States are currently assuring each other that they have no intention of starting another European missile crisis, and Washington stresses that it has no plans to deploy its missiles in Europe. However, as Ryabkov noted at the briefing, these plans may change at any moment so cannot be taken for granted. It would, of course, be nice to agree on an area, "from Lisbon to the Urals," that would be free of new missile systems. This would not prevent the sides from promptly deploying such systems near the adversary's borders within a couple of days, but such deployment would come as a consequence of a crisis and not as its cause.
However, the two countries have yet to come up with the new political rules of the changed game, and we are left to hope that they will do so quickly. It would be useful for Russia to assume a more active position compared to the one it demonstrated during the INF Treaty crisis, as well as to step up work, primarily with European countries, which are concerned about the possibility of a new missile crisis on the continent.
Russia's possible R&D response to Washington's withdrawal from the INF Treaty merits a separate detailed article.
1. For the sake of practical convenience, the signatories to the INF Treaty permitted each other to bench-test their ground-launched cruise missiles at one testing centre per country.
2. On the evening of December 4, the Ministry of Foreign Affairs of the Russian Federation tweeted that the U.S. Ambassador had submitted a note stating that the United States would stop observing the INF Treaty within 60 days. This circumstance further complicates the situation, though it is insignificant.
3. Trump also mentioned China as one of the reasons why the United States was going to withdraw from the Treaty, whereas John Bolton stated in no uncertain terms during an interview in Moscow that even if Russia stopped breaching the treaty (which, according to him, was impossible because Moscow was in denial), then the United States would still have to pull out unless China joined the Treaty and destroyed most of its nuclear missile potential, which would certainly never happen.
First published in our partner RIAC
India's Test of Hypersonic Technology Demonstrator Vehicle and Implications for South Asia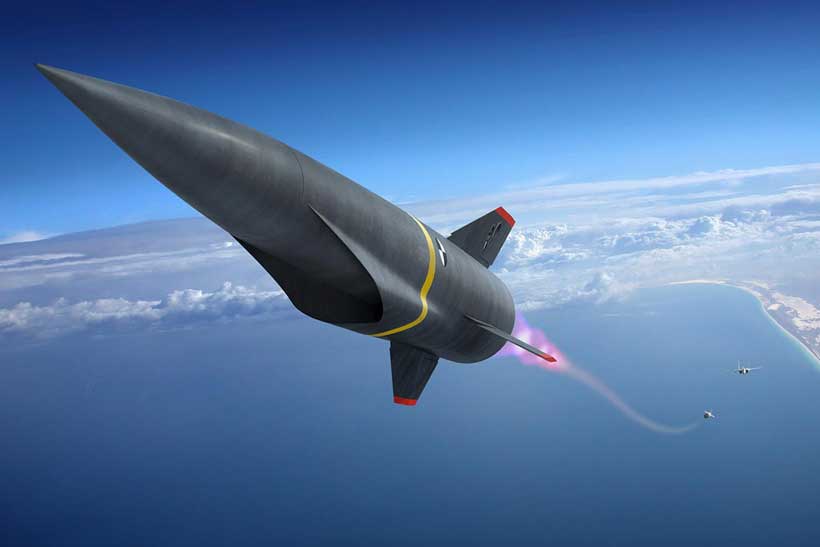 In September this year, India claimed to have successfully tested scramjet engine technology. This has been indigenously developed for its hypersonic technology demonstrator vehicle (HSTDV). As per the Indian estimates, this particular and sophisticated technology would be a key component for the development of the next generation of hypersonic cruise missiles. After attaining supersonic technology and developing supersonic cruise missiles with the help of Russia, India now also aspires to have hypersonic weapons in its inventory. India's pursuit of hypersonic cruise missiles would bring new security challenges for Pakistan. This would have devastating implications for the strategic equation of the region since it would further enable India to a resort of the first strike against Pakistan. Likewise, this would ultimately destabilize the already volatile South Asian region.
It would be pertinent to mention here that hypersonic weapons are of two types: hypersonic glide vehicles (glide towards the target before dropping) and hypersonic cruise missiles (use scramjet engines). Furthermore, the hypersonic missiles are not just deadly because of their incredible speed (sustained speed of more than Mach 5); even ballistic missiles could reach up to Mach 25 in their re-entry phase. The major difference is the maneuverability and terrain hugging capability of the hypersonic missiles, which allows them to have more unpredictable flight paths. Consequently, they can easily penetrate the advanced air defence systems that are currently available in the world and might even in the near future as well. Furthermore, hypersonic missiles can carry both conventional and nuclear warheads. What makes them more lethal is their enhanced speed, with which even a conventional warhead hypersonic weapon can destroy unhardened or underground facilities. Moreover, because of their speed, range, precision, and lethality, they are also considered as ideal weapons against time-sensitive targets and missile defences. Therefore, it can be said that hypersonic weapons are effective counter-force weapons because of their precision and capability to target and destroy high-value targets with incredible speed and accuracy.
After the successful test of the scramjet engine meant for powering the HSTDV, India has been aiming to become part of the elite group of states that possess this technology. Previously the US, Russia, and China have been part of the arms race to develop hypersonic weapons. Last year in June, India failed to successfully test scram-jet technology. However, the recently claimed success of the September 7th test of HSTDV has been celebrated by the Defence Research and Development Organization (DRDO), Prime Minister Modi, and the Defence Minister Rajnath Singh as a 'landmark achievement'. According to the Press Release by the Indian Ministry of Defence, HSTDV was launched on top of a solid-fueled rocket; it carried to an altitude of 30 kilometers at the speed of Mach 5 for about 20 seconds. Though Indian media considers this test as India's entrance into the "elite league" of nations possessing hypersonic weapons, in reality, the test has been conducted at the speed of Mach 5 which is believed to be the lowest possible speed for hypersonic weapons. This reflects two things: firstly, India has improved its technology from the previous failure, and secondly, there is a long way ahead of India to develop and deploy hypersonic weapons. Moreover, this capability also reflects India's inclinations towards the development of counter-force and pre-emptive nuclear capabilities, which are contradicting its long doubted policy of 'no first use'. This situation has become more alarming since India has been acquiring advanced missile defense systems and also developing counter-force technologies like the hypersonic weapons simultaneously. This could result in a false sense of security and superiority within the Indian strategic elite. Inspired by this India could attempt to launch a first strike most probably against Pakistan.
Hence, the development and deployment of hypersonic weapons by India would likely eliminate the existing parity in South Asia primarily ensured by Pakistan's nuclear capability. Today, deterrence stability exists between both countries because both possess the capability to inflict the damage and it becomes unappealing for them to initiate a nuclear attack. However, if the Indian pursuit of hypersonic weapons goes on with its belligerent policies, the deterrence stability might not hold for long. Therefore to maintain parity and deterrence stability in South Asia, Pakistan might need to think of the probability of developing its supersonic and hypersonic weapons or at least come up with an alternative and a plausible way-out. Moreover, Pakistan needs to further ensure the adaptability of the mutually assured destruction in South Asia and eliminate the chances of the first strike by India. Since hypersonic weapons would reduce the response-time and blur the line between conventional and strategic weapons; Pakistanneeds tofurther develop a mechanism to address this emergent threat to maintain the nuclear deterrence equilibrium in the region.
Summarizing it all, the emergence of hypersonic weapons in South Asia has posed a serious threat to regional security. It seems that India is quite eager to develop and ultimately deploy the hypersonic weapons. There is no doubt that at the moment South Asia is engulfed in an action-reaction spiral between India and Pakistan mainly triggered by Indian offensive strategies and threatening policies vis-à-vis Pakistan. Once becoming operational, India's hypersonic weapons would likely add up to this chain of action and reaction. This might ultimately compel Pakistan to revisit its existing nuclear posture vis-à-vis India.
Evolution of Indian Nuclear Doctrine: From NFU to Preemption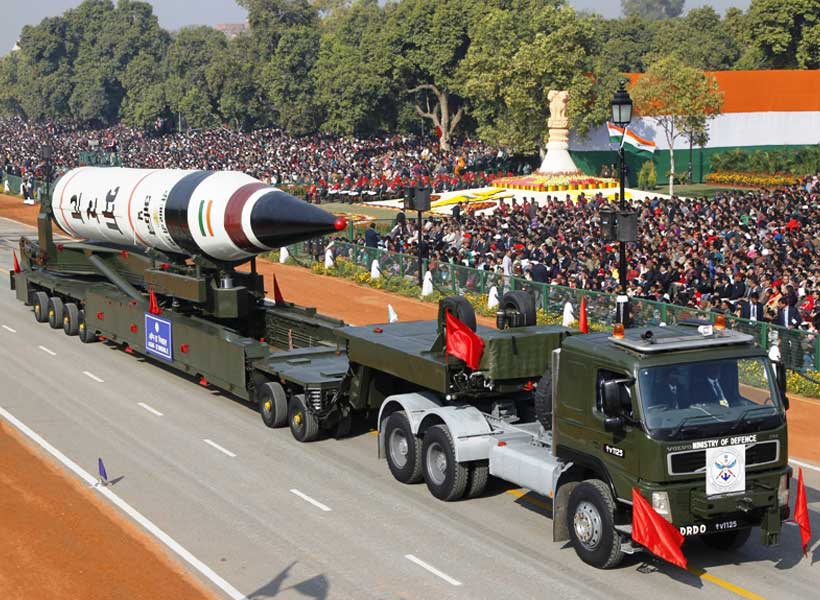 India's obscure nuclear doctrine of 'No First Use' (NFU) had evolved over the years since it was first declared in 1999 by NSAB's (Nuclear Security Advisory Board) in the 'Draft Nuclear Doctrine'(DND) that forms the very basis of the official Indian nuclear doctrine. Subsequently, in 2003after a review by the Cabinet Committee on Security (CCS) the DND had emerged as India's official nuclear doctrine. However, the later developments are quite evident that India has shifted its nuclear posture from NFU to preemption. In August 2019, a statement made by Mr. Rajnath Singh (Indian Defence Minister) made headlines amid rising tensions between India and Pakistan, the two arch-rivals in South Asia. This was an assertion of India's likely shift from its long doubted NFU policy. This has further exposed the pretense of India's NFU policy, to which Pakistan has never given any credence. This shift in Indian nuclear doctrine seems to be purely Pakistan centric. Such an Indian shift is further evidence of India's focus towards nuclear war-fighting rather than maintaining deterrence. In the wake of the evolved tensions in the region, India's offensive nuclear posture of preemption would have dire implications for the strategic stability of South Asia.
Over the period, various statements by the Indian government officials and prominent academicians have raised serious concerns over India's adherence to the NFU policy. In 2010 Shivshankar Menon, the then National Security Advisor of India stated that according to Indian nuclear doctrine NFU policy is meant only for non-nuclear-weapon states. Hence, it implies that using a nuclear weapon could be a resort against nuclear-weapon states, particularly against Pakistan. Later on, in 2016 Manohar Prakar the then Indian Defence Minister questioned "Why do lots of people say that India is for no first use? Why should I blind myself?" Moreover, in 2017 a prominent Indian scholar, Vipin Narang while speaking at the conference at Carnegie stated that India would not let Pakistan go first. These assertions are quite evident that in a crisis, India might take a nuclear first strike against Pakistan. Such drifts in Indian policy have further enhanced Pakistan's threat perception vis-à-vis India. Similarly, Pakistan would be further compelled to maintain a credible nuclear deterrence posture to overcome India's offensive nuclear posturing.
India's pursuit of offensive nuclear capabilities further reveals its aspirations of a pre-emptive nuclear strike against Pakistan. This, for instance, is further evident from the fact that India has been involved in developing ground-based and space-based surveillance, reconnaissance, and intelligence capabilities, and new precision weaponry for the last few years. These would further embolden India to take any move toward pre-emption or first use. In the same vein, India's adoption of Pakistan specific policy of first use would likely result in the lowering of the Indian nuclear threshold. This might bring serious implications for Pakistan's existing nuclear deterrent posture which covers a broad spectrum of threats coming from India including its conventional advantage. It would further generate an unnecessary arms race in the region and might force Pakistan to further revisit its doctrinal and force posture vis-à-vis India's notions of preemptions. The likelihood of India's shift towards preemption would also mean that India's nuclear weapons would be kept in the state of readiness. This would also increase the risk of unauthorized or accidental use of Indian nuclear weapons. Such a scenario would likely create a complex security dilemma for Pakistan, thus undermining the deterrence equilibrium in South Asia, primarily ensured by Pakistan's nuclear capabilities.
In recent years, India's massive naval buildup is also aimed at maintaining an offensive sea-based nuclear posture. In this regard, India's acquisition of SSBNs (nuclear-powered submarines) is quite significant since along with the assurance of second-strike capability, they are also meant to be used to launch a multitude of nuclear weapons. Other than that, India has been maintaining an operational BMD (Ballistic Missile Defence) system; also, it would have the most advanced anti-missile systems like the Russian S-400 in its inventory very soon. Hence, having been assured that it would be protected against any counter-strike by Pakistan by its BMD systems; India might potentially launch a land, sea, or air-based pre-emptive strike against Pakistan. This would create a false sense of security among the Indian decision-makers and they might act aggressively in the time of crisis. Pakistan needs to keep a close eye on India's shifting nuclear policy to counter the probability of a nuclear first strike initiated by India. Pakistan has already developed MIRV (Multiple Independent Re-entry Vehicle) capable short and medium-range ballistic missiles. Apart from that Pakistan has also developed a sea-based delivery system such as Babur-3, a Submarine Launched Cruise Missile (SLCM) which is aimed at ensuring a credible second-strike capability. These would serve as a reliable and credible deterrent against Indian notions of preemption.
Hence, at the present, the assertions of Indian officials to abandon the long doubted NFU policy and a move towards pre-emption is mere irresponsible and belligerent behavior. India in its pursuit to become a regional hegemon would destabilize the already conflict-prone South Asian region by further provoking an arms race. Pakistan needs to further increase international pressure by highlighting India's aggressive and irresponsible nuclear posturing. The world needs to know that India's shift from NFU is merely reckless and dangerous. On the other hand, Pakistan also needs to ensure its safety by further enhancing its assured second-strike capability and acquiring advanced BMDs while staying within its existing posture of minimum credible deterrence.
Afghan Peace Talks And Prospects For Pakistan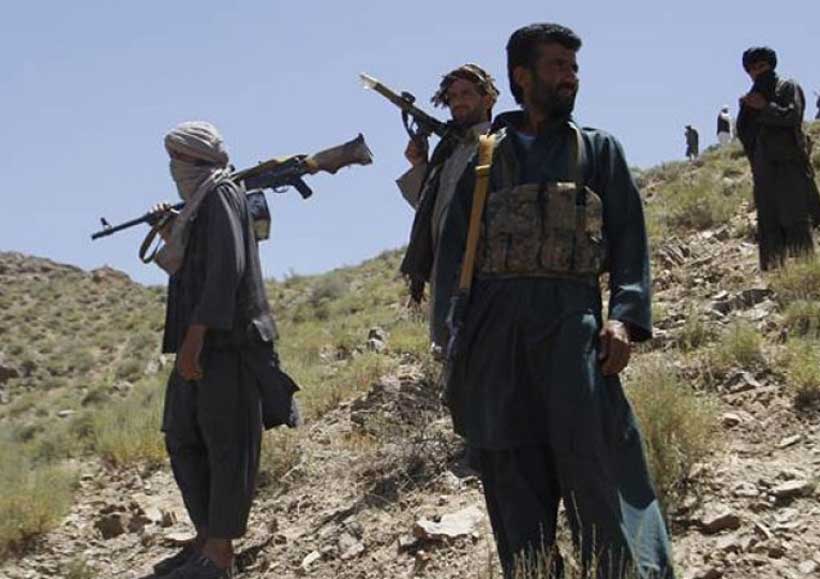 On 3 September 2020, the three brave sons of Pakistan, soldier Usman, Naek Imran and Lieutenant Nasir Khalid embraced shahadat during a patrolling in North Waziristan in a terrorist attack. Since US officials and representatives of the Taliban signed a peace agreement on 29 Feb 2020 in Doha to end the conflict, the various affiliated groups of TTP began launching attacks against the security forces of Pakistan. According to the report of the Pakistan Institute of Peace Studies in August 2020, 12 terrorist attacks were launched in Pakistan. In these terrorist attacks, 14 people lost their lives and 68 people were injured. The terrorist carried out 75 % terrorist attacks against the security forces. These terrorist attacks on the security forces of Pakistan are evident that TTP and its affiliated groups are confident after the peace deal of the Taliban and the USA. It illustrates the scenario of post-US withdrawal from Afghanistan. Following the deal, the US will withdraw from Afghanistan within 14 months. Even though the Taliban are negotiating with the USA and Afghan government but fighting is continued in Afghanistan from both sides.
The US withdrawal will create a power vacuum not only in Afghanistan but also in the South Asian region that is likely to be filled by a stronger state or a group. The US withdrawal is creating the same challenges that are similar to the USSR withdrawal from Afghanistan in 1990. After the withdrawal of the USSR, civil war broke out in Afghanistan for the assumption of power. Taliban emerged as victorious after a deadly civil war. Afghanistan is the home of various terrorist groups and their presence is a threat to the South Asian Region once the USA leaves Afghanistan. The US withdrawal will also affect Pakistan.If the Taliban assumed power in Afghanistan then TTP will be strengthened in Pakistan. As soon as the USA making arrangements to leave Afghanistan, various militants groups of Pakistan are uniting. The two militant groups Hizb-ul-Ahrar (HuA) and Jamaat-ul-Ahrar have merged into one terrorist group on 17 August 2020. Both of the groups pledged its affiliation to Mufti Noor Wali as its chief. The leader of Punjabi Taliban Asmatullah Muawiya has joined the Taliban. Once the militant groups are on the same page, the impact will be disastrous for Pakistan as it did not chalk out a comprehensive policy following the US withdrawal from Afghanistan.
Over a decade Tehreek-e-Taliban Pakistan (TTP) wants to establish Sharia in Pakistan and for that, it is in confrontation with Islamabad. Mullah Muhammad Omar, the leader of the Afghan Taliban is considered as the spiritual leader of TTP. Since its inception in 2007, TTP has proved to be the deadliest terrorist group in Pakistan. TTP was an ally of Al-Qaeda to operate from FATA. The group has its presence in Swat and Karachi. The TTP launched massive attacks in Pakistan like the terrorist attack on the General Headquarters of Army (2009) attack on PNS Mehran in Karachi (2011) and an attack on the Army Public School (20140in Peshawar. TTP also using different channels to radicalize youth like Sunnat-e-Khaula to radicalize and recruit females in Pakistan. The TTP and Afghan Taliban worked in partnership in the past and they are interconnected. In the past couple of months, TTP has increased its terrorist attacks against Pakistan. The JuA took the responsibility of an improvised explosive device (IED) thatwas planted on a bike to hit a vehicle that has killed 7 members of the anti-narcotics force in Chamman, Baluchistan in August.
The report of the Pak Institute of Peace Studies (PIPS) is evident that since 2019, TTP remained a major source of instability in Pakistan. It carried out 82 terrorist attacks in which 69 attacks were taken in Khyber Pakhtunkhwa and 13 from the province of Baluchistan. It seems that TTP is becoming stronger after living in the shadows for years. According to the UN report approximately 65000 militants of TTP are stationed in Afghanistan. With a merger, it will become a force that cannot be neglected. The merger of various factions of TTP is a threat to CPEC. China has begun the number of development projects like infrastructure and hydroelectric in remote areas of KP.
Currently, Chinese companies are working on Karakoram Highway Phase II,SukiKinari Hydropower Station and the Havelian Dry Port. TTP have kidnapped and killed Chinese from Baluchistan and KP. In 2013, Pakistan banned 3 militant groups that were affiliated to Al-Qaeda namely the Islamic Movement of Uzbekistan, the Islamic Jihad Union and East Turkestan Islamic Movement on the request of China. TTP targets China as a retaliation of mistreating the Uyghur Muslim minority in the province of Xinjiang. In 2014,the leading Al-Qaeda ideologue Mufti Abu Zar al Burmi in a video message that was titled as let's disturb China stated that the withdrawal of the USA from Afghanistan is a victory for the Taliban. In the video message, he also urged the militant groups to carry out attacks on Chinese companies and embassies and kidnap Chinese nationals. Foreign CPEC is hope for Pakistan to bring investment and embark on the road of peace and prosperity. The reunification of militants can't be ignored as once they are strengthened they will carry out massive attacks against Pakistan. Therefore, Pakistan needs to chalk out a comprehensive policy to root out terrorism. It's up to the policymakers to shake hands with militants like the US or take coercive military operations.