Situation of Women in Afghanistan: From Queen Soraya Tarzi to Rula Ghani
Today's Afghan women bear the huge and heavy burden of four decades war and conflicts. Early at the beginning of the twentieth century, Afghan women, as a result of the first constitutional movement under the leadership of King Amanullah, Khan succeeded in gaining some of their human rights and freedoms. King Amanullah Khan's democratic plans included the elimination of hijab of women, access to education and active participation of women in the social, economic, political and cultural processes in the society. But unfortunately, after the fall of Soviet-backed governments of Kabul and their subsequent regimes – Mujahidin and Taliban, all those values were buried soon.
The First Steps for Afghan Women Liberation
In late 1927, King Amanullah Khan and his wife, Queen Soraya Tarzi, visited Europe. On this trip, they were honored and feted. This was an era when other Muslim nations, like Turkey and Egypt, were also on the path to modernization. Upon returning from his tour to Europe, King Amanullah Khan let his wife appear without a veil in public. He also prepared a progressive and democratic plan for modernizing his country. One of the key elements of this plan was the elimination of hijab of women, access to education and active participation of women in the social, economic, political and cultural processes in the society. However, the time was not right, and his plan was more progressive than the context of Afghanistan of 1928. Soon after the declaration of his reformist move, religious and traditional local elders revolted against his modernization program. This demonstration effectuated into a tribal rebellion and forced King Amanullah Khan to abdicate. As a result, his reformist programs were defeated.
After the era of King Amanullah Khan, the kingdoms of Afghanistan slowly continued his reforms. But the era of socialist and communist governments in Afghanistan, which is especially important for women, seems to be the root of many political events in recent years. Because, although during this period, especially with regard to women, important advances have been made. But what happened during the Taliban era against women, can be an exact response to the previous governments' policies regarding women issues. But it is argued that after the first bold step of King Amanullah Khan toward women liberation and giving them the basic human rights, various reforms have taken placed regarding the women issues in Afghanistan – such as the abolition of forced marriage practices, raising the maturity of girls up to 16 years of age, access to education, and women's right to vote.
During the reformist period of Soviet-backed governments of Kabul, Afghanistan witnessed the massive immigration of those who did not want a forced revolution from top to down. Many families immigrated to Pakistan, Iran and other Islamic countries to escape from girls' forced education because they considered it as a shame for themselves. Applying contingency and command policies, the Soviet-affiliated states faced with such resilience that in some cases obliged them to stop enforcing their reformist policies. For example, though co-education was compulsory to some extent, girls and boys were educated in separate schools.
We can argue that the Soviet-dependent regimes in Afghanistan wanted to impose their modernization projects through a group of government elites. It is estimated that out of a population of 17 million Afghans in this period, 85 percent were rural. The reformist programs were focused on large cities, while the villages were mostly governed by tribal practices. The central government was not able to compete with local sovereignty.
The reformist projects of the Leftist government in Afghanistan during the Democratic Republic of Afghanistan were largely limited to reforms that were enacted in three legislative enactments. These legislative enactments abolished girls' sale by the peasants. Women's freedom of marriage was also selected on the basis of these decrees. But these laws were met with severe traditionalist reactions.
To deal with the women issues, the Democratic Republic of Afghanistan launched an organization called "Afghan Women's Democratic Organization (AWDO)". Its main activity was to fight with the illiteracy of women in cities and villages and women's expulsion from home. As the literacy cadres of AWDO forced villagers, even with the use of physical violence, to satisfy the presence of girls in classes, the literacy program for community girls faced the most resistance by local villagers. Many of these literacy cadres were expelled from villages or killed by villagers. Since these projects were designed to bring a profound transformation in people's lives in a short time, which was hard and challenging, they were faced with completely opposing reactions of the local communities.
Soviet Invasion; the beginning of Dark Era for Afghan Women
The Soviet military invasion of Afghanistan for a period of 10 years from 1979 to 1989 was followed by a massive civil war, which ultimately led to the Soviet withdrawal from Afghanistan at the beginning of 1989 due to the failure of the Russians to contain it. The most reactive to the reforms of the Leftist government of Kabul, especially in relation to women, was projected by the Islamist organization, gradually known as the "Mujahideen". These groups were supported by a set of regional states and Western powers, each of whom did not tolerate leftist rule in an Islamic country for a variety of political reasons, including fear of Soviet influence.
The period of Soviet military presence in Afghanistan brought about a period of freedom for women in the context of Soviet patriarchal policies, and a period of relative liberties in which a small percentage of Afghan women benefited from it. But this period led not only to the widespread conflict between women in the country but also to the rise and mobilization of traditionalist responses. The consequences of this invasion were painful and bitter for all Afghans and particularly for women.
With the fall of Najibullah's government, the second phase of the internal wars began from 1992 to 1998. This time the war was between a set of Afghanistan's political factions that ended only after the victory of the Taliban and the overthrow of most of Afghanistan's soil. The Taliban came to power, many of whom were former members of the Mojahedin (Iacopino, 1998).
While many in the West and Islamic countries favored the Mojahedin, the situation of Afghan women was forgotten during this period. In the first stages of the war during the confrontation between the mujahideen and the Soviet forces, many women were denied access to education, classrooms were closed, and women's organizations were shut down and some of their activists were killed, including Mina, who founded the Women's Revolutionary Association of Afghanistan in 1977.
The emergence of extremist Islamic movements in the post-communist era, as well as the rise of the Taliban government, can be attributed largely to the policies applied during the occupation of the Soviet Union in Afghanistan. Indeed, much of the violence against women was in response to intimidation and threats that were introduced during the period of leftist rule. Somehow, Afghanistan experienced a very difficult period in the late 20th century. However, the experience of the Mujahideen and Taliban era in comparison with the experience of the communist regime for women was a far worse experience.
The current military presence of the United States in Afghanistan, like the Soviet policy, allows the women to experience a period of relative calm and security. Though the current government of Afghanistan, as a weak state, is virtually incapable of supporting women, there are not any legal restrictions for women's political, social and economic activities as they experienced prior to King Amanullah Khan's regime, Mujahedin and Taliban's era.
Afghan Women and 2004 Constitutional Law of Afghanistan
The new constitution of Afghanistan, formulated in the last half and a decade, has recognized women's rights in a fundamental and indelible way. As per the current Constitutional Law of Afghanistan, men and women have equal human rights and human dignity. Compared to the past constitutional laws, the current constitution law addresses the grounds for the provision of women's citizenship rights at the level of men. It is said that the current constitutional law of Afghanistan is the best laws in the region. Article 33 states that "All the citizens of Afghanistan have the right to choose and be elected …" (The Constitutional Law of Afghanistan, 2004, p. 10). And Article four holds that national sovereignty in Afghanistan belongs to the nation directly or through its agents, and the people of Afghanistan are all those who have the nationality of Afghanistan (The Constitutional Law of Afghanistan, 2004).
In Article 22 of Afghanistan's Constitution Law, the right to equality and gender and humanity are reflected in clearly and emphatically that any discrimination and privilege is prohibited between the citizens of Afghanistan. The citizens of Afghanistan, including men and women, are equated with the law with equal rights and obligations. Women as the fabric of families are protected by the Constitutional Law of Afghanistan amended in 2004.
Article 58 of Afghanistan's Constitutional Law articulates that the government takes the necessary measures to ensure the physical and psychological well-being of the family, especially the child and the mother. The government should eliminate any kinds of customs that are against women's dignity and also contrary to the holy religion of Islam (The Constitutional Law of Afghanistan, 2004).
Afghanistan's 2004 Constitutional Law has a special focus on women's education. As per article 44, the government is required to plan and implement effective programs to provide education for women. Moreover, as per Afghanistan's 2004 Constitutional Law, women can be nominated and elected at the highest political-managerial level of the country, presidential. It clearly echoes that there is no legal ceiling against the promotion of women to high positions.
Despite taking substantial strides regarding women's promotion, liberation, and rights by the kingdoms and governments of Afghanistan from King  Amanullah Khan to the current president of Afghanistan, Ashraf Ghani, still, Afghan women face myriad challenges. For example, confronting with traditional patriarchal structures. And most importantly, struggling with the challenges on the path to tradition and modernity. So, to pave the way for Afghan women so that they can participate in the political, social, cultural, educational, and economic spheres equally with their male counterparts, this paper suggests that the government of Afghanistan and other related national and international organizations should take the following measures.
Recommendations for Policy Implications
First, a significant issue in political and social participation is political socialization. Political socialization is a continuous learning process in which individuals through acquainting themselves with the political system, learn from their rights and roles in society through information and experiences. This process helps women adapt to the accepted forms of organized social life, and teaches them the talents, essential social desires, and in particular the social roles that they must play in society. Ultimately, it helps women attend various social fields. So, the government of Afghanistan as the responsible political entity should pave the way for Afghan women to experience political socialization in the society.
Second, social education is the most important element of political and social participation and, ultimately, the development of a community. And, the most important element in the development of a community is the people of that society – men and women, who must have cultural and political awareness and knowledge. Emile Durkheim, the French sociologist argues that Education is a process in which a woman learns through practices that are functional in a community. So, the government of Afghanistan and other responsible institutions must carry out the necessary social education through K-12 education and higher education. Doing so, Afghan women learn the pre-requisites for social and political activities in their childhood and adolescence.
Third, the communities, government, and other social organizations should have a rational and reasonable approach toward the character of girls and women, and let them taste the importance of ownership, thought and creativity. If women are provided with opportunities to explore their talents, enhance their self-confidence, think about their own fate, the entire society will benefit from this process. Adapting a non-biased and non- patriarchal approach toward women by the society and men will provide better opportunities for women's political and social participation in the society.
Last but not the least, creating suitable opportunities for female participation in various scientific and practical scenes, such as universities, research centers, factories and other social activities can provide the motivation for increasing women's political and social participation. Hence, we can conclude that increasing the political and social participation of Afghan women means increasing their contribution to the development of society.
Nepal Should get rid of Sino-India paranoia and must accept US MCC Aid
The US has offered, under its MCC grant, 500 million US $ aid to Nepal which is reluctant to accept it due to Chinese concerns. Nepal should get rid of Sino-India paranoia and accept this aid. It should relinquish geopolitical adventures and its engagement with nations other than India and China will be a step further in the assertion of the country's strategic autonomy. Nepal's sovereign decision should be precipitated by its own concern for national interest and not of any third party's imagined interest collision with it.
Among diverse political turbulences being seen in Nepal, one which is being less talked about is Nepal's indecisiveness over US aid amounting to 500 million USD under Millennium Challenge Corporation (MCC). While the government is inclined to accept it – Finance Minister Yubaraj Khatiwada incorporated this in the new budget before its parliamentary endorsement – the grant is facing opposition, inter alia, from within the Nepali Communist Party (NCP).
The opponents are forwarding the arguments that accepting it may damage blossoming ties with China. There may be strong element of truthfulness, prima facie, in this argument but this advocacy is shorn of any understanding of Nepal's national interest.
Nepal is sandwiched between two Asian Giants sharing great ambitions for future whose geo-political interests are colliding as they try to sell off their versions of worldview. Nepal is, of late, becoming hotbed for this bilateral competition. History is evidence to the fact that any great power rivalry has resulted unbearable consequences for playgrounds – where big power competes for their interests in other nations. Middle east and Afghanistan are two evergreen examples.
The obsession with fear of China's reaction over a sovereign decision, essentially economic in nature, speaks volume about the intrusion of that country in Nepalese political landscape. Discussions in Nepalese media platforms and among policy makers are revolving more upon the US Indo-Pacific Agenda versus China's Belt and Road Initiative, which should, in no way, be Nepal's immediate priority. Surprisingly, absent in the discussions are cost-benefit ratio of these projects. A perusal of the MCC aid and geopolitical events of recent past shows that the cost-benefit scale skews in favour of economic advantage to the country.
Firstly, the MCC aid is a grant not a loan. Thus, it comes with benefit sans any obligation. There are no legal or political conditions attached to it and thus a claim that Nepal's sovereignty will be promised by accepting the aid is wholly fallacious.
Secondly, these projects relate to 'Electricity Transmission' and 'Road Maintenance'. As per MCC, the electricity projects include, inter alia, laying of 300 km of high voltage power lines, equivalent to one-third the length of Nepal; the addition of a second cross-border transmission line to facilitate greater electricity trade with India; and activities to improve sector governance to increase private investment. The road projects chiefly concerns maintaining 'key roads' admeasuring a length of 300 km which are vital for movement of goods and people. An aid amounting to nearly 1.5 % of GDP must not be rejected for imaginary fear of the Dragon.
Thirdly, China must not be expected to react negatively just because of the fact that the aid is coming from a rival nation. If it is not so, India should have acted in similar imaginary way in 2017 when Nepal became a party in BRI, an initiative India rejects as it passes though Pakistan Occupied Kashmir! Also, the sensitivity of India's concern which relates to geopolitical issue is graver than that of China's as it concerns an economic project.
Concerns relating to issue of provisions of MCC may be alleviated by having recourse to negotiation with US over it. For example, Nepal can negotiate that in place of US law it will be provisions of international law which will apply and there would be an independent international tribunal to settle any disputes, whatsoever arises pertaining to the project.
In past, we have seen Nepal's compulsion as it has accepted the fate to play between India and China, letting itself more vulnerable to whims and caprices of these two countries. US aid under MCC is a golden opportunity for Nepal to look beyond India and China and seek greater engagement with other powers to derive economic benefit and relinquish meaningless geo-political adventures.
The best example in south Asia following 'strategic autonomy' is India which followed a non-aligned policy, although shaky one, throughout the cold war which enabled it to get benefits from both the superpower blocs and wrath of none. Now, of course, there has been a shift in strategic alignment of India – it is undertaking appropriate diplomatic manoeuvring– as China's claim of peaceful rise seems rather flimsy in view of perennial projection of hard power against its neighbours and US under Donald Trump is more unstable now. The occasion has not come, till now, for Nepal to take any sides.
Economic cooperation should not be halted due to a geo-political competition wherein Nepal does not have any significant stakes. Nepal must catapult the entanglement of Sino-Indian paranoia and assert its strategic autonomy. Not only US, Nepal should seek greater engagement with other powers too. Rather than out rightly rejecting the MCC aid, it must undertake a negotiation to ward off its concerns relating to sovereignty. The message should go to both Asian giants that Nepal could not be taken for granted as it will follow a multi-aligned approach in contradiction to its hitherto Sino-Indian balancing approach. This will ensure more diplomatic leverage and clout to Nepal vis-à-vis India and China.
Current Political Scenario in Pakistan
Imran Khan, born in 1952, educated in the UK, brought-up in Western Word, very well aware of Western Culture, yet equipped with strong traditional values, is 22nd Prime Minister of Pakistan. He is known for his honesty, love for humanity, and great leadership qualities. He asserted himself in the international community as a visionary global leader, especially after his speech in the UN General Assembly in 2019, which has made him attract international attention.
He struggled for 22 years to become Prime Minister of Pakistan. He is also Chairman of Pakistan Tehreek-e-Insaf (PTI) – a political party that he formed in 1996. As a result of General election 2018, PTI won 116 seats in the National assembly out of 270 and declared the largest political party.
After taking charge of his office, PTI announced a 100-day agenda for a possible future government. The agenda included sweeping reforms in almost all areas of Government, including the creation of a new province in Southern Punjab, fast-tracking of the merger of Federally Administered Tribal Areas into Khyber Pakhtunkhwa, the betterment of law and order situation in Karachi, and betterment of relations with Baloch political leaders. In his first spec h, he announced that as he is impressed by China, how they eradicated poverty and corruption, he would like to learn from the Chinese experience.
PTI was envisaged as a Movement to fight for a just and equitable society based on the system that Prophet Mohammad(PBUH) laid down in the Medina Charter, which was the foundation of the model Islamic state, an egalitarian society based on the rule of law and economic justice – the first welfare state in the history of humankind. It is these principles of justice and egalitarianism that Quaid-i-Azam Mohammad Ali Jinnah envisaged Pakistan, and it is these principles that are the foundation of PTI.
During his election campaign, he made several promises with people of Pakistan, and masses trusted him and voted him. It was a very unusual election in Pakistan, against the traditional politics, the majority voted him, especially the middle class, educated people, and youth& women. He emerged as the third most popular leader in the history of Pakistan, just after Muhammad Ali Jinnah, the founder of Pakistan and former Prime Minister Zulfiqar Ali Bhutto.
People of Pakistan had high expectations from him in return for voting him and trusting him. Unfortunately, most of the expectations turned unfulfilled. The cost of living has gone up, shortage of Atta, Sugar, Petrol, high inflation, devaluation of currency, joblessness, shortage of electricity, etc., are common issues hitting the common man. Yet, he enjoys popularity. Most people believe that PM Imran Khan is sincere and wanted to full-fill his promises, but his team is not with him on the same page. Masses still do not blame him but blame his team instead.
In fact, it is believed that although Imran Khan is the Prime Minister of Pakistan because of some of his good deeds which All-mighty Allah (God) liked and elevated him to the long-desired position as Prime Minister of Pakistan. But it is not the PTI-led Government.
His team includes non-elected members, foreign imported members, dual national members, electable elite, who joined him only recently for getting better positions in his Government. The hard-core, PTI workers are out-side his Government or a very little percentage at some unimportant positions. For example, the most important is Finance, a non-PTI led, Governor State Bank, led by non-=PTI, Strategic Planning, led by non-PTI, Interior Ministry, again a non-PTI-led, Commerce, again a non-PTI led, and so on….
Some of PTI friends argue that previous Governments also hired Imported, non-elected, and dual nationals in their tenures. It is true, the previous Government also did similar things, but what happens to them? Are people of Pakistan liked their acts? Voted them again? If PM Imran Khan also follow their path and he should be ready to face the same outcome.
We voted PTI for a change, reforms, meritocracy, justice, equality, change of status quo, and transformation completely. People of Pakistan can sacrifice a lot but have voted PTI for a cause. It is afraid if the cause is not served, the people of Pakistan may think differently. Pakistan can not afford any more crisis. The rapidly Emerging Geopolitical scenario may not allow us to have any disturbance internally.
However, neutral, intellectuals in Pakistan think that; is he so helpless? Is making his team was not his own choice? What were pressures to form a team of not-his-choice? And so many similar questions. At least, people may blame him for not making his team based on merit, honesty, sincerity, loyalty with Pakistan. It is suggested, PM Imran Khan should think about how to satisfy the public before it is too late.
Pandemic is the weapon to remain the 'throne' sustainable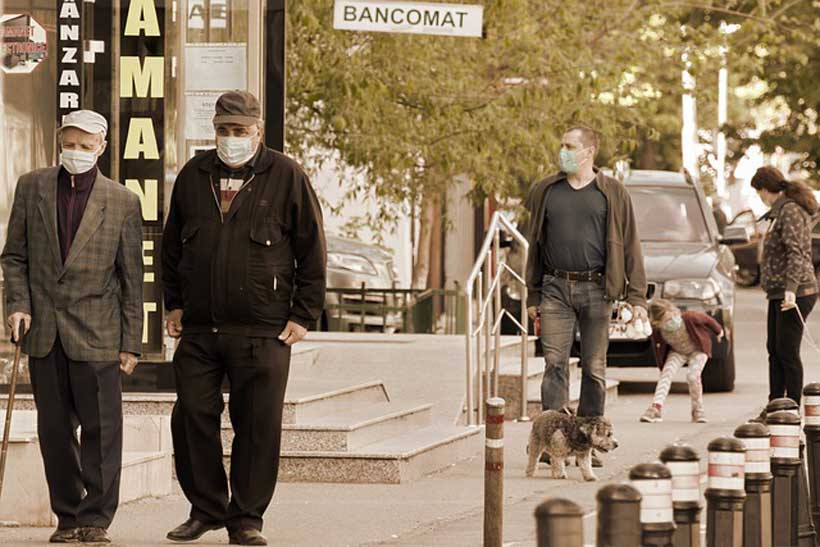 Do you think, now rulers are using the pandemic for its favor? How pandemic is appearing in front of the people? In what ways is pandemic being sold? The government using this Covid-19 for its sustainable advertisement. When Coronavirus is deadly to the average people, at the same time it is an important tool to persistence to the government. This unknown enemy is the main topic of discussion in the national parliament. But the budgetary allocation in the health sector is poor. Pandemic is the common trading point from the MP and to the government bureaucrats. It is the weapon to remain the 'throne' sustainable.
The European country Hungary has set an excellent example. That defective democratic country has become completely autocratic country. Prime Minister Viktor Urban has been given the power to rule the country until the end of the Coronavirus crisis. As a result, parliamentary elections were effectively canceled. Urban says, he needs to have such capabilities to prevent coronavirus infections. Israeli Prime Minister Benjamin Netanyahu has postponed Hearing a corruption case against him for three months. Interesting thing, corrupted rulers are using this crisis to their favor.
In the post-independence Indian subcontinent, famine and natural disasters have occurred at different times. The Colonial rulers have tried to suppress the citizens through those disasters. Colonially, the Indian subcontinent has also learned how to sell a national crisis and how to suppress and absorb its citizens. Now the government of this subcontinent is still following that same method.
Where one's own life is in crisis, there is less opportunity to think about what is happening to others. Ordinary people only want to know more about the pandemic. They try to know how many dead and how many are infected in COVID-19. And they want to know which area is being under lockdown. Because they need to buy some necessary things, so they are seeking which shopping malls are open for all.
In Bangladesh, the mass media also broadcasting news, according to the needs of ordinary people. The media industry is not able to understand some times it is being used by governmental publicity. And it is the main medium for selling this pandemic. Traditional mass media are not doing any follow-up news about how many people were detained under the Digital Security Act amid the pandemic situation! Even the media did not do any investigative news about how many people lost their lives by extrajudicial killings! How many people have become unemployed? How many farmers are not able to sell their commodities due to the transport crisis? The rich getting richer and the poor getting poorer in the result of the Covid-19 catastrophe.
The consequence of pandemic is everywhere. This virus not only taking away people's lives but also taking away the minimum assurance of human survival. It is doing deep damage to human life. That damage cannot be seen with the open eyes. We can only see the statistics. We only see the number of dead and infected people.
When the state goes through a national crisis, other problems become minor. The same thing has happened in the case of Bangladesh. The ruling government has been ruled since 2008 has now matured. There is no battle in the political ground because of the Covid-19 crisis. So-called opposition party BNP has almost been suppressed. The government has increased surveillance everywhere in the name of Coronavirus confrontation. From airports to people's personal lives is now under surveillance. At this time the only voice that can be heard is the voice of the government and the voice of the bureaucrats. Where no presence of the common people. In this pandemic, the government seems to have become stronger and more powerful.
There are no rebellious music-songs, poem-novel amid Covid-19. No criticism in the mass media. Political ground is calm, with no meetings and rallies. Universities and readymade garments are closed. No movement to control road accidents. No movement against rape. No demand for an increase in salaries and allowances of school teachers. People only seeking to save their lives. Is the government able to fulfill the demands of the people? Or the rulers are strengthening themselves by using this Pandemic.