Rural vitalization through Internet Plus agriculture
The People's Republic of China (PRC) government recently released a rural vitalization strategy for the 2018-2022 period to promote poverty reduction, rural development, and green and inclusive growth. Despite a spectacular economic growth over the past 3 decades, economic, social, environmental, and institutional challenges remain.
These challenges are more profound in rural areas, home to more than 570 million people. In 2017, about 30 million rural people lived below the rural poverty line. Only 60% of the 600,000 villages have solid waste collection facilities, and 20% of villages had sewage treatment facilities. Chemical fertilizer application reaches 61 million tons per year, of which two-thirds has no impact on crops   resulting in water and air pollution.
To tackle these remaining issues the rural vitalization strategy makes the management of solid waste and wastewater a priority and enhances rural development by modernizing agriculture. The application of information and communication technology (ICT), widely known as 'agriculture Internet Plus', is intended to increase agriculture productivity, reduce food safety risks and cut pollution from fertilizers and pesticides. Internet Plus agriculture encompasses the use of mobile internet, the application of network connected sensors, cloud computing, and big data along the food and agriculture value chain.
The internet is exerting a profound influence on the global economy and plays an important role in economic restructuring and urban-rural integration. Internet-based technologies, notably e-commerce, have vitalized rural markets in the PRC by improving the quality of agricultural produce and connecting small farmers with big markets.
With the rapid development of internet technology in the PRC over the last two decades, a set of Internet Plus technologies has had influential impacts on the national economy. A publication by the National Development and Reform Commission (NDRC) and the Asian Development Bank (ADB) shows that intelligent agriculture practices such as precision agriculture provide substantial benefits in pollution control which also help mitigate the contribution of agriculture to global climatic changes.
Satellite-based high-precision positioning technology combined with network-connected sensor technology can accurately monitor soil moisture, fertilizer content, weeds and pest locations to enable auto-piloted farm machinery to precisely apply fertilizer and pesticides. Efficient use of fertilizer and pesticide reduces soil, water and air pollution, as well as curbing greenhouse gas emissions.
The NDRC-ADB publication illustrates how data tracking systems can improve the quality and safety of agriculture products. Using a mobile app to scan the quick response or QR code, customers can access information such as cultivation base, sampling time, results of pesticide concentration tests, planting, harvest and sales transaction data.
Access to such information helps boost customer confidence in the product's quality and safety. However, there isn't enough incentive to apply these systems commercially, partly because national laws and regulations do not require traceability labels.
E-commerce has provided ways to sell agriculture products while reducing transaction costs and simplifying trading procedures. It has also built a two-way platform for the flow of consumer goods to villages and farm produce to cities.
The number of rural internet users in the PRC reached 209 million in 2017, of which 47% make online payments via mobile phones. E-commerce platforms in rural areas have given farmers with an average farm size of less than 1 hectare an affordable way of obtaining high quality inputs and new opportunities to market and sell their produce.
Giving farmers access to e-commerce requires support for agriculture extension services to standardize production, organize the farmers, and build logistics capacity in remote and poverty-stricken areas. The private sector, mainly Alibaba and Jingdong, have pioneered e-commerce platforms for agriculture and foodstuff trade.
But there is rising demand in less developed western regions of the PRC for public-private partnerships to develop platform-based traceability systems and rural logistics infrastructure for public goods. Connecting rural areas with e-commerce demands the adoption of a farm-to-market value-chain approach to create value for poor farmers, local agro-enterprises, and consumers. ADB has already gained considerable experience working with leading agro-enterprises in the PRC to design and implement public sector-financed value-chain investments.
The Supply and Marketing Cooperative of Gansu Province is working with ADB to develop an Internet Plus agriculture project to build the processing, cold-chain and logistics capacity of leading enterprises linked to provincial and county internet-based knowledge exchange and data analysis platforms.
These platforms will provide production and management advice through farmers' mobile phones and can be directly linked through network-connected sensors to farm machinery, warehouses and delivery vehicles. Traceability systems for produced food products will be integrated into the platforms.
Such initiatives are crucial to the future prosperity of farmers in the PRC. Combining value-chain investment projects with access to e-commerce will accelerate rural transformation and integrate the agriculture sector into the wider economy.
On the Role of Sovereign Wealth Funds (SWFs) in Supporting a Green Recovery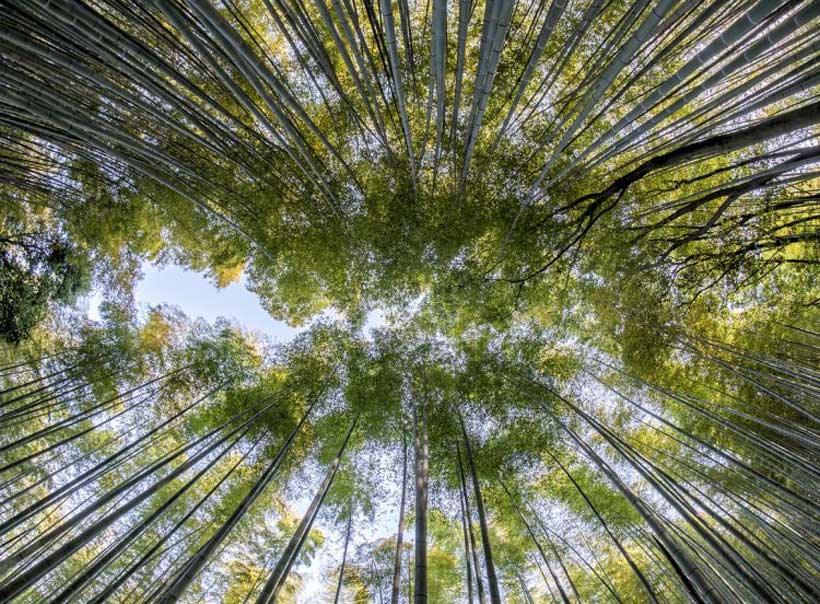 Perhaps one of the few areas where a consensus is crystallizing across the major powers of the global economy is on the urgency of advancing the green environmental agendas and reducing the carbon emissions. Global institutions such as the IMF are emphasizing the need for a green recovery to take hold in the world economy as the global community emerges from one of the starkest crises in the past century. The world's sovereign wealth funds as a powerful force in international financial markets could play a vital role in advancing green projects as well as green finance. This is particularly relevant for Russia, where the National Wellbeing Fund could be partly invested into green financial instruments.
At this stage there is a number of global networks and initiatives that bring together the world's largest institutional investors, including sovereign wealth funds, to drive the green investment agenda. These include European Long Term Investors, the Institutional Group on Climate Change and the Network on Climate Risk. Some of the wealth funds from the Middle East, including the Abu Dhabi Investment Authority, the Kuwait Investment Authority, the Qatar Investment Authority and the Public Investment Fund of Saudi Arabia, are signatories to the One Planet SWF Framework. The meeting held by the International Forum of Sovereign Wealth Funds in 2016 "participants highlighted that SWFs are particularly well-positioned to become trailblazers in green investment".
Recent data and surveys reveal a growing integration of the green agenda into the decision-making and strategies of the world's sovereign wealth funds. These were the findings of an inaugural survey of 34 sovereign wealth funds, representing 43% of the world's sovereign funds, conducted in September by the International Forum of Sovereign Wealth Funds and the One Planet Sovereign Wealth Funds .
The survey reveals that climate-related strategies represent more than 10% of portfolios for 30% of responding wealth funds. The survey also found that these funds made 18 investments in agriculture technology, forestry and renewables opportunities in 2020 at a total value of $2 billion, up from eight investments valued at $324 million in 2015. Overall, according to the survey "sovereign wealth funds have invested more than $5 billion in agritech, forestry and renewables opportunities over the past five years as part of an increased push toward climate change-aware investing".
Just over a third of responding funds (36%) have a formal climate-change strategy in place, with 55% of these funds adopting the policies since 2015 and 30% since 2018.
The survey came up with the following recommendations to wealth funds based on the survey findings:
· to adopt and implement climate-related strategies;
· to seek appropriate talent and expertise;
· to explore board member and executive education;
· to use metrics to show not only climate impact but also comparable returns and risk reduction;
· to communicate to all stakeholders the strategic importance of climate change;
· to partner with peers and international initiatives to share experience and generate greater leadership from within the wealth fund network.
The latter recommendation dovetails the recent Valdai Club initiative to enhance cooperation among the largest sovereign wealth funds against the backdrop of the Covid pandemic. In particular, in 2020 the Valdai Club together with Shafi Aldamer and Curran Flynn from King Fahd University of Oil and Minerals advanced the proposal to create a platform for the sovereign wealth funds (SWFs) of G20 countries to boost long-term cooperation, direct investments, and the formation of bilateral/trilateral/multilateral investment accords. The findings of this policy brief were included in the T20 communiqué, which encourages the G20 to promote "the creation of a platform that would bring together the sovereign wealth funds of its members, possibly in coordination with the International Forum of Sovereign Wealth Funds."
Such a platform would encourage the G20 states to strengthen their economic cooperation, bolster mutual interests, improve multilateralism, and develop opportunities for their SWFs. Additionally, it would act as an emergency tool in easing the impact of a global crisis, such as the current COVID-19 pandemic, as it can be employed as an anti-crisis measure via the investments of the G20 states' SWFs. One important venue of cooperation for such a platform for sovereign wealth funds could be the elaboration of green investing principles and benchmarks for the major sovereign wealth funds, which in turn would support the advancement of a green recovery in the global economy in the aftermath of the Covid pandemic.
As regards Russia's sovereign wealth funds, most notably the National Wellbeing Fund (NWF), which by Q1 2021 has accumulated more than USD 180 bn in overall resources there may be a case for investing part of the liquid reserve into green instruments, including sovereign green bonds. In particular, the investment guidelines for the NWF may involve a formal target on the share of green assets in the Fund's portfolio. These in turn may include corporate and sovereign green bonds from advanced economies as well as an allocation reserved for Russia's corporate and sovereign green bonds. The latter would potentially deliver a significant boost to the development of Russia's green bond market. Currently green bonds account for just 1.5% of total corporate bonds outstanding in Russia and the emergence of sizeable demand from Russia's sovereign wealth fund would raise the potential growth for this very important market segment.
From our partner RIAC
5 things you should know about the state of the global economy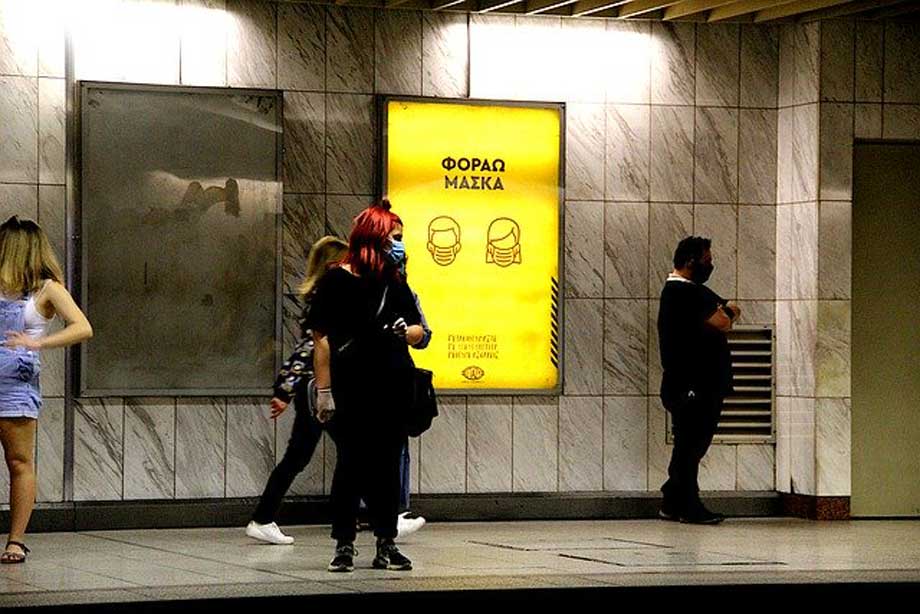 Is this the year we overcome the global economic crisis caused by the pandemic? Are our jobs in danger? Who has lost the most in the crisis and what can be done to recover? As the UN Department of Social and Economic Affairs (DESA) prepares to launch the mid-year update of the 2021 World Economic Situation and Prospects (WESP) report, here are five things you need to know about the state of the global economy.
1) US and China bounce back, but a slow recovery for developing countries
While economic output in the United States and China is expected to grow robustly and lift global growth, many developing economies are not expected to return to pre-pandemic output levels anytime soon. The pandemic is far from over for most developing countries where vaccination is advancing slowly, and fiscal pressures have intensified.
2) The situation of the most vulnerable has become even more precarious
Lockdowns and social distancing measures resulted in large job losses in contact-intensive and labour-intensive service sectors, which predominantly employ women. The pandemic has also exposed the vulnerability of informal employment, which is the main source of jobs in many countries and which offers less job security, social protection and access to healthcare.
3) Global trade recovery is strong, particularly in Asia
Merchandise trade has already surpassed pre-pandemic levels, buoyed by strong demand for electrical and electronic equipment, personal protective equipment (PPE) and other manufactured goods. Trade in services remains constrained by restrictions on international travel. While exports from Asian economies have soared, exports from Africa, Western Asia, and the Commonwealth of Independent States has stalled.
4) The COVID-19 crisis has inflicted more harm on women and girls
This crisis disproportionately affected women, who suffered significant job and income losses, contributing to the worsening of gender poverty gaps. Burdened by increased home care duties, many girls and women gave up on schools, and the workforce altogether. Returning to school and work might take longer or may not happen at all for many of them, further widening gender gaps in education, income and wealth.
5) Countries need to do more to address the uneven impact of the COVID-19 crisis
There is an urgent need for countries to formulate better targeted and gender-sensitive policies to drive a more resilient and inclusive recovery from the crisis. Though on the frontlines of the pandemic, women have been under-represented in pandemic related decision-making and economic policy responses. The severe and disproportionate impact of the pandemic on women and girls call for more targeted policy and support measures for women and girls, not only to accelerate the recovery but also to ensure that the recovery is inclusive and resilient.
Biden's shift from neo-liberal economic model
Mercantilism; which was the 'Hall of Fame' from 15th-18th Century had emerged from the decaying of feudal economic system in Europe. It was initially started from the Mediterranean trade in bullion on the cities like Venice, Genoa and Pisa. In the course of history, this idea was challenged by the writings of John Lock's Second Treatise of Government and A Letter Concerning Toleration with larger than life of Adam Smith's, The Wealth of Nations of 1776—gave rise to Classical Liberalism. This idea also even started shaking during the 1930s followed by the Great Depression. The Keynesian economic model came to escape the consequences of this Great economic shortfall till 1970s. Afterwards, Neo-liberalism was the 'lifeline of the global economy'. Soon, this also diminished from the rapid financialization and globalization process of 1990s. The financialization, which was the 'Heart of the Town' till 2008; devastated by the 2008 financial crisis. The US government rescued this crisis via Dodd-Frank Act and greater stimulus package to economy. And, lastly current COVID-19 pandemic crisis is much more powerful than that of 1930's Great Depression or any other crisis in observable history. To cope of with this crisis, Biden administration is rescuing the economy with comprehensive stimulus package by challenging the internationally accepted fundamental economic model.
Today, Keynesian economic model is taking shape in the US. The central theme of Keynesian theory —measured as the sum of the spending by households, business, and the government; which Biden is doing so by $640 billion housing plans over 10 years to provide affordable, safe housing for all individuals, by increasing tax for corporations and high-income filers by $3.3 trillion. In addition to this, he is creating massive government spending ($2trillion) on infrastructure for job creation, spending on public goods( health care, education, job, security, child care), and less interested in fiscal deficits and his more critical view on an unregulated market controlled by big corporations. These steps of Biden correlated with that of the Keynesian economic model (the model which remained 'talk of the town' from WWII to the 1970s). Following this, new Washington Consensus is born against the low levels of government spending, minimizing fiscal deficits, nonintervention, and deregulation in the market, and liberations of trade and foreign investment. All these 'values' are undermined by the current Biden administration.
The world economy is in the same historical place as that of WWII followed by the great depression comparing today of the COVID-19 pandemic. So, whenever there is an unprecedented shock on capitalism; it has always transformed itself within. From the Mercantilism(16th-18th Century), Classical liberalism, Keynesian/ neoliberalism, and financialization–capitalism has survived astonishingly. This new 'Bidenomics' will behave as an influential replica in the other parts of the world as the land, labor, capital, and productivity is impacted immensely by the COVID-19 pandemic. This succeeding market intervention by the US government could replicate in other international liberalism followers nations of the world. The era of government-led intervention in the market started.