ADB's New Long-Term Strategy Strengthens Support to Pakistan
A senior official at the Asian Development Bank (ADB), Mr. Tomoyuki Kimura, outlined key policy directions of ADB's new corporate strategy and its importance to Pakistan's development agenda at a press briefing in Islamabad today.
During his 2-day visit, Mr. Kimura, the Director General of ADB's Strategy, Policy, and Review Department, met with Pakistan's Finance Minister Asad Umar, and briefed senior government officials of the Ministry of Finance, Economic Affairs Division, Ministry of Planning, Pakistan Business Council, State Bank of Pakistan in Islamabad and Karachi.
ADB's long-term strategic framework, Strategy 2030, introduced in July, responds to the evolving economic conditions in Asia and the Pacific and resolves to strengthen its country-focused approach, including support to Pakistan's development agenda.
"Strategy 2030 enables ADB to better respond to Pakistan's changing development needs. ADB shares the Government of Pakistan's vision to accelerate sustainable and inclusive economic growth by promoting innovative technologies and delivering development solutions through a mix of public and private sector operations," said Mr. Kimura. "ADB supports Pakistan's agenda of diversifying exports to revitalize the economy and generate jobs. The strategy provides ADB with the framework and tools to tailor development finance, knowledge, and partnerships to specific country needs."
Mr. Kimura noted Pakistan's growth prospects. Pakistan's strategic location presents vast opportunities to expand regional economic and market integration. The country needs to continue to improve key infrastructure, energy supply, domestic resource mobilization, and the cost of doing business to ensure higher levels of competitiveness and productivity, and to link up with the global production networks and value chains.
Mr. Kimura encouraged Pakistan to resolve structural impediments to economic development through reforms that revive and diversify exports. He said Pakistan needs to improve skills and labor market efficiency; enhance financial inclusion and deepening; and promote greater infrastructure, private sector and foreign direct investment, and trade integration.
Under Strategy 2030, ADB will focus on seven operational priorities: (i) addressing remaining poverty and reducing inequalities; (ii) accelerating progress in gender equality; (iii) tackling climate change, building climate and disaster resilience, and enhancing environmental sustainability; (iv) making cities more livable; (v) promoting rural development and food security; (vi) strengthening governance and institutional capacity; and (vii) fostering regional cooperation and integration.
Infrastructure investments—particularly sustainable, environmentally friendly investments—will remain a priority. At least 75% of ADB's operations in Asia and the Pacific will support climate change mitigation and adaptation by 2030. Climate finance is expected to reach $80 billion by 2030. At the same time, ADB will expand operations in social sectors, such as education, health, and social protection, and increase its emphasis on promoting gender equality through its projects.
ADB will also expand and diversify its private sector operations to reach one-third of ADB operations by 2024.
"We will expand our private sector operations in new and frontier markets, such as fragile and conflict-affected situations and small-island developing states. We will also support more public-private partnerships and cofinancing," said Mr. Kimura.
ADB will continue to prioritize support for the region's poorest and most vulnerable countries. It will apply differentiated approaches to meet the diverse needs of various groups of countries: fragile and conflict-affected situations, small-island developing states, low-income and lower middle-income countries, and upper middle-income countries. Across these country groups, ADB will prioritize support for lagging areas and pockets of poverty and fragility.
The overarching goal of Strategy 2030 is to reduce extreme poverty and achieve a prosperous, inclusive, resilient, and sustainable Asia and the Pacific. Formulated with extensive region-wide multi-stakeholder consultations and internal review processes, the strategy also outlines plans to modernize business processes, expand its products and instruments, and strengthen its human resources to ensure stronger, better, and faster operations.
Serving up sustainable food
Along with a vow to return to exercise, upping personal intake of fruit and vegetables tops the list of New Year's resolutions for many. But what if this year's resolution didn't end with the eating – and extended to reducing the amount of healthy, nutritious produce that gets trashed?
That's a commitment that the United Nations Environment Programme (UNEP) is banking on to help achieve the Sustainable Development Agenda.
Global estimates suggest that roughly one-third of food produced for human consumption is lost or wasted every year. Those 1.3 billion tons of fruits, vegetables, grains and roots are lost through spillage or spoilage in the harvest-to-market chain, or to spoilage and discard once products hit retailers and, eventually, consumers.
In a world where malnutrition is a contributing factor to roughly 45% of deaths of children under age five in developing countries, and where consumption of highly processed foods is pushing obesity rates ever higher, remaining accountable to those New Year resolutions isn't just personal – they're critical for humanity.
They are also critical for the survival of the planet. Food production, consumption and waste – and how they impact the environment – will be a key topic of discussion at this year's United Nations Environmental Assembly (UNEA-5), taking place online on 22-23 February 2021.
UNEP and partners are developing the world's most comprehensive data analysis and modelling on food waste, which will be launched at the Assembly. Titled the 'Food Waste Index', the document will be released at UNEA-5. It offers new estimates of food waste at household, retail and food service sectors at country level, and provides a methodology that enables countries to measure and track progress on Sustainable Development Goal 12.3, which aims to halve retail and consumer food waste and reduce food loss by 2030.
Food systems for the future
Agriculture and the pressure to produce cheaper, faster commodities are among the primary drivers of biodiversity loss. Resource-intensive food production that depends heavily on the use of inputs such as fertilizer, pesticides and complex irrigation and energy systems means fewer wild spaces for the other creatures we share nature with, whether it's birds, mammals, insects or microbial organisms. Meanwhile, political and economic structures are pricing farmers off their land.
"The COVID-19 pandemic revealed the obstacles and blockages in our global food system. We have a timely opportunity to build back better and redesign the way we grow, harvest, sell and eat the bounty of nature's production," said Clementine O'Connor, from UNEP's Sustainable Food Systems Programme.
Transforming our food systems will not only help restore biodiversity and habitat but can also strengthen market opportunities for smallholder farmers – many of whom are women on the road to economic self-sufficiency through sustainable production of fruit and vegetables.
A fruitful year?
At UNEA-5, the virtual convening of representatives of UN member states, the private sector, civil society, scientists and other leaders will be an opportunity to share and adopt best practices for transforming food systems. Momentum toward sustainable food production and consumption that is generated by the Assembly will be built upon going forward in 2021, with the historic first-ever UN Food Systems Summit.
The year 2021 has also been marked by the Food and Agriculture Organization of the United Nations (FAO), as the International Year of Fruits and Vegetables 2021 to highlight the role of fruits and vegetables in human nutrition, livelihoods, food security and health.
ILO and LinkedIn launch data insights partnership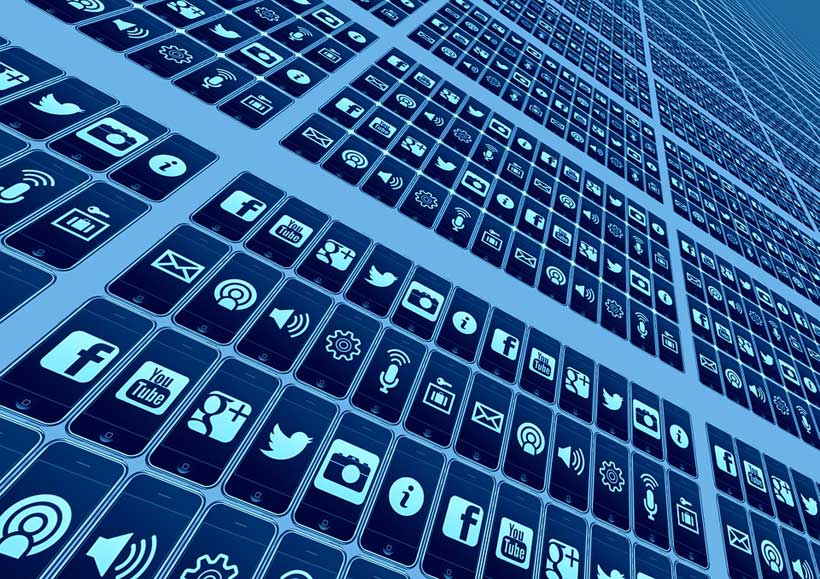 The International Labour Organization (ILO), the Partnership for Action on Green Economy (PAGE) and LinkedIn have launched a two-year data insights partnership that aims to improve government decision-making, promote green jobs and build the capacities of governments to identify and provide training opportunities.

Through the Memorandum of Understanding (MoU) signed between the ILO and LinkedIn on 15 January 2021, the partners hope to support the development of deep, cross-sector partnerships that benefit governments, the private sector, employers' and workers' organizations and civil society organizations. This partnership also supports the achievement of the Sustainable Development Goals (SDGs) and meeting the unique challenges posed by the COVID-19 pandemic.
LinkedIn's real-time view into the global labour market will enable partners to leverage its insights into the skills, jobs and occupations that are quickly rising in demand. For example, LinkedIn's granular, skills-based understanding of green jobs will also detect emerging trends by analysing occupations whose titles may not identify them in a traditional "green" role but are increasingly reliant upon green skills. Complementary LinkedIn data on hiring trends by gender and region will also provide unique insights into the world of work.
Thanks to its MoU with the ILO, these data can now help inform policy recommendations as well as further research and analysis, with a particular focus on supporting governments to transition to green economies within the context of PAGE's work on green jobs as well as helping governments and labour market institutions become more responsive to the needs of workers and employers through the promotion of targeted skills training.

The LinkedIn-ILO partnership also welcomes the strategic collaboration of UNEP and UNITAR , whose complementary mandates and expertise will help translate rich labour related data insights into informed policies and practical capacity building activities.
Sudan: 250 killed, over 100,000 displaced as violence surges in Darfur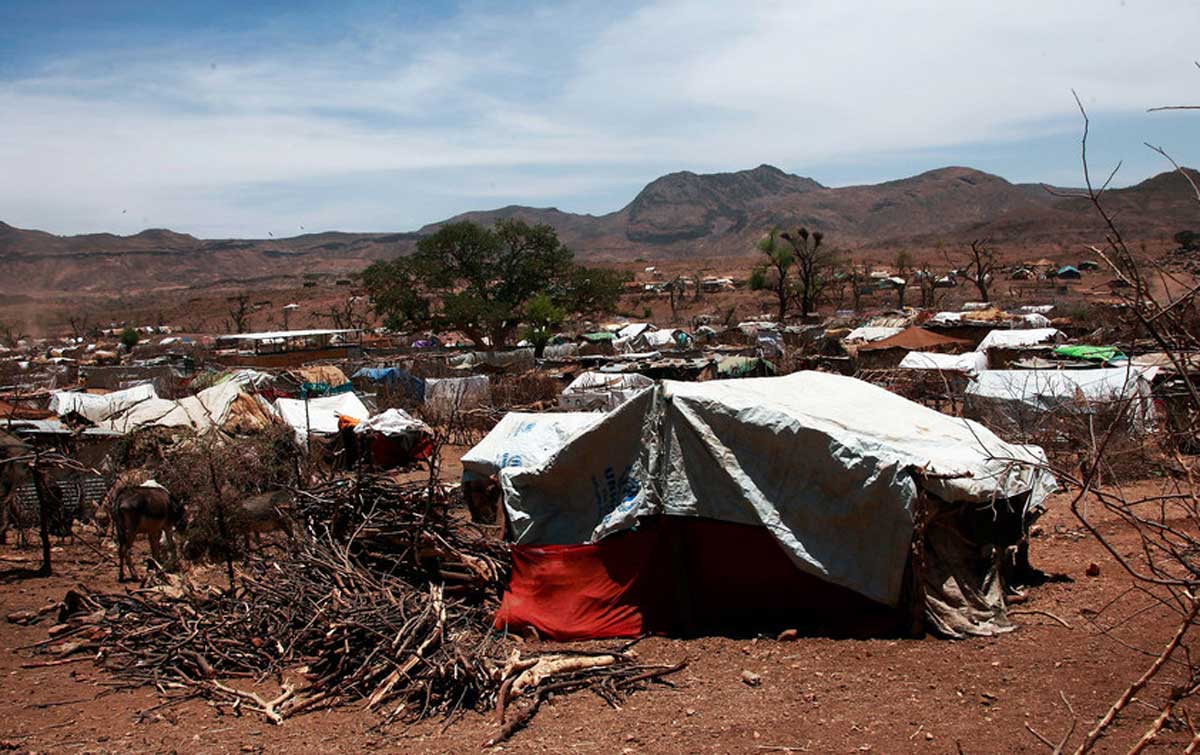 A sharp uptick in intercommunal violence in Sudan's Darfur region has forced more than 100,000 people to flee their homes in search of safety, including many into neighbouring Chad, the UN refugee agency (UNHCR) reported on Friday.
According to the agency, 250 people – including three humanitarian workers – also lost their lives in the clashes that started on 15 January in West Darfur province, and spread into South Darfur the next day.
Boris Cheshirkov, a UNHCR spokesperson, told journalists at a regular press briefing in Geneva on Friday, that about 3,500 new Sudanese refugees have arrived in eastern Chad.
"These refugees – the majority of them women and children – have been hosted in four very remote locations that lack basic services or public infrastructure, where they have been sheltering under trees," he said.
"Due to the COVID-19 situation, Chadian local authorities are directing the new arrivals to a transit site, where they will undergo quarantine before being relocated to an existing refugee camp, away from the border," the UNHCR spokesperson added.
He said that the UN agency is rushing supplies to the area to respond to their needs, as well as mobilizing resources as part of an inter-agency response.
'Break the cycle of violence'
Authorities in the region have been attempting to contain the situation and have deployed security forces to the area but "severe gaps" in protection remain, according to the UN human rights office.
However, an "imminent risk" of further violence remains, in an environment "where decades-old ethnic and tribal tensions that were further stoked by the previous regime continue to fester", OHCHR spokesperson Ravina Shamdasani said at the same briefing.
There are reports that local health facilities are unable to cope with the high number of casualties, she added.
The OHCHR spokesperson called on the Government of Sudan to protect of civilians as well as restore public order and the rule of law in Darfur.
She also called for thorough and effective investigations into the violence to bring the perpetrators to justice and "to break the cycle of armed citizens taking the law into their own hands to avenge attacks on members of their communities."
A vast, strife-torn region
Darfur, a vast region roughly the size of Spain and plagued by violence for years, was the site of a United Nations-African Union hybrid peacekeeping mission (UNAMID) that was deployed to protect civilians, facilitate aid delivery, and support efforts to address root causes of the conflict.
The mandate of UNAMID ended last year and it ceased operations on 31 December 2020, roughly two weeks before the latest round of violence.
The mission is currently drawing down, a process that includes repatriation of troops, their vehicles and other equipment; the separation of civilian staff; and the closure of its offices.