UN Environment joins campaign to green Kenya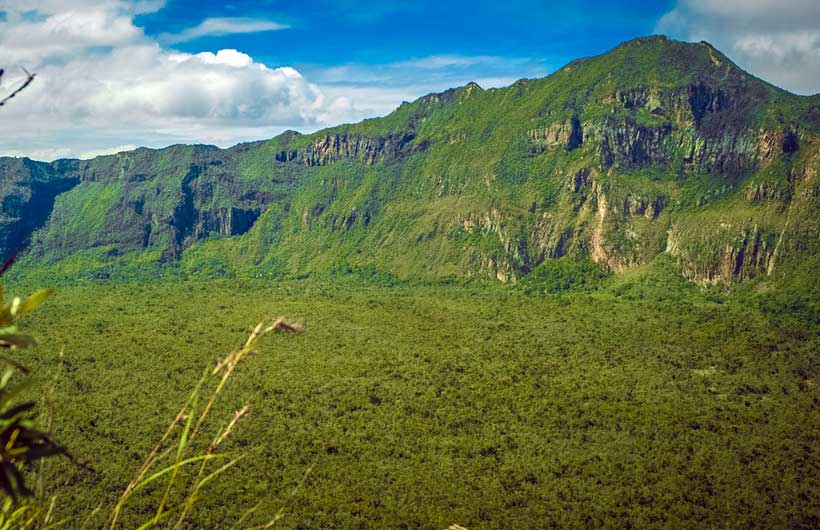 Building on the momentum of climate action from the just concluded Conference of Parties (COP24), UN Environment today joined the government of Kenya for the launch of 'Greening Kenya Campaign', which focuses on growing trees in schools, universities, education centers, farmlands and dryland.
The initiative is part of Kenya's aim to plant 1.8 billion trees and achieve more than 10% forest cover in the country by 2022.
"Planting a tree is continuing a battle against the global challenge of climate change. We commend the initiative and vision behind it. With this campaign, Kenya lives up to the aspirations of its citizens to uphold a bond of unity between the forests and the people," said Jorge Laguna-Celis UN Environment Director of Governance Affairs. "These actions, partnerships and joint coordination efforts of various ministries and national organs will definitely lead to reversing the adverse effects on our environment which we see manifested in drought, desertification and flooding among other consequences."
The Kenyan government has stated that more than 200,000 acres of forest cover has been destroyed in recent years, and called for the enforcement of a moratorium on logging in public and community forests.
"This launch could not have come at a more opportune time. The effects of climate change are real and we have experienced it with the droughts witnessed in Kenya" said Keriako Tobiko, Kenya's Cabinet Secretary for Environment. "We are doing this for ourselves, our country, our children and our children's children."
Some of the world's foremost environmental assessments, including UN Environment's Emissions Gap Report and Adaptation Gap Report have shown an increasing gap between countries' ambitions and actions against the reality of climate change, as the world prepares for a future with increasing climate risks.
The Adaptation Gap Report cited that less than half of countries assessed provide integrated frameworks to address climate change adaptation in a holistic way, revealing that most address adaptation through development plans or sectoral policies alone, while a handful have been specifically designed to create financial instruments or to focus on disaster risk management.
Kenya's cabinet secretary for Interior Dr. Fred Matiang'i and cabinet secretary for Public Service, Youth and Gender Affairs Prof. Margaret Kobia pledged to provide 50 million of the annual 500 million target tree seedlings and use their national mandates to mobilize their institutions into supporting the restoration efforts.
Approximately 12 million seedlings — both indigenous and exotic — are being grown at Kenya's Ruiru Prison farm (where the launch was held) using the resources available to the institution. Similar nurseries have been set up in 27 other centres in all the regions and ecological zones across Kenya where 38 million more seedlings will be developed and distributed from.
Luxembourg, UN Environment sign deal to accelerate sustainable finance
Luxembourg today signed an agreement to back a UN Environment-convened network that helps the world's major financial centres to increase green and sustainable finance.
The International Network of Financial Centres for Sustainability (FC4S) has 22 members from Europe, Asia, Africa, and North America – each of them committed to shifting their investments to support the goals of the 2030 Agenda for Sustainable Development and the Paris Agreement.
Home to Europe's largest investment fund center with a 62 per cent global market share in cross-border funds, along with136 international banks from 29 countries and over 35,000 listed tradable securities, Luxembourg is today one of the world's leading financial centers.
"A recognized European leader in green and sustainable finance, Luxembourg is stepping up its commitment to support the efforts of the International Network of Financial Centers for Sustainability," said Pierre Gramegna, Minister of Finance of Luxembourg, as he signed the agreement to provide USD 500,000 in funding to FC4S. "This commitment is aimed at helping the FC4S to better connect financial centers, to foster exchange of knowledge and thus help shaping the trends and developments that will define sustainable finance in the years to come."
The levels of green and sustainable finance needed to deliver on the Paris Agreement and the sustainable development goals are still insufficient. For example, the World Resources Institute estimates that USD 5.7 trillion will need to be invested annually in green infrastructure by 2020. However, 2018 research by the United Nations Framework Convention on Climate Change found that climate finance, while growing, had hit only USD 681 billion annually by 2016.
"Much of the resources needed to finance the transition to a low-emission, sustainable world will have to come from private sources," said Satya S. Tripathi, UN Assistant Secretary-General and head of UN Environment's New York office. "This is why the work of FC4S, helping financial centres to green their flows, is crucial. UN Environment is very grateful to Luxembourg for increasing its commitment to green and sustainable finance."
Luxembourg's commitment to financial innovation and sustainable finance has led to the launch of a wide range of initiatives, including the first Stock Exchange dedicated to green, socially responsible and sustainable securities: The Luxembourg Green Exchange (LGX) in 2016.
The LGX has the largest market share of listed green bonds worldwide. Luxembourg leads the European market when it comes to responsible investment funds, with a market share of 39 per cent. 69 per cent of worldwide assets in microfinance investment vehicles are Luxembourg domiciled funds.
"Financial centres are key pressure points in the global financial system, and FC4S members like Luxembourg are pressing hard to make the system sustainable," said Stephen Nolan, head of the FC4S network. "This contribution from Luxembourg is yet another sign that the smart money is getting behind sustainability."
The signing took place at an event during the Spring Meetings of the World Bank Group and the International Monetary Fund, at which Mr. Gramegna, John Berrigan, Deputy Director-General, Financial Services and Capital Markets Union (FISMA), and Marcos Ayerra, Chair of the Inter-American Regional Committee and others looked at how to increase the role of financial centres in financing sustainability.
World Bank Supports Climate Resilient Agriculture and Infrastructure Services in Sri Lanka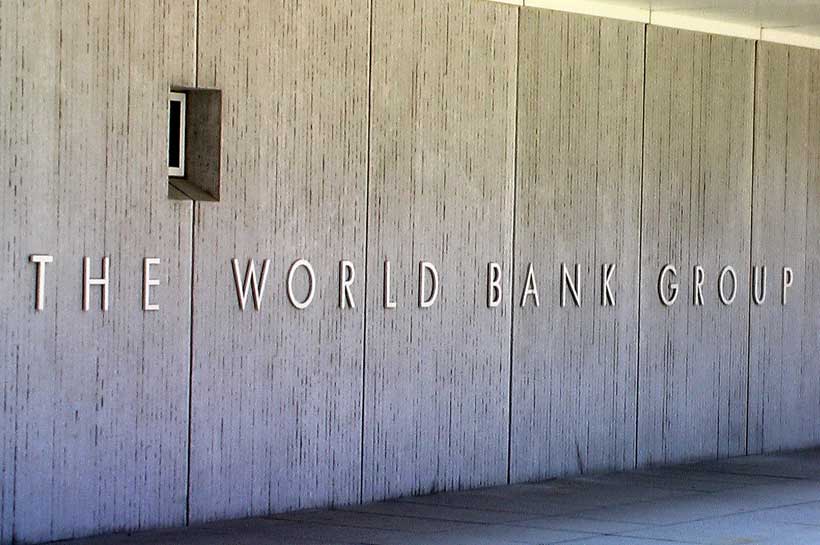 Sri Lanka and the World Bank today signed two new agreements worth $150 million to improve climate resilience and agriculture productivity for small farmers and support priority infrastructure through public-private partnerships.
Hartwig Schafer, World Bank Vice President for the South Asia Region and Dr. R.H.S. Samaratunga, Secretary, Ministry of Finance signed the agreements on behalf of the World Bank and the Government of Sri Lanka respectively. The signing took place during the World Bank Group and IMF Spring Meetings 2019 in Washington, D.C., in the presence of Hon. State Minister of Finance, Eran Wickremaratne.
The new projects include:
A $125 million credit for the Climate Smart Irrigated Agriculture Project, which will improve the resilience and productivity of agriculture for more than 470,000 small farmers in 6 provinces in the dry zone of the country.
A $25 million loan for the Framework Development and Infrastructure Financing to Support Public-Private Partnerships Project, which will help the Government of Sri Lanka develop a platform to attract and sustain investments required to fulfill its future development priorities.
"Sri Lanka is on a path to becoming an upper middle-income country," said Hartwig Schafer. "To ensure that this growth is sustainable, affordable, and resilient, the two projects are designed to leverage private sector financing for infrastructure and address climate vulnerability in the agriculture sector."
The Climate Smart Irrigated Agriculture Project will be implemented by the Ministry of Agriculture, Rural Economic Affairs, Livestock Development, Irrigation and Fisheries & Aquatic Resources along with the six Provincial Councils participating in the project. The total project cost is $140 million, including a $125 million credit from the International Development Association, with a $10 million contribution from the Government of Sri Lanka and a $5 million contribution from the project beneficiaries.
"The project will support farmers' access to training and research. Currently, only 10 percent of women benefit, and this project will help bridge this gap and improve productivity of both men and women working in agriculture" said Idah Pswarayi-Riddihough, World Bank Country Director for Maldives, Nepal and Sri Lanka. "Innovation, including the introduction of improved crop varieties, cropping patterns, water resources management, amongst others, can help farmers adapt to changing climate and improve their incomes and livelihoods."
The key principle of the Framework Development and Infrastructure Financing to Support Public-Private Partnerships Project is to encourage the private sector to invest in priority projects selected through competitive procurement processes to ensure value for money. The project will be implemented by the Ministry of Finance and Mass Media together with the National Agency for Public Private Partnership. The $25 million loan has a 20-year maturity, including a 9-year grace period, and $2 million counterpart funding.
'The clock is ticking' on meeting the Sustainable Development Goals
Pointing to climate change, inequalities and other serious challenges, United Nations Deputy Secretary-General Amina Mohammed told a forum on Thursday Development that "the clock is ticking" down, to making the 2030 Agenda for Sustainable Development.
"Climate change is ravaging the planet… staggering numbers of children and youth – especially girls and young women – still lack access to basic education and healthcare services, [and] people in many countries are starved of economic opportunities, decent work and social protection measures", she told the 2019 ECOSOC Partnership Forum, where governments, business representatives and other influencers met to discuss how partnerships can best advance and the 17 (SDGs).
Under the theme, "Partnerships Driving Inclusive Implementation of the SDGs", the Forum will capture key policy messages to inform the High-level Political Forum (HLPF) in in September.
"Our task is immense, but many of the pathways to change are in plain sight", she asserted, adding that while "success is still possible", it requires difficult conversations around "the need to fill partnership skillset gaps, tackle financing shortfalls, and address data deficiencies".
The economic, social and environmental dimensions of sustainable development call for "a fully integrated approach" that engages everyone.
"Partnerships are critical for achieving progress across the full agenda" stressed Ms. Mohammed, calling SDG 17 on partnerships, "the 'connective tissue' which will ensure an integrated and holistic approach to sustainable development".
The deputy UN chief shared four points for discussion, beginning with a commitment between the UN, governments, private sector and civil society to work together in a more coordinated and integrated way.
"The transformation we need requires us to acknowledge that everyone is a development actor," she argued. "Governments alone cannot achieve the SDGs".
Secondly, she pointed to the need to prioritize investments in platforms and coalitions that engage a larger ecosystem of partners.
"Investments in cross-cutting, high-return priorities have strong potential to unlock progress across multiple SDGs", she stated, flaggin a range of areas, from quality education and health services to zero-carbon energy and environmental conservation.
Ms. Mohammad's third point focused on leadership, innovation and strategic collaborations "at the local level".
"We must draw on the knowledge and experience of local communities and actors on the ground to ensure that we replicate and scale up the most promising models", she emphasized.
Ensuring that the process to socialize the SDGs and strengthen ownership is "inclusive, transparent and accountable", was her final point.
"All stakeholders, big or small should find a place to play their role and make their contribution", she maintained.
She urged everyone to "reflect honestly about where we are falling short, because those shortcomings are also where the opportunities lie to make a difference".
"Only with this kind of pragmatic approach will we realize our aspiration of leaving no one behind", said Ms. Mohammed, with the reminder that promoting equitable access and equal participation by all, including the most marginalized, "is a fundamental ethic of the SDG era".
Turning to capacity-building for vulnerable groups, she encouraged the forum to apply "a lens of inclusion and empowerment" to ensure that they "are put in the driver's seat for SDG implementation".
Recalling that young people, particularly women and entrepreneurs, are at the forefront of SDG progress, the Deputy Secretary-General concluded: "Let's make sure we listen carefully to their vision and draw inspiration from their determination and commitment to creating a better world".