'Electricity-in-a-Box' Brings Innovative Power Solution to Afghanistan's Off-Grid Communities
The Asian Development Bank (ADB) and the Ministry of Rural Rehabilitation and Development (MRRD) of Afghanistan today inaugurated the distribution of 80 off-grid solar kits, called "electricity-in-a-box", to rural households near Kabul without grid electricity.
Residents of Naway Niyaz Village of Char Asyab District will receive the innovative electricity solution that packages together three disruptive energy technologies: solar power, super-efficient appliances, and lithium-ion batteries that power electric cars.
The inauguration was attended by Afghanistan Minister of Rural Rehabilitation and Development Mr. Mujib Rahman Karimi, Minister of Energy and Water Mr. Gul Mohammad Khulmi, and ADB Country Director for Afghanistan Mr. Samuel Tumiwa.
"Access to clean and affordable electricity is a very important driving factor for inclusive economic growth and social development of rural communities in Afghanistan," said Mr. Tumiwa. "Although the long-term goal is to provide access to grid-electricity for all of Afghanistan, this may take some time. As an interim measure, we need to provide access to electricity as soon as possible. These kits are part of this solution."
Historically, rural households use kerosene for lighting and small diesel generators for more intensive energy use. However, kerosene and diesel generators are both environmentally unsafe and prolonged use have caused severe health issues such as eye and lung diseases. They are also very expensive.
The "electricity-in-a-box" package uses recent technological advances to make off-grid connections economically more viable and environmentally friendly. In the past, solar packages only provided solar photovoltaic panels and lead acid batteries for lighting. The "electricity-in-a-box" provide not only the solar photovoltaic panels to generate energy, but also more durable lithium-ion batteries for storage and energy efficient 12-volt DC appliances including a television set, refrigerator, fan, and LED lights for daily household usage. The recipients will contribute a monthly fee, through a community led cooperative, for operation and maintenance of the kits.
Based on this pilot project, ADB and MRRD are exploring and expanding the provision of electricity-in-a-box throughout the country, especially in border provinces.
The project is part of ADB's regional technical assistance for Central Asia Regional Economic Cooperation (CAREC) countries to promote inclusive economic growth and deliver sustainable energy supply to rural households. The pilot project will increase awareness on off-grid solar electrification to communities, private sector and public institutions with design specifications being publicly available for replication, and adoption through the private sector. This pilot project is also currently being carried out in the Kyrgyz Republic and Tajikistan. There are future plans to also introduce these kits to rural communities in Pakistan.
ADB is Afghanistan's largest development partner in the energy sector with cumulative grant assistance of nearly $2.2 billion, all of which is on budget with the government. Over the coming years, ADB will support the increase in the country's electrification rate from 30% to 83% and lift the share of domestic generation from 20% to 67% by 2030. ADB also plays a major role in power transmission both regionally and domestically, and promote clean energy, including through solar power.
IRENA and RES4Africa Partner to Accelerate Renewables in Africa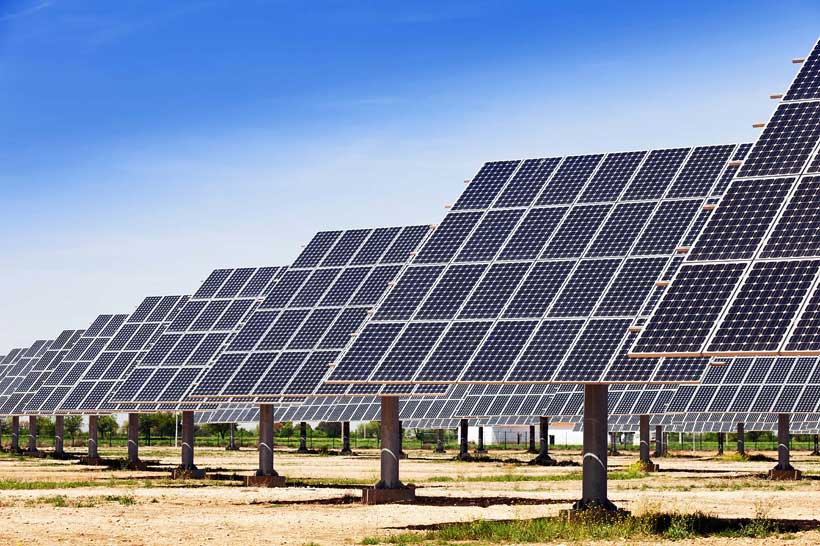 IRENA and the RES4Africa Foundation have agreed to cooperate to increase the speed of renewable energy development in Africa in the pursuit of the continent's sustainable development and climate goals. The 'Letter of Intent' signed on 15 July 2019 in Rome, will see the two parties work together to explore public-private initiatives, knowledge creation opportunities, capacity building programmes and strategic dialogues to accelerate renewable energy deployment in Africa.
With more than 620 million Africans – nearly half the continent's population – still without access to electricity, the RES4Africa Foundation works to address the water-energy-food nexus and promote the adoption of renewable energy in Africa. IRENA estimates the continent could meet nearly a quarter of its energy needs from indigenous and clean renewable energy by 2030, but to realise this potential a step-up in renewable energy action is necessary.
"To achieve the sustainable development goals and tackle climate change we must grow the share of global energy supplied by renewables to 50 per cent by mid-century," said Francesco La Camera, Director-General of IRENA during the signing event. "That requires a significant scale up of renewable energy deployment. Stronger partnerships can accelerate the energy transformation lifting millions of people in rural villages across Africa out of energy poverty and delivering socioeconomic outcomes."
Growing engagement in Africa
IRENA's engagement with Africa on renewables dates back to the Agency's formation nearly a decade ago. A key component of IRENA's engagement and its effort to promote regional market integration in Africa, has been through the development of the Clean Energy Corridors. IRENA's work informed the objectives of the African Renewable Energy Initiative (AREI), which now targets to develop 300 gigawatts of renewable energy capacity across the continent by 2030.
IRENA analysis suggests a transformation of Africa's energy sector with renewables by 2030, would result in carbon-dioxide emission reductions of up to 310 megatonnes per annum and create millions of jobs across the continent.
IRENA Puts Renewables Centre-Stage at UN High- Level Meeting
'There can be no sustainable development without renewables' – that was the takeaway from the 17th IRENA Council which concluded recently in Abu Dhabi. It was a message the Agency's Director-General Francesco La Camera reinforced at every opportunity and a message that will once again take centre-stage during the United Nations High-Level Political Forum (HLPF) on Sustainable Development in New York this and next week.
The UN High-Level Political Forum takes place at the UN Headquarters in New York from 09–18 July 2019. Progress on six of the seventeen Sustainable Development Goals (SDGs) will be reviewed. Renewable energy plays a prominent role in goals being discussed this year, particularly those promoting sustained, inclusive and sustainable economic growth (SDG8); taking urgent action to combat climate change and its impacts (SDG13); and promoting peaceful and inclusive societies for sustainable development (SDG16).
Director-General Francesco La Camera will attend the Forum to engage dignitaries and IRENA members and partners. Mr. La Camera will also participate in a series of high-level discussions on topics including scaling-up climate action through the energy transformation and accelerating the energy transition in small island developing states.
Mr. La Camera will highlight the inter-linkages between the goals under review and access to affordable, reliable and modern energy for all (SDG7), a focus of the last year's HLPF. The essential role of renewable energy in powering growth, empowering people, and taking climate action will also be emphasised.
IRENA at HLPF
On 16 July, IRENA's High-level side event on 'Scaling up climate action through clean energy transitions: Delivering on the Paris Agreement and the SDGs' will be co-convened by UN DESA, the European Union, and the Permanent Mission to the UN of the Federal Democratic Republic of Ethiopia. Building on findings and outcomes from reports and meetings, including the 2019 Tracking SDG7 Energy Progress Report and Climate Summit preparatory meeting in Abu Dhabi, outcomes from this discussion will feed into the UN Secretary-General's Climate Action Summit and the SDG Summit in September 2019.
On 17 July, the High-level Side event on Scaling-Up Energy Transition in Small Island Developing States, will mark the launch of the policy brief on 'Achieving SDG 7 in Small Island Developing States' and pave the way for the Mid-term Review of the SAMOA Pathway taking place in September 2019. Organised by Saint Lucia, Samoa, Maldives, UN-OHRLLS and IRENA, the event will take stock of energy transition developments and renewable energy uptake in SIDS and explore the vital elements in making progress in the area of sustainable energy.
IEA hosts high-level meeting on technologies for a clean energy future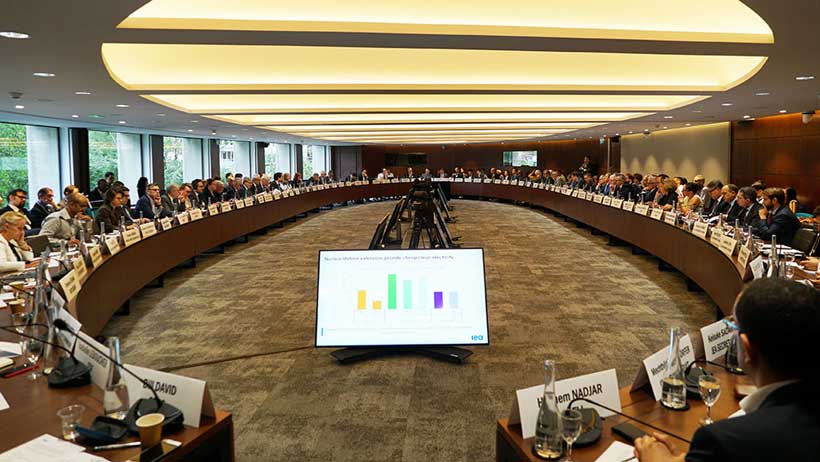 The International Energy Agency on 11 July hosted a discussion among leading global energy sector figures about technologies that can help to bring about a clean energy future, including hydrogen and nuclear power.
The main speakers at the event were Dan Brouillette, Deputy US Energy Secretary; Jean-Bernard Lévy, Chairman and CEO of EDF; Hiroshi Oe, Japanese Ambassador to the OECD and Chair of the IEA Governing Board; and Dominique Ristori, Director-General Energy at the European Commission.
The discussion at the IEA's headquarters in Paris was informed by two recent major reports from the IEA: Nuclear Power in a Clean Energy System and The Future of Hydrogen: Seizing Today's Opportunities.
At a time of profound change in the global energy sector, countries will require all the tools at their disposal to meet their commitments to tackling emissions and air pollution while maintaining energy security.
"I'd like to thank our speakers for the robust and rewarding conversation," said Dr Fatih Birol, the IEA's Executive Director, who hosted the event. "There is no miracle technology that will solve the daunting environmental challenges the world faces. We need continued innovation across a range of technologies, including renewables, energy efficiency, batteries, carbon capture and more. The IEA sees hydrogen and nuclear power as important parts of clean energy transitions in many countries, but they need help from governments to overcome significant obstacles."
Nuclear power is by far the largest source of low-carbon electricity in both Europe and North America, but many of their plants are aging. Without effective policies to spur new investment, advanced economies could lose as much as two-thirds of their nuclear capacity in the next 20 years, threatening global climate goals and energy security.
Hydrogen, which is currently enjoying unprecedented momentum, can help tackle various critical energy challenges. It offers ways to decarbonise a range of sectors where it is proving difficult to meaningfully reduce emissions, including long-haul transport, chemicals, and iron and steel. Hydrogen's ability to store and transport energy could enable renewables to make a greater contribution to the global energy system. But it has experienced false starts in the past and still faces big challenges to scale up infrastructure and bring down costs.
The meeting on 11 July to discuss these important energy issues highlights the IEA's role as the world's leading energy authority and its commitment to covering all fuels and all technologies. Guests included Lithunia's Minister of Energy Žygimantas Vaičiūnas. Lithuania has requested to join the IEA as a member country and the accession process has begun.