'Electricity-in-a-Box' Brings Innovative Power Solution to Afghanistan's Off-Grid Communities
The Asian Development Bank (ADB) and the Ministry of Rural Rehabilitation and Development (MRRD) of Afghanistan today inaugurated the distribution of 80 off-grid solar kits, called "electricity-in-a-box", to rural households near Kabul without grid electricity.
Residents of Naway Niyaz Village of Char Asyab District will receive the innovative electricity solution that packages together three disruptive energy technologies: solar power, super-efficient appliances, and lithium-ion batteries that power electric cars.
The inauguration was attended by Afghanistan Minister of Rural Rehabilitation and Development Mr. Mujib Rahman Karimi, Minister of Energy and Water Mr. Gul Mohammad Khulmi, and ADB Country Director for Afghanistan Mr. Samuel Tumiwa.
"Access to clean and affordable electricity is a very important driving factor for inclusive economic growth and social development of rural communities in Afghanistan," said Mr. Tumiwa. "Although the long-term goal is to provide access to grid-electricity for all of Afghanistan, this may take some time. As an interim measure, we need to provide access to electricity as soon as possible. These kits are part of this solution."
Historically, rural households use kerosene for lighting and small diesel generators for more intensive energy use. However, kerosene and diesel generators are both environmentally unsafe and prolonged use have caused severe health issues such as eye and lung diseases. They are also very expensive.
The "electricity-in-a-box" package uses recent technological advances to make off-grid connections economically more viable and environmentally friendly. In the past, solar packages only provided solar photovoltaic panels and lead acid batteries for lighting. The "electricity-in-a-box" provide not only the solar photovoltaic panels to generate energy, but also more durable lithium-ion batteries for storage and energy efficient 12-volt DC appliances including a television set, refrigerator, fan, and LED lights for daily household usage. The recipients will contribute a monthly fee, through a community led cooperative, for operation and maintenance of the kits.
Based on this pilot project, ADB and MRRD are exploring and expanding the provision of electricity-in-a-box throughout the country, especially in border provinces.
The project is part of ADB's regional technical assistance for Central Asia Regional Economic Cooperation (CAREC) countries to promote inclusive economic growth and deliver sustainable energy supply to rural households. The pilot project will increase awareness on off-grid solar electrification to communities, private sector and public institutions with design specifications being publicly available for replication, and adoption through the private sector. This pilot project is also currently being carried out in the Kyrgyz Republic and Tajikistan. There are future plans to also introduce these kits to rural communities in Pakistan.
ADB is Afghanistan's largest development partner in the energy sector with cumulative grant assistance of nearly $2.2 billion, all of which is on budget with the government. Over the coming years, ADB will support the increase in the country's electrification rate from 30% to 83% and lift the share of domestic generation from 20% to 67% by 2030. ADB also plays a major role in power transmission both regionally and domestically, and promote clean energy, including through solar power.
Surging electricity demand is putting power systems under strain around the world
Global electricity demand surged in 2021, creating strains in major markets, pushing prices to unprecedented levels and driving the power sector's emissions to a record high. Electricity is central to modern life and clean electricity is pivotal to energy transitions, but in the absence of faster structural change in the sector, rising demand over the next three years could result in additional market volatility and continued high emissions, according an IEA report released today.
Driven by the rapid economic rebound, and more extreme weather conditions than in 2020, including a colder than average winter, last year's 6% rise in global electricity demand was the largest in percentage terms since 2010 when the world was recovering from the global financial crisis. In absolute terms, last year's increase of over 1 500 terawatt-hours was the largest ever, according to the January 2022 edition of the IEA's semi-annual Electricity Market Report.
The steep increase in demand outstripped the ability of sources of electricity supply to keep pace in some major markets, with shortages of natural gas and coal leading to volatile prices, demand destruction and negative effects on power generators, retailers and end users, notably in China, Europe and India. Around half of last year's global growth in electricity demand took place in China, where demand grew by an estimated 10%. China and India suffered from power cuts at certain points in the second half of the year because of coal shortages.
"Sharp spikes in electricity prices in recent times have been causing hardship for many households and businesses around the world and risk becoming a driver of social and political tensions," said IEA Executive Director Fatih Birol. "Policy makers should be taking action now to soften the impacts on the most vulnerable and to address the underlying causes. Higher investment in low-carbon energy technologies including renewables, energy efficiency and nuclear power – alongside an expansion of robust and smart electricity grids – can help us get out of today's difficulties."
The IEA's price index for major wholesale electricity markets almost doubled compared with 2020 and was up 64% from the 2016-2020 average. In Europe, average wholesale electricity prices in the fourth quarter of 2021 were more than four times their 2015-2020 average. Besides Europe, there were also sharp price increases in Japan and India, while they were more moderate in the United States where gas supplies were less perturbed.
Electricity produced from renewable sources grew by 6% in 2021, but it was not enough to keep up with galloping demand. Coal-fired generation grew by 9%, serving more than half of the increase in demand and reaching a new all-time peak as high natural gas prices led to gas-to-coal switching. Gas-fired generation grew by 2%, while nuclear increased by 3.5%, almost reaching its 2019 levels. In total, carbon dioxide (CO2) emissions from power generation rose by 7%, also reaching a record high, after having declined the two previous years.
"Emissions from electricity need to decline by 55% by 2030 to meet our Net Zero Emissions by 2050 Scenario, but in the absence of major policy action from governments, those emissions are set to remain around the same level for the next three years," said Dr Birol. "Not only does this highlight how far off track we currently are from a pathway to net zero emissions by 2050, but it also underscores the massive changes needed for the electricity sector to fulfil its critical role in decarbonising the broader energy system."
For 2022-2024, the report anticipates electricity demand growing 2.7% a year on average, although the Covid-19 pandemic and high energy prices bring some uncertainty to this outlook. Renewables are set to grow by 8% per year on average, serving more than 90% of net demand growth during this period. We expect nuclear-based generation to grow by 1% annually during the same period.
As a consequence of slowing electricity demand growth and significant renewables additions, fossil fuel-based generation is expected to stagnate in the coming years, with coal-fired generation falling slightly as phase-outs and declining competitiveness in the United States and Europe are balanced by growth in markets like China and India. Gas-fired generation is seen growing by around 1% a year.
Canada's bold policies can underpin a successful energy transition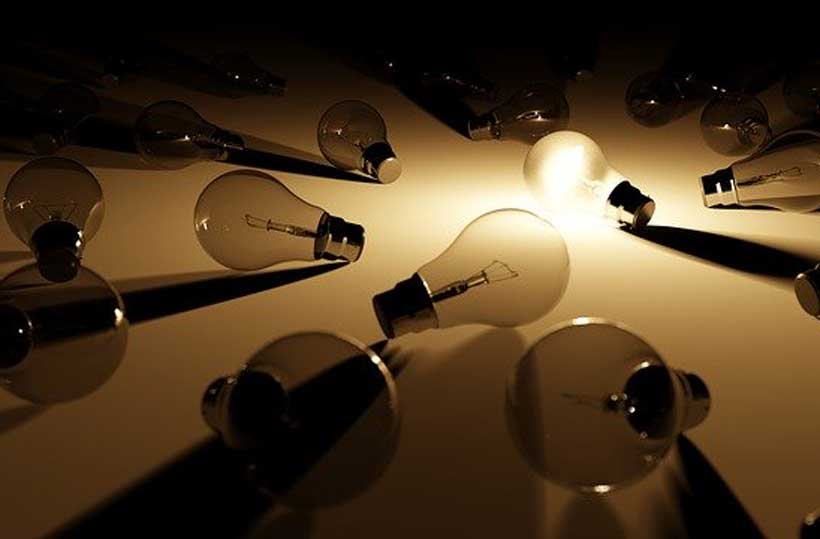 Canada has embarked on an ambitious transformation of its energy system, and clear policy signals will be important to expand energy sector investments in clean and sustainable energy sources, according to a policy review by the International Energy Agency.
Since the IEA's last in-depth review in 2015, Canada has made a series of international and domestic climate change commitments, notably setting a target to cut greenhouse gas emissions by 40-45% from 2005 levels by 2030 and a commitment to reach net zero emissions by 2050.
To support those climate and energy targets, governments in Canada have in recent years worked on a number of policy measures, including an ambitious carbon-pricing system, a clean fuels standard, a commitment to phase out unabated coal-fired electricity by 2030, nuclear plant extensions, methane regulations in the oil and gas sector, energy efficiency programmes and measures to decarbonise the transport sector.
"Canada has shown impressive leadership, both at home and abroad, on clean and equitable energy transitions," said IEA Executive Director Fatih Birol, who is launching the report today with Jonathan Wilkinson, Canada's Minister of Natural Resources. "Canada's wealth of clean electricity and its innovative spirit can help drive a secure and affordable transformation of its energy system and help realise its ambitious goals. Equally important, Canada's efforts to reduce emissions – of both carbon dioxide and methane – from its oil and gas production can help ensure its continued place as a reliable supplier of energy to the world."
Canada's profile as a major producer, consumer and exporter of energy presents both challenges and opportunities for reaching the country's enhanced targets. Energy makes up 10% of gross domestic product and is a major source of capital investment, export revenue and jobs. Moreover, Canada's highly decentralised system of government means that close coordination between federal, provincial and territorial governments is essential for a successful energy transition.
"This report acknowledges Canada's ambitious efforts and historic investments to develop pathways to achieve net-zero emissions by 2050 and ensure a transition that aligns with our shared objective of limiting global warming to 1.5 degrees Celsius, " said Minister Wilkinson. "These are pathways that make the most sense for our people, our economy and our country and will also yield technology, products and know-how that can be exported and applied around the world."
The IEA finds that emissions intensity from Canada's oil and gas production has declined in recent years, but the sector remains a major source of greenhouse gases, accounting for about a quarter of the country's GHG emissions. Along with strong action to curb methane emissions, improving the rate of energy technology innovation will be essential for the deep decarbonisation that is needed in oil and gas production, as well as in the transport and industry sectors. Canada is actively advancing innovation in a number of key fields, including carbon capture, utilisation and storage; clean hydrogen; and small modular nuclear reactors, with a view to serving as a supplier of energy and climate solutions to the world. The IEA notes that further federal support for research, development and demonstration would help accelerate progress towards these goals.
The IEA is also recommending that Canada's federal government promote a comprehensive energy efficiency strategy in consultation with provinces and territories that sets clear targets for energy efficiency in the buildings, industry and transport sectors
The IEA report highlights that Canada's electricity supply is among the cleanest in the world, with over 80% of supply coming from non-emitting sources, thanks to the dominance of hydro and the important role of nuclear. To further support the expansion of clean power and electrification, the report encourages increased interconnections among provinces and territories to ensure balanced decarbonisation progress across the country.
The IEA commends Canada on its efforts to advance a people-centred approach to its clean energy transition, including initiatives to promote diversity and inclusion in clean energy sectors; programmes to increase access to clean energy in northern, remote and Indigenous communities; and actions to enable just transitions for coal workers and their communities.
"Canada has laid out a comprehensive set of policy measures and investments across sectors to meet its climate targets, including a strong clean energy component to its Covid-19 economic recovery efforts," said Dr Birol. "I hope this report will help Canada navigate its path toward economy-wide emissions reductions and a net zero future."
Iran to add 10GW to renewable energy capacity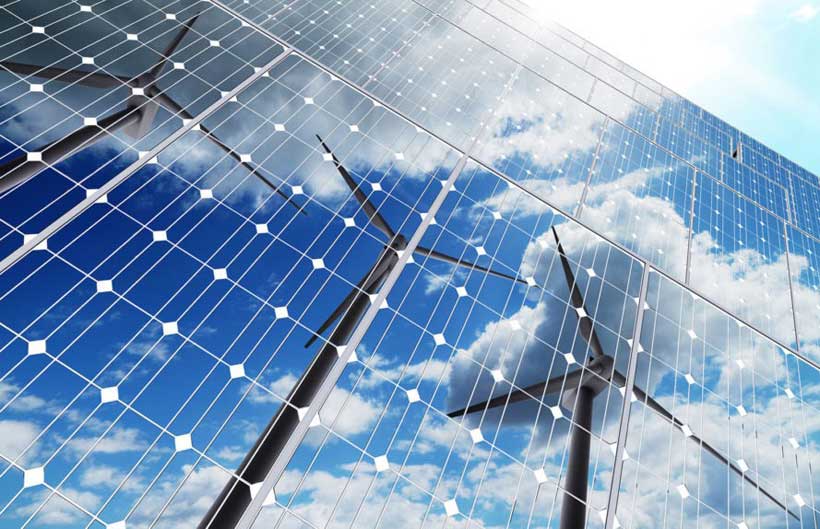 Iranian Energy Ministry and some of the country's private contractors signed memorandums of understanding (MOU) on Sunday for cooperation in the construction of renewable power plants to generate 10,000 megawatts (10 gigawatts) of electricity across the country.
The signing ceremony was attended by senior energy officials including Energy Minister Ali-Akbar Mehrabian and Head of Renewable Energy and Energy Efficiency Organization (SATBA) Mahmoud Kamani, IRIB reported.
The MOUs were signed following the Energy Ministry's public call for the contribution of private companies in a project for developing renewable power plants in the country.
According to SATBA, after the ministry's public call, so far 153 requests for the generation of 90,000 megawatts (MW) have been submitted to the ministry by private companies.
Speaking in the signing ceremony, Energy Minister Ali-Akbar Mehrabian said: "When the private sector invests in this industry [the renewables], the government is obliged to return the equivalent of the investment plus its interests to the investor."
Mehrabian noted that the government has allocated over 30 trillion rials (about $101 million) for the development of renewables in the budget bill for the next Iranian calendar year (begins on March 21), saying that it is an unprecedented budget in this area.
Further in the ceremony, SATBA Head Kamani mentioned some of the Energy Ministry's plans for the development of the country's renewable energy industry, saying: "Export of renewable energy is a goal that has been targeted by the government."
"Constructing renewable power plants for the cryptocurrency miners is also being seriously considered," he added.
Back in December 2021, Kamani had announced plans to create 10,000 MW capacity of new renewable power plants across the country within the next four years.
He had put the current capacity of the country's renewable power plants at 905 MW, saying that such power plants account only for one percent of the country's total power generation capacity.
"Currently, 30 percent of the world's electricity needs are provided by renewable energy sources, and some countries have even declared 2030 as the final year of using fossil fuels," he said.
"We are far behind the global standards in the development of renewable energy," he regretted.
Referring to another program for the development of renewable energies in the domestic sector, Kamani noted that to encourage households for constructing such power plants the Energy Ministry has announced that it will buy their surplus generated electricity at a guaranteed price.
He further pointed to the indigenization of the knowledge for the construction of the equipment used in renewable power plants as another priority of the Energy Ministry and SATBA, saying: "Currently, the construction of solar panels and wind power plants is completely indigenized, and we must strengthen our producers to finally become able to build all the required equipment from start to finish, in this regard, of course, some enterprises have announced their readiness."