Does Trump Lie to Say 'We have defeated ISIS in Syria'?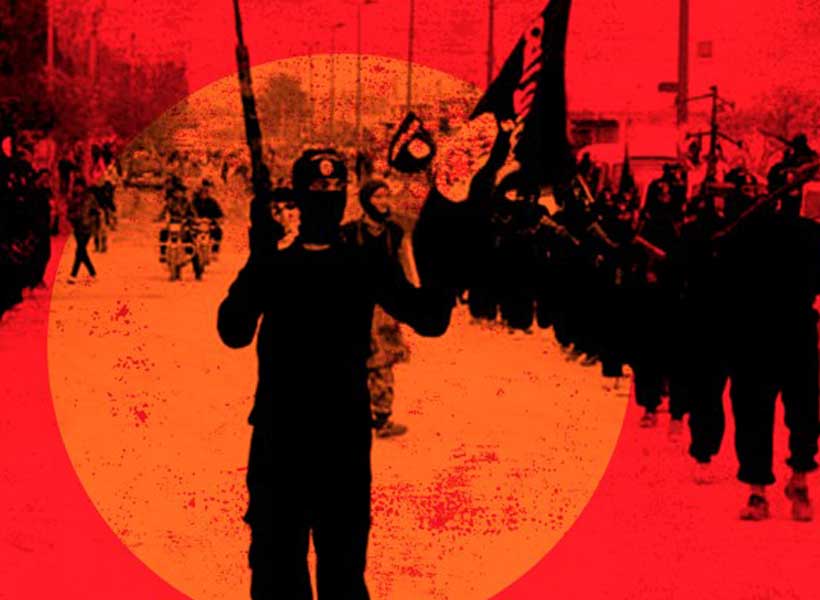 At 11:52AM on Wednesday, December 19th, CBS News headlined "White House orders Pentagon to pull troops from Syria immediately" and reported that, "Rep. Adam Kinzinger, a veteran of the U.S. Air Force who served in Iraq and Afghanistan and now serves on the House Foreign Affairs Committee, said it's 'simply not true' [which Trump, had said there, that] ISIS is defeated in Syria." CBS News didn't indicate which political Party Kinzinger represents, but he is a Republican, and he represents the rural Illinois 16th Congressional District, where Donald Trump had beaten Hillary Clinton by a 17% margin in 2016. So, Kinzinger is an anti-Trump Republican on this matter. He's credible about that, not partisan about it.
Who is telling the truth, Trump's "We have defeated ISIS in Syria" or Kinzinger's contrary, and what explains the contradiction between the accounts by Trump and Kinzinger?
As the CBS News report says, "Two weeks ago, Special Envoy Brett McGurk said the end of ISIS will be a long-term initiative, and "nobody is declaring mission accomplished." CBS's report, however, fails to note that McGurk is an Obama appointee and has been consistently dedicated to America's defeating Russia and replacing the leadership in all nations that are allied with (or even friendly toward) Russia, including, most especially, Syria and Iran.
At a deeper level, the question is: Which nations are primarily the cause of the considerable reduction in ISIS forces in Syria? If ISIS has been defeated in Syria, then, nonetheless, is it true for Trump to claim, "We have defeated ISIS in Syria," or is the United States not even the main force which has done that?
On 30 September 2015, CNN headlined "Russia launches first airstrikes in Syria" and reported that, "Claiming to target ISIS, Russia conducted its first airstrikes in Syria, while U.S. officials expressed serious doubts Wednesday about what the true intentions behind the move may be." The next day, on October 1st, PBS bannered "Mike Morell, former deputy director of the CIA, talks about why Russia deployed airstrikes in Syria", and Morell, who had always been speaking and writing against Russia and against any Government that is at all allied with Russia, said: "President Putin believes that if President Assad were to depart the scene, there would be even more instability in Syria and, with that greater instability, ISIS would have more running room, and you could actually end up with ISIS in Damascus. So that is the primary reason he's doing what he is doing. Now, the question is why doesn't he just attack [only] ISIS then because President Assad is under attack from a variety of different groups? ISIS is one, al-Nusra [Al Qaeda in Syria] is one, and the moderate opposition is another. So in order to prop up Assad to keep him in control, to make sure you don't have more instability, he wants to attack all of those groups, right. But his fundamental focus is on ISIS." But, then, he argued for U.S. President Barack Obama's position, against Russia's bombing campaign in Syria: "If we were to have a transition from Assad to another government that everybody can agree on, then we're actually going to have more stability in Syria. And I think the President probably argued that as long as Assad is around, he is a magnet for fighters to join ISIS, to join al-Nusra to fight Assad. And you can't ultimately defeat ISIS and defeat al-Nusra without getting rid of President Assad in the process." So: Morell acknowledged that Putin's main target was ISIS, but Morell said that Obama was correct to oppose Russia's bombing campaign there, because "you can't ultimately defeat ISIS and defeat al-Nusra without getting rid of President Assad in the process." Then, he said, of Putin, "this guy is a thug. This guy is a bully." But he said that, unfortunately, America must deal with that "bully": "first thing we have to convince the Russians of is that you can't successfully deal with ISIS and al-Nusra without Assad going away. We have to be able to convince them of that. We really believe that. We really believe that. We really believe that he is a magnet for drawing people to ISIS and to al-Nusra." He was saying that Assad had caused ISIS, which was trying to overthrow and replace him.
Then, on 9 October 2015, investigative journalist Tony Cartalucci bannered "The Mystery of ISIS' Toyota Army Solved" and he documented that ISIS had gotten its Toyota pickup trucks from the U.S.-backed Free Syrian Army, whom Obama called moderate rebels. Whether the FSA had ever had those trucks wasn't known.
Then, on 14 October 2015, the Financial Times bannered "Isis Inc: how oil fuels the jihadi terrorists" and reported that, "Oil is the black gold that funds Isis' black flag — it fuels its war machine, provides electricity and gives the fanatical jihadis critical leverage against their neighbours. … Selling crude is Isis' biggest single source of revenue. … While al-Qaeda, the global terrorist network, depended on donations from wealthy foreign sponsors, Isis has derived its financial strength from its status as monopoly producer of an essential commodity consumed in vast quantities throughout the area it controls."
Then, on 16 November 2015, the New York Times bannered "U.S. Warplanes Strike ISIS Oil Trucks in Syria" and reported that, "United States warplanes for the first time attacked hundreds of trucks on Monday that the extremist group [ISIS] has been using to smuggle the crude oil it has been producing in Syria, American officials said. … Until Monday, the United States refrained from striking the fleet used to transport oil, believed to include more than 1,000 tanker trucks."
Two days later, on November 18th, the Pentagon said at a press conference, that "This is our first strike against tanker trucks" of ISIS.
Moreover, on November 24th, Zero Hedge bannered "'Get Out Of Your Trucks And Run Away': US Gives ISIS 45 Minute Warning On Oil Tanker Strikes" and reported that the U.S. Government were doing this oil-tanker-truck bombing only for show, because Russia had actually started the serious effort to conquer ISIS in Syria, and so the U.S. needed to do something, for PR purposes.
Yet, further evidence also exists that the U.S. Government supported ISIS against Syria's Government:
On 24 March 2013, the New York Times bannered "Arms Airlift to Syria Rebels Expands, With Aid From C.I.A.", and reported that "From offices at secret locations, American intelligence officers have helped the Arab governments shop for weapons," and that "'A conservative estimate of the payload of these flights would be 3,500 tons of military equipment,' said Hugh Griffiths, of the Stockholm International Peace Research Institute, who monitors illicit arms transfers." The U.S. Government tried to hide its involvement in this, by doing it through allied "Arab governments," which were named in this news-report: "Qatar and Saudi Arabia had been shipping military materials via Turkey," and all four of these Governments (U.S., Sauds, Turkey, and Qatar) were trying to overthrow Syria's Government. Then, on 8 September 2014, AFP headlined "Islamic State fighters using US arms: study", and they reported that the U.S. Government was supplying ISIS. On 1 September 2017, Russian Television reported that the U.S. Government was secretly supplying weapons to ISIS and that an anti-Assad fighter had even quit the CIA-backed New Syrian Army because of that.
U.S. President Barack Obama started the U.S. policy to arm ISIS, and it was continued under the current U.S. President.
There is considerable other evidence that the U.S. Government has invaded, and been occupying, parts of Syria, solely in order to replace Syria's Government by one that would be controlled by the Saud family, who own Saudi Arabia.
It is definitely a lie for Trump to say: "We have defeated ISIS in Syria."
A big turn in these events had been the failed 15 July 2015 coup-attempt, to overthrow Turkey's Government, and which Turkey's President, Tayyip Erdogan, says was engineered by the Gulen organization headquartered in the U.S., which is connected to and protected by the CIA. After July 15th, Turkey increasingly has allied with Russia's Government, against America's Government.
Later on December 19th, Reuters headlined "U.S. State Department personnel being evacuated from Syria — U.S. official" and reported that, "All U.S. State Department personnel are being evacuated from Syria within 24 hours, a U.S. official told Reuters."
The present withdrawal of the U.S. Government from Syria is actually due to the success of Vladimir Putin's and Tayyip Erdogan's plan (which I described on 10 September 2018, and which they jointly announced a week later, on September 17th) for Turkey to handle the military task of conquering the jihadists in Syria's Idlib province and of Turkey's forces then moving eastward from Idlib to compel the U.S. Government to end its occupation of northeastern Syria — that nation's crucial oil-producing region. If Russia's troops, instead of Turkey's, were to do that task, killing U.S. troops, it would risk bringing on a U.S.-Russia war, but, since Turkey is still in NATO, that danger doesn't exist when Turkish troops and armor (backed by Russian air-power) do that highly sensitive job. Turkey's forces would likely have needed to kill at least some U.S. troops if Trump didn't take this decision now to evacuate them; so, he did what he had to do, in order to avoid an extremely embarrassing U.S. military defeat.
Instead of "We have defeated ISIS in Syria," the truth, from the U.S. Government, would be "We have been defeated in Syria," or (more precisely) "We have surrendered in Syria." However, Putin (and Erdogan, and maybe even Assad) will not be crowing about their victory. (Erdogan, however, already is.) In any case, Syria's Government has successfully resisted the U.S. Government's effort, since 2009, to replace Syria's Government by one that would be controlled by the Sauds. When Russia entered that war on 30 September 2015, at the invitation of Syria's Government, in order to kill ISIS and all of the other jihadist forces in Syria (including al-Nusra and America's other proxy-forces who were America's boots-on-the-ground fighters killing and dying there), Obama's dream, of handing Syria as a vassal-state to the Sauds, was doomed to failure. Trump's effort to win what Obama could not, has now likewise finally failed.
Global Response to Coronavirus Exposes Governments' Fault Lines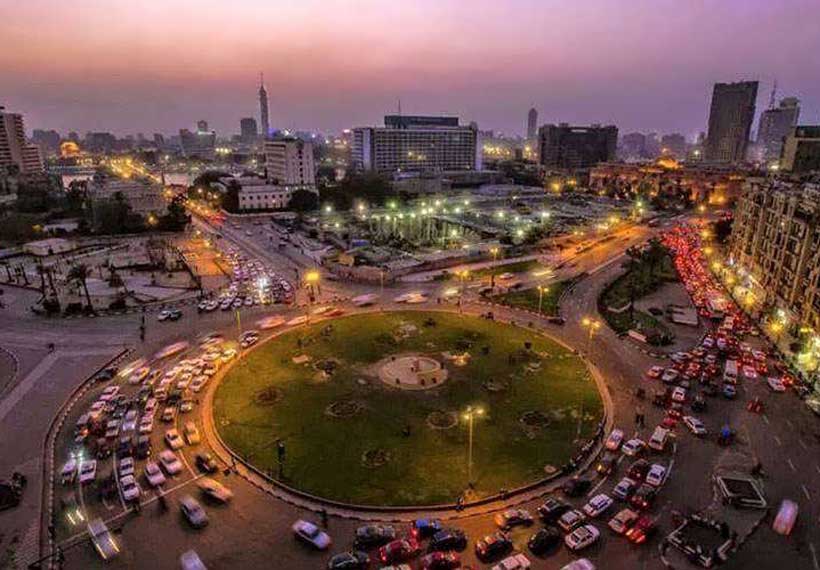 There's a message in Pakistani and Egyptian responses to the Coronavirus: neither ultra-conservative science-rejecting worldviews nor self-serving autocratic policies aimed at regime enhancement produced initial prevention and mitigation strategies that could have blunted the impact of the disease.
To be sure, Pakistan and Egypt, although different in what drove their responses, are in good company. Overwhelmingly, governments across the globe with the exceptions of Singapore, Taiwan, and South Korea, failed to take the initial warnings signs seriously.
Unlike western democracies that have little to boast about in their handling of the crisis, countries like Pakistan and Egypt lack the checks and balances, robust civil societies, and independent media needed as correctives.
And both Egypt and Pakistan have gone out of their way to keep it that way.
Egypt, apparently taking a leaf out of China's playbook, reprimanded foreign correspondents for The Guardian and The New York Times in Cairo for reporting that the number of cases in the country was exponentially higher than the 495 confirmed by authorities as of March 29.
The coverage was based on conclusions by infectious disease specialists at the University of Toronto who had analyzed flight and traveler data as well as infection rates.
The scientists estimated that "Egypt likely has a large burden of Covid-2019 cases that are unreported." They put the number of Egyptian cases as high as 19,130 as of March 15.
In response, authorities withdrew the press permit of The Guardian's Ruth Michaelson and expelled her from the country while The New York Times' Declan Walsh was forced to delete a tweet. Furthermore, several Egyptians have been detained on charges of spreading false and fabricated rumors.
Yet, Egypt imposed strict measures including the closure of all educational institutions and the suspension of flights on March 15, the day the scientists published their findings. The government also announced a $6.38 billion USD fund to fight the virus.
A World Health Organization (WHO) official in Cairo said the group could not verify the scientists' methodology but added that "it is possible that there are many other cases with mild symptoms which did not result in hospital visits, and therefore are not detected or reported."
Independent reporting is a crucial node in an effective early warning system. It creates pressure for a timely response. The effort to suppress it was in line with Egyptian general-turned-president Abdel Fattah al-Sisi's initial reaction to the virus.
Rather than focusing on early preventive measures at home, Mr. Al-Sisi sought to benefit from China's predicament.
With only one officially confirmed case of a Chinese national arriving in February at Cairo airport who was hospitalized and cured, Mr. Al-Sisi sent his health minister, Hala Zayed, to China to praise it for preventing a far worse global outbreak by taking very strong precautionary measures. This despite Beijing's costly failure to confront the disease firmly from the outset.
Pakistan's approach in recent months was no less negligent.
Like Egypt, a country in which the power of the military is thinly camouflaged by hollowed out institutions, Pakistan waffled until last week in its response to the pandemic.
The Pakistani government refused early on to evacuate some 800 students from Wuhan in a bid to earn brownie points in Beijing. It also failed to manage the return of potentially infected pilgrims from Iran. And finally, it catered to ultra-conservative groups whose worldviews were akin to ones long prevalent in Saudi Arabia with its significant cultural and religious influence in the South Asian nation.
As a result, Pakistan, a deeply religious country that borders on both China and Iran, allowed Tablighi Jamaat, a proselytizing group with a huge global following in some 80 countries that is banned in Saudi Arabia, to continue organizing mass events.
The group organized a 16,000 people mass gathering in early March in Malaysia where scores were infected with the Coronavirus.
Hundreds of Tablighi gathered from March 21 to 23 in the Mardan District of Pakistan's Khyber Pakhtunkhwa province to pray, listen to speeches, and eat and sleep in congested quarters.
One participant, professing his belief that God would protect the Tablighi, described spending almost six weeks together with thousands of others at Tablighi headquarters near Lahore, a city of 11 million, just before traveling to Mardan.
Pakistan Religious Affairs Minister Noor-ul-Haq Qadri caved in to demands by the clergy to keep mosques open but capped the maximum number of people at prayers at five.
The minister's concession reinforced a popular perception of the government's message that the virus crisis was less grave than projected by health authorities across the globe.
"If the pandemic was serious, the government would've shut down all the mosques," said Sadiq Bhutt, speaking through an interpreter, as he entered a mosque in Islamabad for Friday prayers.
Eventually, overriding government policy, the Pakistan military intervened in recent days to impose a lockdown like in much of the rest of the world.
But as in Egypt it may be too late for Pakistan, the world's most populous Muslim nation of 207 million, that is ill-equipped for a pandemic.
Ultimately, the lesson of Egypt, Pakistan, and China's initial handling of the Coronavirus is that neither self-serving autocrats nor authoritarians have the wherewithal to confront a crisis like a pandemic in a timely fashion. Their much-delayed responses have failed
to take the public's interests to heart rather than those of elites that prioritize geopolitical or political advantage.
Western democracies have performed not much better with US President Donald J. Trump seemingly more concerned about economic impact in an election year than about public health and people's lives.
The difference, however, is that western democracies have the potential of holding leaders to account and implementing lessons learned from the costly mismanagement of the coronavirus pandemic.
It's hard to hold out a similar hope for Arab autocracies or countries like Pakistan whose democratic façade is at best skin-deep.
Author's note" This story was first published on Inside Arabia
Iran Proposed Five-Nation Bloc for Regional Stability, Peace, and Progress
In February this year, Pakistan's foreign minister Shah Mahmood Qureshi received Syed Mohammad Ali Hosseini, an Iranian Ambassador to Pakistan. Pakistan's foreign minister Qureshi expressed his thoughts through praising the traditionally strong ties between both the nations and showed his consent to further strengthen collaboration in all dimensions which would be mutually beneficial for both Tehran and Islamabad. As for as the historical, cultural, and religious affinities are concerned, both nations enjoy rich support of commonalities including similar views on the foreign occupation which proved as a source of disaster for them. Besides, Iran was the first country to recognize Pakistan after its independence in August 1947. As both Pakistan and Iran's basic factor of the independence was Islam and current scenario portrays a bad picture of Islamic countries which are suffering from a cluster of problems under foreign agenda. In this connection, the role of Islamic nations has not been effective in addressing issues of the Islamic Ummah. Hosseini also expressed his grievances over the Organisation of Islamic Cooperation (OIC) by explaining that it was not producing fruitful results for Muslim Ummah. He further talked about the sufferings of Muslim Ummah and the malicious plan of the United States along with Israel to subdue them.
Moreover, FM Qureshi showed consent to visit Iran for meeting with its leadership to talk about their concerns and disputes and their possible diplomatic solution. Moreover, during a meeting with Hosseini the Advisor to the Prime Minister on Finance and Revenue, Abdul Hafeez Shaikh, told that the government aimed at expanding the bilateral trade with Iran. So, giving more boost to the relation of both the nations, the Iranian Ambassador proposed a new bloc for addressing regional issues and promoting cooperation among themselves. This bloc will include Russia, China, Turkey, Pakistan, and Iran because these nations are capable of forming such an alliance that could effectively handle regional issues for the better future of the region. Similarly, he expressed his consent and help for solving the Afghan problem which is a great hindrance to regional peace and stability along with creating security issues for Pakistan. Iran aims at linking Pakistan's Gwadar Port with Chabahar Port of Iran via rail link which ultimately generates the economic benefits for both the nations.
He dubbed the recent "Deal of the Century" proposed by American President Trump for peace in the Middle East irrational and unjust which consists of many doubts over American-Israeli Alliance. In this situation where the whole world is trapped with the fatal disease of Corona Virus, the United States which considers itself the oldest democracy, protector of human rights and most developed nation on earth, has imposed more sanctions on Iran. While UN Security Council Members and signatories of the 2015 Nuclear Deal with Tehran namely Britain, France, Russia, China, and Germany rejected Trump's call for sanctions on Iran. President Trump's action portrays that he is under stress in whichhe looks unable to understand repercussions and results of the policies and actions taken by him. While at the same time he is ignoring the traditions and values of the founding fathers of his nation as well as he has no respect and obligation for international rules and laws.Furthermore, the Iranian Ambassador showed enthusiasm for increasing and strengthening the multilateral economic cooperation. In this regard, Iran-Pakistan (IP) gas pipeline is an important project and will even become more productive if it is linked with the CPEC which not only brings the huge economic development in both Tehran and Islamabad but also the region through making it more stable and developed.
Thisnew regional bloc could prove productive through solving themulti-faceted issues faced by the countries of this region. Whereas America has remained unsuccessful in eliminating the problems of the region, therefore, it is the responsibility of regional states to become serious in making such bloc which seriously takes the vast problems towards the solution for the development, peace, stability, and progress of the underdeveloped nations of the region. Besides, the Iranian President has also proposed cryptocurrency for Muslim nations for settling payment transactions as an alternative to the US dollar such as proposed by BRICS nations earlier. He further explained that the US always uses economic sanctions as the main tool of domineering hegemony and bullying of other nations. As stated by Iranian President that there is always room for diplomacy, therefore "let's return to justice, to peace, to law, commitment and promise and finally to the negotiating table" which is the last and effective solution for any issue.Iran's proposal of five nations bloc portrays a rational and real picture of solving the staggering and long-lasting problems of the region. Furthermore, the nations which are proposed by Iran in the bloc have no history of worsening or spoiling the situation of the region as America has been involved in generating the multiple problems throughout the region via its policies and actions. All these five regional nations have stakes in the region such as political, economic, social and financial. Therefore if the region is developed, peaceful and protected than they collectively can secure their interests along with giving the benefits to other regional nations as well.
The rapport between Iran and Turkey over Syria: Liaisons or tussle?
The two powers of Iran and Turkey constitute a crucial feature on the map of the Middle East. The influence of the dyadic interactions exceeds sometimes the meanings of any bilateral ties, transcending the political borders to impact the geographical proximity of surrounding states. However, more evident their influences upon the Arab Sphere were at the aftermath of what so-called the Arab Spring, particularly in Syria that became the most prominent playground for their regional competition became.
Syrian tragic conflict has, indeed, a multi-scalar interaction with different players, each of which is driven by complex and contradictory motivations. In the same vein, Turkey and Iran have several aims for intervening into Syria militarily. Nonetheless, the explicit objective for Turkey is to create a 'buffer zone'; thus, it might drive out the Kurdish presence along its border with Syria and address the Syrian refugee issue there. On the other side, the strategic partner for Syria, Iran, is seeking to bolster Assad's government, as it used to work as a safety valve for the regime in Damascus.
In order to prop up Bashar al Assad's regime, Tehran developed close ties with Russia that changed the equation in Syria. But, Moscow founded the rapports with the strategical foes of Tehran; Saudi Arabia and Israel. Likewise, the "marriage of convenience" brought Turkey with Russia, which, subsequently, facilitates carving up northern Syria between them by Sochi agreement, in October 2019.
Although it worked on the opposite front to Turkey's, nevertheless, Iran attempts always to maintain warm and unruffled relationships with it. Tehran has overtly been competing, just as it covertly cooperating with Ankara in Syria for managing the dynamic variables of the surrounding area. Subsequently, the unsatisfactory with Turkey's presence in the torn-war Syria doesn't mean by any means a full conflictual; neither means otherwise, a comprehensive cooperation and peace. After all, seems, Iran needs Turkey shortly both in Syria and beyond.
Upon the US withdrawal from the Kurdish-held zone of northern Syria the dispute between the two-peer regional powers, Iran and Turkey, has surfaced off considerably off. Tehran has continuously been preserving a secret connection with the Kurdish People's Protection Units which backed by the US. It was gaining a margin of leverage by occasionally working as a covert conduit bridging the differences between the Kurdish movement and the al-Assad's regime.
Nonetheless, Iran's substantial concern was a repercussion which might spill over its Kurdish regions if Turkey fulfils its intent to fill the expected power vacuum in the north of Syria.Thus, it was not surprising, once Turkey uncovered its intention by interfering the north-eastern Syria militarily, Iran announced the military exercises under the slogan "one goal … one bullet" in the area barely 20 miles from the Turkish border. Its maneuver, however, implied two-edges; on the one hand, it was against any potential Kurdish movement in its territory.
On the other hand, it gesticulated an external dimensional message, mainly to Turkey. In parallel to this combatant stand, Iran attempted to show, at least rhetorically, its alignment with and understanding of, Turkey's anxieties. As the Iranian President Hassan Rouhani stated in an amicable expression: "We are calling on our friendly and brotherly neighbor Turkey to act with more patience and restraint and to revise its decision and chosen path" of military invasion. Further, Tehran urged Ankara alternatively to work inline with the Adana agreement.
The Adana agreement of 1998 was signed between Turkey and Syria to address the border differences. The broker of the deal, along with the other Arab countries, was Iran, and the primary aim of the agreement was at expelling the Kurdistan Workers' Party (PKK) from Syria.
A complex of causes makes Iran avoid Turkey's dissatisfaction. The latter was always supportive of the Iranian regime in challenging times. Turkey, whether during the war between Iran and Iraq in the 1980s or international sanctions that intensified on Tehran in 2012, opened its borders with Iran to allow the trade that reached Europe. Similarly and lately, it helped Tehran to circumvent the US suffocating sanctions to a large extent.
As well, Turkey attempted to exploit the tensions between Tehran and Riyadh after the attacks on Aramco's oil facilities in eastern Saudi Arabia last September, by denying Tehran's involvement in the attacks. In an interview with Fox News, Turkish President RecepTayyip Erdogan said: "I don't think it would be the right thing to blame Iran."A few days later, when the architect of Iranian expansion in the Middle East the Iranian military leader Qasem Soleimani was assassinated, Erdogan offered condolences to him, though didn't use 'martyr' to describe him.
Notwithstanding, the chapter of persuasive confrontation between Iran and Turkey manifested when the Syrian airstrike hit the Turkish-backed forces in Idlib province on 27 January 2020. That resulted in killing 33 Turkish combatants. While Russia accused the Turkish soldiers of being "operating alongside jihadist fighters" when they had been struck, conversely and simultaneously, Iran emphasized on deescalating and restraining the tension in Idlib. It, further, called for all parties resort to decisions that had been taken by the presidents of Astana Process.
Although the Iranian President and his Turkish counterpart conducted a discussion on the phone regarding the tension over Idlib province, Turkey carried on the retaliation by launching a dozen air and missiles attack against the Syrian troops. The offence begot causalities of the Syrian military as well as several deaths of Iranian-backed forces in the northwest of Syria. As per the official Iranian media reported eight fighters of Hezbollah, and at least 21 militants affiliated with Fatemiyoun and Zaibayoun brigades were among the deaths.
Concurrently, Ankara opened the borders for the influx of the Syrian refugees to head for Europe. By so doing, it attempted to force its allies of the NATO states to pressurize Russia in order to alter its policy in Syria. Again and as always, Russian condemned the Turkish raids, but, its pragmatic rapprochements with Turkey outweigh the differences. Therefore, it is no wondering to see Russian assistance to Damascus minimized notably. Further, a deal will be reached to reduce the tension in Idlib when the Turkish President met his Russian counterpart in Moscow on March 2020.
On the other side, Iran and its affiliates warned Turkey by referring that its troops were within their "fire range". Tehran, however, tried to shun from escalating the situation, and instead, it was accusing the US of getting Ankara into Syrian trap. Meanwhile, it was calling Ankara for holding a new summit for Iran, Russia, and Turkey within the Astana summit framework.
By devoting immense political and financial potentialities to safeguard the Ba'ath regime, Iran was not ready to cede its clout there. So convinced too, it prefers a political triumph over martial achievements. Perhaps, for that reason, it worked to boost connections with the major players in Syria, including Turkey. However, Iran shares Turkey several issues not merely in Syrian circle, but expand to the regional level sometimes. In addition to their shared economic and commercial benefits, they both have a fear of Kurdish ambitions to establish of own state, as they both stood firmly with the government of Baghdad against the Kurdish referendum in the north of Iraq in 2017. Second: Although, Turkey's differences with Washington are mostly temporary; it meets with Iran in several issues that troubled their relations with the US.And thirdly: They were mutually pro-Qatar stand against Saudi and its allies. Qatar's flights switched to the "Iranian airspace and Turkey upped the ante on its military presence in the country as a sign of strength and commitment".