Wait for Gender Equality Gets Longer as Women's Share of Workforce, Politics Drops
Stagnation in the proportion of women in the workplace and women's declining representation in politics, coupled with greater inequality in access to health and education, offset improvements in wage equality and the number of women in professional positions, leaving the global gender gap only slightly reduced in 2018. This is according to the Forum's Global Gender Gap Report 2018, published today.
According to the report, the world has closed 68% of its gender gap, as measured across four key pillars: economic opportunity; political empowerment; educational attainment; and health and survival. While only a marginal improvement on 2017, the move is nonetheless welcome as 2017 was the first year since the report was first published in 2006 that the gap between men and women widened.
At the current rate of change, the data suggest that it will take 108 years to close the overall gender gap and 202 years to bring about parity in the workplace.
Within the global headline figures, it is possible to perceive a number of trends that are defining the gender gap in 2018. Of the four pillars measured, only one – economic opportunity – narrowed its gender gap. This is largely due to a narrower income gap between men and women, which stands at nearly 51% in 2018, and the number of women in leadership roles, which stands at 34% globally.
However, in the same economic pillar, data suggest that proportionately fewer women than men are participating in the workforce. There are a number of potential reasons for this. One is that automation is having a disproportionate impact on roles traditionally performed by women. At the same time, women are under-represented in growing areas of employment that require STEM (science, technology, engineering and mathematics) skills and knowledge. Another potential reason is that the infrastructure needed to help women enter or re-enter the workforce – such as childcare and eldercare – is under-developed and unpaid work remains primarily the responsibility of women. The corollary is that the substantial investments made by many economies to close the education gap are failing to generate optimal returns in the form of growth.
The other three pillars – education, health and politics – saw their gender gaps widen in 2018. In terms of political empowerment, the year-on-year deterioration can be partly attributed to the lower tenure of women in head-of-state roles around the world. However, data also suggest that a regional divergence is taking place, with 22 Western economies witnessing an improvement in political empowerment for women as opposed to a widening in the rest of the world. When it comes to women in parliament, these Western economies – which collectively have closed 41% of the gap – saw progress reverse in 2018.
"The economies that will succeed in the Fourth Industrial Revolution will be those that are best able to harness all their available talent. Proactive measures that support gender parity and social inclusion and address historical imbalances are therefore essential for the health of the global economy as well as for the good of society as a whole," said Klaus Schwab, Founder and Executive Chairman of the World Economic Forum.
From STEM to AI: a new frontier in the global gender gap
While the gender gap in STEM is well chronicled, new analysis conducted in collaboration with LinkedIn points to a glaring gender gap that is developing among AI professionals, where women represent only 22% of the AI workforce. This gap is three times larger than in other industry talent pools. The analysis also suggests that, in addition to being outnumbered three to one, women in AI are less likely to be positioned in senior roles or signal expertise in high-profile, emerging AI skills. The LinkedIn data suggest that women with AI skills are more likely to be employed as data analysts, researchers, information managers and teachers, whereas men are more likely to be employed as software engineers, heads of engineering, heads of IT and chief executives – more lucrative and senior positions.
Given the depth of the talent gender gap in AI, there is a clear need for proactive measures to prevent a deepening of the gender gap in other industries where AI skills are in increasing demand. These include traditionally male-dominated industries such as manufacturing, hardware and networking as well as software and IT services, as well as traditionally female sectors such as non-profits, healthcare and education.
"Industries must proactively hardwire gender parity in the future of work through effective training, reskilling and upskilling interventions and tangible job transition pathways, which will be key to narrowing these emerging gender gaps and reversing the trends we are seeing today. It's in their long-term interest because diverse businesses perform better," said Saadia Zahidi, Head of the Centre for the New Economy and Society and Member of the Managing Board, World Economic Forum.
"New forms of insights can help policymakers, employers and education institutions understand – and prepare for – the technological changes that are transforming the global economy. Shedding light on the persistent gender gaps in fast-growing fields like AI is a critical first step in creating policies and practices that can close those gaps and create new pathways to economic opportunity," said Allen Blue, Co-Founder and Vice-President, Product Strategy, LinkedIn.
Regional and country highlights
Having closed more than 85.8% of its overall gender gap, Iceland holds the top spot in the Index for the 10th consecutive year. It has remained one of the fastest-improving countries in the world since 2006. Despite its top performance, the country has seen a slight regression on economic participation and opportunity after an increased gender gap in the number of women legislators, senior officials and managers.
Other economies in the top 10 include Nordic countries Norway (2nd, 83.5%), Sweden (3rd, 82.2%), and Finland (4th, 82.1%), as well as Nicaragua (5th, 80.9%), which rose one spot, overtaking Rwanda (6th, 80.4%), whose steady multi-year climb has come to a halt for the first time. The newest entrant to the top 10 is Namibia (10th, 78.9%), the second country from the sub-Saharan Africa region to do so.
Among the G20 group of countries, France once again leads in 12th place (77.9%), dropping one spot from last year, followed by Germany (14th, 77.6%), the United Kingdom (15th, 77.4%), Canada (16th, 75.5%) and South Africa (19th, 75.5%). The United States drops two places to 51st (72%) and six countries rank 100 or lower – China (103rd, 67.3%), India (108th, 66.5%), Japan (110th, 66.2%), Republic of Korea (115th, 65.7%) Turkey (130th, 62.8%) and Saudi Arabia (141st, 59%).
At 75.8%, Western Europe is, on average, the region with the highest level of gender parity. At current rates of progress, the overall gender gap in the region will be closed in 61 years. It is home to four of the top five performers in the index – Iceland, Norway, Sweden and Finland. Switzerland's performance (20th, 75.5%) remains stable since last year, with progress on political empowerment counterbalanced by a widening gender gap on economic participation and opportunity.
Latin America and the Caribbean has an average remaining gender gap of 29.2%, making it the third-highest ranked region. Mexico (50th, 72.1%) climbs several ranks after showing improvements across all four subindexes, reaching its highest gender parity level to date. Chile (54th, 71.7%) follows closely behind with an increased share of women in parliament. Argentina (36th, 73.3%) and Colombia (40th, 72.9%), two of the region's largest economies, move down several ranks this year, and Brazil (95th, 68.1%), sees a significant reversal in progress, with its overall gender gap standing at its widest point since 2011.
After making progress on closing its gender gap for six consecutive years, sub-Saharan Africa's gender gap has started to widen again. Rwanda (6th, 80.4%) still leads in the region, despite moving down two ranks after reversal in progress on economic participation and opportunity. Namibia's rise is partly due to an increased share of women in parliament. South Africa (19th, 75.5%) registers some progress on the political empowerment subindex but also a slight decline in wage equality.
With an average remaining gap of 29.3%, it will take Eastern Europe and Central Asia 153 years to close the gender gap. Latvia (17th, 75.8%), Czech Republic (82nd, 69.3%) and Slovak Republic (83rd, 69.3%) have fully closed their health and survival and educational attainment gender gaps. The Russian Federation (75th, 70.1%) fully closed its gender gap in secondary education this year and sees improvements in wage equality and women in leadership, yet other countries' accelerated progress in the political empowerment dimension see the country moving down a few ranks from last year.
Home of two of the overall Index's top 10 performers, and with an average remaining gender gap of 31.7%, East Asia and the Pacific scores in the middle of the range. While only four countries in the region have fully closed their education attainment gender gap, more than half of countries in this region have closed the gender gap for professional and technical workers, indicating a relatively successful integration of tertiary-educated, higher-skilled women into the labour force. Out of 18 countries in the region covered by the Index, 14 have increased their overall scores compared to last year.
With an average remaining gender gap of 27.5%, North America is one of the regions that has made the most progress overall. Canada (16th, 77.1%) maintains its top spot in the region as well as its position in the global top 20, with modest improvements across a range of gender parity indicators this year. The United States (51st, 72%), on the other hand, has moved down two spots since last year, with modest improvements in economic opportunity and participation offset by a decrease in gender parity in ministerial-level positions.
South Asia is the second-lowest-scoring region, with a remaining gender gap of 34.2%, ahead of the Middle East and North Africa, and behind sub-Saharan Africa. Bangladesh (48th, 72.1%) is the region's top performer and breaks into the global top five on political empowerment, despite a widening gap in labour force participation. India (108th, 66.5%) records improvements in wage equality for similar work and fully closed its tertiary education gap for the first time, but progress lags on health and survival, remaining the world's least improved country on this subindex over the past decade.
Despite continued progress in the Middle East and North Africa, the region continues to rank last globally on the overall index (60.2% gap closed so far), with about 153 years to close the gender gap at the current rate of change. The United Arab Emirates (121st, 64.2%) sees improvements in gender parity in the legislators, senior officials and managers and healthy life expectancy indicators, but a widening and counterbalancing gap in wage equality. Saudi Arabia (141st, 59%) shows modest progress, but marks improvement on wage equality and women's labour force participation, as well as a smaller gender gap in secondary and tertiary education.
The Need for Humanitarian Leadership and Global Solidarity during COVID-19
The coronavirus pandemic is a systemic human development crisis, affecting individuals and societies in unprecedented ways. It is also generating new humanitarian needs.
According to UN estimates, half a billion people, or 8% of the world's population, could be pushed into destitution by the year's end, largely due to the pandemic. If so, then the fight against poverty would be set back 30 years. The International Rescue Committee said last week that the virus could cause 1bn infections and 3.2m deaths in 34 fragile states, including Afghanistan and Syria.
The fourth annual Global Report on Food Crises highlights Yemen, the Democratic Republic of the Congo, Afghanistan, Venezuela, Ethiopia, South Sudan, Sudan, Syria, Nigeria and Haiti among the countries most at risk of widespread famines caused by the coronavirus pandemic. According to World Food Programme estimates, the number suffering from hunger could rise from 135 million to more than 250 million.
The International Labour Organization reported last week that almost 1.6 billion informal economy workers (representing the most vulnerable in the labor market)out of a worldwide 2 billion and a global workforce of 3.3 billion are in immediate danger of having their livelihoods destroyed.
COVID-19 has underscored the importance of humanitarian leadership and global solidarity. On April 2, the United Nations General Assembly unanimously adopted a resolution, co-sponsored by 188 nations including Qatar, calling for "intensified international cooperation to contain, mitigate and defeat the pandemic, including by exchanging information, scientific knowledge and best practices and by applying the relevant guidelines recommended by the World Health Organization."
Solidarity is a matter of both morality and long-term vision. Failure to pass this test would leave deep psychological wounds in left-behind countries, paving the way for all manner of extremism and new crises—from pandemics to conflicts—that would threaten everyone. By rallying around science and solidarity today, we will sow the seeds for greater unity tomorrow.
The coronavirus does not respect borders. Nor does it discriminate. It brings into stark view the imperative for humanitarian leadership. This crisis has revealed variations in state capacity to contain the spread of the virus.
Many governments either lack adequate capacity to respond, or in some cases, the necessary political will to provide for their citizens. For example, the most developed countries – those in the very high human development category – have on average 55 hospital beds, over 30 physicians, and 81 nurses per 10,000 people, compared to 7 hospital beds, 2.5 physicians, and 6 nurses in a least developed country.
One can readily imagine that if the COVID-19 response has been dire in the developed countries, it is going to be infinitely more devastating for governments that have only a fraction of the financial and medical resources.
Despite the blockade, the State of Qatar stands out as one of the most actively involved in global humanitarian responses to the COVID-19 pandemic. Qatar has provided significant humanitarian aid to 20 countries so far, including assistance in the field of medical supplies, building field hospitals, and contributing USD 140 million to multilateral organizations working to develop vaccines or ensure the resilience of healthcare in other countries.
To date, Qatar has sent substantial aid to China, Iran, Palestine, Italy, Lebanon, Algeria, Tunisia, Nepal and Rwanda. In addition, the representation mission of the Qatar Red Crescent Society (QRCS) in Turkey has recently distributed supplementary food aid to around 110,000 families at internally displaced persons (IDPs) camps in Idlib and Aleppo Governorates, northern Syria.
In the age of COVID-19, protecting the most vulnerable among us is not just a moral imperative but also an urgent public health objective. The health of one is the health of all.
COVID-19: More than a Biological Weapon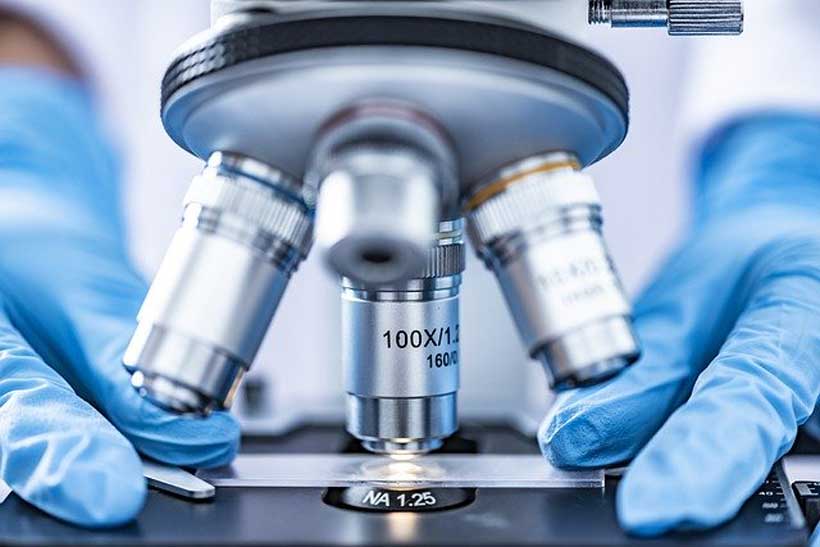 While the biological virus is a common enemy of humankind, the political virus born out of certain American politicians is equally detestable, for it has damaged the global anti-epidemic cooperation and impeded the long-term development and progress of human society. The virus in the political world has done even more damages than the virus from the natural world.
What are the sources of this political virus then? It is rooted in the selfish interests of a handful of American politicians. Not long ago, the American media revealed that senior US officials had handed down documents to a number of federal agencies requesting all federal employees to speak consistently about the pandemic and blame China for everything. The document was practically a confession of the US government on how it implemented the buck-passing. As 2020 is America's election year, some American politicians are so crazily intent on fabricating all kinds of fallacies about "holding China accountable," attacking the WHO for being too "China-centric," and even criticizing some state governors for poor epidemic response, all to keep the epidemic from affecting the election. Such unscrupulous "political shows" reflect how desperate these politicians are to cover up their misconduct both in the decision and execution of their response, with a purpose of deflecting the public grumble.
The political virus is a tumor stemming from racism. After the WHO and the scientific circle named the novel coronavirus COVID-19, some American politicians deliberately ignored the new nomenclature and insisted on calling it the "Chinese virus". It is an international consensus not to label a virus with a region, state, or nation, which is also a universal principle that the international community should uphold. Yet these American politicians are determined to defy the world by intentionally steering public opinions in the direction of racism and xenophobia, and practicing racial discrimination. The use of the term "Chinese virus" for coronavirus laid bare the absolute absence of common sense, conscience, cooperative spirit, and morality in those politicians infected with the "political virus".
The political virus derives from the Cold War mentality. A small group of American politicians have been obsessed with political maneuver and slandering China, especially the US Secretary of State Mike Pompeo, who has been busy fanning flames and spreading rumors. The "political virus" ingrained in their mind is the hotbed of all their vicious intentions. They have the wishful thinking that accusing China of the so-called "mask diplomacy" would offset its influence; vilifying China's aid to help build the African Center for Disease Prevention and Control as an attempt to "steal genome data" would drive a wedge between China and Africa; and egging other countries to claim reparations from China would pin the "original sin" of the virus on the country…. These whimsical whoppers are nothing but Washington's attempts to curb China's development.
The political virus is rooted in the obsession with "great-power competition." The US government labeled China and Russia as the biggest challenges to US national security in its latest National Security Strategy and National Defense Strategy, and declared the reemergence of great-power competition. During this global crisis of COVID-19, certain American politicians, going out of their way to make "ammunition to win the great-power competition," have gone all out to oppose China in every possible way and tried hard to cover up America's embarrassment of ineffective epidemic control measures by smearing China, rather than focus on preventing the virus spread. As we can never wake up someone pretending to be asleep, perhaps the best way is to leave him alone and "not even turn our eyes in his direction," as the famous Chinese writer Lu Xun once said.
The disease has seeped down into the skin and should be treated before it gets worse. The world is still struggling with the COVID-19 pandemic, and all countries need to join hands in defeating it. We advise the American politicians with ulterior motives to stop the misdeed and change course before its too late. We also call on the international community to stay on high alert and take strong measures to prevent the American political virus from spreading to do more harm to the global anti-epidemic efforts and the normal international order.
Spanish Flu and COVID-19 – are there lessons for the world of work?
In the midst of the COVID-19 pandemic, many look to the Spanish Flu pandemic of 1918/19, which killed an estimated 50 million people, or 2,5 per cent of the global population. Are there lessons to be learned from the world of work perspective?
The Spanish flu did not start in Spain but was called that because Spanish newspapers were the first to report about it. From its presumed origins in a World War I military camp in the state of Kansas, United States, it washed over the world in three waves. The first, mild one in spring 1918, was followed by a second, more deadly outbreak between September and December 1918 and a third one at the beginning of 1919.
All countries were hit, although unequally. Samoa lost 22 per cent of its population, Spain 12,3 per cent and the US 6,5 per cent. In colonial India, the flu killed 6 per cent of the population, amounting to 18 million, roughly the number of victims of the First World War.
Similar patterns, similar measures
COVID-19 and the Spanish Flu both have struck a highly globalized and interconnected world where viruses easily travel on ships, carriers and trains, or – today – on airplanes. As 1918 was the last year of the First World War, the movement of troops and refugees was a significant factor in spreading the virus. In 2019/20, business and leisure travellers have been the main carriers.
The only measures to control the spread of the disease back in 1918 just as in 2020 were better hygiene, quarantine of the infected, "social distancing" and shutting down much of public life. This implied massive restrictions of civil liberties and paralysis and disruption of the economy.
In 1918/19 as well as today, the poorest and most vulnerable, who often lived in crowded conditions, with low paid work and little or no access to health care, were much more exposed to infection. They also suffered most immediately from drastic lock down measures, and were at a particularly high risk of losing their lives and their livelihoods.
Different impacts
The Spanish Flu happened at the tail end of the First World War, in a context of widespread chaos. The response to the crisis was uncoordinated, mostly local, with a high mobilization of civil society groups.
In industrialized nations, the economic impact was rather short lived. Eventually, the economic boom of the "Roaring Twenties" got many people back to work.
In other parts of the world, such as India and sub-Saharan Africa, the consequences were deeper and longer lasting. A shortfall in labour affected harvest and sowing. Food prices spiked, causing widespread famine and an increased flow of migrants into urban centres. This led to social unrest, strikes and rebellion against colonial powers.
What we can learn
Although the world is very different today, we can learn from the events in 1918/19 that a pandemic increases poverty and inequalities; this carries a social and human cost, which can have long term destabilizing effects.
Today, states have more possibilities to react, including through fiscal and labour market policies and tools, and the opportunity for international cooperation through the United Nations and their international partners.
Policies in response to the COVID-19 crisis need to address inequalities and ensure that poor, rural and marginalized communities are not forgotten. ILO's labour standards such as Recommendation No. 205, on employment and decent work for peace and resilience, provide the necessary framework.
The global economic and labour market problems arising out of the COVID-19 crisis suggest looking also at the economic crisis of the 1930s and reconstruction policies after World War II.
As a response to massive unemployment and destruction, the ILO promoted comprehensive social protection, including health care, and a variety of employment promotion policies based on the conviction that poverty anywhere constitutes a danger to prosperity everywhere.
These past responses can be an inspiration for recovery policies which have to be fair and – compared to the past – much more sustainable.