Cocktails from Hell: Five Complex Wars Shaping the 21st Century
War, like alcohol, can be incredibly addictive and destructive.  US Army Col. Austin Bay's new book, Cocktails From Hell, documents five ongoing or potential military conflicts simmering around the world: North Korea, the South China Sea, Ukraine, Yemen and the DRC.In each chapter, Bay provides a historical overview of the conflict, lists the participants and their motivations/strengths, states the known and unknown (important to know what you don't know in war) factors of the situation, offers up Tactical/Operational/Strategic Complexities to Ponder and closes by giving a set of hypothetical outcomes to the conflict, both peaceful and military.  The book is under 200 pages; each chapter is thus relatively short, yet relates a lot of useful information.
COCKTAILS is particularly illuminating for the majority of people who don't know much about the bloody stalemates ongoing in Yemen and the DRC, which haven't received a lot of coverage in the American mainstream media.  Bay summarizes the complex array of ethnic disputes and outside forces that shaped these post-colonial conflicts.  Unsurprisingly, natural resources are a big factor in both.  The DRC produces the majority of the world's cobalt, plus huge quantities of copper, gold, diamonds, tin and tantalum.  Yemen is a regional agricultural hub in the Middle East (abundant farmland is also one of the major causes of Ukraine's historical conflict with Russia).
All of the chronicled conflicts involve the West (primarily the US) and either China or Russia (both, in the case of North Korea).  They all have roots in the Cold War, when the US was battling the USSR and China for global supremacy in the developing world.  Each country has strategic maritime access that can be exploited-and are thus coveted- by the great navies of the world.  This neo-colonial selfishness is literally tearing apart Yemen, Ukraine and the DRC (and already tore apart the Korean peninsula).
The former US colonel is reasonably objective in his descriptions of the conflicts' origins.  He mentions the UK's overthrow of Iran's democratically elected president in 1953 and the US' material/logistical assistance in the war crimes being perpetrated in Yemen.  However, Bay gets a little too subjective when writing about the US and Iran's roles in the Yemeni war.  He writes about Iran's desire for "global dominance" and how "the Iranian regime thinks it should control these holy sites [Mecca and Medina]."  Laughable goals to ascribe to the 27th wealthiest country in the world…  He casts doubt on the credibility of the IAEA's inspections of Iran's nuclear facilities, while simultaneously ignoring the fact that the US executive and legislative bodies have both pre-emptively violated the Iran nuclear deal.  When discussing Saddam Hussein's war crimes against Iran, the author fails to mention that the US directly helped Hussein to gas Iranian civilians.  Such context would help to explain Iran's recent actions.  To be fair, Bay interestingly undersells the threat of Iran's so-called Shia Crescent.
Overall, COCKTAILS FROM HELL is convenient primer for people interested in the intersecting matters of military affairs and global commerce.  Each chapter succinctly relates the past and present situation in a conflict zone, before listing several plausible conflict outcomes.  The book does a good job of dissecting each conflict actor's hard/soft power assets, goals and problems.  The Colonel does a masterful job of this in the DRC chapter, explaining the catalysts of Congo's many, endless mini-wars (the only other American perspective I found to be equally informative on this country was that of the late Anthony Bourdain).  This book is a good tool for laymen, as well as policymakers interested in planning for war- or hopefully peace.
How the Withdrawal of US Troops in Syria Impacted Regional Politics and Security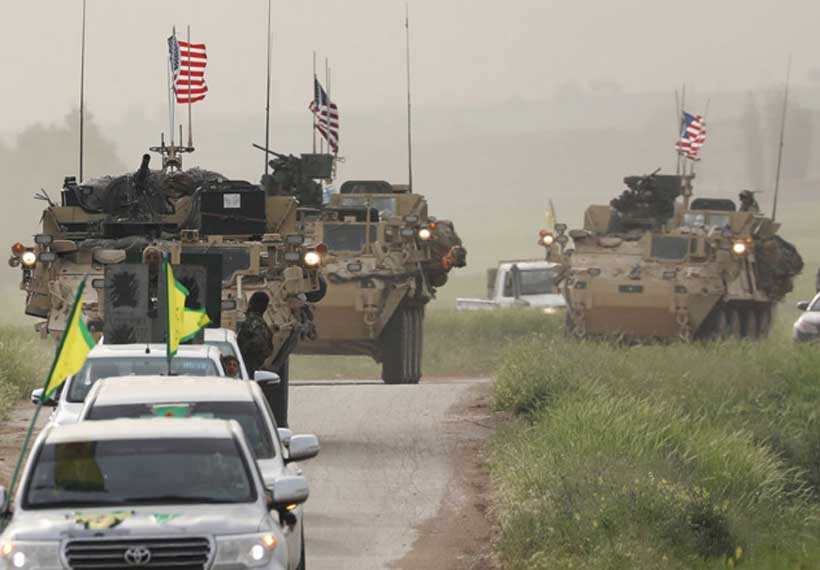 As northern Syria attempts to adjust to life without US troops, which destabilized what was already considered a tenuous situation, the regional politics and security of the nation have been thrown into disarray with no sight of improvement. In addition to the civil war and refugee crisis, the nation has been an arena where world powers have been vying for a foothold in the Middle East for nearly a decade. With the abrupt shift in territorial control it has become apparent that due to its geographical location and political makeup, Syria is the subject of a custody battle with repercussions that extend far beyond its borders.
In March of 2011, when peaceful protesters were brutalized for anti-government graffiti, Syria joined the Arab Spring movement sweeping across the Middle East. But unlike neighboring countries, whose own uprisings were brief and relatively non-violent, Syria was pulled into an outright civil war. Later that year, when more citizens were killed and tortured, the sentiment reached a critical mass. What complicated things in Syria, however, was not a more violent response by the national government – the Lybian leader Muammar al-Gaddafi didn't hesitate in unleashing his military onto his citizens calling for social reform – but the unique nationalities and religions that make up the Syrian population.
The kindling that sparked the civil war can be attributed to the large ethnic group known as the Kurds who, since the end of WWI when the winning side drew arbitrary borders that divided villages and townships, have remained nationless and spread across multiple countries including Iraq, Turkey, and Syria. The Kurds in Syria, who differ from those in Iraq and Turkey, became easy scapegoats when they formed a rebellion with the intent to not only fight back against Syrian President Bashar al-Assad but to fight for land control they felt was long overdue. However, when the initial Kurdish rebellion fractured into nearly a dozen smaller groups, they became pawns that allowed world powers to engage in a proxy war. Though it's impossible to predict who might fill the vacuum that was recently created by the withdrawal of American troops, there are some key players who are strategically postured to make a move.
The war in Syria is comprised of three main groups which is why the situation is often a complex one to follow. After the first shots were fired, the Syrian government was immediately backed by long-time ally Iran, and eventually received military support from Russia. Saudi Arabia, who saw the rebellion as a means to counter Iran without starting a war on its own soil, sent funding and military arms to the Kurds. The US watched this localized fighting from afar until the decision was made to support Kurdish forces in an effort to defeat the newly emerged ISIS, or Islamic State, who threatened western civilization with extremist tactics such as chemical weapons. The third player to throw their hat into the proverbial ring was Turkey, who took the opportunity to wage war against their own Kurdish population whom they consider terrorists but who in reality have little connection to their Syrian counterparts.
The status quo has been broken and already a trend of uncertainty and chaos has emerged. With the US no longer aligned with the Syrian Democratic Forces (SDF), Turkey was granted tacit permission to invade northern Syria. The Kurdish rebels are being forced to either flee the region or join Russian-backed Syrian forces to the south, leaving behind abandoned ISIS prisoners and further displacing overrun refugee camps. Although Russia may outwardly appear to be working against the Turkish government, recent delegations and official engagements suggest that an agreement might be in the works. It would make sense as Russia has a lot to gain by striking a peace deal between Turkey and Syria. Not only would it provide more access to the region through developed seaports but getting Turkey to move away from NATO would give Russia more status as a world power.
In addition to wondering what comes next for Syria, the world is also left with the question of why the US so abruptly decided to pull its troops out of areas it has been defending for years. Although this move seems sudden, there is a historical precedent that suggests it may have been long overdue. In 1947, barely two years after WWII ended, Britain found itself overextended and unable to effectively manage its global empire. Realizing it was financially impossible to maintain oversight of the region, the British government abdicated control to the US. Now, years later, America finds itself in a similar position, but without a viable candidate to hand things over to. While there is much to be said and plenty to criticize about how and why the decision was made, it's hard to imagine there's ever a 'good time' or 'right way' to exit the Middle Eastern crisis.
Although there's no way to predict what Syria's future looks like, there are a few variables the move has cemented into place. Firstly, the US has all but permanently severed ties with the Kurds and rebellion forces, making it unlikely the abandoned populace will place its trust another super-power anytime soon. Secondly, the Russian government's influence will no doubt throw a spanner in the works, and stability in the region seems to be far fetched. Lastly, and perhaps most importantly, the ISIS and other extremist groups have threatened to resurge and create further instability in already unstable country. With the Turkish Kurds being forced to move south, and the Syrian Kurds involuntarily enlisted into Assad's regime, they are prime recruits for any movement that can convince the world it is less extreme than the current governments of Syria, Russia, or Turkey.
Sadly, the one fact that has not changed is that more innocent lives will continue to be lost, and the world will continue to face the refugee crises. European countries who amended immigration policy in response to the crisis have maxed out their ability to assimilate them into society. Without proper management and oversight, this could be the set-up for history to repeat itself. A large population of disenfranchised individuals who feel their land and their rights have been taken away from them is the definition of what started the Arab Spring. Whether with words or with weapons, the fighting will continue until a nation (or collective of nations) with direct experience and understanding of the problem, as well as a personal stake in the availability of oil, steps in with the intention of eventually stepping out.
Escalating to De-Escalate: From Balakot to Ain al-Asad
With tensions between the United States and Iran dramatically escalating just days into the new year, the risks of a new and even more damaging war erupting in the Middle East have once again reached worrying levels. This was sparked by the brazen US drone strike which targeted General Qassem Soliemani – the commanding General of Iran's Elite Quds forces- just outside Baghdad airport earlier this month. As a result, US-Iran tensions had seemingly skyrocketed overnight in what senior Iranian officials termed as an act of war against their country by the US. These fears were further realized by the Iranian response, which comprised of a late-night fusillade of ballistic missiles launched at two US military bases in Iraq just three days later.
However, with no casualties reported as a result of the Iranian missile strikes and President Trump's de-escalatory statement following the Iranian response, those same tensions seem to have subsided over the last two weeks at least for the time being. This de-escalation has largely been ascribed to the fact that Iran had deliberately chosen to avoid US casualties by choosing to balance an overt display of its intent and resolve, against its unwillingness to engage further in a protracted and costly conflict with the US. The argument follows that hence, while on the one hand widespread public sentiment and anger in Iran had demanded a punitive response in the form of clear retaliation against the US, the proportionality of such a response had required careful calibration with regards to its potential for further escalation.Thus, representing one of the most recent examples of how the importance of optics and crafting a domestic narrative remain key within the battle for escalation dominance in this century's limited wars.
This emphasis on optics and narrative was also evident last year in the South Asian context, where following the Pulwama incident, both India and Pakistan had engaged in a dangerous yet limited exchange to gain escalation dominance over one another. For instance, the Indian cross-border air strikes at Balakot had also been domestically framed as being a punitive response to an attack which – like the strike against General Suleimani – had resulted in an unacceptable loss of military personnel. Hence, the retaliatory airstrikes which targeted a suspected militant haven inside Pakistan were also accompanied by growing national outrage and calls for revenge from India that was further amplified by its domestic media.
However, just like Iran's retaliatory strikes against US bases in Iraq, the Indian strikes at Balakot did not result in any casualties despite official claims to the contrary. This was evident in the considerable extent to which the Indian media then and Iranian media earlier this month, had bragged of scores of enemy causalities including damage to key infrastructure. Hence, constructing palatable narratives that remained acceptable enough for domestic consumption while also helping quell the same national outrage these governments had themselves helped amplify. Consequently, questions following the Balakot strikes that were then raised by Pakistan over whether the absence of casualties was intentional or purely accidental stand as similar to the ones being debated currently within the US with regards to Iran. These further boil down to questions over whether it was a lack of capability or instead a deliberate display of precision and intent by these strikes' perpetrators.
In order to assess this, it is important to note that while both the Indian and Irani strikes bear some similarities in terms of the preceding context within which they were conducted, their differing scopes and execution plans led to two very different outcomes. For one Iran launched over a dozen ballistic missiles targeting key locations and structures at US military bases, which drawing on the recent damage assessment reports appear to have been deliberately chosen as targets. While there were a couple of missiles that seemed to have fallen off target and remained unexploded, the vast majority seemed to have hit specific structures according to satellite photographs. In comparison, the air strikes launched by the Indian Air force while representing a clear show of intent, instead failed to offer a credible display of their strike capabilities. Specifically, if the objective was to display the reach and precision of their strike abilities in the form of a forced near miss, the ambiguity surrounding their choice of targets seems to have spectacularly back-fired, if that in fact was the objective. Even worse, if it was simply an accidental miss, then instead of communicating military prowess, the strike simply presented a display of sheer ineptitude in which the battle for escalation dominance was already lost, no matter the media spin.
This for instance is further evident in the different responses generated by both the Indian and Iranian strikes. Whereas the US has chosen quite visibly and publicly to not escalate the situation any further; Pakistan last year felt compelled to not only respond in kind, but to reassert its ability to conventionally deter any provocative incursions into its air-space. Following Pakistan's own display of a forced near miss via air launched stand-off weapons, the highly publicized downing of an Indian fighter jet, and the unconditional release of its captured pilot; eventually presented a very real and irrefutable advantage in terms of escalation dominance
It is important to understand here that while the above incidents may offer a tantalizing vindication of the very concept of escalation dominance, expected outcomes only appear as clear cut in hindsight. Especially considering the inherent temptation of favoring escalation itself as a means of de-escalation, there exist a whole of host of uncertain variables that not only amplify the inherent risks, but may dramatically alter the situation for the worse. In the recent standoff between the US and Iran, the US drawing on its already established military supremacy did not have todisplay any capability to Iran or anyone else, hence making to de-escalate a lot easier. Especially after already having achieved its objective of taking out General Soleimani. In contrast and as evident in the events following Balakot, Pakistan being on the receiving end of a much larger and better funded adversary would be in any similar situation hard-pressed not to escalate and restore deterrence. This holds a highly dangerous truth considering that the escalation ladder in South Asia is essentially built around the threat of nuclear war. Even more so with competing and vague indications of where the nuclear option lies on said ladder, this alone should technically deter any misplaced sense of adventurism if simple common sense is to prevail in the region. Yet as both incidents have shown, nothing with regard to limited war remains predictable in today's day age.
Trump is sending NATO east – the Middle East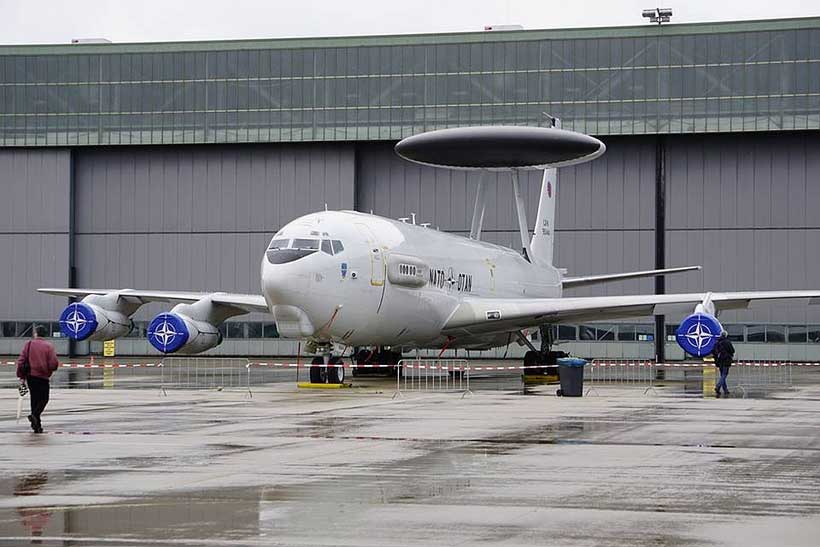 The assassination of General Qassem Soleimani and Iran's retaliatory strike against US bases in Iraq brought the situation in the region to a head with President Donald Trump initially urging NATO to participate more actively in Mideast affairs and later proposing to expand NATO's membership to include Middle Eastern nations, albeit without specifying any concrete candidates.
"I think that NATO should be expanded, and we should include the Middle East. Absolutely," Trump told reporters, adding that "contending that North Atlantic military alliance should take over for the US in the region "because this is an international problem."
The White House owner even proposed a new name: NATO-ME (from Middle East).
All this is taking place amid Washington's rising tensions with Iraq, which "allowed itself" to be outraged by the US drone attack on the Baghdad airport. As to Washington, it has long stopped looking at Iraq as an independent actor, ever since it ousted Saddam Hussein destroying the fragile balance of power in the region and effectively making Iran a regional superpower. And all this time, Iraq has been desperately trying to maintain its territorial integrity. Whether it will eventually succeed in doing this is a big question though.
So, the US drone attack on the Baghdad airport and Iran's retaliatory missile strikes against bases in Iraq housing US troops, "sparing" as they were, resulted in the Iraqi parliament's demand to withdraw all foreign troops currently stationed in the country. Donald Trump saw this as a sign of "disrespect" for the United States (as if ordering a missile strike on a foreign country's airport is a show of respect) and is poised to slap Baghdad with tough sanctions. In addition, due to his predilection for measuring everything with money, Trump added that the US forces would not leave Iraq until Baghdad fully repaid the cost of the air base built there by the United States.
As for Trump's idea (NATO-ME), we have already seen something similar happening before. In 2008, there was much talk going on about creating, under US auspices of course, a new bloc of eight regional states, namely Saudi Arabia, the United Arab Emirates, Kuwait, Qatar, Oman, Bahrain, Egypt and Jordan – the so-called Middle East Strategic Alliance, MESA, or "Arab NATO." Conceived by Washington, the alliance was to create a common front against terrorism, including Iran, which the US views as the main sponsor of terrorism. The idea fell through though, as Qatar has business, almost allied, relations with Iran; Oman actively cooperates with Tehran; Kuwait, mindful of its Gulf neighbors' onetime failure to help it against the Iraqi aggression, chose to stay out of it. Egypt likewise refused to join in.
Almost two years on, these eight countries' position remains pretty much the same. Moreover, NATO itself is going through hard times: some of its members continue to honor the provisions of the 2015 nuclear deal with Iran; in Syria, Americans, British, French, and other allies act as part of a coalition that exists outside NATO's fold; Emmanuel Macron talks about the "brain death of NATO," and that's not to mention Turkey. As for the European Union, it is now suffering from a kind of foreign policy impotence and is showing little interest in NATO affairs.
Even though Donald Trump said that NATO Secretary General Jens Stoltenberg was "delighted" with the prospect of the bloc's expansion to the Middle East, NATO's leading European members do not seem too eager to "get into" this region. First, because "getting out" of there won't be easy, and secondly, because they are eager to keep doing business with Iran. It looks like NATO neophytes from Eastern Europe will be the only ones to once again respond to Washington's call to show how true they are to the values of the "free world," and, of course, to Washington. This leaves Britain the only NATO "oldie" the US can count on.
At the January 6 meeting of the NATO Council, the participants urged the US and Iran to show maximum "restraint" and reduce bilateral tensions. Jens Stoltenberg said that nobody needs a new conflict, apparently because he knows that no effective military assistance from the Arab countries will be forthcoming. Indeed, the Saudi-led Peninsular Shield Force, created in 1984 as a military arm of the Gulf Cooperation Council (GCC), proved unable to repel the 1990 Iraqi invasion of Kuwait. In Yemen, the Sunni coalition is equally unable to defeat the Shiite rebels. The results of the Arab-Israeli wars also speak for themselves. All this meaning that if necessary, it is the Europeans who will have to fight. But the Arab sheikhs have the money.
In a nutshell, Trump's idea is to have European soldiers do all the fighting in the Middle East, and finance the military operations with Arab money (Trump never tires of complaining about NATO allies not contributing enough to the Alliance's funding, and apparently doesn't expect them to pay more).
"And we can come home, or largely come home and use NATO … now the burden is on us, and that has not been fair," Trump said.
Just like that – simple and clear. Besides, this is exactly what the "average" American, who will go to the polls this fall to choose the country's next president, wants to hear.
From our partner International Affairs