Global coal demand set to remain stable through 2023, despite headwinds
While global coal demand looks set to rise for the second year in a row in 2018, it is forecast to remain stable over the next five years, as declines in Europe and North America are offset by strong growth in India and Southeast Asia, according to the International Energy Agency's latest coal market report, Coal 2018.
Air quality and climate policies, coal divestment campaigns, phase-out announcements, declining costs of renewables and abundant supplies of natural gas are all putting pressure on coal. As a result, coal's contribution to the global energy mix is forecast to decline slightly from 27% in 2017 to 25% by 2023.
But coal demand grows across much of Asia due to its affordability and availability. India sees the largest increase of any country, although the rate of growth, at 3.9% per year, is slowing, dampened by a large-scale expansion of renewables and the use of supercritical technology in new coal power plants. Significant increases in coal use are also expected in Indonesia, Vietnam, Philippines, Malaysia and Pakistan.
Coal in China accounts for 14% of global primary energy, the largest around in the world. Developments in the Chinese coal sector have the potential to affect coal, gas and electricity prices across the world, for instance through inter-fuel substitution or regional arbitrage. This puts China's coal sector at the centre of the global energy stage. While China accounts for nearly half of the world's coal consumption, its clean-air measures are set to constrain Chinese coal demand going forward. We forecast Chinese coal demand to fall by around 3% over the period.
Meanwhile, in a growing number of countries, the phase out of coal-fired generation is a key policy goal. But market trends are proving resistant to change.
"The story of coal is a tale of two worlds with climate action policies and economic forces leading to closing coal power plants in some countries, while coal continues to play a part in securing access to affordable energy in others," said Keisuke Sadamori, Director of Energy Markets and Security at the IEA. "For many countries, particularly in South and Southeast Asia, it is looked upon to provide energy security and underpin economic development."
This is why the IEA sees technologies like Carbon Capture, Utilisation and Storage (CCUS) as essential tools to bridge current and future energy needs with global and national climate ambitions. To help build a new momentum behind the technology, the IEA and the Government of the United Kingdom recently co-chaired an international summit where ministers, senior governmental officials across the world, CEOs from major energy companies and the financial community came together to identify practical steps to accelerate investment and deployment of CCUS.
"Tackling our long-term climate goals, addressing the urgent health impacts of air pollution and ensuring that more people around the world have access to energy will require an approach that marries strong policies with innovative technologies," said Mr Sadamori. "It must rely on all available options – including more renewables, of course – but also greater energy efficiency, nuclear, CCUS, hydrogen, and more."
Appliance standards and labelling is highly effective at reducing energy use
Policies that introduce minimum efficiency performance standards and energy-consumption labelling on appliances and equipment have led to reduced power consumption, lower carbon emissions, and cost savings for consumers, according to analysis published today by the IEA and the 4E Technology Collaboration Programme (4E TCP).

The report's findings are drawn from nearly 400 evaluation studies covering 100 countries, including those with the longest running and strongest appliance policies, such as China, European Union, Japan and the United States.
"The findings from the study are important as they provide evidence that standards and labelling are highly effective policy instruments that bring benefits to consumers as well as lower emissions and lower energy demand," said Brian Motherway, the Head of Energy Efficiency at the IEA.
The study shows the policies have had significant positive impacts:
In countries with long-running policies, appliances are now typically consuming 30% less energy than they would have done otherwise.
In the nine countries/regions for which data were available, such programmes reduced annual electricity consumption by a total of around 1 580 terawatt-hours in 2018 – similar to the total electricity generation of wind and solar energy in those countries.
The programmes that have been operating the longest, such as those in the United States and the European Union, are estimated to deliver annual reductions of around 15% of their current total national electricity consumption. This percentage increases each year as more of the older, less-efficient stock is replaced with equipment that meets new higher efficiency standards.
These energy savings represent a significant financial boon for businesses and householders. In the United States alone, utility customers are now economising USD 60 billion each year, or USD 320 per customer.
Also, the United States, European Union and China together are avoiding annual CO2 emissions of more than 700 million tonnes, equivalent to the total energy-related emissions of Germany.
Well-designed policies encourage product innovation and lead to economies of scale, which reduces the cost of appliances even without accounting for the efficiency gains. For example, in Australia the sticker price of appliances has typically fallen 40% over the last 20 years, while average energy consumption has fallen by a third.
"The message is simple: expanding standards and energy efficiency labelling programmes makes the energy transition challenge easier, more affordable and become a reality," said Jamie Hulan, the Chair of the 4E TCP.
The IEA will continue to collaborate with 4E TCP to enhance and promote the use of such policies. 4E TCP is an international platform for fourteen countries and the European Union to exchange technical and policy information focused on increasing the production and trade in efficient end-use equipment.
Ahead of this November's COP26 Climate Change Conference, the IEA is working with the UK Government via the Super-Efficient Equipment and Appliance Deployment (SEAD) initiative to coordinate and improve international action on product energy efficiency. The United Kingdom is leading the COP26 Product Efficiency Call to Action, which aims to double the efficiency of key global products by 2030, initially focusing on four key energy-consuming products: air conditioners, refrigerators, lighting and industrial motors systems. The IEA is supporting the implementation of this work and helping expand the number of countries ready to make this commitment.
Global economy projected to show fastest growth in 50 years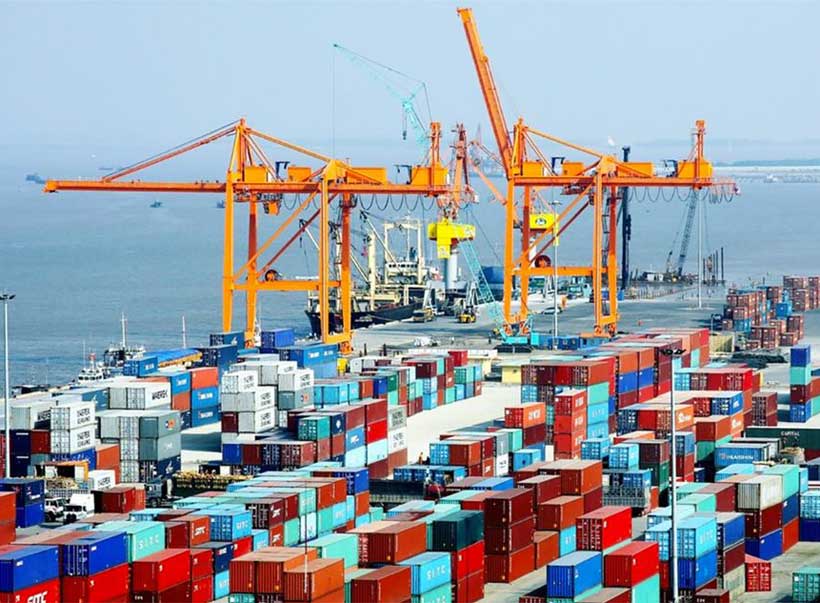 The global economy is expected to bounce back this year with growth of 5.3 per cent, the fastest in nearly five decades, according to the UN Conference on Trade and Development (UNCTAD).
In its new report released on Wednesday, the agency said that the rebound was highly uneven along regional, sectoral and income lines, however.
During 2022, UNCTAD expects global growth to slow to 3.6 per cent, leaving world income levels trailing some 3.7 per cent below the pre-pandemic trend line.
The report also warns that growth deceleration could be bigger than expected, if policymakers lose their nerve or answer what it regards as misguided calls for a return to deregulation and austerity.
Differences in growth
The report says that, while the response saw an end to public spending constraints in many developed countries, international rules and practices have locked developing countries into pre-pandemic responses, and a semi-permanent state of economic stress.
Many countries in the South have been hit much harder than during the global financial crisis. With a heavy debt burden, they also have less room for maneuvering their way out through public spending.
Lack of monetary autonomy and access to vaccines are also holding many developing economies back, widening the gulf with advanced economies and threatening to usher in another "lost decade".
"These widening gaps, both domestic and international, are a reminder that underlying conditions, if left in place, will make resilience and growth luxuries enjoyed by fewer and fewer privileged people," said Rebeca Grynspan, the secretary-general of UNCTAD.
"Without bolder policies that reflect reinvigorated multilateralism, the post-pandemic recovery will lack equity, and fail to meet the challenges of our time."
Lessons of the pandemic
UNCTAD includes several proposals in the report that are drawn from the lessons of the pandemic.
They include concerted debt relief and even cancellation in some cases, a reassessment of fiscal policy, greater policy coordination and strong support for developing countries in vaccine deployment.
Even without significant setbacks, global output will only resume its 2016-19 trend by 2030. But even before COVID-19, the income growth trend was unsatisfactory, says UNCTAD. Average annual global growth in the decade after the global financial crisis was the slowest since 1945.
Despite a decade of massive monetary injections from leading central banks, since the 2008-9 crash, inflation targets have been missed. Even with the current strong recovery in advanced economies, there is no sign of a sustained rise in prices.
After decades of a declining wage share, real wages in advanced countries need to rise well above productivity for a long time before a better balance between wages and profits is achieved again, according to the trade and development body's analysis.
Food prices and global trade
Despite current trends on inflation, UNCTAD believes the rise in food prices could pose a serious threat to vulnerable populations in the South, already financially weakened by the health crisis.
Globally, international trade in goods and services has recovered, after a drop of 5.6 per cent in 2020. The downturn proved less severe than had been anticipated, as trade flows in the latter part of 2020 rebounded almost as strongly as they had fallen earlier.
The report's modelling projections point to real growth of global trade in goods and services of 9.5 per cent in 2021. Still, the consequences of the crisis will continue to weigh on the trade performance in the years ahead.
For director of UNCTAD's globalization and development strategies division, Richard Kozul-Wright, "the pandemic has created an opportunity to rethink the core principles of international economic governance, a chance that was missed after the global financial crisis."
"In less than a year, wide-ranging US policy initiatives in the United States have begun to effect concrete change in the case of infrastructure spending and expanded social protection, financed through more progressive taxation. The next logical step is to take this approach to the multilateral level."
The report highlights a "possibility of a renewal of multilateralism", pointing to the United States support of a new special drawing rights (SDR) allocation, global minimum corporate taxation, and a waiver of vaccine-related intellectual property rights.
UNCTAD warns, though, that these proposals "will need much stronger backing from other advanced economies and the inclusion of developing country voices if the world is to tackle the excesses of hyperglobalization and the deepening environmental crisis in a timely manner."
For the UN agency, the biggest risk for the global economy is that "a rebound in the North will divert attention from long-needed reforms without which developing countries will remain in a weak and vulnerable position."
Italy: Pro-growth reforms and government support key to a greener and jobs-rich recovery
The post-COVID recovery offers an exceptional opportunity for Italy to tackle long-standing obstacles to job creation and the raising of living standards, according to a new OECD report.
The OECD's latest Economic Survey of Italy says government support for Italian households and businesses hit hard by the COVID-19 pandemic should continue until the recovery is firmly underway, but should become increasingly targeted as the economy continues to strengthen. It says that generous fiscal support has been effective in mitigating job losses and preserving productive capacity. This will help boost the short-term recovery as vaccination rates accelerate and restrictions ease. Higher public spending, including from Next Generation EU funds, will support higher investment alongside improved confidence and demand.
The National Recovery and Resilience Plan offers a unique opportunity to create a greener, more digitised and productive economy, the report adds. The government, it says, has an ambitious agenda rightly prioritising reforms to competition, to boost the efficiency of civil justice processes and to reform the public sector in order to tackle uncertainty, delays and costs that currently hamper investment. Green infrastructure and broadband investments can improve the competitiveness of Italian firms.
The report suggests that the chances of implementing this reform plan successfully are greater than on previous occasions. Clear implementation milestones and targets linked to the disbursement of Next Generation EU funds have been publicised, while recently passed laws to simplify green investments and support decision-making will help facilitate successful implementation of the plan.
The OECD projects Italy's economic growth to be 5.9% this year and 4.1% in 2022, following an 8.9% fall in GDP in 2020. A stronger-than-expected second quarter explains the upward revision from the 4.5% expansion forecast for 2021 in the OECD's May Economic Outlook.
Presenting the report alongside Italy's Economy and Finance Minister Daniele Franco today, OECD Secretary-General Mathias Cormann said: "Italy's National Recovery and Resilience Plan is activating stronger, greener, fairer and more digitised growth that will benefit all Italians with improved opportunities to get ahead. A more effective public sector is crucial for ensuring its success. The plan must be fully implemented and complemented with reforms to support further growth, including with more investment in green infrastructure and R&D and reforms to keep driving the effective digital transformation of the Italian economy."
The report recommends that once the pandemic subsides, public spending and tax policy must be reformed to complement the National Recovery and Resilience Plan. Currently, pension-related expenses crowd out investment in infrastructure, education and training, penalising the young, many of whom are out of work and at risk of poverty.
Labour force participation remains particularly low for women, especially those with children. Access to quality childcare and adult skills training needs to be improved across all regions, the report says.
Compared with the OECD average, taxes on labour remain too high. The report recommends implementing comprehensive tax reform to reduce the complexity of the system and to lower labour taxes. This should be financed through improved compliance – driven by greater use of technology and card payments.
Raising the effectiveness of Italy's public sector is more urgent than ever. The report says that fully implementing the National Recovery and Resilience Plan will help fill skills gaps in the public sector, further its digitisation and reduce regulatory barriers that inhibit civil servants' ability to deliver.
The report welcomes the set up for the Plan's implementation and says the administration would generally become stronger and more agile by reducing the number of existing rules, regulating the services sector and green economy with a stronger focus on outcomes, in line with the government's priorities and that support sustained growth. The report also recommends encouraging better coordination across Italy's multiple layers of government.