Russians Need to Strategise Trade with Africa
Russian business lobbying groups, together with about 40 business and industry heads, have shown interest in exporting their products to markets in Africa but found it difficult to access facilitation procedures in some of the countries.
To understand some of the processes and procedures, Nonna Kagramanya, the Vice President of Delovaya Rossia (Business Russia), moderated a special seminar to constructively discuss emerging issues and possible solutions on various foreign economic tracks. Representatives of governments, development institutions, private businesses as well as Southern and Eastern African diplomats attended the event.
She said despite the relatively small trade turnover with African countries, Russian companies were very interested in establishing stable long-term contacts with African partners.
As a first step, Ms. Kagramanya proposed the creation of a permanent discussion-line for all interested participants of the seminar to discuss a set of priority problems and barriers when working with Africa.
Polina Slyusarchuk, Head of Intexpertise (St. Petersburg-based African focused Consultancy Group), questioned whether Russia has a broader Africa policy or long-term strategy in there.
"Today, Russia wants to deepen its understanding of the business climate and explore trade and partnership opportunities in Africa," she underscored.
While meetings organised between Russia and Africa have to be used to discuss thoroughly how to trade, efforts should be made to remove or lessen some of the barriers for mutual benefits. Now Russia's main goal is to decide what it can offer that foreign players haven't yet been made available in the African market.
Contributing to the discussion, the General Director of Intelnexus, Anatoly Yakimenko, introduced the participants to the opportunities for the development of Russian-African business cooperation, noting the favourable and hindering factors in the African market.
He stressed the need for potential exporters of Russia to adopt high-tech production and solutions to expand initiatives for more effective positioning of high-tech companies in Africa.
The Deputy Director of the Department of Asia, Africa and Latin America of the Ministry of Economic Development of the Russian Federation, Alexander Dianov, spoke about the non-financial support measures for Russian companies operating within the department.
"Currently, there are 10 intergovernmental commissions between the Russian Federation and African countries," he said.
At the same time, he said: "There are trade missions only in four African countries, and if you take sub-Saharan African countries, the trade mission operates effectively only in South Africa. It is obvious that there is something to work on in terms of developing the infrastructure to support Russian businesses. If there is a serious request from the business community, we are ready to expand the geography of our presence."
A representative of the Russian Export Centre (REC) in Africa, Dmitry Suchkov, drew the attention of companies to the need for in-depth analysis of national programmes of economic and investment development of African countries.
He spoke about the initiatives of the Coordinating Committee for Economic Cooperation with Sub-Saharan Africa.
Natalia Zaiser, the Chairperson of the Board of the African Business Initiative, pointed to the problems of ensuring security and stable "rules of the game," as well as the need to identify five priority areas of business cooperation on the medium and long term perspectives for individual countries.
Representatives of the embassies of Rwanda, Tanzania and South Africa spoke about the integration processes on the African Continent, the potential of regional markets and national development initiatives.
Members of diplomatic missions also noted the greatly unrealised potential of cooperation between Russia and African countries, and interest in attracting investments in infrastructure, education and many other sectors.
They called for a wider interaction between African business circles and Russian businesses.
During the discussion, the participants mentioned high import duties, complicated certification procedure, high cost of products, expensive logistics, security and guarantee issues, and information vacuum as some of the barriers to Russian-African trade and economic cooperation. However, the participants agreed on the need to develop a comprehensive strategy for Russia to work with Africa.
Economy Contradicts Democracy: Russian Markets Boom Amid Political Sabotage
The political game plan laid by the Russian premier Vladimir Putin has proven effective for the past two decades. Apart from the systemic opposition, the core critics of the Kremlin are absent from the ballot. And while a competitive pretense is skilfully maintained, frontrunners like Alexei Navalny have either been incarcerated, exiled, or pushed against the metaphorical wall. All in all, United Russia is ahead in the parliamentary polls and almost certain to gain a veto-proof majority in State Duma – the Russian parliament. Surprisingly, however, the Russian economy seems unperturbed by the active political manipulation of the Kremlin. On the contrary, the Russian markets have already established their dominance in the developing world as Putin is all set to hold his reign indefinitely.
The Russian economy is forecasted to grow by 3.9% in 2021. The pandemic seems like a pained tale of history as the markets have strongly rebounded from the slump of 2020. The rising commodity prices – despite worrisome – have edged the productivity of the Russian raw material giants. The gains in ruble have gradually inched higher since January, while the current account surplus has grown by 3.9%. Clearly, the manufacturing mechanism of Moscow has turned more robust. Primarily because the industrial sector has felt little to no jitters of both domestic and international defiance. The aftermath of the arrest of Alexei Navalny wrapped up dramatically while the international community couldn't muster any resistance beyond a handful of sanctions. The Putin regime managed to harness criticism and allegations while deftly sketching a blueprint to extend its dominance.
The ideal 'No Uncertainty' situation has worked wonders for the Russian Bourse and the bond market. The benchmark MOEX index (Moscow Exchange) has rallied by 23% in 2021 – the strongest performance in the emerging markets. Moreover, the fixed income premiums have dropped to record lows; Russian treasury bonds offering the best price-to-earning ratio in the emerging markets. The main reason behind such a bustling market response could be narrowed down to one factor: growing investor confidence.
According to Bloomberg's data, the Russian Foreign Exchange reserves are at their record high of $621 billion. And while the government bonds' returns hover at a mere 1.48%, the foreign ownership of treasury bonds has inflated above 20% for the second time this year. The investors are confident that a significant political shuffle is not on cards as Putin maintains a tight hold over Kremlin. Furthermore, investors do not perceive the United States as an active deterrent to Russia – at least in the near term. The notion was further exacerbated when the Biden administration unilaterally dropped sanctions from the Nord Stream 2 pipeline project. And while Europe and the US remain sympathetic with the Kremlin critics, large economies like Germany have clarified their economic position by striking lucrative deals amid political pressure. It is apparent that while Europe is conflicted after Brexit, even the US faces much more pressing issues in the guise of China and Afghanistan. Thus, no active international defiance has all but bolstered the Kremlin in its drive to gain foreign investments.
Another factor at work is the overly hawkish Russian Central Bank (RCB). To tame inflation – currency raging at an annual rate of 6.7% – the RCB hiked its policy rate to 6.75% from the all-time low of 4.25%. The RCB has raised its policy rate by a cumulative 250 basis points in four consecutive hikes since January which has all but attracted the investors to jump on the bandwagon. However, inflation is proving to be sturdy in the face of intermittent rate hikes. And while Russian productivity is enjoying a smooth run, failure of monetary policy tools could just as easily backfire.
While political dissent or international sanctions remain futile, inflation is the prime enemy which could detract the Russian economy. For years Russia has faced a sharp decline in living standards, and despite commendable fiscal management of the Kremlin, such a steep rise in prices is an omen of a financial crisis. Moreover, the unemployment rates have dropped to record low levels. However, the labor shortage is emerging as another facet that could plausibly ignite the wage-price spiral. Further exacerbating the threat of inflation are the $9.6 billion pre-election giveaways orchestrated by President Putin to garner more support for his United Russia party. Such a tremendous demand pressure could presumably neutralize the aggressive tightening of the monetary policy by the RCB. Thus, while President Putin sure is on a definitive path of immortality on the throne of the Kremlin, surging inflation could mark a return of uncertainty, chip away investors' confidence: eventually putting a brake on the economic streak.
Synchronicity in Economic Policy amid the Pandemic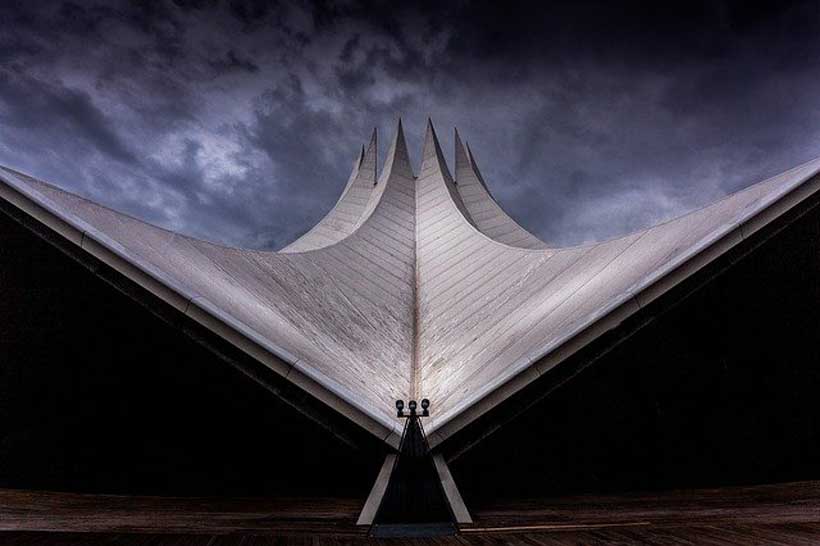 Synchronicity is an ever present reality for those who have eyes to see. –Carl Jung
The Covid pandemic has elicited a number of deficiencies in the current global governance framework, most notably its weaknesses in mustering a coordinated response to the global economic downturn. A global economy is not fully "global" if it is devoid of the capability to conduct coordinated and effective responses to a global economic crisis. What may be needed is a more flexible governance structure in the world economy that is capable of exhibiting greater synchronicity in economic policies across countries and regions. Such a governance structure should accord greater weight to regional integration arrangements and their development institutions at the level of key G20 decisions concerning international economic policy coordination.
The need for greater synchronicity in the global economy arises across several trajectories:
· Greater synchronicity in the anti-crisis response across countries and regions – according to the IMF it is a coordinated response that renders economic stimulus more efficacious in countering the global downturn
· Synchronicity in the withdrawal of stimulus across the largest economies – absent such coordination the timing of policy normalization could be postponed with negative implications for macroeconomic stability
· Greater synchronicity in opening borders, lifting lockdowns and other policy measures related to responding to the pandemic: such synchronicity provides more scope for cross-country and cross-regional value-added chains to boost production
· Greater synchronicity in ensuring a recovery in migration and the movement of people across borders.
Of course such greater synchronicity in economic policy should not undermine the autonomy of national economic policy – it is rather about the capability of national and regional economies to exhibit greater coordination during downturns rather than a progression towards a uniform pattern of economic policy across countries. Synchronicity is not only about policy coordination per se, but also about creating the infrastructure that facilitates such joint actions. This includes the conclusion of digital accords/agreements that raise significantly the potential for economic policy coordination. Another area is the development of physical infrastructure, most notably in the transportation sphere. Such measures serve to improve regional and inter-regional connectivity and provide a firmer foundation for regional economic integration.
The paradox in which the world economy finds itself is that even as the current crisis is leading to fragmentation and isolationism there is a greater need for more policy coordination and synchronicity to overcome the economic downturn. This need for synchronicity may well increase in the future given the widening array of global risks such as risks to cyber-security as well as energy security and climate change. There is also the risk of the depletion of reserves to counter the Covid crisis that has been accompanied by a rise in debt levels across developed and developing economies. Also, the speed of the propagation of crisis impulses (that effectively increases with technological advances and globalization) is not matched by the capability of economic policy coordination and efficiency of anti-crisis policies.
There may be several modes of advancing greater synchronicity across borders in international relations. One possible option is a major superpower using its clout in a largely unipolar setting to facilitate greater policy coordination. Another possibility is for such coordination to be supported by global international institutions such as the UN, the WTO, Bretton Woods institutions, etc. Other options include coordination across the multiplicity of all countries of the global economy as well as across regional integration arrangements and institutions.
Attaining greater synchronicity across countries will necessitate changes in the global governance framework, which currently is characterized by weak multilateral institutions at the top level and a fragmented framework of governance at the level of countries. What may be needed is a greater scope accorded to regional integration arrangements that may facilitate greater coordination of synchronicity at the regional level as well as across regions. The advantage of providing greater weight to the regional institutions in dealing with global economic downturns emanates from their greater efficiency in coordinating an anti-crisis response at the regional level via investment/infrastructure projects as well as macroeconomic policy coordination. Regional development institutions also have a comparative advantage in leveraging regional interdependencies to promote economic recovery.
In conclusion, the global economy has arguably become more fragmented as a result of the Covid pandemic. The multiplicity of country models of dealing with the pandemic, the "vaccine competition", the breaking up of global value chains and their nationalization and regionalization all point in the direction of greater localization and self-sufficiency. At the same time there is a need from greater synchronicity across countries particularly in the context of the current pandemic crisis. Regional integration arrangements and institutions could serve to facilitate such coordination in economic policy within and across the major regions of the world economy.
From our partner RIAC
A New Strategy for Ukraine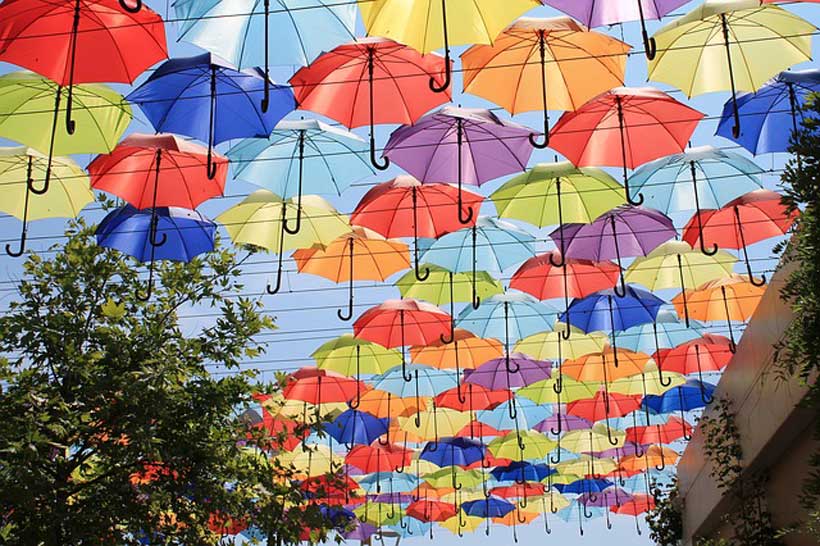 Authors: Anna Bjerde and Novoye Vremia
Four years ago, the World Bank prepared a multi-year strategy to support Ukraine's development goals. This was a period of recovery from the economic crisis of 2014-2015, when GDP declined by a cumulative 16 percentage points, the banking sector collapsed, and poverty and other measures of insecurity spiked. Indeed, we noted at the time that Ukraine was at a turning point.
Four years later, despite daunting internal and external challenges, including an ongoing pandemic, Ukraine is a stronger country. It has proved more resilient to unpredictable challenges and is better positioned to achieve its long-term development vision. This increased capacity is first and foremost the result of the determination of the Ukrainian people.
The World Bank is proud to have joined the international community in supporting Ukraine during this period. I am here in Kyiv this week to launch a new program of assistance. In doing this, we look back to what worked and how to apply those lessons going forward. In Ukraine—as in many countries—the chief lesson is that development assistance is most effective when it supports policies and projects which the government and citizens really want.
This doesn't mean only easy or even non-controversial measures; rather, it means we engage closely with government authorities, business, local leaders, and civil society to understand where policy reforms may be most effective in removing obstacles to growth and human development and where specific projects can be most successful in delivering social services, particularly to the poorest.
Looking back over the past four years in Ukraine, a few examples stand out. First, agricultural land reform. For the past two decades, Ukraine was one of the few countries in the world where farmers were not free to sell their land.
The prohibition on allowing farmers to leverage their most valuable asset contributed to underinvestment in one of Ukraine's most important sources of growth, hurt individual landowners, led to high levels of rural unemployment and poverty, and undermined the country's long-term competitiveness.
The determination by the President and the actions by the government to open the market on July 1 required courage. This was not an easy decision. Powerful and well-connected interests benefited from the status quo; but it was the right one for Ukrainian citizens.
A second area where we have been closely involved is governance, both with respect to public institutions and the rule of law, as well as the corporate governance of state-owned banks and enterprises. Poll after poll in Ukraine going back more than a decade revealed that strengthening public institutions and creating a level playing field for business was a top priority.
World Bank technical assistance and policy financing have supported measures to restore liability for illicit enrichment of public officials, to strengthen existing anticorruption agencies such as NABU and NACP, and to create new institutions, including the independent High-Anticorruption Court.
We are also working with government to ensure the integrity of state-owned enterprises. Our support to the government's unbundling of Naftogaz is a good example; assistance in establishing supervisory boards in state-owned banks is another. We hope our early dialogue on modernizing the operations of Ukrzaliznytsia will be equally beneficial.
As we begin preparation of a new strategy, the issues which have guided our ongoing work—strengthening markets, stabilizing Ukraine's fiscal and financial accounts; and providing inclusive social services more efficiently—remain as pressing today as they were in 2017. Indeed, the progress which has been achieved needs to continue to be supported as they frequently come under assault from powerful interests.
At the same time, recent years have highlighted emerging challenges where we hope to deepen and expand our engagement. First, COVID-19 has underscored the importance of our long partnership in health reform and strengthening social protection programs.
The changes to the provision of health care in Ukraine over recent years has helped mitigate the effects of COVID-19 and will continue to make Ukrainians healthier. Government efforts to better target social spending to the poor has also made a difference. We look forward to continuing our support in both areas, including over the near term through further support to purchase COVID-19 vaccines.
Looking ahead, the challenge confronting us all is climate change. Here again, our dialogue with the government has positioned us to help, including to achieve Ukraine's ambitious commitment to reduce carbon emissions. During President Zelenskyy's visit to Washington in early September we discussed operations to strengthen the electricity sector; a program to transition from coal power to renewables; municipal energy efficiency investments; and how to tap into Ukraine's unique capacity to produce and store hydrogen energy. This is a bold agenda, but one that can be realized.
I have been gratified by my visit to Kyiv to see first-hand what has been achieved in recent years. I look forward to our partnership with Ukraine to help realize this courageous vision of the future.
Originally published in Ukrainian language in Novoye Vremia, via World Bank