EU plays instrumental role in making the Paris Agreement operational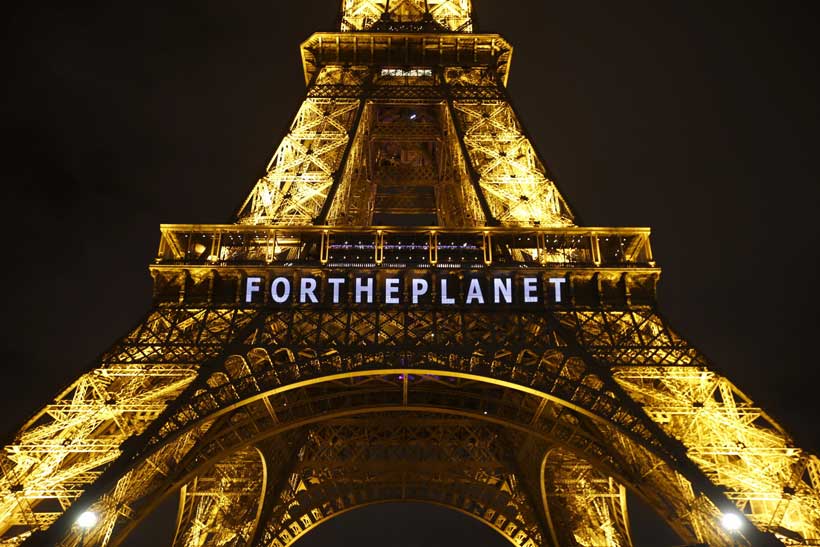 The UN climate conference (COP24) in Katowice, Poland, concluded today with the adoption of a clear rulebook to make the Paris Agreement on climate change work in practice across the world. The completion of the rulebook was the EU's top objective in these negotiations.
The Paris rulebook will enable the Parties to the Paris Agreement to implement, track and progressively enhance their contributions to tackling climate change, in order to meet the Agreement's long-term goals.
Commissioner for Climate Action and Energy Miguel Arias Cañete said: "In Europe, and working united as Europeans, we have reached a balanced deal on the rules to turn the Paris Agreement into action.The EU played an instrumental role in reaching this outcome, working with allies from both developed and developing countries and with major economies, in particular China, to raise ambition and strengthen global efforts to fight climate change. We have responded to the urgency of science by acknowledging positively the IPCC special report on global warming of 1.5°C. This was a key ask for the EU and its allies. The Paris rulebook is fundamental for enabling and encouraging climate action at all levels worldwide – and success here also means success for multilateralism and the rules-based global order. The EU will continue to lead by turning our commitments into concrete action, leaving no one behind in the transition to a climate-neutral future; and inspiring other countries to make this necessary transition. I would like to thank Minister Kurtyka and the Polish COP Presidency for a job well done, and to Minister Köstinger and her team from the Austrian Presidency for helping the EU stay united and leading."
EU action
The EU's nationally determined contribution (NDC) under the Paris Agreement is to reduce greenhouse gas (GHG) emissions by at least 40% by 2030 compared to 1990, under its wider 2030 climate and energy framework. All key legislation for implementing the 2030 emissions target has already been adopted, including the increased EU's 2030 targets on renewable energy and energy efficiency – which if fully implemented could lead to an EU GHG emissions cut of some 45% by 2030, the Commission has estimated – as well as the modernisation of the EU Emissions Trading System and 2030 targets for all Member States to cut emissions in sectors such as transport, buildings, agriculture and waste.
Back in November 2016 – just before the Paris Agreement entered into force – the Commission presented the Clean Energy for All Europeans Package, aimed at setting the most advanced regulatory framework that will make the European energy sector more secure, more market-oriented and more sustainable.
We acknowledge that this transition is going to be more difficult for some regions than others – notably those regions, where the economy is based on coal production.
The Commission, together with these legislative proposals, outlined a special initiative to work with coal and carbon-intensive regions in transition so that they can also benefit from the clean energy transition. The clean energy transition is a transition for all Europeans and its socio-economic impacts must be carefully managed.
EU ambition also goes beyond 2030. Following the invitation by the EU leaders, the Commission on 28 November presented a strategic long-term vision for a prosperous, modern, competitive and climate-neutral European economy by 2050.
The strategic vision, which follows wide stakeholder consultation and takes into account the recent IPCC special report on 1.5°C, is an ambitious vision for ensuring a prosperous, modern, competitive and secure economy, providing sustainable growth and jobs and improving the quality of life of EU citizens.
The strategic vision, which the Commission presented to global partners at COP24, will kick-start an EU-wide debate which should allow the EU to adopt a long-term strategy and submit it to the UNFCCC by 2020. To this end, the European Council invites the Council to work on the elements outlined in the Communication.
The EU also remains committed to the collective global goal to mobilise USD 100 billion a year by 2020 and through to 2025 to finance climate action in developing countries, from a variety of public and private sources. In 2017, the EU, its Member States and the European Investment Bank together provided a total EUR 20.4 billion in climate finance, around a 50% increase from 2012.
Key outcomes
The Paris Agreement rulebook contains detailed rules and guidelines for implementing the landmark global accord adopted in 2015, covering all key areas including transparency, finance, mitigation and adaptation.
Key COP24 outcomes include:
The first ever universal system for the Parties to track and report progress in climate action, which provides flexibilities to those countries that genuinely need it. This will inspire all Parties to improve their practices over time and communicate the progress made in clear and comparable terms.
A good, consensual outcome on adaptation issues. The Parties now have guidance and a registry to communicate their actions as regards to adapting to the impacts of climate change.
As to the global stocktake process, the next moment to review collective action, which the EU considered vital for the Paris Agreement, the result provides a solid basis for further elaboration on the details of the process. The global stocktake will invite Parties to regularly review progress and the level of ambition based on the latest available science.
Finally, with the decisions on finance and technology, there is now a solid package that the EU trusts will provide reassurances to our partners on our commitment to continued global solidarity and support.
Background
The 24th Conference of the Parties to the UN Framework Convention on Climate Change (UNFCCC) – 'COP24′ – took place from 2-14 December in Katowice, Poland, presided over by the Polish government. It brought together ministers and government officials, as well as a wide range of stakeholder representatives.
The Paris Agreement, adopted in December 2015, sets out a global action plan to put the world on track to avoid dangerous climate change by limiting global warming to well below 2°C above pre-industrial levels and pursuing efforts to limit the temperature rise to 1.5°C. It entered into force on 4 November 2016. 195 UNFCCC Parties have signed the Agreement and 184 have now ratified it.
Lessons from China on large-scale landscape restoration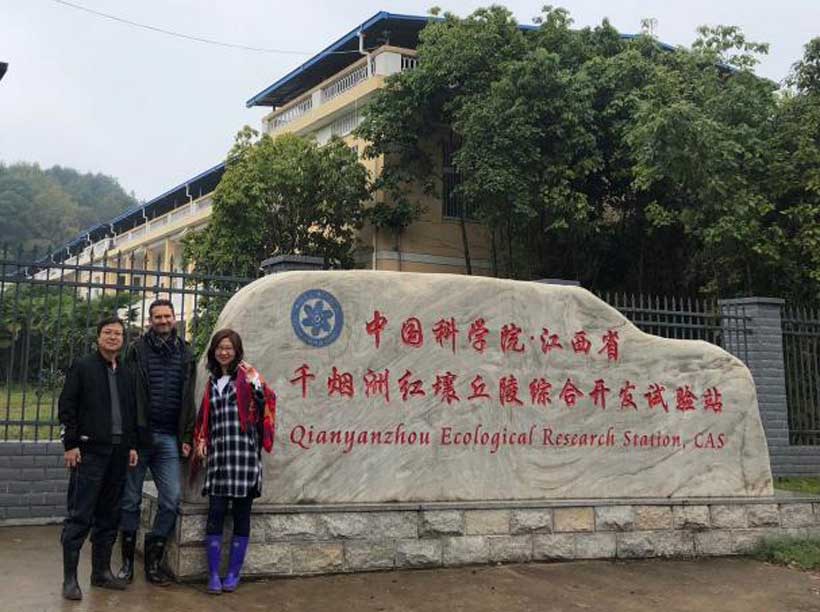 In the 1980s, the hilly Qianyanzhou region in Jiangxi Province, southern China, faced severe soil erosion due to deforestation and unsustainable farming practices. Fertile red soil was being washed away causing crop yields to tumble.
But a remarkable change has taken place in the last 30 years thanks to a government-backed land-use plan which has seen the upper hills reforested, citrus orchards planted on moderate slopes, and rice paddies in valley bottoms. Within a few years, this mosaic of sustainable land use was yielding higher incomes. Biodiversity and environmental quality, as well as the microclimate, improved.
In early November 2018, the head of UN Environment's freshwater, land and climate branch, Tim Christopherson, together with his colleague Xiaoqiong Li, visited several sites in the area to better understand how large-scale ecological restoration works.
Huimin Wang, the director of an ecological research station in Ji'an, Qianyanzhou region, briefed UN Environment on the problem and the centre's role in restoring the landscape.
"Thirty years ago, this area was denuded of trees and vulnerable to landslides. Erosion gullies washed fertile red soil away," says Wang.
"We set up this ecological research station to work out how best to restore the land. We brought together experts from around the world, including from the Federal Agency for Nature Conservation in Germany."
Research focused on forest structure optimization and how to improve ecosystem services from the forest; the structure and functions of forest ecology; carbon, water and nutrient cycling in forest ecosystems under climate change; and the Qianyanzhou upgrade model to be achieved by improving ecological and economic benefits in the watershed.
Another key element of the restoration process was agroforestry, supported by the local government: farmers continued to grow cash crops such as peanuts, sesame and vegetables among the restored orchards, and breed Silkie chickens (black-boned with fluffy plumage) in orchards and forest plantations. This ensured economic returns in the early stages of the project and helped improve soil fertility. As well as building dams and ponds, government agencies provided loans to households to help them get started.
"Success story"
According to the Food and Agriculture Organization of the United Nations, about 21.9 per cent, or 206,861,000 hectares of China, was forested in 2010. In just one decade, the Qianyanzhou restoration drive has increased China's total forest area by 74.3 million hectares. Qianyanzhou's forest coverage has increased from 0.43 per cent to nearly 70 per cent.
Qianyanzhou restoration efforts have helped the region and the country take a big step towards implementing the UN Sustainable Development Goals, in particular Goals 1 (No Poverty), 6 (Clean Water and Sanitation), 8 (Good Jobs and Economic Growth), 12 (Responsible Consumption), and 15 (Life on Land), as well as the Bonn Challenge and the New York Declaration on Forests, all of which fall under UN Environment's programme of work.
Forests are a major, requisite front of action in the global fight against catastrophic climate change, thanks to their unparalleled capacity to absorb and store carbon. Forests capture carbon dioxide at a rate equivalent to about one-third the amount released annually by burning fossil fuels. Stopping deforestation and restoring damaged forests, therefore, could provide up to 30 per cent of the climate solution.
The United Nations Collaborative Programme on Reducing Emissions from Deforestation and Forest Degradation in Developing Countries (The UN-REDD Programme) was launched in 2008 and builds on the convening role and technical expertise of the Food and Agriculture Organization of the United Nations, the United Nations Development Programme and UN Environment.
Plastic recycling: An underperforming sector ripe for a remake
While there is no silver-bullet solution to the toxic tide of plastic surging into our oceans, recycling must form part of the answer. The problem, many experts say, is that current processes are not fit for purpose.
The world produces around 300 million tonnes of plastic waste each year. To date, only 9 per cent of the plastic waste ever generated has been recycled, and only 14 per cent is collected for recycling now.
The reasons are complex. Not all plastic can be recycled and a lack of public awareness means plastic collections are often contaminated. This can increase the cost of recycling.
In the United States, for example, the introduction of single-stream recycling—where recyclables are not separated in household collections—led to a huge surge in recycling rates, but as plastics became more complex, people started placing the wrong things in their bins. Waste Management, the largest processor of residential recycling in North America, says that one in every four items in recycling bins today is not recyclable.
"Chemicals added to plastic polymers, products made of mixed materials and food packaging contaminated with food waste make recycling difficult and costly," wrote the authors of UN Environment's The State of Plastics report.
The need to rethink recycling became more apparent when China, which has imported nearly half the world's waste since 1992, stopped taking foreign plastic waste this year. China's decision exposed weaknesses in recycling facilities in many other countries.
There are financial reasons for the shortfalls. Depending on the oil price, it is often cheaper to make virgin plastic while the market for recycled plastic is notoriously volatile, making investors reluctant to commit to the sector.
For years, activists have argued that packaging producers and retailers should pay more to cover the cost of dealing with their waste. While many brands have committed to using more recycled plastic, the pressure is growing for them to do more.
In Britain, the government is said to be planning to charge supermarkets, retailers and major drinks brands tens of millions of pounds more towards the cost of recycling. The strategy would include plans to increase contributions from retailers and producers from an average of about 70 million pounds a year to between 500 million pounds and 1 billion pounds a year. There are also plans to include smaller producers.
The European Commission unveiled a Plastics Strategy in January, saying that its drive to make all plastic packaging recyclable or reusable by 2030 could create 200,000 jobs but only if recycling capacity was multiplied fourfold. The European Union recycles less than 30 per cent of its 25 million tonnes of plastic waste each year, and half of that used to be sent to China.
As part of its strategy, the European Union will develop new rules on packaging to improve the recyclability of plastics and increase demand. It wants to see improved and scaled up recycling facilities and a more standardized system for the separate collection and sorting of waste.
UN Environment, which started its Clean Seas campaign in 2017 to push for the elimination of unnecessary single-use plastics, also supports the implementation of integrated waste management systems through its International Environmental Technology Centre in Japan.
There is clearly a need to support waste management strategies in poorer countries, where municipal authorities often do not have the capacity to implement suitable policies. Some of these countries are also among the biggest marine polluters: 90 per cent of the plastic in our oceans comes from just 10 rivers, with eight of those in Asia.
Some of the industry's top players have spotted the gaps. In October, waste management company Veolia and consumer goods giant Unilever said they would work together to invest in new technologies to increase recycling and move towards a circular economy.
The three-year partnership will focus, at first, on India and Indonesia where the firms will work to scale up waste collection and recycling infrastructure.
Circulate Capital, an investment management firm dedicated to preventing ocean plastic, said in October that it expected US$90 million in funding from some of the world's leading consumer good groups and chemical companies, including PepsiCo, P&G, Dow and Coca-Cola.
Created in collaboration with Closed Loop Partners and the Ocean Conservancy, Circulate Capital aims to demonstrate the value of investing in waste management and recycling in South and Southeast Asia. It uses philanthropic and public funds, as well as technical assistance, to support and develop public and nonprofit entities to implement new approaches and build capacity that can support large institutional capital commitments.
"We have recognized that financing is a key barrier—as people always want to know 'who is going to pay for it?' By removing capital for infrastructure and operators as a barrier, we believe we can accelerate solutions to policy, education, supply chains and more," said Rob Kaplan, the founder and CEO of Circulate Capital.
Big name corporations are not the only players. In many developing economies, recycling is carried out by millions of waste pickers, often women, children, the elderly and the unemployed. They may be on the frontline of sustainability but their own lives are often marred by unhealthy working conditions, lack of rights and social stigma.
The World Bank said in its What a Waste 2.0 report that when waste pickers are properly supported and organized, informal recycling can create employment, improve local industrial competitiveness, reduce poverty and decrease municipal spending.
Citizens also have a role to play but education and information are essential. The World Bank cites the example of Jamaica, where environmental wardens, employed by the National Solid Waste Management Authority, teach their neighbours about environmentally friendly disposal of waste. The communities involved collect plastic bottles and remove plastic litter from shared spaces and drains. They then sell the collected bottles to recyclers.
"There is no silver bullet to solving ocean plastic and scaling global recycling—investing in public education without infrastructure won't achieve results, and vice versa," said Circulate Capital's Kaplan. "It is a systems challenge that requires systems solutions."
Towards zero deforestation
The human population is still growing and needs space and resources. It is, therefore, not easy to reconcile development, biodiversity conservation and climate change mitigation efforts. Which areas can be allocated for development and what should be off-limits to conserve forests and biodiversity? And how do we ensure that stakeholders, including governments and the private sector, respect minimum standards for land use planning processes?
Two tools are relevant here: one is the High Carbon Stock Approach, a new global methodology that helps answer such questions and implement No Deforestation commitments. It's a land use planning tool focused on achieving No Deforestation. It integrates social considerations—local community customary rights, livelihoods and needs, high conservation values, peatlands, riparian zones and plantation operational aspects.
The other assessment tool is the High Conservation Values Approach. It focuses on biodiversity conservation rather than climate change mitigation. However, this approach does not address deforestation in degraded low-to-medium-density natural forests.
"I would strongly encourage both approaches to be used in parallel," says Johannes Refisch, coordinator of UN Environment's Great Apes Survival Partnership (GRASP). You can easily have areas which rank high on high carbon stock and low on high conservation values and vice-versa but they are worth protecting."
Refisch points to a recent study on sustainable palm oil cultivation in Gabon which called for the application of both approaches (Austin et al, 2017).
In November 2017, proponents of the two approaches agreed to launch the Integrated Manual to address both issues in parallel.
Over 25 global organizations support the High Carbon Stock Approach
Members of the High Carbon Stock Approach are organizations which are committed to No Deforestation: plantation companies (such as New Britain Palm Oil Limited and Wilmar), commodity users (such as Unilever, Nestle and Procter & Gamble), non-governmental organizations (such as World Wildlife Fund, Greenpeace and Forest People Program), technical support organizations (such as Rainforest Alliance, The Forest Trust and ProForest), and smallholder groups. The initiative is also developing partnerships with the USAID – Bijak Program, World Resource Institute, World Cocoa Foundation and others.
Though starting with just a few, the number of members has now reached 27 global organizations and is still growing.
UN Environment supports the Roundtable for Sustainable Palm Oil, which recently endorsed the approach.
"In November 2018, the Roundtable on Sustainable Palm Oil made a big leap forward to address deforestation by requiring the High Carbon Stock Approach in its certification standards, and as further recognition, the French Government has referenced High Carbon Stock Approach in their importing deforestation strategy," says prominent zero deforestation campaigner and High Carbon Stock Approach Advisor Aida Greenbury.
This underlines the links between the High Carbon Stock Approach and the UN-REDD Programme, a joint programme of the Food and Agriculture Organization of the United Nations, the United Nations Development Programme, and UN Environment to fight deforestation and forest degradation.
The approach also enables land use managers to better protect peatlands and is aligned with the aims of the Global Peatland Initiative. The initiative supports the sustainable use of peatlands, in particular tropical peatlands, one of the most carbon intense landscapes in the world.
The Great Apes Survival Partnership has been working with Roundtable on Sustainable Palm Oil and partners to assist great ape range states in Africa to direct palm oil cultivation to degraded lands and to avoid deforestation. Tropical peatlands are home to important populations of orangutans and Western lowland gorillas.
Initially only supported by member fees, in the last two years the United Kingdom Department for International Development's Partnership for Forests has lent a hand. To date, over half a million hectares of High Carbon Stock forests have been identified and are in the process of being conserved.
"We have been working with the High Carbon Stock Approach in the development of the Smallholder Guideline. I am proud that our union members are working hard to ensure that their practices are free from deforestation," says Mansuetus Darto, the National Coordinator of Indonesia's Palm Oil Smallholder Union.
The approach—initially developed by the Forest Trust, Greenpeace and private sector players—allows agricultural or plantation development to reduce its environmental impact by not clearing forests that are important to local communities or have high carbon or biodiversity values.
"The real strength of the approach is that it captures forest restoration processes well, in particular in tropical peatlands," says Johan Kieft, a UN Environment forest ecosystems specialist.
Nearly 500 companies vow to address commodity-driven deforestation
Today, close to 500 global companies have made public commitments to address commodity-driven deforestation. In general, these commitments include the protection of high conservation values, high carbon stock forests, peatland and the rights of local communities through the implementation of free and prior informed consent.
There is no absolute carbon threshold in defining High Carbon Stock forests—it's rather based on vegetation structure and density.
In May 2017, The High Carbon Stock Approach released its Toolkit Version 2.0, a new and unified global methodology for protecting natural forests and identifying lands for responsible commodity production.
"I welcome the launch of the High Carbon Stock Toolkit to support the enabling condition to achieve our government's National Determined Contribution target," said Kindy Rinaldy Syahrir, Deputy Director for International Cooperation and Climate Change Finance at the Ministry of Finance of Indonesia at the time.
"More work still needs to be done but the approach succeeds because it is practical and involves multi-stakeholder-based collaboration," says Kieft.