Pakistan Can Play Important Role in Afghan Peace Process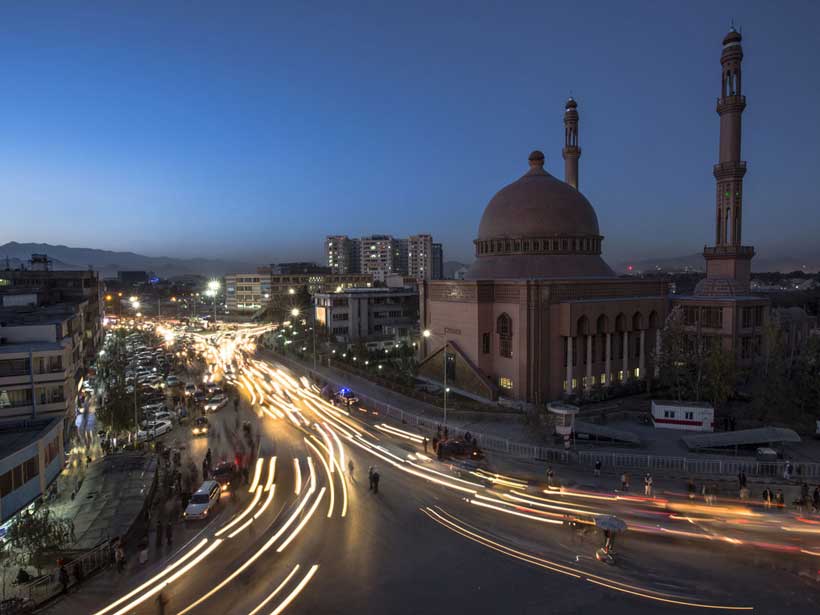 No sufficient food, No education, No health Care, Severe shortage of electricity, Shortage of fuel, are witnessed in Afghanistan. It seems the sufferings of Afghans are going to end. The world has realized that it is enough and now think in restoration of peace and stability in Afghanistan. The common man has suffered for more than 4 decades, which started with USSR invasion of Afghanistan and then internal power struggle among various factions of Afghanistan and finally after 9-11 incident US, NATO and allied forces entered into Afghanistan. NATO allies have been fighting in Afghanistan for 17 long years, but are still without control anywhere in the country. Even now, the US Army cannot move freely and fearlessly outside of Bagram Airbase. Taliban forces still control major parts of the country.
Afghanistan, is a landlocked country located withinSouth-Central Asia. Afghanistan is bordered by Pakistan, Iran, Turkmenistan,Uzbekistan, Tajikistan and China. With its population of 35 million approximately, having a GDP (nominal) of 22 billion US dollars in total, andper capita income of 600 Dollars only. Rich with minerals and natural resources,and well-known for its fruits and nuts, still suffering and laying among the least developed country of the world, ranked 177. Four decades of war hasdamaged the whole country and whole nation is victim of war imposed on them.
Its geopolitical location is vital for the wholeregion, as it connects Central Asia, Iran, China, and Russia, with Pakistanleading towards Warm Waters – Arabian Sea or Indian Ocean. All of the countries are suffering due to instability in Afghanistan and desires a long lasting peace and stability in Afghanistan. 
In fact, Afghanistan was never totally ruled by foreign powers, although in the country's history many misadventures happened.The people of Afghanistan always defeated invaders. It has been invaded by Alexander the Great, Mauryas, Muslim Arabs, Mongols, British, Soviets and since2001, by the United States with NATO-allied countries. But it has proved itselfunconquerable. Afghans are brave people and believe in freedom only.
All of regional countries, including central AsianStates, Russia, Iran, China and Pakistan were trying to bring Peace and Stability in Afghanistan. Several initiatives for peace in Afghanistan were taken in past, but none was successful as they were not involved or owned by locals –Taliban and were opposed by US and its allies. The US-backed elected Governments in Afghanistan, do not enjoy popularity among masses and may notrepresent the voice of common Afghan national.
Pakistan, being neighbors with a long common border, understands Afghanistan well. We share rivers, mountains and a common culture, language and ethnicity and language. That is why we understand Afghanistan much better than anybody else. The role which Pakistan can play, no other nation can. There is no other country to substitute Pakistan in this regard. US was trying involve India in Afghan Issues, but due to the reason it does not have any land linkage, neither any cultural or ethnic commonalities with Afghan,cannot understand their society or issues and helpless in resolving their issues. The world may acknowledge Pakistan sacrifices and positive role in thisregion. Pakistan sincerely wishes for peace and stability in Afghanistan, andas we have suffered losses of around 75,000 lives and $250 billion due to unrest in Afghanistan. We will be the first nation to support peace and stability in Afghanistan.
Pakistan was very close ally with the US-led Westalliance, for almost seven decades. We were partners during the Cold Waragainst "Communism Threat" and a frontline state against the USSR invasion ofAfghanistan, a strong supporter and close ally during the war on terror.Pakistan was strongest ally with West out-side NATO. Pakistan can play a vitalrole in a sustainable solution to the Afghan conflict. Complete withdrawal andan Afghan-led solution is the only permanent way out. Pakistan can facilitate an honorable and safe passage for US withdrawal.
Prime Minister, Imran Khan, a longtime critic of theAfghan war, is in the driving seat in Pakistan. In his maiden speech after winning the election on July 26, he expressed his wish to resolve Afghan issues. Hisstance, though very unpopular a few years ago, is extremely popular now,domestically as well as internationally, especially coincides with the currently emerged Americans approach. The US government knows that Pakistanunder Khan's leadership can woo the Taliban into accepting some kind oflong-term ceasefire.
Pakistan wants to help with the Afghan process; peace in Afghanistan would be the best thing that could happen to Pakistan in adecades, but certainly not at Pakistan's expense. US has asked Pakistan tobring the Taliban back to the table. How can Pakistan do this when the US had previously intentionally derailed the quadrilateral peace process? Recently killing of Senator Sami-ul-Haq, who enjoys immense good-will among Taliban, wasa conspiracy to sabotage "Peace Process".
The US has to wake up to the realities in Pakistan. It cannot expect on one hand to cancel Pakistan's Coalition Support Fund reimbursements and on the other hand signing multibillion-dollar projects withIndia and still expect Pakistan to commit wholeheartedly to American interestsin Afghanistan. Criticizing Pakistan on "religious freedom" issues, while ignoring Israel and India, who are engaged in genocide and worst atrocities against muslin and other minorities in their countries. On one hand the USobjects to the China-Pakistan Economic Corridor and resists Pakistan's economic takeoff. But on the other hand it breaks its own rules when it allows India tobuy defense equipment from both Russia (S-400) and the US and initiates an armsrace in the region. Arming India could destabilize the whole region and constitute a direct threat to its smaller neighbors. Putting sanction on "IranTrade" but giving exception to India unjustifiably. The Americans need torestore trust practically, through their actions, verbal statement may not besufficient.
The Taliban have been very clear in their demands from the very beginning, and that is a complete withdrawal of the US and its allied forces from Afghanistan. However, this might not be acceptable to the US so easily at this stage. But there are people in US who thinks that after spending trillion of dollars, and still no achievement on ground, is blunder. Tax payerare asking the government for accountability of heavy expenditures and wastage of their tax collected money. We hope, in the wider interest of humanity, US may show flexibility. It will be good for Afghanistan, the region and over-all for whole world.
Pakistan was close ally with US for 7 decades and willing to work closely with US and want to play its inevitable role in Peace and Stability of Afghanistan and Region. But we need a long term, friendship and cooperation with US, based on UN charter on the same lines how China-Pakistan friendship is booming and ever-green. We may not be "hired Gun"and "sub-contractor" for a miner part of any misadventure, which can be disposed-off after its utilization. Our role should be acknowledged and positive and sustainable and long term. We were good friends and wanted to begood friends forever. Our interests are emerging toward convergence and we must understand the emerging geopolitics. Let's think tanks , intellectuals and bureaucracy (Civil and Military) in both countries work hard to bring the two nation on same page and work together in complete harmony for better tomorrow. Keep on struggling to achieve our common goals and realize our common dreams.
Changing complexion of "militancy" in the occupied Kashmir
Two teachers, Supinder Kaur and Deepak Chand, were shot dead in Srinagar on October7, 2021.The Resistance front owned the killing. The name implies that this organisation like the Jammu and Kashmir Liberation front does not have religious moorings. The front explained that "they were killed because they harassed and warned the parents with dire consequences if the students did not attend the school function on August 15 (India's Independence Day).
In a tweet, the Inspector general of Kashmir police disclosed that 28 civilians had been killed din the valley during 2021". Five persons belonged to local Hindu and Sikh communities. . Two persons were non-Hindu labourers (pic.twitter.com/j5R2MVWrT3).
Each killing follows massive crackdowns, cordons and searches, and rounding up of innocent people as suspects mostly members of Jammat-e-Islami now banned, and Hurriyat members.
Who the Resistance Front is?
Very little is known about the Front. The Resistance Front publicly emerged in the aftermath of August 5, 2019, when the Central government stripped Jammu and Kashmir of autonomy under Article 370 and split the state into two Union Territories. The Article 15-A also was abrogated. This article guaranteed special protections to Kashmiri people defined as "permanent residents" of Jammu and Kashmir.
The Front came into limelight when it owned a grenade attack in October 2019. Eight civilians on Srinagar's busy Hari Singh High Street were injured in the attack. The Front is shy of social posts. But, it did announce its debut on the chat platform, Telegram.
India attributes the April intense gunfight between with security forces in the Keran sector (Kupwara district) to this Front. It left five personnel of the army's elite Special Forces dead.
Another encounter has continued for five days until October 19 in Mendhar sector. India admits having lost several soldiers, including a junior commissioned officer, in the fight The Indian forces dared not enter into the forest. They were content to use heavy guns from the outside. The Indian forces' initial impression was that the front uses only pistols and improvised explosives. That has been proved wrong.
To disguise their ignorance about the Front, the forces say, 'These acts are committed by newly recruited terrorists or those who are about to join terrorist ranks'.
IGP Kashmir Vijay Kumar says, 'A total of 28 civilians have been killed by terrorists in 2021. Out of 28, five persons belong to local Hindu and Sikh communities and two persons are non-local Hindu labourers.'
India shaken
The non local Kashmiri migrants have no faith in police protection. They are returning to their home towns. The remaining persons are being shifted to army camps.
India's home minister has planned a visit to Srinagar to familiarize himself with the situation. Indian prime minister Modi is being blamed at home and abroad for emergence of the Resistance Front. The critics point out that Kashmiriat had been the crucible of several civilizations. But India's reign of terror compelled the native Kashmiri to become xenophobic.
Modi ventilated his ire at rights criticism in his speech before the National Human rights Commission.
He stressed that welfare measures like providing electric connection, alleviating poverty were more important than human rights.
The NHRC is a statutory body that was constituted on October 12, 1993, under the Protection of Human Rights Act. It takes cognisance of human rights violations, conducts enquiries and recommends compensation to victims from public authorities besides other remedial and legal measures against the erring public servants. However its present chairman is believed to be BJP stooge.
Kashmir, a Guantanamo Bay
Even Mehbooba Mufti, a former BJP ally, has been compelled to call Kashmir a Guantanamo Bay prison. She called for lifting ban on Jammu and Kashmir Liberation Front, Jama'at-e-Islami, withdrawal of `sedition' or `terrorism' cases against Kashmiri leaders or ordinary folk. Her voice proved to be a voice in the wilderness. What else could Mehbooba call Kashmir _ `Kashmiris feel that they are literally imprisoned in a cage from which almost all exit routes are barred save one, to India, which is also not without peril. Kashmiris are distrusted and treated poorly in many parts of India, whether as students or as traders' (A.G. Noorani, Kashmir, a prison, Dawn January 12, 2019). Trade across the Line of Control has been stopped and `terrorism' charges slapped on some traders. Even the tyrannical Dogras and their British overlords facilitated Kashmir trade with Central Asian and other states. Kashmiri markets used to be flooded with foreign traders and their merchandise _books, shawls, gold tillas, Russian textiles, Kokandi silk, Bukharan rumals (handkerchiefs) and coral. Trade from British India would flow through Kulu via the Chang Chenmo route to Yarkand, bypassing the maharaja's customs officials in Leh. In 1870, Maharaja Ranbir Singh signed a special treaty in Sialkot with Viceroy Lord Mayo to accept this route as a 'free highway', later known as Treaty Route. Central Asians intending to perform hajj used to travel through this route to Karachi or Bombay sea-ports to board ships. To facilitate pilgrims, highway provided rest houses, and supply depots jointly supervised by British and Kashmir officials. Now, even the Kashmir Highway stands closed to civilian traffic during military-convoy movement.. A minor, violating road closure, was brutally crushed by an Indian army vehicle."
Mehbooba revealed her government was dismissed for expressing ennui at central-government atrocities, not returning dead bodies of `encounter' victims and burning them, not allowing funeral prayers, demanding talks with Pakistan, registering an FIR against an army officer, resisting change in Kashmir's special status, and so on (Indian Express dated April 18. 2019). A cursory look at Kashmir press is horrifying _ Sedition cases were slapped on three Aligarh- university Kashmiri students for trying to hold prayers for Hizb militant Wani, Kashmiri students and traders at Wagah border are forced to chant anti-Pakistan slogans and post them to face book. Kashmir students and traders were attacked or looted throughout India. About 700 students, including girls, fled to Valley. Even holders of PM Modi's merit-based competitive scholarships had to rush back to Valley for safety. Kashmiri journalists in Indian states were roughed up, mercilessly beaten, and told to go back Meghalaya governor officially directed to boycott everything Kashmiri. Some Kashmiris petitioned Supreme Court to intervene. In its order, the Supreme Court directed 10 states and various institutions to take remedial steps, but in vain.
Fake encounters
People have lost trust In India's claims of success in "encounters", mostly fake. In July last year, security forces in Kashmir claimed to have killed three "unidentified hardcore terrorists" in a gunfight in Amshipora village of Kashmir's Shopian district. They had last made phone calls to their families on July 17, 2020, a day before the purported gunfight had taken place.
An army inquiry and a police probe into the encounter established that the three suspected militants killed in Amshipora were shot dead in a fake encounter.
Indian army stages such encounters to earn reward of Rs. 20 lac per encounter. A year has gone by but the captain accused of masterminding and executing the fake Amshipora encounter is still unpunished. He abducted three labourers from their homes and shot them dead as "terrorists". Those killed in Shopian in July 2020 were Mohammed Ibrar of Tarkasi village, Imtiyaz Ahmad of Dharsakri village, and Ibrar Ahmad.
Concluding remark
It is obvious that it is not all hunky dory in Kashmir as India claims. The changed dimension of "militancy" is an incurable headache for the Modi's government.
A Peep into Tehreek-e-Taliban Pakistan's Tricky Relations with Afghan Taliban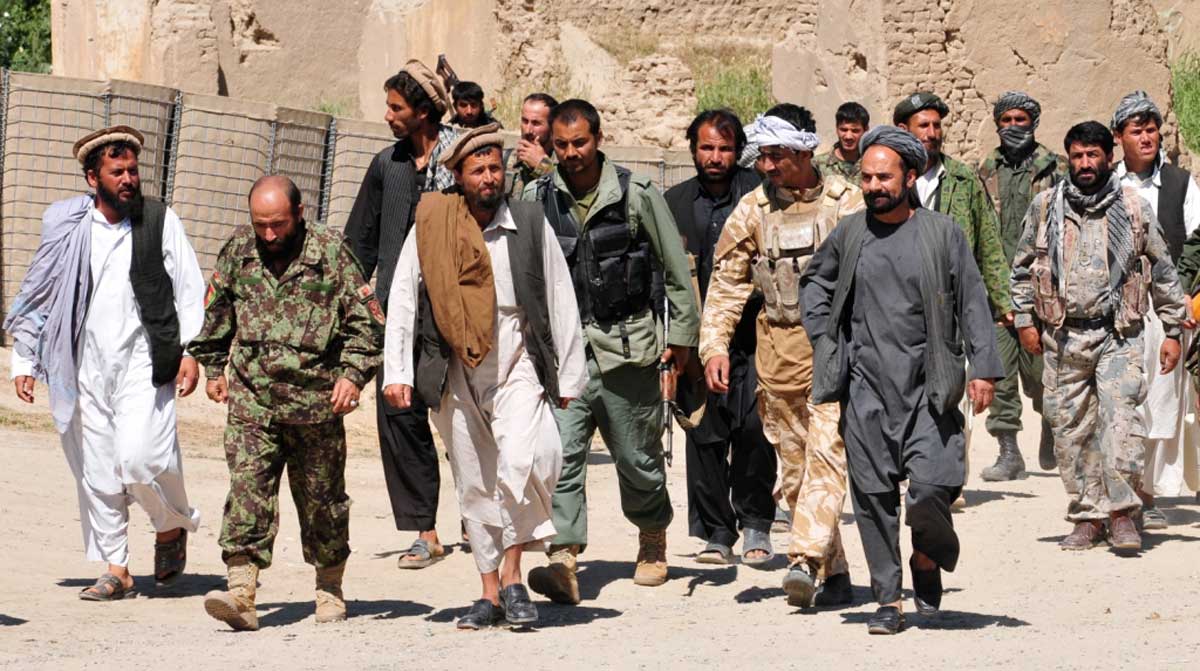 To understand the interesting relationship between the Tehreek-e-Taliban Pakistan (TTP), also known as Pakistani Taliban, and the Afghan Taliban, one must look into the history to know how the linkages were developed between the two entities and why the Afghan Taliban are not responding in equal measures to take the decisive action against the TTP.
The TTP has waxed and waned over the years. Under the leadership of Baitullah Mehsud (1972-2009), 13 militant outfits, some estimations guess 50, assembled in December 2007 to exact the revenge of the Lal Mosque operation. The Mehsud tribe of South Waziristan is the largest group in the TTP. There were many precursors group of the TTP, such as Sufi Muhammad (1933-2019) who established the Tehreek-e-Nafaz-e-Shariat-e-Muhammadi and led thousands of militants against the occupational forces in Afghanistan. Hafiz Gul Bahadur and Mullah Nazir also joined the Baitullah-led TTP faction in 2008, both having links with Al Qaeda and the Afghan Taliban. Pakistan has launched several operations against them, namely Operation Rahe-e-Rast (2009), Rah-e-Najat (2009), Zarb-e-Azab (2014) and Operation Radd-ul-Fasaad (2017). In the past, Pakistan claimed a complete victory against the TTP.
The TTP orchestrated a campaign of suicide bombings against Pakistan from 2006 to 2009. On 16 December 2014, TTP gunmen stormed the Army Public School in the northern city of Peshawar and killed more than 150 people, while 132 of them were children. After the capture of Kabul by the Afghan Taliban, the TTP is active again and claiming it carried out 32 attacks in August 2021 against Pakistan. Islamabad and Beijing held the TTP responsible for the July 14 suicide attack that killed nine Chinese engineers working on a hydroelectric project in Kohistan district. Pakistan accuses the Indian secret agency Research and Analysis Wing (RAW) and Afghanistan's National Directorate of Security (NDS) of funding and supporting the TTP. Reports confirm that the TTP has sanctuaries in Kunar and Nanghar provinces of Afghanistan.
It is very difficult to measure the relationship between the TTP and the Afghan Taliban. Michael Kugelman, Asian deputy director at Washington Wilson Centre says, "The two groups have been separated from the same ideological cloth." For the Afghan Taliban, the TTP has boosted their membership. For the TTP, the Afghan Taliban enhanced their resources and legitimacy. The factor of having links with the TTP reduces the Afghan Taliban's chances to rely on Pakistan.
The TTP is eager to show its relations with the Afghan Taliban. TTP's media showed the pictures of Hakim Mullah Mehsud and Maulvi Nazir with Mullah Sangeen Zardan, a key commander of the Haqqani network. Like the Afghan Taliban, the TTP has established its links with Al Qaeda; however, its main branch still adheres to the Afghan Taliban.
The TTP members were trained and educated at the same religious seminaries that produced the Afghan Taliban. Pakistan's long ties with the Taliban might have generated hopes that the Islamist group would help rein in the TTP's cross-border violent activities from their Afghan hideouts. But they say those expectations could be shattered, citing the ideological affinity between the Afghan and Pakistan Taliban.
The Afghan Taliban also released 800 TTP militants, including its deputy chief Maulvi Faqir Muhammad. According to a recent report prepared for the United Nations Security Council (UNSC), the Afghan Taliban and Pakistan Taliban have carried on "relations mainly as before". The TTP supported the Afghan Taliban militarily against the Afghan government forces in the recent takeover. TTP's new rhetoric is consistent with the Afghan Taliban's position of not recognizing the Durand Line as a legal border and opposing its fencing by Pakistan because it has divided the Pashtun tribes.
Amir Rana, Director at Pakistan Institute of Peace Studies (PIPS), says, "The Afghan Taliban triumph has emboldened Islamic militants, including those in the TTP and boosted their morale. The wooing back of the disgruntled group and release of prisoners have increased TTP's capability and military strength, hindering Pakistan's efforts to eradicate terrorism within its borders."
Zabihullah Mujahid, Spokesperson for the Afghan Taliban, said in an interview, "The relationship between the TTP and the Afghan Taliban will continue to be dictated by religious-ideological convergence, ethnic-fraternal linkages and close camaraderie." But he denied there was any collaboration between them. The Afghan Taliban and the TTP known to share the ideal of governing by 'sharia' or Islamic law. However, the Afghan Taliban have not spoken openly against the TTP.
Michael Kugelman commented, "For Pakistan, getting the Taliban to curb the TTP amounts to a daunting task. The TTP has long been allied with the Afghan Taliban, and it has partnered operationally with them. The Taliban are not known for denying space to its militant allies, and I do not see the TTP being an exception to the rule."
The TTP has rejected Islamabad's amnesty overtures. In an exclusive interview with Japan's oldest newspaper Mainchi Shimbun, TTP leader Mufti Noor Wali Mehsud welcomed the Taliban return to power in Afghanistan after 20 years of absence. "We are hopeful for a strong relationship between two of us. The TTP views the Doha Accord 2020 as a major win for all the Jihadists and their ideology."
The TTP also differs from the Afghan Taliban in its goals and attitude toward the Pakistan government. In 2009, the Afghan Taliban denied having ties with the TTP attack on civilians. Some Afghan Taliban have sympathies with the TTP. But it is clear that the Afghan Taliban do not want to develop their official ties with the TTP, and nor do they want to be involved in the tussle between the TTP and Pakistan government. Its permissive treatment of the TTP could be a matter of internal politics. Cracking down on foreign fighters might create rifts in the rank and file of the Afghan Taliban who view these fighters as brothers in arms.
Columnist Kamran Yousuf writes in Express Tribune, "Pakistan has handed over to the Taliban 'a list of most wanted' terrorists affiliated with the banned TTP. Islamabad seeks a decisive action against them. Hibatullah Akhundzada, supreme commander of the Afghan Taliban, has established a three-member commission to investigate the Pakistan claims. Afghan Taliban leaders Mullah Umar and Sirajuddin Haqqani had repeatedly attempted to convince the TTP to focus on the Afghan Jihad. But these efforts had always been fruitless because waging of the Jihad against Pakistan forms the basis for TTP's separate identity.
Noor Wali Mehsud said, "We will free our land region from the occupation of Pakistan forces and will never surrender to their atrocious rule. We want to live on our land according to the Islamic law and tribal traditions. We are the Muslims and the Pashtuns. The independence of Pakhtunkhwa and Pashtun tribal areas is national and religious duty of all Pashtuns." (DAWN, 23 March)
Another possible and perhaps more likely outcome is that the Afghan Taliban avoid interference in the TTP-Pakistan conflict, preferring to stay neutral and maintain their historical ties with the TTP as well as Pakistan.
Zabihullah Mujahid noted, "The issue of the TTP is one that Pakistan will have to deal with, not Afghanistan. It is up to Pakistan, and Pakistani ulema and religious figures, not the Taliban, to decide on the legitimacy or illegitimacy of their war and to formulate a strategy in response." (Geo TV, Aug 28)
Noor Wali Mehsud said, in a recent interview with CNN, that his group will continue its war against Pakistan security forces and its goal is to take control and free the border region. Mehsud also admitted that his group has a good relation with the Afghan Taliban, hoping to benefit from their victories across the border.
Despite an ideological convergence, there appears many differences between the TTP and the Afghan Taliban. The Afghan Taliban condemned the killing of children in APS Peshawar. Condemning the attack, Zabihullah Mujahid said, "The killing of innocent people, children and women are against the basic teachings of Islam and this criterion should be considered by every Islamic party and government."
The Afghan Taliban emerged in 1990, while the TTP in 2007. The TTP has a separate chain of command. Although the two groups' aims overlap, they do not match. The TTP, unlike the Afghan Taliban, has been designated as a foreign terrorist organization by the US. The two has different sponsors. The TTP is closer to the global jihadist agenda of targeting the far enemy. The Time Square bombing in 2010 and killing of Chinese nationals are the examples in this regard.
Both work with Al Qaeda. In the case of the TTP, this relation is stronger. Al Qaeda has played an instrumental role in the foundation, rise and expansion of the TTP. Although both are the Pashtuns, but the Taliban belong to Afghan tribes and the TTP is from the Mehsud tribe. The Afghan Taliban are more unified than the TTP.
Asfandyar Mir, a postdoctoral researcher at Stanford University for International Security and Cooperation, said, "Both Jalal and Siraj Haqqani mediated 'jirgas' to resolve the organizational issues and factionalism in the TTP."
The TTP has also tried to diversify its recruitment and banned groups like the Pashtun Tahafuz Movement (PTM) as well as Balochistan insurgency. The TTP makes it clear that 'it does not entirely agree with the ideology of those movements but has sympathies with those being targeted by Pakistan establishment'. (Faran Jeffery)
The Diplomat reported that the Haqqani-sponsored talks between Pakistan and TTP had failed in 2020. The Taliban have generally been hesitant to push the TTP too hard. Rahimullah Yousufzai, a security analyst, said, "The Afghan Taliban, or for that matter, the Haqqani's, could have done more to restraint the TTP from attacking Pakistan but that has not happened." Asfandyar Mir said, "The Afghan Taliban have never meaningfully condemned or restrained the TTP from carrying out violence in Pakistan." (TRT)
After the withdrawal of US-led coalition forces from Afghanistan, the evolving security situation of the region requires that Pakistan should play a more proactive role in manipulating this delicate balance between TTP and the Afghan Taliban. Otherwise, the chances of peace for the region are not sure.
The Taliban-Afghanistan Dilemmas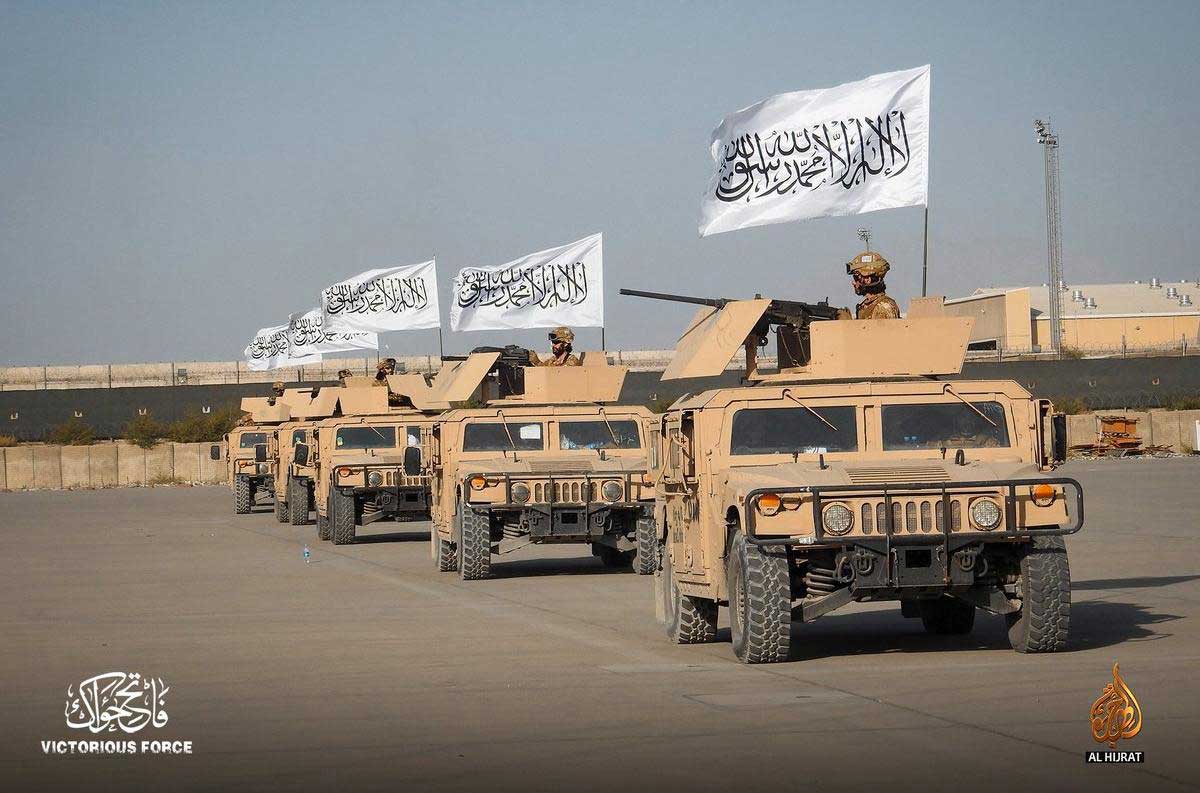 The Blitzkrieg winning back of Afghanistan by the Taliban with the concomitant US pullout established Taliban 2.0 in Kabul. But this has created a number of dilemmas for the stakeholding states. The latter include Afghanistan's immediate neighbours, viz. Iran in the west, Turkmenistan, Uzbekistan and Tajikistan in the north, China in the northeast and Pakistan to the east. Russia is also affected since it considers former Central Asian Soviet republics like Tajikistan and Uzbekistan as its backyard and since Moscow has its own share of extremist-secessionist problems in Chechnya. It is also worried about Islamic fundamentalism spreading to its Muslim population concentrated around its major cities and the Caucasus.
The dilemmas are as follows:
I. If the US-led withholding of economic aid and international recognition continues in essence, then conditions– as it is they are bad enough in Afghanistan—will further deteriorate. This will lead to greater hunger, unemployment and all-round economic deprivation of the masses. Such dystopia will generate more refugees in droves as well as terrorists who will spill out to seek greener pastures beyond the country's borders.
Such condition will in turn mean a life-threatening headache for not only Afghanistan's immediate neighbours like Iran, Turkmenistan, Uzbekistan, Tajikistan, China and Pakistan but also for more distant lands. The liberal democracies of Europe. Germany, France, Italy, the UK and others have already had their share of refugees—and terrorists—when waves from an unsettled Syria hit them way back in 2015. Chancellor Angela Merkel even decided to act magnanimously and opened Germany's doors to a million fleeing the civil war in Syria. Such acceptance of refugees from Asia and Africa in Europe, however, boosted right-wing parties like the Alternative for Germany (AfD) and other movements throughout that continent. As a result the easy cross-border movements within the European Union came to be partly restricted in order to keep unwanted refugees out. Calls went out for hardening the external borders of the EU against more refugee invasion. The EU also made arrangements with Turkey to absorb and manage the refugee onrush in exchange for fat amounts of the Euro.
The prospects of a second such wave of refugees desperate not only to escape the clutches of the medieval Taliban but to find a promising future and remarkably better living conditions in the advanced lands of Europe are giving nightmares to the governments of the latter countries.
There seems to be a growing consensus among many in the international community that not only purely humanitarian but also larger economic aid to the Taliban-run Afghanistan should be extended—and without delay, if only to keep a lid on refugees—and terrorists—spilling across the borders. Islamabad apparently scored a remarkable 'victory' over New Delhi when its protégé Taliban replaced the pro-Indian Ghani government. Nevertheless, it is worried about the spillover into its territory across the Durand Line to its west. Pakistan, hence, leads this school of thought most vociferously[i]. It fenced its border with Afghanistan to a significant extent in anticipation of more refugees pouring in. It has been joined in the chorus by Russia, the EU, China, and others. China, for instance, has emphasized the need for releasing funds to Afghanistan at its talks with the G-20 on 23 September.[ii] However, no such stipulation is seen in the Shanghai Cooperation Organization (SCO) declaration released at the Tajik capital Dushanbe on 17 September, though the document mentions explicitly the need for an "inclusive" government that includes the left-out minorities. India's presence at the meet may have prevented the inclusion of a funds-release clause.
II. But even if the US unfreezes the $9.25 billion Afghan assets under its control, and allows the IMF and the World Bank to make available other funds and assets to the funds-starved Taliban's Kabul, a major problem will still linger. This is the question of 'inclusive' government, which the Taliban had promised among other things in its February 2020 agreement with the USA at Doha. The composition of the current Taliban government shows the mighty influence of the hardliners within the Taliban, elements like the Haqqani network and the secretive hardcore Kandahar Shura—as opposed to the seemingly more moderate Pakistan-based Quetta Shura. The Prime Minister of Taliban 2.0, Mullah Mohammad Hassan Akhund, is on a UN-designated blacklist; its Interior Minister, Sirajuddin Haqqani, is on the top of the FBI's most-wanted list with a multi-million dollars reward hanging over his head.
Although the Taliban did not officially take a formal position, a member of the new government in Kabul has also defied calls from Pakistani Prime Minister Imran Khan and from other quarters for forming a more 'inclusive' government. That would mean more Tajiks, Uzbeks, Hazaras and women holding important positions in the government, a phenomenon markedly absent in the current governmental setup dominated by male Pashtuns. The Taliban member shot back that the current government was as much 'inclusive' as it was possible to make and that the Taliban did not care for others to dictate to it what kind of government would suit Afghanistan.
If Taliban 2.0 remains essentially as it is today, with the minorities ignored, this would still create unrest and insurgency in the country. A civil war in the not too distant a future cannot be ruled out. This is the reason that even Pakistan, which certainly would not like to see its protégé Taliban's power diluted, keeps harping on the 'inclusive' clause along with Russia and others.
A civil war will not be confined within the boundaries of Afghanistan but will attract intervention by neighbouring states and other more distant stakeholders like the USA. Tajikistan will continue to back the Tajiks living astride its southern border with Afghanistan. Uzbekistan will do the same with the Afghan Uzbeks. Shia Iran will stand up for the Shia Hazaras while the Western world will, in general, wish to see 'human rights' and especially 'women's rights' given full leeway. The Chinese seemed to have cut a deal. They would extend economic aid to Kabul in exchange for assurances that no terrorism or separatism would go out of Afghan territory.
But Taliban 2.0, despite its smooth assurances at Doha and elsewhere, shows no signs of stretching significantly from its understanding of the Sharia law, which it said it wished to uphold as a framework within which all these rights would be respected. There are reports that the US is in talks with Russia seeking a base on Russian territory or again in Tajikistan for its future 'over-the-horizon' operations in Afghanistan, starting with monitoring purposes.
In sum, while option I, outlined above, promises an immediate disaster for South Asia and even beyond, option II holds out only marginally better prospects. It still has the Damocles' sword of the probability of a civil war hanging over the head. The ideal solution would be to widen the Taliban 2.0 government to include the deprived minorities with an eye on keeping an effective lid on social instability. But the prospects for such a solution seem far-fetched, given the apparent domination of the hardliners in Taliban 2.0 and the long-standing animosity between the northern non-Pashtun Afghans and the Pashtun Taliban.. Also, the attacks by other extremist groups like the Islamic State-Khorasan (IS-K), al Qaeda, and the Pakistani Taliban (TTP) and so on will unlikely cease, even if option II is fully implemented. These extra-Taliban extremist groups will only encourage the radical elements within the Taliban to opt for more aggressive actions, both within and outside Afghanistan's borders.
The future in and around Afghanistan looks grim indeed.
---
[i] Incidentally, the Pashtuns living on both sides of the British-drawn Durand Line of 1893 do not recognise it, and that includes the Taliban)
[ii] Reid Standish report, gandhara.org of rfe/rl.org, 27 September 2021, accessed 14 October 2021, 09.07 Indian Standard Time (IST)… All times henceforth are in IST.