Oil Market Report: A floor under prices?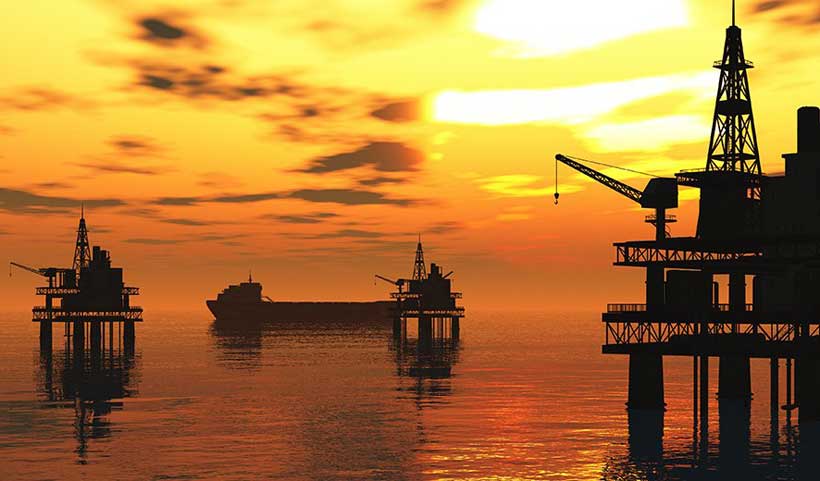 OPEC and some non-OPEC oil ministers met in Vienna last week and agreed to curb their output by 1.2 mb/d in order to address growing surpluses in the market. The agreement aims to achieve relative stability and to bring the market towards balance. So far, the Brent crude oil price seems to have found a floor, remaining close to $60/bbl much where it was when the ministers met. Recently, prices have been volatile; in early October Brent crude oil prices reached $86/bbl on concerns that the market could tighten as Iranian sanctions were implemented. Then, thirty-seven days later, they fell back to $58/bbl as producers more than met the challenge of replacing Iranian and other barrels. Such volatility is not in the interests of producers or consumers.
Last week's meeting reminded us that the Big Three of oil – Russia, Saudi Arabia and the United States – whose total liquids production now comprises about 40% of the global total, are the dominant players. Cooperation between Russia and Saudi Arabia is now the basis of production management with these two countries having a large capacity to swing output one way or the other. For them, prices falling further would place their budgets under great stress. The third, non-playing member, so to speak, of the Big Three is the United States, which is now the world's biggest crude oil producer and where production management is a company level, economically driven decision. The United States is also the world's biggest consumer and lower prices are welcome, although its producers will want to see them stay high enough to encourage further investment.
While the US was not present in Vienna, nobody could ignore its growing influence. On the day OPEC ministers sat down to talk, an important piece of data was published: according to the Energy Information Administration, in the week to 30 November the US was a net exporter of crude and products for the first time since at least 1991. The number, 211 kb/d, is modest and even if it proves to be an isolated data point, the long-term trend is clear. In 2018 to date, US net imports have averaged 3.1 mb/d. Ten years ago, just ahead of the shale revolution, the figure was 11.1 mb/d. As production grows inexorably, so will net imports decline and rising US exports will provide competition in many markets, including to some of the countries meeting in Vienna last week.
New data in this Report shows little change to our 2018 estimates. Demand will grow by 1.3 mb/d although there are signs that the pace is slackening in some countries as the impact of higher prices lingers. As far as non-OPEC supply is concerned, our estimate for growth is revised slightly up to 2.4 mb/d. For 2019, our demand growth outlook remains at 1.4 mb/d even though oil prices have fallen back considerably since the early October peak. Some of the support provided by lower prices will be offset by weaker economic growth globally, and particularly in some emerging economies. For non-OPEC supply, we have revised our growth forecast for 2019 down by 415 kb/d, partly due to expected cuts from Russia agreed last week, and to lower growth in Canada. The serious build-up of stocks arising from logistical bottlenecks in Alberta led the provincial government to act very decisively to curb output. The initial cutback of 325 kb/d for three months to allow blockages to ease is a significant development. Apart from lowering production, it should narrow the differential between West Canadian Select prices and WTI, which reached $51/bbl at one point.
Time will tell how effective the new production agreement will be in re-balancing the oil market. The next meeting of the Vienna Agreement countries takes place in April, and we hope that the intervening period is less volatile than has recently been the case.
SMEs are driving job growth, but need higher investment in skills, innovation and tech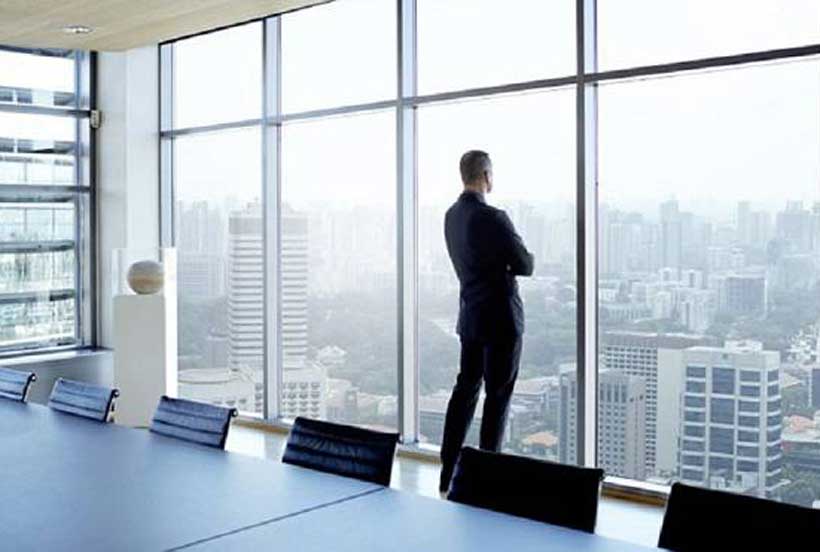 Small and medium-sized enterprises (SMEs) have been a significant driver of employment growth in recent years, mainly through the creation of new firms, including in high-growth sectors such as information and communication technologies (ICT). But the new OECD SME and Entrepreneurship Outlook highlights that most SME job creation has been in sectors with below average productivity levels, with SMEs typically paying employees around 20 percent less than large firms.
While SMEs are more engaged in new organisational or marketing practices than large firms, and sometimes more innovative in developing new products and processes, many continue to struggle disproportionately to navigate the increasing complexity in technologies and markets.
"We need a fundamental rethinking of SME and entrepreneurship policies to improve business conditions and access to resources. This will enable workers to have higher wages and greater productivity, as smaller employers harness major trends like digitalisation," said OECD Secretary-General Angel Gurría, launching the report at the annual OECD Forum. "We need a renewed policy and measurement agenda to understand how countries, regions and cities can capitalise on their many diverse small businesses as drivers for inclusive and sustainable growth."
Bringing together unique data and evidence on SME performance and policies, this first edition of the OECD SME and Entrepreneurship Outlook offers policymakers new benchmarking tools and insights on good practices to help frame national SME and entrepreneurship policies. The report illustrates that SMEs are more dependent on the business ecosystem and the policy environment than large companies, and identifies a number of key challenges:
While the wage gap is smaller for exporting SMEs, trade barriers are disproportionately large, and recent trade tensions may further hamper their ability to benefit from globalisation.
SMEs struggle to combine different types of innovation, and continue to face size-related barriers in accessing strategic resources, such as skills, finance and knowledge. A quarter of SMEs in the EU reported a lack of skilled staff or experienced managers as their most important problem and, in most OECD countries, less than one-quarter of small firms provided ICT training in 2018.
The digital transformation provides scope for productivity growth but large adoption gaps exist compared to larger firms, with half as many small firms in the OECD investing in cloud computing services in 2016, for example.
Governments have been proactive in their efforts to improve framework conditions and address size-related barriers for SMEs. The 36 country profiles in the OECD SME and Entrepreneurship Outlook show that, in the OECD area, governments are focused on accelerating innovation diffusion to SMEs; ensuring SMEs keep pace with the digital transformation; engaging SMEs in upskilling; scaling-up innovation networks and MNE-SME linkages; and levelling the playing field in product markets, public procurement and 'lead' innovative markets. Small businesses are also benefiting from the strengthening of e-government services and from reforms undertaken in OECD countries aiming to lower administrative and tax burdens and enforce smart regulation.
Despite these efforts, the complexity of regulatory procedures remains a major obstacle for SMEs and entrepreneurs. Furthermore, the pace of structural reform has slowed in recent years and progress remains uneven in areas that are key for business creation and SME investment, such as insolvency regimes, civil justice and enforcement of competition laws.
The report argues for more efficient governance and more coherent arrangements across national and subnational levels, regions and cities. It also calls for fostering international peer learning and enhanced monitoring and evaluation capacity.
Urgent action needed to address growing opioid crisis
Governments should treat the opioid epidemic as a public health crisis and improve treatment, care and support for people misusing opioids. Overdose deaths continue to rise, fuelled by an increase in prescription and over-prescription of opioids for pain management and the illicit drugs trade, according to a new OECD report.
Addressing Problematic Opioid Use in OECD Countries examines how, over the past few years, the crisis has devastated families and communities, especially in North America. It documents that deaths are also rising sharply in Sweden, Norway, Ireland, and England and Wales.
Between 2011 and 2016, in the 25 OECD countries with available data, opioid-related deaths increased by more than 20%. In Canada, for example, there were more than ten thousand opioid-related deaths between January 2016 and September 2018, with rates increasing from 8.4 per 100,000 people to 11.8 over this period. Opioid abuse has also put a growing burden on health services through hospitalisation and emergency room visits.
"The opioid epidemic has hit the most vulnerable hardest," said Gabriela Ramos, OECD Chief of Staff and G20 Sherpa, launching the report in Paris. "Governments need to take decisive action to stop the tragic loss of life and address the terrible social, emotional and economic costs of addiction with better treatment and health policy solutions. But the most effective policy remains prevention."
The majority of those who die in Europe are men, accounting for 3 out of 4 deaths. However, in the United States, opioid use has been rising among pregnant women, particularly among those on low incomes. Having a mental health disorder was also associated with a two-fold greater use of prescription opioids in the US.
Prisoners too are vulnerable. The prevalence rate of opioid use disorders in Europe was less than 1% among the general public but averaged 30% in the prison population. Social and economic conditions, such as unemployment and housing, have also contributed to the epidemic.
An increase in prescription and over-prescription of opioids for pain management is among the factors driving the crisis. Governments should review industry regulations to ensure they protect people from harm as, since the late 1990s, manufacturers have consistently downplayed the problematic effect of opioids.
Doctors should improve their prescribing practices, for instance through evidence-based clinical guidelines and increased surveillance of opioid prescriptions. Governments can also regulate marketing and financial relationships with opioid manufacturers. Coverage for long-term medication-assisted therapy, such as methadone and buprenorphine, should be expanded, in coordination with harm minimisation specialised services for infectious diseases management, such as HIV and hepatitis.
Strengthening the integration of health and social services, such as unemployment and housing support, and criminal justice systems would help improve treatment for people with Opioid Use Disorder.
Italy should boost spending and strengthen cooperation and integration of employment services
Italy should boost spending and cooperation at national and regional levels as part of broader efforts to help more people into work and reduce the country's high unemployment rate, according to a new OECD report.
Strengthening Active Labour Market Policies in Italy says that the country faces greater labour market challenges than most other OECD countries. The employment rate and labour productivity are low, youth unemployment is still around 30% and the gender employment gap and long-term unemployment are decreasing only slowly.
Regional disparities are high and persistent compared to most other OECD countries. Spending on active labour market policies (0.51% of GDP) is close to the OECD average but well below the average of EU countries and levels in countries with similar unemployment rates. Moreover, active labour market policies are not well targeted to the most effective programmes and people in need, relying heavily on employment incentives. Only 2% of the budget is devoted to services that have internationally proved to be more cost-effective, such as job mediation, job placement and related services.
Public employment services play only a modest role as job brokers. Only about half of unemployed persons in Italy are registered with the public employment service (centri per l'impiego) and only half of them use these services to look for work. Access to and quality of employment services vary greatly across the country.
"To improve the performance of employment services, there is a need for further funding, boosting the local offices' staff and their skills and modernising the IT infrastructure," said Stefano Scarpetta, OECD Director for Employment, Labour and Social Affairs, launching the report in Rome. "The ongoing reform started by the Jobs Act and the recent additional financial allocations to the system of public employment services have the potential to improve the performance of employment services in Italy."
However, for the real gains to the labour market to emerge, cooperation and co-ordination should be simultaneously introduced in the system. Within the decentralised governance system, national and regional authorities need to agree on a binding framework for accountability, enabling to measure performance of employment offices according to a set of indicators and their regionally-adjusted target levels.
The funding of local offices from the state budget should be somewhat contingent not only on the number of clients to serve but also on improvements in performance indicators, thus providing incentives to improve the quality and effectiveness of services provided.
The recent introduction of the citizen income (Reddito di cittadinanza) adds further responsibilities to the system of employment services as the new benefit recipients should receive support with job-search and should be provided the necessary active measures to succeed in that. As such, improvements in the investment and performance of the system of employment services become today more critical than ever.