Egypt: Shifting Public Funds from Infrastructure to Investing in People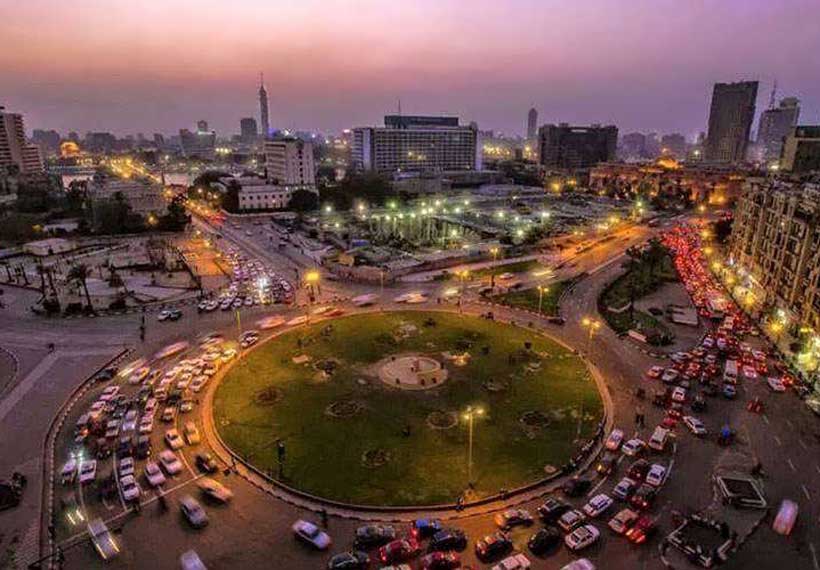 Egypt has an opportunity to capitalize on current reforms by enabling more private investment in infrastructure and freeing up public funds for investments in people's education, health and social protection. This is according to a new World Bank report launched today in Cairo,''Egypt: Enabling Private Investment and Commercial Financing in Infrastructure'', which calls for increasing the public funds available for building human capital by expanding successful energy reforms to other key sectors, such as transport, logistics, water and agriculture.
"Egypt can learn from global experience and gain by increasing the use of private sector finance, management expertise and innovation in commercial infrastructure and agriculture, conserving public sector resources for where they are needed most", said Clive Harris, Head for Maximizing Finance for Development for the World Bank.
Egypt is now beginning to reap the benefits of its transformative economic reform program. Macroeconomic stability and market confidence have been largely restored, growth has resumed, fiscal accounts are improving, and the public debt ratio is projected to fall for the first time in a decade.
"Egypt has demonstrated that by having a package aimed at reducing economic risks, pursuing sector level reforms and well-prepared bankable projects, large scale foreign and domestic investment can be achieved, This is visible through the  US$ 2 billion invested in the largest solar park in the world, Benban, as well as US$ 13 billion in the Zohr field and other natural gas projects" said Ashish Khanna, Program Leader for Sustainable Development at the World Bank.
The report indicates that the action plan to further enabling private investment requires clear policy actions to resolve four cross cutting barriers to private investment – namely better management of land, transparency in Government procurement, efficiency in state owned enterprise and encouraging long term domestic financing. This needs to be complemented with developing projects for private investments with maximum economic impact, like the regional energy hub, logistics corridors, freight transport and agricultural transformation hubs.
The gains from reforms would also free up scarce public resources and allow for them to be re-allocated to investments in the education and health of Egyptians, the country's human capital. Reforms in the energy sector provide an example of what is possible. The reform of energy subsidies freed up US$14 billon, reduced the pressure on the national budget and allowed the quadrupling of the investments in social safety net programs.
According to the report, for Egypt to maintain its reform momentum and focus on investing in its citizens, it will need to broaden and deepen its reform agenda to other sectors. This would be part of a fundamental shift away from the state as a provider of employment and output to an enabler of private investment; with the economy driven by a dynamic private sector generating jobs for the youth.
The report identifies four sectors which have huge potential for private investments and illustrates how successfully attracting those investments would generate growth, create jobs and ultimately contribute to developing Egypt's human capital. The four sectors analyzed in the report are: transport, energy, water and sanitation, and agriculture.
The World Bank provides technical, analytical and financial support to help Egypt reduce poverty and boost shared prosperity. The focus of Bank support includes social safety nets, energy, transport, rural water and sanitation, irrigation, social housing, health care, job creation, and financing for micro and small enterprises. The World Bank currently has a portfolio of 16 projects with a total commitment of US$6.69 billion.
Canada's bold policies can underpin a successful energy transition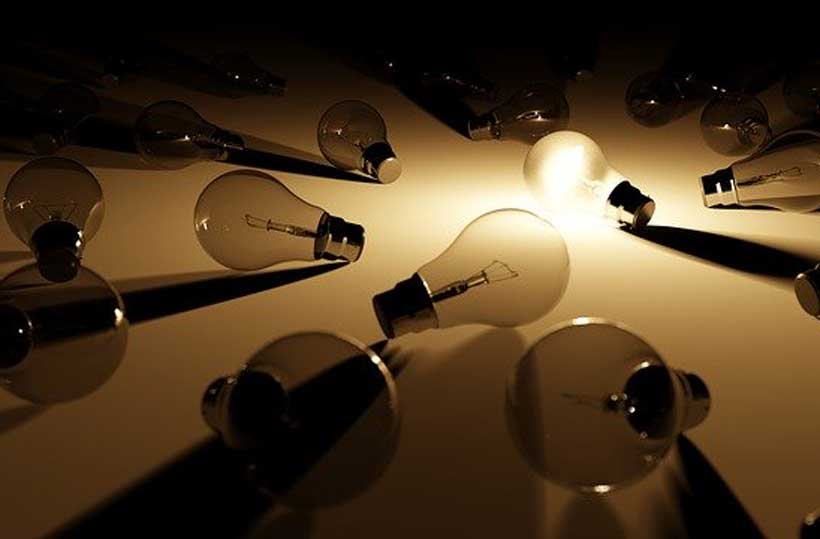 Canada has embarked on an ambitious transformation of its energy system, and clear policy signals will be important to expand energy sector investments in clean and sustainable energy sources, according to a policy review by the International Energy Agency.
Since the IEA's last in-depth review in 2015, Canada has made a series of international and domestic climate change commitments, notably setting a target to cut greenhouse gas emissions by 40-45% from 2005 levels by 2030 and a commitment to reach net zero emissions by 2050.
To support those climate and energy targets, governments in Canada have in recent years worked on a number of policy measures, including an ambitious carbon-pricing system, a clean fuels standard, a commitment to phase out unabated coal-fired electricity by 2030, nuclear plant extensions, methane regulations in the oil and gas sector, energy efficiency programmes and measures to decarbonise the transport sector.
"Canada has shown impressive leadership, both at home and abroad, on clean and equitable energy transitions," said IEA Executive Director Fatih Birol, who is launching the report today with Jonathan Wilkinson, Canada's Minister of Natural Resources. "Canada's wealth of clean electricity and its innovative spirit can help drive a secure and affordable transformation of its energy system and help realise its ambitious goals. Equally important, Canada's efforts to reduce emissions – of both carbon dioxide and methane – from its oil and gas production can help ensure its continued place as a reliable supplier of energy to the world."
Canada's profile as a major producer, consumer and exporter of energy presents both challenges and opportunities for reaching the country's enhanced targets. Energy makes up 10% of gross domestic product and is a major source of capital investment, export revenue and jobs. Moreover, Canada's highly decentralised system of government means that close coordination between federal, provincial and territorial governments is essential for a successful energy transition.
"This report acknowledges Canada's ambitious efforts and historic investments to develop pathways to achieve net-zero emissions by 2050 and ensure a transition that aligns with our shared objective of limiting global warming to 1.5 degrees Celsius, " said Minister Wilkinson. "These are pathways that make the most sense for our people, our economy and our country and will also yield technology, products and know-how that can be exported and applied around the world."
The IEA finds that emissions intensity from Canada's oil and gas production has declined in recent years, but the sector remains a major source of greenhouse gases, accounting for about a quarter of the country's GHG emissions. Along with strong action to curb methane emissions, improving the rate of energy technology innovation will be essential for the deep decarbonisation that is needed in oil and gas production, as well as in the transport and industry sectors. Canada is actively advancing innovation in a number of key fields, including carbon capture, utilisation and storage; clean hydrogen; and small modular nuclear reactors, with a view to serving as a supplier of energy and climate solutions to the world. The IEA notes that further federal support for research, development and demonstration would help accelerate progress towards these goals.
The IEA is also recommending that Canada's federal government promote a comprehensive energy efficiency strategy in consultation with provinces and territories that sets clear targets for energy efficiency in the buildings, industry and transport sectors
The IEA report highlights that Canada's electricity supply is among the cleanest in the world, with over 80% of supply coming from non-emitting sources, thanks to the dominance of hydro and the important role of nuclear. To further support the expansion of clean power and electrification, the report encourages increased interconnections among provinces and territories to ensure balanced decarbonisation progress across the country.
The IEA commends Canada on its efforts to advance a people-centred approach to its clean energy transition, including initiatives to promote diversity and inclusion in clean energy sectors; programmes to increase access to clean energy in northern, remote and Indigenous communities; and actions to enable just transitions for coal workers and their communities.
"Canada has laid out a comprehensive set of policy measures and investments across sectors to meet its climate targets, including a strong clean energy component to its Covid-19 economic recovery efforts," said Dr Birol. "I hope this report will help Canada navigate its path toward economy-wide emissions reductions and a net zero future."
WHO recommends two new drugs to treat patients with COVID-19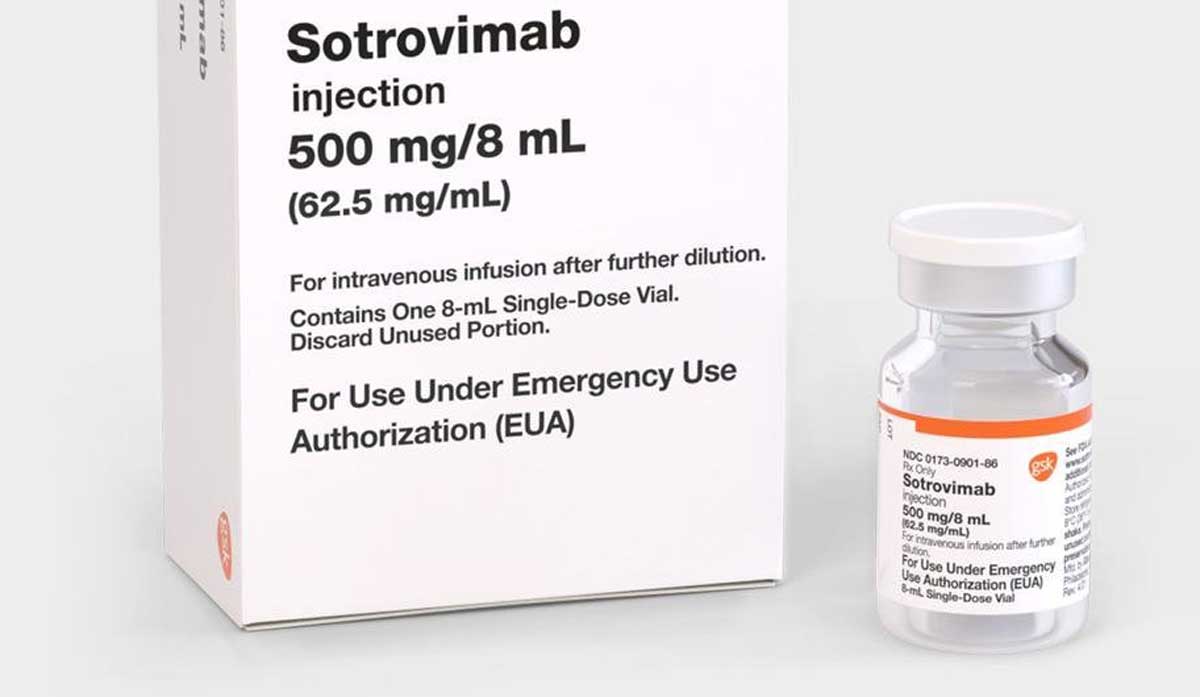 The World Health Organization (WHO) on Thursday reccommended two new drugs to treat patients with COVID-19, one for patients with critical disease, and another deemed effective for non-severe cases.
The first drug, baricitinib, is a Janus kinase (JAK) inhibitor- a class of drugs used to treat autoimmune conditions, blood and bone marrow cancers, and rheumatoid arthritis.
According to the WHO Guideline Development Group, it is "strongly recommended" for patients with severe or critical disease in combination with corticosteroids.
The group of international experts based their recommendation on "moderate certainty evidence" that it improves survival and reduces the need for ventilation.
There was no observed increase in adverse effects.
The experts note that it has a similar effectas other arthritis drugs called interleukin-6 (IL-6) inhibitors. Because of that, when both drugs are available, they suggest choosing the best option based on cost, availability, and clinician experience.
It is not recommended to use both drugs at the same time.
The experts also advise against the use of two other JAK inhibitors (ruxolitinib and tofacitinib) for patients with severe or critical cases of COVID-19 infection.
According to them, trials undergone using these drugs failed to show any benefits arising using either drug,and suggested a possible increase in serious side effects with tofacitinib.
Non-severe cases
In the same update, WHO makes a conditional recommendation for the use of a monoclonal antibody known as sotrovimab in patients with non-severe cases.
According to them, the drug should only be administered to patients at the highest risk of hospitalisation. In those at lower risk, it onlyshowed "trivial benefits".
A similar recommendation has been madepreviously, for another monoclonal antibody drug, casirivimab-imdevimab, and the experts say there is insufficient data to recommend one over the other.
For both, the effectiveness against new variants, like Omicron, is still uncertain. 
The group will update their guidelines for monoclonal antibodies when more data becomes available.
Recommendations
These recommendations are based on new evidence from seven trials involving over 4,000 patients with non-severe, severe, and critical infections.
Developed by WHO with the methodological support of MAGIC Evidence Ecosystem Foundation, the guidelinesprovide trustworthy guidance and help doctors make better decisions with their patients.
According to the agency, the guidelines are useful in fast moving research areas, because they allow researchers to update evidence summaries as new information becomes available.
The latest guidance also updates recommendations for the use of interleukin-6 receptor blockers and systemic corticosteroids for patients with severe or critical COVID-19; conditional recommendations for the use of casirivimab-imdevimab (another monoclonal antibody treatment) in selected patients; and against the use of convalescent plasma, ivermectin and hydroxychloroquine, regardless of disease severity.
Vietnam's economic growth is expected to accelerate to 5.5% in 2022
Vietnam's economic recovery is likely to accelerate in 2022 as GDP growth is expected to rise to 5.5% from 2.6% in the year just ended, the World Bank's economic update for Vietnam Taking Stock says.
Assuming the COVID-19 pandemic will be brought under control at home and abroad, the forecast envisions that Vietnam's services sector will gradually recover as consumer and investor confidence firms, while the manufacturing sector benefits from steady demand from the United States, the European Union, and China. The fiscal deficit and debt are expected to remain sustainable, with the debt-to-GDP ratio projected at 58.8 percent, well below the statutory limit.
The outlook, however, is subject to serious downside risks, particularly the unknown course of the pandemic. Outbreaks of new variants may prompt renewed social distancing measures, dampening economic activity. Weaker-than-expected domestic demand in Vietnam could weigh on the recovery. In addition, many trading partners are facing dwindling fiscal and monetary space, potentially restricting their ability to further support their economies if the crisis persists, which in turn could slow the global recovery and weaken demand for Vietnamese exports.
Careful policy responses could mitigate these risks. Fiscal policy measures, including temporary reduction of VAT rates and more spending on health and education, could support aggregate domestic demand. Support for affected businesses and citizens could be more substantial and more narrowly targeted. Social protection programs could be more carefully targeted and efficiently implemented to address the severe and uneven social consequences of the crisis. Heightened risks in the financial sector should be closely monitored and addressed proactively.
Entitled "NO TIME TO WASTE: The Challenges and Opportunities of Cleaner Trade for Vietnam," this edition of Taking Stock argues that greening the trade sector should be a priority. Trade, while an important driver of Vietnam's remarkable economic growth over the past two decades, is carbon-intensive —accounting for one-third of the country's total greenhouse gas emissions — and polluting.
While Vietnam has started to decarbonize activity associated with trade, more needs to be done to respond to mounting pressures from main destination markets, customers, and multinational companies for greener products and services.
"Trade will be key component of Vietnam's climate actions in the years to come," said Carolyn Turk, World Bank Country Director for Vietnam. "Promoting greener trade will not only help Vietnam follow through on its pledge to reach net zero emission in 2050 but will also help it keep its competitive edge in international markets and ensure trade remains a critical income and job generator."
The report recommends the Government act on three fronts: facilitate the trade of green goods and services, incentivize green foreign direct investment, and develop more resilient and carbon-free industrial zones.
Taking Stock is the World Bank's bi-annual economic report on Vietnam.