New Initiative to Mitigate Risk for Global Solar Scale-up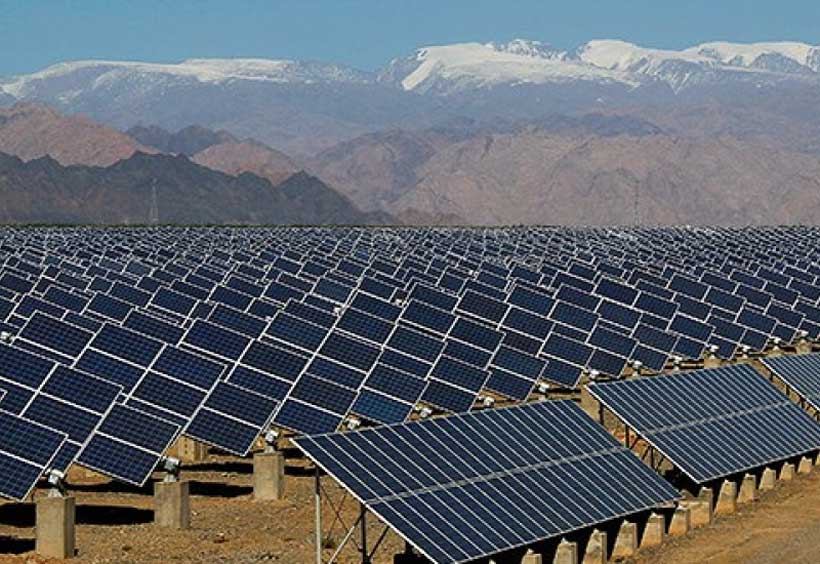 The World Bank and Agence Française de Développement (AFD) are developing a joint Global Solar Risk Mitigation Initiative (SRMI), an integrated approach to tackle policy, technical and financial issues associated with scaling up solar energy deployment, especially in some of the world's poorest countries.
Initiated in Delhi at the first International Solar Alliance (ISA) summit in March 2018, the initiative will support the ISA's goal to reduce costs and mobilize $1,000 billion in public and private investments to finance 1,000 GW of global solar capacity by 2030.
"The World Bank, in partnership with AFD, remains committed to the International Solar Alliance's goals and to global efforts to fight climate change. Through this new, integrated approach, we hope to further scale up solar energy use by reducing the cost of financing for solar projects and de-risking them, especially in low-income countries," said Riccardo Puliti, Senior Director of Energy and Extractives at the World Bank.
As the costs for solar power have fallen steadily, solar power is increasingly viewed as a key component in the fight against climate change. However, solar deployment has been slow in some emerging markets, particularly Africa, due to layers of risks perceived by the private sector in financing solar projects. The SRMI aims to change that.
"This partnership with ISA and the World Bank is another step towards achieving the objective of the Paris Agreement of redirecting financial flows in favor of low carbon and resilient development pathways.  AFD is glad to join forces with these partners to deliver on the commitments made at COP21, to bring solutions to de-risk potential solar investments and mobilize the private sector to invest in sustainable development" said Rémy RIOUX, CEO of AFD.
The SRMI's integrated approach will include:
Support for the development of an enabling policy environment in targeted countries
A new digital procurement (e-tendering) platform to facilitate and streamline solar auctions
Targeting relatively small (under 20 MW) solar projects, offering a more comprehensive risk mitigation package of support to a wider range of investors and financiers to promote scale up at later stages. The financial risk mitigation package offered by SRMI will be supported by technical assistance and concerted engagement on planning, resource mapping and power sector reforms to ensure the creditworthiness of utilities in these countries
Mitigating the residual project's risks through adequate risk mitigation financial instruments for both on and off-grid projects
The governments of India and France launched the ISA, an international organization as part of the Paris Climate Agreement in 2015 to scale up solar energy resources, reduce the cost of financing for solar projects around the world and ultimately help reach the Sustainable Development Goal on energy (SDG7) of providing access to affordable, reliable, sustainable and modern energy to all. To date, 71 countries have signed the constituting treaty of the ISA, and 48 have ratified it.
UNIDO advocates for sustainable energy at EUSEW
For the second consecutive year, the United Nations Industrial Development Organization (UNIDO) took an active part in the European Union's Sustainable Energy Week (EUSEW) in Brussels, which focused on 'Shaping Europe's Energy Future'. "Ongoing research and collaborative actions between the European Union and Africa are crucial to renew the partnership", said UNIDO Climate Change Expert Cassandra Pillay. "The aim of this event is to facilitate policy debates and strengthen partnerships between the two continents across private and public sectors".
Pillay participated in the session "EU-AFRICA Long term Partnership on Sustainable Energy: The Role of Research & Innovation", with UNIDO also contributing to the "Transport, Energy and Digitalisation – City and Industry Views" session, which was jointly organized by ERTICO-ITS Europe, EUROCITIES, ORGALIM and UNIDO. The session addressed the synergies between the transport, energy and digital sectors to achieve sustainable energy policy goals and aimed at enhancing the value of actions and cross-sectoral work programmes.
The EUSEW is a flagship event organized by the European Commission to bring awareness about renewable and efficient energy use across Europe, which brings together public authorities, private companies, NGOs and consumers to promote initiatives to save energy and move towards renewables for clean, secure and efficient power. More than 4,000 registered participants attended.
IEA Technology Collaboration Programme holds its third universal meeting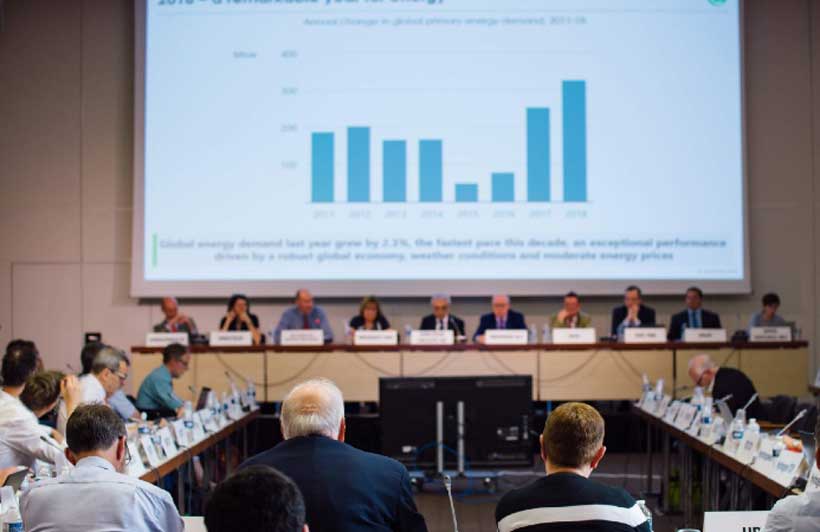 Leading energy experts from the public and private sector gathered in Paris on 18 and 19 June for the third universal meeting under the International Energy Agency's Technology Collaboration Programme (TCP).
Innovation is an essential underpinning of energy sector transitions worldwide. Given the growing complexity and interconnection of energy systems, cooperation and networking can increase effectiveness and maximise the impact of innovation efforts.
"2019 is a key year for innovation at the IEA," said Dr Fatih Birol, the IEA's Executive Director. "A more integrated and holistic approach to energy technology innovation is required to reach a sustainable energy future, which means even more partnerships among those in this room."
For more than 40 years, the vast amount of research and technology analysis carried out under the TCP network has provided a vital contribution to advancing clean energy technologies worldwide. The TCP currently has some 6,000 participants representing 300 government and industry entities from 54 countries, demonstrating the reach of the TCP's global innovation network. This body of knowledge supports high-level debates and real-world actions.
The first day of this week's event was jointly hosted by the IEA Committee on Energy Research and Technology and the IEA Standing Group on Long-Term Co-operation. It brought together policy and decision makers to share experiences on disruptive innovation, technology trends, and partnerships between governments, the private sector and other energy stakeholders.
The meeting provided an opportunity for innovators and strategic thinkers to discuss key trends, which will help to inform future IEA activities related to energy technology, research and innovation. That includes the preparations for the 2019 IEA Ministerial and the 2020 edition of Energy Technology Perspectives, one of the IEA's major publications.
At the meeting, the IEA unveiled new tools and online resources available under its energy innovation web portal, including a study mapping international partnerships relevant to energy technology innovation in order to identify synergies and foster strategic engagement across initiatives. The IEA Secretariat also outlined plans for a major effort to modernise the TCP legal mechanism, further explore how the IEA can make better use of TCP work and improve communication across the TCP network.
UNDP and IRENA Join Forces to Advance Low-Carbon Energy Transition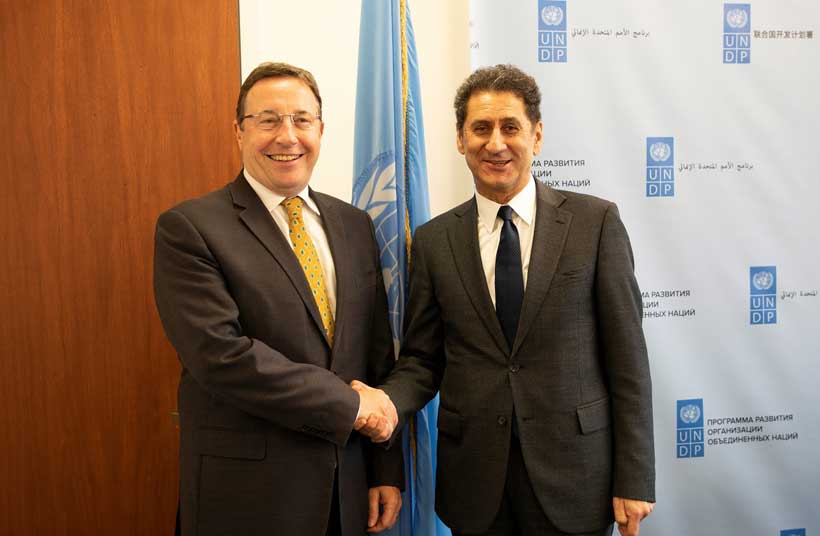 The United Nations Development Programme (UNDP) and the International Renewable Energy Agency (IRENA) announced a global partnership today to accelerate low-carbon energy transition and offer concrete steps to achieve sustainable development. Under the cooperation, the organizations will explore joint initiatives aimed at accelerating the implementation of the Agenda 2030 and stimulating renewable energy investments in developing countries.
"The latest evidence shows that renewable energy sources will increasingly form the backbone of our global energy system, making it imperative to better support countries in making the transition to renewable energy sources and in realizing the multiple benefits they offer," said UNDP Administrator Achim Steiner at the signing of the Memorandum of Understanding with IRENA Director-General Francesco La Camera in New York. "This partnership does just that by uniting IRENA's technical expertise on renewable energy with UNDP's global portfolio on climate change."
The falling cost of renewable energy means renewables are now frequently the cheapest source of new power generation, according to a new IRENA report. Furthermore, jobs in the sector continued to show growth in 2018. IRENA's most recent jobs data shows due to more and more countries manufacturing and installing renewables, renewable energy employment reached eleven million people worldwide in 2018, up from 10.3 million in 2017. This, despite slower growth in key renewable energy markets last year including China.
These reports come on the heels of a report released in the United States in April which stated that, for the first time ever, the renewable energy sector in the United States was projected to generate more electricity than coal-fired plants.
"Partnerships such as this strengthen the world's response to the profound challenges of climate change and sustainable development," said Francesco La Camera, Director-General of IRENA. "This cooperation brings together IRENA's technical knowledge and renewable energy data repository, with the UNDP's vast global development and project implementation network. Such complementarity will allow us to explore and co-develop effective pathways to advance energy access, accelerate the low-carbon energy transition and promote sustainable growth.
UNDP is the primary supporter of climate action in the United Nations. Building on its portfolio of USD 3.2 billion in grant financing in collaboration with the vertical funds, bilateral and multilateral partners, UNDP provides financial and technical support to countries to design and implement Nationally Determined Contributions (NDCs) under the Paris Agreement.
Throughout this work, UNDP promotes NDC approaches and implementation processes to align climate and Sustainable Development Goal targets, including on energy, into long-term national and sectoral development plans and budgets, establishing joint coordination mechanisms among actors across sectors and Ministries, prioritizing finance channeled to bold actions and integrating monitoring and reporting systems.
The partnership with IRENA will help to scale-up support to countries and accelerate the delivery of the Paris Agreement and the Sustainable Development Goals.