Rethinking Armenian North-South Road Corridor: Internal and External Factors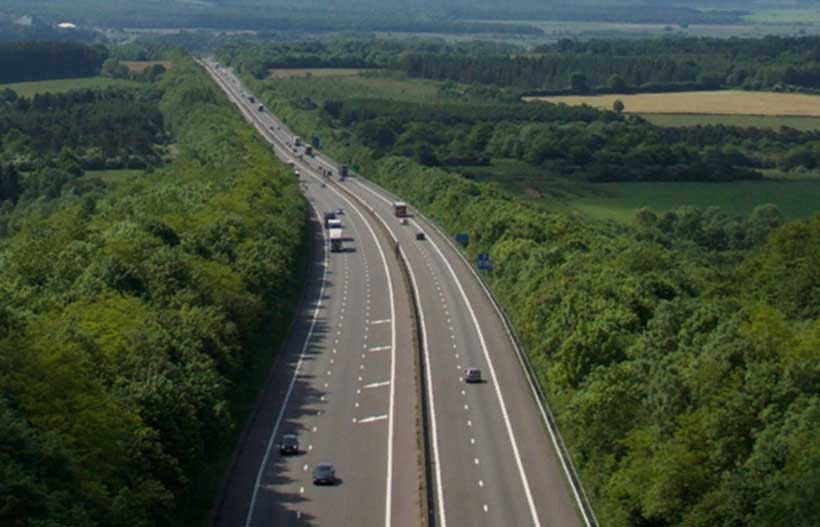 In contemporary Eurasian mainland there are three main integration developments: European Union (EU), Eurasian Economic Union (EAEU) and One Belt, One Road (OBOR). The one of the main aims of these 2 programs and 1 initiative, which coincide with each other, is to develop transportation infrastructures. If we pay attention to this triangle, we will see that through its entire territory leading attendees are building land and maritime connections between Asia and Europe. The priority is given to developments of roads, railroads, ports, pipelines, digital interconnection, etc. As a result, the infrastructures of the states which are actively participating in these integration developments are emerging and they are strengthening their ties with the leading centers of these projects and initiative such as Germany, France (EU), Russia (EAEU), China (OBOR).
The other emerging Eurasian project "International North-South transport corridor", which was initiated by Russia, India and Iran also strengthens its role in connecting Asia with the Europe, which through developing transportation infrastructure connects Indian Mumbai to Russian Moscow. These kinds of transport integration developments provide great opportunity to states, which are located in the center of Eurasian continent to connect their transportation infrastructures with the main corridors which are bridging East with the West and North with the South.
In one hand, Armenia is a member of the EAEU and in the other hand it strengthens its cooperation with the EU. Yerevan speaks also about its commitment to strengthen cooperation in the field of transportation with China in the framework of China's OBOR initiative. It is worth mentioning, that for standing transit country in transportation corridors which unites different regions of the Eurasian continent, Armenia, at first must develop and modernize its poor developed transportation infrastructure. For this reason, Armenia is building 556 km North-South Road Corridor, which will start from Armenian-Iranian border and reach to Armenian-Georgian border.
In sum, Armenia will be able to be involved in the transport corridors which are connecting East to West, if it successfully finishes construction of its North-South road corridor. Building of the North-South Corridor will provide an opportunity to Armenia to strengthen its economy, security and geopolitical role. It is also worth mentioning, that the main aims of Armenian North-South program are fully correspondent with interests and philosophies of the UN Economic Commission for Asia and the Far East's "Asian land infrastructure development program, "China's OBOR initiative, EU's TRACECA, Russia's lead EAEU, International North-South Transport Corridor (India, Russia, Iran, etc.).
The Internal and External Factors of the Armenian North-South Road Corridor
The Internal Factors      
Armenian North-South Road Corridor on both in internal and external levels will affect on further development of Armenia's economic development. At first let's discuss what kind of influence can have the implementation of this program on inner Armenian developments? It is worth mentioning that in the 21-st century, which is the era of globalization, free trade and movement, it is impossible to develop the economy of any country without constructing and modernizing transportation infrastructures of that state, which in turn must be connected with the international transport networks. Well developed, high-speed road networks play a crucial role in economic growth of every country, as they conduce to harmonize interconnected cooperation between different spheres (industry, agriculture, etc.) of economy. Meanwhile, the absence or bad condition of the roads increases transportation charges, rises unnecessary loss of time. These circumstances, in turn, have a negative impact on the final formation of the product price. Thus the final construction and  exploitation of the North-South road corridor will make it's important contribution on Armenia's economic growth, as Armenian business companies, which are spread from South to North will be able to use this transport corridor and improve cooperation with each other, they will be able to easily transport their goods to the markets of the other cities and villages, the prices of the transportation will go down  and the movement of people will also stand easy, in turn it will simulate the development of internal tourism. The above-mentioned conditions will foster the development of Armenian economy, as a result new working places will be opened. Armenia will stand more attractive for the foreign investors.
The implementation of the North-South road corridor will also increase security of Armenia. It is worth mentioning, that for the victory in the contemporary wars, one of the main important factors is the fast movement of military units and equipment and in this context North-South will strengthen Armenia's security and combat readiness of the Armenian Armed Forces. Thus, taking into consideration aforementioned facts it is very important to support to implement this project, increase confidence in Armenian society and among the members of the International society.
The External Factors
It is true, that some transport infrastructures are being built in the neighboring regions of Armenia, but it is worth mentioning, that because of the policies of some regional powers, Armenia is not involved in some of these projects (for instance Baku-Tbilisi-Kars railway), they are bypassing Armenia. This is a challenge against Armenian national security and Armenia must take appropriate steps for not being isolated. Thus, Armenia must finish construction of the North-South road corridor and through it to join the international road networks.
As we have mentioned in Eurasian mainland there are two integration projects-EU and EAEU and one integration initiative-OBOR. Every, has its own component for development of the transportation communications. Due to the aims of these integration developments, the economies of Asian states will be connected to Europeans. If Armenia to finish its North-South road corridor, it will get an opportunity to be involved in OBOR's Silk Road Economic Belt's China-Central Asia-West Asia economic corridor, it will strengthen its role in the EU's TRACECA and in the other international transportation networks. It is also worth mentioning, that the implementation of Armenian project coincides with the aims of the main players of the Eurasian mainland-EU, EAEU and China, as it will stand the other bridge, which will connect Europe with Asia. I do believe that implementation of the Armenian North South transport corridor is fully correspondent with the interests of the EU, EAEU and China as well. If we also consider the International North-South Transport Corridor which aims to connect Mumbai with Moscow, we can come to conclusion that Armenia can integrate its North-South road corridor in it, as one of the main players in this program is Russia, I do believe that Yerevan's strategic ally-Moscow will be also very interested in involvement of Armenian infrastructure in this program, additionally, it is worth mentioning, that Armenia has also normal relations with India and Iran.
It is true, that for now Armenia has not good relations with Turkey and Azerbaijan, but sooner or latter the problems between neighboring states must be solved. If Armenia builds its North-South Road Corridor it will get an opportunity to increase its role in the region and offer its transport infrastructure to regional and non-regional players, also connecting its roads with the international transport network.
Conclusion
In sum, the North-South road corridor is very important project for Armenia as it will help to grow Armenian economy, will strengthen its security and will increase geopolitical role of Armenia in the region. Thus, Armenians in Armenia and Diaspora must be interested in building this road corridor with united efforts.
The construction of the North-South Corridor will have its spillover on developing different spheres of the science in Armenia affiliated with road construction, as this corridor is being built with the modern technologies and many international leading companies from different countries are participating in the implementation of this project, thus Armenian specialists and companies work with them getting great opportunity to improve their knowledge and experience, which further they can already use in construction of other roads in  Armenia and abroad.
Armenian North-South road corridor, which is being constructing under the leadership of "Transport Project Implementation Organization" State Non-Commercial Organization,  will stand the other bridge which will connect Asia with Europe and it will strengthen security of transportation networks and interconnection between Europe-South Caucasus-Middle East-Far East, as a result it will have great impact on the economy of the South Caucasus and will have its own contribution on peacebuilding. It is worth mentioning that Armenian North-South Road Corridor has a cooperative character and it is open for every representative of the International society. The Construction of the Armenian North-South road corridor is the best example of multilateral cooperation between different nations, as in the building of this important regional corridor companies from China, Spain, France, Italy, Iran and several international institutions as Asian Development Bank, World bank, European Investment Bank, European Bank of Reconstruction are attending. It is also open for the new partners as the construction of the 4-th tranche of the road will start soon.
Canadian soldiers' nightmare in Latvia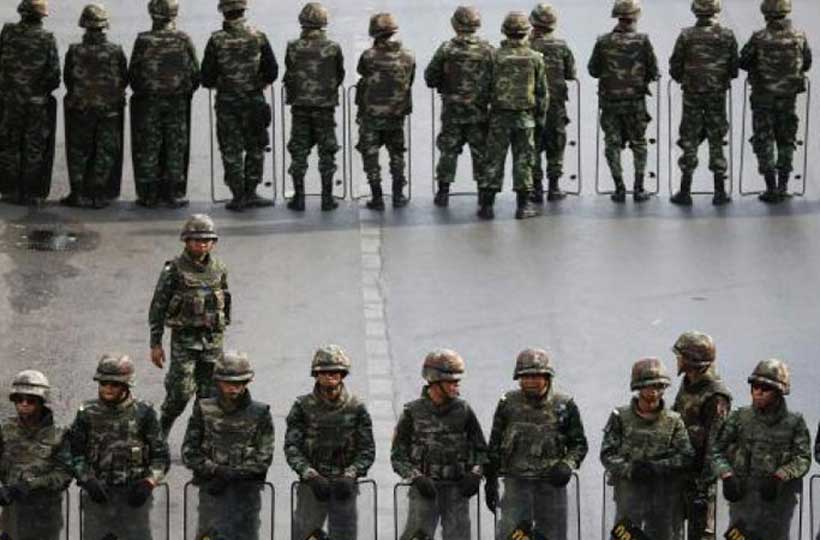 Latvia's Defense Ministry reported that January 9 a change in the top brass of NATO's enhanced forward presence in Latvia took place. Lieutenant-Colonel Philippe Sauvé took over command from his Canadian compatriot Lieutenant-Colonel Steve MacBeth, thereby concluding the rotation of the third group of troops deployed in Latvia.
In an interview with a French-language Canadian news site immediately prior to his departure for Latvia, Sauvé noted the main threat to the Canadian troops deployed in Latvia. To his mind this is not a threat of military aggression itself or any super weapon. He scares of NATO disability to counter disinformation or leakage of unwanted information. He said "troops would need to be on their guard against disinformation during their deployment." "We are aware of fake news, we take it seriously, and when there's misinformation we make sure we correct that information. Everything that we do is transparent," he said.
Though the commander tries to persuade the population and himself in the ability to win the information battle for the minds of ordinary people, it seems as if he was not sure of what he was speaking about. The worst thing is he cannot rely on his troops and, thus, provide security of the Latvian people.
States' security is the main aim of NATO presence in the Baltic States. But NATO strategy of counting disinformation does not stand up to scrutiny.
Very often "exposing myths" looks only like regret. Such strategy cannot be successful. The urgent need for NATO is to exclude accidents that can be interpreted as crimes against the local population. Soldiers are not fully educated about local cultural and religious background; they do not understand the features of character and national behavior. It means they cannot defend people whom they do not really respect and understand.
Thus, the results of foreign soldiers' misconduct have been transferring in disbelieve in foreign military support. The results of investigation of such accidents, involving foreign troops, cause hatred towards not only the guilty soldiers, but to the whole contingent. The more so the NATO officials' attempts to hide the results make the situation even worse.
People who read real news about, for example, real car accidents with the involvement of NATO troops deployed in their country have right to be against such military presence. They think locals should not be victims of badly trained foreign troops. And fake news is not the main problem.
Fake news is only fake news and no more. But they appear only if there is ground for rumors. It is easy to stop spreading fake news. It is enough not to give a handle to it.
The matter is NATO troops in the Baltic States deserve critics for their disability to behave in accordance with national features, to maintain their responsibilities properly. Car accidents, drunken brawls, disrespect, violation of moral norms in the countries where NATO deploys troops are only some of the causes that make their presence ineffective. Fake news depends on journalist personal conscience and culture, as well as misconduct of troops in the foreign countries should be a matter of NATO command's competence.
What UK defense minister was doing in Odessa, or a taste for farce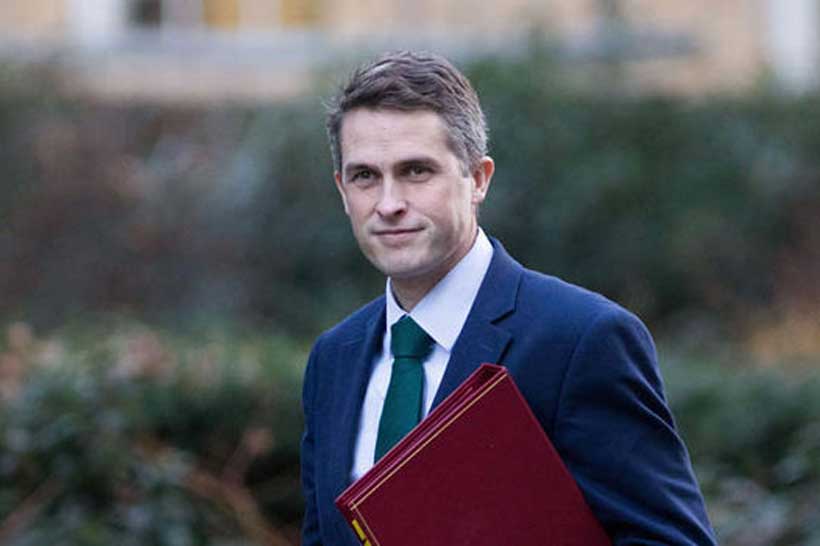 History repeats itself. This popular maxim also rings very true today. Many episodes of the Crimean War are still fresh on the memory of Russians, French and the British. Disregarding the sanctions and "annexation," Britons and French nationals keep coming to Sevastopol to take part in a historical festival, donning period costumes and engaging in mock battles.
And yet, the distant successors of those who fought Russia during that war still remember, on a genetic level, how Russian soldiers kept fighting on against the tallest of odds (during one of the battles fought  in Sevastopol, mortally wounded and bleeding members of a Russian regiment still refused to plead for mercy and, instead, continued fighting the enemy with their bayonets) even at lunch, after five in the evening, and, most unpleasantly, at night. The war fought not by the book, the freezing cold of the Crimean winter and the well-known "balaclava" headdress is something Russia's foreign guests will never forget.
It still looks like the lessons of history have been lost on some representatives of the British elite. In December 2018, Britain's Defense Minister Gavin Williamson arrived in Odessa in southern Ukraine to vent his outrage about the detention by Russia's Coast Guards of three Ukrainian boats at the approaches to the Kerch Strait, and express London's support for a second Ukrainian naval foray into the Sea of Azov. It was not Williamson's first visit to Ukraine though – in September 2018, he bravely spent a whole 20 minutes on the line of disengagement in Donbass.
London is backing up its military-diplomatic efforts with real action.
"At 20:30 local time, on December 17, 2018, the Royal hydrographic survey ship HMS Echo sailed into the Black Sea via the Bosporus Strait. This modern reconnaissance ship is designed to conduct operations in support of submarines and amphibious operations. It can share adapted information almost in real time. (…) This is the first NATO warship to enter the Black Sea in the wake of the Azov crisis to demonstrate the UK's support for ensuring freedom of navigation in the region," Ukrainian expert Andrei Klimenko happily wrote.
In the mid-19th century, Britain regarded Russia as an enemy in the Big Game, and opposed it using political and economic means available to it. Simultaneously, it was the case of an empire facing off against another empire – in the Balkans, in the Caucasus and over the straits (Bosporus and Dardanelles). Britain no longer rules the seas, but its keen interest in strategic straits, such the Kerch Strait, is still very much alive.
London's strategy, being implemented as part of the anti-Russian bloc, can best be described as "I'm doing all I can." However, the former empire is playing an ever increasing role now that Ukraine is not being viewed by US President Donald Trump as an object worth of any effort. Still, there are powerful anti-Russian forces out there, which will not just sit and watch the presidential elections in Ukraine and, even though they have lost their patron in the person of the US president, they remain hell-bent on making Ukraine instrumental in their efforts to ramp up the conflict with Moscow.
Washington is reviewing international agreements and withdrawing its forces from Syria focusing instead on playing spy games, but now on its own territory, to fight the "Russian threat," "Russian aggression," and most importantly – "Russian intervention." The central events and characters here are the Mueller investigation, the case of Maria Butina, and the recent detention in Moscow of a former US Marine, Paul Whelan, on charges of espionage.
But this is not enough, so you need something else, more dramatic and attention-grabbing, preferably done by someone else.
No matter how opposed to Trump's policies some top officials in the US government may be, they still can't afford to openly defy the president and thus destroy the country's power institutions. And here political analysts  come up with a very interesting version: "Therefore, England takes the burden of orchestrating the Ukrainian-Russian war in its own hands. Well, not England as such, but, rather, the real masters of both England and the United States (…) Poroshenko may not venture a provocation, and to make sure that he gets no ideas about giving up on the war, the British defense minister arrived in Ukraine. (…) Britain is bringing pressure to bear on Kiev to go to war with Russia in the coming week, period."
Although a second foray into the Kerch Strait planned for the coming week never happened, the plan itself hasn't gone anywhere. A follow-up to the provocation in the Kerch Strait has gone beyond the time frame outlined by the martial law President Poroshenko imposed ahead of the presidential election, but the threat of new provocations fraught with a confrontation  lingers on nonetheless.
The law "On the adjacent zone of Ukraine," signed by Petro Poroshenko in December 2018, provides a legal basis for actions by the Ukrainian military and diplomats by expanding Kiev's border and customs control in the Black Sea.
"In the adjacent zone, the State Border Service of Ukraine will prevent violations of national immigration and sanitary legislation. Border guards will be able to stop vessels, inspect them, detain or seize vessels or their crew members, with the exception of warships and other state ships used for non-commercial purposes."
The new law sets the stage for further provocations against Russia by portraying it as "an aggressor and invader," backing this up with "irrefutable evidence" and showing it on TV.
The coordinated nature of the actions and intentions by the "friends" of Russia in ensuring "free navigation in international waters" is too obvious to ignore. Following the provocation in the Kerch Strait, the US guided-missile destroyer McCampbell was allegedly spotted in the vicinity of a Russian naval base in Vladivostok.
US Pacific Fleet spokeswoman Rachel McMarr said that the ship had carried out a "freedom of navigation" operation.
"The USS McCampbell sailed in the vicinity of Peter the Great Bay to challenge Russia's excessive maritime claims and uphold the rights, freedoms, and lawful uses of the sea enjoyed by the United States and other Nations," McMarr told CNN.
She emphasized that "the United States will fly, sail and operate wherever international law allows."
Britain's policy of the past few years has been pretty strange. Execution-wise, its actions are perceived as a farce and essentially as a tragedy for the country's political elite. London is taking cue from Kiev, with its actions and "projects" (the Skripal case and the Salisbury subproject) very much resembling Ukrainian projects. London came up with the "Skripal poisoning," and Kiev – with the day-long "Babchenko's murder" circus.
Sadly, this anti-Russian trend translates into a real policy based on farce and fakes, which does not change the essence of London's foreign policy projects based on fakes.
Ukraine, for its part, continues its attempts at "coercion to conflict," which may bring about a clash of civilizations, since this is an attempt to influence the decisions of the "core states of civilization (Samuel Huntington). However, the conflicts that Ukraine has been involved in and has initiated are the result of outside bidding and made possible thanks to the support from and sanctions by external forces.
Ukraine's foreign policy is by and large determined by the logic of its policy at home. Ending up as a zone of inter-civilization conflict, Kiev is willy-nilly trying to rebuild the cultural foundations of the Ukrainian state and society.
The West appears all set to extract Ukraine from the sphere of the political, economic and socio-cultural influence of Russia. It is within this framework that Kiev and all sorts of other actors are working as they try to achieve their domestic goals thus stoking up tensions and radicalizing both the country's political forces and some elements of the Ukrainian society.
All this farce and grandstanding by European and overseas leaders and politicians still fails to smokescreen the potential threats to the security of the Russian Federation. In this sense, the Sea of Azov and the Kerch Strait should be viewed as a place where the West may attempt a series of "tests" similar to the November 2018 attempt by Ukrainian naval boats to break into the Sea of Azov. The recent "heroic" cruise by US naval ships 100 kilometers off Vladivostok, presumably to "challenge Russia's excessive maritime claims and uphold the rights, freedoms, and lawful uses of the sea enjoyed by the United States and other nations," could be repeated also in the Sea of Azov and the Kerch Strait, along the Northern Sea Route, in the Arctic and the Baltic Sea.
The Black Sea region thus becomes a model of counteracting the "sea claims of Russia." Indeed, it is a really volatile region with an unstable Ukraine ready for any provocations, Crimea, reunited with Russia (plus the Crimean Bridge), a high-handed NATO member, Turkey, which maintains close contacts with both Russia and the West, and the Caucasus region. It poses a problem for Russia due to the flurry of potential and real threats existing there, but it is also a problem for Russia's "friends," because of the high degree of security of the Crimean border and other borders of the Russian Federation. This combination of security and threats makes the Black Sea region an ideal place for all sorts of provocations and endurance tests.
Well aware of Russia's strength, the West is trying to test Moscow's determination with small, albeit significant, provocations, such as the Ukrainian naval ships' attempt to enter the Sea of Azov on November 25, 2018. The West is equally aware of Russia's response to such provocations by Kiev. What is not so clear to the West, however, and London's activity attests to this, is how Russia will respond to similar passages by multinational flotillas. This uncertainty could only stem from a desire to trigger a conflict or from misguided thoughts about Russia's indecisiveness to enter into a serious confrontation with the West.
Whatever grounds London or Washington may have for organizing a second cruise to the Crimean Bridge, no matter how many ships will take part and the flags they will sail under, Russia will do all it takes to protect its territory, border, water area, and important infrastructure.
The question London has to answer now is how will the former empire get out of this situation? There are only two options available: either to stage ever new provocations or continue grandstanding and firing verbal broadsides.
First published in our partner International Affairs
2019: A difficult political year in Lithuania
2019 will be a big political year in Lithuania, with elections in national focus. Lithuania will hold presidential, municipal and European Parliament elections this year.
Lithuanian President Dalia Grybauskaite in her traditional New Year congratulation message was very restrained and short-spoken. She clearly understands that she did nothing outstanding to be proud of. This message looked more as a warning. It could be read between the lines that she warned of a new difficult year with the same unsolved problems.
The outgoing president said that "there are many challenges ahead next year – on the international arena and domestically." It is hard to disagree. Lithuanian politics in 2018 has not been shaped by brilliant economic, social or military policy decisions or results.
Thus, Lithuanian politician, Kęstutis Girnius, is also sure that the coming year will not be easy. He said that the prolonged massive teacher strikes at the end of the year is a very important thing to remember in 2019. "Teachers and medics are those professional groups in Lithuania that always stand up and speak up. Neither this government nor the previous ones were able to solve their issues."
The authorities did not consider those groups' problems important in due course and as a result they faced national defiance. Much more seriously the authorities treated the Russian threat, though yet only potential.
In the past year, the military budgets of the Baltic countries swiftly overcame the two percent barrier. The region's political elite concentrated on anti-Russian rhetoric, very often to the detriment of their economic interests. Though authorities need to recognize the impossibility to change the political course of the giant Russia. For example, Lithuania's 2 percent of GDP on defence expenditures will not stop Russia, but could seriously harm the welfare of its people. Supporting the US' idea of increasing defence expending, at the same time Lithuanian government overlooked the real problems of teachers and doctors putting them at risk of poverty.
The more so, the authorities believe in vain that ordinary people do not understand the threat of an armed conflict between Russia and the US on the territory of the Baltics. Providing the territory for conducting large-scale maneuvers the Baltic States irritate Russia and necessitate her to deploy troops closer to their borders. Closed circle: even small increasing of defence capabilities in the Baltic States causes huge increasing of defence capabilities in Russia.