Global arms industry: US companies dominate the Top 100, Russian arms industry moves to second place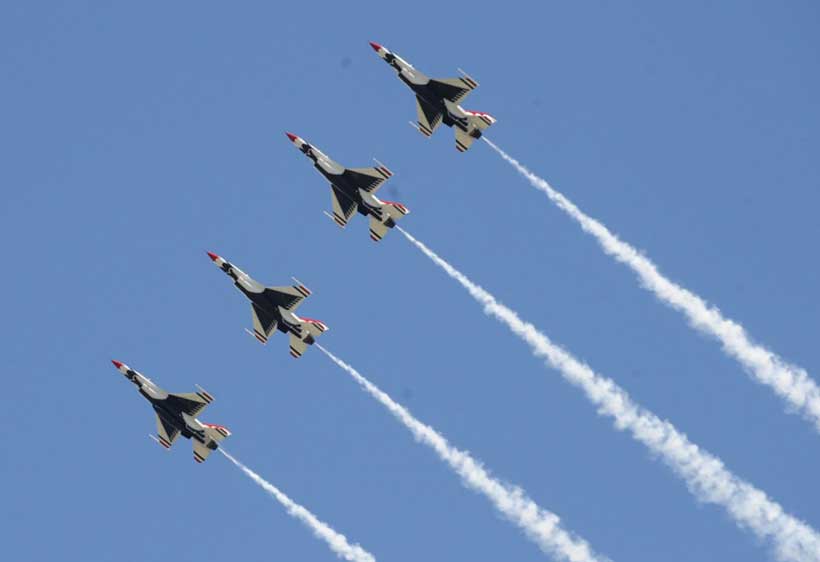 Sales of arms and military services by the world's largest arms-producing and military services companies—the SIPRI Top 100—totalled $398.2 billion in 2017, according to new international arms industry data released today by the Stockholm International Peace Research Institute (SIPRI).
The total for the SIPRI Top 100 in 2017 is 2.5 per cent higher than in 2016 and represents an increase of 44 per cent since 2002 (the first year for which comparable data is available; figures exclude China). This is the third consecutive year of growth in Top 100 arms sales.
US companies increase their share of total Top 100 arms sales 
With 42 companies listed in 2017, companies based in the United States continued to dominate the Top 100 in 2017. Taken together, the arms sales of US companies grew by 2.0 per cent in 2017, to $226.6 billion, which accounted for 57 per cent of total Top 100 arms sales. Five US companies were listed in the top 10 in 2017. 'US companies directly benefit from the US Department of Defense's ongoing demand for weapons,' says Aude Fleurant, Director of SIPRI's Arms and Military Expenditure Programme.
Lockheed Martin remained the world's largest arms producer in 2017, with arms sales of $44.9 billion. 'The gap between Lockheed Martin and Boeing—the two largest arms producers in the world—increased from $11 billion in 2016 to $18 billion in 2017,' says Fleurant.
Russia becomes the second largest arms producer in the Top 100
The combined arms sales of Russian companies accounted for 9.5 per cent of the Top 100 total, making Russia the second largest arms producer in the Top 100 in 2017—a position that had been occupied by the United Kingdom since 2002. Taken together, the arms sales of the 10 Russian companies listed in the Top 100 increased by 8.5 per cent in 2017, to $37.7 billion. 'Russian companies have experienced significant growth in their arms sales since 2011,' says Siemon Wezeman, Senior Researcher with SIPRI's Arms and Military Expenditure Programme. 'This is in line with Russia's increased spending on arms procurement to modernize its armed forces.'
In 2017 a Russian company appeared in the top 10 for the first time since SIPRI started publishing its annual Top 100 list. 'Almaz-Antey, which was already Russia's largest arms-producing company, increased its arms sales by 17 per cent in 2017, to $8.6 billion,' says Alexandra Kuimova, Research Assistant with SIPRI's Arms and Military Expenditure Programme.
Along with Almaz-Antey, three other Russian companies in the Top 100 increased their arms sales by more than 15 per cent: United Engine Corporation (25 per cent), High Precision Systems (22 per cent) and Tactical Missiles Corporation (19 per cent).
The UK remains the largest arms producer in Western Europe
The combined arms sales of the 24 companies in Western Europe listed in the Top 100 increased by 3.8 per cent in 2017, to $94.9 billion, which accounted for 23.8 per cent of the Top 100 total. The UK remained the largest arms producer in the region in 2017, with total arms sales of $35.7 billion and seven companies listed in the Top 100. 'The combined arms sales of British companies were 2.3 per cent higher than in 2016,' says Fleurant. 'This was largely due to increases in the arms sales of BAE Systems, Rolls-Royce and GKN.'
BAE Systems, which is ranked fourth in the Top 100, is the UK's biggest arms producer. Its arms sales rose by 3.3 per cent in 2017, to $22.9 billion.
Other notable developments
The arms sales of Turkish companies rose by 24 per cent in 2017. 'This significant increase reflects Turkey's ambitions to develop its arms industry to fulfil its growing demand for weapons and become less dependent on foreign suppliers,' says Pieter Wezeman, Senior Researcher with SIPRI's Arms and Military Expenditure Programme.
Taken together, the arms sales of the four Indian companies ranked in the Top 100 totalled $7.5 billion in 2017, representing a 1.9 per cent share of Top 100 arms sales.
Sales of the top 15 manufacturing companies listed in the Fortune Global 500 totalled $2311 billion in 2017. This is almost 10 times greater than the total arms sales of the top 15 arms producers ($231.6 billion) in 2017, and almost six times greater than the total combined arms sales of the Top 100 ($398.2 billion).
Ukraine Crisis: International Security and Foreign Policy Option for Pakistan
Impact on International Security:
When Russia invaded Ukraine on 24 February 2022, Russia presented it as a matter of its own under the "Special Military Operation", but it has major repercussions on the regional as well as global security. It proved to be the most predominant driving force of escalation in the European region which had huge ramifications on the rest of the world. It is a seismic international issue, because it has spillover effects on the world's security i.e., traditional, and non-traditional security, proliferation of weapons, global energy, economy, refuge crisis and the food security. It aroused refugee crisis and around 5.8 million refugees from Ukraine moved to Poland, Hungry and Romania etc. This war has brought a surge of new challenges for the globalized world and a challenge to Pakistan's foreign policy.
The primary imminent threat to international security is the food security, which is the second goal of the SDGs by UN. Ukraine and Russia provide ample amount of food for about "four hundred million people," out of which "fifty%" sunflower oil, "ten%" grains and "thirteen%" corns are exported by both. These substantial supplies are exported to countries like India, China, Pakistan, North African countries and to Europe. In March both the countries have imposed ban on the export of fertilizer and food, but countries like India is making agreements for less price. Analyzing the above statistics, the extraordinary sanctions on Russia have touched the world in a more horrific way, and it has increased the risk of food insecurity.
Curiously, the Russian invasion has ignited the issue of energy insecurity in the entire world. This issue has been further accelerated by the sanctions that are imposed by the EU, and US on Russia. It had also impacted the EU, currently they are working on projects to reduce the dependence on Russian oil and gas till 2024. According to some statistics, European countries were the major importers of Russian oil and gas for about 40-49% and almost 30-38% the Asian countries and rest were imported by other countries. This war has also increased the prices of oil unprecedently in the international market to 108$ per barrel of crude oil in April 2022. Along with it the high rate of dependance of the European countries notably Germany has been affected so much.
Furthermore, these crisis poses a threat to the traditional security of states and have led to a security dilemma, as the British industrial complex BEA shares have increased up to 14%, Rheinmetall (Germany) up to 29% and Lockheed Martin (US) shares are also increased. The world is not unipolar now, but the unipolarity of the world has been challenged and yet multipolarity is on its rise. Once again, there is a clash between the Western-US bloc and the communist bloc. China also supports Russia in this cause indirectly because China did not stand in the UN resolution with the Western-US bloc, so there is the clash of world powers again and Western-US bloc is consistently supporting Ukraine with an economic aid and providing the military assistance. There is also an imminent threat to Taiwan as US did not intercept Russia in these crises directly so it would not be able to constrain China from Taiwan. This would increase the proliferation of conventional as well as non-conventional weapons. The major ramification of Ukraine crisis is on the militarization of countries to ensure its security, because till now 3.4 billion dollars military package has been provided by US to Ukraine along with latest military equipment. Moreover, Russia is a nuclear weapon state and if it uses its nuke so its impacts cannot be constrained till Ukraine's border and the usage of nuclear weapons in Ukraine is in consideration as the allies of Putin are also advising him.
Impact on Pakistan's Foreign Policy:
When it comes to "Bloc politics," there is always a gigantic pressure on the foreign policy of Pakistan because of the close historical ties with US and China both. The sentiment of "Neutrality" during the visit of Ex-PM Imran Khan to Moscow, built the tensions. Bilateral relations between the Russia and Pakistan are growing but not to the pace as with US, as exports of Pakistan grown at the rate of 13% and imports at 10% annually with Russia. Pakistan also abstained from voting in UN, from condemning Russia's aggression along with thirty-four other countries. This resulted in a hype of growing mistrust and disrupted the mechanism of communication between Pakistan and US during Ukraine's crisis. Pakistan's move in the UN has provided an opportunity for its historical rival, India. It has strengthened its ties with US by 2+2 Dialogue which followed to "Basic Exchange and Cooperation Agreement (BECA)", which is defense agreement between them.
Recommendations:
For the international security following are some of the recommendations:
Firstly, these crisis needs to be mitigated by a neutral body (UN) because if it is prolonged too much, it would indulge the world into a havoc, because both Russia and Ukraine are enormous contributors to the "Global source markets," in energy, food, and fertilizer etc.
Secondly, a new "Common and acceptable agenda" must be initiated by the UN, which is acceptable to both, because without a common agenda no party is willing to stay back among both the countries.
Thirdly, "Disinformation and misinformation" must be controlled because both sides are using their national and social media for their own, as early it was speculated that the Ukrainian crisis is purely Russia's internal security issue.
Finally, one option for Pakistan's foreign policy is to take the edge of "Neutral foreign policy," as India is also signing agreements with Russia for 30 % less price of the oil while also maintained strategic ties with the US and signing defense agreements with the US. This would help Pakistan to gain its national interest and its political objectives from both the blocs, because US still have the status quo and Russia is the rising power after Soviet Union fall in 1991 and Russia is also supported by China as well.
Another option for Pakistan's foreign policy is that Pakistan should revisit its foreign policy with US and take a pragmatic approach. This is because historically, Pakistan was aligned with US in "War on terror" and Pakistan also received economic and financial assistance from US-bloc under "Coalition support fund" and both EU and US have largest trade relations with Pakistan than Russia. US also have a great amount of trade partnership with Pakistan, imports of Pakistan from US were $237.092 million during May,2022 while exports were $499.686 million in July 2022.
Thus, from above mentioned policy options, it can be concluded that Pakistan must condemn the Russian invasion of Ukraine because this is the violation of the sovereignty of Ukraine. Pakistan should not abruptly change its bloc towards Russia, but to continue with the US-bloc, because the situation in Ukraine is uncertain and ambiguous. Russian economy is also destabilized and if Pakistan went towards Russian-bloc, it would suffer a lot. Moreover, Pakistan has better trade ratio with US and EU as compared to Russia. Similarly, Russia can only provide oil and gas to Pakistan, providing energy security but on contrary, US can support Pakistan in economic and defense security as proved in the history because US has provided billions of dollars to Pakistan under different agreements and moreover Pakistan should not left a space to India in South Asia because it can exploit the opportunity of bad Pak-US relations in its own national interests.
Internet of Military Things (IoMT) and the Future of Warfare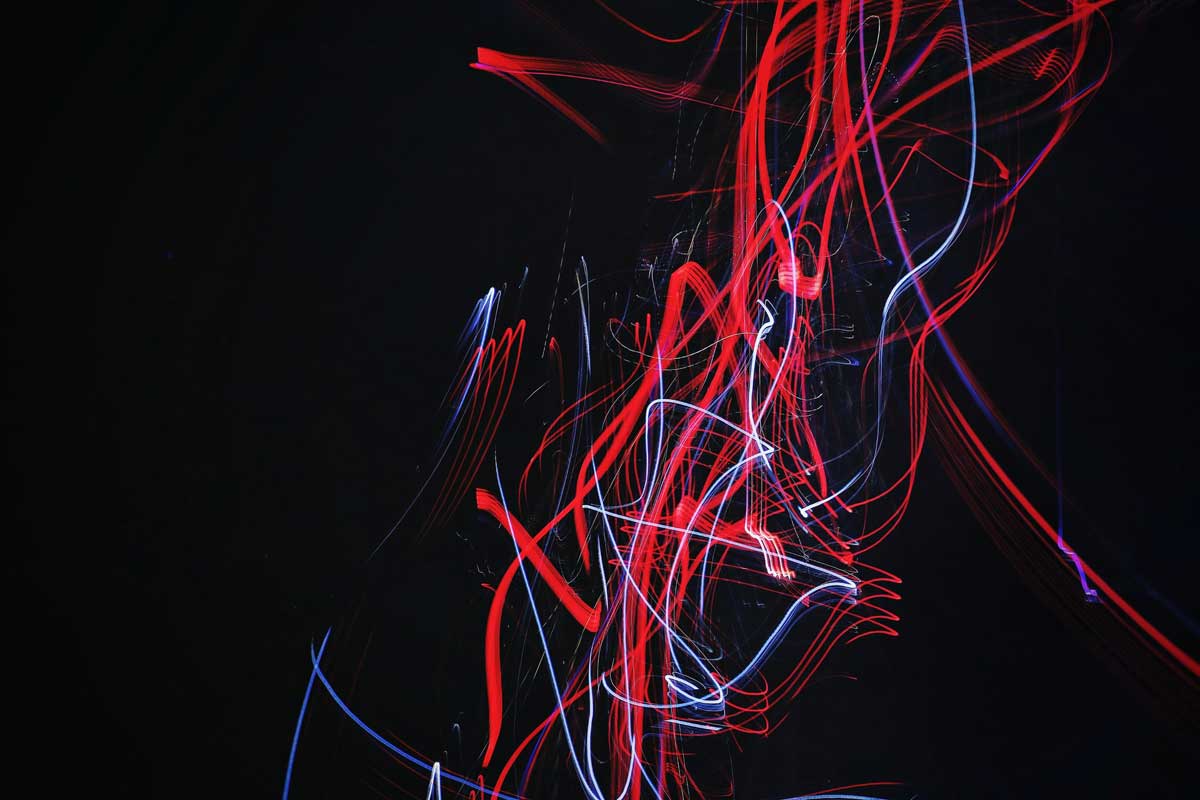 The Internet of Military Things (IoMT) is a class of heterogeneously connected devices employed for future warfare. It has wide applications in advanced combat operations and intelligence-oriented warfare. For example, it allows real-time connection among devices, such as between unmanned vehicles and a central command station. Likewise, it would enable a broader warfighting concept interpreted as Joint All Domain Command and Control (JADC2) by the United States (US) military. JADC2 is based on a similar network of sensors that connect all battlefield devices.
A majority of highly advanced military units have integrated IoMT into their battlefield operations to enhance their surveillance and response strategies. This concept offers multiple strategic options to militaries. For example, deployment of multiple sensors of IoMT across various domains (air, land, sea, space and cyber) can support data to acquire comprehensive situational awareness and understand the information ecosystem of the battlefield. This will ultimately speed up the Observe, Orient, Decide, Act (OODA) loop of decision-making and help in prompt and accurate planning and execution in future warfare.
IoMT can connect not only battlefield devices but also military troops through wearable devices. Under challenging terrains such as mountains, jungle or deserted terrains, wearable devices such as a jacket or a wristband can sense and track troops' health status, weapon state, atmospheric conditions, relative locations and communicate all such information to the central command. The central command can analyse the tactical data of the soldiers to make decisions, based on incoming real-time information. It is expected that with the advancement of neural networks, wearable devices will also be able to evaluate the physical, psychological and emotional state of Air Force pilot. It is also anticipated that automated battleground devices, such as mechanised snipers would be equipped with IoMT. Such a sniper would have two units, a firing unit and a control unit. A webcam and a sensor would detect movement while the control unit would order fire.
Cloud computing would be essential for the storage of data gathered from multiple sensors of IoMT. A 5G connection would, therefore, be vital for data transfer through high bandwidth and low latency. Likewise, Artificial Intelligence (AI) and data analytics would be crucial for data processing.
The US and China have actively invested in IoMT. The US military has developed an integrated warfighting network that converges and combines all the data from IoMT sensors, radars, and satellites. This data is filtered to pinpoint critical data for successful missions. IoMT solutions have also been used to integrate the Army's ballistic missile defence system and classified communication networks into one central hub to interact with and engage threats. US defence contractors such as Lockheed Martin, L3Harris and Northrop Grumman have worked on various elements of this integrated battle network.
Similarly, China has also shown great interest in IoMT. The model China has adopted to develop IoMT includes a high level of collaboration between academic and government research organisations, the private sector and defence industrial complexes. Like the US, China has also developed a strategic outline for integrated warfare. The Chinese National Defence White Paper (NDWP 2019) characterised future warfare as 'Intelligent Warfare.' A round of cutting-edge IoT technologies would drive the development of an intelligent military and ultimately create a modern military force for the future. This process is expected to be completed by 2035.
The Indian Army is using IoMT for communication purposes. It has been developing an LTE-based mobile communication grid with integrated IoMT sensors to provide a secure and failsafe communication system. This communication system would have layered security for voice, data and video, and protect the network from intrusions and interceptions. This communication system would be provided to formations and units along Pakistan and China's border. For developing this IoT-based communication grid, the Indian military would choose only Indian vendors and those foreign companies who have registered offices with production, maintain and repair infrastructures in the country.
The IoT ecosystem in Pakistan is nascent as the country lacks the basic infrastructure to produce IoT devices on a large scale. Presently, small start-ups have been engaged in building IoT devices through outsourcing, mainly to China. These start-ups have developed wearable medical devices, smart home appliances, trackers for electric consumption­, etc. IoMT devices require a large upfront budget; however, these applications offer long-term benefits. As Pakistan is heavily inclined towards developing its capacity in emerging technologies, IoMT should not be neglected as it could be a force multiplier that facilitates the network of communication and data transmission. Coupled with advancements in the telecom industry and 5G, IoMT can deliver effective and precise military capabilities that would help in tackling any future threat environment.
The Greatest Threats to U.S. National Security: Russia, China, and Iran/Terrorism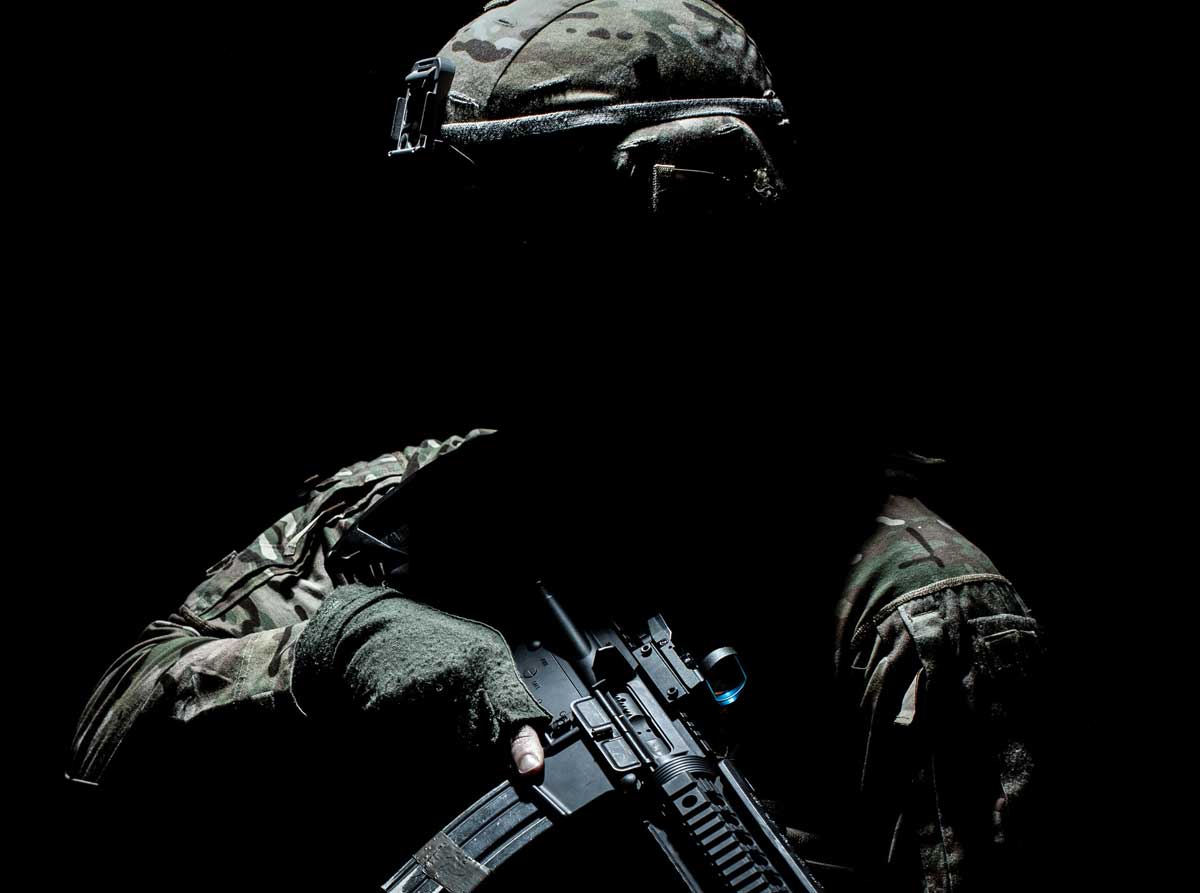 In May 2, 2022 testimony before the Senate Armed Services Committee, Defense Intelligence Agency Director Lt. Gen. Scott D. Berrier and Director of National Intelligence Avril D. Haines identified China, Russia, and Iran, as well as terrorist organizations, as the greatest threats to U.S. national security. Both China and Russia are nuclear powers and both have significant intelligence, cyber, and information warfare capabilities.
Russia
Russia's threat to the United States includes: direct military conflict, cyber attacks, supporting separatists, threats to freedom of navigation, and territorial expansion. On November 15, a missile blast killed two people in Poland, near the Ukraine border. Russia was the primary suspect. President Joe Biden later told the Poles that the missile was part of a Ukrainian defense system. Whether the missile actually came from Russia directly or was the indirect result of Russian shelling, the incident underscores the danger Russia poses. A perceived attack on a NATO member could cause NATO to invoke Article 5, which states that an armed attack against one member is considered an attack against the entire alliance.
Moscow has repeatedly accused the U.S. and NATO of wanting to destroy Russia. Since the end of the Cold War, 13 countries have been admitted to NATO: the Czech Republic, Hungary, and Poland (1999); Bulgaria, Estonia, Latvia, Lithuania, Romania, Slovakia, and Slovenia (2004); Albania and Croatia (2009); and, in 2017, Montenegro. Consequently, Russia has been focused on maintaining its influence and control in former Soviet republics, including Ukraine, Belarus, and the Central Asian states.
Defeating the U.S. or breaking from a U.S.-led world order was a primary goal of the USSR and has carried over to modern Russia. Opposing Europe and the U.K. are secondary objectives, seen as a proxy for defiance against the U.S. One of the concerns of the Department of Defense is that Putin often uses threats, including the threat of nuclear war, to get what he wants. If his threats continue to go unheeded, there is the danger that he will finally act, launching a strike, to show that he is serious.
Since the fall of the USSR, there have been numerous opportunities for cooperation between the U.S., E.U. NATO, and Russia, including participation in joint military exercises and peacekeeping operations. Tensions, however, run deep, complicating attempts at relationship-building. In 1999, Russian and NATO forces nearly engaged in a firefight at Pristina Airport, at the end of the Kosovo War. In 2004, Russia accused the U.S. of supporting the revolutions in Ukraine and Georgia, and raised objections when the Bush administration positioned U.S. ballistic missile defense systems (BMD) in Poland and the Czech Republic. Russia then positioned its own missiles in Kaliningrad, the former East Prussia. In 2008, Russia opposed Kosovo's declaration of independence from Serbia. In August 2008, Russia blamed the U.S for supporting Georgian President Mikheil Saakashvili in a war against separatist South Ossetia. At one point, Georgian and Russian forces exchanged fire.
In 2014, NATO canceled all attempts to cooperate with Russia, in response to the invasion of the Crimea. Four years later, Russia attempted to assassinate Sergei Skripal, a British citizen living in the U.K.
The current invasion of Ukraine is making cooperation between the West and Russia less likely, while increasing the chance of war.
Ukraine became independent in 1991, shortly after the collapse of the USSR. In 2004, Viktor Yanukovich, a pro-Russian candidate, won a general election, which was presumed to have been rigged. In 2014, Russia backed separatists in the Donbas region, sparking off a conflict in which
an estimated 15,000 people died before the 2022 invasion of Ukraine. In 2019, pro-European candidate Volodymyr Zelenskyy was elected president of Ukraine, and the country began its pivot back to the West. In 2021, Zelenskyy asked President Biden to support Ukraine in joining NATO.
In December 2021, Russia began deploying troops close to its border with Ukraine. At the peak, 190,000 Russian soldiers were threatening Ukraine. Putin demanded that the U.S. remove its weapons from Eastern Europe. In response, the U.S. sent 3,000 troops to Poland and Romania. In February 2022, Russian-backed paramilitaries seized parts of Ukraine's Donbas region. Shortly after, Putin recognized the region's independence. Three days later, on February 24, 2022, Russia invaded Ukraine. Since the invasion began, the U.S., NATO and the E.U have been supporting the Ukrainian military with weapons, money, and intelligence.
Smaller nations, particularly in Southeastern Europe, are worried about being gobbled up, should Russia continue its expansion. Apart from the threat to U.S. interests in continental Western Europe, there is also the threat of Russia's expansion into the Arctic, positioning submarines and missiles, which could potentially threaten shipping and freedom of navigation in the North Sea, as well as possible attacks on Canada, Alaska, and Scandinavia. Most recently, Finland and Sweden have been given permission to join NATO.
China
China seeks to surpass the U.S. militarily, economically, technologically, and in terms of global influence. The FBI identifies China as the greatest threat to the U.S. in terms of information warfare. China coopts U.S persons, politicians, academics, and businesspeople, to support legislation which is favorable to Chinese Communist Party. Beijing's stated goal is to become the world's number-one superpower, a goal they are slowly achieving through predatory lending to developing countries, systematic theft of intellectual property, as well as hacking and other cybercrimes.
U.S. Defense Secretary Lloyd Austin identifies China as the single greatest threat to the United States. While he also considers Russia a threat, he pointed out that China, unlike Russia, has the stated goal to remake the world order in their own image and that China has the economic and military capability to do so. The Department of Defense reported that, in China and Russia, the U.S. now faces two hostile nuclear powers.
Chinese President Xi Jinping has vowed to capture Taiwan, and has declared that China has the right to use force to do so. If he launches an invasion, given the ambiguity of the Taiwan Policy Act of 2022, it is unclear if Washington would go to war. President Biden, however, has publicly stated, on several occasions, that the U.S. would defend the island nation. Japan also identifies an attack on Taiwan as an attack on Japan, because a People's Liberation Army (PLA) invasion of Taiwan is sure to violate Japanese air and sea space. If Japan is forced to defend itself, the U.S. is treaty-bound to join the fight. Consequently, Taiwan is the single most likely flashpoint for a war between the U.S. and China.
Iran
According to the Annual Threat Assessment of the U.S. Intelligence Community, published in February 2022, "Islamic State of Iraq and Syria (ISIS), al-Qa'ida, and Iran and its militant allies, will take advantage of weak governance to continue to plot terrorist attacks against U.S. persons and interests, including to varying degrees in the United States, and exacerbate instability in regions such as Africa and the Middle East."
While Russia is dominating headlines with the Ukraine invasion and China's economic, political, and military expansion is monitored by the media, as well as national security and military intelligence agencies, Iran and Iran-sponsored terrorism remains the third-largest challenge, according to the U.S. intelligence community. Iran's threat to the U.S. and U.S. interests in Israel, Saudi Arabia, and the Middle East include direct missile attacks, cyber attacks, assassinations, and sponsorship of terrorist organization and proxy forces, as well as the increasing danger posed by Iran's nuclear enrichment program.
Iran projects its own power in the Middle East and North Africa, eroding U.S. influence. In particular, Iran threatens U.S. military and civilians in the region, Israel, and U.S. oil-trade partner Saudi Arabia. Although the relationship between the United States and Saudi Arabia has been fraught with difficulties, Saudi Arabia is crucial to U.S. interests, because they are an important oil trade partner, a weapons trade partner, and they offer support for the internationalization of the U.S. dollar. Additionally, U.S. forces use Saudi Arabia as a base of operations to counter other threats in the region, such as Iran. As important as Saudi Arabia is to U.S. operations, they are not exactly a reliable ally. In October, OPEC, which is led by Saudi Arabia, refused a U.S. request to raise production volumes. Many in the U.S. Congress advised the president to stop providing Saudi Arabia with weapons, which would leave the kingdom vulnerable to an Iranian attack.
Saudi Arabia, which shares intelligence with the United States, warned in November 2022 of possible Iranian attacks on targets inside of the Saudi territory. Iran was also blamed for missile attacks on Saudi refineries in 2019. Iran backs Shia forces in Iraq, Azerbaijan, Bahrain, and Lebanon, which fight proxy wars against Western countries and Sunnis in the region. Iran supports terrorist groups, including Hammas, as well as Lebanese Hizballah, Shia militias in Iraq, the Huthis in Yemen, and provides direct support to the regime in Syria. Through their support of the Syrian government, Iran and Russia together are indirectly responsible for the deaths of over 400,000 Syrians.
Iran often engages in provocative actions against U.S. Navy vessels in the Persian Gulf and the Strait of Hormuz. Over the past three years, Iran's Ministry of Intelligence has been responsible for cyber attacks, including attacks on Israeli water infrastructure in 2020, the Boston Children's Hospital in 2021, and Albania's government in 2022.
In September, Iran captured two U.S. Navy drones. In 2020, Iran launched missile attacks on Iraqi bases hosting U.S. forces. In August 2022, the U.S. Department of Justice formally charged a member of Iran's Islamic Revolutionary Guards Corps, Shahram Poursafi, with attempting to pay for the assassination of former U.S. National Security Advisor John Bolton and of a second individual, who authorities believe was former Secretary of State Mike Pompeo.
Iran has also sold drones to Russia which are now being deployed in Ukraine. U.S. authorities believe that the August shipment of Mohajer-6 and Shahed-series drones to Moscow is the first of many planned transfers of Iranian unmanned aerial vehicles (UAVs) of various types to Russia. In October, Iran agreed to sell Russia surface-to-surface missiles, as well as more drones.
With over 3,000 missiles, Iran has the world's largest arsenal of conventionally armed ballistic missiles, many of which are precision-guided, with ranges of up to 2,000 kilometers. And this does not include Iran's growing supply of land-attack cruise missiles. While Iran does not possess nuclear capabilities yet, many of these missiles are capable of carrying a nuclear payload. For this reason, watchdog agencies keep a close eye on Iran's nuclear development programs. In August 2022, Iran's Revolutionary Guards Commander-in-Chief Hossein Salami threatened that there were "hundreds of thousands of missiles" pointed at Israel.
The threat from Iran has increased since anti-government protests started in September 2022. The government has reacted violently to the protests, killing at least 130 protesters. In October 2022, the country's Supreme Leader, Ali Khamenei, publicly blamed the protests on the U.S. and Israel.
The Institute for Science and International Security monitors the threat posed to the U.S. from Iran. As of October 2022, the institute ranked the Iran threat as "high danger," 130 out of a possible 180. The assessment is conducted across six dimensions, each of which is assigned a score of 0 to 30 points. Hostile actions scored 22 out of 30; hostile rhetoric, 28; lack of transparency in compliance with nuclear inspections, 17; nuclear breakout, 30; sensitive nuclear capabilities, 17; and beyond breakout, converting highly enriched uranium into nuclear weapons, scored 16. The institute concluded that Iran's recent hostile actions and deeds, as well as speculation that they are closing in on nuclear weapons technology, have increased the threat level.