ADB Project to Help Boost Inclusive Tourism in Vietnam's Secondary Towns
The Asian Development Bank (ADB) has approved a $45 million loan to help Viet Nam transform secondary towns into more economically inclusive, competitive tourism destinations.
The Second Greater Mekong Subregion (GMS) Tourism Infrastructure for Inclusive Growth Project will construct climate-resilient transport and urban infrastructure needed to boost tourist arrivals and tourism services investment in Hoa Binh, Nghe An, Quang Binh, Quang Tri, and Thua Thien Hue provinces. It will also develop urban green spaces and public beaches in these provinces, where the project is expected to benefit about 168,000 residents and more than 8 million visitors annually.
"Tourism is growing rapidly in Viet Nam, but most growth and corresponding socioeconomic benefits are concentrated in a few gateway destinations. To promote more inclusive and sustainable growth, it's important for Viet Nam to increase public and private investment in secondary towns," said ADB Project Administration Unit Head for Viet Nam Mr. Steven Schipani.
Specifically, the project will upgrade about 31 kilometers (km) of urban-rural roads and 13 passenger piers to provide visitors and residents with convenient access to cultural and historic sites in all participating provinces. To help Nghe An's Cua Lo town attract more and higher-spending visitors year-round and adapt to climate change, the project will rehabilitate a 5.5-km seawall and beachfront drainage, improve public recreation areas, and expand market space for local vendors. Quang Tri's Cua Viet and Cua Tung beaches will benefit from similar investments.
Using training, certification programs, and policy incentives, the project will also help ensure that tourism management in project areas meets standards set by the Association of Southeast Asian Nations.
The integrated project design incorporates lessons from more than 15 years of ADB support to foster inclusive and sustainable tourism in Viet Nam. This includes the ongoing 2014–2019 GMS Tourism Infrastructure for Inclusive Growth Project and successfully completed GMS Sustainable Tourism Development Project and GMS Mekong Tourism Development Project.
UNWTO and Facebook: Leverage Digital Marketing to Restart Tourism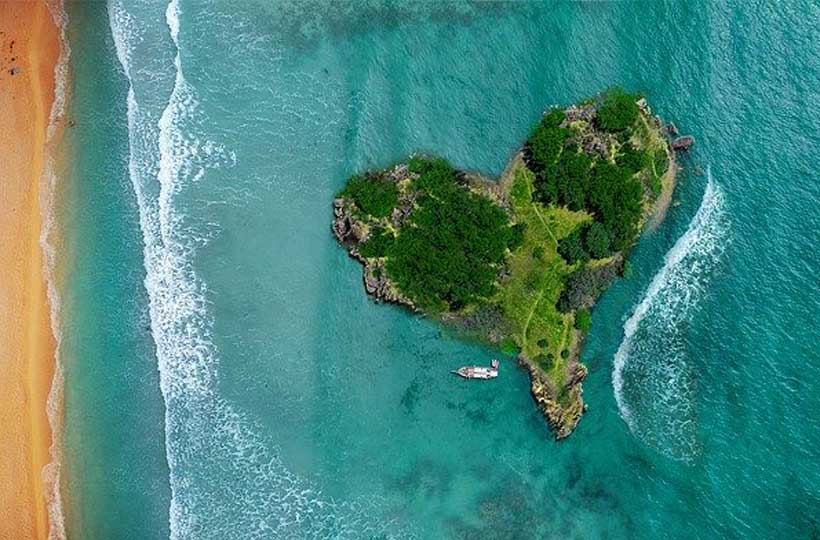 The World Tourism Organization (UNWTO) and Facebook have partnered to help global destinations make use of the power of digital marketing as they look to welcome tourists back safely.
Over the past year, the United Nations specialized agency for tourism has been supporting its Member States on a series of initiatives relating to market intelligence and marketing. Now, as tourism begins to restart in some parts of the world, a series of special sessions were held jointly with Facebook to deliver a range of key insights into how the effective use of digital marketing can help destinations gain a competitive advantage in the challenging months ahead.
Three sessions, one each in English, Spanish and French, welcomed participants from 30 countries. The sessions focused on Facebook and Instagram Communication Insights and Best Practices, with participants also given an overview of digital tools and tips for communicating with their target audiences, including through Messenger and WhatsApp. Alongside this, the sessions highlighted the importance of metrics and other key tools in measuring the success of digital marketing campaigns, and role of advertising and creativity in reaching new audiences.
Sandra Carvao, UNWTO Chief, Market Intelligence and Competitiveness, says: "We are very happy to have Facebook on board with us to bring the fundamentals and best cases of digital marketing to our Members. Our partnership will help destinations be better prepared for a new market framework and allow them to use data and digital marketing to reach new audiences and restart their tourism sectors.
Nicolai Gerard, Facebook EMEA Government Politics & NonProfit Marketing Solution Director says: "We are very pleased to work with UNWTO to help global destinations take advantage of all the benefits that digital solutions and tools can offered. In the times we are living, it is key for the travel industry to implement digital marketing strategies to accelerate the road to recovery. With this partnership, we believe that travel destinations will gain the necessary tools and skills that will allow them to use all the services available through our family of apps".
Advancing Harmonized Travel Protocols and Financing Tourism's Survival
The World Tourism Organization (UNWTO) has again convened its Global Tourism Crisis Committee to lead the sector in harmonizing travel and health protocols and securing vital financing for businesses struggling to survive an historic crisis.
The ninth meeting of the Crisis Committee advanced solutions to the biggest challenges standing in the way of international travel returning.
Committee members, drawn from political leadership, international organizations, including UNWTO's sister UN agencies, finance and the private sector, discussed the Crisis Committee's Recommendations, which focus on four core areas: the resumption of safe, cross-border travel; promoting safe travel at all points of the tourist journey; providing liquidity to tourism businesses and protecting jobs, and restoring confidence in travel.
The virtual meeting was co-hosted by the Kingdom of Saudi Arabia. Opening the proceedings, the Minister for Tourism, His Excellency Ahmad bin Aqil Al Kateeb, said: "Saudi Arabia has been collaborating with partners across the public and private sectors both regionally and globally to accelerate the resumption of international travel. The facilitation of safe and seamless travel is the only way to restore confidence among travelers and tourism businesses, which will ultimately be the drivers of the sector's recovery."
Harmonized protocols and building confidence
The Committee backed the proposed EU Digital Green Pass as an example of joined-up protocols for other regions to follow. Addressing the meeting, EU Vice President Margaritis Schinas said that "we can make summer 2021 the beginning of the post-pandemic era, one that is safer, more sustainable, more resilient and more prosperous". He stressed that "the tourism sector can – and should – be at the forefront of this effort, leading the recovery of the European and the global economy".
Mr. Schinas also outlined the work being done to raise consumer confidence in tourism, already devastated by issues surrounding cancelling and refunding travel services and noted: "UNWTO's efforts to develop an International Code for the Protection of Tourists are most welcome". The landmark legal code is one of several key UNWTO initiatives aimed at restoring confidence in international travel.
Also at the Committee, UNWTO and IATA (the International Air Transport Association) announced the forthcoming launch of a new Destination Tracker. This tool will be available on the websites of both organizations and provide comprehensive and up-to-date information on the restrictions and requirements of airlines and destinations, allowing tourists to make informed choices.  
Recommendations for Recovery
The Recommendations of the UNWTO Global Tourism Crisis Committee highlight the importance of basing policies on current international health and aviation regulations, including but not limited to provisions from the World Health Organization (WHO) and those the International Civil Aviation Authority (ICAO), most notably its 'Take Off' guidance and the work of its Civil Aviation Recovery Taskforce (CART). The Recommendations also call for the creation of Public Health Corridors, the implementation of digital health solutions and the development of a common "traffic-light" system as a recognizable risk management framework. In presenting the Recommendations,  the Minister of Tourism of Greece and Chair of the UNWTO Crisis Committee's Technical Group, Harry Theoharis, said that "this year we have more tools in our arsenal, including vaccinations, to address all concerns of travellers and people employed in the tourism sector."
Financing tourism's survival
Through the Global Tourism Crisis Committee, UNWTO also advanced on its work addressing one of the other key challenges facing global tourism, namely the sudden halt of tourism cash flow and the need to support businesses and protect jobs. Along with ICAO and the WHO, UNWTO is one of the only UN agencies working with the OECD on its International Mobility Initiative. UNWTO is also working closely with the European Bank for Reconstruction and Development (EBRD).  
OECD and EBRD again contributed to the latest meeting of the Crisis Committee, advancing coordinated efforts to both support tourism businesses through the current crisis and also to build future resilience and achieve greater sustainability, including through promoting green investments in the sector. Also updating the Committee were the Inter-American Development Bank (IDB) and the International Finance Corporation (IFC), with their representatives focusing in particular on the potential role of innovation, green investments in tourism and on supporting businesses, now and during the recovery phase.
Vaccinate SIDS to Restart Tourism Kickstart Recovery, UNWTO Urges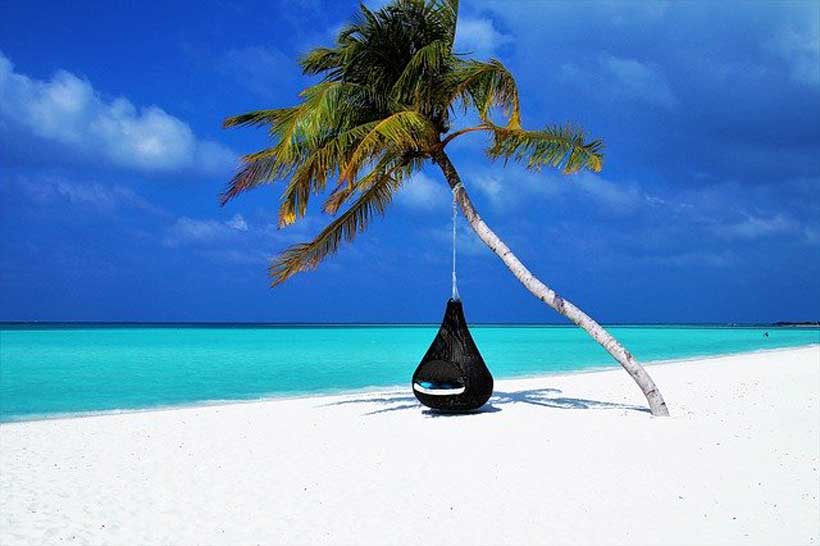 The World Tourism Organization (UNWTO) is calling for the international community to show solidarity with Small Island Developing States by ensuring they have access to COVID-19 vaccinations.
With tourism a leading employer and economic pillar for many of the SIDS, the United Nations specialized agency has stressed that pledges to ensure 'nobody is left behind' in the recovery phase of the crisis must be backed up with firm actions. Given the relatively small size of the populations of the SIDS, the cost of mass vaccinations will be minimal compared to the potential benefits of restarting tourism. Moreover, given tourism's wide value chain and proven ability to create opportunity for all, the impact of rolling out mass vaccinations and allowing tourism to restart, will go beyond economic benefits.
UNWTO Secretary-General Zurab Pololikashvili says: "By sharing vaccines with Small Island Developing States, the international community can help accelerate the restart of tourism in these leading destinations. Due to the size of the populations of the SIDS, the cost of mass vaccinations will be small, but the benefits will be significant. It will restore confidence in visiting SIDS, allowing the many social and economic benefits of tourism to return."
Secretary-General Pololikashvili made the comments after a meeting with His Excellency Dario Item, Ambassador of Antigua and Barbuda to Spain, at the UNWTO headquarters in Madrid. One of the 38 SIDS, Antigua and Barbuda is a top tourism destination and is looking to the restart of tourism to protect businesses and jobs and economic growth at both the national and local level. Ambassador Item affirmed Antigua and Barbuda's application to become a Member State of UNWTO, pending ratification by the upcoming UNWTO General Assembly (October 2021, Marrakesh, Morocco).
According to UNWTO data, prior to the start of the pandemic, tourism accounted for more than 30% of total exports in the majority of the 38 SIDS. In some countries, this proportion has risen as high as 90%. The significance of tourism makes these destinations especially vulnerable to falling tourist numbers, making the timely restart of the sector of vital importance.