Western strategic mistake in the Middle East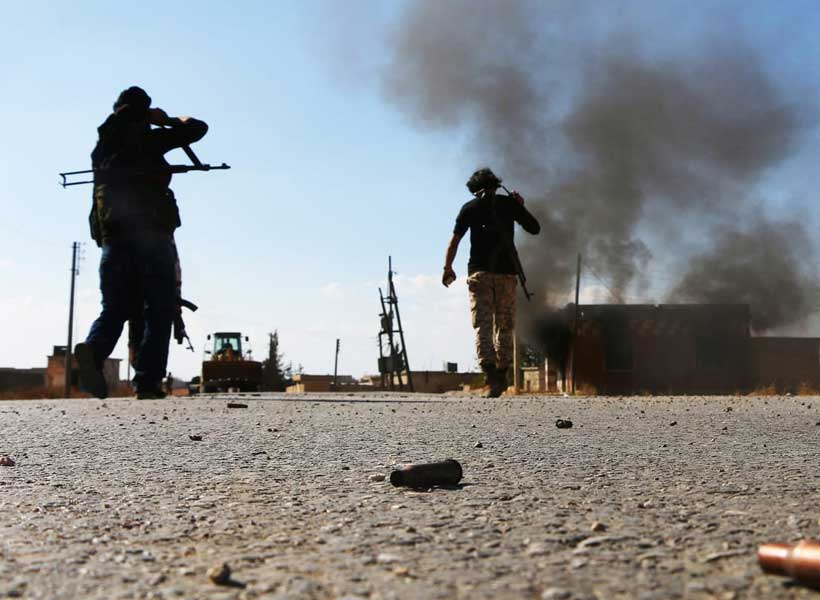 The widespread terrorist acts and catastrophic events of 2016 in Europe have revealed new approaches to extremist and radical groups to create fears among Westerners.
The investigation of the destructive actions of two past years has shown that such terrorist operations were based on networked and coordinated approaches. That is, the terrorist cells carried out their destructive actions based on a timetable group plan. In such circumstances, it is possible to observe such behaviors, given the familiarity of security guards and intelligence agencies in Europe, but it is difficult to change the approaches to monitoring such actions in the two past year. Instead of taking collective action, terrorists use the means of mass destructive actions in their new ways. In such a situation, a person kills public places instead of communicating with the supporters or members of terrorist currents such as ISIL with the aim of shedding people's blood. Events like the French Nazi Crusade, or the accumulation of people in Germany, have been blamed for such an approach. Naturally, the use of such methods and the use of public transport vehicles, or even sticks and gadgets, has provided security and intelligence agencies with a great deal of difficulty in detecting criminal agents.
Evidence suggests that in the new approaches of the ISIL, they are seeking to use any means to achieve their goals, and it is natural that in these circumstances the concept of security in Europe has a change undergone. From another perspective, the use of such practices shows that the Isis are seeking to use any means to demonstrate their power and, along with this issue, to supporters and groups that want to recruit and join terrorist groups. They order that they do not necessarily have to endure the journey to accompany them, but that pro-active agents can arrange their subversive moves at the same location. The facts indicate that the only wolves used for ISIS terrorist groups are the instigation of this issue to Westerners, which, despite the efforts of some countries to eliminate ISIS's fears, and fears of Europeans from recurring events the terrorists will not end.
ISILs are always trying to organize people from the corners of the world for terrorist acts; those who are known for wolves only because of the nature of isolation and psychological frustration. That is why, with many beliefs, this group is now considered to be the most dangerous terrorist organization. In the current situation, although the possibility of reversing and defeating ISIL in the region and eliminating the danger of the formation of the Islamic Emirate of Iraq and the Shamal seems probable, it is important to understand that different groups, including ISIS and other organized terrorist groups, are based on ideological. It seems that in such a case, the disintegration of the organization will not eliminate ISIL's thoughts, but those who have such intellectual foundations will underground forms of state-controlled current state of affairs. Continue their terrorist operations.
While the West's false policy on dual use of terrorism against the developments in the region, especially in Iraq, Yemen, Syria and Libya, is a major contributor to terrorism, the immigration of citizens from different countries, including Europe to Syria and the return of Western terrorists to Europe. Today, more than any other country in Europe is the target of ISIS attacks in Europe, which in the developments in Syria, we saw that the country adopted the strongest positions in support of irresponsible armed groups and some terrorist groups.
We are now witnessing an unholy unity among apparently secular currents claiming liberty with radical Fascist currents and their consensus over the limitation of Islamic groups and the suppression of Muslims. In fact, now, the West is not only captured by ISIS terrorist incidents, but is also threatened by extremist rightwing people who have received a high vote in some elections because of Islamophobia. The same groups that have tackled the asylum seekers have been slogans for victorious dynasties.
On the one hand, non-Muslims who carry out acts of terrorism on the basis of personal or even religious beliefs carry out terrorist acts, the westerners regard the disciples, but at the same time, any Muslim who subjugates propaganda acts based on non-Islamic and non-religious ideas of the Islamic State is a circle Muslims consider his actions taken from Quranic teachings.
Along with this, it should be noted that the West is fully aware of Saudi Arabia's role in current supporting terrorist. The evidence clearly shows the country's financial and spiritual backing of the jihadist Salafi in 2001 and Takfiri Salafi since 2011, and the US Senate's 28-page report contends. However, an attempt by Western countries to pressure Saudi Arabia or change it's political, military, and economic relations with the country does not take place.
At the beginning of the formation of ISIS, the West had the hope that with the issuance of radical Islamists to Syria and Iraq and the emergence of conflicts among Islamic countries, the Takfiris' duty would be completely determined, and the countries of the region would be involved in tribal conflicts. The formation of such a subjectivity in the West, of course, was due to the fact that the insecurity of the region would provide a platform for Islamism and their more active presence in the Middle East and West Asia, but we saw that prostitutes of the chickens return to the nest in Europe, and that the boomerang ISIS sat back in the heart of Europe.
Of course, not all terrorist attacks in Europe can be attributed to the organization of ISIS, and it seems that the basic premise of terrorists is based mainly on the basis of their thinking and reasons, such as family and mental problems, on subversive acts. ISIS, however, uses all its media capabilities to take advantage of these actions, and it has tried to magnify its operational capability by assigning individuals who have sometimes died as a result of terrorist acts and suicide attacks.
On the other hand, terrorism should be viewed as a global issue, and at the same time it should be emphasized that foreign policy of some countries and their interference in the affairs of other countries is one of the factors of the emergence and spread of terrorism. These countries must rethink their policies in order to provide a ground for the elimination of terrorism.
Countering Terrorism: 2023 and Beyond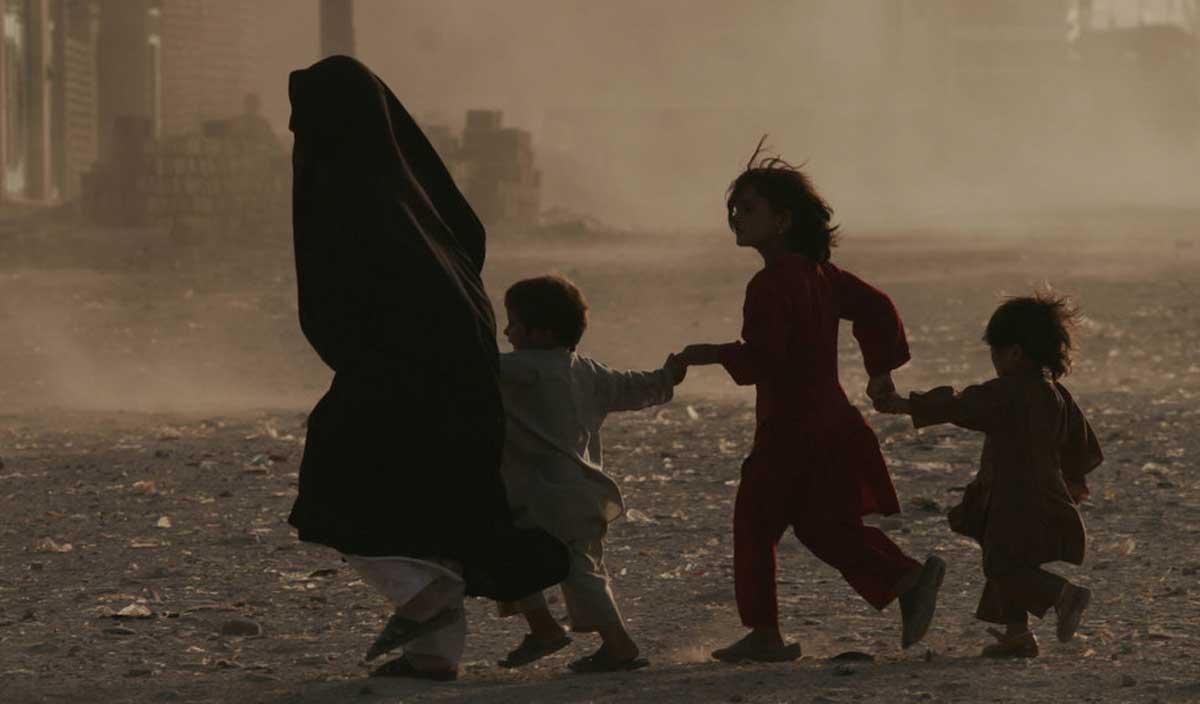 Pakistan has carried three significant issues from 2022 into 2023. These include political instability, a dwindling economy and resurging terrorism. With respect to terrorism, Afghanistan has assumed centre stage. Following the withdrawal of US forces on 15 Aug 2021, there was initial jubilation in Pakistan over Taliban's triumph. It stemmed from the perception that US military presence in the region and drone strikes were the leading sources of regional instability.
2022 ended for Pakistan with an upsurge in terrorist activities and accordingly the New Year started with a meeting of the National Security Committee (NSC). The press release following the meeting reiterated NSC's resolve to 'have zero tolerance for terrorism in Pakistan and reaffirmed its determination to take 'on any and all entities that resort to violence.' This is a welcome decision by the government and state organs.
Pakistan's counterterrorism (CT) efforts gained momentum following the unprecedented Army Public School (APS) massacre of 2014. Some have compared it to Pakistan's 9/11. The tragedy was relatable to all of Pakistan regardless of the so-called ethnic, regional or sectarian divides. The inhumane attacks brought the civil and military leadership together in assigning this scourge of terrorism the priority that it deserved. The most prominent outcome was a National Action Plan on countering terrorism that enjoyed broadest possible political support.
Subsequently, the united stance against terrorism enabled unprecedented successes in rooting out terrorism. However, it appears that the reduction in terrorist activities led to a sense of complacency which was further aided by growing political polarisation that had more to do with differences on domestic, economic and foreign policy issues. Unfortunately, the US withdrawal from Afghanistan occurred at a time when Pakistan was struggling with internal politics. Apparently, the eventual prevalence of Afghan Taliban against a super power that they had been resisting for two decades, emboldened the Tehreek-e-Taliban Pakistan (TTP) to think that it could similarly attrite the Pakistani nation and its state organs.
TTP's motivation seems to be misplaced for primarily three reasons. First and foremost, the Armed Forces and Law Enforcement Agencies (LEAs) of Pakistan are fighting this war to provide a safe and secure environment to the future generations of the country – including their own children; unlike the US and coalition forces that neither had a clear objective nor a consistent policy to follow. Second, much of Afghan Taliban's acceptance at the domestic level was based on the fact that they were fighting a foreign occupant – which is not the case for TTP. Thirdly, the Afghan Taliban assumed power by virtue of force rather than the will of the public and that is why they struggle to gain legitimacy at home and abroad.
Pakistani political leadership might differ on the possible approaches to dealing with this issue, but there certainly is no appetite for letting the TTP and associated factions consolidate power to a degree that they are able to challenge state's writ at a level comparable to yesteryears. However, display of a united front by the various ruling parties at the Centre and provinces will help demonstrate that there will be no tolerance for terrorist activities no matter which political party assumes power.
TTP's threat against the leadership of two ruling parties is an attempt to exploit the current domestic political divide. Political mudslinging on this issue only helps the enemy's cause. The ongoing struggle for power between the political parties should not enable TTP to consolidate power in the interim period. Otherwise, it will become a greater threat for the next government to deal with. During the previous election years, terrorist outfits were successful in targeting the leadership of various political parties during their election campaigns and arguably changing the election outcomes by terrorising the electorate. It is in shared interest of all the political parties to avoid a repeat of such a scenario.
While the politico-military leadership establishes a united front at home, it will be important to deny external actors the ability to exploit Pakistan's internal situation. Pakistan has been at the receiving end of accusations even as it presents irrefutable evidence of external involvement in terrorist activities inside the country. As Pakistan continues to expose foreign involvement, it ought to simultaneously deny foreign actors fertile ground to exploit at home. Previously, the foreign threat was limited to the Eastern front but now it has expanded at an unprecedented level to the Western front where the Taliban government is either complicit or unable to check use of its territory to launch terrorist attacks against Pakistan.
2023 is likely going to be the year of General Elections in Pakistan. Whichever party assumes power, it is important that it looks at counterterrorism as a long-term operation that will require broader political support, less in-fighting and an ability to stay the course impervious of temporary gains and setbacks which will inevitably be a part of the process.
A Rift Getting Deeper: TTP and IEA parting their ways?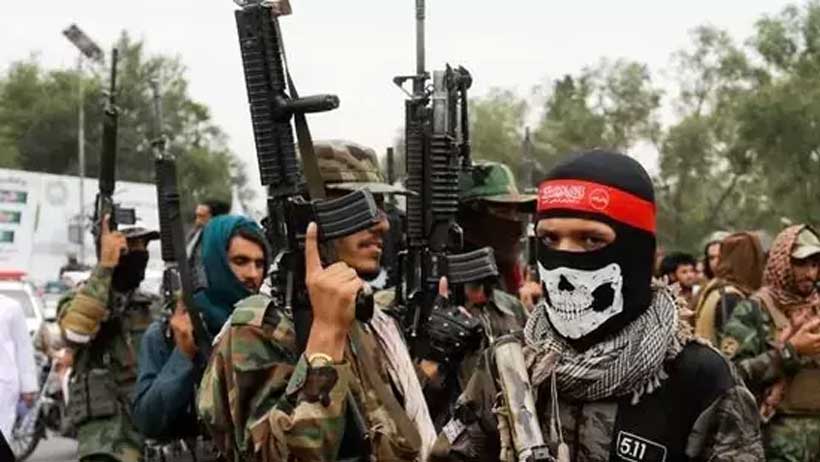 A few days ago, an alleged audio of Tahreek Taliban Pakistan (TTP) chief, Noor Wali Mehsud has caught the attention of those who keep a close eye on terrorist groups operating in Pakistan, especially Tahreek e Taliban Pakistan (TTP). Through this audio, Noor Wali has sent a message, to TTP fighters to pick up arms against the Islamic Emirate of Afghanistan (IEA) after its search operation in provinces along the Pak-Afghan border. Since the takeover of Kabul, some security analysts had predicted the possible collaboration of IEA with TTP. Still, the evolution of TTP strategies and its ideological shift from being a branch of IEA to being an opponent of IEA was observed. Only those who have kept a sharp eye on TTP activities know that TTP is now a threat to the Islamic Emirate of Afghanistan.
The reason behind the shift in TTP's strategies:
What compelled TTP to give such a big statement? This question comes to everyone's mind, the below discussion is made in context to this question. The ideological standing of both TTP and IEA is far different. Afghan Taliban are ethnic nationals. They have only fought a war against foreign forces for Afghan territory and have never claimed any region beyond the borders of Afghanistan. However, TTP has long taken inspiration from Al-Qaeda, which has expansionist objectives and deadly takfiri ideology to create a falsified identity of believers and non-believers, only to legitimize its terror activities in the name of Islam. Hence, following the footprints of such a radical organization, there is a significant possibility that TTP will join hands with ISKP against IEA.
Question of natural and forced alliance:
Since the Kabul takeover, TTP has tried to align with IEA, thus, giving it the camouflage of a natural alliance. TTP's leadership also manifested this narrative in its statements and activities. But the ideological drift and conflicting objectives show that TTP's so-called alignment with IEA was one-sided and enforced. After the Kabul takeover, TTP tried its well to be a part of IEA but by rigid stance, IEA always cleared in their statement that TTP and IEA are two different groups, having different inspirations and goals.
Pakistan's role that TTP in using Afghan soil:
Pakistan has been fighting TTP since 2003. In April 2022, Pakistan Air Force (PAF) struck the hideouts of Tehreek e Taliban Pakistan along the Durand Line. This strike highlighted that a group within IEA was keen on providing safe havens to TTP. Hence, diplomatic pressure was mounted on IEA to eradicate TTP from the strategic provinces of Kunar and Khost.
Chance of Mutual tussle between TTP and IEA:
Is there another conflict going to happen in the region? Now, the battle is the same, but the opponents are different. The so-called narrative that claims IEA and TTP were on the same table is wrecking after TTP chief Noor Wali Mehsud and IEA spoke's person Zabiullah Mujahid's statements." They are not, as an organization, part of IEA, and we don't share the same objectives," Zabiullah Mujahid said in reaction to TTP chief Noor Wali Mehsud's claims of being a part of the IEA. Now, the TTP chief has alerted his fighters for war. It would create complexities in the region. IEA acted as a mediator between the government of Pakistan and TTP to make peace in the region. Additionally, Zabiullah mujahid also mentioned that We advise TTP to focus on peace and stability in their country. This is very important so, they can prevent any chance for enemies to interfere in the region, and we request Pakistan to investigate their demands for the better of the region and Pakistan.
Mujahid added that the TTP was Pakistan's internal matter "The IEA stance is that we do not interfere in other countries affairs. We do not interfere in Pakistan's affairs."
After this emerging rift, would it be possible for IEA to counter TTP? IEA is struggling to stabilize the state after Kabul take over. Nowadays, Afghanistan's security and economy are on the verge of chaos. It would not be able to engage in other conflicts nor do they have the power to do so. And if they engaged in battle with TTP, an alliance of ISKP and TTP can hurt Afghanistan. But if they counter them, there is a chance to get international sympathy and maybe recognition because it will endorse the Doha agreement, as Recognition has become a dire need in Afghanistan.
Conclusion:
In a nutshell, it won't be inappropriate to assume that another war will break out, and it is likely more drastic than the last ones. Despite all the hurdles, it is an opportunity for IEA to gain global sympathy for its recognition and to legitimize its regime. If the IEA becomes successful in convincing the world by taking action against terrorist outfits and extremism in its ranks, it will not only pave the way for its recognition but also meet with the minutes of the DOHA Accord to not allow any violent non-state actor to operate within Afghan territory.
Pakistan in a quagmire: Resurgence of terrorism along with its relations with Afghanistan
When Taliban took over Kabul in August 2021, a large faction of the Pakistani society including mainstream politicians amused the fact that reins of Kabul had become in control of Taliban. One obvious reason for this felicitation was the much awaited perceived stability in neighboring Afghanistan which had direct impact on Pakistan. The other reason for jubilation in some factions was about the solidarity with regards to the identity of Afghan people. As brotherly nation, perseverance of Afghan people against the scourge of prolonged war, that too against the strongest military alliance, was a matter of inspiration for many in Pakistan. However, the formal response of the government was very much aligned with the global response. Islamabad did not officially recognize the interim government of Taliban. The eventful month of August, 2021 was followed by some key developments.
Considering the geo-political change in the neighboring Afghanistan, Pakistan started to rethink its strategy at the western border. Through a backdoor channel, Islamabad approached the Taliban government to ensure the security of its western border from the hideouts of TTP living in Afghanistan. In short, Pakistan wanted the Taliban government to take strong action against TTP. However, in response to that, Kabul with TTP onboard, came up with a "quid pro quo plus" approach. It urged the Pakistan's government to have a formal agreement with TTP which later on proceeded through a back door channels. In the agreement, TTP agreed for so called cease-fire along and inside Pakistan's territory in exchange for cessation of Pakistan's military operation against TTP. Moreover, the strangest of demands that Pakistan agreed to, was providing, the previously expelled TTP associates, with permission to come back and reside in districts of the tribal area. On the other hand, second critical development following the fall of Kabul, was Pakistan's stance in the international community with respect to humanitarian concerns in Afghanistan. Pakistan's foreign minister repeatedly urged the International community to establish a meaningful dialogue and engagement with the fragile state of Afghanistan to help the people of Afghanistan. He frequently argued that alienation of a rouge actor prompts even harsher human rights violation by that actor. Hence the world should not neglect Afghanistan and the people of Afghanistan Rather, it should accept the reality and engage with Afghanistan.
However, it is extremely unfortunate to write that, both the aforementioned developments, gave rise to a Pro-Taliban sentiment vis-à-vis Pakistan. Nevertheless, the same sentiment has often been misrepresented in the western literature, and the same narrative has also been used to demonize Pakistan at the international forums. However, in reality Pakistan had been the most affected country by terrorism and it had been fighting against the scourge of terrorism since over a decade now. What is even more unfortunate is that in the recent past, TTP announced to resume its nefarious terrorist activities in Pakistan. As a result, a spike in terrorist events specifically in KPK province has been witnessed. The December 21st,2022 military operation is a testament to aggravating law and order situation in the country, in which a group of 25 TTP associated terrorists had been killed, while holding a CTD compound, hostage in Bannu.
Because there is a resurgence of terrorism coupled with the international criticism due to perceived relations with Afghanistan under Taliban. "Pakistan is appeared to be in a quagmire."
Now, what Pakistan can pursue to undo this, is to redevise a comprehensive plan of action against terrorism in KPK and former FATA. It should also formulate a clear strategy at the western border not to tolerate any presence as well as influx of militants from Afghanistan. Moreover, for future, the state of Pakistan should also learn from the abysmal agreement that it went in with a Non-State Actor (NSA). For NSA's an agreement is nothing more than a concealing tool for a limited survival. It is because of the three reasons. First, an agreement is always done between two responsible actors; terrorist group like TTP has no burden of responsibility neither in a domestic setting nor at the international level. Whereas, a sovereign state has immense responsibility at the domestic and international level. Second, an agreement between two states holds significance because of the perceived repute in the international system, Whereas, for a non-state actor like TTP, International reputation never comes into the equation as such groups are already infamous for their terrorist agenda. Third, States are mostly bound to stick fast to their bilateral or multilateral agreements, because of the fear of diplomatic and economic sanctions once they pull back from the agreement. Whereas in case of Non-state actors, there exist no such incentive to remain in the agreement.
Considering all the three reasons, it is quite evident that engaging with TTP for so called ceasefire agreement was neither viable nor will it ever be, particularly because, as a state, Pakistan would have to offer a lot in exchange to absolutely nothing. Moreover, because of such an agreement, Pakistan would itself invite criticism from the already skeptical international community. Hence for Pakistan, no tolerance policy against terrorism is the only option possible in order to lower domestic and international cost simultaneously.