Preparing teachers for the future we want
At its annual meeting in Montego Bay, Jamaica, from 5-9 November, the International Task Force on Teachers for Education 2030 adopted a declaration focused on ensuring that teacher issues stay at the centre of the global education agenda.
Through this declaration, the Teacher Task Force reinforces its vision that at the heart of the right to education is a highly valued, qualified, and well-trained teaching profession. It therefore recommends that:
International partners should intensify efforts to develop robust definitions and classifications of qualified and trained teachers and strengthen cooperation and reporting mechanisms to ensure full monitoring of Sustainable Development Goal target 4c.
Governments should ensure adequate financing for all public goods, including the teacher workforce, and this should be achieved primarily through domestic resource mobilization based on socially just fiscal policies, rigorous measures against corruption and illegal financial flows, efficient and effective teacher policies and deployment practices, developed with the full involvement of teachers and their organisations, and continued focus on external resource mobilization to complement domestic resources for countries.
Moreover, the dual focus of the Education 2030 agenda on equity and learning puts teachers at the heart of policy responses that should foster equal participation and learning globally. Teachers can be an impactful equalizing force to overcome unequal life chances from birth. The massive recruitment of new teachers, particularly in least develop countries, with little or no training is a real cause for concern.
The Teacher Task Force also expressed its concern over the fact that teacher education has not kept pace with preparing new teachers to face the rapid changes in globalization, migration, demographic change, and technological advances that will mark the future of education.
Furthermore, teacher education in this increasing complex world must be forward-looking and prepare teachers who are continuous learners themselves. It must enable teachers to think about the kind of education that is meaningful and relevant to young people's needs in the different 21st century's learning environment.
The Teacher Task Force acknowledges the ever-growing importance of Information and Communication Technologies in education. However, technology should be treated as a supportive tool for teachers and not a replacement. Teacher education should therefore empower teachers to use technologies to support learning within a holistic and human-centred educational framework.
The Teacher Task Force also called attention to the fact that teacher education needs to be seen as career-long education and special attention should be paid to the nature of teachers' professional development, competency frameworks, curriculum development and professional learning communities/communities of practice. As teaching is a knowledge-based profession, teachers and trainers should be supported to continually update their knowledge base.
Through this declaration, the Teacher Task Force advocates for a teacher education that allows teachers to prepare learners to manage change and to be able to shape a just and equitable future, leaving no one behind.
This declaration reflects UNESCO's belief that the right to education cannot be fulfilled without trained and qualified teachers. Teachers are one of the most influential factors to the improvement of learning outcomes and UNESCO has for long been an advocate of better training for teachers to ensure inclusive and quality education for all.
UNESCO, which is one of the founding members of the International Task Force on Teachers for Education 2030, has supported its work since its creation in 2008 and hosts the Teacher Task Force Secretariat.
Cambodia loses duty-free access to the EU market over human rights concerns
As of 12 August, some of Cambodia's typical export products such as garments, footwear and travel goods are subject to the European Union's customs duties. The EU's decision to partially withdraw Cambodia's duty-free quota-free access to the EU market is now effective. The preferential treatment enjoyed by Cambodia under "Everything But Arms" (EBA) – the EU's trade arrangement for Least Developed Countries – is now temporarily lifted due to serious and systematic concerns related to human rights ascertained in the country. The EU enforces this measure while staying open to engage with Cambodia on the necessary reforms.
Commissioner for Trade Phil Hogan said: "We have provided Cambodia with trade opportunities that let the country develop an export-oriented industry and gave jobs to thousands of Cambodians. We stand by their side also now in the difficult circumstances caused by the pandemic. Nonetheless, our continued support does not diminish the urgent need for Cambodia to respect human rights and labour rights. I stand ready to continue our engagement and to restore fully free access to the EU market for products from Cambodia provided we see substantial improvement in that respect."
The withdrawal of preferential access to the EU market concerns approximately 20% of Cambodia's exports to the EU. Cambodia may still export those products to the EU but they will be subject to general tariffs applicable to any other member of the World Trade Organization. The remaining 80% of Cambodia's exports continue to enjoy preferential (duty-free, quota-free) access to the EU market.
The Commission, together with the European External Action Service (EEAS), will continue its enhanced engagement with Cambodia. The EU will keep on monitoring the situation in the country, with a particular focus on current restrictions in the areas of freedom of expression and civil and political rights, as well as land disputes and labour rights in the context of the ongoing reforms.
The EU is aware of the significant impact of the coronavirus pandemic on Cambodia's economy and employment and stands ready to support the country in its fight against the coronavirus crisis and towards economic recovery. This, however, does not waive the urgent need to ensure respect for human rights and labour rights in Cambodia.
Since February 2020, when the EU's decision on partial withdrawal was taken, the Cambodian Government could at any time have taken the necessary steps to fulfil the conditions allowing the European Union to fully restore EBA preferential access to the EU market. This remains the case.
The Cambodian authorities should take action to restore political freedoms in the country, to re-establish the necessary conditions for a credible, democratic opposition and to initiate a process of national reconciliation through genuine and inclusive dialogue. The Commission and the EEAS have outlined the necessary actions to the Cambodian authorities on numerous occasions, as well as in the Commission's Delegated Regulation. Actions include the reinstatement of the political rights of opposition members and the repeal or revision of laws, such as the Law on Political Parties and the Law on Non-Governmental Organisations. If the government of Cambodia shows significant progress, particularly on civil and political rights, the Commission may review its decision and reinstate tariff preferences under the "Everything But Arms" arrangement, in line with the provisions of the EU Generalised Scheme of Preferences.
Background
The "Everything But Arms" (EBA) arrangement is part of the EU's Generalised Scheme of Preferences (GSP). The GSP allows vulnerable developing countries to benefit from lower duties or duty-free exports to the EU, and hence stimulate their economic growth. It is a one-way arrangement: it does not require reciprocity vis-a-vis EU exports. Through the EBA arrangement, the EU grants duty-free and quota-free access to its market for all products – except arms and ammunition – from Least Developed Countries (as defined by the United Nations). Under the GSP Regulation, tariff preferences may be suspended in the case of "serious and systematic violation of principles" laid down in the international human rights and labour rights conventions listed in an annex to the GSP Regulation.
Based on serious concerns about the deterioration of political, human, land and labour rights in Cambodia, in February 2019, the Commission opened a procedure for a withdrawal of the EBA preferences granted to Cambodia. On 12 November 2019, the Commission submitted to Cambodia a report demonstrating serious and systematic violations of key principles of the International Covenant on Civil and Political Rights (ICCPR) linked to political participation, freedom of expression and freedom of association in Cambodia. At the same time, despite remaining serious concerns, the report underlined tangible progress in solving land disputes in the sugar sector and with respect to labour rights. Following a period for comments, on 12 February 2020, the Commission adopted a Delegated Regulation on a temporary and partial withdrawal of tariff preferences granted to Cambodia under the EBA. The Regulation entered into force on 25 April 2020 and takes effect as of 12 August 2020.
ADB Approves $73 Million Package to Develop Waste-to-Energy Facility in Maldives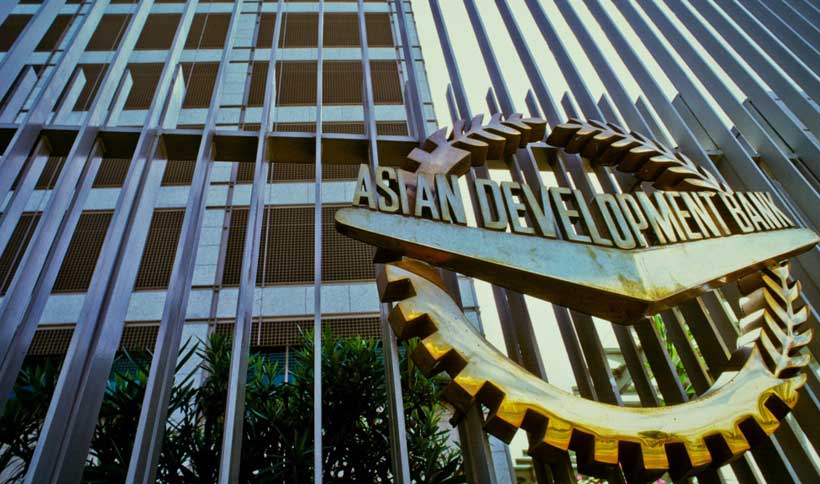 The Asian Development Bank (ADB) has approved a $73.39 million concessional loan and grant to the Government of Maldives to develop a waste treatment facility using waste-to-energy (WTE) technology and disposal infrastructure for the Greater Malé region and neighboring outer islands.
Greater Malé and its neighboring 32 outer islands—which host 86 tourist resorts—suffer from severe environmental pollution and deteriorating livability due to inadequate collection and haphazard disposal of solid waste. Over 830 tons per day (tpd) of solid waste are generated in the area and dumped or burned at the 10-hectare dump site on Thilafushi island. Established in 1992, this dump site has no pollution control measures. The site contaminates the surrounding environment and is a public health and environmental hazard threatening fisheries and tourism.
"The project will significantly improve Maldives' solid waste management through the provision of efficient and sustainable treatment and disposal infrastructure," said ADB Urban Development Specialist for South Asia Luca Di Mario. "The WTE facility will be a pivotal component of an integrated solid waste management system, which will improve public and environmental health, especially ocean health."
The project will establish a WTE plant with a capacity of 500 tpd, 2 treatment lines of 250 tpd each, an 8-megawatt electricity surplus energy recovery facility, an air pollution control system, and a landfill for safe disposal of air pollution control residues and non-marketable incineration bottom ash. The WTE treatment process minimizes land requirements for waste disposal and produces renewable energy addressing the critical land and electricity constraints of developing small island countries like Maldives.
All facilities will adopt disaster- and climate-resilient features to respond to future disaster and climate change threats, such as sea level rise. The WTE plant will be implemented through a design-build-operate modality with the private sector, with a 15 years operation and maintenance period.
The project will also strengthen the institutional capacity of the Ministry of Environment (MOE) and Environmental Protection Agency (EPA) to supervise WTE operations, enhance operation and maintenance cost recovery, and improve public awareness on sustainable waste management practices.
The total cost of the project is $151.13 million. The Asian Infrastructure Investment Bank plans to provide a $40 million loan as cofinancing. The Japan Fund for the Joint Crediting Mechanism will provide a $10 million grant to finance expenditures related to WTE design and construction, contingencies, and consulting services for the certification of greenhouse gas emission reduction from the WTE plant. ADB is providing a $500,000 grant for the institutional capacity strengthening of MOE and EPA. The Government of Maldives will contribute $27.74 million to the project.
MoU between "China-Eurasia" Council and the SCO Chinese Committee on Good Neighbourliness
On August 11, 2020, Memorandum of understanding was signed between Armenian "China-Eurasia" Council for Political and Strategic research and the Shanghai Cooperation Organization's Chinese Committee on Good Neighbourliness, Friendship and Cooperation(SCO GNFCC).According to the Memorandum of understanding,Parties agreed to cooperate with each other, to contribute to the development of Sino-Armenian relations, to promote dialogue between 2 ancient civilizations, to start and bust cooperation in academic, technological, informational, educational, cultural and other fields. Memorandum of understanding on cooperation between Chinese and Armenian organizations was signed by the Vice President of the SCO GNFCC, Member of The National Committee of the Chinese People's Political Consultative Conference, Ms. Cui Li from one side and Dr. Mher Sahakyan, the founding head of the "China-Eurasia" Council for Political and Strategic research from the other side.
Dr. Mher Sahakyan noted that the negotiations between "China-Eurasia" Council for Political and Strategic research and the SCOGNFCC started months ago and the actual cooperation began in June, when the Chinese Committee, in agreement with the Armenian "China-Eurasia" Council, sent medical protective clothing to support Armenian medics on their fight against Covid-19. Mher Sahakyan thanked Chinese partners for support and expressed hope, that Memorandum of Understanding will provide an opportunity to deepen cooperation between two organizations and to strengthen Armenian-Chinese friendly relations.
Vice President Cui Li stressed that non-governmental diplomacy is especially important for strengthening mutual understanding and people-to-people exchanges among SCO affiliated states. Next year marks the 20th anniversary of the establishment of the SCO. China is willing to work with all parties to carry forward the Shanghai spirit, unite and work together to overcome the epidemic situation withCOVID-19, strengthen the ties between citizens of both countries, promote cooperation among the media and think tanks. She also added, that now it is possible to use artificial intelligence, teleconferencing, 5G and other new technologies for strengthening multilateral mutually beneficial cooperation. The Chinese side takes the initiative and calls on public organizations of the World to promote people's diplomacy, to jointly contribute on strengthening peace and development in the world and to create A community with shared future for mankind.