Piero della Francesca. Monarch of Painting
On 7 December 2018, Russian Orthodox St Catherine's Day, the monographic exhibition Piero della Francesca opens in the State Hermitage, bringing together works by one of the most celebrated 14th-century masters from art collections in Italy, Spain, Portugal and Britain.
The exhibition provides a rare opportunity for people to acquaint themselves with this artist's oeuvre, as there are no works by Piero della Francesca in Russian museum collections. The majority of the master's important paintings are in Italy, in places less often visited by tourists: Urbino, Arezzo and Sansepolcro. The exhibition has been organized with the support of the public joint-stock petroleum refining company Rosneft.
The "discovery" of Piero della Francesca took place only in the middle of the 19th century. Prior to that, his works were often attributed to other artists or, scattered as they were in provincial towns of Italy, failed to attract especial attention. Nowadays there is great interest in Piero della Francesca and the artist himself is seen as a key figure in the Italian Quattrocento.
Piero della Francesca (1412(?)–1492) was born in the small settlement of Borgo Santo Sepolcro (now the town of Sansepolcro). He worked in various Italian artistic centres – Florence, Ferrara, Rimini, Rome, Urbina and Perugia – but always preferred to return to his native Borgo Santo Sepolcro or Arezzo, the chief town of the province. Piero played a prominent role in the life of Borgo, being repeatedly elected to various public positions. In the building of the local administration he painted a fresco of the Resurrection that became a symbol of the town.
Piero della Francesca worked at the courts of many Italian rulers, including the papal curia. Around the year 1450 Piero was in Ferrara, where he would have been able to acquaint himself with Netherlandish painting and in particular the works of Rogier van der Weyden, who had been invited to the city by the Marquis, Lionello d'Este. He may also have met with artists from the Low Countries at the court of the Duke of Urbino, Federico da Montefeltro. From the northerners Piero adopted precision in the depiction of nature and the technique of painting in oils that was new to Italy.
The pinnacle of Piero's work as a monumental artist, and indeed of the entire Quattrocento in general, is the cycle of frescoes on the Legend of the True Cross that he painted in the basilica of San Francesco in Arezzo between 1458 and 1466. Never before had such a cycle appeared in Renaissance art, marked by such clarity and correlation of all the forms to one another, an unusual colour scheme and precise perspective. The exhibition includes a film by Italian documentary-makers devoted to the Legend of the True Cross.
Piero della Francesca was also a portraitist. The names of the master's clients are not always known, but the most important of them was undoubtedly Federico da Montefeltro. Piero produced a superb double portrait of the Duke and his wife with allegorical scenes of the couple's triumphs on the other side of the panel (Uffizi Gallery, Florence). Federico was not only the ruler of Urbino but also one of Italy's most successful condottieri. Such mercenary military commanders were a typical phenomenon of the Renaissance era.
We can also get an idea of such people from the Portrait of Sigismondo Pandolfo Malatesta (Louvre, Paris). When Piero painted his likeness in the early 1450s, Sigismondo was at the height of his fame. The strict profile view of his models was suggested to Piero by medals. When they were mastering the new genre of the era, the portrait, the medallists' art and works of Classical Antiquity became important for Renaissance artists. In the portrait in the Louvre, the ruler of Rimini is presented from just that angel of view, which made it possible to bring out the subject's most typical characteristics: an attractive face with coarse features testifying to strength and an indomitable will. Sigismondo is wearing sumptuous clothing, but without adornments, because he is an embodiment of simplicity and restraint.
Piero employed the same compositional scheme when recording the appearance of Federico da Montefeltro's son, Guidobaldo. His portrait is kept in the Thyssen-Bornemisza Museum in Madrid. It is hard to imagine this charming youngster with fine features and blonde hair streaked with gold where the light catches it growing up to become a tyrannical duke, a condottiere, and at the same time someone who commissioned art from Raphael.
In Borgo Santo Sepolcro, Piero della Francesca produced a large altarpiece for the Augustinian Convent. The central panel has not survived, while the four side panels became dispersed to different collections. The Hermitage has managed to reunite three of them at the exhibition: Saint Augustine (Museu Nacional de Arte Antiga, Lisbon), The Archangel Michael (National Gallery, London) and Saint Nicholas of Tolentino (Museo Poldi Pezzoli, Milan). All the figures are shown on the same scale. Each of them loons up unshakeable as a rock, irrespective of who they are – bishop, warrior or monk. In his depiction of Augustine, Piero displayed his talent as a miniaturist: the saints mitre and dalmatic, decorated with embroidered Gospel stories, are reproduced with such a sense of authenticity that Piero can rival the Netherlandish artist in their ability to convey the materiality of things. Nicholas of Tolentino has such an individual look that the artist may well have had a monk pose for him who caught his attention with an exceptionally stout figure and an expressive face. The Archangel Michael is not so much a warrior, the "Prince of the Heavenly Host, standard-bearer of the most Holy Trinity", as a bejewelled courtly knight who embodies the artist's own conception of perfect youthful good looks.
Piero's art is devoid of heightened emotionality and dynamism. It exemplifies the main principle of the Renaissance: the human being, full of beauty and dignity, is the centre of the universe and the surrounding world is harmonious. Piero's indisputable masterpiece – the Madonna di Senigallia (Galleria Nazionale delle Marche, Urbino) – dates from the late period in the artist's career. The name of the picture comes from the location of the church for which it was painted. The Madonna di Senigallia can be viewed as the quintessence of Piero's oeuvre. The main principles of his art are reflected in it particularly distinctly: the mathematical perception of shapes, carefully judged proportionality in the relationship of the figures, objects and space, a high degree of generalization and a consistent treatment of questions of lighting. The refined colour scheme is also beautiful, with the master giving preference to light, joyful hues.
In his final years, blindness prevented Piero della Francesca from working as a painter and he engaged in theoretical researches: his treatises on mathematics and geometry should be ranked alongside the contributions made in that field by Leon Battista Alberti, Luca Pacioli and Leonardo da Vinci.
Piero della Francesca was one of the first to discover the laws of perspective. His works include a unique manuscript On Perspective in Painting that is in the collection of the Fondazione Palazzo Magnani and provides a basis for an understanding of the whole of perspective and the essence of the visual illusions of the Renaissance.
It is important to note that the bulk of the expenses for the preparation of the exhibition have been covered by the general sponsor – the petroleum refining company Rosneft. Rosneft's activities are an example of socially responsible business. The company actively supports significant events in Russia's cultural life. It provides funding for projects that determine the cultural look of the country, influence national identity and form an understanding of high culture in society. The State Hermitage expresses its gratitude to Rosneft for its collaboration, invaluable support for the museum and the opportunity to show visitors works by one of the most celebrated artists of the 15th century.
The exhibition curator is Tatiana Kirillovna Kustodieva, Candidate of Art Studies, leading researcher in the State Hermitage's Department of Western European Fine Art.
Akanksha Sood Singh: The Woman of the Wild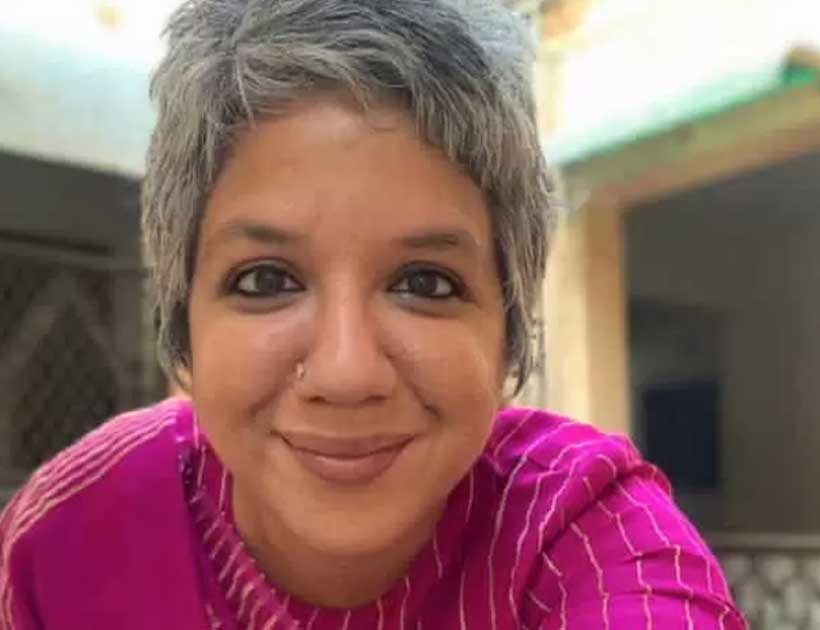 Akanksha Sood Singh is among India's premiere multi-award winning natural history filmmakers. She is known for her extreme passion and brilliant story-telling. With two decades of work experience that covers the range and breadth of film production, she has been documenting some of the most rare and endangered species across India. Her films have been televised across the globe, not just for the strong stories and breathtaking visuals, but also for the empathy her work has created towards the natural world and exposed the need for conservation.
Under her banner, The Gaia People, she wants to bring a change, bust myths, showcase the incredible diversity we live with and ignite hope for the future. This is more for the next generation – the future custodians of this heritage. How will they emphasize and protect anything they don't see? We want them to grow up with pride, empathy and responsibility towards the environment. And thus, the first step is to know what their natural world holds.
Among the 250+ awards and nominations, she has won four National Film Awards given by the President of India, a UN Film Award, the Global Icon for Mass Media 2020 and the Diversity Leader Award 2020 by the World Congress of Science & Factual producers. She is one of the Jurors for the International Emmy ® Awards – Documentary category, member of the Jackson Wild Advisory Council and a consultant to the United Nations Environment Programme.
​​Can you tell us more about why you named your production company The Gaia people?
My company is fuelled by individuals who come together to work with me on natural history films. The Gaia – Mother Earth – is what unites the diverse group – the fact that we want to tell stories of the natural world. So when we were brainstorming for a name for the production house, this seemed apt.
Why did you start Women of The Wild India?
WOTW started in May 2021. It was more out of sheer frustration because I could not find a single point source to know about women who are working in the field of environment and STEM. Social media as a platform is today a directory of sorts too – but looking through it to find individuals can be daunting. Names are misleading, bios may not be added, photographs can be abstract. So I thought, why not bring them together under one umbrella. Tell their stories – Who are these women and what do they do? How did they get here? What are the issues they face? How can they collectively become a cohort to inspire others through their journeys?
If in the 21st century we don't put the spotlight on women working for the environment and if we don't start throwing up issues we face, it will never happen! Now is always a good time!
Tell us about your personal experiences being close to the wild.
I grew up fascinated by television and the visuals it threw at me of wild scapes around the world. Back then I had no idea I could be a "filmmaker", but I knew that I wanted to travel around the world and see those places and capture them in some way. Opportunities came my way early in life, I recognised them and I made the best of everything. It's been close to 20 years now working in the wild, telling stories of the natural world using visuals and technology, and I must confess it is exhilarating. On the scale of 1 to 10, financially this career is at 3, but "job satisfaction" sits at 10! There is never a boring day – it is not 9 to 5 and there is constant adventure and challenge and drama (something I thrive on)! There is peace and tranquility at work space – away from the unbearable chaos of the city! I can take my children to the office with me! I get to travel, to meet people and to explore habitats and the creatures that live therein! And then there is storytelling – a tool that I love to use and exploit – to help with research, with communication, with awareness, with fundraising, with education – it's a skill and I am proud to be a specialist factual story teller!
You are going to star in Season 3 of The Brink. What role do you play there?
Hahahahahahhaaaa! Me in front of the camera is now probably going to be a retirement plan! No, I do not star in On The Brink. I am the producer, director, writer (and even the cook) of the series being made in partnership with The Habitats Trust. Yes, we are in production for Season 3. And like how we change the format every season, this one too is evolving with a very new and distinct treatment.
On the Brink – we hope to make this one of the longest running series in India that puts the limelight on lesser known species and habitats in the country. There is so much diversity and if people do NOT know, if they keep seeing and chasing just the megafauna, how will you create empathy and action for the natural world?
What are some wildlife documentaries you recommend young nature enthusiasts to watch?
Everything and anything! Globally, brilliant content is made on animals, habitats, behavior, natural events, issues, etc. Watch everything as an audience and soak it up. As you grow older, work towards visiting the places you see. And if what you see and experience excites you, start exploring ways in which you can work for the wild. This is one industry or career option that won't ask what percentage you got in your 12th boards or what grade you got in college – it asks for passion, commitment, mental strength and creativity.
Is nature conservation the same as wildlife conservation?
Conservation is the sustainable use of nature by us. Preservation is protecting nature from us.
Wildlife depends on nature for food and shelter. So nature conservation is directly related to wildlife conservation. If the habitat / forest of an area is conserved, then the wildlife of the same area gets protection.
Wildlife conservation is protecting plant and animal species and their habitats. Wildlife provides balance and stability to nature's processes – every plant, bird, animal, insect is there for a reason – is there because it plays a role in the ecosystem. So wildlife conservation ensures the survival of these species.
What is a story from Women of The Wild India which has personally inspired you most?
ALL OF THEM! I can't single out one. Each woman has so much to say and there is so much to learn from their journeys. For me, the BTS (behind the scenes) of Women Of The Wild is the real part – connecting with the ladies, hearing their stories, answering their questions, hearing their trauma and trying to figure ways of healing and networking and opportunities. That is the whole point of this platform.
I want to make each and every woman a role model – without that there will be no inspiring the next generation. Break the stereotype.
What fuels your passion for the wild?
That's a tough one! I don't know – I have never given it a thought! I do this because I can't think of doing anything else! This is not a JOB. This is my being. I live and work in a space that accepts me as an extension of itself.
What can we do to break gender stereotypes in wildlife conservation?
This can be a very long list, but some points:
Start with making gender an everyday conservation at home and breaking stereotypes at home – for both boys and girls. As parents, lead by example.
Learn and convert information into knowledge and talent to use as a tool
Women should encourage and stand up for women
Uncondition yourself and the men you know
Be vocal
React
Seek support
Hold organizations, departments and individuals accountable.
Daisy Rockwell on translating
To communicate effectively, one must learn as many languages as possible. And if it is not possible to do that, one must ideally try to use translations to draw deeper connections with individuals across borders of language. Translations are an important part of intercultural awareness and understanding. In Literature too, translations help to make texts more accessible globally as well as increase understanding about culture from a global standpoint. I came across Daisy Rockwell on book influencer pages on Instagram where they spoke about her award winning translations. Being a sucker for travel and understanding diverse cultures, I knew I had to talk to Daisy about her experiences with languages and translation.
Daisy Rockwell is an award-winning translator of Hindi and Urdu literature, and artist, living in the United States. One of her recent translation works – "Tomb of Sand" has been nominated and awarded several literary prizes. In this interview, we take a closer look at her translations works.
What got you interested in translating Hindi and attracted you about the language?
I started learning Hindi in college because I loved learning languages and wanted to learn something totally unfamiliar to me. In graduate school, my mentors, AK Ramanujan and Colin P Masica encouraged me to try my hand at translation.
In many Indian elite schools, Hindi is not preferred by students and parents alike. What are your thoughts on that?
English is the global lingua franca, so many people around the world are eager to master it. But the attraction to English is also a relic of colonialism–that sense of insecurity that Indian languages are somehow not good enough. It's not true, of course!
What is your favourite part of the book – 'Tomb of Sand'?
Tomb of Sand is so rich and varied that I have many favourite sections. I love the part when the son, Bade, perches in a tree full of crows and remembers his mother's saris. I also love the episode of the Serious Son. But really, it's hard to pick.
Why did you choose 'Tomb of Sand' to translate from Hindi to English?
The Bangla translator Arunava Sinha approached me about the project, because Deborah Smith, founder of Tilted Axis Press in the UK, was keen to publish it. Arunava brought me and Geetanjali together.
How can we encourage more youth to speak and stay connected with local languages?
Well that I don't know! I notice that many people have started reading Tomb of Sand and the original Hindi, Ret Samadhi, side by side, and I love that. I wonder if dual language publications would help people get excited about local languages.
What are other books you are translating or plan to translate in the future?
I am working on Channa, Krishna Sobti's first novel that was never published until shortly before her death, and Rukogi Nahin, Radhika? by Usha Priyamvada.
What other languages intrigue you? How do you plan to further your interest in them professionally?
I don't know if I will ever learn another language well enough to translate it. But during the pandemic I have been having great fun learning Korean using Duolingo and other online language learning apps.
What are some of your favourite books that you recommend to our readers?
I can't resist recommending my own! The Women's Courtyard, by Khadija Mastur, and Falling Walls, by Upendranath Ashk, both translated by me.
Namita Gokhale – The name behind Jaipur Literature Festival
A woman who wears many hats and an inspiration for writers across India, Namita Gokhale carries a vibrant persona of enthusiasm for art and ideas. A busy woman indeed with multiple projects to manage and juggle, Gokhale is best known as co-founder of the infamous Jaipur Literature Fest which attracts writers, readers and aspiring authors from across the world. Truly putting Jaipur on the world map and attracting many travellers to the well-deserved pink city, well known for palaces, forts, royalty and inspiration alike, Gokhale has added a fresh charm of literature to the city over the years. Now an intellectual hub, a melting pot for writers, Jaipur owes many a great thanks and gratitude to Gokhale for the reputation the lit fest has earned over the years.
As an aspiring author myself, co-incidentally I found myself in Jaipur while I was on a call with Namita Gokhale. Fascinated to be in her company on call and privileged to have my ideas heard by her, I couldn't help but reflect on how the Lit Fest has transformed over the years. In this short interview, Gokhale reflects light on the Jaipur Literature Festival (JLF), authors at the fest, her personal favourite books and ideas on literature. Having inspired the youth of India with her ideas and impact, she continues to be humble about her experiences. It is every aspiring writer's dream in India to attend and speak at the Jaipur Literature Festival, and it is Namita Gokhale who stands behind fuelling the dreams and sparking higher creativity among the youth of India. Before we even start the interview, I want to say – Thank You.
What inspired you to start Jaipur Literature Fest?

The Jaipur Literature Festival was set up by me and William Dalrymple, and so many others, in an effort to bring readers and writers from India and around the world to speak about their books and creative process. It was propelled and inspired by a love of literature.

How are the speakers for the fest chosen each year?

William and I draw up our short lists. Sanjoy Roy of Teamworks, the producers of the festival, shares his ideas and suggestions. Our diverse interests and perspectives provide the festival the 360 degree range and depth that gives it such a unique flavour and personality

How was the fest alive and active during times like the pandemic?

We began with a series of digital sessions titled 'Brave New World' – and added new sub-themes and editions, learning on the job as we went along. We have an enormous digital outreach, across continents and time bands, and our recent hybrid edition was a huge success both on line and on ground.

How can literary fests reach more people in the comfort of their homes?

Literary editions have already acquired the extra dimension of view-from-home …and they will become more immersive and participatory with the passage of time.

What was the response at the fest like this year?

The digital editions drew vast audiences. The on ground festival at Jaipur was a spectacular success and received an emotive response from writers and readers alike. Human contact is so vital to communication.

With apps like Audible, what is the future of the written word?

I believe in the future of the spoken word, which is such an intrinsic part of the narrative process. Audio brings the voice back to the word, adding an important sensory dimension to the text.

What was your personal favourite read recently?

I loved reading 'Tomb of Sand' – Daisy Rockwell's vibrant English translation of Geetanjali Shree's brilliant Hindi novel 'Ret Samadhi'. It truly deserved its place in the international Booker shortlist.