Modern Russian Defense Doctrine
On December 26, 2014, Russian President Vladimir Putin signed a new military doctrine for the Russian armed forces. The document identifies the expansion of NATO and efforts to destabilize Russia and neighboring countries as the biggest security threats. This doctrine somehow is Continuation Russia's military doctrine previous in the years 1993 – 2000- 2010.
In the Tsarist, Soviet, and Russian military tradition, doctrine plays a particularly important role. The state's defense or military doctrine possesses a normative and even, often a juridical quality that should be binding on relevant state agencies, or at least so its adherents would like to claim. Doctrine is supposed to represent an official view or views about the character of contemporary war, the threats to Russia, and what policies the government and armed forces will initiate and implement to meet those challenges. Thus beyond being a normative or at least guiding policy document, defense doctrine should also represent an elite consensus about threats, the character of contemporary war and the policies needed to confront those threats and challenges.
Since 2002 President Vladimir Putin has regularly called for and stated that a new doctrine, to meet the challenges of the post September 11 strategic environment will soon appear. However, no such doctrine has yet appeared or is in sight. In 2003 the Defense Ministry published a kind of white paper that foreign observers then called an Ivanov doctrine after Defense Minister Sergei Ivanov. But no Russian authority has followed suit. This document argued that the Russian forces must be ready for every sort of contingency from counterterrorism to large-scale conventional theater war and even nuclear war. Ivanov and the General Staff also argue that the forces can and must be able to handle two simultaneous regional or local wars. This guidance also evidently follows Putin's direction that the armed forces must be able to wage any kind of contingency across this spectrum of conflict even though he apparently had ordered a shift in priorities from war against NATO to counter-terrorist and localized actions in 2002-03.
Within this spectrum of conflict, most published official and unofficial writing about the nature of threats to Russia repeatedly states that terrorism is the most immediate and urgent threat to Russia, that Russia has no plans to wage a war with NATO, i.e. a large-scale conventional or even nuclear war, and that Russia sees no visible threat from NATO or of this kind of war on the horizon. Indeed, Russian officials like Putin and Chief of Staff, Colonel-General Yuri N. Baluyevsky have recently renounced the quest for nuclear and conventional parity with NATO and America, a quest whose abandonment was signified in the Moscow Treaty on Nuclear Weapons in 2002. Yet the absence of doctrine suggests an ongoing lack of consensus on these issues. And this discord is particularly dangerous at a time when Russian leaders perceive that "there has been a steady trend toward broadening the use of armed forces" and that "conflicts are spreading to larger areas, including the sphere of Russia's vital interests," because they may be tempted to follow suit or react forcefully to real or imaginary challenges."
Indeed, if one looks carefully at Russian procurement policies and exercises, both of which have increased in quantity and intensified in quality under Putin due to economic recovery, we still find that large-scale operations, including first-strike nuclear operations using either ICBM's or tactical (or so called non-strategic) nuclear weapons (TNW) predominate, even when counterinsurgency and counter-terrorist exercises are included. In other words, the military-political establishment, rhetoric to the contrary notwithstanding, still believes that large-scale war, even with NATO or China is a real possibility. Ivanov's speech to the Academy of Military Sciences on January 24, 2004 excoriated the General Staff for insufficient study of contemporary wars and for fixating on Chechnya. Blaming it for this fixation, he said that,
"We must admit that as of the present time military science has not defined a clear generalized type of modern war and armed conflict. Therefore the RF Armed Forces and supreme command and control entities must be prepared to participate in any kind of military conflict. Based on this, we have to answer the question of how to make the military command and control system most flexible and most capable of reacting to any threats to Russia's military security that may arise in the modern world."
Ivanov had earlier observed that Military preparedness, operational planning, and maintenance need to be as flexible as possible because in recent years no single type of armed conflict has dominated. The Russian armed forces will be prepared for regular and anti-guerrilla warfare, the struggle against different types of terrorism, and peacekeeping operations.
Baluevsky has also since argued that any war, even a localized armed conflict, could lead the world to the brink of global nuclear war, therefore Russian forces must train and be ready for everything. These remarks reflect the continuing preference for major theater and even intercontinental nuclear wars against America and NATO over anti-terrorist missions.
Neither are they alone. In 2003, former Deputy Chief of Staff, General (RET.) V.L. Manilov, then First Deputy Chairman of the Federation Council Defense and Security Committee, told an interviewer that,
Let's take, for example, the possible development of the geopolitical and military-strategic situation around Russia. We don't even have precisely specified definitions of national interests and national security, and there isn't even the methodology itself of coming up with decisions concerning Russia's fate. But without this it's impossible to ensure the country's progressive development. … It also should be noted that a systems analysis and the monitoring of the geostrategic situation around Russia requires the consolidation of all national resources and the involvement of state and public structures and organizations. At the same time, one has a clear sense of the shortage of intellectual potential in the centers where this problem should be handled in a qualified manner.
Since Russian planners cannot develop a truly credible hierarchy of threats or adequately define them or Russia's national interests they inevitably see threats everywhere while lacking the conceptual means for categorizing them coherently. Lacking a priority form of war or threat for which they must train, the troops must perform traditional tasks and priority missions like defending Russia's territorial boundaries, i.e. Soviet territorial boundaries, preventing and deterring attacks on Russia, and maintaining strategic stability. They also must participate directly in achieving Russia's economic and political interests and conduct peacetime operations, including UN or CIS sanctioned peace operations. Consequently coherent planning and policy-making are still bedeviled by multiple threats that haunt senior military leaders. In 2003, Baluevsky said that,
In order to conduct joint maneuvers (with NATO-author), you have to determine who your enemy actually is. We still do not know. After the Warsaw pact disappeared; there was confusion in the general staffs of the world's armies. But who was the enemy? Well, no enemy emerged. Therefore the first question is: Against whom will we fight?
But the campaign against terrorism does not require massive armies. And NATO's massive armies have not disappeared at all. No one says "We do not need divisions, we do not need ships, and we do not need hundreds of thousands of aircraft and tanks …" The Russian military are accused of still thinking in World War II categories. Although we, incidentally realized long before the Americans that the mad race to produce thousands and thousands of nuclear warheads should be stopped!
Thus the General Staff and for that matter the Ministry have abdicated their critical task of forecasting the nature or character of today's wars.
Today, if anything, we see a continuing inclination to turn back the strategic clock towards quasi-Cold war postures and strategies. Much evidence suggests that various political forces in Russia, particularly in the military community, are urging withdrawal from arms control treaties, not least because of NATO enlargement towards the CIS and U.S. foreign and military policy in those areas. In March, 2005 Ivanov raised the question of withdrawal from the INF Treaty with the Pentagon. Since then Russian general Vladimir Vasilenko has raised it again more recently though it is difficult to see what Russia gains from withdrawal from that treaty. Indeed, withdrawal from the INF treaty makes no sense unless one believes that Russia is threatened by NATO and especially the U.S.' superior conventional military power and cannot meet that threat except by returning to the classical Cold War strategy of holding Europe hostage to nuclear attack to deter Washington and NATO. Apparently at least some of the interest in withdrawing from the INF treaty also stems from the fact that Vasilenko also stated that western missile defenses would determine the nature and number of future Russian missile defense systems even though admittedly it could only defend against a few missiles at a time. Thus he argued that,
Russia should give priority to high-survivable mobile ground and naval missile systems when planning the development of the force in the near and far future. … The quality of the Strategic nuclear forces of Russia will have to be significantly improved in terms of adding to their capability of penetrating [missile defense] barriers and increasing the survivability of combat elements and enhancing the properties of surveillance and control systems.
But then, Russia's government and military are thereby postulating an inherent East-West enmity buttressed by mutual deterrence that makes no sense in today's strategic climate, especially when virtually every Russian military leader proclaims that no plan for war with NATO is under consideration and that the main threat to Russia is terrorism, not NATO and not America. Nonetheless Russian generals do not raise the issue of withdrawal from the INF treaty unless directed to do so. As of 2003 the General Staff made clear its opposition to joint Russian-NATO exercises allegedly on the grounds of NATO enlargement and the improvement of missiles. In fact, the military's enmity to NATO is due to the fact of its existence. As the so called Ivanov doctrine of October, 2003, stated,
Russia … expects NATO member states to put a complete end to direct and indirect elements of its anti-Russian policy, both form of the military planning and the political declarations of NATO member states. … Should NATO remain a military alliance with its current offensive military doctrine, a fundamental reassessment of Russia's military planning and arms procurement is needed, including a change in Russia's nuclear strategy.
Alexander Golts, one of Russia's most prominent defense commentators, observes that the military must continue to have NATO as a 'primordial enemy'. Otherwise their ability to mobilize millions of men and huge amounts of Russian material resources would be exposed as unjustified. Similarly Western observers have noted the resistance of the military to a genuine military reform, even though the forces are being reorganized. The problem here is well known to the Russian military. Genuine reform is a precondition for effective partnership with NATO. Therefore resistance to reform, in particular, democratization of defense policy, inhibits cooperation with NATO and is therefore deliberately created from within the military and political system. Evidently Russian leaders no longer perceive democratization as a mere ritual for the White House, as in the past, but as a threat to the foundations of Russian statehood, including a threat to the structure of the armed forces and its top command organizations.
This hostility to NATO as such also appears in the growing opposition to continuing to observe the CFE treaty. Since the bilateral partnership with NATO began, Russian officials openly stated that if the Baltic States remained outside the treaty then its future would be at issue along with Europe's overall security of which it is a key part. Ivanov frequently says that Russia has fundamental differences with NATO over the CFE Treaty and that NATO's insistence upon Russia withdrawing from Moldovan and Georgian bases as promised in 1999 at the OSCE's Istanbul summit is a "farfetched" pretext for not ratifying the treaty or forcing the Baltic States to sign it. Thus the Baltic States form "a gray zone" with regard to arms control agreements that could in the future serve as a basis for first-strikes, mainly by air, upon nearby Russian targets. This sums up many of Moscow's military arguments against the CFE treaty.
Ivanov and other officials, like former Deputy Foreign Minister, linked the CFE to the realignment of U.S. forces and bases in Europe. Likewise, speaking of the connection between the CFE treaty and enlargement, Lt. General Alexander Voronin wrote in the General Staff's journal VoyennayaMysl©(Military Thought) that,"Russia's opposition to CIS members' joining NATO is immutable and that NATO's failure to take Russia's interests into account here is very troubling. Russia should fully take into account the alliance's strategy of spreading its influence to countries neighboring Russia in the west, south, and southeast, uphold its interests, show strong will, make no concessions, and pursue a pragmatic and effective foreign policy. This raises a number of questions: First, why do we have to cooperate with NATO at all? Second, what could be the practical payoff from this interaction? And finally in what areas is it expedient to develop military cooperation with the alliance?"
Voronin's answer to these rhetorical questions is that it all depends on how soon NATO overcomes Cold War inertia to meet new challenges and threats. In this respect his approach merely confirms earlier military arguments against the CFE treaty.
In 2004 Baluevsky raised the issue that the Baltic States' membership in NATO would doom the CFE treaty. In 2005 Colonel-General Anatoly Mazurkevich, Chief of the Main Directorate of International Military Cooperation in the Russian Ministry of Defense complained that the CFE treaty has been ignored since it was revised in 1999 and that it is slowly 'expiring'. Allegedly the CFE treaty can no longer uphold the interests of the parties or stability in Europe and now in a strategic region adjacent to Russia and under NATO's full responsibility — the Baltic — the region is absolutely free of all treaty restrictions.
Yet since they are critical elements of any democratic reform, the failure to reach a coherent defense doctrine is a critical sign of the failure of Russia's democratic project. This failure to devise a coherent doctrine that realistically assesses Russia's capabilities and prospects, is not just a failure to achieve democracy, it also represents an enduring threat to Russia itself, its neighbors and interlocutors.
Author's note: This article first published in Iran Review
Indian Nuclear Safety After Nuclearization In South Asia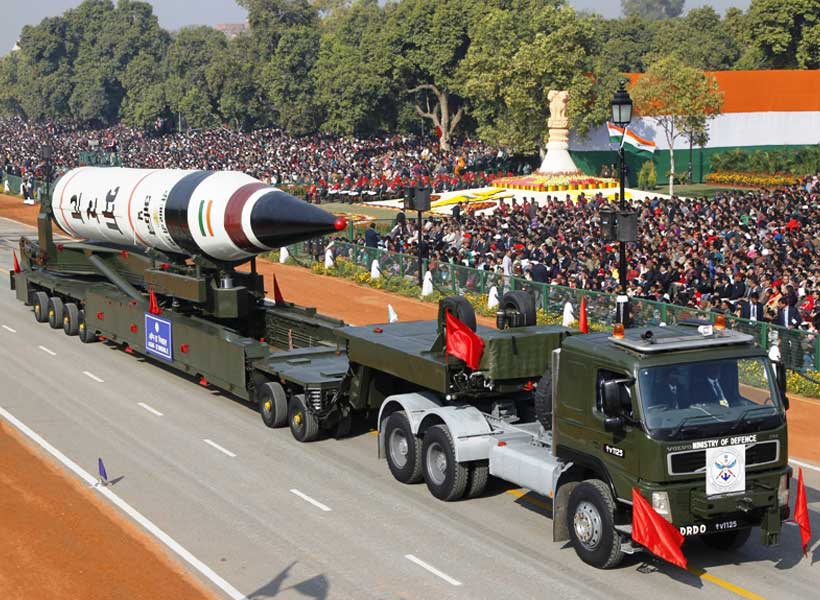 The geopolitics of the subcontinent is best defined by the intense enmity comprised of bipolar equation i.e. India and Pakistan. Both states are entangled with a complex regional security framework with major powers playing their role in it. Within this nuclear weapons have played a substantial role to revolutionize the relations among major powers and South Asian states.
In the geo-strategic landscape of South Asia, new challenges to security and peace are arising. Interestingly, the events that led to the May tests by India displaying its hegemonic designs is not merely an historical exercise. These tests at that time were also a death blow to American alliance with India.
After the May tests conducted by India, the landscape for the region changed all together, where, South Asia becomes a more dangerous place, and possibly a less-stable one. The decision to conduct these tests by India was initially greeted with widespread praise, but this has given way to an increasingly sober consideration of the new risks and costs that they engendered.
Keeping in mind the intentions India had in its mind, when it comes to nuclear tests, the plutonium for its 1974 and 1998 tests was diverted from its "civilian" nuclear facilities. After diverting this technology to pursue its hegemonic designs, India continued to claim its explosion was "peaceful" and advocated global nuclear disarmament, even as it rejected proposals by Pakistan to denuclearize South Asia.
The United States, the European Union and other countries though imposed sanctions for carrying out the tests on both countries, including restricting funding by international development banks. These sanctions were lifted quickly from India, no matter how well-meaning, served as an accelerant as far as the nuclear decision was concerned for the region. Washington seemed up till now to not to foreclose its dual role in dealing with both South Asian states, opening the way for the proliferation hawks (India) to tests and weaponization.
Henceforth, there are huge nuclear security issues in India. While the Indians don't similarly tom-tom about their nuclear objectives in the realm of security and safety from rooftops. Any nuclear accident in India could have a serious impact on its neighbouring countries and hence, the insufficient safety and security measures are of great concern. After the extensive review, Indian auditor general informed that the nuclear program of the country is insecure and unregulated with many disorders. It further stated that the nuclear safety regulation in India had serious organizational flaws and numerous failings relative to international norms.
Apart from this, there are numerous facilities in India that use radioactive material for commercial purposes. Also it is believed that the facilities lax physical protection measures for the material. Such places include hospitals or cancer treatment centres, research facilities in the universities, industries like road construction and gas exploration.
Most importantly, in an email conversation, a former chairman of India Atomic Energy Regulatory Board (AERB) wrote that:
"In contrast [to Japan], in India we are most disorganized and unprepared for the handling of emergencies of any kind of even much less severity,"
He further added that:
"The AERB's disaster preparedness oversight is mostly on paper and the drills they once in a while conduct are half-hearted efforts which amount to more [of] a sham."
Adding in to this, in 2016, the EU mandated Conflict Armament Research's report published upon weapons'-specific issues in conflict area, stated that seven Indian companies along with others have been found incorporating components used by the IS to fabricate improvised explosive devices (IEDs). The report has found that companies have produced, sold or received hundreds of components, such as detonators, cables and wires, used by IS terrorists to build IEDs.
This is disturbing as India being a party to the IAEA Convention on Physical Protection of Nuclear Material and its 2005 Amendment, is duty-bound to prevent the smuggling of atomic minerals of all kinds. This also comes in the backdrop of a 2014 report pegged "India's nuclear security practices" that ranks it at 23rd among 25 countries known to possess at least a bomb's-worth of fissile materials.
Arguably, it seems that the global nuclear security is as strong as the weakest link in the chain which deserves a more realistic assessment and is nothing more than only a patchwork of agreements, guidelines and multilateral engagement mechanisms. India has to take numerous steps to ensure the safety of its nuclear program. It is time India must shift its attention towards its nuclear safety. Due to the non-transparent nature of India's nuclear energy sector, it is comparatively problematic to estimate the actual state of safety and security.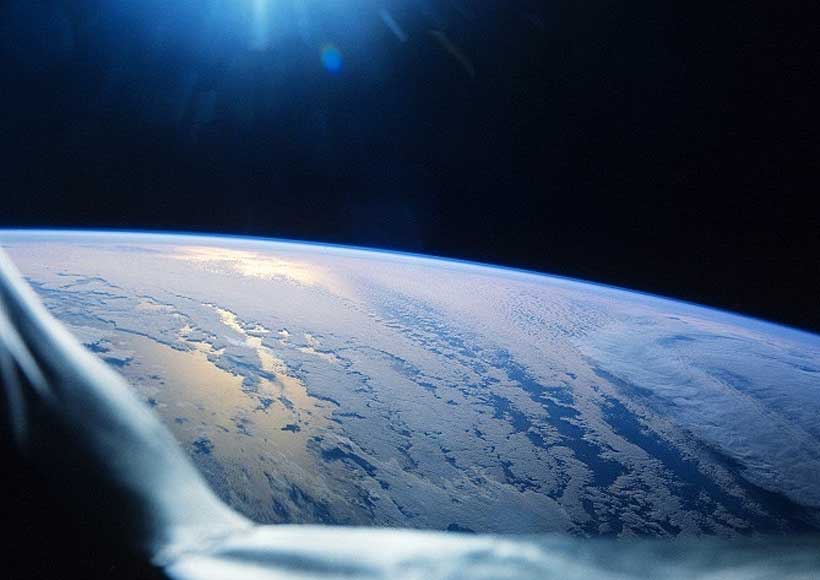 On March 27, 2019 India has tested its first ever Anti-Satellite (ASAT) missile code named as 'Mission Shakti'. India shot down one of its own Low Earth Orbit (LEO) satellite through a ballistic missile and became fourth country in the world after USA, Russia and China having the capability. ASAT weapons are the space weapons which allow a state to attack opponent space assets which disrupt communication channel. Indian ASAT test translates into New Delhi capability which can be used to destroy opponent satellites. The shooting down of its own low orbit satellite with a ground to space missile has made India a 'space power'. This technology effects Intelligence, Reconnaissance and Surveillance (IRS) system of enemy state.
India has the ambitions to enhance its space capabilities as a part of its Defence Doctrine. This ASAT test by New Delhi touches a number of important issues which endanger the contemporary security environment of South Asia and the international security. At international level it generates a debate on space policy, politics and the weaponization. International community gave different reaction on Indian ASAT test. Indian missile test raised concerns in Pakistan as its security threats mainly coming from eastern border.
Pakistan responded that 'ASAT test should have a matter of serious concern for global community, not only in terms generation of space debris but also because of its consequences for long term sustainability of peaceful space activities'. Bridenstine, administrator of NASA also condemned Indian ASAT test and said that 24 pieces out of 400 debris identified by NASA went above the apogee of International Space System (ISS) which could damage the ISS and other satellites. Russia and China also commended Indian ASAT test. Contrary, US reaction to Indian ASAT was quite supportive but they showed their reservation on debris. Pentagon's statement in favor of Indian ASAT test shows clearly that US have biased attitude towards New Delhi's developments. In general, such types of tests have negative impact on existing ISS. International rules and regulations about the space only stop a state from putting WMDs in the space. But it is a matter of concern that destruction of satellite creates debris which will ultimately affect the space system or other satellite. There should be a treaty which deals with the matter of debris.
South Asia security environment is marred with mutual hostility between two nuclear powers India and Pakistan. Owing to this enmity, both the states indulge in arms race. The action reaction spiral governs the arms race between India and Pakistan. This test will also start a new chapter of space race between two states.
The timing of the test i.e. 27th March was crucial in the context of existing tensions and aftermath of February 2019 military escalation between Pakistan and India. The crisis between two states started after 14 February Pulwama attacks in Indian occupied Kashmir (IOK) for which India blamed Pakistan. In this intense environment, the ASAT test opens up new avenue for intensification of existing clashes between the two nuclear armed neighbors. This test has strategic as well as political significance. Politically it is significant because soon after two weeks of this test, Indian general elections were going to be held. It can be said that the test was a way to strengthen BJP popularity and to gain right wing support in the elections.
Strategically, this test will not only disturb the stability of the region but also increase vulnerability which will ultimately challenge the existing deterrence stability of South Asia. Pakistan considers Indian developments a direct threat to its sovereignty; consequently this test can start a new space arms race in South Asia. Pakistan always in favor of demilitarization of space and tried to controlled arms race in South Asia. Pakistan due to economic constraints faces difficulties to maintain existing strategic balance of South Asia after Indian ongoing conventional and unconventional developments. International community especially US and West has dual standards vis-à-vis India and Pakistan. In this regard, Pakistan should further enhance its collaborations with China which is a time tested friend and strategic partner to maintain strategic stability of South Asian region.
Khalifa Haftar's military advance
Khalifa Haftar's military advance-started in Jufra on April 4 last – passed from the South, namely Fezzan, and partly from Central Libya, starting from the Westernmost point of the area of influence already gained by Haftar in the last military advances.
The support for his actions against Tripolitania, which stems from very old tensions (the Senussi King Idris boasted he never set foot in Tripoli), materialized with the support of Egypt, the United Arab Emirates, Saudi Arabia and the Russian Federation, as well as France in particular. Other countries, however, are and will be the future friends of Haftar's forces, if the General wins throughout the Libyan territory.
Why so many allies? Firstly, Saudi Arabia regards Haftar as an opponent of Islamic terrorism, the first real danger of the Saudi Kingdom.
Also the United Arab Emirates, however, start from this first consideration and assessment.
Moreover, both the United Arab Emirates and Saudi Arabia have largely funded Al-Sisi's coup against the Muslim Brotherhood of the then President Mohammed Morsi in 2013.
The Emirates also participated in the secret negotiations held last summer to have Libyan oil exported through external channels other than the one approved by the UN, namely the National Oil Corporation of Tripoli.
Haftar's forces have already redirected oil shipments from the ports they control -to the tune of several thousand oil barrels.
Furthermore Saudi Arabia and the Emirates also funded the electoral campaigns of General Haftar's candidates. This is a problem close to us, because the upcoming elections announced by the UN envoy, Ghassam Salamè, at the Palermo Conference, scheduled for next spring, will anyway be decisive, whoever funds them.
In any case, they will be blocked indefinitely due to the now evident proxy civil war that is taking place in Libya.
In addition, General Haftar started the April 4 offensive after informing Emirate's Prince Mohammed bin Sayed al-Nayan on April 2 and Saudi King Salman bin Abdulaziz (but not the acting Prince) on March 27.
The penetration into Tripolitania had already been militarily planned by General Haftar with both the Saudi and Emirate leaders, with whom he had very secret contacts.
The political will of the two Arab States in the peninsula is to put al-Sarraj's government in Tripoli under such strong pressure as to make al-Sarraj accept the agreement that had been defined in the Abu Dhabi meetings with General Haftar himself on February 28 last.
In Abu Dhabi, the first issue to be discussed was the Sharara oil field, the most important one in Libya, held by General Haftar's forces, as well as the gradual unification of the two State structures.
The signing of that agreement, which reaffirmed – sine die- the bureaucratic union of the two parts of Libya was welcomed everywhere, but evidently that agreement had been written on the desert sand.
For the Sharara oil field, Prime Minister al-Sarraj accepted the sale of 300,000 barrels/day, managed by the Libyan NOC, the Spanish Repsol, Total, the Austrian OMV and the Norwegian Equinor. However, no progress has been made so far.
Nevertheless the "Libyan National Conference" that the previous Palermo Conference had scheduled for late January 2019 was never held, despite the passion and enthusiasm shown for it by the UN envoy for Libya, Ghassan Salamé.
France sent its DGSE operatives to Haftar's area in late 2015, encamped near the Benghazi airbase.
What does France want from General Haftar? It wants to close the Maghreb region to other countries' influence – especially Italy's – so as to create a large Françafrique area from Central Africa to all Mediterranean African coasts except for Egypt, which is too big for the forces (of France and Great Britain) that even had to stop – for lack of ammunition – during the first phase of Gaddafi's Libya "conquest" and asked the United States to intervene.
Certainly France also wants all the Libyan oil, which is currently in General Haftar's hands.
What about the Russian Federation? It supports Haftar, although with a sui generis approach. In fact, while I am writing this article, Haftar is holding a talk with Vladimir Putin for two reasons: he wants to sell weapons to the Libyan National Army, but also to avoid competition from Saudi Arabia, which is also a major oil producer and could add the Libyan oil and gas to its own, thus quickly becoming the unparalleled top exporter of crude oil in the world.
Here – regardless of OPEC or not – the situation does not change: the price of the oil barrel would be set by Saudi Arabia.
Russia's allies on the field are not homogeneous in their alliances. Turkey and Algeria support al-Sarraj while – as already noted – the others support General Khalifa Haftar.
There is also the possibility of a Russian military base on Cyrenaica's coast, when General Haftar fully wins the game.
Nevertheless, rumours are already rife that the Russians of the Wagner Group, the main private military group used by Russia, are present in the Benghazi forces' area.
In late 2018, the Russian newspaper RBC reported that there were "Russian troops in Libya".
General Khalifa Haftar's forces, the Libyan National Army, moved from Fezzan – through the territories of the various local tribes – in two ways: with the good – and not only recent – good relations they had with that tribe world or with large cash payments.
The first military advance line of the Benghazi Free Army was between Bani Walid and Sabratha, towards Gharyan, the crossing point to Tripoli from the South.
In late March, many local, tribal and non-tribal brigades had changed sides, in favour of General Haftar, mainly thanks to the example of the Seventh Al Khaniat Brigade from Tarhouna, which started fighting with the Benghazi National Army that, in fact, advanced through the Southern districts of Tripoli.
The Seventh Brigade's attack probably had the opposite effect, thus making some Tripoli's brigades remain loyal to al-Sarraj's government, although no one knows for how long.
Even the "moderates" of Misrata -led by the current Interior Minister of Tripoli, Fathi Bachaga – that until now have been open to future negotiations with General Haftar, have stiffened their stance in defence of Tripoli.
The troops of Misrata, the Libyan "Sparta", amount to 15,000 soldiers and would make the difference in any future confrontation.
However, Misrata has already mobilized its military forces, but for the time being there is only a small Misrata force alongside the other forces in Tripoli.
The Benghazi Defence Brigades, which also include some soldiers from Misrata, and the Halbous militia have instead agreed to be part of Tripoli's counteroffensive.
(Others') money counts.
The Forces of Zintan, another major military centre of Tripoli's armed forces, are divided between the group still loyal to Tripoli's GNA, led by Oussama al-Jouili and Emad al-Trabelsi, while all the others are now supporting General Haftar.
The latter, can still rely on a large amount of ammunition.
The Rada Militia, led by Abdelraouf Kara, has not yet made any choice.
It is currently called "Unit for the Prevention of Organized Crime and Terrorism" and controls Tripoli's nerve centres.
Hence if Haftar wins, the old Rada Militia will be on his side.
General Haftar has already had contacts with this organization, which is affiliated with the same Makhdalist Salafist movement that is already operating in favour of General Haftar in the East.
The strength of the African Salafist sect, which aims at an African and Libyan jihad, must certainly not be underestimated.
The strategy of forcedly re-proposing the Abu Dhabi agreement to al-Sarraj, who would obviously be weakened, is supported – on Haftar side – by Russia, which coincidentally voted a UN Security Council's motion condemning General Haftar's advance.
Egypt itself has some fears for the current advance of the Benghazi forces. It is afraid that this may have repercussions both on the many Egyptian workers still present in Libya and on the country's internal equilibria.
France has supported General Haftar's advance, also with its operatives – not only from the DGSE and its Service Action. France thinks that General Haftar's advance is the only barrier against terrorism, but also the way to reconquer Libya after the disastrous operations following Gaddafi's ousting in 2011.
General Haftar is openly pro-Gaddafi, as he demonstrated by having the Rais image portrayed on his banknotes printed in Russia.
Moreover France has greatly favoured Haftar's advance in Fezzan by collecting and assigning to the Benghazi General the intelligence gathered by a spy-plane provided by CAE Aviation, a company belonging to DGSE and to its Service Action, in particular.