Carbon capture, utilisation and storage finally catches the spotlight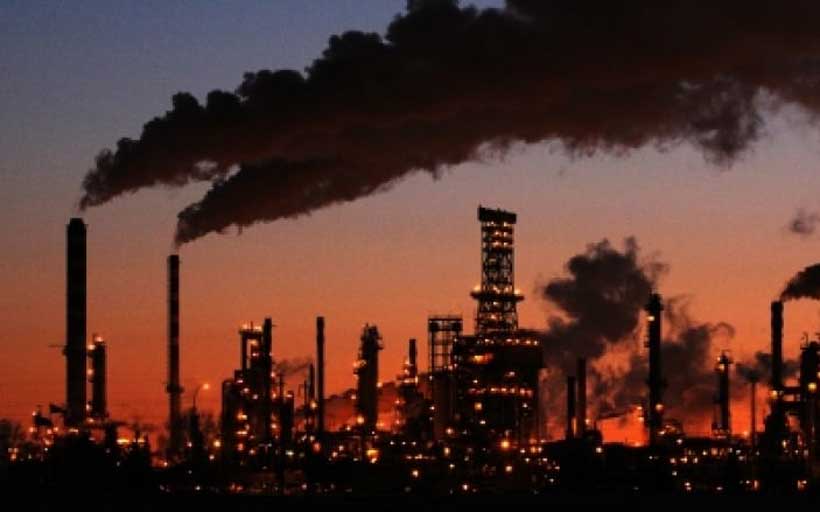 The recent Green House Gas Technologies Summit (GHGT), the biggest global event on carbon capture, was a good place to reflect on a technology that perhaps has the biggest gap between the aspiration of energy models and the investment reality on the ground, between the disappointments of the past decade and a gathering new wave of optimism.
In some circles, it is fashionable to write down this technology, carbon capture, utilisation and storage (CCUS). For some, CCUS is everything that needs to be left behind in the clean-energy transitions: big centralized facilities based on chemistry and mechanical engineering rather than big data, ongoing investments by large conventional energy companies that should be going the way of dinosaurs, and the continuous use of fossil fuels.
Some scepticism is understandable. The first IEA CCS roadmap, from 2009, makes for sobering reading. Consistent with the Group of 8 commitments adopted a year earlier, the report expected CCS projects totalling 22 GW in power generation and 170 million tons in industry by 2020 With a year to go, the current status for CCS falls well short of these goals: only 0.4 GW in power and around 32 million tons in industry.
But we should not dismiss this technology – in fact, CCUS is going to be critical to the global clean energy transitions, and why the IEA held a major CCUS Summit, with the UK Government, on 28 November in Edinburgh bringing governments and industry together to give the technology a new start.
Theoretically it is possible to achieve climate goals without CCUS. The recently published IPCC report has a pathway (P1) that arrives at climate stabilization without CCS by emphasising restraints on energy demand. However, this pathway entails energy demand declining to an extent  which as the IPCC righty emphasised would be unprecedented. For example, the average annual decline of oil demand from today till 2030 in this scenario would be twice as large as the decline triggered in 2008/2009 by a combination of USD $140 per barrel and the global financial crisis.
A robust energy efficiency effort is certainly the first pillar of any serious climate policy and it is very much incorporated into the IEA's analysis. For example in our Energy Technology Perspectives a high speed train network replaces a third of domestic aviation in the United States by mid-century. Even with such assumptions, the decline in oil demand is much slower than what the IPCC scenario described above would demand.  It would be highly desirable to achieve this without a recession by global cooperation and bottom up, voluntary lifestyle changes. Nevertheless, ancient Greek dramas are so enjoyable today precisely because there has been much less change in human nature than in our technological capability. We better have technological solutions ready for the eventuality that human nature remains unchanged for another 20 years. The other IPCC pathways, which don't have such demand restraint, have large scale application of carbon capture to deal with ongoing fossil fuel consumption, and eventually remove carbon from the air.
At this stage it is also useful to dispel some misunderstandings. Carbon capture is not an alternative to wind and solar deployment and should not stop reallocating investment from fossil fuels to clean energy. A credible climate stabilization pathway like the IEA's Sustainable Development Scenario has an amazing scale up of wind and solar as the backbone of the transition, deployment way above the current investment activity that will stretch the limits for mobilizing investment and require major changes in electricity network.
Likewise, CCUS is not a pretext to stop investment reallocation. From a financial point of view the largest fossil fuel asset by far is oil upstream, which is intimately connected to transport, a sector where, due to dispersed and mobile emission sources, CCUS will not play any meaningful role. The largest application of CCUS is likely to be on coal whose upstream has an order of magnitude smaller financial valuation.
And even for coal, as one compares a "business as usual" trajectory with the Sustainable Development Scenario, around 85% of the reduction in coal plant emissions came from efficiency and renewables, leading to fewer coal plants running less hours and only a minority from capturing the emissions from continuous operation.
The role of CCUS is something different and focuses on overcoming three often neglected asymmetries. The first is the age profile of coal. There are countries that implement coal phase out policies, but they tend to be ones like the UK where coal mining peaked a century ago, and where the last coal plants were built in the 1970s. However, due to the massive investment wave of developing Asia, one third of coal plants in the world are less than 10 years old. They each represent a USD $2 billion capital investment and run on a cheap, well distributed and geopolitically secure energy source. Shutting them all down would be unrealistic given their role energy security. Retrofitting them with CCUS could be a feasible alternative.
The second asymmetry is between the truly amazing success of wind and solar and the slow progress in low carbon options for the heavy industry that represent a third of global emissions. To produce steel without carbon emissions would require the equivalent of all the solar panels in California to produce hydrogen and use it instead of coal in steelmaking – all for a single steel plant. This is possible and certainly worth researching and innovating, but should not be framed as an obvious cheap and easy alternative.
Last but not least, the third asymmetry is between the current momentum of the energy system and the uncomfortable facts of climate science. In the absence of a sudden transformation of social and political attitudes, the CO2 concentration will overshoot and carbon will need to be removed from the air.
The GHGT summit displayed an exciting mixture of a sense of urgency, an appreciation of the scale of the challenge but also a "this time for real" feeling due to positive developments in policy and technology. The most important policy development is in the United States, which introduced new investment incentives for both carbon storage and utilisation.
Importantly, whereas previous approaches tended to support specific projects, handpicking technology and location with a mixed tracked record to put it mildly, the new policy is a broad-based tax incentive putting a value on avoided emissions and unleashing the creativity and innovativeness of the private sector. It was refreshing to meet people who were hired as Head of CCS Business Development by major corporations, a job title inconceivable not long ago. A lot of the new US capture investment seems to go to gas rather than coal, which is understandable in the light of the unfolding gas revolution in the US economy.
GHGT also had a strong participation and commitment from China, the country representing half of global coal demand and perhaps the most advanced coal technologies. China took the first step towards CCUS with the first large scale integrated coal conversion/carbon capture project now under development. It has a very smart approach focusing on capturing an almost pure CO2 stream from a coal to chemicals process, enabling the high value added and clean utilisation of the country's abundant coal resources. Game changer is an overused term, but China moving to CCUS in a systematic fashion would certainly qualify for it.
It was also very visible how innovation into both technology and business models are reshaping the prospects of CCUS, especially the interactions between carbon capture and hydrogen. The resurgence of strategic interest to hydrogen is strongly connected with carbon capture in multiple ways. The most basic is the source of hydrogen: today it is fossil fuels with over 10 tons of CO2 emitted for a ton of H2.
Capturing it is one of the possible pathways for clean H2. There are already operating projects in Canada, the United States and the United Arab Emirates. Those use the hydrogen locally in an industrial process, but there is a serious initiative to produce H2 from Australian coal with CCUS and export it to Japan.
The other pathway, wind and solar based electrolysis, is gathering momentum and likely to become robustly competitive. And even that has a carbon capture connection: in regions that have a large heavy industry but less attractive storage geology, attention and investment are shifting towards carbon utilisation. In many cases the basic concept is to combine the captured CO2 with renewable based H2 and then let imagination fly around various chemical pathways. All of these still require innovation and investment to scale up, but the commitment and optimism was already visible.
After the decade of disappointments, there may be some legitimate scepticism. Still, CCUS's moment has arrived. And we should hope so, for the stake of the global energy transition.
Oil and the new world order: China, Iran and Eurasia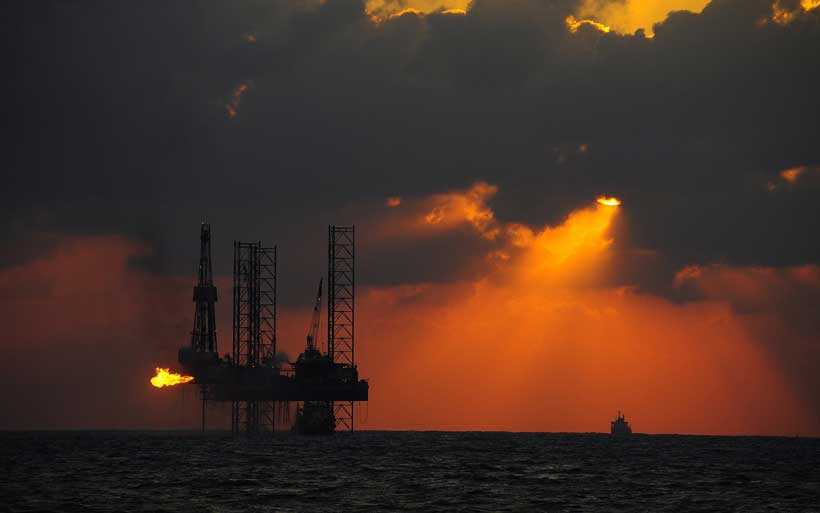 The world oil market will undergo a fundamental change in the future. Choosing petrodollars or oil wars is no longer a question that can be answered. With the Strategic Agreement on the Comprehensive Economic and Security Partnership between China and Iran officially signed by the Foreign Ministers of both countries in Tehran on March 27, 2021, the petrodollar theorem is broken and the empire built by the US dollar is cracked.
This is because the petrodollar has not brought substantial economic development to the oil-producing countries in the Middle East during over half a century of linkage to the US dollar.
The Middle East countries generally have not their own industrial systems. The national economies are heavily dependent on oil exports and imports of cereals and industrial products. The national finances are driven by the US dollar and the financial system that follows it.
If the Middle East countries wanted to escape the control of the dollar, they should face the threat of war from the United States and its allies – things we have seen over and over again. Just think of Saddam Hussein being supported when he was fighting Iran and later being Public Enemy No. 1 when he started trading oil in euros.
The West has always wanted the Middle East to be an oil 'sacred cow' and has not enabled it to develop its own modern industrial system: the lack of progress in the Middle East was intended as long-term blackmail.
In the Western system of civilisation based on exchange of views and competition, the West is concerned that Iran and the entire Middle East may once again restore the former glory and hegemony of the Persian, Arab and Ottoman empires.
China is facing the exploitation of the global oil market and the threat of its supply disruption. Relying on industrial, financial, and military strength, Europe and the United States control the oil production capital, trade markets, dollar settlements, and global waterways that make up the entire petrodollar world order, differentiating China and the Middle East and dividing the world on the basis of the well-known considerations. You either choose the dollar or you choose war – and the dollar has long been suffering.
Just as in ancient times nomadic tribes blocked the Silk Road and monopolised trade between East and West, Europe and the United States are holding back and halting cooperation and development of the whole of Asia and the rest of the planet. Centuries ago, it was a prairie cavalry, bows, arrows and scimitars: today it is a navy ship and a financial system denominated in dollars.
Therefore, China and Iran, as well as the entire Middle East, are currently looking for ways to avoid middlemen and intermediaries and make the difference. If there is another strong power that can provide military security and at the same time offer sufficient funds and industrial products, the whole Middle East oil can be freed from the dominance of the dollar and can trade directly to meet demand, and even introduce new modern industrial systems.
Keeping oil away from the US dollar and wars and using oil for cooperation, mutual assistance and common development is the inner voice of the entire Middle East and developing countries: a power that together cannot be ignored in the world.
The former Soviet Union had hoped to use that power and strength to improve its system. However, it overemphasised its own geostrategic and paracolonial interests – turning itself into a social-imperialist superpower competing with the White House. Moreover, the USSR lacked a cooperative and shared mechanism to strengthen its alliances, and eventually its own cronies began to rebel as early as the 1960s.
More importantly – although the Soviet Union at the time could provide military security guarantees for allied countries – it was difficult for it to provide economic guarantees and markets, although the Soviet Union itself was a major oil exporter. The natural competitive relationship between the Soviet Union and the Middle East, as well as the Soviet Union's weak industrial capacity, eventually led to the disintegration of the whole system, starting with the defection of Sadat's Egypt in 1972. Hence the world reverted to the unipolarised dollar governance once the Soviet katekon collapsed nineteen years later.
With the development and rise of its economy, however, now China has also begun to enter the world scene and needs to establish its own new world order, after being treated as a trading post by Britain in the 19th century, later divided into zones of influence by the West and Japan, and then quarantined by the United States after the Second World War.
Unlike the US and Soviet world order, China's proposal is not a paracolonial project based on its own national interests, nor is it an old-fashioned "African globalisation" plan based on multinationals, and it is certainly not an ideological export.
For years, there has been talk of Socialism with Chinese characteristics and certainly not of attempts to impose China's Marxism on the rest of the world, as was the case with Russia. China, instead, wishes to have a new international economic order characterised by cooperation, mutual assistance and common development.
Unlike the Western civilisation based on rivalry and competition, the Eastern civilisation, which pays more attention to harmony without differences and to coordinated development, is trying to establish a new world economic order with a completely different model from those that wrote history in blood.
Reverting to the previous treaty, between the US dollar and the war, China has offered Iran and even the world a third choice. China seems increasingly willing to exist as a service provider. This seems to be more useful for China, first of all to solve its own problems and not to get involved in endless international disputes.
It can thus be more accepted by all countries around the world and unite more States to break the joint encirclement of the "democratic" and liberal imperialism of Europe and the United States.
Consequently, China and Iran – whose origins date back almost to the same period – met at a critical moment in history. According to the Strategic Agreement on Comprehensive Economic and Security Partnership between China and Iran, China will invest up to 400 billion dollars in dozens of oil fields in Iran over the next 25 years, as well as in banking, telecommunications, ports, railways, healthcare, 5G networks, GPS, etc.
China will help Iran build the entire modern industrial system. At the same time, it will receive a heavily discounted and long-term stable supply of Iranian oil. The Sino-Iranian partnership will lay the foundations for a proposed new world order, with great respect for Eastern values, not based on some failed, decadent and increasingly radicalising principles.
Faced with the value restraint and the pressure of sanctions from the United States and Europe, China is seeking to unite the European third Rome, Indo-European Iran, the second Rome and the five Central Asian countries to create a powerful geoeconomic counterpart in the hinterland of Eurasia.
The stages and choices of energy production from hydrogen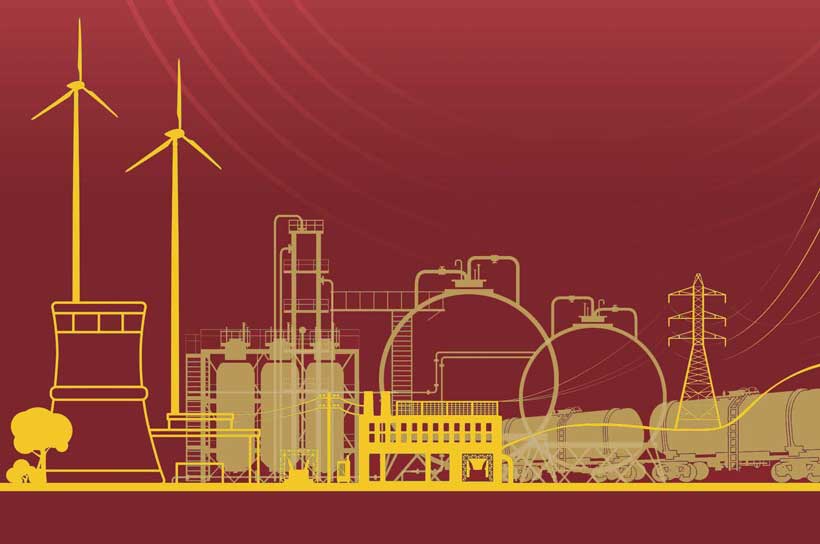 There are three main ways to use hydrogen energy:
1) internal combustion;
2) conversion to electricity using a fuel cell;
3) nuclear fusion.
The basic principle of a hydrogen internal combustion engine is the same as that of a gasoline or diesel internal combustion engine. The hydrogen internal combustion engine is a slightly modified version of the traditional gasoline internal combustion engine. Hydrogen internal combustion burns hydrogen directly without using other fuels or producing exhaust water vapour.
Hydrogen internal combustion engines do not require any expensive special environment or catalysts to fully do the job – hence there are no problems of excessive costs. Many successfully developed hydrogen internal combustion engines are hybrid, meaning they can use liquid hydrogen or gasoline as fuel.
The hydrogen internal combustion engine thus becomes a good transition product. For example, if you cannot reach your destination after refuelling, but you find a hydrogen refuelling station, you can use hydrogen as fuel. Or you can use liquid hydrogen first and then a regular refuelling station. Therefore, people will not be afraid of using hydrogen-powered vehicles when hydrogen refuelling stations are not yet widespread.
The hydrogen internal combustion engine has a small ignition energy; it is easy to achieve combustion – hence better fuel saving can be achieved under wider working conditions.
The application of hydrogen energy is mainly achieved through fuel cells. The safest and most efficient way to use it is to convert hydrogen energy into electricity through such cells.
The basic principle of hydrogen fuel cell power generation is the reverse reaction of electrolysis of water, hydrogen and oxygen supplied to the cathode and anode, respectively. The hydrogen spreading – after the electrolyte reaction – makes the emitted electrons reach the anode through the cathode by means of an external load.
The main difference between the hydrogen fuel cell and the ordinary battery is that the latter is an energy storage device that stores electrical energy and releases it when needed, while the hydrogen fuel cell is strictly a power generation device, like a power plant.
The same as an electrochemical power generation device that directly converts chemical energy into electrical energy. The use of hydrogen fuel cell to generate electricity, directly converts the combustion chemical energy into electrical energy without combustion.
The energy conversion rate can reach 60% to 80% and has a low pollution rate. The device can be large or small, and it is very flexible. Basically, hydrogen combustion batteries work differently from internal combustion engines: hydrogen combustion batteries generate electricity through chemical reactions to propel cars, while internal combustion engines use heat to drive cars.
Because the fuel cell vehicle does not entail combustion in the process, there is no mechanical loss or corrosion. The electricity generated by the hydrogen combustion battery can be used directly to drive the four wheels of the vehicle, thus leaving out the mechanical transmission device.
The countries that are developing research are aware that the hydrogen combustion engine battery will put an end to pollution. Technology research and development have already successfully produced hydrogen cell vehicles: the cutting-edge car-prucing industries include GM, Ford, Toyota, Mercedes-Benz, BMW and other major international companies.
In the case of nuclear fusion, the combination of hydrogen nuclei (deuterium and tritium) into heavier nuclei (helium) releases huge amounts of energy.
Thermonuclear reactions, or radical changes in atomic nuclei, are currently very promising new energy sources. The hydrogen nuclei involved in the nuclear reaction, such as hydrogen, deuterium, fluorine, lithium, iridium (obtained particularly from meteorites fallen on our planet), etc., obtain the necessary kinetic energy from thermal motion and cause the fusion reaction.
The thermonuclear reaction itself behind the hydrogen bomb explosion, which can produce a large amount of heat in an instant, cannot yet be used for peaceful purposes. Under specific conditions, however, the thermonuclear reaction can achieve a controlled thermonuclear reaction. This is an important aspect for experimental research. The controlled thermonuclear reaction is based on the fusion reactor. Once a fusion reactor is successful, it can provide mankind with the cleanest and most inexhaustible source of energy.
The feasibility of a larger controlled nuclear fusion reactor is tokamak. Tokamak is a toroidal-shaped device that uses a powerful magnetic field to confine plasma. Tokamak is one of several types of magnetic confinement devices developed to produce controlled thermonuclear fusion energy. As of 2021, it is the leading candidate for a fusion reactor.
The name tokamak comes from Russian (toroidal'naja kamera s magnitnymi katuškami: toroidal chamber with magnetic coils). Its magnetic configuration is the result of research conducted in 1950 by Soviet scientists Andrei Dmitrievič Sakharov (1921-1989) and Igor' Evgen'evič Tamm (1895-1971), although the name dates back more precisely to 1957.
At the centre of tokamak there is a ring-shaped vacuum chamber with coils wound outside. When energized, a huge spiral magnetic field is generated inside the tokamak, which heats the plasma inside to a very high temperature, which achieves the purpose of nuclear fusion.
Energy, resources and environmental problems urgently need hydrogen energy to solve the environmental crisis, but the preparation of hydrogen energy is not yet mature, and most of the research on hydrogen storage materials is still in the exploratory laboratory stage. Hydrogen energy production should also focus on the "biological" production of hydrogen.
Other methods of hydrogen production are unsustainable and do not meet scientific development requirements. Within biological production, microbial production requires an organic combination of genetic engineering and chemical engineering so that existing technology can be fully used to develop hydrogen-producing organisms that meet requirements as soon as possible. Hydrogen production from biomass requires continuous improvement and a vigorous promotion of technology. It is a difficult process.
Hydrogen storage focused on the discovery of new aspects of materials or their preparation is not yet at large-scale industrial level. Considering different hydrogen storage mechanisms, and the material to be used, also needs further study.
Furthermore, each hydrogen storage material has its own advantages and disadvantages, and most storage material properties have the characteristics that relate to adductivity and properties of a single, more commonly known material.
It is therefore believed that efforts should be focused on the development of a composite hydrogen storage material, which integrates the storage advantages of multiple individual materials, along the lines of greater future efforts.
The advantages of hydrogen and Israel's warnings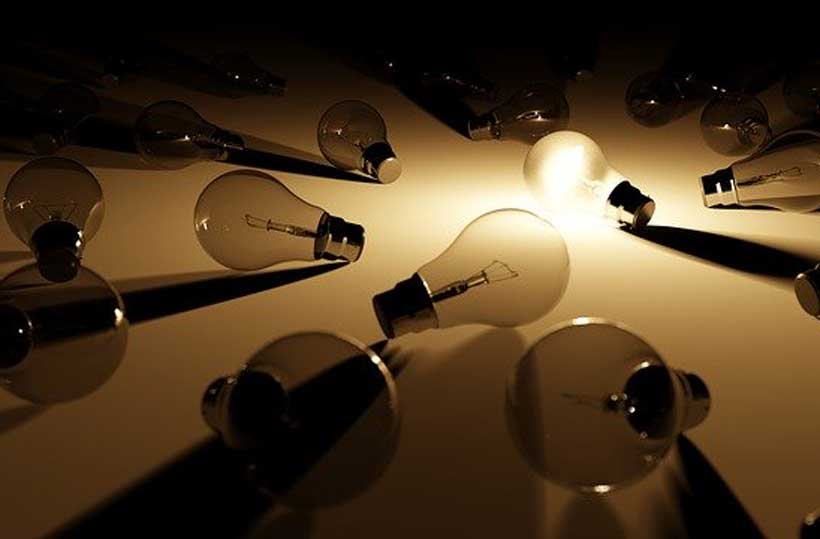 Hydrogen is the most common element in nature. It is estimated to make up 75% of the mass of the universe. Except for that contained in air, it is primarily stored in water in the form of a compound, and water is the most widely distributed substance on earth.
Hydrogen has the best thermal conductivity of all gases – i.e. ten times higher than most of them – and it is therefore an excellent heat transfer carrier in the energy industry.
Hydrogen has good combustion performance, rapid ignition, and has a wide fuel range when mixed with air. It has a high ignition point and rapid combustion rate.
Except for nuclear fuels, the calorific value of hydrogen is the highest among all fossil and chemical fuels, as well as biofuels, reaching 142.35 kJ/kg. The calorie per kilogram of hydrogen burned is about three times that of gasoline and 3.9 times that of alcohol, as well as 4.5 times that of coke.
Hydrogen has the lightest weight of all elements. It can appear as gas, liquid, or solid metal hydride, which can adapt to different storage and transport needs and to various application environments.
Burning hydrogen is cleaner than other fuels – besides generating small amounts of water – and does not produce hydrogen azide as carbon monoxide, carbon dioxide (harmful to the environment), hydrocarbons, lead compounds and dust particles, etc. A small amount of hydrogen nitride will not pollute the environment after proper treatment, and the water produced by combustion can continue to produce hydrogen and be reused repeatedly.
Extensive use practices show that hydrogen has a record of safe use. There were 145 hydrogen-related accidents in the United States between 1967 and 1977, all of which occurred in petroleum refining, the chlor-alkali industry, or nuclear power plants, and did not really involve energy applications.
Experience in the use of hydrogen shows that common hydrogen accidents can be summarized as follows: undetected leaks; safety valve failure; emptying system failure; broken pipes, tubes or containers; property damage; poor replacement; air or oxygen and other impurities left in the system; too high hydrogen discharge rate; possible damage of pipe and tube joints or bellows; accidents or tipping possibly occurring during the hydrogen transmission process.
These accidents require two additional conditions to cause a fire: one is the source of the fire and the other is the fact that the mixture of hydrogen and air or oxygen must be within the limits of the possibility of fires or violent earthquakes in the local area.
Under these two conditions, an accident cannot be caused if proper safety measures are established. In fact, with rigorous management and careful implementation of operating procedures, most accidents do not theoretically occur.
The development of hydrogen energy is triggering a profound energy revolution and could become the main source of energy in the 21st century.
The United States, Europe, Japan, and other developed countries have formulated long-term hydrogen energy development strategies from the perspective of national sustainable development and security strategies.
Israel, however, makes warning and calls for caution.
While the use of hydrogen allows for the widespread penetration of renewable energy, particularly solar and wind energy – which, due to storage difficulties, are less available than demand – Israeli experts say that, despite its many advantages, there are also disadvantages and barriers to integrating green hydrogen into industry, including high production costs and high upfront investment in infrastructure.
According to the Samuel Neaman Institute's Energy Forum report (April 11, 2021; authors Professors Gershon Grossman and Naama Shapira), Israel is 7-10 years behind the world in producing energy from clean hydrogen.
Prof. Gideon Friedman, actingchief scientist and Director of Research and Development at the Ministry of Energy, explains why: "Israel has a small industry that is responsible for only 10% of greenhouse gas emissions – unlike the world where they are usually 20% – and therefore the problems of emissions in industry are a little less acute in the country."
At a forum held prior to the report's presentation, senior officials and energy experts highlighted the problematic nature of integrating clean hydrogen into industry in Israel.
Dr. Yossi Shavit, Head of the cyber unit in industry at the Ministry of Environmental Protection, outlined the risks inherent in hydrogen production, maintenance and transportation, including the fact that it is a colourless and odourless gas that makes it difficult to detect a leak. According to Dr. Shavit, hydrogen is a hazardous substance that has even been defined as such in a new regulation on cyber issues published in 2020.
Dr. Shlomo Wald, former chief scientist at the Ministry of Infrastructure, argued that in the future hydrogen would be used mainly for transportation, along with electricity.
Prof. Lior Elbaz of Bar-Ilan University said that one of the most important things is the lack of laws: "There is no specific regulation for hydrogen in Israel, but it is considered a dangerous substance. In order for hydrogen to be used for storage and transportation, there needs to be a serious set of laws that constitute a bottleneck in our learning curve." "Israel has something to offer in innovation in the field, but government support will still be needed in this regard – as done in all countries – and approximately a trillion dollars in the field of hydrogen is expected to be invested in the next decade."
Although the discussion was mainly about Israel's delay in integrating clean hydrogen into the industry, it has emerged that Sonol (Israel's fuel supplier ranking third in the country's gas station chain) is leading a project, together with the Ministry of Transport, to establish Israel's first hydrogen refuelling station. "We believe there will be hydrogen transportation in Israel for trucks and buses," said Dr. Amichai Baram, Vice President of operations at Sonol. "Hydrogen-powered vehicles for the country – albeit not really cheap in the initial phase – and regulations promoted in the field, both for gas stations and vehicles."
Renewables account for only 6% of Israel's energy sources and, according to the latest plans published by the Ministry of Energy and adopted by the government, the target for 2030 is 30%.
This is an ambitious goal compared to reality, and also far from the goal of the rest of the countries in the world that aim at energy reset by 2050.
The authors of the aforementioned report emphasize that fully using the clean hydrogen potential is key to achieving a higher growth target for Israel.
According to recommendations, the State should critically examine the issue in accordance with Israel's unique conditions and formulate a strategy for the optimal integration of hydrogen into the energy economy.
Furthermore, it must support implementation, both through appropriate regulations and through the promotion of cooperation with other countries and global companies, as well as through investment in infrastructure, and in research and development, industry and in collaboration with the academic world.
There are countries in Europe or the Middle East that have already started green energy production projects, and finally it was recommended to work to develop Israeli innovations in the field, in collaboration with the Innovation Authority and the Ministry of Energy.