ADB to Partner on New $4 Million Facility to Help Asia Meet Climate Commitments
The Asian Development Bank (ADB) today announced the launch of the Article 6 Support Facility, a $4 million initiative to help developing member countries (DMCs) in Asia and the Pacific combat climate change through a key provision of the Paris Agreement.
Funded by ADB, the Government of Germany, and the Swedish Energy Agency, the facility will provide technical, capacity building, and policy development support to help the DMCs meet Article 6 of the Paris Agreement, in which countries have voluntarily committed to lower their carbon emissions.
The ultimate goal of the Article 6 Support Facility is for DMCs to achieve critical expertise on Article 6, draw lessons from pilot activities, and enhance their preparedness for participation in carbon markets beyond 2020, while contributing to international negotiations.
The Paris Agreement will go into effect on 1 January, 2020 and aims to limit the increase in the global average temperature to below 2°C.
"This new facility will play an important role in the implementation of the Paris Agreement and we are delighted to be establishing it at this very critical time," says ADB Sustainable Development and Climate Change Department Director General Mr. Woochong Um.
"Climate change is a challenge that must be met on a global level and we are confident that this facility will help deliver the critical practical experience, innovation, and learning necessary for our developing member countries to meet their emissions targets."
The facility is another step by ADB toward meeting its commitment to address climate change, a core part of its long-term strategy, Strategy 2030. The strategy commits ADB to scaling up support to address climate change, climate and disaster risks, and environmental degradation as one of seven operational priorities.
New Study Offers Pathways to Climate-Smart Transport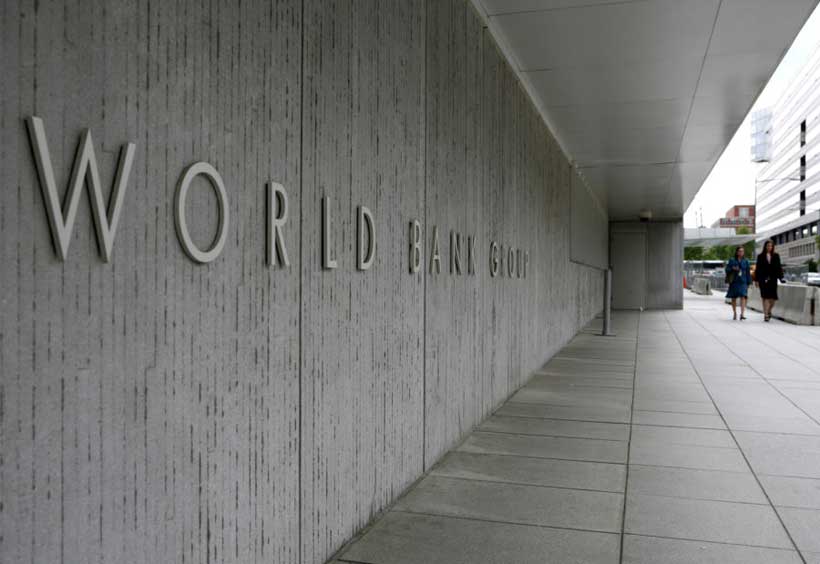 A two-volume study laying out a pathway to a low-carbon and climate-resilient transport sector in Vietnam was released at a workshop on Addressing Climate Change in Transport, held in Hanoi today.
This analytical work comes at a critical time when the Government of Vietnam is updating its Nationally Determined Contribution on reducing carbon emissions and set out its next medium-term public investment plan for 2021-2025.
"A resilient transport system is critical to the continued success of Vietnam's economy, which relies heavily on external trade and seamless connectivity," said Ousmane Dione, World Bank Country Director for Vietnam. "We hope that the findings and recommendations of this new report will help Vietnam in its efforts to achieve a resilient and sustainable transport sector."
The first volume demonstrates that by employing a mix of diverse policies and investments, Vietnam can reduce its carbon emissions in the transport sector up to 9 percent with only domestic resources by 2030, and 15-20 percent by mobilizing international support and private sector participation.
Currently, the transport sector contributes about 10.8 percent of the total CO2 emissions. In a business-as-usual scenario, these emissions are projected to grow at an annual rate of 6-7% to nearly 70 million tons CO2e. The most cost-effective measures to boost the resilience of the transport sector include shifting traffic from roads to inland waterways and coastal transport, deploying stricter vehicle fuel economy standards, and promoting electric mobility.
The second volume provides a methodological framework to analyze critical and vulnerable points of the transport network, and presents a strong economic case for investing in building the climate resilience of Vietnam's transport networks. A vulnerability assessment looks at the potential impact of different hazards on the transport corridor or network, and the criticality assessment considers such questions as which links and routes along transport networks are the most critical for the unimpeded flow of transport across a particular transport network.
The study identifies systemic critical issues and hazard-specific, high-risk locations in Vietnam's transport network. Considering climate change, it is estimated that 20 percent of the network is most critical in terms of its exposure to future disaster risks. Meanwhile, road failures can result in very high daily losses of up to US$1.9 million per day, while railway failures can result in losses as high as US$2.6 million per day.
To prepare for the increasing intensity and frequency of extreme hazards due to climate change, it is imperative to make investments to overhaul existing road assets to higher climate-resilient design standards.
Given the vulnerability of land-based transport, a shift to waterborne transport offers a good resilience strategy. A 10-percent shift in that direction could reduce climate risks by 25 percent, according to the report.
This report is a collaborative effort among the Vietnamese Ministry of Transport, the World Bank and Deutsche Gesellschaft für InternationaleZusammenarbeit GmbH (German Development Cooperation GIZ) under the commission by the German Federal Ministry for the Environment, Nature Conservation and Nuclear Safety (BMU). It is sponsored by the Australian Government through the Australia-World Bank Group Strategic Partnership in Vietnam – Phase 2 (ABP2) program.
"Business as usual" could lead to catastrophic global sea-level rise
As hurricane season bears down on many people and communities this month, one of the key factors linked to increasing severity of a storm's impacts—sea level rise—sees new predictions emerge for "worst-case scenarios".
Mathematicians and scientists calculate likely and possible outcomes based on probabilities, with computers able to crunch ever larger volumes of data to come up with more accurate predictions.
Climate modelling has improved enormously in the past 20 years, and where predictions of catastrophe are distinct—as opposed to remote—we should take note.
In Ice sheet contributions to future sea-level rise from structured expert judgment, published in the Proceedings of the National Academy of Sciences of the United States of America in May 2019, scientists conclude that if global temperatures reach 5°C above pre-industrial era levels, there is a one in 20 chance that global mean sea level rise could exceed two metres.
A 5°C temperature rise is consistent with unchecked emissions growth.
"This is more than twice the upper value put forward by the Intergovernmental Panel on Climate Change in the Fifth Assessment Report [2013]," notes the study.
Such a rise over the next 80 years could trigger the gradual displacement of millions of people around the world and swallow up an area of land three times the size of Texas.
Much of the land losses would be in important food-growing areas such as the Nile delta. Coastal communities, ports and low-lying countries like Bangladesh would be hard hit. Large numbers of small islands would disappear. Major global cities, including London, New York and Shanghai would end up, at least partially, underwater.
Under a "business as usual" scenario where temperatures rise by 5°C, the picture is even grimmer beyond 2100, with a projected increase by 7.5 metres.
A New Climate for Peace: Taking Action on Climate and Fragility Risks, commissioned by members of the G7 group of nations, outlines seven "climate-fragility" risks that pose serious threats to global stability in the next decades.
One of the risks identified is rising sea levels: "Rising sea levels are threats to the economic and physical viability of low-lying areas, as land and coastal resources are gradually lost. This can lead to social disruption, displacement and migration, as well as disagreements over maritime boundaries and ocean resources."
UN Secretary-General António Guterres recently warned: "The loss of ice in Greenland and Antarctica is accelerating, meaning that sea levels will rise a full metre by 2100 if nothing is done to avoid it."
Important warning
Through its Joint Unit with the UN Office for the Coordination of Humanitarian Affairs, UNEP at the request of governments, seconds disaster assessment experts to areas affected by climate-related emergencies. This was the case in 2017, after Hurricane Maria struck Dominica and Puerto Rico, as well as in April 2019 after cyclones Idai and Kenneth hit Mozambique.
In collaboration with United Nations Office for Project Services (UNOPS), and with funding from the Global Environment Facility, UNEP supported the Government of Tanzania to build extensive seawalls along the country's coast, including over 2,400m of defence structures. The project, which was completed in June 2018, was part of a broader UNEP initiative to build climate resilience by improving natural ecosystems.
UNEP also works with partners to highlight scientific issues of emerging concern, for example, in its annual Frontiers Report.
The climate crisis is gaining the attention of the world's media and politicians. Several countries have declared climate emergencies, and climate emergency declarations have reportedly been made in several hundred jurisdictions and local governments covering over 100 million citizens.
Nineteen countries and 32 cities have joined the Carbon Neutrality Coalition, committing to take concrete and ambitious action to achieve the aims of the Paris Climate Agreement. This means they aim to be carbon neutral by 2050. The world's largest container shipping company as well as dozens of big-name fashion brands have made similar commitments.
"With around 40 per cent of the world's population living within 100 km of a coast, we need to do everything possible to make this scenario less likely and prevent us from reaching tipping points beyond which it will not be possible to prevent runaway climate change," Hagelberg adds.
Over 6 million people currently live in coastal areas vulnerable to sea level rise today. Even in a 2°C global heating scenario, 10 million more would be affected, according to the Intergovernmental Panel on Climate Change.
"Ocean science plays a crucial role in achieving sustainable development and UN-Oceans remains committed to playing its part in enhancing science to achieve this objective," said Miguel de Serpa Soares, Under-Secretary-General for Legal Affairs and United Nations Legal Counsel, and UN-Oceans Focal Point, in a statement on 13 June 2019 in New York.
Mitigating climate change in Asia-Pacific could give region an economic boost
The urgent need to move towards a low carbon economy and build resilience, would not only mitigate the worst impacts of climate change in the Asia-Pacific, but also lift the region economically, according to the body overseeing the UN Framework Convention on Climate Change (UNFCCC).
As Asia-Pacific Climate Week (APCW 2019) wrapped up on Friday in Bangkok, a key takeaway was that long-term holistic planning would enable countries there to tap into the huge potential of renewable energy, and new technology while maximizing socio-economic benefits.
Other compelling reasons to rapidly shift to low-carbon and resilience were outlined by high-level speakers who warned that current levels of ambition to tackle climate change are putting the world on a path towards global warming of more than 3 degrees Celsius – that is double the goal of 1.5 degrees.
Participants agreed that in addition to governments, the transformation must be driven by sub-national regions and cities, the private sector and finance.
Noting that over half the global population of 1.8 billion young people live in the vast Asia-Pacific region, UNFCCC said that youth groups played an important role in the week, by engaging with participants and coving discussions on social media.
Key outcome messages will provide "important input to the Climate Action Summit convened by the UN Secretary-General on 23 September in New York", UNFCCC said in a press release, adding that "the results will also help build momentum" towards the UN Climate Change Conference (COP25) that will take place in Santiago, Chile, 2-13 December 2019.
On the table
Countries are currently designing enhanced national climate action plans under the Paris Agreement (Nationally Determined Contributions, or NDCs) and the Summit in New York will be an opportunity for governments and many climate action players to announce new plans and initiatives before the NDCs are communicated to the UN in 2020.
Climate change adaptation planning and finance were also key throughout APCW 2019, with a focus on communities and ecosystems most in need.
On building resilience to climate change, indigenous peoples from the region, academics and others, stressed the need for a mindset shift in the fight against climate change, proposing policies to help transform societies for long-term resilience.
Carbon pricing, capacity-building and regional climate finance were also discussed, with a spotlight on highly vulnerable nations.
During the week, work began on a new climate strategy for Indian Ocean Island States to access finance for priority projects.
And the UN Climate Change Secretariat is assisting 10 sub-regions involving 77 countries in Asia Pacific, Africa and Latin America and the Caribbean in preparing strategies to access scaled up climate finance.
Organized every year in Africa, Latin America and the Caribbean, as well as the Asia-Pacific, Regional Climate Weeks allow governments and other concerned parties to address the full spectrum of climate issues under one umbrella. The central aim is to bring together the public and private sectors around the common goal of addressing climate change.
APCW 2019 was organized by UNCCC in partnership with the United Nations Economic and Social Commission for Asia and the Pacific (ESCAP) and other international and regional organizations. It is the third Regional Climate Week to this year, following one in Accra, Ghana in March and in Salvador, Brazil in August.
Next year, the United Arab Emirates will host a Regional Climate Week for the Middle East and North Africa region.