The US withdrawal from the Joint Comprehensive Plan of Action (JCPOA), seriously hampered the chances for keeping the landmark accord in place.
The accord, signed in 2015 by the P5+1 group of countries — China, Germany, France, Russia, the United Kingdom and the United States — with Iran, requires Tehran to maintain a peaceful nuclear program in exchange for sanctions relief.
According to the IAEA, Iran strictly abides by the terms of the JCPOA, while the international community is unable to do the same, no matter how much politicians in the EU and other countries would like to stick to its provisions – all because of US pressure.
Sadly, the United States has financial and economic levers to punish not only Iran, but also foreign companies doing business with the Islamic Republic. Given the choice of either maintaining business relations with the US and the rest of the world or with Iran alone, there is little wonder which of the two options they will go for. This doesn't necessarily mean that they will do this under US pressure. Business always goes where the money is and sticking with the US looks a more profitable way to go. This is exactly what business-savvy Donald Trump is staking on.
In 2018, some 100 foreign companies, including big ones as Shell, Volkswagen, Daimler, Peugeot, Airbus, Total, PSA, Siemens, and Russia's LUKOIL and Zarubezhneft, started pulling out of Iran even before the US sanctions, announced by President Trump in May, actually took effect. However, although bending under Washington's pressure, the authors of the 2015 Iran nuclear deal (Russia, China, Britain, France and Germany) as well as the European Union as a whole and many other countries around the world are still interested in keeping the nuclear accord alive. Why?
First, the JCPOA is a truly historic document which, possibly for the first time ever (not mentioning, of course, the Treaty on the Non-Proliferation of Nuclear Weapons – NPT) has curbed the nuclear ambitions of a particular country and put its nuclear program strictly in line with international laws and IAEA requirements. This is a vivid example of the world countries' effective diplomatic work, which created a precedent of genuine confidence of the parties for the sake of preserving the nuclear non-proliferation regime.
Secondly, Iran a leading player in the volatile region of Western Asia, which incorporates the Middle and Near East, the Caucasus, the Caspian Sea zone, and Central Asia.
Thirdly, it should be borne in mind that Iran is a powerful source of hydrocarbons, and that its territory is an important transit route for oil, natural gas and other products to the world market. A well-educated population and a relatively developed industry and agriculture attract the attention of world business. In addition, the 70-million-strong Iran, which boasts one of the world's biggest militaries, is an important factor in West Asian and world politics.
What needs to be done to resist US sanctions and, thereby, save the JCPOA?
To solve this complex task, Iran and all countries willing to preserve the accord, above all Britain, France, Germany and the EU as a whole, should work together. This is already being done now with the direct and active participation of Russia and China.
Today, the main priorities are:
Providing legal assistance to companies doing business with Iran. The practical implementation of the EU-declared blocking statute, which declares null and void US sanctions against Iran on its territory, prohibits European companies from observing them, as well as implementing any decisions by foreign stemming from these sanctions. The blocking statute also allows European organizations to take legal action to make up for the losses incurred as a result of the implementation of sanctions at the expense of persons who caused these losses (meaning the US government).
It is also necessary to establish an independent payment system that would safeguard European businesses against US sanctions on Tehran (a special purpose vehicle, SPV, to facilitate financial transactions with Iran) with the possible involvement, among others, of the French and German central banks.
The EU is creating a special legal entity to carry out transactions with Iran. Other participants will be able to join in, which will allow European companies to work with Iran in keeping with European legislation – something like the SWIFT banking system, only on a European scale and based on the euro.
This will be an extremely difficult task for Europeans, both from "political" (a real challenge to the US) and technical standpoints. EU foreign policy chief, Frederica Mogherini, said: "The involvement of the Finance Ministers of the E3 [France, Germany, UK] is of key importance at this stage. They are working hard to finalize it. I cannot tell you a date, but I can tell you that work is continuing and is progressing in a positive manner."
In his turn, Russia's Deputy Foreign Minister Sergei Ryabkov said that this was fraught with problems.
"We need to redouble our efforts here and this is what we are doing now with both Europeans and Iranians."
Meanwhile, the Iranians, who have so far been strictly implementing the terms of the 2015 nuclear accord, are losing faith in the EU's ability to resolve the problem. Therefore, it may take several months to see whether this plan is really working.
Speeding up the process of shifting to the use of national currency in trade with Iran (primarily by Russia, China, India, Turkey, which have done this before) would be of much help to Tehran.
In order to move around the financial and banking hurdles erected by the United States, it would be advisable to enlist the help, whenever possible, of Islamic banks in Muslim countries for cash transactions to and from Iran. The Islamic banking system has its specific features that are hard to destroy from the outside, even by a financial superpower like the United States.
The same is true about small and medium-sized companies in Muslim countries used as intermediaries in financial transactions with Tehran. Moreover, it is small and medium businesses, and not necessarily in Muslim countries alone, that can play the main role in maintaining trade and other economic relations with Iran.
Therefore, it would be equally desirable for the EU to provide legal and financial assistance to small and medium-sized companies in Europe, which are willing to do business with Iran, and to shift the main load from big companies to medium and small firms for financial transactions with Iran in Euros. Even though they will hardly be able to completely replace the giant companies, small and medium-sized firms have all they need to offset at least part of the losses. According to Iranian estimates, Tehran hopes to establish business relations with many of the 23 million or so small and medium-scale enterprises in Europe in order to circumvent US sanctions. Moreover, Iran has good experience in getting around tough sanctions between 2012 and 2016.
What can Tehran do under these circumstances?  First and foremost, it should establish a business triangle of Iran-EU, Islamic banks and Islamic small and medium-sized businesses, build close trade and economic partnership with European and other small and medium-sized businesses. This is quite feasible because the Americans will find it hard to keep an eye on a huge number of enterprises, much less trace their transactions in Euros, especially if the European Union contributes to such cooperation with Iran.
Iran's Supreme Economic Coordination Council recently allowed the country's private sector to sell crude oil abroad as a way of circumventing US sanctions. This is the first time the Iranian private companies have been granted permission to trade in oil. Tehran should avail itself of this opportunity as soon as possible.
As for Iran's time-tested methods of tackling sanctions like, for example,  the use of "ghost" oil tankers, which switch off their automatic identification system (AIS) transmitters not to disclose their route and destination, as well as selling "unrecorded" oil at reduced prices, I can assume that these methods have been used before and are being used today.
It seems that, in view of the situation at hand, Tehran should also recall its oil-for-goods project with Russia, prepared back in 2014, whereby Iran supplies oil to Russia (at least 100,000 barrels per day – about 5 million tons a year) in exchange for industrial equipment and machinery. Four years ago, the plan was never implemented in full because Iran, already withdrawing from the sanctions regime in keeping with the JCPOA, was no longer interested in it.
There was only one shipment made in November 2017, to the tune of 1 million tons. The project could be revived now. Russia's Promsyryeimport, which is part of the Russian Energy Ministry and was created expressly with this project in mind, will implement the Russian side of the deal.
A program of developing two Iranian oil fields, Aban and Peydar, by Promsyryeimport (which replaced Zarubezhneft) and Iran's Dana Energy Company, could also be considered.
Overall, the across-the-board cooperation between Russia and Iran against US sanctions could contribute very significantly to minimizing their impact.
Tehran will certainly put to maximum use the great potential of the Islamic Revolutionary Guard Corps (IRGC), which proved so effective during the period of hard-hitting sanctions of 2012-2016 and which controls between 25% and 35% of the country's economy and 25% of all its capital.
In 2012-2016, the IRGC set up a large-scale system of circumventing the sanctions by controlling considerable "gray" financial flows to, through and out of Iran. IRGC intelligence was gathering information abroad about the "weak" spots in the sanctions system, about the most effective ways of circumventing sanctions, and was also obtaining data on new technologies Iran was not allowed to buy.
Iran and countries opposed to US sanctions against it are looking for ways to ease their impact. Even though completely neutralizing the negative effect of these sanctions will hardly be possible, a certain let-up is quite possible.
Well, the Iranian response to the US sanctions could at times be controversial, but Washington's exit from the JCPOA and the US sanctions themselves are by no means legal either.
In October, President Hassan Rouhani warned that the previous four months had been a difficult time for the Iranians and that the coming few months would be equally hard. He said that the government would make every effort possible to tackle the situation. Meanwhile, Tehran says it will stick to the terms of the JCPOA as long as its other signatories (save for the US, of course) do the same. Can they do this?
The situation is complex and unpredictable. For Iran, much will depend on whether the JCPOA is kept alive without the US, if Tehran is able to maintain, albeit limited, financial and economic cooperation with foreign countries, primarily with small and medium-sized businesses, and whether it is satisfied with the results of this cooperation.
How will the sanctions, and especially the fall in oil production and exports, affect the national economy and the life of ordinary Iranians? A good question, given the impact the internal political situation can have on the alignment of political forces in the country.
The outcome of this struggle may not take too long coming. Maybe six months, when a European mechanism against Washington's unlawful withdrawal from the JCPOA and the resumption of its sanctions on Iran is already in place and the deadline set by President Trump for the eight importers of Iranian oil has expired.
First published in our partner International Affairs
Economic reform in the Gulf: Who benefits, really?
For Gulf leaders, long-overdue economic reforms were never going to be easy.
Leaders like the crown princes of Saudi Arabia and the United Arab Emirates, Mohammed bin Salman and Mohammed bin Zayed, quickly discovered that copying China's model of economic growth while tightening political control was easier said than done. They realised that rewriting social contracts funded by oil wealth was more difficult because Gulf Arabs had far more to lose than the average Chinese. The Gulf states' social contracts had worked in ways China's welfare programmes had not. The Gulf's rentier state's bargain—surrender of political and social rights for cradle-to-grave welfare—had produced a win-win situation for the longest time.
Moreover, Gulf leaders, struggling with mounting criticism of the Saudi-UAE-led war in Yemen and the fall-out of the killing of journalist Jamal Khashoggi, also lacked the political and economic clout that allowed China to largely silence or marginalise critics of its crackdown on Turkic Muslims in the troubled northwestern province of Xinjiang.
The absence of a welfare-based social contract in China allowed the government to power economic growth, lift millions out of poverty, and provide public goods without forcing ordinary citizens to suffer pain. As a result, China was able to push through with economic reforms without having to worry that reduced welfare benefits would spark a public backlash and potentially threaten the regime.
Three years into Mohammed bin Salman's Vision 2030 blueprint for diversification of the economy, Saudi businesses and consumers complain that they are feeling the pinch of utility price hikes and a recently introduced five per cent value-added tax with little confidence that the government will stay the course to ensure promised long-term benefit.
The government's commitment to cutting costs has been further called into question by annual handouts worth billions of dollars since the announcement of the reforms and rewriting of the social contract to cushion the impact of rising costs and quash criticism.
In contrast to China, investment in the Gulf, whether it is domestic or foreign, comes from financial, technology and other services sector, the arms industry or governments. It is focused on services, infrastructure or enhancing the state's capacities rather than on manufacturing, industrial development and the nurturing of private sector.
With the exception of national oil companies, some state-run airlines and petrochemical companies, the bulk of Gulf investment is portfolios managed by sovereign wealth funds, trophies or investment designed to enhance a country's prestige and soft power.
By contrast, Asian economies such as China and India have used investment fight poverty, foster a substantial middle class, and create an industrial base. To be sure, with small populations, Gulf states are more likely to ensure sustainability in services and oil and gas derivatives rather than in manufacturing and industry.
China's $1 trillion Belt and Road initiative may be the Asian exception that would come closest to some of the Gulf's soft-power investments. Yet, the BRI, designed to alleviate domestic overcapacity by state-owned firms that are not beholden to shareholders' short-term demands and/or geo-political gain, contributes to China's domestic growth.
Asian nations have been able to manage investors' expectations in an environment of relative political stability. By contrast, Saudi Arabia damaged confidence in its ability to diversify its oil-based economy when after repeated delays it suspended plans to list five per cent of its national oil company, Saudi Arabian Oil Company, or Aramco, in what would have been the world's largest initial public offering.
To be sure, China is no less autocratic than the Gulf states, while Hindu nationalism in India fits a global trend towards civilisationalism, populism and illiberal democracy. What differentiates much of Asia from the Gulf and accounts for its economic success are policies that ensure a relatively stable environment. These policies are focused on social and economic enhancement rather than primarily on regime survival. That may be Asia's lesson for Gulf rulers.
Author's note: first published in Firstpost
Ratcheting up tension: US designation of Revolutionary Guards risks escalation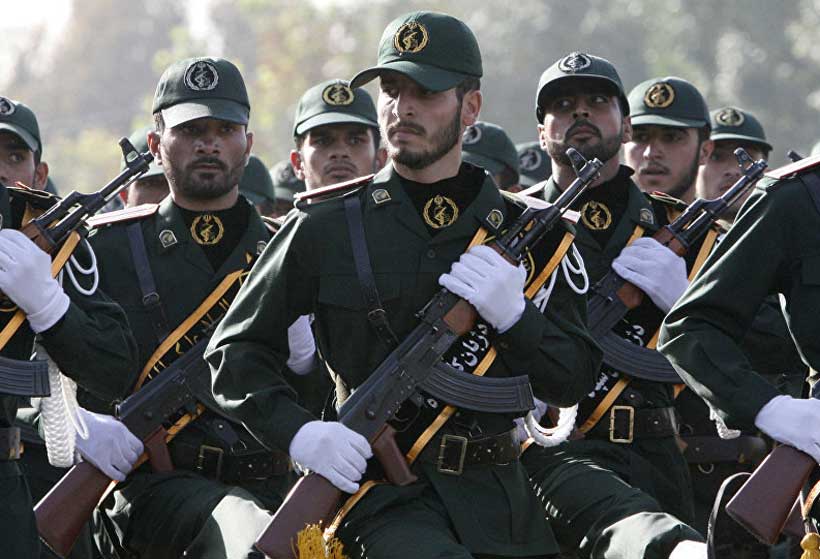 The stakes in the Middle East couldn't be higher.
Suspicion that the United States' intent is to change the regime in Tehran rather than its officially stated goal of forcing Iran to curb its ballistic missile program and support for militias in Lebanon, Gaza and Yemen was heightened with this week's decision to designate the Iranian Revolutionary Guards Corps (IRGC) as a terrorist organization.
It was the first time that the United States labelled a branch of a foreign government as a terrorist entity, particularly one that effects millions of Iranian citizens who get conscripted into the military and for whom the IRGC is an option.
"Today's unprecedented move to designate the IRGC as a Foreign Terrorist Organization demonstrates our commitment to maximize pressure on the Iranian regime until it ceases using terrorism as tool of statecraft," tweeted Mr. Trump's national security adviser, John Bolton..
The designation effectively blocks Mr. Trump's potential successor from possibly returning to the 2015 international accord that curbed Iran's nuclear program, complicates any diplomatic effort to resolve differences, and changes the rules of engagement in theatres like Syria where US and Iranian forces operate in close proximity to one another.
"Through this, some US allies are seeking to ensure a US-Iran war or to, at a minimum, trap them in a permanent state of enmity," said Trita Parsi, head of the National Iranian American Council, referring to Saudi Arabia and Israel.
The designation was likely to embolden advocates in Washington, Saudi Arabia and Israel of a more aggressive covert war against Iran that would seek to stoke unrest among the Islamic republic's ethnic minorities, including Baloch, Kurds and Iranians of Arab descent.
Both Saudi Arabia and Israel were quick to applaud the US move. Israeli prime minister Benyamin Netanyahu, on the eve of a hard-fought election, claimed credit for the suggestion to designate the IRGC. The official Saudi news agency asserted that the decision translates the Kingdom's repeated demands to the international community of the necessity of confronting terrorism supported by Iran."
The risk of an accident or unplanned incident spiralling out of control and leading to military confrontation has also been heightened by Iran's response, declaring the US military in the greater Middle East a terrorist entity.
The US move and the Iranian response potentially put US military personnel in the Gulf as well as elsewhere in the region in harm's way.
The designation also ruled out potential tacit US-Iranian cooperation on the ground as occurred in Iraq in the fight against the Islamic State and in Afghanistan. That cooperation inevitably involved the IRGC.
Beyond geopolitical and military risks, the designation increases economic pressure on Iran because the IRGC is not only an army but also a commercial conglomerate with vast interests in construction, engineering and manufacturing.
It remained however unclear to what degree the sanctions would affect the IRGC, which, already heavily sanctioned, does much of its business in cash and through front companies.
US policy, even before the IRGC designation, had already raised the spectre of a nuclear race in the Middle East. The designation increases the chances that Iran will walk away from the nuclear agreement.
Saudi Arabia has however already been putting in place the building blocks for its own nuclear program in anticipation of Iran abandoning the agreement and returning to its full-fledged, pre-2015 enrichment project.
The IRGC goes to the heart of the Iranian regime. It was formed to protect the regime immediately after the 1979 revolution at a time that Iran's new rulers had reason to distrust the military of the toppled shah.
Some of the shah's top military and security commanders discussed crushing the revolution at a dinner on new year's eve 1978, some six weeks before the shah's regime fell. It was the shah's refusal to endorse their plan that foiled it. The shah feared that large-scale bloodshed would dim the chances of his exiled son ever returning to Iran as shah.
The IRGC has since developed into a key pillar of Iran's defense strategy which seeks to counter perceived covert operations by the United States, Saudi Arabia and Israel by supporting proxies across the Middle East.
It is a strategy that has proven both effective and costly, Iran's failure to address fears that the strategy is an effort to export its revolutions and topple the region's conservative regimes, particularly in the Gulf, has raised the cost.
To be sure, the Iranian revolution constituted a serious threat to autocratic rulers. It was a popular revolt like those more than 30 years later in the Arab world. The Iranian revolt, however, toppled not only an icon of US power in the Middle East and a monarch, it also created an alternative form of Islamic governance that included a degree of popular sovereignty.
The revolution unleashed a vicious cycle that saw Gulf states fund the eight-year long Iran-Iraq war in the 1980s in which up to one million people died; Saudi Arabia wage a four-decade long US$100 billion campaign to globally propagate ultra-conservative, anti-Shiite, anti-Iranian strands of Islam; repeated attempts to stoke ethnic tensions among Iran's disgruntled minorities, and Iranian counter measures including support for proxies across the Middle East and violent attacks against Americans, Israelis, Jews and regime opponents in various parts of the world.
"Given that the IRGC is already sanctioned by the US Treasury, this step is both gratuitous and provocative. It will also put countries such as Iraq and Lebanon in even more difficult situations as they have no alternative but to deal with the IRGC. It will strengthen calls by pro-Iran groups in Iraq to expel US troops," said Barbara Slavin, an Iran expert at the Washington's Atlantic Council
Middle Eastern protests challenge debilitating Gulf counterrevolution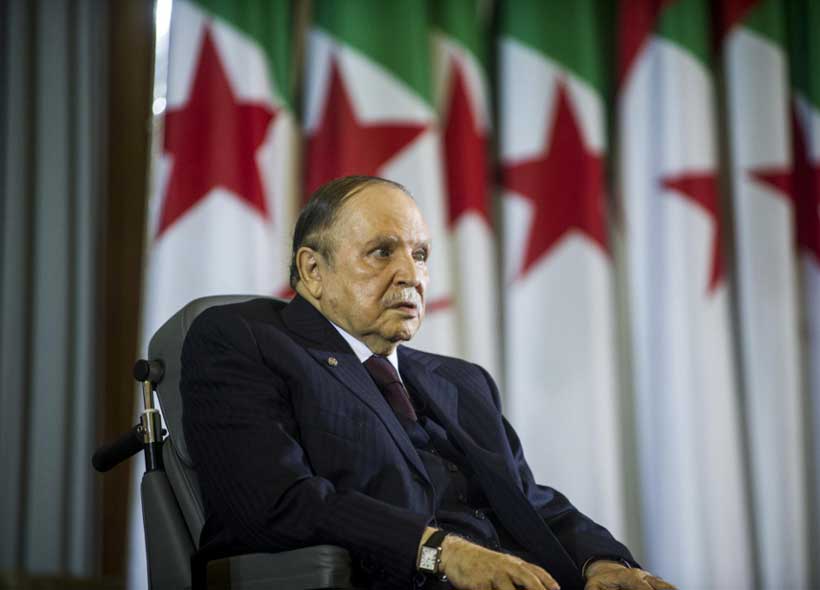 Much of the Middle East's recent turmoil stems from internecine Middle Eastern rivalries spilling onto third country battlefields and Saudi and United Arab Emirates-led efforts to roll back the achievements of the 2011 popular Arab revolts and pre-empt further uprisings.
This week's successful toppling of ailing Algerian president Abdelaziz Bouteflika and months of anti-government demonstrations that have put Sudanese leader Omar al-Bashir on the defensive suggest that the Saudi-UAE effort may be faltering.
So does the record of the past eight years. The counterrevolution's one success, Egypt, has produced some of the harshest repression in the country's history.
Saudi and UAE intervention in Yemen has sparked one of the world's worst humanitarian crises, tarnished the image of the two Gulf states, and provided opportunity to Iran to expand its network of regional proxies.
In a twist of irony, Saudi Arabia, the UAE and Egypt, who justify the Yemen war by pointing to an invitation by the internationally recognized exile government of president Abd Rabbuh Mansur Hadi, support the rebel forces of Field Marshal Khalifa Haftar in Libya.
Mr. Haftar's forces are poised to march on Tripoli, the seat of the United Nations-recognized government of Libya, two weeks after the field marshal met with King Salman in Saudi Arabia. The fighting in Libya has turned into a proxy war between Gulf rivals with Qatar supporting the Islamist-dominated Tripoli government.
In Syria, rivals Saudi Arabia, the UAE and Qatar, who exasperated the country's eight-year long devastating civil war by backing rival rebel forces, are back to square one: the man they wanted to remove from office, president Bashar al-Assad, has gained the upper hand with the support of Russia and Iran.
The protests in Algeria and Sudan suggest that the social, economic and political grievances that fuelled the 2011 protests continue to hover just below the surface in a swath of land that stretches from the Atlantic coast of Africa to the Gulf.
Like in 2011, protests in the Middle East are not isolated incidents but the most dramatic part of a more global wave prompted by a loss of public confidence in leaders and political systems that has sparked anti-government demonstrations in countries as far flung as Zimbabwe and Haiti.
The Algerian and Sudanese protests come on the back of a wave of smaller, political and socio- economic protests since 2011 that suggested that the Middle Eastern counterrevolution amounted to putting a lid on a pot that could boil over at any moment. Protests have erupted in recent years in a host of countries, including Iraq, Morocco, Jordan, Lebanon and Tunisia.
The protests also suggest the fragility of hopes of Middle Eastern autocrats that China's model of successfully growing the economy, creating jobs and opportunity, and delivering public goods coupled with increased political control and suppression of rights would prove to be a sustainable model in their own backyard.
The fragility of the model is enhanced by the tendency of autocrats to overreach in ways that either distract from their core goals or pursue objectives like the creation of a 'new man' that ultimately have failed in countries like Turkey.
Turkey's Islamist Justice and Development Party (AKP) has been in power for the better part of two decades. Its success suggests that the effort to create a secular New Turk by Mustafa Kemal Ataturk, the visionary who carved modern Turkey out of the ruins of the Ottoman empire almost a century ago, has stumbled.
Egyptian general-turned president Abdel Fattah al-Sisi and Chinese leader Xi Jinping have taken control and civilisationalism to new extremes by seeking not only absolute political power but also the ability to shape culture and dictate personal behaviour.
Mr. Al-Sisi recently ordered his officials to dictate the themes and scripts of Egyptian soap operas, a popular regional staple, particularly during the holy month of Ramadan. A military-linked production company has taken charge of some of Egypt's biggest and most successful shows.
Film directors have been instructed to focus on shows that praise the military and law enforcement and demonize the Muslim Brotherhood, a group that has been brutally targeted by Mr. Al-Sisi as well as the UAE that together with Saudi Arabia backed his 2013 military coup. The coup toppled Mohammed Morsi, a Brother and Egypt's first and only democratically elected president.
Mr. Xi's hopes to promote 'core socialist values' such as patriotism, harmony and civility amounts to an effort to counter individualism, materialism and hedonism. The campaign involves blurring piercings and jewellery worn by male pop stars during performances on television and the Internet, obliging soccer players to wear long sleeves to cover their tattoos, and ensuring that women conference hosts raise their necklines and rappers restrict their lyrics to promotion of peace and harmony.
Saudi Arabia has argued that journalist Jamal Khashoggi was killed in the Saudi consulate in Istanbul six months ago by rogue government operatives who are currently standing trial in a process that lacks transparency and has called into question the kingdom's version of events.
The overreach suggests that Middle Eastern autocrats are unlikely to respond to the protests in Algeria and Sudan any differently than they did in 2011.
Analyst Giorgio Cafiero predicts that in the wake of Mr. Bouteflika's resignation, Saudi Arabia is likely to support efforts to maintain control by what Algerians call Le Pouvoir (The Power) or the deep state, a cabal of military and security officials and business tycoons, The same is likely to be true for the UAE.
Similarly, Saudi Arabia and the UAE alongside Egypt continue to back Mr. Al-Bashir although he is on the defensive after months of protests that have rocked the East African state.
Whether Algeria's ancien regime backed by Gulf states is able to retain power may well be dependent on what conclusions protesters draw from the experience of the 2011 revolts.
Like the protesters than, Algerian demonstrators need to decide whether Mr. Bouteflika's resignation is a sufficient enough success to justify surrender of their street power and return to a structured political process.
Indications are that the protesters have learnt their lesson.
"Algerians are very realistic. This is a beautiful victory, a tangible first step but they know that more has to be done. They are not satisfied entirely … they want all of them to be gone," said Algeria scholar Dalia Ghanem.
"Algerians are calling for radical change, a change in leadership. They didn't want Bouteflika, they don't want Bouteflika's family, or Bouteflika's clan — and they don't want the old guard to stay in power," Ms. Ghanem added.