MDBs Announce Joint Framework to Combat Climate Change
Multilateral Development Banks (MDBs) today announced a joint framework for aligning their activities with the goals of the Paris Agreement, reinforcing their commitment to combat climate change.
In a joint declaration, the MDBs committed to working together in six key areas considered central to meeting the goals of the agreement, which aims to limit the increase in global temperatures to well below 2°C, pursuing efforts for 1.5°C.
The declaration was issued at the start of the 24th Session of the Conference of the Parties to the United Nations Framework Convention on Climate Change (COP24) in Katowice, Poland.
"The global development agenda is at a pivotal point," the joint declaration says. "There is international consensus on the urgent need to ensure that policy engagements and financial flows are consistent with a pathway towards low greenhouse gas emissions and climate-resilient development."
The MDBs and the International Development Finance Club (IDFC) had already pledged in December 2017 to align financial flows with the objectives of the Paris Agreement.
"To realize this vision, we are working together to develop a dedicated approach," the joint MDB declaration adds.
The MDBs plan to break their joint approach down into practical work on six core Paris Alignment areas—the building blocks—including: aligning their operations against mitigation and climate-resilience goals; ramping up climate finance; capacity building support for countries and other clients; plus an emphasis on climate reporting.
This approach builds on the ongoing MDB contribution to climate finance, which, in 2017, amounted to $35 billion to tackle climate change in developing and emerging economies, while mobilizing an additional $52 billion from private and public sector sources.
The MDBs will report back to next year's COP25 gathering on their progress under the six building blocks.
The nine MDBs are: the African Development Bank Group, the Asian Development Bank, the Asian Infrastructure Investment Bank, the European Bank for Reconstruction and Development, the European Investment Bank, the Inter-American Development Bank Group, the Islamic Development Bank, the New Development Bank, and the World Bank Group (World Bank, IFC, MIGA).
Rising global temperature shows 'enormous challenge' of meeting climate goal
Annual global temperature is likely to be at least 1°C warmer than pre-industrial levels in each of the coming five years, putting globally agreed climate change targets in jeopardy, new data from the World Meteorological Organization (WMO) reveals.
The prediction is among the findings in the UN agency's latest Global Annual to Decadal Climate Update, released on Thursday in Geneva, which also shows that temperature could exceed 1.5°C in at least one year between now and 2024.
The Earth's average temperature has already risen beyond 1°C above the pre-industrial period, which spans 1850-1900, while the last five years have been the warmest on record.
"This study shows – with a high level of scientific skill – the enormous challenge ahead in meeting the Paris Agreement on Climate Change target of keeping a global temperature rise this century well below 2 degrees Celsius above pre-industrial levels and to pursue efforts to limit the temperature increase even further to 1.5 degrees Celsius", said WMO Secretary-General Petteri Taalas.
No substitute for action
The latest predictions take into account natural variations and human influences on climate but exclude changes in greenhouse gas emissions and aerosols resulting from lockdowns during the coronavirus pandemic.
WMO explained that the slowdown in industrial and economic activity due to the pandemic is not a substitute for sustained and coordinated climate action.
"Due to the very long lifetime of CO2 in the atmosphere, the impact of the drop in emissions this year is not expected to lead to a reduction of CO2 atmospheric concentrations which are driving global temperature increases", said Mr. Taalas.
"Whilst COVID-19 has caused a severe international health and economic crisis, failure to tackle climate change may threaten human well-being, ecosystems and economies for centuries, Governments should use the opportunity to embrace climate action as part of recovery programmes and ensure that we grow back better."
Harnessing international expertise
The Global Annual to Decadal Climate Update is led by the United Kingdom's Met Office.
It harnesses the expertise of internationally acclaimed climate scientists and the best computer models from leading climate centres around the world.
WMO explained that combining forecasts from across the globe enables a higher quality product than what can be obtained from any single source.
Supporting Haiti's COVID-19 response
Haiti is well acquainted with challenge. In any given year, a typical Haitian household will face multiple shocks—which may include hurricanes, floods, disease, death, unemployment or any combination thereof.
For Haitians, some might say that COVID-19 is only the latest thing. But it is a critical thing.
Even before the pandemic, almost 59 per cent of the Haitian population were living in poverty, with 23.8 per cent in extreme poverty and more than 60 per cent unable to meet basic needs.
Of all the challenges Haitians face, health shocks take the greatest toll on household incomes. With limited access to insurance or credit, many families cope by borrowing money, selling assets, or take children out of school. The poor have even fewer options, and coping with the pandemic may have long-term negative impacts­–decreasing their food supply, depleting their savings or alienating them from their social networks.
Above and beyond the UNEP mandate
Since 2017, the United Nations Environment Programme (UNEP) has worked in close partnership with Haiti's national Directorate for Civil Protection, developing early-warning systems to reduce disaster risks–particularly in the country's small but densely populated southern islands, exposed to storms with 300 kilometre per hour winds.
Strictly speaking, pandemic response is not part of UNEP's mandate to support Haiti's Ministry of Environment. But when COVID-19 hit, the Port Salut office knew it would have to extend beyond its usual reach.
UNEP Haiti Programme Officer, Jean-Max Milien says, "COVID-19 has pushed every limit. Our adaptability­–the fact that we are ready and willing to do whatever is needed–is not just important to our work. It underpins the relationship we have with the people of Haiti."
UNEP Haiti has been supporting national institutions on their response and protection plans, helping incorporate pandemic risks–especially with regard to sanitation. The organization is also working closely with local communities, supporting partners to raise awareness and put mitigation measures into place.
Haiti's unique challenges
Strict limitations on movement and widespread adoption of sanitation measures–the go-to response in many other countries hit by COVID-19–are less straight-forward in Haiti.
With the majority of Haitians earning their livelihoods through informal work like fishing, direct services or street vending, a ban on such activities would not only be difficult to impose, it could also cripple household incomes. In fact, according to the World Bank, a 20 per cent reduction in household consumption could push another million people into poverty and 2.5 million into extreme poverty.
At the same time, access to water and sanitation is disparate, at best. Even in metropolitan Port-au-Prince, for example, only about 55 per cent of the population has access to the public water network. And while access to piped and other improved water sources is increasing for the rural top 20, it is decreasing for the rest of the rural population.
Simple interventions with big impact
UNEP Haiti and its partners, the Directorate of Civil Protection and Pêche Artisanale et Développement Intégré, started with the simple act of handwashing. And it wasn't just the act that was simple.
Handwashing units were constructed from repurposed cooking oil buckets, fitted with taps and tubes. A local producer installed 1,200 handwashing points while training community members to build the same types of units in the Marine Protected Areas of Port-Salut, Saint-Jean-du-Sud and La Cahouane. Communities are now equipped to expand the initiative and refill the handwashing units with water and bleach when needed.
To encourage their use, handwashing points are located where communities gather most frequently: local associations, shops, restaurants, hotels and main roads, ensuring access even for the most isolated. The repurposed buckets are also branded with messages, encouraging people to wash their hands and reduce their risk of infection. In April, a sound-equipped truck issued the same messages as it moved throughout inland and coastline communities everyday
These simple interventions are not only effective and cost efficient, they also enforce UNEP's duty of care–allowing space and not exposing any partner or person to unnecessary risk while establishing the campaign. Moreover, because of their small budget, additional funds remain and will allow UNEP to provide further support, in case the disease peaks.
Norilsk Nickel has a permafrost monitoring plan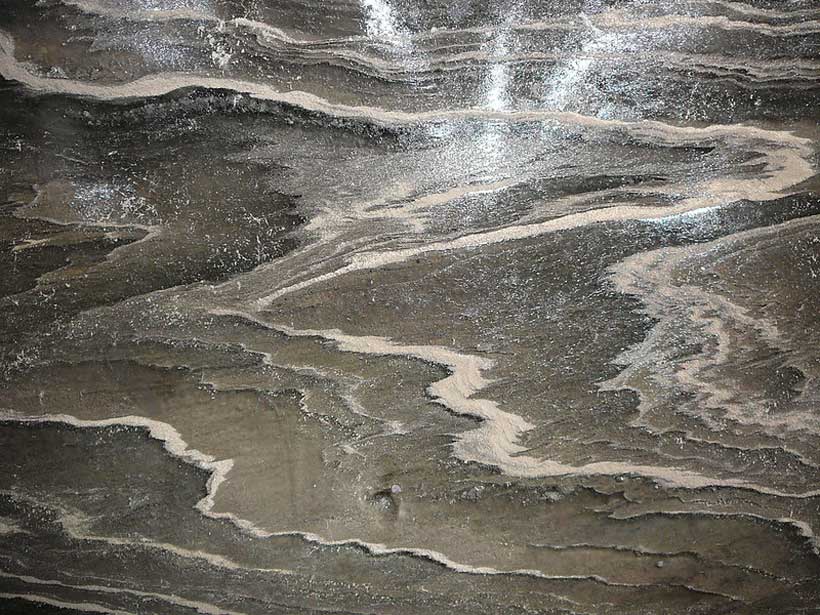 Russian nickel and palladium producer will monitor the state of permafrost
Russia's Norilsk Nickel, a major global nickel and palladium producer, has created an environmental task team, independent of the board of directors, to monitor progress in the Russian major's environmental programmes, the company said.
A state of emergency was declared in Norilsk as a result of permafrost thawing. Several tons of diesel fuel leaked from the fuel tank at the TPP of Norilsk Energy Company No. 3 and leaked into the neighboring river on May 29.
Nornickel said it had appointed Andrey Bougrov, who has worked at the company since 2013, as its senior vice president for environmental protection.
The company plans to boost its cooperation with Russian and foreign researchers focused on Arctic ecology and permafrost zones to find solutions and improve industrial safety in the region, Bougrov said in the statement.
In addition, the post of deputy director for ecology will be introduced in the Polar division of Nornickel.
Commenting on his appointment, Bougrov said that Nornickel plans to step up its cooperation with Russian and foreign researchers, and specialist organisations focused on Arctic ecology and permafrost zones, to jointly study permafrost environments and find solutions to improve industrial safety in the Arctic region.
"Our joint efforts based on transparency will provide us with the most advanced solutions, while also contributing to the protection of the Arctic nature," said Bougrov.
The company and emergency specialists are collecting contaminated soil and fuel from local rivers, and President Vladimir Putin has said the scale of the clear-up operation is unprecedented for Russia.
According to Nornickel's estimate, over 90% of spilt fuel has been collected and removed so far. It said previously the accident was caused by thawing in the permafrost weakening the foundations of a storage tank.