ADB Report Shares Best Practices in Chinese Cities to Combat Climate Change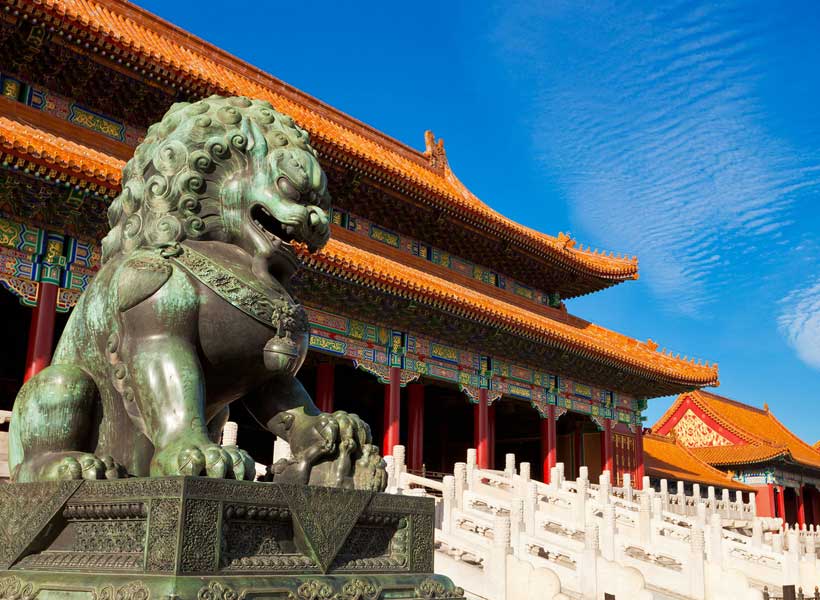 Cities in developing Asia and the Pacific are growing fast, but this surge in urbanization has led to increasing pollution and environmental concerns, threatening to impact the quality of people's lives. Innovative climate solutions in the People's Republic of China (PRC), however, are demonstrating that it is possible for cities to pursue growth in a low-carbon and climate-resilient manner, according to a new Asian Development Bank (ADB) report.
The report, 50 Climate Solutions from Cities in the People's Republic of China: Best Practices from Cities Taking Action on Climate Change, highlights case studies where cities in the PRC have embraced means of ensuring more sustainable and climate-resilient growth. Some of these solutions include reducing energy consumption, improving waste management, promoting green spaces, as well as introducing clean-fuel vehicles and public transport.
"Climate change could severely impact developing Asia and the Pacific's economic growth in the decades to come if no action is taken," said ADB Deputy Director General for East Asia Ms. M. Teresa Kho at the launch of the report in Beijing. "Actions taken in many cities in the PRC show that it is certainly possible to start to turn the wheel around on climate change and its impacts. Other countries could well find useful lessons from the PRC's experience."
The city of Hohhot in Inner Mongolia Autonomous Region, for example, is taking advantage of the area's abundant wind resources to use renewable energy sources for district heating. The project, supported by a $150 million ADB loan and a technical assistance grant, has helped the residents enjoy cleaner air, while reduce health hazards due to toxic air pollutants due to the city's previous reliance on coal.
About 50 hectares of old landfills in the city of Wuhan in central PRC, meanwhile, have been transformed into gardens for residents to enjoy, lessening health risks and environmental hazards from the untreated sites.
Other climate action efforts mentioned in the report include a market-based emissions trading scheme in Shanghai, which has seen 100% compliance since its launch in 2013, and the rollout of electric taxis in the city of Taiyuan in Shanxi province, which will help reduce 222,000 tons of carbon emissions per year once the full fleet of traditional taxis is replaced.
The report, which includes details of projects supported by ADB and others, is part of ADB's aim to support the PRC government's efforts to address climate change and showcase its innovations in low-carbon city development. ADB is committing $80 billion from 2019 to 2030 to combat climate change in the Asia and Pacific region, while ensuring that at least 75% of its committed operations support climate change mitigation and adaptation.
How South-South and Triangular cooperation can promote green growth and sustainable cities
As part of the Global South-South Development Expo 2018, the United Nations Industrial Development Organization (UNIDO) convened a thematic solution forum on sustainable urban-industrial development along the Belt and Road.
The forum, building on the outcomes of UNIDO's flagship BRIDGE for Cities event, focused on how green growth and sustainable cities can be promoted through South-South and Triangular cooperation. It was attended by a high-level audience consisting of representatives from Member States, UN agencies, development finance institutions and the private sector, as well as from civil society and academia.
The moderator of the forum, GONG Weixi, who is Senior Coordinator for South-South and Triangular Industrial Cooperation at UNIDO, introduced the theme by referring to the fact that more than 50 per cent of the world's population currently lives in cities. He suggested that dealing with urban issues will have a direct impact on poverty reduction and on ensuring quality of life around the world.
The panellists, who included Carlo Fortuna from the Central European Initiative; Sabine Ohler, Director of International Business at the Vienna Business Agency;  Rohey Malick Lowe, Major of Banjul, Gambia; and Mohammad Mustafizur Rahman from Bangladesh's  Ministry of Information Communications Technologies Division; remarked that while the GSSD Expo makes an extremely valuable contribution to linkage and learning, it is up to developing countries themselves to leverage the success stories and lessons learnt, and that they should take ownership of their development strategies.
There was also agreement that while foreign investments and technology transfer are essential in the development process, South-South cooperation is a process that cannot be forced. It should deliver mutual benefits for all parties, while respecting their national sovereignty.
Gong said, "As the key take-away for this session, the 'catch-up' strategy for developing countries to develop through their own efforts is '3L' – linkage, learning, and leverage. The forum today provides us with a platform to link with and learn from all development stakeholders. Ultimately, it is the engagement and ownership of developing countries themselves that can ensure development results."
The Global South-South Development Expo is the only Expo offered by the United Nations system solely for the Global South. It provides a platform for all development actors and stakeholders to showcase Southern development solutions, celebrate South-South and triangular cooperation successes, share knowledge and lessons learned, explore new avenues for collaboration, and initiate new partnership efforts.
Turkey Sets Sights on Better Planned, Forward-Looking and Sustainable Cities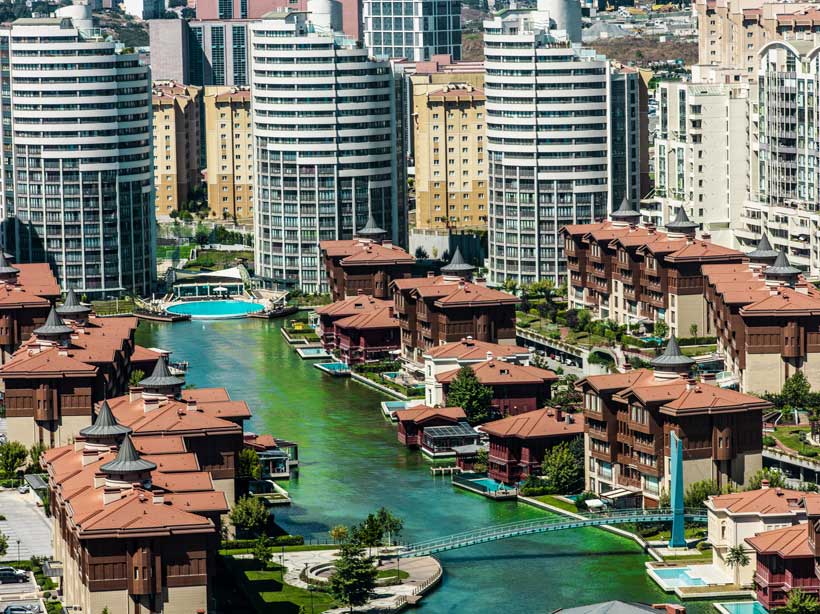 Turkey takes a step forward today to make its cities more sustainable, inclusive and well-planned, with a focus on adopting integrated and long-term approaches to city planning and development.
High level officials from the World Bank, the European Union, the Ministry of Environment and Urbanization and Iller Bank with local representatives from metropolitan municipalities convened at the launch event of the Sustainable Cities Program in Turkey.
The Sustainable Cities Program at large aims to improve the economic, financial, environmental, and social sustainability of Turkish cities. The project will assist cities in laying the groundwork for sustainable infrastructure through comprehensive and integrated municipal plans, linking these to a robust Capital Investment Plan. It will also enable interested municipalities to access financing for their investments to deliver improved services to their citizens.
During the launch, Sameh Wahba, Director of Social, Rural, Urban and Resilience Global Practice at World Bank, highlighted that supporting Sustainable Cities was central to World Bank's mission to end extreme poverty and boost shared prosperity and reemphasized the commitment to work with Turkey to assist in overcoming the challenges of building sustainable and resilient cities and promoting territorial development.
Johannes Zutt, World Bank Country Director for Turkey added: "The partnership and instrument that has been developed under the Sustainable Cities program provides a unique platform for integrated and multisectoral solutions to the various challenges faced by Turkey's cities and to increasing the financial capacity of municipalities for improving lives of people of Turkey."
Following the opening remarks, Murat Kurum, Minister of Environment and Urbanization and the World Bank team held a bilateral meeting, focusing on the fruitful cooperation between two institutions in the areas of municipal services, disaster risk management, and urban regeneration.
The Sustainable Cities Program involves a series of projects, the first one was approved in 2016 and the second in 2018 for a total value of around US $225 million. The aim is to support further projects in future allowing interested municipalities to access long-term financing for their investments.
The Sustainable City Planning and Management Systems component of the project, which is financed through European Union-Instrument for Pre-Accession Assistance Grant amounting to 25 million Euro, supports reforms including policies and legislation that improve sustainable urban development planning and enhance urban sustainability. The component supports municipalities in planning and management and for the preparation of feasibility studies, detailed engineering designs, and environmental assessments for municipal subprojects.
Ten metropolitan municipalities and their water and sewerage utilities including Antalya, Balikesir, Denizli, Kahramanmaras, Kayseri, Malatya, Mardin, Mugla, Ordu, Van will benefit from this technical assistance component financed by the European Union.
The Municipal Investments part of the project will finance municipal infrastructure investments in public transport, water and sanitation, solid waste management, and energy. The cities that will benefit from this component so far include Denizli, Muğla, and Antalya where the investments to be financed include the design and construction of water, sewerage and storm water networks, collectors and Waste Water Treatment Plans.
The project supports the Turkey Country Partnership Framework of the World Bank Group for the 2018-2021 period, which includes the strategic objective of improving the sustainability and resilience of cities through investments and technical assistance interventions which coalesce around a public-private investment coordination platform in coordination with the International Finance Corporation (IFC) which is the Private Sector Arm of the World Bank Group.
The Project thus supports the World Bank's objective under the maximizing finance for development (MFD) approach through this public-private investment coordination platform.
Promoting inclusive and sustainable industrial production at the Zenata Eco-City
The Zenata Development Company (SAZ) and the United Nations Industrial Development Organization (UNIDO) are joining forces to ensure the sustainability of the Zenata industrial park in Morocco.
The industrial park is located within the Zenata Eco-City, which aims to optimize the consumption of energy and water, and to reduce liquid and solid waste – both at the residential and industrial levels. The Zenata industrial park will accommodate the 200 companies which are already active on the Zenata territory, as well as a number of new industrial units. The development of the industrial park's largest portion is completed and companies have already begun to establish their operations in the park.
UNIDO works to support the development of eco-industrial parks as part of a programme funded by Switzerland. "The eco-industrial park concept promoted by UNIDO will contribute to achieving the goals of the Zenata Eco-City," said Smail Alhilali, Chief of UNIDO's Emerging Compliance Regimes Division.
"The goal is to strengthen collaboration among industrial park companies to improve their social, economic and environmental performance. Ultimately, this will allow inclusive and sustainable industrial production, "added Alhilali.
The partnership combines UNIDO's international experience in the industrial sector with SAZ's know-how in the development of an eco-city. "The partnership with UNIDO will enable us to share SAZ's best practices with other international projects of the Organization," said a representative of SAZ. "For SAZ, having a body like UNIDO as a strategic partner not only adds value but also helps to promote the project nationally and internationally."
The Zenata eco-industrial park aims to encourage businesses to adopt sustainable development practices to ensure a harmonious economic development of the city while reducing the impact of industrial activities on the environment. It will enable enterprises to realize significant economic and financial gains by reducing the use of water and energy, for example. The park will also create an attractive and competitive business environment by helping develop synergies between companies.
The Zenata industrial park project offers an important opportunity for environmental and regulatory upgrading, in line with the approach of Morocco's Secretary of State for Sustainable Development regarding industrial pollution and its effective control.
The project fits within the framework of Morocco's Programme for Country Partnership (PCP) – implemented in partnership between the Moroccan government and UNIDO – which aims to advance industrialization by supporting the implementation of the country's Industrial Acceleration Plan 2014-2020.
The Zenata Eco-City aims to welcome 300,000 inhabitants and create 100,000 jobs through 4 high value-added activities, namely a health centre, an education centre, a sales centre and a logistics centre.